Mahogany is one of the trendiest hair colors I'm seeing right now. Before, mahogany was an underrated color, but now it's taking the hair world by storm. Mahogany is a brownish-red color named after the popular type of lumber. Since it's a natural color, it's easy to find this color dye and maintain this shade. I've had a darker version of mahogany, and I loved this hair color!
Do you want to dye your hair mahogany but aren't sure where to begin? Here's my mahogany hair ideas & style guide. I will not only mention the best mahogany hair looks that I found on Instagram but will also mention some facts about this hair color, some tips to know before you dye, and some alternative hair color recommendations.
Bottom line up front: Out of all of these colors, I love the head-turning mahogany hair color the best. This is the perfect hair color for natural redheads who want an easy change or any brunettes who want to go lighter. Keep in mind that red hair requires more maintenance than other hair colors. If you would rather have a brown-based mahogany color, I would opt for chestnut hair. I also offer more mahogany shade ideas later in this article.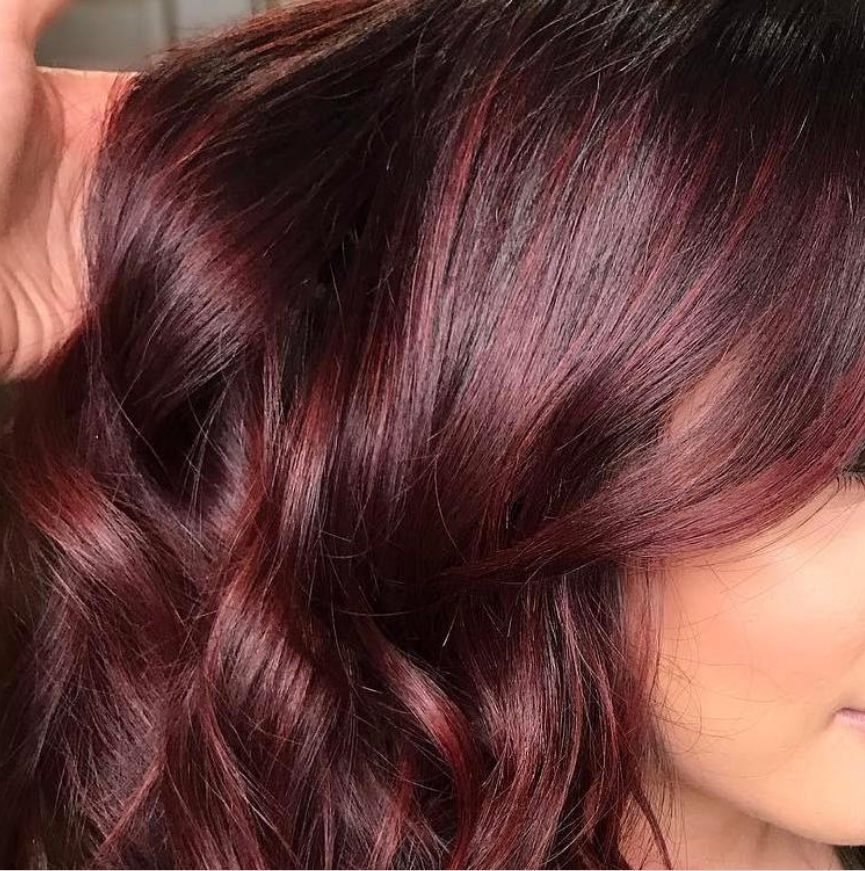 Facts about the Mahogany Hair Color
Mahogany was such an underrated hair color that's now becoming popular. Because of this fact, people may not know much about this hair color. I didn't even know what mahogany hair was until my stylist explained it. Discover some interesting facts about the mahogany hair color.
Brown or Red?
First and foremost, let's answer this question: is mahogany considered a brown or red hair color? Technically, mahogany combines the colors brown or red, though you can find variations that are more one color than the other. Red mahogany is a rich shade of red that's on the warmer scale while mahogany brown is usually on the dark brown spectrum.
Who Looks Good with This Hair Color?
Anyone with warm undertones can pull off this look. If you have cool undertones, I suggest finding an alternative hair color (I will cover this more in another section). Mahogany is also a great hair color if you're a natural redhead who wants to go darker or just wants a different hair color.
Maintenance
The mahogany hair color is low-maintenance. If you have naturally brown hair, mahogany will be simpler to maintain since the color will blend into your natural hair color. Even if you're not a brunette, mahogany generally fades softly. You'll likely only need a touch-up once every two or three months. But if you choose a vibrant red shade of mahogany, you'll need more frequent touch-ups.
Price
If you get all-over mahogany hair, you can expect to spend between $100-$200 at a salon. You'll spend even less if you get this color DIY. If you only decide on mahogany highlights, you can expect to pay less — about $60-$150. The price increases for a balayage, which can go for at least $200.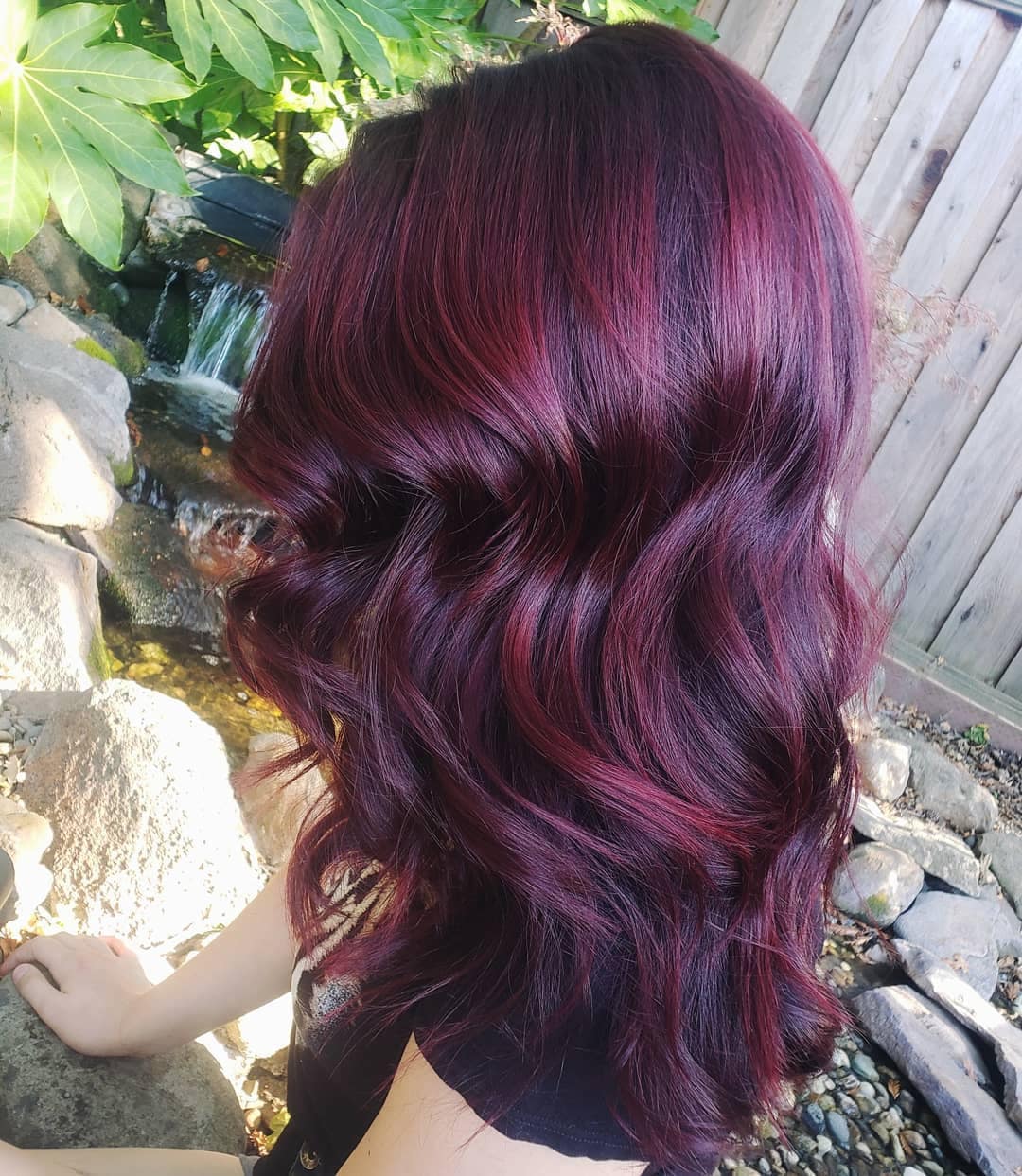 Mahogany Hair Tips
Now that you know the basics of mahogany hair color, here are some tips I learned when I dyed my hair mahogany.
At-Home Color vs. Salon
I decided to go to a salon when I dyed my hair mahogany. My hair is naturally dark, and I was unsure whether I needed to bleach my hair first. I didn't have to, but my stylist mixed a shade for me that was on the darker side, so my new color blended better with the base color.
There are a few times when I suggest avoiding the salon. If you're dyeing your hair the same color or darker, you can usually get away with achieving this hair color at home. But if you plan on bleaching your hair, I suggest going to a professional.
Know the Right Shade
True mahogany is a dark auburn-brown color. Most mahogany hair dyes I see on the market are more brown than red, but you can find mahogany dyes in various shades. If you don't want a mahogany color on the red side, you can opt for a warm-toned brown. If you want a mahogany dye on the red side, opt for a cherry red chestnut color.
As you can see, mahogany is a warm-toned color. This means that the mahogany hair color may clash with those with cool undertones. You can opt for a dark ash brown instead
Consider Highlights
Don't want to commit to mahogany hair? Choose highlights. Highlights are bold and make a statement. The mahogany color is great if you want to diversify your brown hair or add some more color to a lighter base. If you're working with a dark base, you can add a red tint to your hair for your own custom mahogany color. There are several highlighting trends you can choose from; in addition to traditional chunky highlights, you can opt for streaks, a balayage, or lowlights.
I would just be wary about doing DIY highlights if you have to bleach your hair. Bleach can cause serious damage if you're inexperienced with this product.
How I Chose These Mahogany Hair Ideas
For these looks, I mainly judged them by the shade of mahogany. As I said previously, traditional mahogany is a dark brown-auburn color, though I've seen variations that are on the redder side. Mahogany dyes on the brown side will look natural while mahogany colors on the red side will look more dramatic. However, understand that mahogany dyes on the redder scale will fade quicker.
There are also different shades of mahogany; most are deeper, but I have found lighter shades of mahogany that are more on the copper scale.
I also kept undertones in mind. Mahogany is a warm color, and I made sure to also find violet-tinted mahogany colors to suit those with cool undertones.
In addition to the color, I also kept cut and style in mind. Since mahogany is usually a low-maintenance hair color (assuming you're not dyeing your hair red-based mahogany), I also tried to find cuts that are easy to maintain.
The Best Mahogany Hair Ideas I Found on Instagram
Are you ready to get some mahogany hair inspiration? Here are the best ideas I found on Instagram!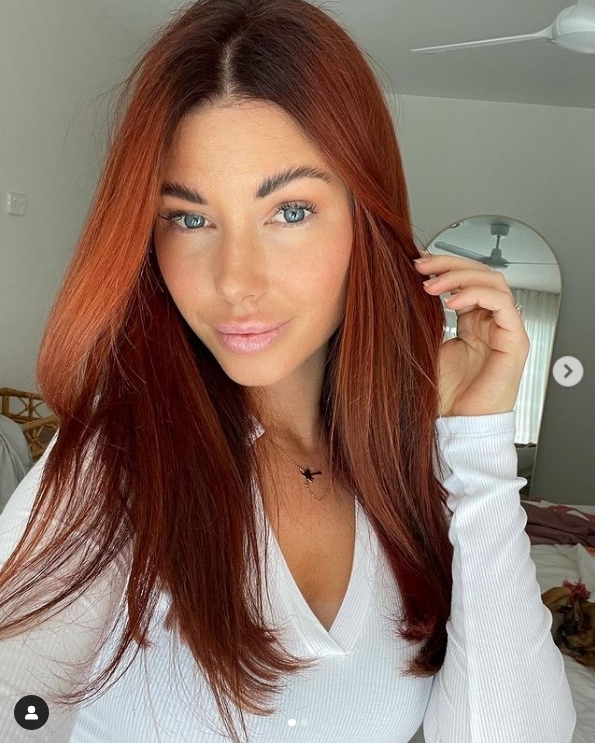 If you're looking for a major change, I suggest a look like this. The model dyed her hair a dark copper-red color that falls right on the mahogany scale. If you're a natural redhead, this color won't be too far off your base color. The model has long and straight hair, but I can also see this color looking great on those with short hair and even on curly hair types. Credit: @brooke_kelaart.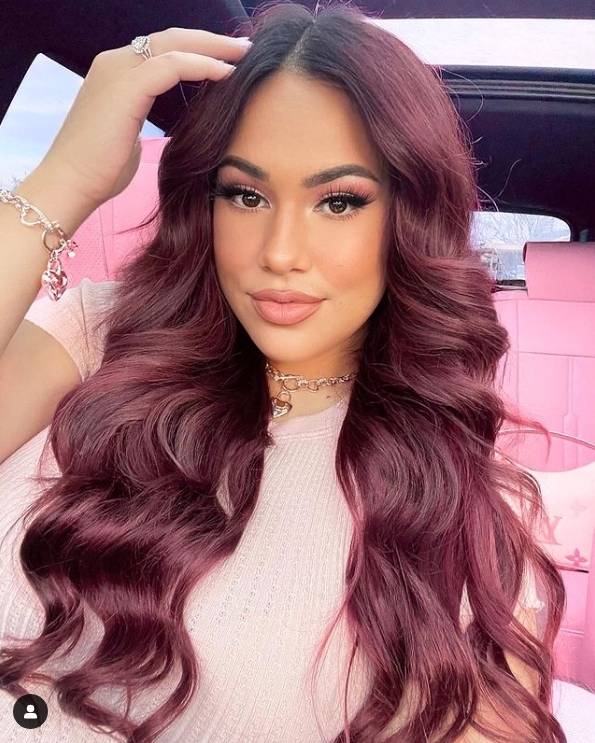 If you want a bold yet cool-toned take on mahogany, I suggest a color like this. This pink-brown color is ultra-rich. It's perfect if you want something unique and dramatic. Credit: @sharlasbeautyroom.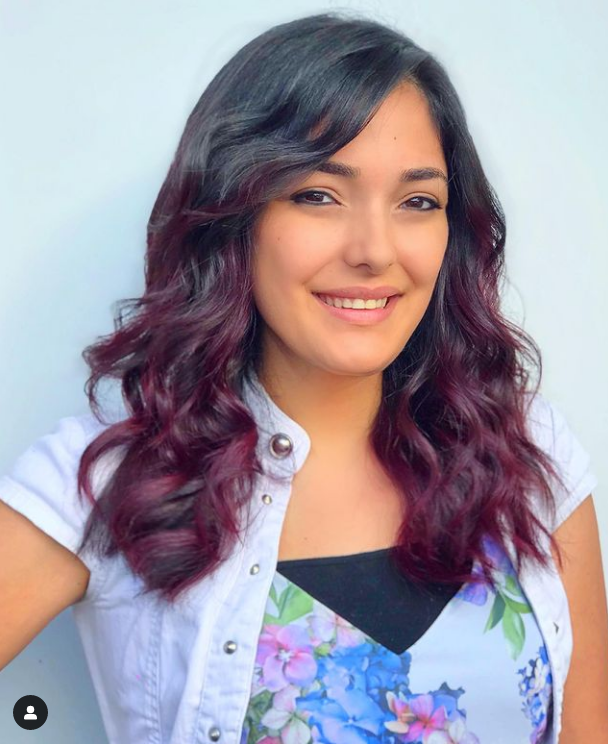 Another way you can play up mahogany hair is by adding highlights or an ombre, which is what the model here did. While a cherry mahogany color will also look great in this style, I like the unique purple-mahogany color used here. This is a great option if you want something cooler-toned. Credit: @jeanclaudeelmoughayar.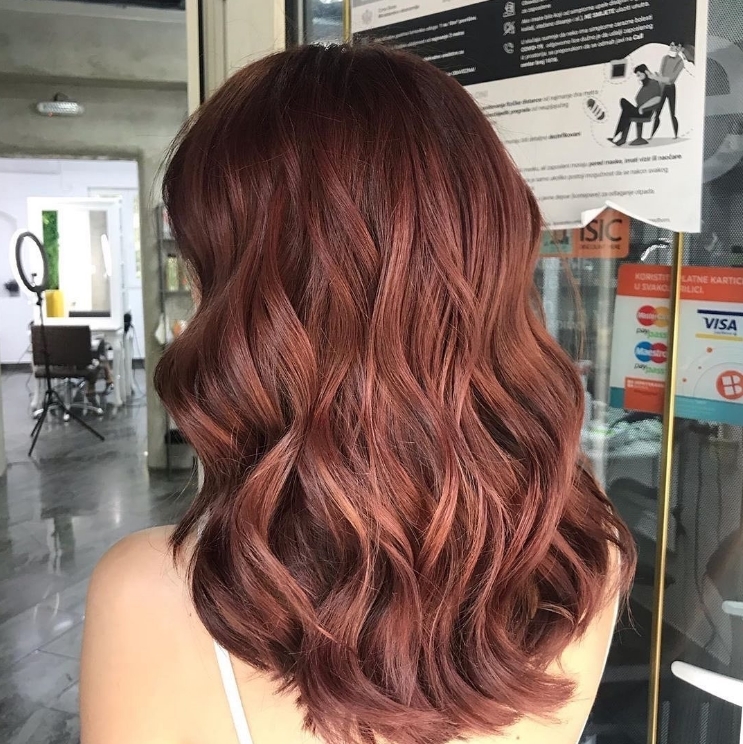 If you have natural brown or auburn hair and want to go lighter, this is the look that I recommend. It's not so much red as it is warm-toned. This color is more complex than it looks; you can see this is a subtle balayage with multiple colors mixed in. I can see traditional mahogany with even some strawberry blonde mixed in. Credit: @davinescolor.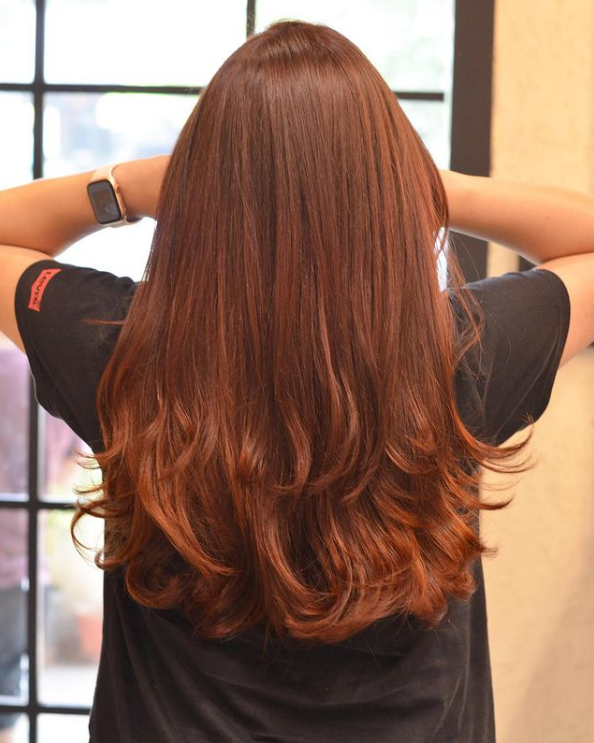 This hair is simple and natural-looking but still makes a statement. The model's hair is long and slightly curled at the tips. The light mahogany color is stunning. I suggest doing this color if you have darker hair or don't normally dye your hair in red tones. Credit: @thebombayhaircompany.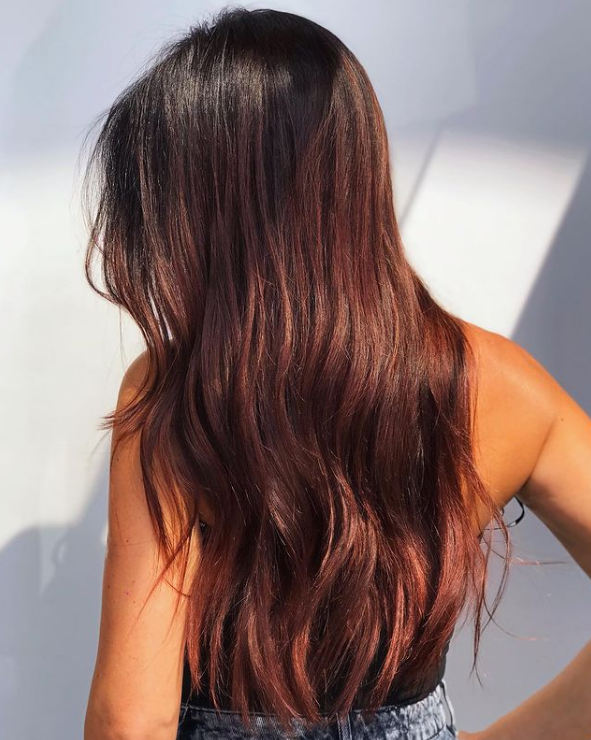 If you want something on the natural side, this shade of mahogany is dark but is still soft. I love how the model's hair is long and has subtle waves toward the ends of her hair. You can also see a very subtle dark shadow root here. Credit: @jeanclaudeelmoughayar.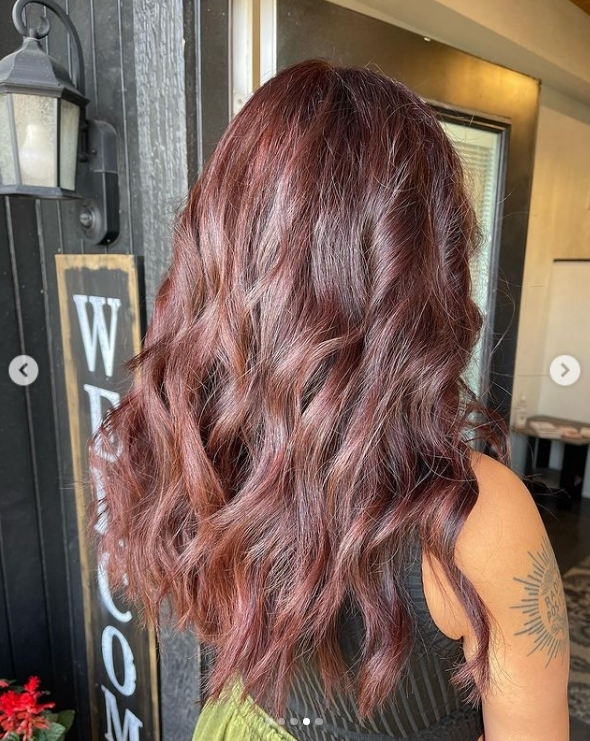 Instead of committing yourself to mahogany hair, but a subtle red tint. While summer is past us, this look also blends into fall well. I like how the model's mahogany tint isn't too warm or cool — it falls on that perfect middle ground, so this tint will look great on everyone with a darker base. The model's curls also create more dimensions, and you can see the tint more. Credit: @_hairbysummer.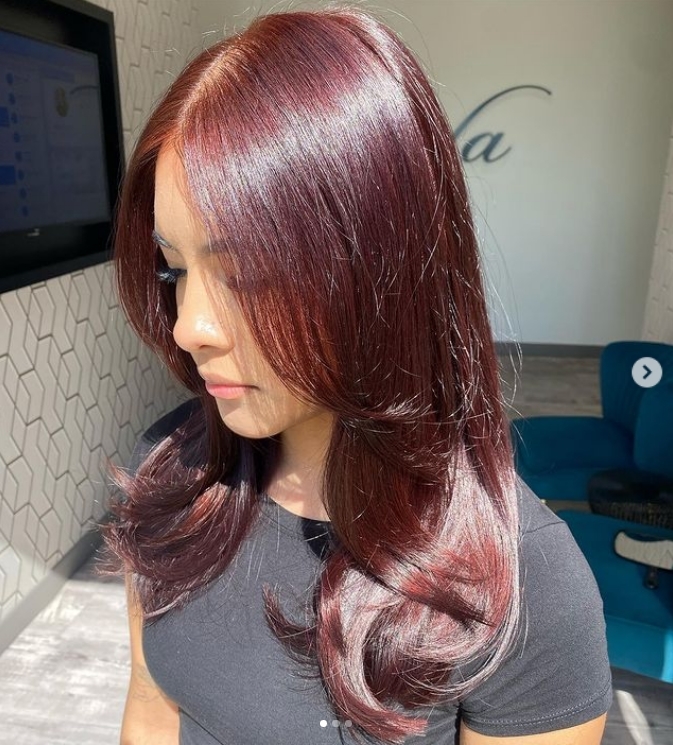 The color and style take this mahogany hair look up a few notches. The mahogany shade used here is dark but is also a perfect balance between warm and cool-toned. The color still looks natural, which makes this look easy to maintain. I also love the tousled and simple hairstyle the model has. Credit: @glamzzzbyannette.
Alternative Hair Colors
After looking at these mahogany hair ideas, are you unsure if this color is for you? Here are some of my favorite alternative hair colors.
Black Cherry
I've had both black cherry and mahogany hair, and I prefer black cherry hair. As the name suggests, black cherry is a very dark color with a red tint and is deeper than mahogany. But that tint also blends magenta, violet, and burgundy, so this hair color looks great on everyone. The right shade of black cherry can look vivid, even on a dark hair base. It's a very vampy shade that looks amazing on both dark brown and black bases.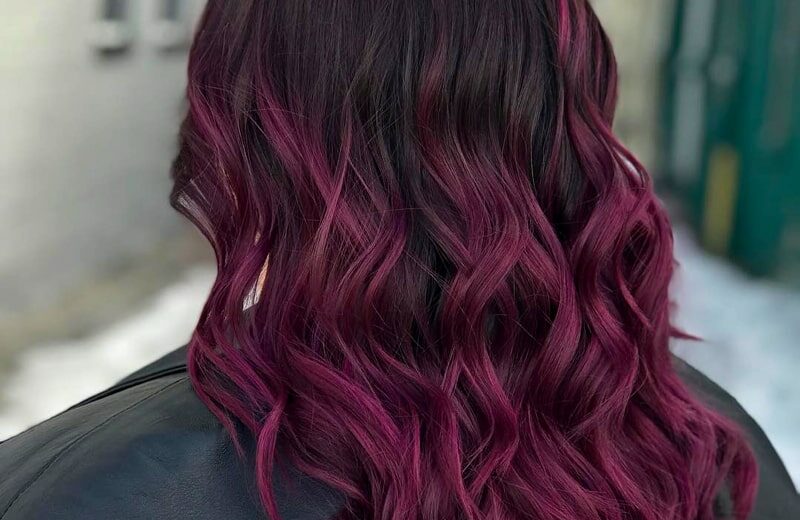 Burgundy
People often confuse burgundy and mahogany hair. I think burgundy is darker and has more berry tones than mahogany. This is a good hair color if you want a dark and cool-toned hair color. However, you can also find shades of burgundy that are more on the red scale. Even though burgundy has red and purple tints, this is still a natural-looking hair color. Like mahogany, burgundy is typically a long-lasting dye that requires little maintenance.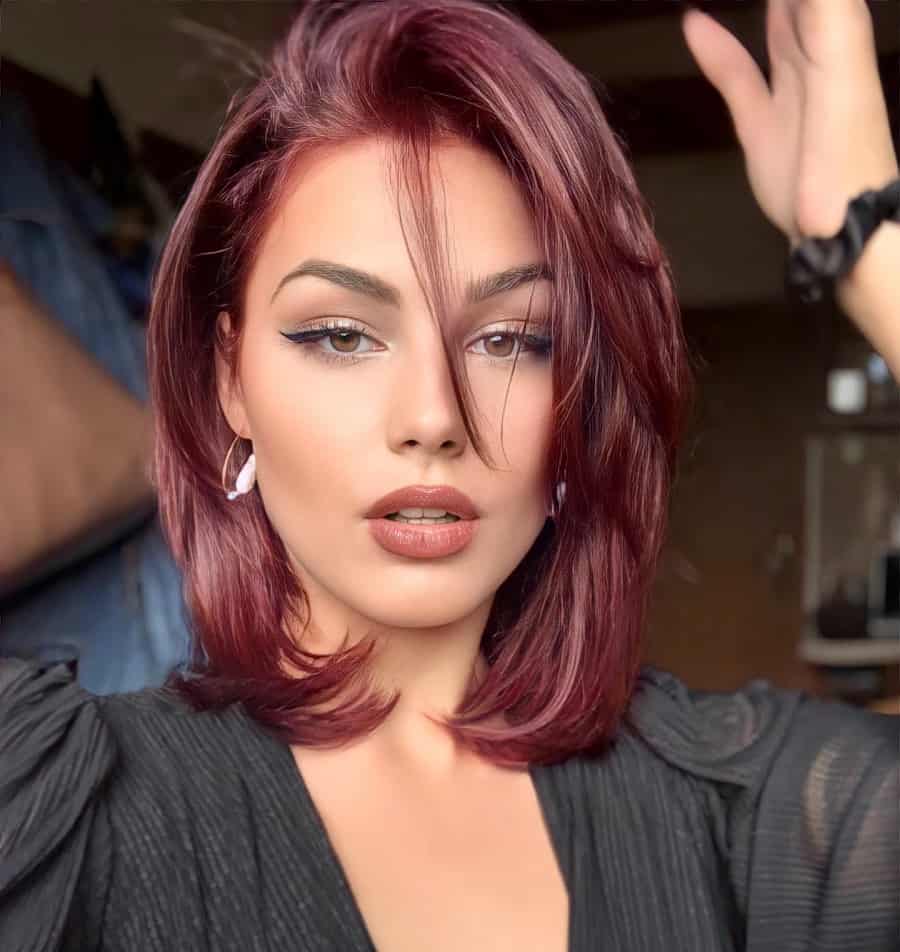 Plum
If you really want purple hair, I suggest choosing the hair color plum. Think of the fruit — it's dark purple in color but has red tones, so this color also looks good on those with warm undertones. Unlike burgundy, plum is more on the purple scale than the black or brown scale. There are different shades of plum — you can apply plum over a dark base for a tint or bleach your hair first for a brighter shade of plum. I also love purple ombres and balayages that include plum!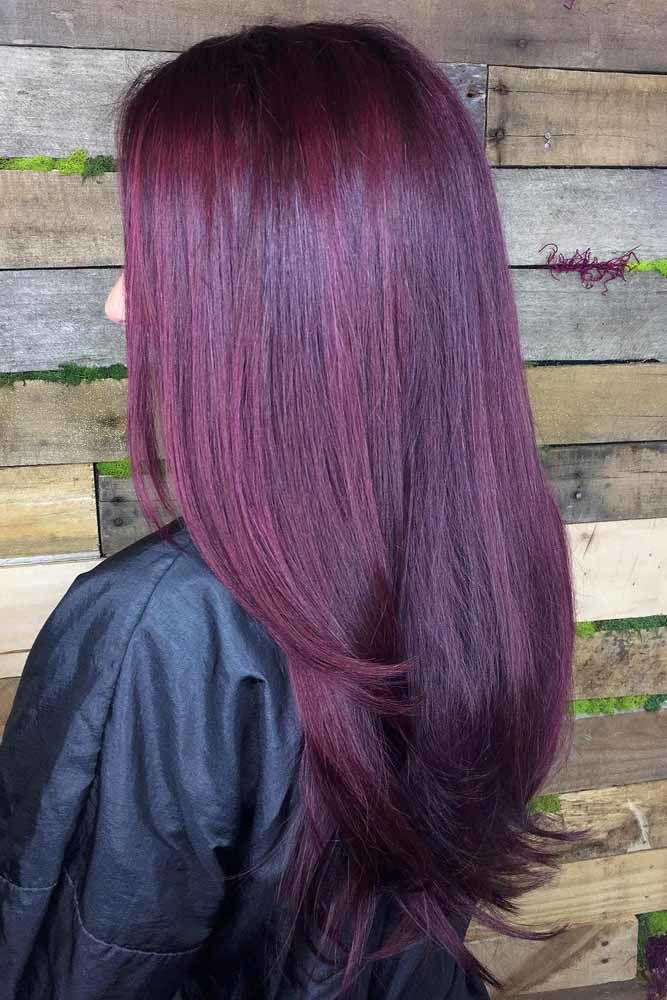 Violet
Violet is similar to the plum hair color, but violet has more blue tones. This is why violet is a better color for those with cool undertones. You can opt for a dark shade of violet or a bolder and brighter variation. There are also gray shades of violet that look light and smoky.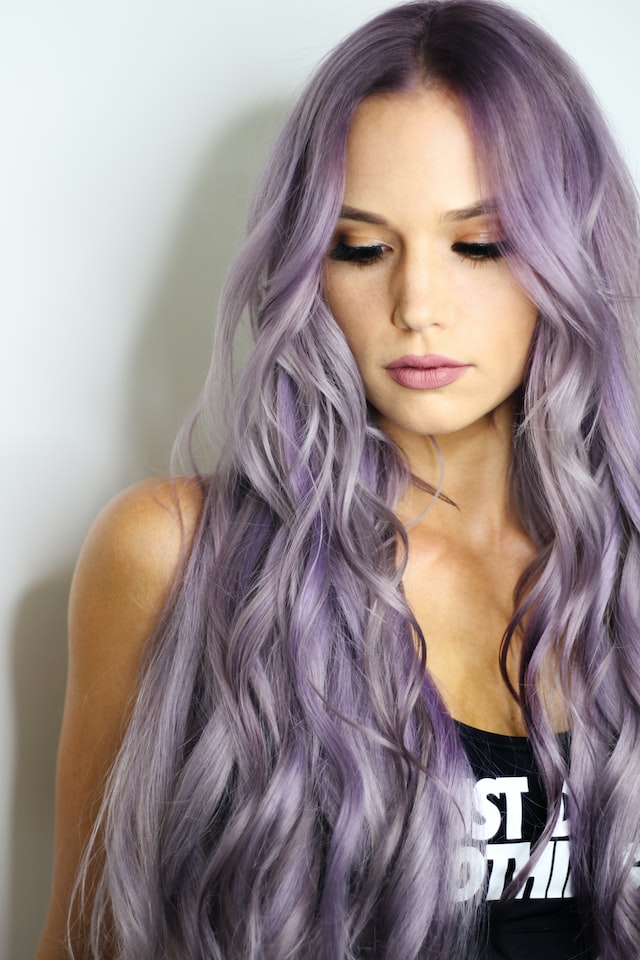 Ash Brown
Do you have cool undertones but these purple-brown colors aren't right for you? Choose ash brown. The best way I can describe this color is the perfect combination between brown and silver. It's a lovely cool-toned shade of brown. You can wear this color in various ways — it's subtle enough to use as highlights, or you can add more silver tones for a lovely balayage.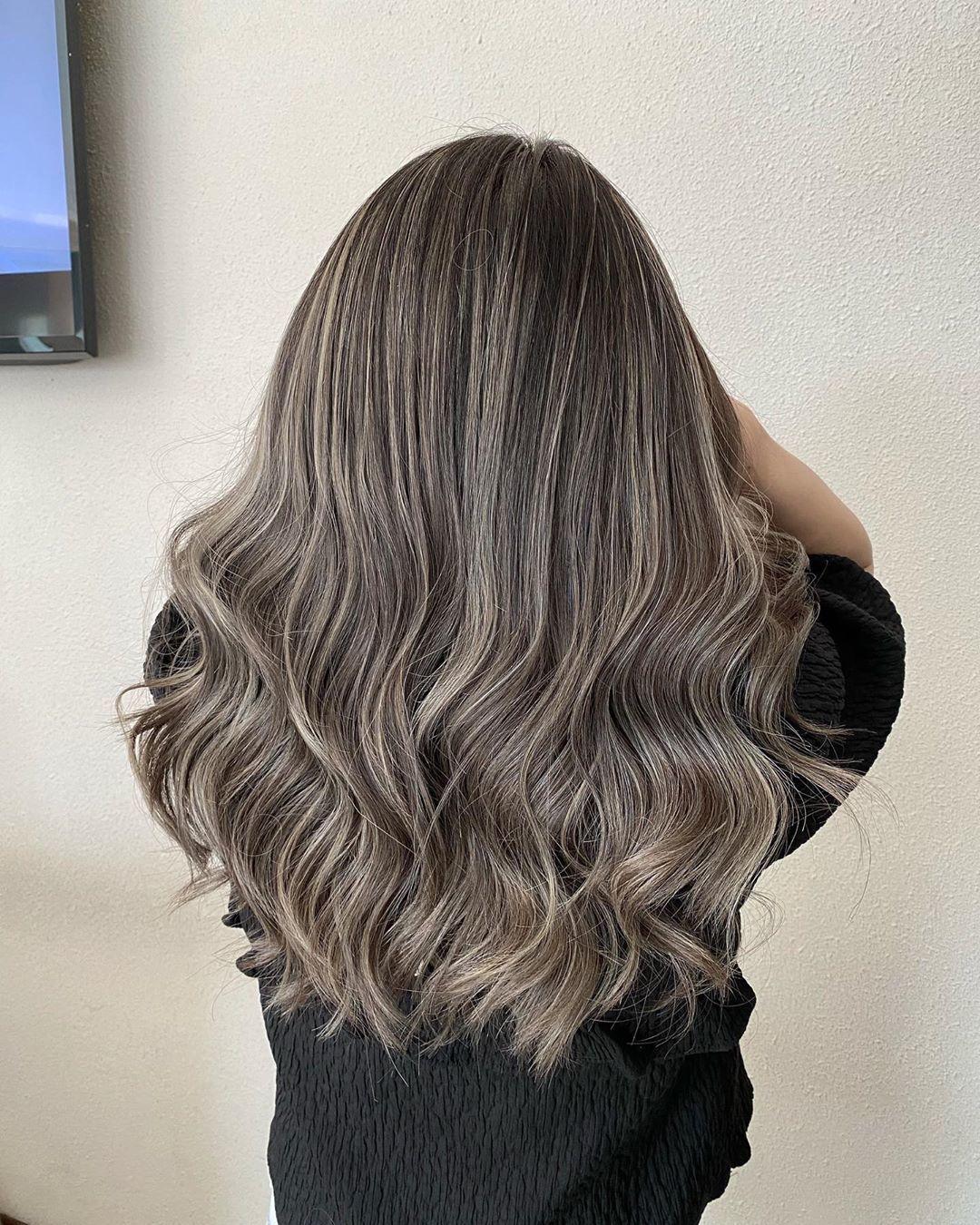 Black
Do you simply want raven hair? If so, opt for a simple black hair dye. I've been dyeing my hair black for years, and it's still my favorite hair color ever. Black dye is long-lasting and comes in different varieties. You can find natural shades of black or even more extravagant blue-black. No matter what shade you choose, black hair is vivid and perfect if you want a new intense hair look. If you're a natural brunette, black hair fades well.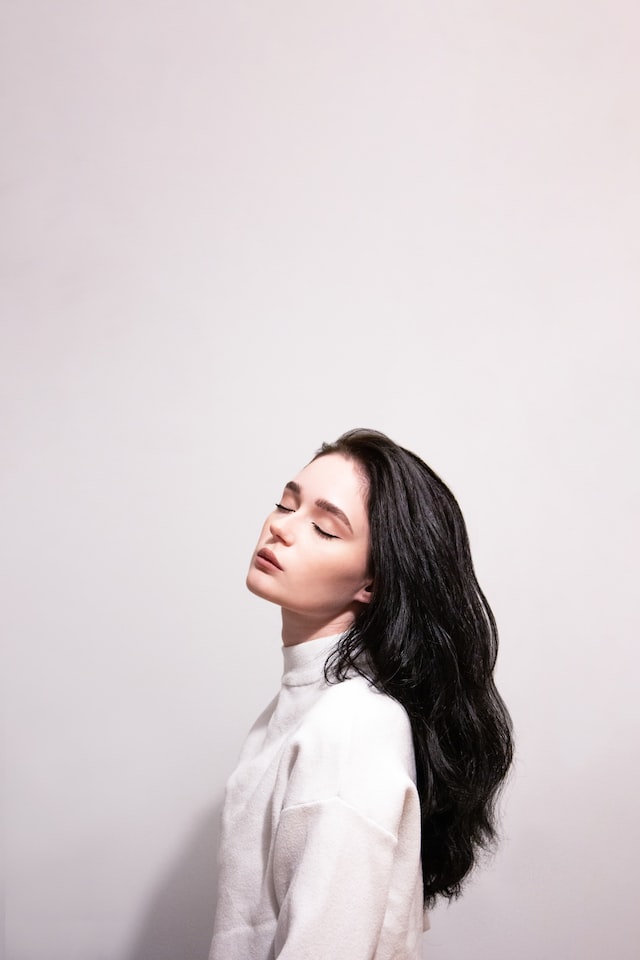 FAQs
Question: How long does mahogany hair last?
Answer: Since mahogany is a natural color, it can last longer than your average hair dye. On average, I find mahogany dye lasts at least 25 washes. That means if you wash your hair every other day, your dye will last at least a couple of months.
Question: How do I prevent my mahogany hair from fading?
Answer: Here's some advice that I learned after years of dyeing my hair:
Don't wash for a couple of days after you dye your hair
Darker hair lasts longer than lighter hair
Don't wash your hair every day — at the most, wash your hair every other day
You'll still need to condition your hair daily, use a dry conditioner on days you don't wash your hair
When you do wash your hair, use either cool or lukewarm water
Be gentle with your hair — avoid heat products and avoid chlorinated
Only use products suitable for color-treated hair
Question: Which base color is best for mahogany hair?
Answer: Either brown or red, any shade.
Bottom Line
Out of all of these colors, I love the head-turning mahogany color. The model used copper tones in her hair, which is such a trending hair color right now. Mahogany is a darker color, though I think lighter variations are so underrated. If you're a natural redhead, you can easily achieve this color DIY with any light mahogany hair dye.
However, this is a warm-toned and vibrant red color. That means this color may not work for everyone or will come with too much maintenance. If that color is too red for you, you can opt for light brown mahogany that looks more like chestnut. If you prefer a darker color, I suggest looking through my other mahogany hair ideas.
Looking for more interesting ideas? Check out: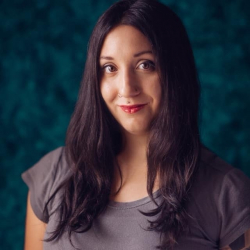 Latest posts by Stephanie Jensen, Hair Trend Spotter & Home Tester
(see all)