Copper hair color is one of the biggest trends of the year. One of the best parts of this hair dye is you can find this color at nearly every store. But not every color may work for you. I tried dyeing my hair copper years ago, and the color I chose looked way too brassy on me. Because of this, it's important to know how to find the best copper hair dye.
Here, I will tell you what I got wrong and will offer some general hair dye buying advice to ensure you get the copper hair color of your dreams.
Bottom Line Upfront
To find the best over-the-counter copper hair dye, you'll first want to know which shade of copper you want. From here, you can consider the price and the type of dye you want to buy. The copper hair dye I recommend the most is the Schwarzkopf Keratin Color in Medium Copper Brown. It's not a traditional copper, more like brown copper, but this color looks amazing on everyone.
What Is the Copper Hair Color?
First, let's discuss the copper hair color. I was a little stumped on this when I dyed my hair copper, which is why I ended up with a color that didn't look good on me. The copper hair color is a mix of red, gold, and orange. Many people get this hair color mixed with strawberry blonde, but copper has more gold and orange tones. If you want something more than your average red hair but want something lighter than auburn, copper is a great and trending choice.
If you can't picture the color in your head, think of the metal. Copper is naturally a reddish color. We often see copper in crafts, jewelry, and electrical purposes, making this a common metal in our daily lives.
While copper may be more of a warm-based color, copper is flexible enough to look good on everyone. I will explain this more in the next section.
Can I Pull Off Copper Hair?
Anyone can pull off copper hair! While the traditional copper hair color is warm, you can make slight changes to cool off this color. Instead of combining red with
orange
and gold, use rose for a classy rose gold hair color.
Both natural blondes and brunettes can also pull off copper hair. This hair color isn't too dark or too light, making it a perfect medium red for those who want to change their hair color without going too drastic.
Dyeing Your Hair Copper DIY vs. Salon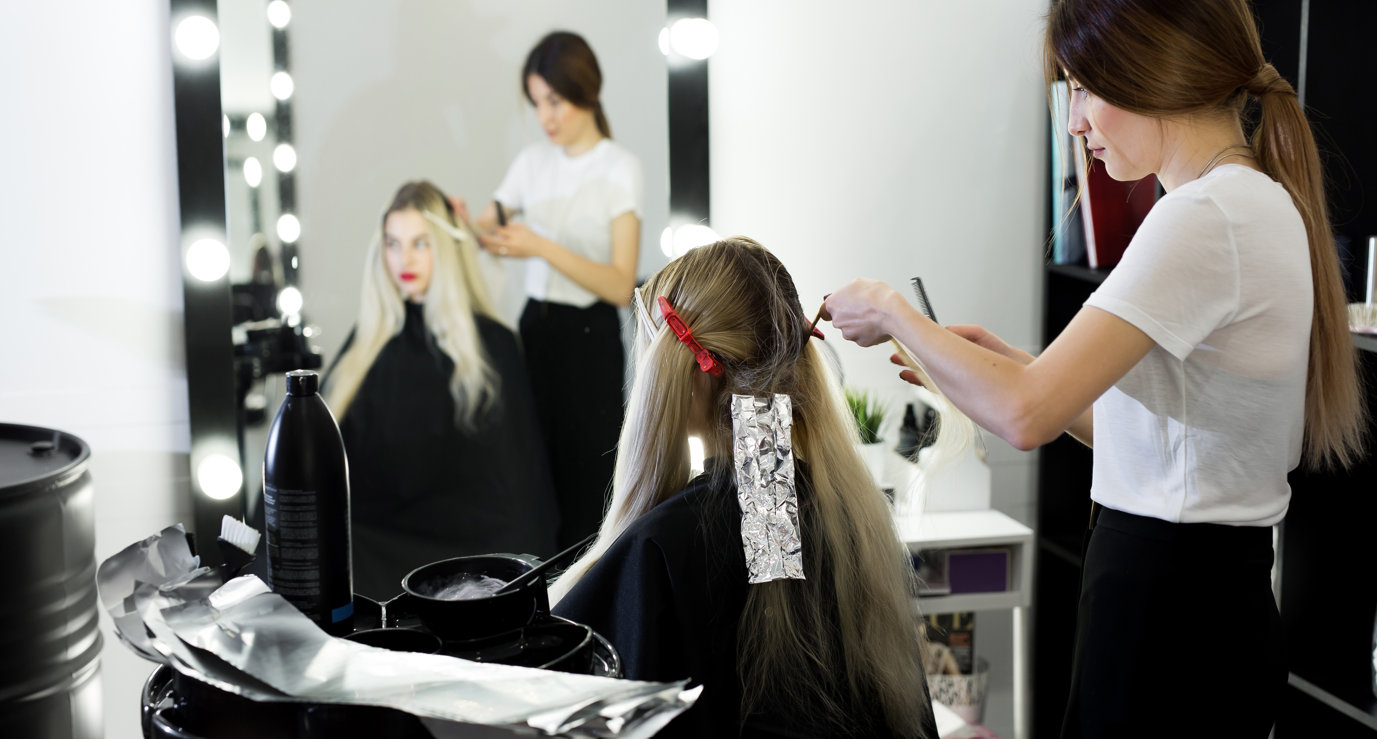 You can definitely find over-the-counter copper hair dye. I will recommend some of my favorite copper hair dyes in another section. But first, let's discuss dyeing your hair copper DIY and when you should go to a salon.
First, let's discuss hair health. Over-the-counter dyes are made with more chemicals to preserve their shelf-life. This usually isn't a problem if your hair is naturally healthy. But if your hair is damaged, it's best to consult a professional stylist.
You should also take your current hair color into consideration. Your hair should be a level 8, or at least a level 6, to get the copper hair color. If you have dark hair, you'll have to bleach it first. This is best done by a colorist unless you're experienced with bleach.
It's best to DIY copper hair dye if you have lighter dye, but you should follow the advice in the next section to ensure you choose the right color.
It's also best to choose your colorist wisely. I went to a new colorist when I dyed my hair copper. Even with a professional, I chose a copper shade that I wasn't happy with. It also faded out to a weird orange-brown color.
I went back to my normal stylist to fix my hair, and she explained that I chose a color that was too brassy. I have neutral skin tones, which I found odd. But red usually fades to orange, which is why my color faded into a weird shade. I should have neutralized my hair before dyeing it.
I didn't dye my hair copper with my current stylist. Instead, she dyed my roots dark brown (they were growing in any way) and faded out what was left of the copper hair into an ombre. I loved that color!
How to Find the Best Copper Hair Dye
If your hair is light-colored and healthy, you can pull off DIY copper dye. But first, follow this advice to ensure you find the best color.
The Right Shade
Traditional copper is a mix of red, gold, and orange. But there are different shades of copper hair that may work well for you.
Looking back on my failed copper hair, I realized that traditional copper hair wasn't my color. Instead, I should have chosen copper-auburn hair. Copper-auburn has that lovely deep wine-red hue mixed with more gold shades. Deep copper is also another option. Think of a red-velvet cake, but with more orange tones. I have naturally dark brown/black hair, and darker hair looks best on me.
If you're the opposite and want something on the lighter side, choose bright copper. This is more of a peachy-gold color as opposed to a red-gold color. It's only a tad darker than strawberry blonde, so perfect if you're a blonde who wants to go red but don't want a red hair color that's too dark or bright. Plus, there's also strawberry copper that's on the subtler side, using more red and gold colors as opposed to orange. Ginger copper is another chic color that combines red-orange tones with a dark blonde.
If you want to go more vivid, there are a variety of shades to choose from. Cinnamon copper is one of my favorites. Cinnamon is a mix of red and brown, but more on the brown side than other colors such as auburn. With cinnamon copper hair, your hair looks brown with hints of orange and gold. Tomato copper is another hair color I love. Like cinnamon copper, tomato copper is on the darker side, but the intense red tones make this color look rock n' roll.
What if you have cool undertones? As I stated previously, rose gold is the color for you. But this isn't your only option. Plum copper is a gorgeous cool-toned red that looks unique and experimental. You can also tone down traditional copper hair with dark cool-toned colors, such as an ash brown.
Price
At-home hair colors can cost anywhere between $5 and $40. If you're like me and have long hair, you'll need to buy more than one product. When I dye my hair DIY, I usually spend around $30. I go to a professional now and usually spend between $70 and $100. I will list all DIY dyes in every price range, even including some more expensive professional hair dyes.
Type of Hair Dye
Since copper is a natural hair color, you can find copper hair dye as a permanent option. Permanent hair dye colors the entire shaft, so the hair color lasts longer. If you want a vivid shade of copper, you'll want to use a semi-permanent or demi-permanent color. Semi-permanent color sits on the hair and will wash out after six shampoos. Demi-permanent color deposits the color, so it will still open the cuticle without dyeing the entire shaft. It can last as long as 28 shampoos.
How to Maintain Copper Hair Dye
Even though the copper hair color is natural, it does fade faster than other hair colors. That's the unfortunate reality with all red hair colors. Red hair dye has larger molecules, meaning the color will wash out faster in the shower.
To maintain your copper hair color, try and wash your hair once a week. If you can't manage that, try washing your hair every other day. All of your hair products should be formulated for color-treated hair.
My Favorite Copper Hair Dyes
Do you want to discover some copper hair dyes? Here are some of the best DIY copper hair dyes I can find.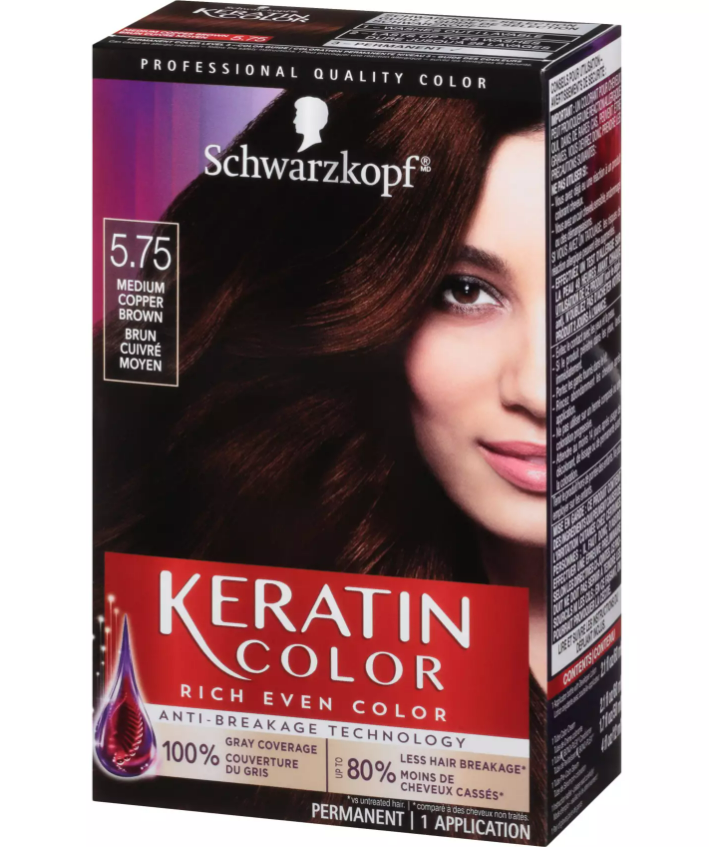 The main copper hair dye I recommend is the Schwarzkopf Keratin Color in Medium Copper Brown. As a brown-red color, it's not too vibrant if this is your first time dyeing your hair copper.
If your hair color is already light, you can apply it over your hair without any bleach. I also suggest this color if you're a natural redhead who wants to go darker. If your hair is already brown, the copper tones may not be noticeable. While the packaging makes the color look dark, the dye looks like a ginger brown from the images and video I'm seeing.
Since it is a warm-based brown, I recommend this more for those with warm undertones. Otherwise, this color looks great on all skin colors.
Schwarzkopf dyes are also good quality for the price. They offer excellent gray coverage, and the pre-color serum makes hair look shiny. Many reviewers said their hair still felt healthy after using this dye.
This is a permanent color, but I'm reading it's not as long-lasting as other brands. It will fade after a couple of washes, but it will fade to auburn and not orange.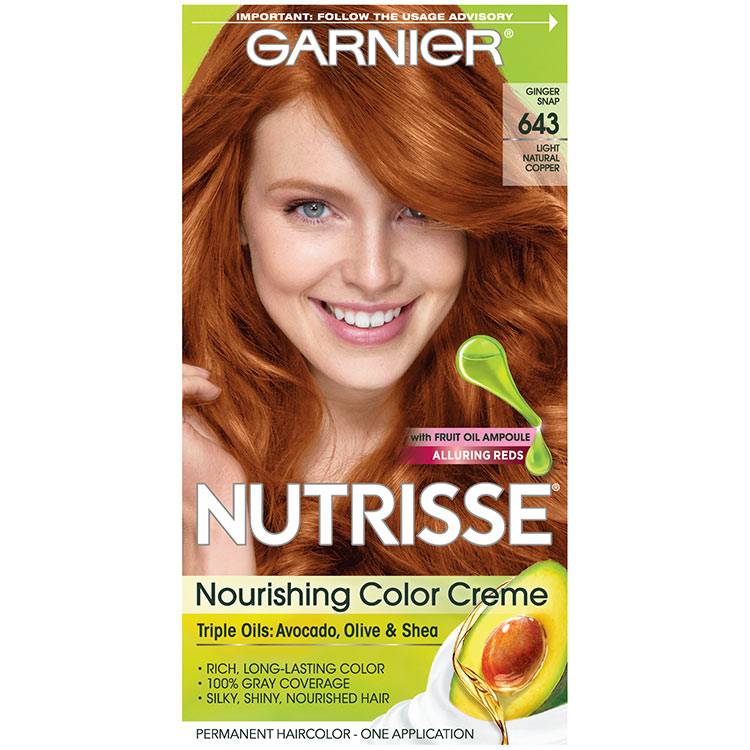 If you want a copper hair dye that's vivid but still natural, I recommend this Garnier dye in the color Light Copper. The color on the box is accurate to the result — a perfect light yet natural copper-red. It's a warm-based golden-orange color that some reviewers are also calling "ginger snap." Since this is a light hair color, it's best used on blonde or light red hair.
These dyes are some of the most nourishing on the market. This dye is formulated with olive, avocado, and shea oils to condition your hair. This is also one of the longest-lasting hair dyes on this list.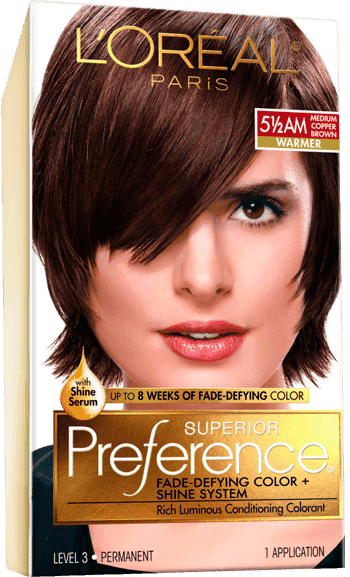 First, this color is gorgeous. From the pictures I'm seeing, this is the perfect copper-auburn color. Plus, the color is similar to what it shows on the box. I also love how it's a true auburn-copper, with no brassiness. This makes this color great for those with cool undertones.
While this color is best for lighter hair, you can apply it to brown hair to see the rich auburn hues. Keep in mind that the copper may not show up in darker hair colors. Make sure you lighten first if your hair is dark.
Included in the box is the dye and L'Oreal's Care Supreme Conditioner with Shine Serum that will keep your hair feeling silky smooth. Plus, I'm reading this dye smells really good. The hair dye scent is a migraine trigger, so this is a win for me.
L'Oreal says this is fade-resistant, but I'm always weary about those claims. This dye lasts about eight weeks, which is pretty short for a permanent dye. I suggest refraining from washing your hair for as long as possible.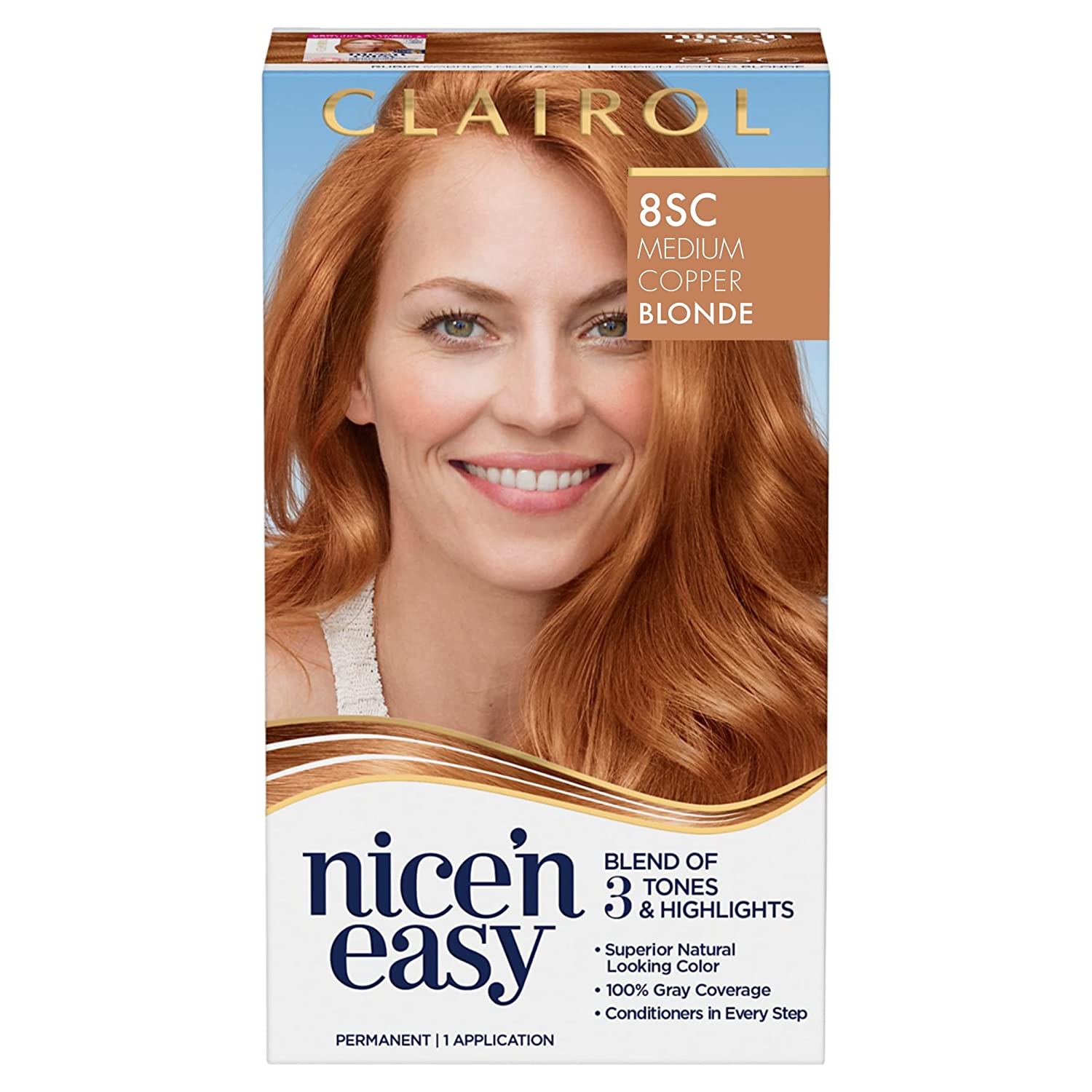 Clairol is one of the most powerful names in the hair dye world. They have a cult following, and many of their dyes rival the look of professional color.
I love this color because it blends three colors: copper, orange, and blonde. This is very natural-looking if you want your copper hair color to be on the vibrant and light side. I suggest trying this color if you have natural blonde or light red hair and want some highlights. I don't suggest using this color in shades darker than light brown. This may turn your hair more orange than red. If you want more of a copper-red, I suggest looking at some of the other reds in this line.
Even though it's a light color, it's still powerful. This dye has 100% gray coverage, perfect for aging hair.
As the name suggests, this is an easy dye to use — perfect for beginners. Clairol includes instructions that anyone can follow. Clairol's Nice n' Easy is the dye I recommend if you have hair dye allergies. Their damage-blocking technology ME+ is a very gentle formula, and you condition your hair with every step. Your hair will feel soft and healthy after you're done dyeing it.
Keep in mind that this dye will last only a couple of washes. It also fades to an ugly yellow color, so I suggest using a purple shampoo and conditioner once your hair turns brassy yellow.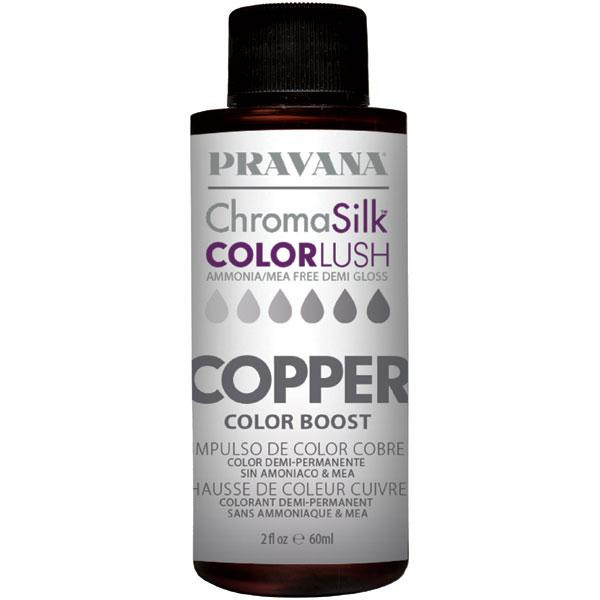 If you want a true copper hair color, the closest I've seen is this one by Pravana. The color is extremely vivid, probably the boldest color on this list. This dye is demi-permanent; however, Pravana is a professional-grade brand, so this should last you at least one month.
I've used Pravana dye countless times, and they're one of my favorite hair dye brands. Their dyes aren't damaging; this dye is made with an omega-9 complex to leave hair soft and shiny.
Remember that you will need a hair stylist's license to buy this product. I also have friends with hair stylist licenses who bought Pravana dye for me. The dye is thinner than other dyes, but don't let that deter you from using this dye. The problem with Pravana is they have a tendency to discontinue certain colors. Don't be surprised if you see this copper color off the shelves.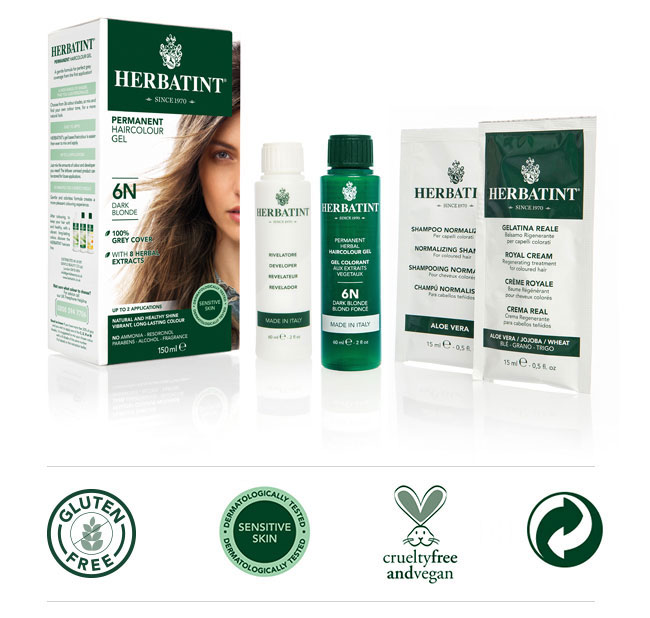 First, I want to explain that Herbatint offers multiple shades of copper. I'm choosing Light Copper Blonde because I found this YouTube video and I love the color.
As you can see from the video, the YouTuber's hair is a stunning shade of copper, yet it looks really natural. It's a permanent dye, so it's long-lasting and still offers 100% gray coverage. It does seem to have more complex instructions than the average hair dye, but it should still be easy enough for anyone to apply.
I like this Herbatint dye because it contains natural ingredients, made of herbal extracts. It's also gluten-free, ammonia-free, and even cruelty-free. It has also been dermatologically and clinically tested, so this is a good dye for those with allergies and for anyone who wants to keep their hair healthy when using hair dye.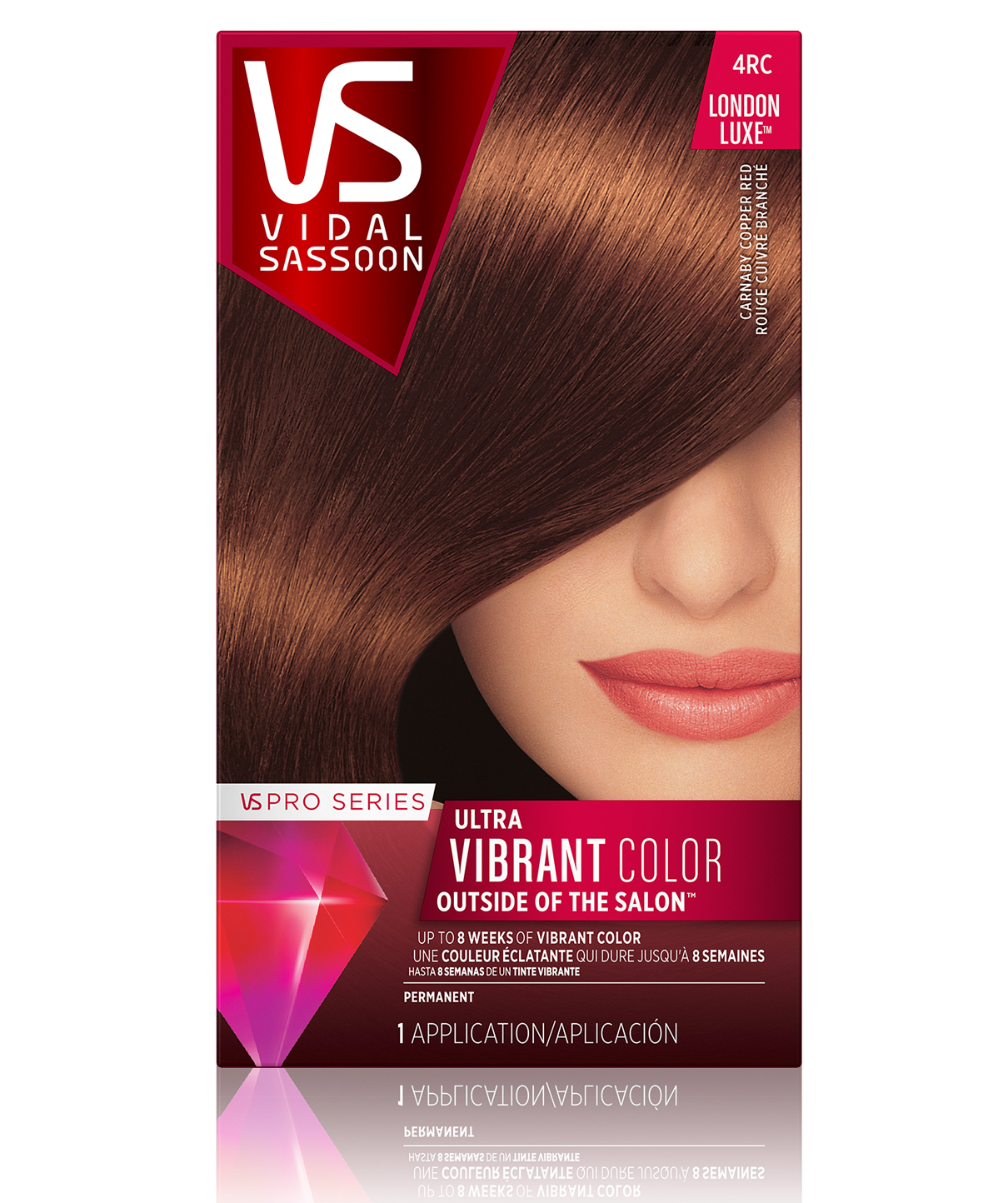 If you want a true natural copper-red color, I suggest this dye. It's not as intense as other colors on this list, but it's perfect if you're a natural redhead and want to experiment with copper hair dye. This color is also darker, so keep that in mind. The color is very similar to what you see on the box, perfect if you want a subtle copper hair color.
As a box dye, this product is easy enough for beginners to use. Mix the dye and developer in the bottle, mix, and apply it to your hair. Let it sit for a half hour. This is a permanent hair color, and Vidal Sassoon says it will last up to eight weeks. I suggest refraining from washing your hair to increase the lifespan of your dye.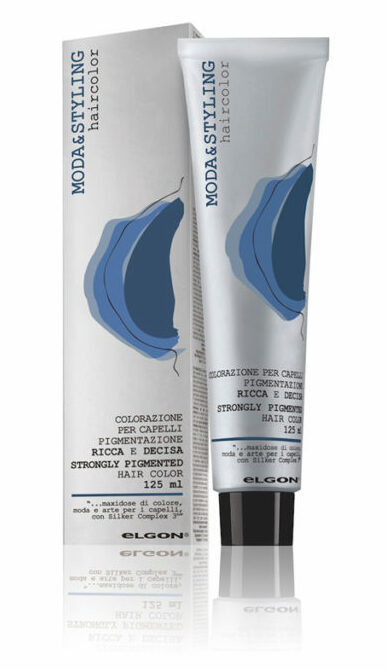 First, Elgon has multiple copper shades in its Moda&Styling line. I'm choosing the Intense Copper Blonde because I haven't included many vivid colors.
This color is more of a firetruck red copper. It has multi-dimensional tones of blonde and orange, resulting in a look that will turn heads. It's a lovely color that can take your natural red hair to new levels. It's also a great color to apply over blonde hair.
Elgon dyes are great because they contain low ammonia levels. This reduces damage, so your hair feels soft. I'm not sure if these dyes are for professional use only, but I am seeing them on Amazon.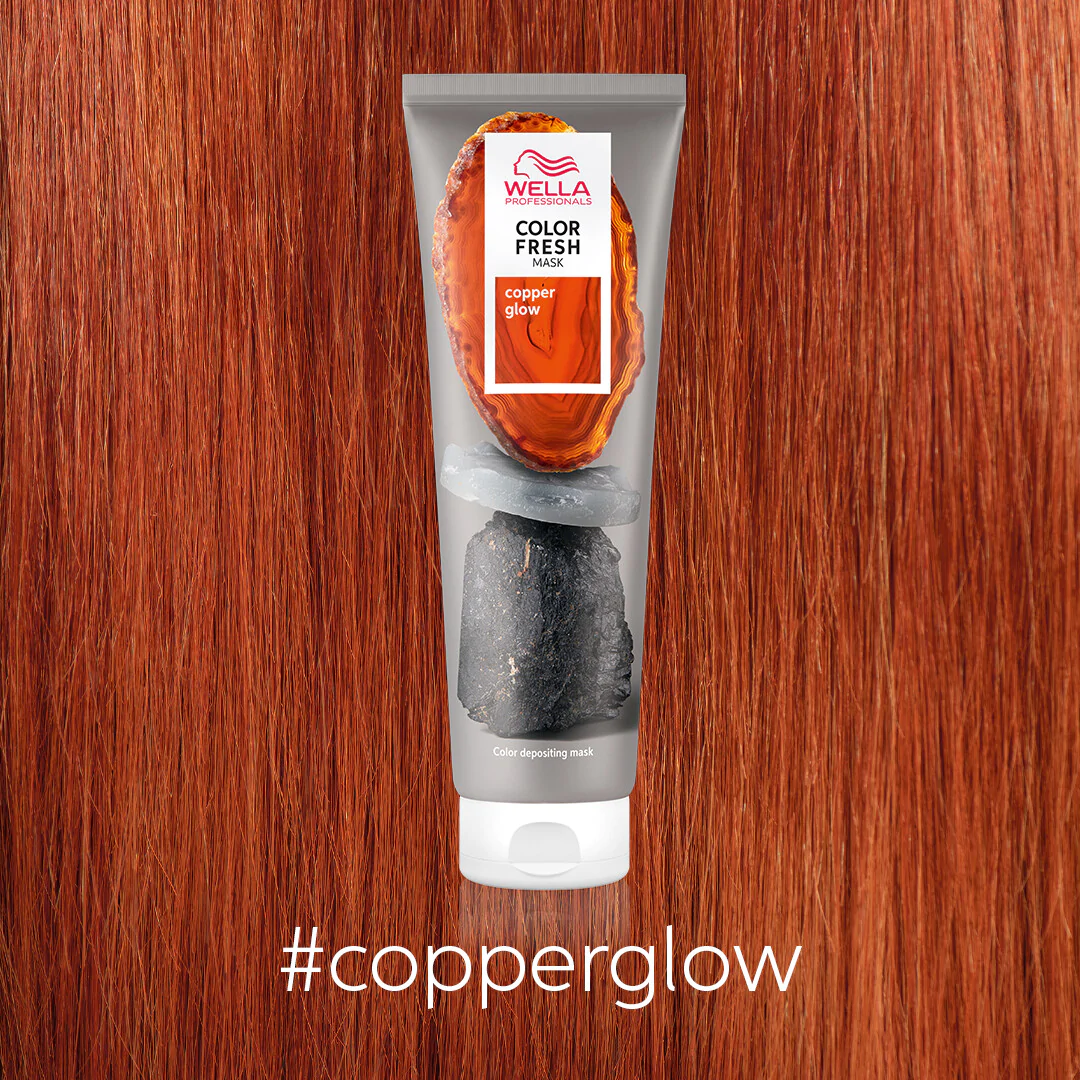 I love how easier hair dyes are becoming. Take this Wella hair mask as an example. These are hair masks formulated with color, so you can get a weekly dose of hydration with amazing color. Use this mask as your average conditioning hair mask and leave it on for 10 minutes, or 20 minutes if you want an intense color. Your hair will also feel moisturized and will look shiny. I'm also reading that the product smells amazing.
This shade is one of my favorites on this list. It looks like a bright red copper, but it's perfect for those who want red hair but don't want to commit to the upkeep. These dyes are also great if you want to see how you look with red hair. Just be sure that you apply the product all over the hair. If you don't, your color can look patchy. I'm also reading that you should use this on either blonde or red hair. The color won't show up on brown hair.
This dye is silicone-free and vegan. Keep in mind that Wella isn't a cruelty-free brand.

I'm really intrigued by this dye. From the description, it seems this dye can work on dark hair, but I would bleach my hair first anyway. There are a few copper shades, but I chose Bronze Copper. Looking at customer pictures, it is a little redder than I expected, but the final result depends on your hair color before you dye it.
This dye is great since it's formulated with argan oil. It will leave your hair looking shiny and feeling hydrated.  I am reading reviews that this dye doesn't mix well, so keep this in mind when using this dye.
FAQs
Question: How do I dye my hair copper DIY?
Answer: Every dye should include directions. I suggest following those for the best results. Otherwise, ensure you get the best shade of copper. Be sure to bleach your hair first if necessary.
Question: Can I create my own copper color?
Answer: You can! I suggest mixing red and light brown. Be sure to choose a warm-based light brown; otherwise, you will get auburn. If you want a vibrant shade of copper, mix in some orange. Before mixing dye, always make sure the dye brand says you can mix their dyes.
Question: What number is copper hair?
Answer: Not every dye brand will have the name "copper" as its color. That's why it's helpful to look for the number. Copper has the number .4, so find this number before buying the dye.
Bottom Line
Do you want to rock the copper hair dye trend? If so, you'll first have to choose the best dye. You'll first want to choose the right shade of copper, consider the price, and pick the right type of dye. Out of all of these dyes, the copper hair dye I recommend the most is the Schwarzkopf Keratin Color in Medium Ash Brown. I love how it's a brown-red color, so anyone can pull it off. If you want a lighter shade of copper, I also recommended a few more dyes. Be sure to explore all of my hair dye recommendations!
Looking for more interesting hair colors? Check out: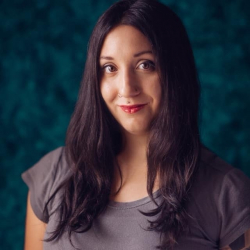 Latest posts by Stephanie Jensen, Hair Trend Spotter & Home Tester
(see all)