Light ash brown is a great color to wear for a natural look or to slowly transition to a new color. It is a beautiful color that is perfectly in between darker browns and lighter blondes. Since this is a more natural color, it is very easy to maintain and will look great on nearly everyone.
What is Light Ash Brown?
Light ash brown is a brown that is based in blue, violet, or green tones. It is also usually within the range of a level 6 or 7. While a level 7 is technically a dark blonde, when you add ash to it, it looks slightly darker.
This color is great for those who pull very warm when coloring their hair and for those wanting a more natural look. The ash tones in a light ash brown color will counteract any warm tones that you may pull. It looks more natural because usually, your natural hair color is a bit ashier.
Things to Consider For Light Ash Brown
Skin Tone
Most people can pull off an ash brown color. However, there are a few people that will look drowned out and pale with this color. The people whose skin tone is not compatible with light ash brown are those with naturally red hair. This skin tone is usually freckled with a pink undertone.
The best skin tones for light ash brown hair are those with cool or olive tones and people with darker skin tones. Light ash brown compliments these skin tones rather than fighting against them. For those with slightly warmer skin tones, you may want to choose a light ash brown that is more neutral.
Grey Hair
Grey hair can be very difficult to cover with light ash brown colors. Grey hair is not actually grey. It is white hairs that mix in with your natural color and create the look of "grey hair." Therefore, putting an ashy color over white hairs can make it look muddy, greyer, or not cover it completely.
You can still achieve a light ash brown on grey hair, though. You simply need to use a color made for grey hair. These colors have more pigment inside them to make sure they fully cover and add tones that counteract the muddy or grey look.
Permanent vs Non-Permanent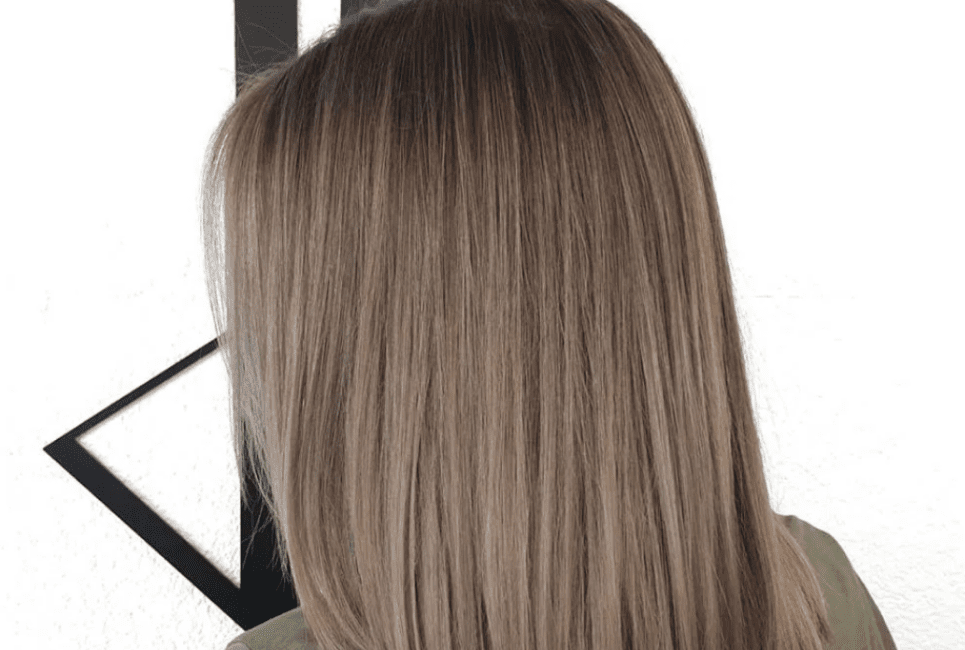 You may decide that you want to try out light ash brown before fully committing to it. This is usually the case with blondes because it is very hard to go back once you've colored your hair darker. In this scenario, you can use a demi-permanent instead of a permanent color.
For those who are darker than light ash brown, you will need to use permanent color. Demi and semi-permanent hair colors can not lift your hair color. They can only darken it. However, it is very easy to go back to your darker color from light ash brown with another permanent color.
You May Have to Lighten Your Hair First
The number one rule in the hair color world is "You can not lighten the color with color." If you have already colored your hair and it is a darker color than your desired light ash brown, you will have to do a bleach bath first. You can read all about this in this article.
Another reason you may have to lighten your natural hair first is if it's much darker. Color can only lighten your hair about 3 levels before it starts pulling warm tones. Therefore, if your hair is a level 3 or lower (darkest brown and black), you will have to lighten your hair first.
Best Light Ash Brown Colors
Best Lighter Ash Brown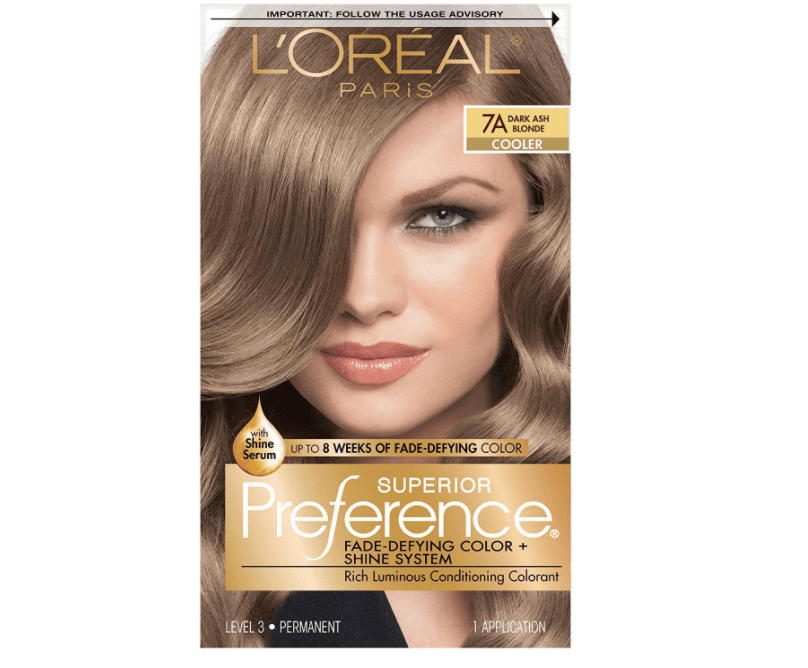 While this color says it is a dark blonde, I think we can all agree that it looks a bit more brown. Ashy colors suck in more light making them look slightly darker than they actually are. This is a great color choice for those with lighter hair that are just trying out darker hair colors.
This color is known to cover brassy hair very well as well. There have been multiple instances of people covering their orange or red hair with this specific color and it comes out really ashy. It also does a great job of leaving your hair with a shiny finish.
Pros
It covers brass really well
Shiny color
Very rich, pigmented color
Cons
More expensive than the others
Can be hard to find
Best Darker Light Ash Brown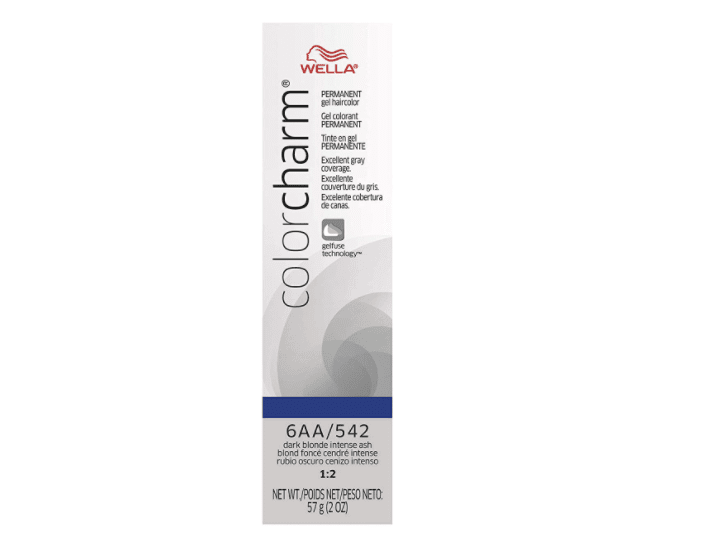 This color is very similar to the above color, except slightly darker. This color is also intense ash, which looks great on darker colors of brown. If your hair is naturally darker, this is the color choice for you.
Wella gel hair color mimics professional brands with a conditioning formula that you use a separate developer to mix with. The gel is kind of a cross between a liquid and creme color. This makes it easier to apply while giving you the shine of a liquid and the conditioning of a creme.
Pros
Mimics professional colors
Great for naturally darker hair
The gel color is shiny and conditioning
Cons
You need to buy a separate developer
Best Light Ash Brown for Grey Hair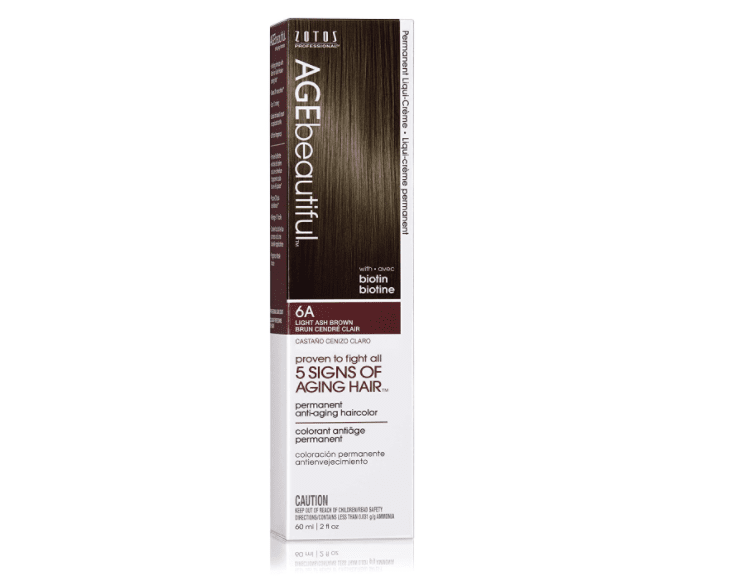 Agebeautiful is known for catering to aging hair. As we age, our hair does more than become grey. It can also become coarse, dry, and dull. This specific brand is the first color that has added ingredients to combat all of these aging hair symptoms.
Vitamin E is infused into their hair color to help keep the scalp healthy and moisturized, which is the key to healthy hair. Other ingredients included in this color that help fight aging hair are melanin, keratin peptides, and silk protein. With all of these ingredients included in one color, you can ensure your greys will be 100% covered and your hair will come out feeling better than before.
Pros
Helps with multiple symptoms of aging hair
100% grey coverage
Vitamin E, silk, and keratin protein to moisturize your scalp and hair
Cons
Some people have a bad reaction to the extra ingredients. Do a patch test first.
Best Light Ash Brown for Warm Skin Tones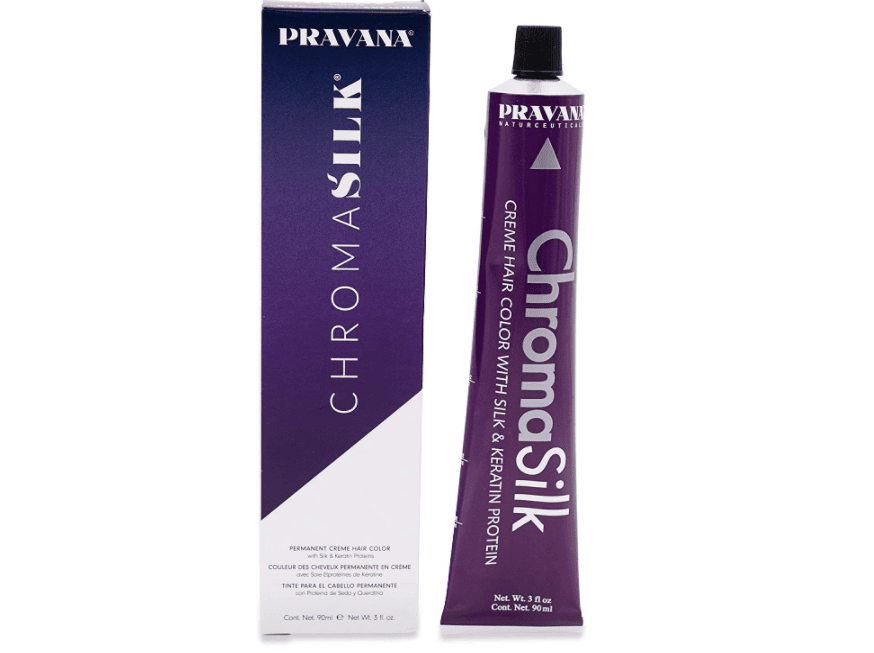 Warmer skin tones do not want to use a color that is too ashy, or else it can drown them out. However, a neutral color will look ashier on someone with warm skin without drowning them out. You may also want to go with a lighter brown color, such as a level 7.
Pravana ChromaSilk is a professional brand that you can find online. The color is known for being very creamy and conditioning with silk and keratin proteins. It also does a great job of not pulling warm tones as most other neutral colors do.
Pros
Professional color
A neutral shade that doesn't pull warmth
Silk and keratin proteins to condition hair
Cons
More of a matte color
Needs a separate developer
Best Light Ash Brown for Cool Skin Tones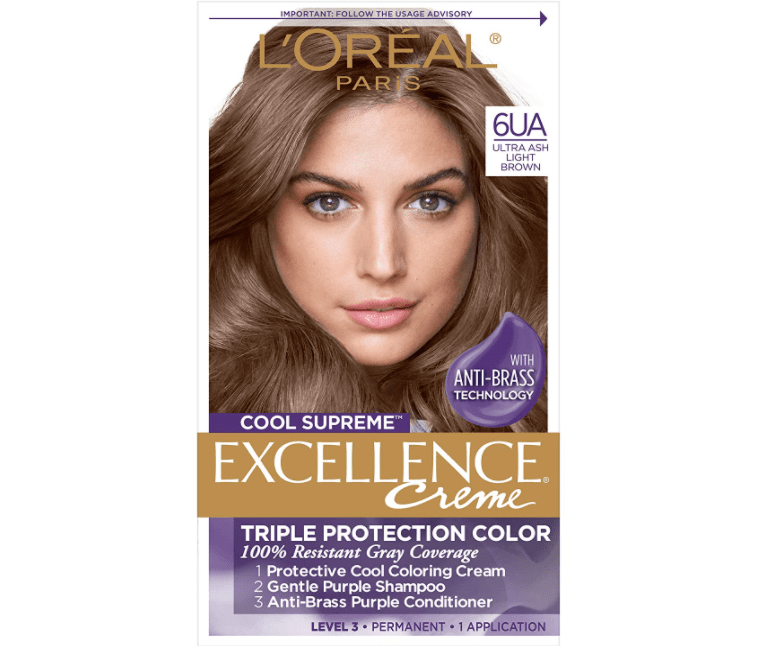 Cool skin tones need a super ashy color. If any warmth shows up at all, you will see it against cool skin tones. Therefore, you need a super ashy color to make sure no gold shows through. L'Oreal Paris makes a color just for this.
L'oreal Paris cool supreme is their ultra ash line. It comes with a creme color that is very rich in color and a purple shampoo and conditioner. This is the best way to combat any warmth that could possibly show through.
Pros
The ashiest color you can get
Includes maintenance care (purple shampoo and conditioner)
Very rich, pigmented color
Cons
Not as shiny as L'Oreal Paris Superior Preference
Best Non-Permanent Light Ash Brown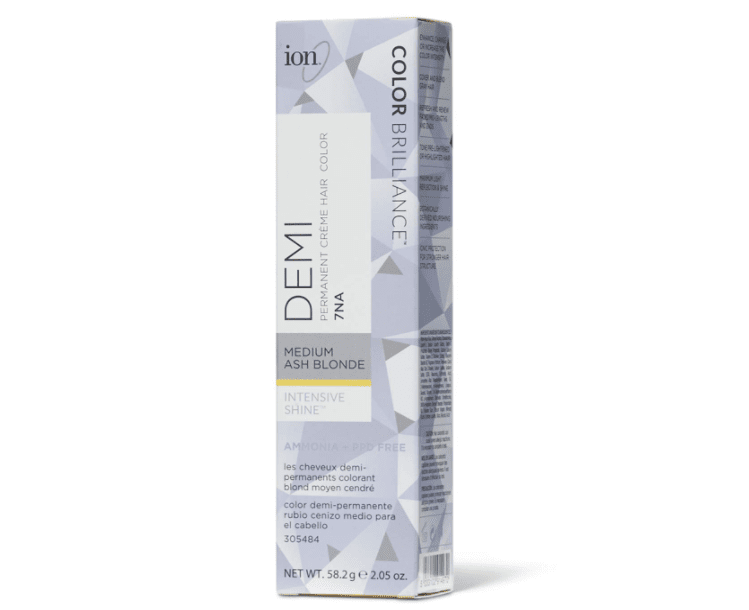 For those of you wanting to try out light ash brown before fully committing, demi-permanent is the way to go. This is a deposit-only color, meaning you can only darken your hair with this, and it is temporary. It is best for blondes that want to try out a darker color.
Ion is another brand that mimics professional hair colors with a separate developer. This one, in particular, is a creme demi-permanent, which is much better than the liquid that demi-permanent usually comes in. It is mess-free and very conditioning.
Pros
The shiniest color you can get
Completely damage-free
Fades almost completely in 6-8 weeks
Cons
Can not lighten from a dark color, even on natural hair
Best Natural Light Ash Brown Hair Color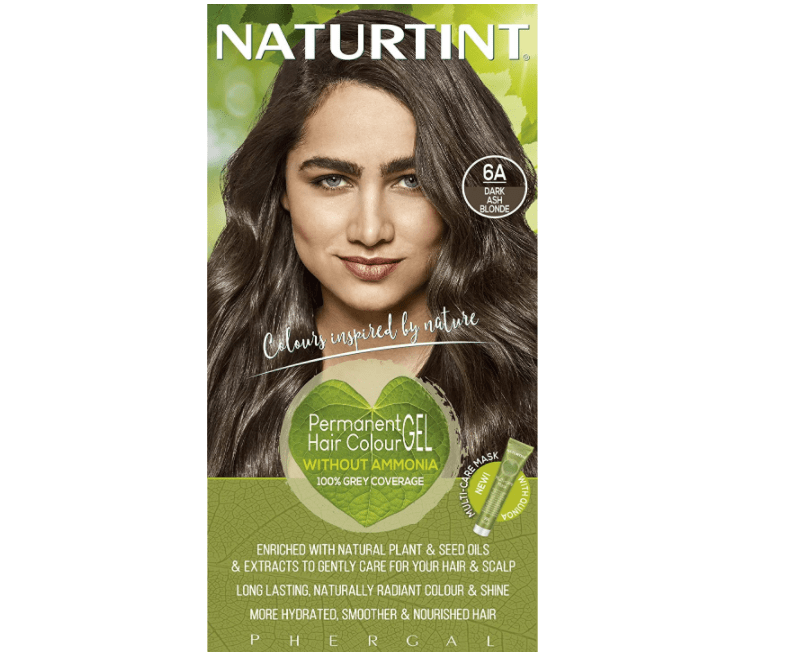 Naturtint Permanent hair colors are 92% naturally derived. This means the ingredients in their color come from plants and minerals rather than petroleum or chemicals. The only reason that they are not 100% naturally derived is that there are certain ingredients in permanent hair color that can not be sacrificed without sacrificing effectiveness.
This is the first permanent hair color to be certified by the USDA Bio preferred Program. It is also vegan and cruelty-free. Even though this color is great for the environment and you, you will still get the same richness and shine that you can get from other permanent colors.
Pros
The most natural you can get without sacrificing quality
Vegan and cruelty-free
The first color certified by the USDA Bio preferred Program
Cons
Can cause more allergic reactions due to natural ingredients. Do a patch test first.
How to Color at Home
Determine Starting Color
Figuring out what color you are starting with will determine what color you should go with to accomplish light ash brown. You will need to see if your hair is grey, blonde, brassy, or darker. Each one of these colors requires a different color to get light ash brown.
Grey hair will need a light ash brown made for grey coverage. Blonde hair will need more of a neutral light ash brown or else it could become muddy. If your hair is brassy or red, you will need to counteract this color with a super ashy light brown. Dark hair may need to be lightened before coloring it light ash brown.
Apply Color
Once you have chosen the right color based on your starting color, you can start applying it. Applying an all-over light ash brown is fairly simple. The best way to start is by sectioning your hair into 4 sections. Two on the sides and two in the back next to each other.
Next, you can start in the back by coloring your roots in 1/4 inch sections. After coloring all of your roots, fully saturate the mids and ends of the hair with color in small sections. Let this process for as long as the instructions on the box tell you before rinsing. Usually 30 to 45 minutes.
How to Maintain Light Ash Brown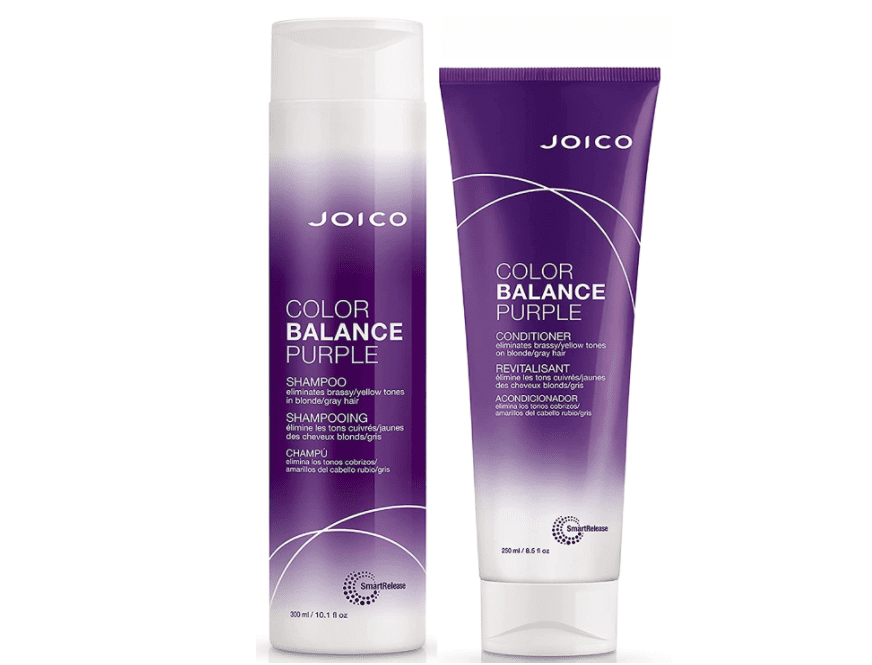 Light ash brown is fairly easy to maintain. Since it blends in with most natural colors, it doesn't need to be touched up very often. It is also not a damaging color so damage products aren't necessary.
The only maintenance that you may need to worry about is keeping it ashy. All hair color fades gradually due to external factors, such as sun, heat styling, and hard water. Using the right products can help prolong it. Here are a few key products for light ash brown:
FAQ's
Question: Is light ash brown hard to maintain?
Answer: Like any color, light ash brown requires some maintenance but not much. You will need to use a toning shampoo and conditioner to make sure no warmth shows up in your hair color over time. You will also need to have it touched up every 8 weeks or longer depending on how well it blends with your natural.
Question: Does light ash brown cover brassy hair?
Answer: Yes it does! Ash tones counteract warm tones leaving you with a neutral tone. You need to be careful, though. If your hair is orange, light ash brown will cover it great. If it is a lighter brass color, such as yellow-blonde, coloring it a darker ash brown can leave it muddy looking.
Question: Does ash brown cover grey hair?
Answer: Using any light ash brown on grey hair will most likely not cover it. You need to use an ash brown made for covering grey. Otherwise, you could end up with translucent color or hair color that looks even greyer.
Question: Can I use light ash brown on dark brown hair?
Answer: It depends on how dark your hair is and if it is colored dark brown. If your natural hair is very darker (darkest brown or black), you'll need to lighten it first. Also if you have previously colored your hair darker, you will need to lighten your hair before coloring it light ash brown.
Question: What skin tone suits light ash brown?
Answer: The best skin tones for light ash brown are cooler, olive tones, and darker skin tones. The ashy tones in light ash brown compliment these skin tones and look very natural. If you have a warmer skin tone, it is best to go with a neutral or warm light brown.
Conclusion
Rather than light ash brown is your transition color to trying a lighter or darker color or the end goal, you will be happy you did it. There are virtually no hassles with this color, and it is fairly easy to achieve. With the ease of maintenance and looking very natural, this is a color that you can wear for a long time.
Looking for more interesting readings? Check out: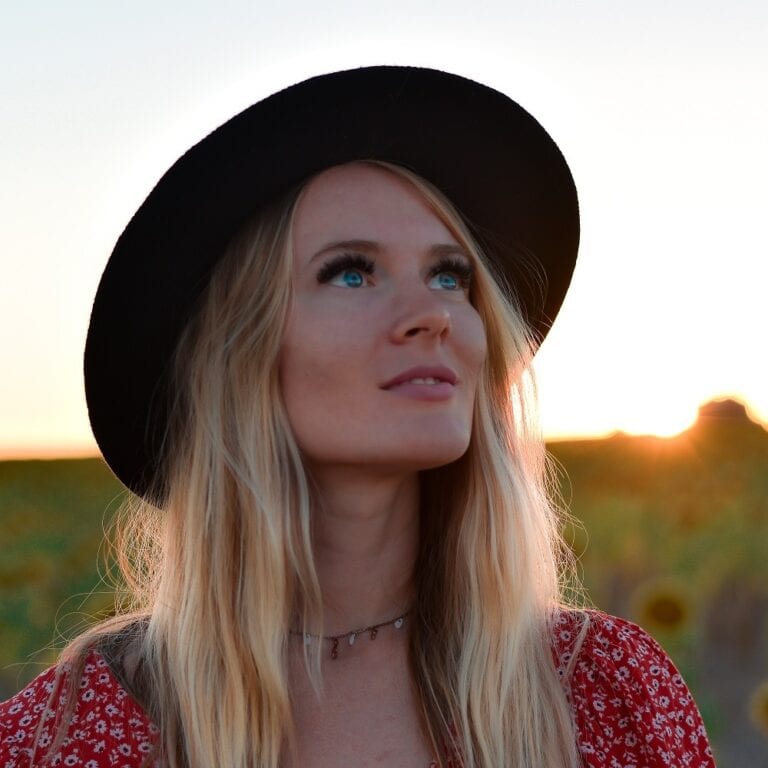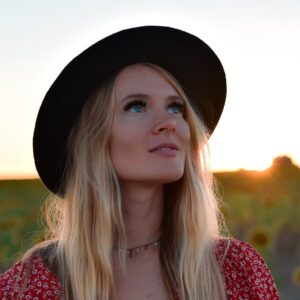 Latest posts by Haley Parker, Licensed Cosmetologist 10+ years
(see all)