We all want to have and maintain healthy hair, but achieving strong, healthy, and shiny hair can certainly be a challenge that we all have experienced! When selecting hair care products, most of us already consider an extensive range of factors. Some of those factors are its suitability for curly or straight hair and considering if the shampoo is suited for dry or oily scalp, not to mention if the shampoo contains sulfates. Especially for those of us with hair extensions, considering if the brand is ethical and responsible if the brand has pleasant scents, and last, but certainly not least, the price!
It can seem overwhelming and often can be an expensive and stressful period of trial and error when we are experimenting with different hair care options. Fear not, as I am here to help guide you to the best PH-balanced shampoo.
The importance of PH balanced shampoo
PH is often noted and emphasized as an essential factor in shampoo and all available hair care products, but what is PH? PH refers to how neutral, acidic, or alkaline a substance or environment is. The PH number of a substance or environment indicates whether it is neutral, acidic, or alkaline. The PH number can range from between 1 and 14; a PH of around 7 indicates something which is a neutral pH, a PH of 0-7 indicates something which has an acidic pH, and a PH of 7-14 indicates something an alkaline ph.
Our scalps ph and hair PH is naturally acidic, which is beneficial as germs and bacteria cannot live in acidic environments; therefore, maintaining our natural PH keeps our hair clean and healthy, which is why it is so essential to protect your hair and your scalps' natural PH level.
Healthy hair requires a PH of around 3-5, but when hair is exposed to a product whose PH is too alkaline, it can cause some damage. Mostly doing so can result in too much friction between the strands of your hair which will lead to breakage, as well as dry and frizzy hair. This occurs as shampoo, which is too alkaline, increases the electrical charges within your hair. Not only this, but a shampoo that is too alkaline will also do some damage as it will break down the keratin in your hair which is extremely important for healthy hair, as it creates a vital barrier for your hair to protect it against breakage and heat.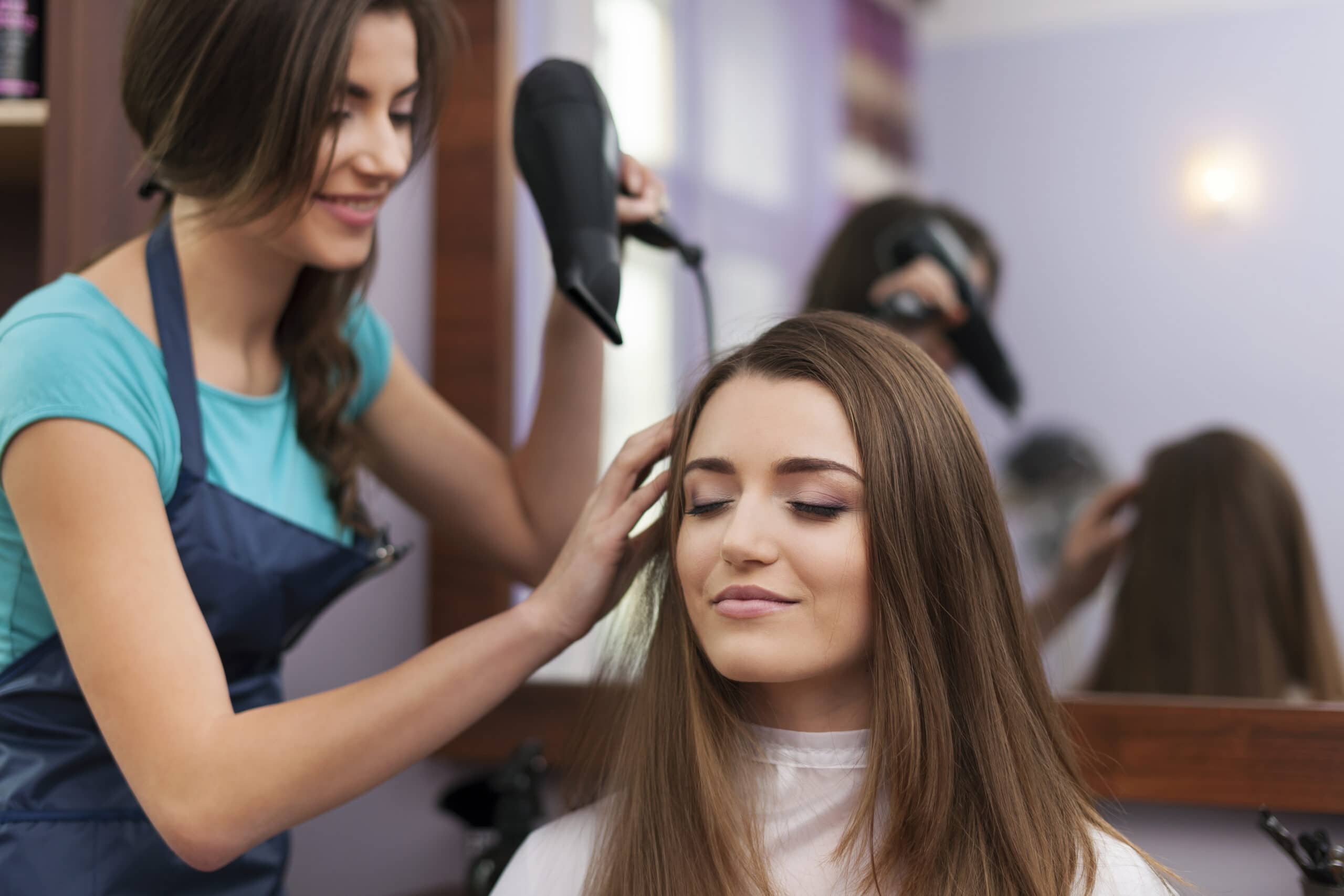 The long-term effects of using an alkaline shampoo that damages your hair's natural keratin are that your hair will lose its shape, its curl (for those with naturally curly hair), and breakage. Not only this but if you dye your hair using the wrong PH shampoo will also open up the cuticles, which hold your hair's color and cause it to fade much faster, leading to more frequent dying and damaged hair.
When you do find the correct PH-balanced shampoo for your hair (which I will ensure you do), you will definitely reap the rewards! When you use a PH balanced shampoo, your hair will retain its moisture, be less frizzy and static, and you will have less oil residue left on your scalp after washing, which will give you healthy, shiny, and clean hair!
How do I find the PH of my own Shampoo?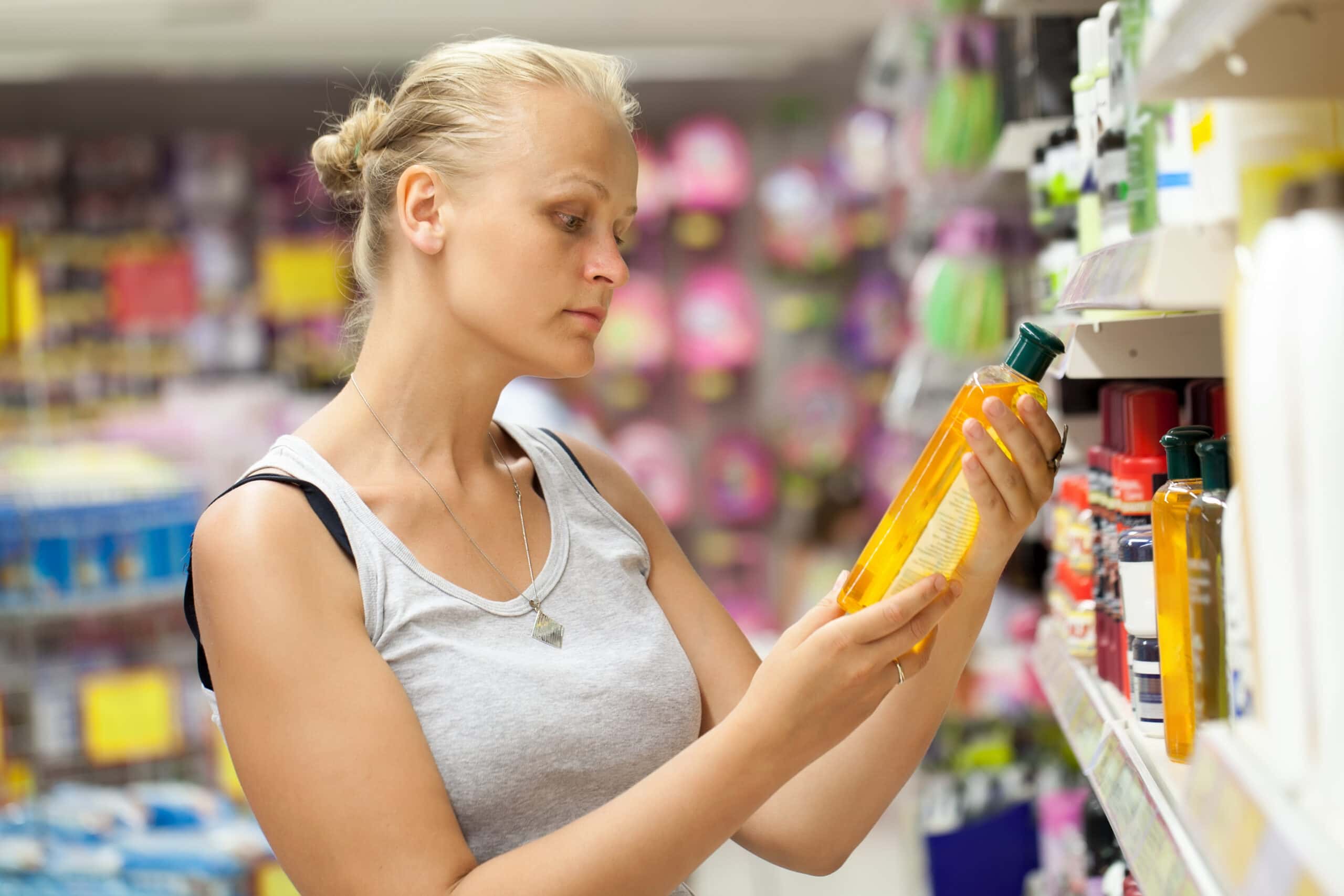 In most cases, the PH of your shampoo can be found online using pre-existing databases or on the companies site, but if you find yourself struggling to locate this information, there is no need to fear! You may already have an ideal shampoo that you love and want to continue using that suits your scalp condition and hair type. To test the PH of shampoo at home, you can easily purchase some litmus test strips very cheaply online. To test the PH using these, you simply coat the test strip in your shampoo and wait for the results on the strip! 
Ideally, your favorite shampoo would be the correct PH for your hair and your scalp, if however, this turns out to not be the case, there is no need to panic or stress as I am here to help point you in the right direction in order to select your new go-to shampoo!
What should I do if I have naturally curly hair to protect?
Protecting the PH of both your hair and scalp if you have curly hair is particularly important because anyone who has naturally curly hair already has hair cuticles that are partially open. This is due to their hair's texture and shape, which means the cuticles cannot lie flat and remain open. This means that the PH of both your hair and your scalp needs to be slightly acidic in order to protect both the hair's condition and its natural curling pattern, as well as reduce frizz which those of us with curly hair already know all too well.
Factors to consider when purchasing PH balanced shampoo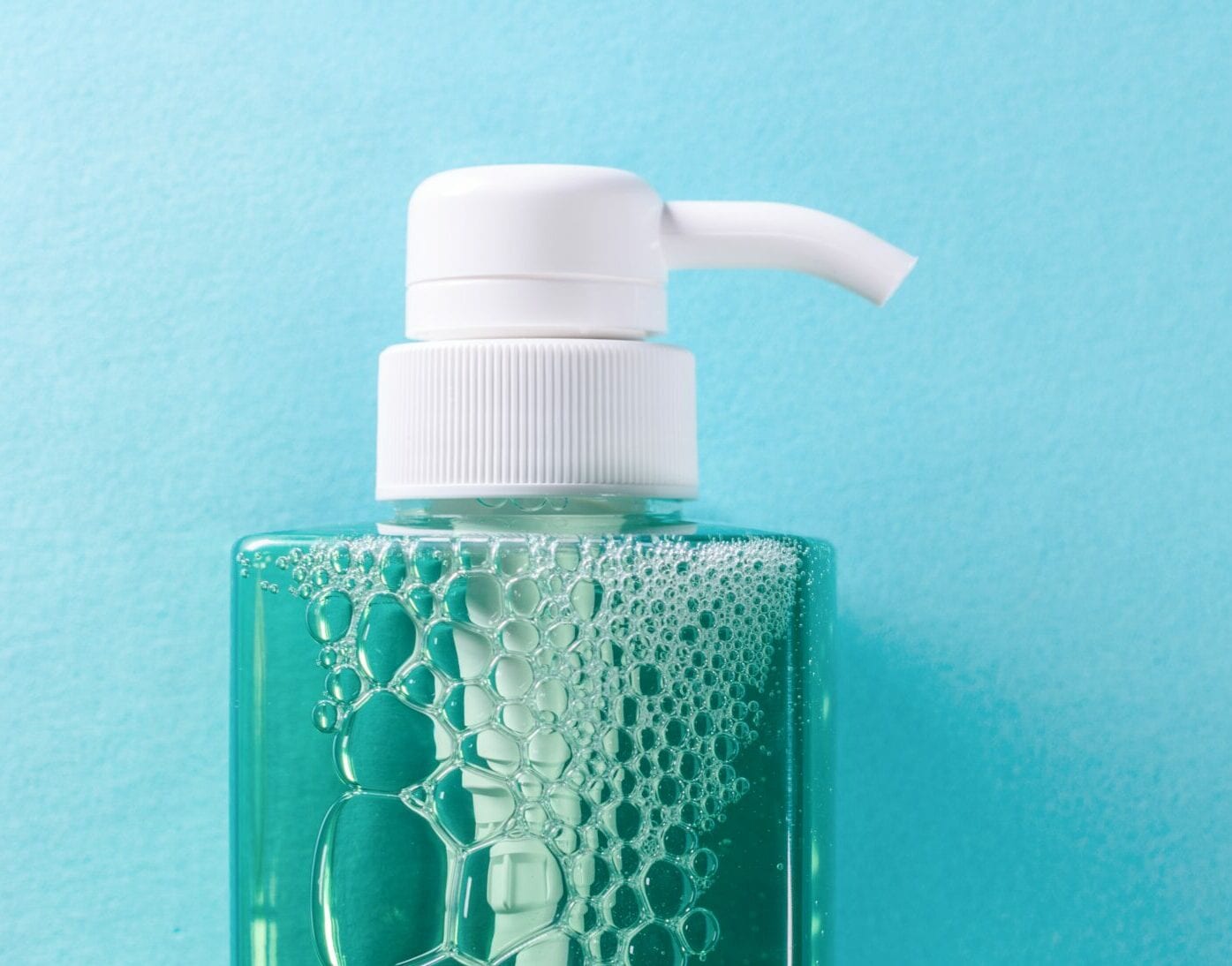 Some key features that I will consider when selecting and presenting the best PH balanced shampoo will include the product's price as some products can be expensive, although this does not need to be the case. I will also consider if the product is considered suitable for both dry and oily scalp as your hair will have different needs and may feel either brittle and thin or heavy and greasy as a result. Your scalp's sensitivity will also be considered as those who have or are prone to having dandruff need products that will prevent an itchy scalp and further agitation. I will also consider if the company and the packaging are ethical and responsible, including not using animal testing and ensuring sustainable packaging. We all also have preferred scents or scents we simply do not enjoy, which certainly should not be overlooked, so the variety of scents and natural ingredients will also be considered within this list.
The best PH Balanced Shampoos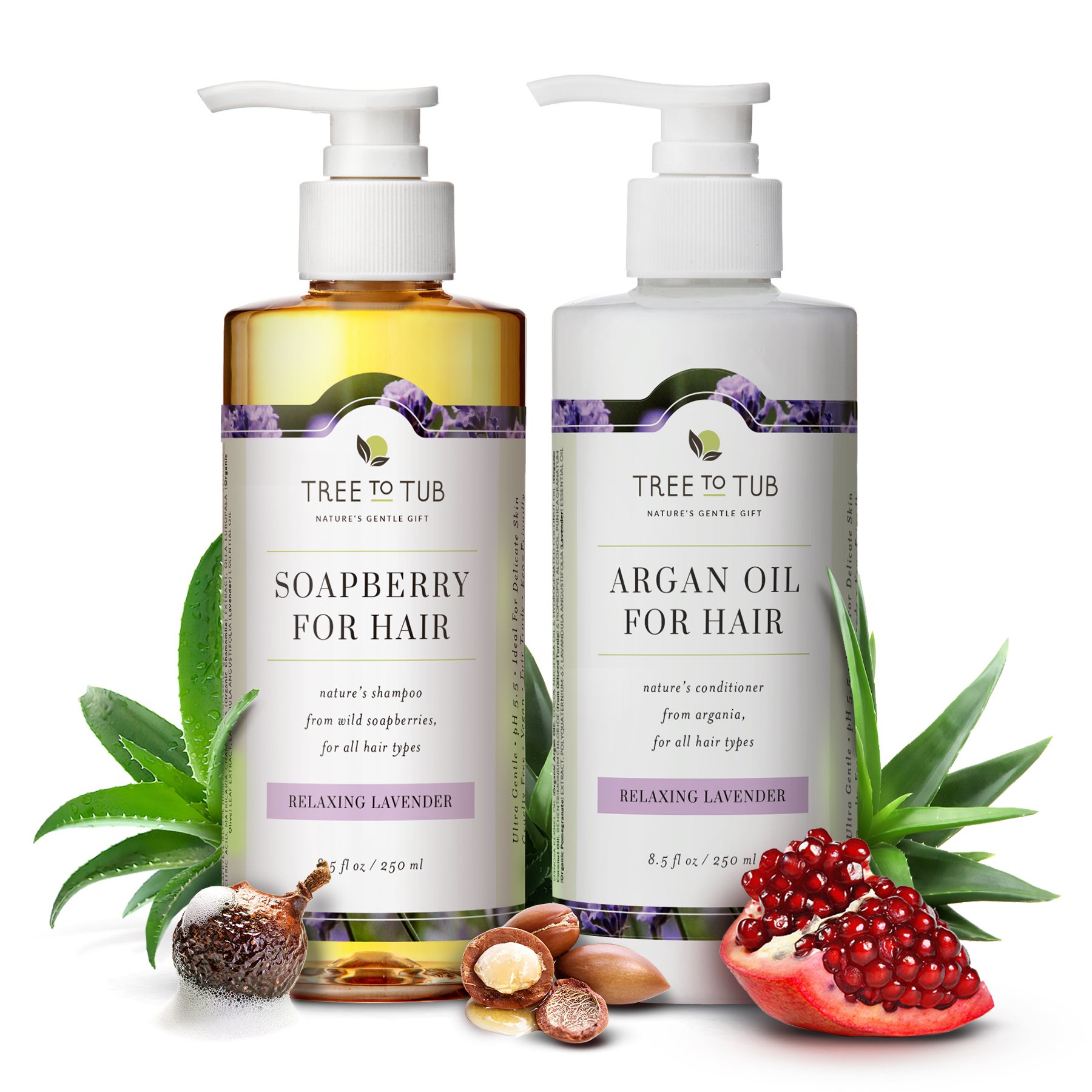 Pros
It has an acidic PH of 5.5 

It is suitable for colored hair and chemical treated hair

It is suitable for dry scalp and also an oily scalp

It contains organic argan oil, which can help to prevent dandruff while maintaining strong and shiny hair

It is hypoallergenic for those with allergies

It is free of harsh chemicals and fragrances

It is naturally antibacterial and will help to keep the scalp clean

It contains natural lavender oil, which is good for the hair but also relaxing

It is vegan and cruelty-free

It comes with a 30-day satisfaction guarantee
Cons
It is, however, relatively pricey if you compare this to store-bought shampoo, but not too pricey in relation to quality hair care products for those with sensitive skin and scalp.

It only has a lavender scent for those who are not fans of lavender.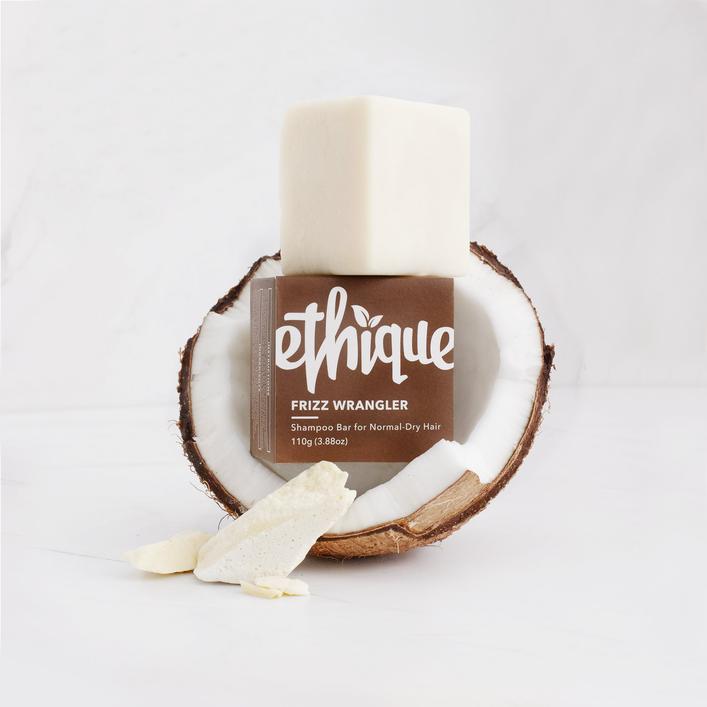 Pros
100% soap-free

Ph balanced

It is suitable for those with dry hair and sensitive scalp and those who are prone to dandruff.

Vegan 

It is suitable for those with curly hair.

It is very well priced and long-lasting (up to 3 bottles worth can be used with the equivalent of one bar of this)

It comes with recyclable packaging and is also compostable.

It comes in 8 different scents.
Cons
Shampoo bars can be time-consuming to use due to the time to get the product to lather and distribute through your hair

It does, unfortunately, contain some sulfates and so is not suitable for those with hair extensions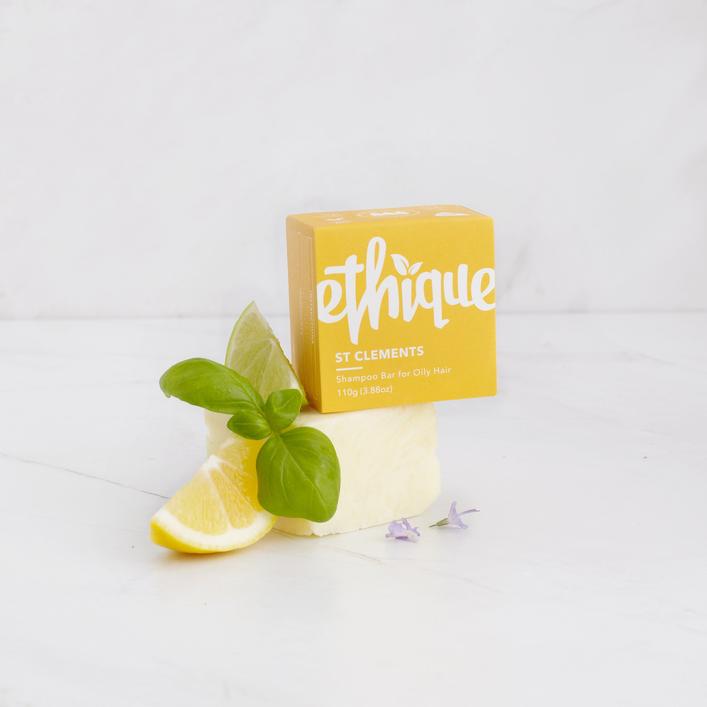 Pros
It is both Sulfate-free and Silicone-free

It is Vegan

It is very well priced and long-lasting (up to 3 bottles worth can be used with the equivalent of one bar of this)

It does not contain any foaming agents that often create excess oil on the scalp

It contains orange oil to help clean the scalp without causing scalp irritation

100% Soap-free and Ph balances

It is suitable for color-treated hair

It removes excess oil without removing natural oils

It is well priced

It is not tested on animals and eco friendly
Cons
It has a strong citrus scent for those who are not a fan of lemon, lime, or orange.

It can be time-consuming to use as it is in bar form.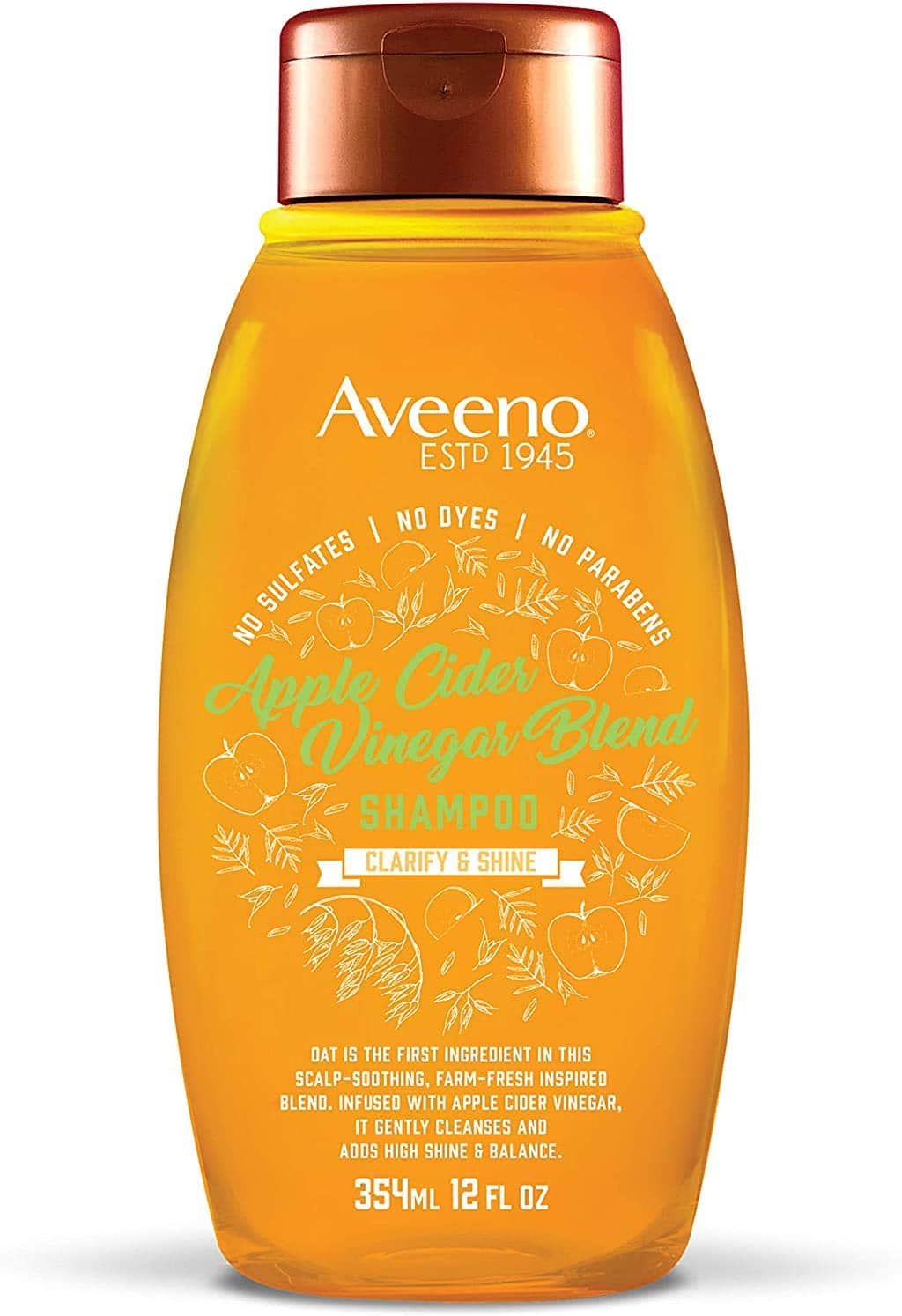 Pros
Products are suitable for babies and children.

Suitable for sensitive skin

Sulfate-free

Suitable for naturally curly hair

Oat and apple cider vinegar helps clear any build up on the scalp, which is common for those with curly hair as they often require a larger range of products to use

PH balanced

Softens and provides a shine and bounce to your hair

Oat soothes the scalp for those with sensitive skin.

Extremely well priced
Cons
No range of scents

Packaging not environmentally friendly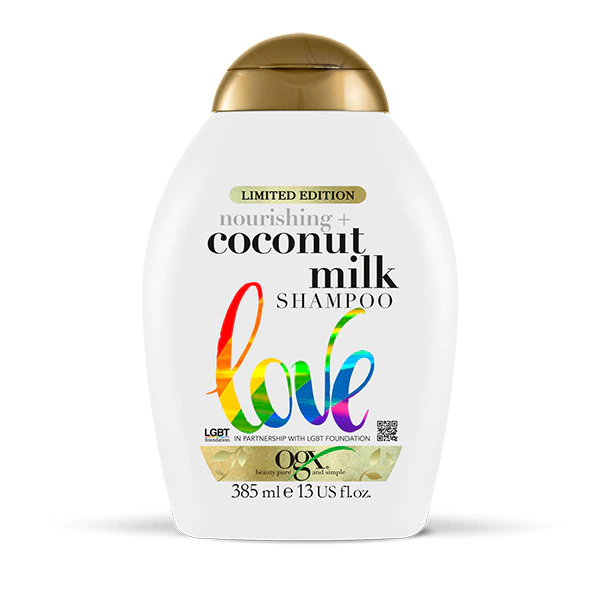 Pros
Very affordable

Easily found as stocked in most retailers

It contains coconut milk for dry hair

Strengthens hair 

PH balanced

Do not test on animals
Cons
Not vegan

Unsuitable for those with dairy allergies as it contains egg whites

Not environmentally friendly packaging
If you haven't found the information you needed from this article, I will now summarise some of the key takeaways for your ease.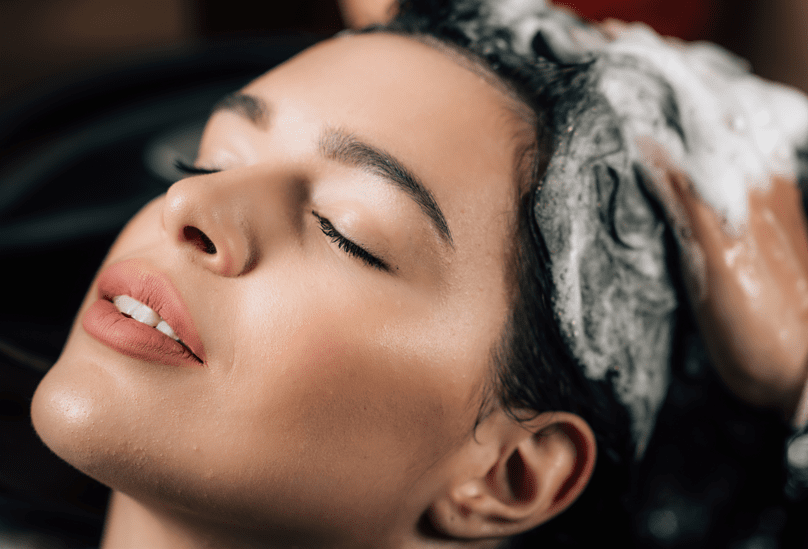 Frequently Asked Questions
Question: Why is PH balanced shampoo important?
Answer: Having the wrong PH for your hair/scalp can cause some serious damage, including dry, frizzy hair, as well as breakage and loss of definition in curly hair.
Question: How do I find out the PH of my shampoo?
Answer: Most websites will list a shampoo as "PH balanced" if you are still unsure, there are some expansive online databases that should hold this information for you already. If you want to test the PH balance of your own products at home, you can purchase litmus tests cheaply online and coat these in the product, and await your result.
Question: What shampoo should I get if I have extensions?
Answer: Hair extensions do shopping for a new product a little more extensive as you cannot use a product with sulfate as this breaks the bonds used for your extensions and can also strip the hair, which does not produce its own natural oils.
Question: How often should I wash my hair?
Answer: Daily washing is no longer recommended and often can do more harm than good as it strips your hair of its natural oils and exposes it to breakage; not only this but following this is often heat exposure such as hairdryer or hair straightening tools. Instead, you should aim to wash your hair twice a week every 3-4 days, depending on the condition of your hair, as activities such as exercise and extensive time outside can expose your hair to dirt and oil.
Question: What is PH?
Answer: PH is a scientific measurement that indicates how acidic, alkaline, or neutral an environment or product is. It is indicated on a scale of 0-14. 0-7 on the scale indicates something which is acidic. A PH of 7 indicates that something is neutral, while a PH of 7-14 indicates that something is alkaline. Our haircare products, including shampoo, have a PH level, although it is best to select a product marked as PH balanced as this is best for your scalp and your hair.
Key takeaways
If you are looking for an all-around go-to PH balanced shampoo, I recommend you try OGX Nourishing+ Coconut Milk pH Balanced Shampoo. However, if you have oily hair, go for St. Clements Shampoo For Oily Hair or dry hair. You could always try Ethique Eco-Friendly Frizz Wrangler Shampoo Bar as well.
I really hope this helps you on your healthy hair care journey!
For more interesting readings Check out: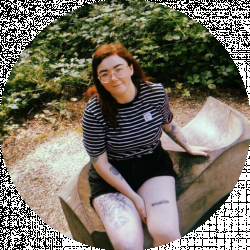 Latest posts by Ella Walsh
(see all)