Some people search for the best biodegradable shampoo just because they want to protect the environment even when they're washing their hair at home. Others want to use this type of shampoo when they're engaging in outdoor activities such as backpacking and camping. Either way, natural and zero-waste shampoos are great to use both at home and outdoors.
Moreover, natural shampoo is also safe for your hair and mild on your scalp. It's kind of difficult to find an effective eco-friendly shampoo manufactured by an ethical company, but it's not impossible. These shampoos are often made from natural and eco-friendly ingredients. Most of them are marketed in paper packaging and in the form of a soap bar.
Biodegradable products are eventually broken down by the environment but even these items can take many years to be naturally absorbed by the earth. Without further ado, let's find out the best biodegradable shampoo options available out there.
How I Chose These Biodegradable Shampoos
When choosing these shampoos, I wanted to make sure that they were all around environmentally friendly, so I took into account a few other things other than them being biodegradable. Below are the criteria I used to choose each option.
Effectiveness
Just because your shampoo is biodegradable does not mean that it will be less effective. If anything, it should make your scalp and hair feel healthier over time because you're not loading it up with artificial chemicals and unnatural ingredients. However, it may be tough to find a biodegradable shampoo that lathers and moisturizers like others. Each one of these shampoos has the same lather and moisture as a standard shampoo.
Sustainable Packaging
If you are already choosing a shampoo that can go back into the earth safely, might as well do the same with its packaging. Most of the packaging that these shampoos come in is either compostable or a material that can be made with simple resources, such as glass, metal, or paper. The ones that come in a plastic bottle are either made from recycled plastic or a type of plastic that is easily recyclable. 
Vegan 
If you must know anything about sustainability, it is that you can not have an eco friendly shampoo without it being vegan. The animal industry is one of the top contributors to global warming and the destruction of the environment. Each one of these shampoos is vegan and most likely also cruelty-free.
User Reviews
The last thing that I took into consideration when choosing these biodegradable shampoos is the reviews behind them. Everyone has a different experience with each and every shampoo, so it helps to see a wide range of perspectives. 
The Best Biodegradable Shampoo Options On the Market
Below, I have listed and detailed some of the best shampoos that are safe for both their users and the environment. I have chosen these products based on their effectiveness and user reviews.
Solid Shampoo Bar by Ethique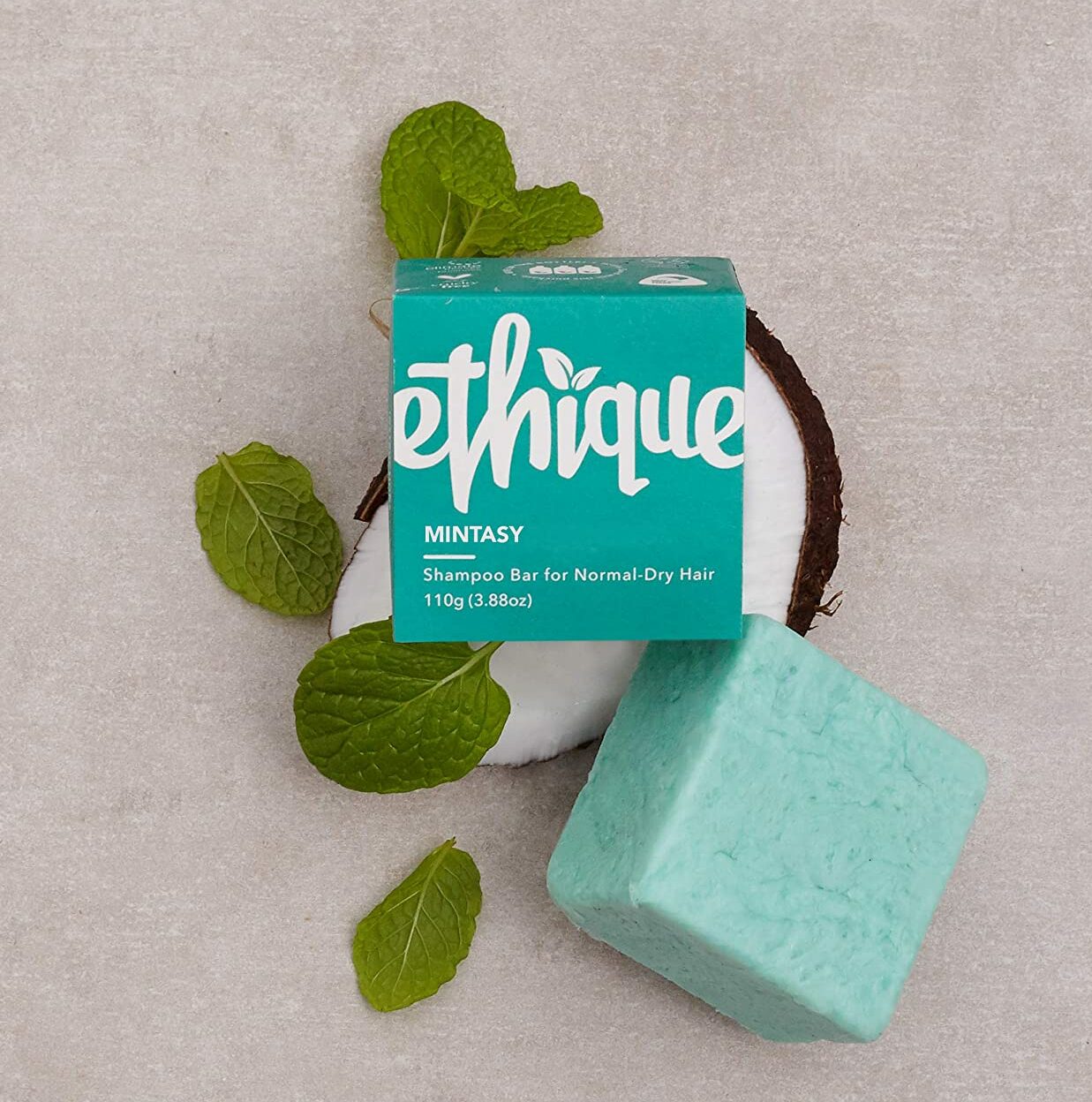 This Ethique eco-friendly shampoo has more than 6,000 fans on Amazon. It doesn't contain plastic and the packaging is compostable. The bar is free of paraben. The Ethique biodegradable shampoo is a vegan-friendly alternative that doesn't contain palm oil. I'm talking about a concentrated formula that equals no less than three liquid shampoo bottles.
This cruelty-free biodegradable shampoo is non-toxic and, according to the manufacturer, all its ingredients are ethically sourced. Besides shampoo, Ethique also sells environmentally-friendly hair conditioners. These products are waste-free and the company's product range is impressive. You can even personalize your desired shampoo based on your type of hair.
Pros
It lasts much longer than your regular liquid bottled shampoo;
The brand has positioned itself as a carbon-neutral one;
This shampoo doesn't contain palm oil or plastic;
It's a vegan product.
Cons
Some might consider this a tad more expensive than standard shampoos;
You will need a soap saver that allows this shampoo to dry well enough between washes to avoid its disintegration;
It contains sulfates which, in some cases, might make your hair look and feel dry.
Plaine Refillable Shampoo

This refillable shampoo made by Plaine is another vegan, ethically sourced, cruelty-free, and non-toxic shampoo. The thoughtful packaging makes this hair product a zero-waste one. This earth-friendly shampoo works well, especially when you pair it with the biodegradable Plaine hair conditioner.
These items are color safe so you can use them regardless if you still have your natural hair color or not. There are three available varieties that you can choose from: the unscented option, rosemary mint vanilla, and citrus lavender. The Plaine Products Company was created and is owned by two sisters whose main focus is to market simple products that don't contain chemicals.
Pros
Being a refillable shampoo makes this product an eco-friendly alternative since you will not be throwing around 16 empty shampoo plastic bottles per year;
It works well on any hair type and it's good for all types of skin, including sensitive ones;
You only have to buy the pumps once, in the beginning. Then, you can keep and reuse them and only order a new bag of shampoo;
This eco-friendly and biodegradable shampoo doesn't contain any GMO ingredients.
Cons
It's a bit on the pricey side;
One user said that she didn't like the texture of this shampoo once she leathered it up on her hair;
Another user complained about mild issues regarding her scalp, saying that it felt itchy after she washed her hair with this shampoo a couple of times.
Etee Shampoo Bar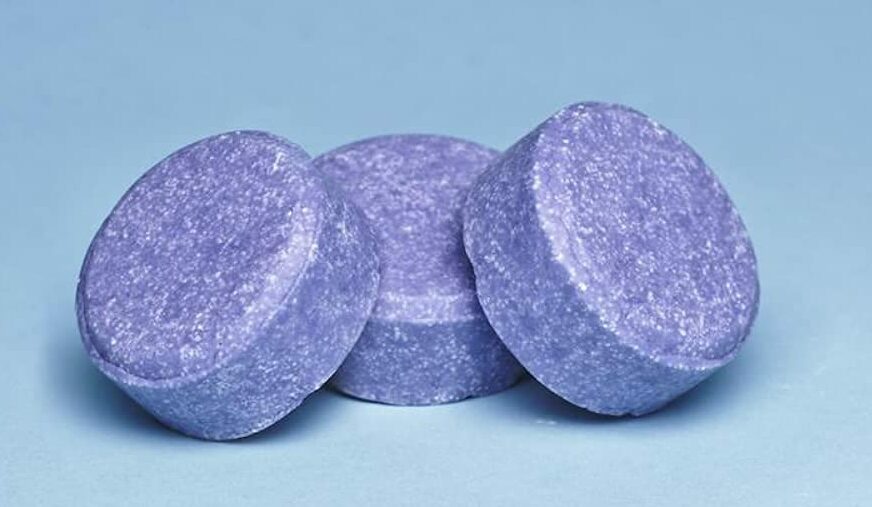 Etee is a solid and plastic-free shampoo that provides you with great lathering. Both their shampoos and conditioners are vegan. However, the company uses palm oil in certain products that they're marketing. On the other hand, they said they're already searching for more sustainable replacements.
The manufacturer offers comprehensive packaging, despite the fact that, at first, they were selling the shampoo in reusable beeswax wraps. All Etee products are created in a factory located in Canada that uses renewable energy as its main functioning power. Moreover, the company supports several charities such as the Mask Match, Mississauga Food Bank, and Hue Man Race.
Pros
In terms of packaging, this product won't create any waste since it doesn't come in a bottle;
It will last a long time. So, even if it seems expensive when you buy it, this solid shampoo is more affordable in the long run;
These types of shampoo are excellent choices for when you're traveling since they don't leak;
It is formulated with safe and natural ingredients.
Cons
A few users say that this solid shampoo isn't the ideal choice if you want perfect moisture;
If you rub the bar against your hair, your locks could become frizzy and tangled;
Being created with natural ingredients, this shampoo bar expires quicker;
You will need to create a proper storage space for a solid shampoo.
Conscious Skincare Shampoo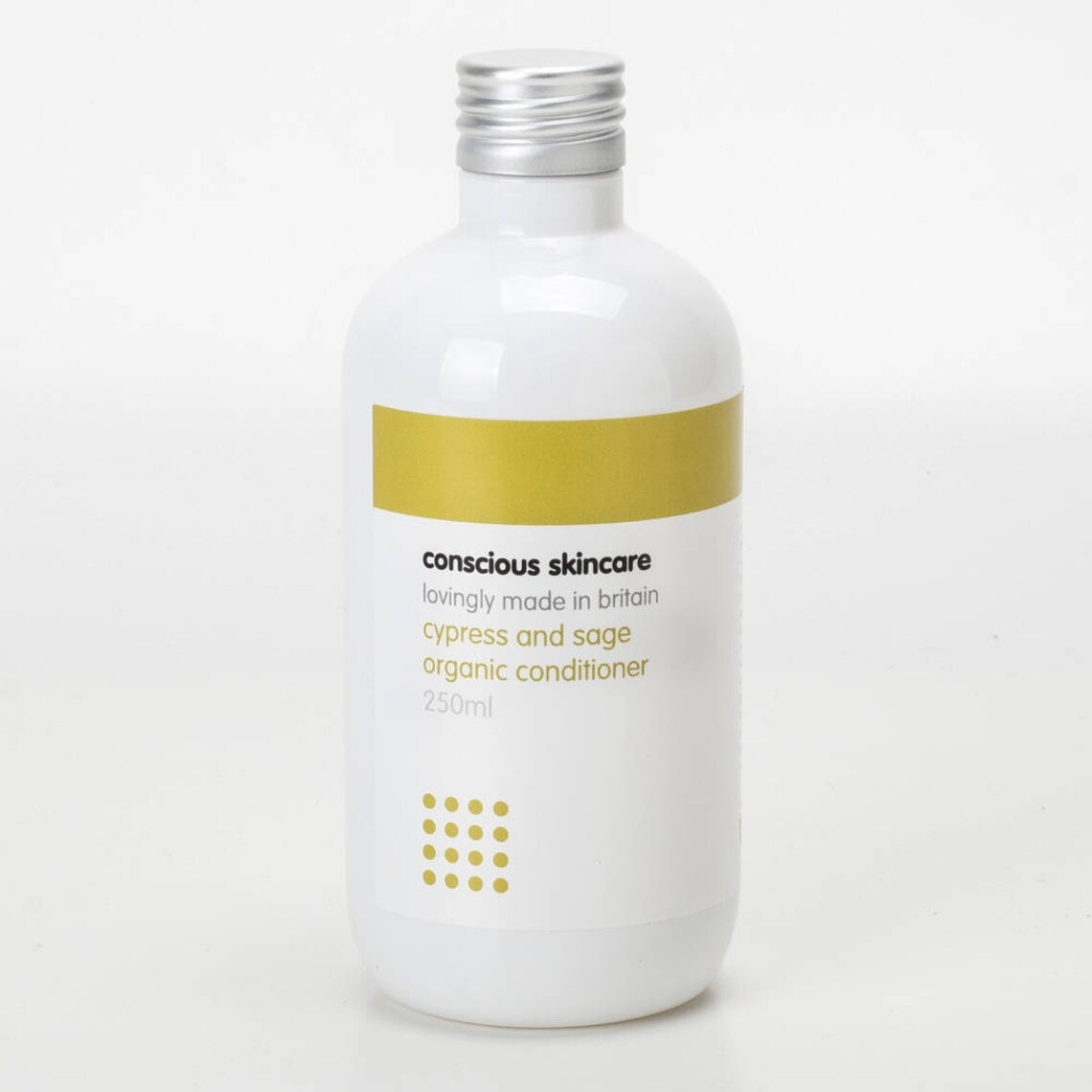 The Conscious Skincare biodegradable shampoo is palm-oil-free and comes in zero-waste packaging. Almost the entire range of Conscious Skincare products is vegan. I personally love their line of products called Grapefruit and Lemon since it contains honey. Most of the items they sell are organic certified. This ethical shampoo has received numerous positive reviews from its users.
All the things that are used in the manufacturing process as well as the bottles and packaging are recyclable. It is an award-winning shampoo that's worth checking out. All these amazing skin and hair care products made by Conscious skincare, including shampoo, are made in the UK.
Pros
It's a vegan and eco-friendly shampoo;
It contains plenty of great ingredients like prebiotics, essential oils, and vitamin B5;
This hair product will leave your locks squeaky clean;
Compared to other biodegradable shampoos, this one is more affordable;
Many users praise the exceptional customer service that the company has.
Cons
If your hair is colored, this shampoo might tangle it, especially if you have thin hair;
It costs more than a regular shampoo.
Ecostore Liquid Shampoo

The Ecostore liquid shampoo contains only plant-based ingredients. The company has done everything in its power to ensure that all its ingredients, including palm oil, are sustainable and ethically harvested. Both their shampoo and hair conditioner are vegan products. Still, the brand also markets some non-vegan items as well.
There are several different choices that you can opt from based on the needs of your hair. Most users say this shampoo is effective and mild on their scalp. The headquarters are located in New Zealand and the brand has won several awards given in this specific industry. This business was launched in an eco-village, back in 1993.
Pros
All Ecostore products, including the company's liquid shampoo, are cruelty-free products;
Besides their sustainable shampoo, they also market numerous other products for skincare, body care, and dish soap that's kosher-certified;
It's a great shampoo that will improve the way your hair looks and it doesn't contain chemicals;
Their customer support is great and the company is always trying to improve and innovate its products and services.
Cons
I couldn't find any negative reviews.
ODYLIQUE Vegan Shampoo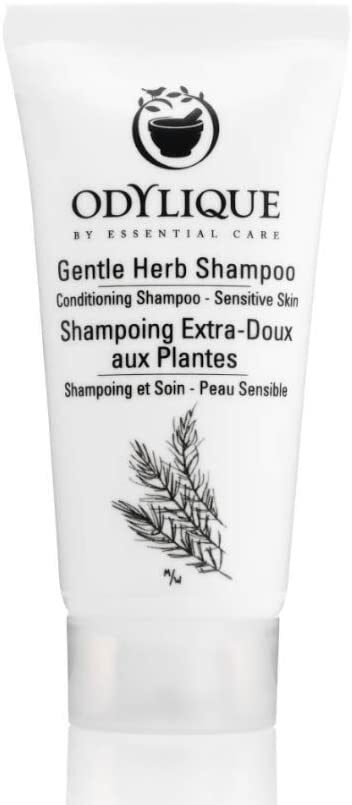 This brand makes only vegetarian products. Moreover, many of their items are vegan, including the company's hair care line. There are two popular Odylique shampoos that you should consider trying: Tea Tree Herb and Gentle Herb alternatives. Both of them are created with numerous organic ingredients. Due to the conditioning power of the ingredients, you can wash your hair with these shampoos without using a conditioner.
Odylique is a brand based in the UK and is part of the Essential Care Company. They market a wide range of haircare, skincare, and makeup products. All the ingredients used to manufacture these products come from ethical sources. Essential Care supports several charities such as St. Nicholas' Hospice, the Woodland Trust, and more.
Pros
This sustainable shampoo is formulated without palm oil;
These are cruelty-free and vegan hair care products;
They are sold in recycled bottles;
The company and the brand are PETA-certified.
Cons
One reviewer said that this shampoo made her hair dry;
If you already suffer from a skin-related condition, you may want to talk to your physician before applying the shampoo.
Acure Ethical Shampoo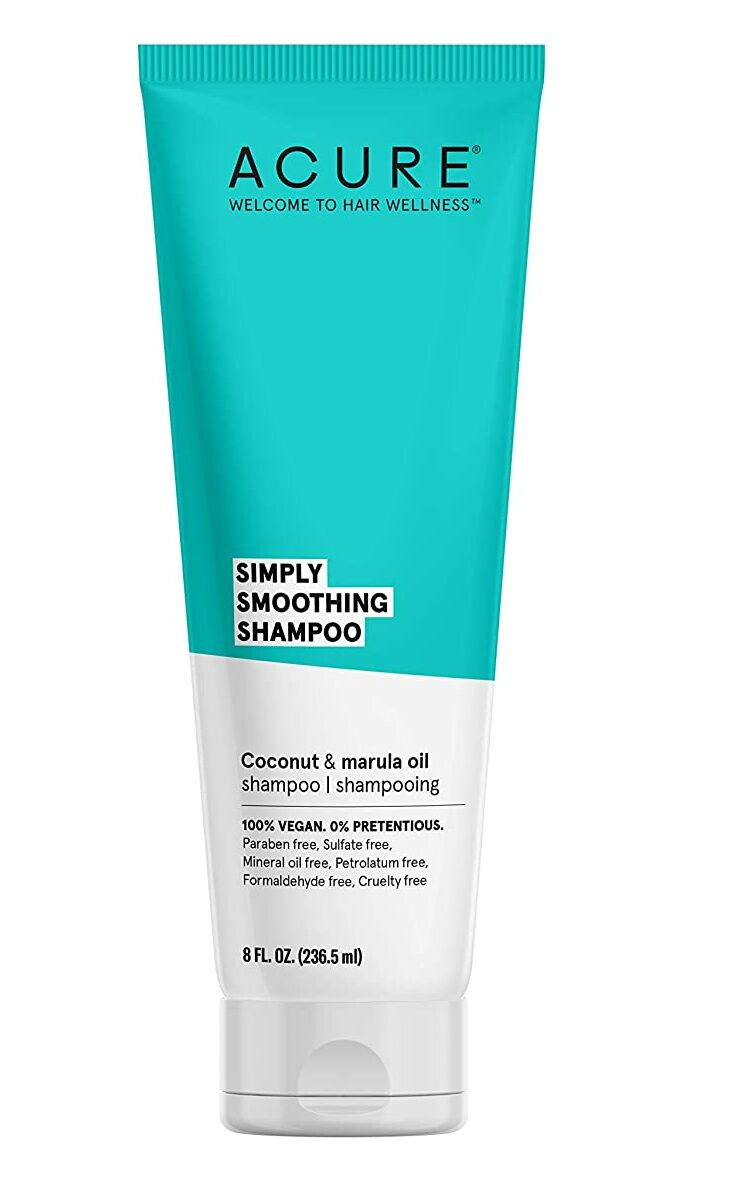 The Acure Ethical Shampoo is non-toxic and formulated with safe ingredients that are sourced from controlled locations. This cruelty-free and organic haircare product doesn't contain palm oil and it is a vegan-friendly option. The company markets numerous types of haircare items, each with its own clear purpose: ultra-hydration, clarifying, smoothing, dry shampoo, volumizing, etc.
The company headquarter is located in the US. In fact, the whole business is family-owned and specializes in organic products for hair care, skincare, and body washes. Acure products contain numerous ingredients that are organic-certified by the USDA. Their suppliers seem to manage fair trades. Acure is also known to support charities whenever possible.
Pros
This shampoo is friendly to the environment and it comes in many various formulas, each with its own focus that's based on your hair's needs;
Acure sustainable shampoo is very affordable and also effective;
You can even opt for the all-in-one bathing solution – the company's shampoo bar that contains both coconut and argan and it is entirely vega.
Cons
It may not be the ideal choice if you have very sensitive skin because it can lead to the appearance of breakouts or rashes.
Green People Shampoo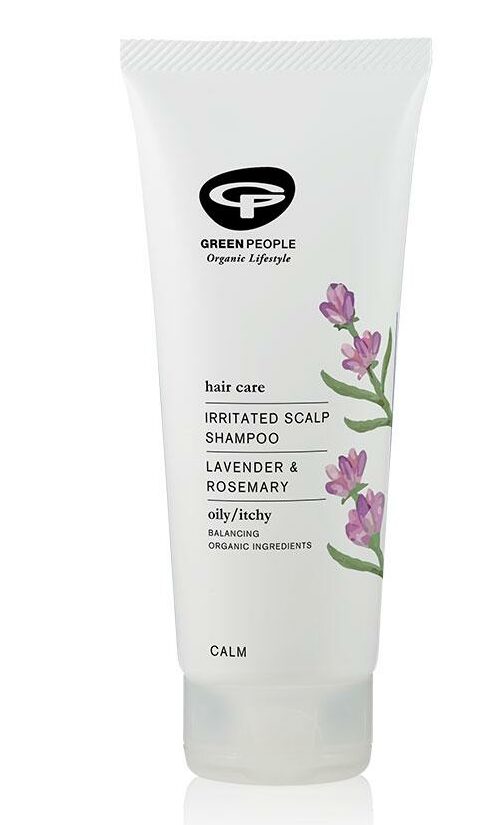 The Green People Shampoo is vegan and organic. It is always best to purchase it together with the Green People conditioner, for optimal results. The entire product range sold by this company is free of SLS and mostly organic. I personally like their Quinoa and Artichoke shampoo because it's infused with amazing ingredients like marshmallow and yucca.
Both the shampoo and the conditioner will deeply moisturize your locks and help you detangle your knotty hair. Green People is an ethical business that manufactures chemical-free and organic beauty products like skincare, makeup, and hair care options. These products are all PETA-certified. I also like the fact that the company supports various charities among which there are marine conservation organizations and children's hospices.
Pros
This shampoo is free of silicone and it's also organic;
It acts gently on the sensitive scalp;
Green People shampoos moisturize your hair;
You can even opt for the scent-free version of this hair care product.
Cons
I could not find any negative reviews online. However, I have tried to contact the company to achieve confirmation of all the things they say their products do but, until now, they haven't replied.
Best Biodegradable Shampoo Options – Frequently Asked Questions
Question: What Makes Shampoo Biodegradable?
Answer: A shampoo is seen as biodegradable and eco-friendly if it doesn't contain chemicals such as sulfates, silicone, phosphates, and many other potentially harmful compounds that could damage the environment.
Question: Does Ethically-Sourced Shampoo Work for Your Dry Scalp and Oily Hair?
Answer: Depending on the weather and your sensitivities, you can experience both these issues. For instance, during winter, people's hair tends to get dried, whereas, during summer, it becomes oily, especially if you're engaging in regular workout sessions. On the bright side, you should know that you don't have to purchase hair care products made by businesses that aren't aligned with your personal values.

The best vegan shampoos are made with non-toxic and safe ingredients but they still do their job well in terms of detangling and smoothing your hair.
Question: What Should a Biodegradable Shampoo Contain to Tame Frizzy Hair?
Answer: There are several ingredients you should look for when purchasing sustainable shampoo. The following ingredients can fix damaged hair ends, tame frizzy locks, and revive your hair:
Olive oil;
Coconut oil;
Macadamia oil;
Argon oil'
Jojoba oil;
Aloe Vera; etc.
Best Biodegradable Shampoo Options – Conclusion
If you want to preserve the environment or, at least, not contribute to its pollution, you should definitely opt for eco-friendly products, including sustainable and biodegradable shampoos. Any of the options mentioned above are good enough for you to consider. My personal favorites are the Ecostore Liquid Shampoo, due to its plant-based formulation, and the Green People shampoo, due to its non-toxic yet effective formula.
This article was updated on 08/08/2022 by the Hair Kempt editorial team. Our goal at Hair Kempt is to provide the most up-to-date relevant hair information, ideas, and inspiration. We updated some of our selection criteria to give you better hair care information.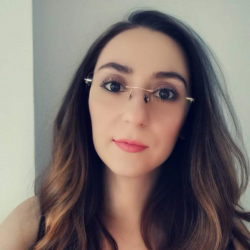 Latest posts by Alexandra Gavrilescu, Home Hair Product Tester
(see all)