You probably know by now that I've tried both Redken All Soft and Redken Extreme. If not, go ahead and read my two reviews. This time, I wanted to do a comparative review since so many people have asked me which one they should use.
They serve unique purposes, having more differences than similarities. But they're effective if your hair is damaged, brittle, or dry. I love the Redken brand due to its many high-quality products. And I'm sure many of you love it too. Still, I have my fair share of disappointing points regarding these shampoos, but you'll find all of them below.
Main Differences between Redken All Soft and Redken Extreme
Redken All Soft is ideal for dry and brittle hair, whereas Extreme works amazingly on repairing damaged hair;
Extreme's main ingredient is a fortifying protein complex, whereas All Soft is formulated with argan oil;
Redken All Soft adds shine and boosts moisture, whereas Extreme boosts volume and prevents hair breakage;
Extreme shampoo suits all hair types, whereas All Soft works well on regular or medium hair types.
Key Takeaways
Both shampoos worked fine, and I was pretty pleased with how they cleansed my hair;
All Soft made my locks smooth and easy to detangle;
Redken Extreme gave me a bit of boosted volume, but it also tangled my locks;
They both smell decent, but I prefer the smell of the Extreme shampoo since it's fresher and not so overwhelming.
Redken All Soft vs. Extreme – Features at a Glance
I'm a sucker when it comes to effective haircare products. I feel that way, especially regarding those shampoos, mousses, conditioners, and sprays that help me achieve my desired level of hair volume. One of the shampoos I'm talking about today gave me more volume than the other. But I'll reveal that later on.
For now, let's see how their bottles, sizes, and textures were.
Packaging and Size
The two bottles are identical. The only differences are the color of the container and the details featured on it since each shampoo targets different issues.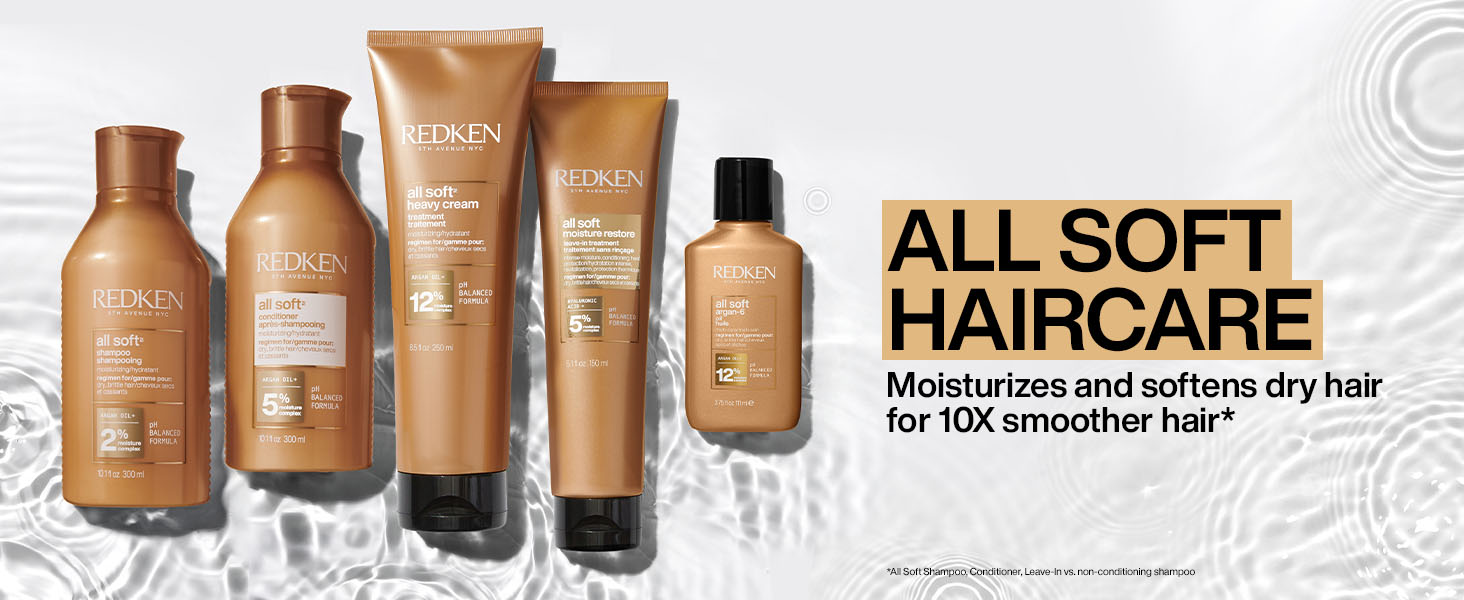 The bottle is easy to use. It was simple for me to squeeze the shampoo out of its container. I prefer it to be thinner and taller, but it works fine the way it is. The bottle's design is sleek, a mix of modern and classic styles. The bottle is made of plastic and has a yellow-golden color.
I bought the smaller bottle of 300 ml. So, you can't remove the cap all the way. It only opens on one side but remains attached to the bottle. The same goes for Redken Extreme. That's because the two 300ml bottles have an identical design.
I appreciate how the details are mentioned on the front and back of the container. Redken All Soft is made for dry and brittle hair. It increases hair moisture and hydrates your locks. It says all that right there on the bottle.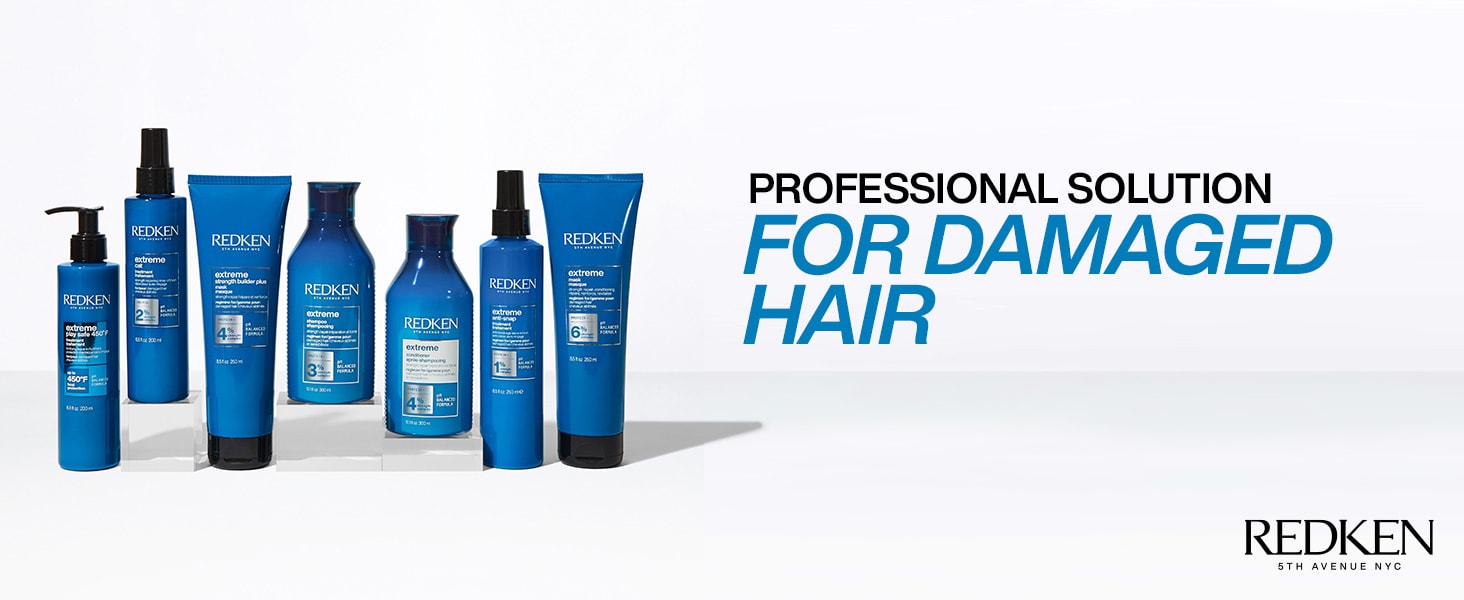 Same as with All Soft, the bottle was easy to use. I bet that's because there's still plenty of shampoo inside the container. Let's see how easily I will pour the shampoo out of the bottle when only a tiny amount is inside. The quality of its plastic bottle felt standard to me. It features a dark blue color.
Although these two Redken shampoos come in simple bottles, they look elegant and sleek. If you opt for the 500 ml containers, you'll receive a different bottle shape and size. The large version is more cylindrical and features a molecular sketch type of drawing. Redken Extreme is meant to repair damaged locks and strengthen your hair.
Texture and Smell
Both shampoos have pleasant textures and smell. They foam and leather well on my hair. I didn't have to use a lot of shampoo to create plenty of foam and feel that my locks were appropriately cleaned.
Redken All Soft
I'm not a fan of All Soft's smell. It's overpowering for my taste. This Redken shampoo smells too sweet and intense. It reminded me of the very strong Arabic perfumes. But, for others, the All Soft shampoo might smell perfect and comforting. It's a mix of almonds and honey. So, there's no wonder it's sweet.
All Soft has a richer texture. It's very cream-like. Hence, I only needed a small amount of this product to cover my hair with foam. I felt intrigued and confused. I couldn't choose one or the other since I love Extreme's perfume, but I like All Soft's texture more.
Redken Extreme
The Extreme shampoo has a white color and a milky texture. It's more watery compared to the All Soft alternative. By comparison, all Redken hair conditioners feature a thicker creamy texture.
I loved how this shampoo smelled on my hair while washing it. It's fresh and refreshing. It smells great, almost like an expensive product, without being too overwhelming. The perfume of this shampoo is of a subtle to medium strength. I could also sense a bit of sweetness in its scent.
Ingredients
Redken shampoos aren't vegan or cruelty-free. But they contain many benefic ingredients such as proteins and essential oils.
Redken All Soft Formula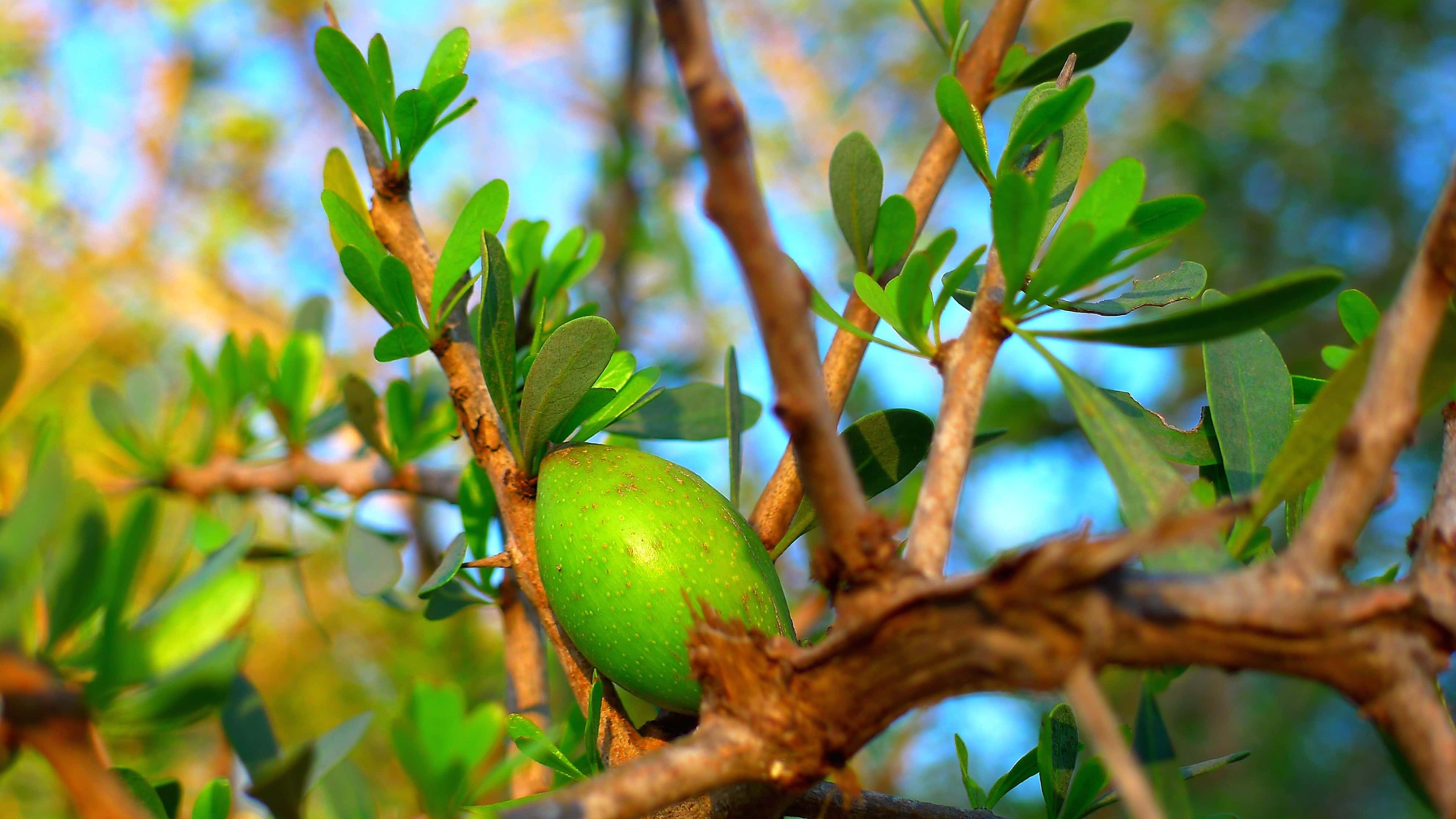 From how I felt my hair afterward, All Soft has a smoothing and more gentle formula than Extreme. This shampoo contains argan oil which is highly beneficial for your hair and scalp. But it also has unknown perfumes, solvents, and preservatives.
On the other hand, All Soft contains many skin-identical compounds such as sodium PCA, arginine, and other moisturizers. Here's a brief list of the product's ingredients:
Water;
Perfume;
Arginine;
Argan oil;
Sodium Laureth Sulfate – which is better than SLS due to its milder effect;
Coconut-derived substances;
A type of silicone, etc.
Redken Extreme Formula
I was happy to discover that this shampoo contains the RCT protein complex. This compound repairs your tresses from the roots to the hair ends. Here are some other substances included in Redken Extreme's formula:
Arginine – an ingredient that mimics our skin and scalp;
Salicylic acid – soothing but also anti-acne, with exfoliating properties;
Hydrolyzed soy projection – moisturizing agent;
Solvents;
Antibacterial ingredients;
Preservatives, etc.
There are over 30 ingredients listed on the bottle, and a few have a potentially damaging effect. Most of them are, however, beneficial. The three so-called harmful substances you should pay attention to are:
Benzyl benzoate – it's pretty safe for adults, but it might not be ok for kids and pets;
Artificial fragrances – I think that these ingredients might be irritating, mainly because the company hasn't disclosed them on the package; it wasn't my case, but I have a pretty normal/oily scalp;
Sodium Laureth Sulfate – despite being a gentle cleanser, this substance has stirred a lot of controversies. Some say it's safe, while others think it might irritate one's scalp.
Maybe it's because of the shampoo's formula, but my hair felt a bit dry and tangled after washing it with Redken Extreme.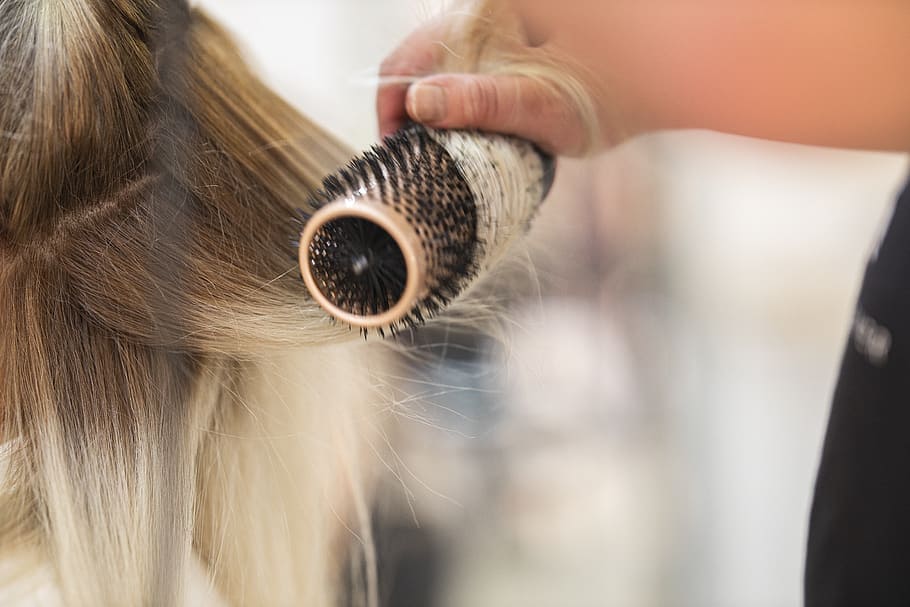 Redken All Soft is Ideal for
Dry or brittle locks;
Detangling and smoothing hair;
Replenishing and hydrating both scalp and tresses;
Healthier and shinier hair.
Redken Extreme is Excellent for
Very damaged hair;
Restoring and repairing softness and shine;
Strengthening your hair fibers;
Protecting against hair breakage and preventing further damage.
See also: Redken All Soft Review 
My Experience with These Two Redken Shampoos
I tried Redken Extreme first, and then, three days later, I washed my hair with Redken All Soft. Let's see how it went!
Before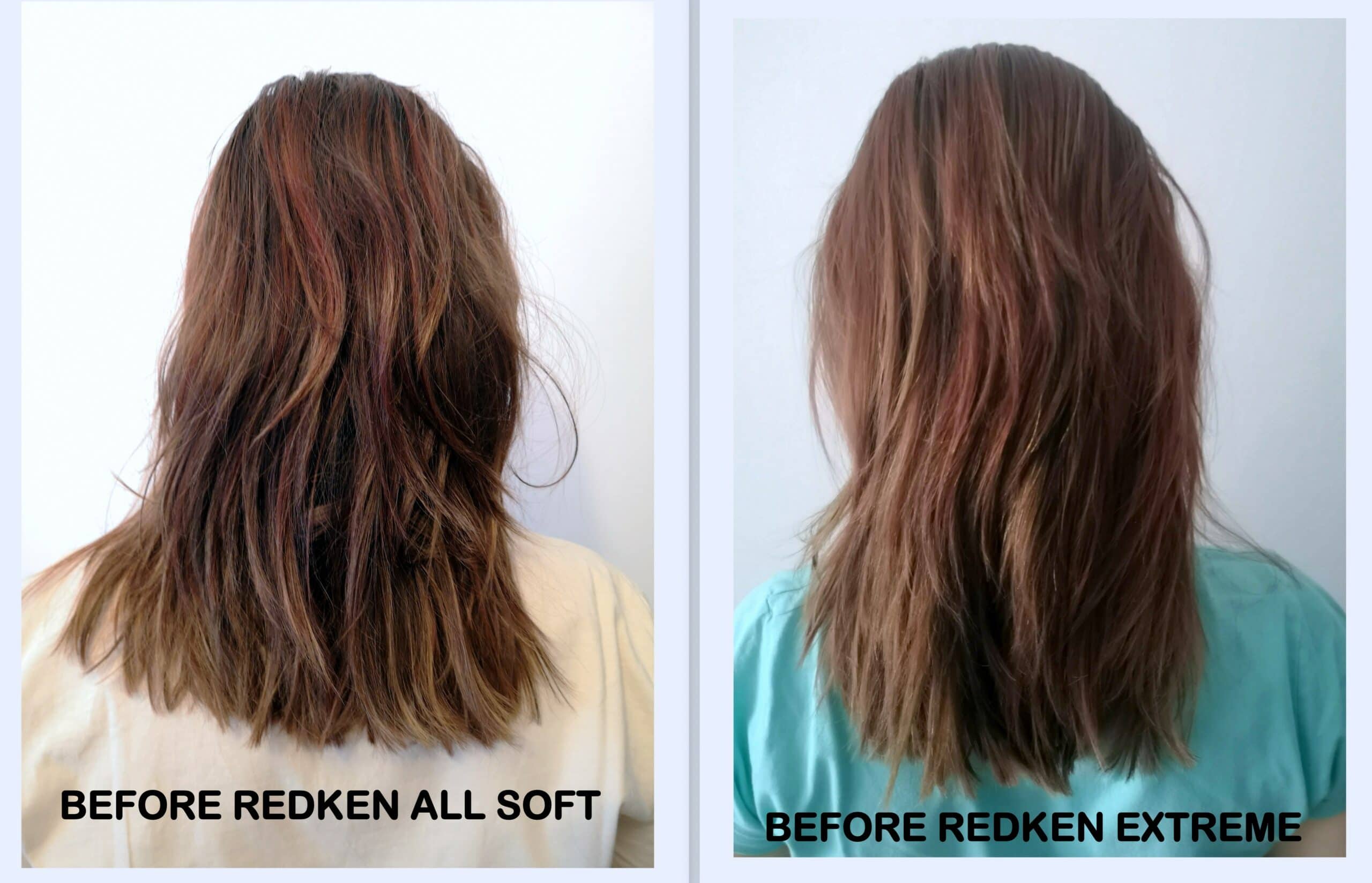 As you can see from the photos, my hair, before washing it, looks a bit meah! It lacks bounce, smoothness, and shine. It's also a bit greasy, although you can only see that a little since my locks are greasier in the front. I have fine hair, and it gets tangled easily. So, what I was looking for in these Redken shampoos were boosted volume, extra shine, silky locks that are easy to detangle, and a squeaky clean scalp.
Both shampoos felt nice when I opened the bottles and poured a bit on my palm. I could instantly see that All Soft was creamier than Extreme. Still, Extreme smells better than All Soft. Don't get me wrong! Both have pleasant fragrances, but in my book, beauty and hair products must have subtle and fresh scents. And, All Soft is a bit overwhelming.
I was happy with the fact that none of them felt sticky. I've used Redken shampoos before, including the Color Extend one, so I was already used to handling the bottle without fuss.
During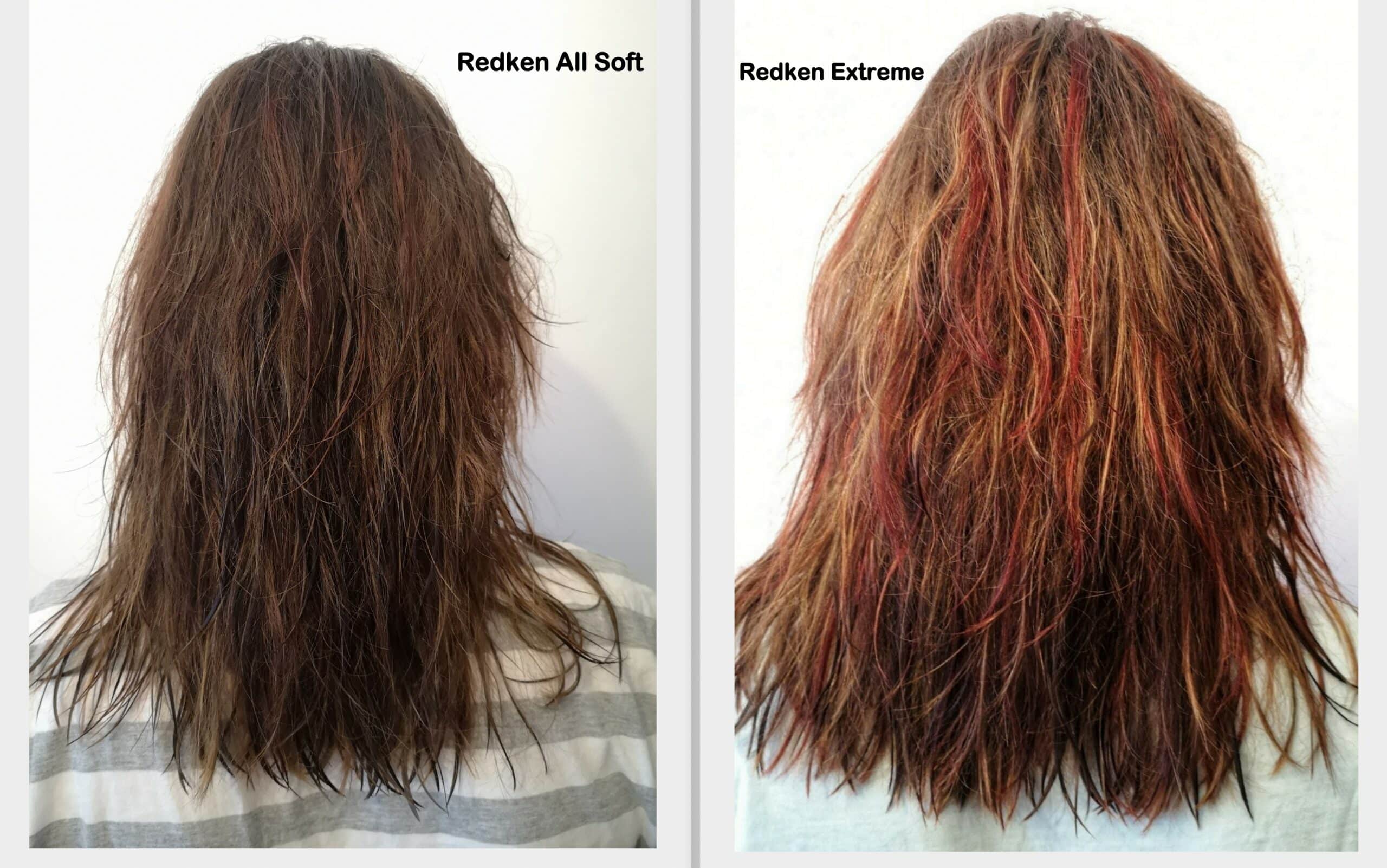 I loved All Soft more in terms of its leathering power and richer texture. Still, I liked Extreme better for its subtle fragrance. All Soft was excellent during washing. It detangled my hair, and my tresses felt much silkier and smooth. They appeared hydrated and nourished. With the risk of repeating myself, the perfume was a downside, but that's highly subjective, a matter of personal preference.
Both shampoos lather well and make a lot of foam. However, All Soft made more foam with a smaller amount of shampoo. Due to their nice textures and creamy consistency, they're easy to distribute all over my hair. I enjoyed that very much! Still, Redken Extreme has a lightweight, less creamy, and more watery texture. But, again, it all depends on what you prefer.
What I didn't like about the Extreme shampoo was that it tangled my locks during washing. Moreover, my hair felt a bit dry while I was washing it. Before drying my hair, while it was still wet, I felt my scalp cleaned and refreshed without any residues.
After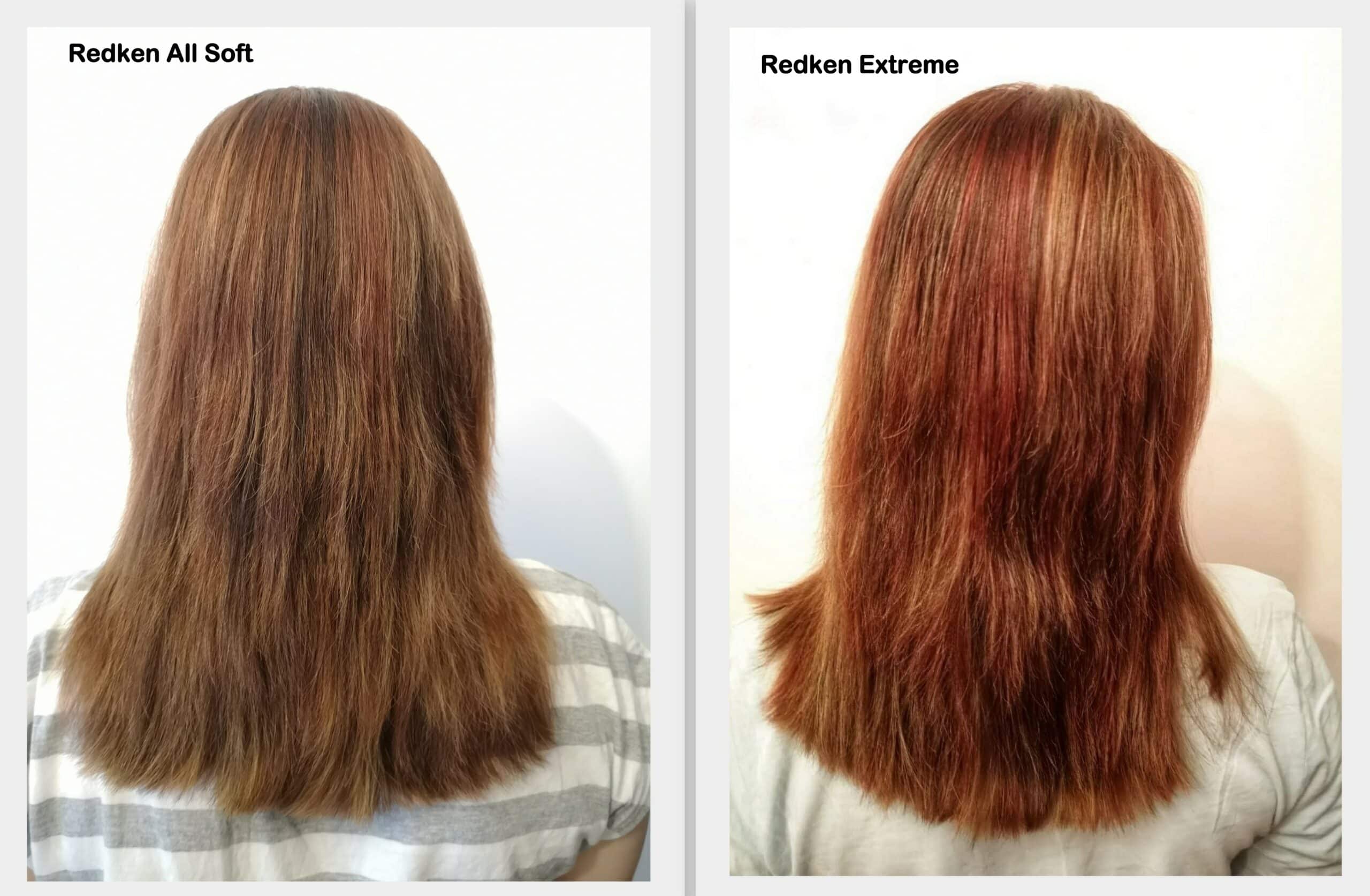 After using these shampoos, the results were similar. My hair looked pretty much the same. However, I've noticed some important yet minor differences. For starters, Redken Extreme added a lot of shine and volume to my locks, but I had difficulty detangling my hair. I even had to use a detangling hair oil once my hair was completely dry.
With All Soft, I didn't get as much volume as I wanted, but my hair felt and looked smooth and detangled. All Soft does a great job at nourishing my locks. Despite the lack of volume, All Soft left zero residues on my scalp. By comparison, after using the Redken Extreme shampoo, I felt a few residues, but only while blow-drying my tresses.
Another thing that hit me was the perfume, or lack of it, once my hair was washed and dried. All Soft left a bit of fragrance in my hair, but only a tad. My expectations were higher than that, considering how intense the smell was during shampooing. On the other hand, Extreme lost all its perfume, and I couldn't sense it in my hair after I dried and combed it. That was disappointing.
I can't choose one or the other. It all depends on your hair type and your hair needs. If you want healthier locks and shine, go for the Extreme shampoo. Opt for the All Soft option if you want to smoothen and detangle your brittle hair. Both products are efficient in achieving the purpose they're made for.
See also: Redken Extreme Review 
Pros and Cons
Let's talk about these haircare products' strengths and downsides.
Redken All Soft Pros
My hair felt smoother and detangled;
I love its creamy, rich texture;
It foams well without having to use a lot of products;
It didn't leave any residues;
This shampoo contains highly nourishing argan oil;
It cleanses my scalp well;
It has strong moisturizing properties;
You can say goodbye to dry hair with this shampoo;
I used it on my colored hair, and it was safe for my strands to maintain their hue.
Redken All Soft Cons
I didn't care for the overpowering smell;
My hair looked flat and lacking volume;
A bit overpriced;
It contains a few potentially irritating ingredients;
You can't find it at your local convenience store – I had to order it online.
Redken Extreme Pros
It boosted my hair's volume;
I achieved extra shine;
My hair felt stronger;
It has a subtle smell that I like;
It contains fortifying ingredients like proteins and ceramides;
It's suitable for all hair types, even colored hair like mine.
Redken Extreme Cons
It made my hair dry and tangled;
I felt some residues on my scalp;
I have a normal scalp, a bit oily, but this shampoo didn't harm it. Still, those of you with sensitive scalps might not like this product;
Not a great value for the money;
A bit on the pricey side.
Other Redken Products I'd Recommend
Redken has numerous shampoo alternatives for different hair needs. Here are some of these product lines I have tried or would like to try.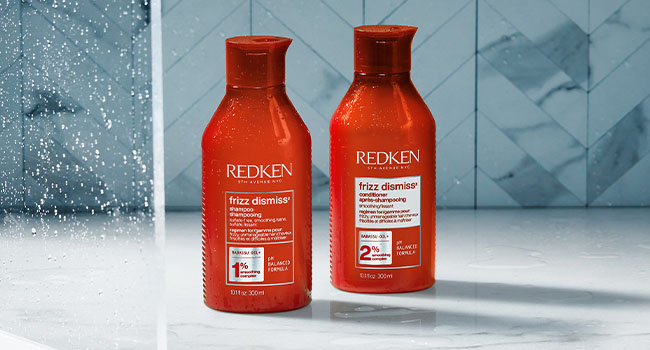 This Redken product line was created to tame frizzy hair. The shampoo and conditioner range keeps your hair healthy even after exposure to harsh weather conditions. It's supposed to repair split ends and keep away all those static flyaways.
Pros
Boosts shine;
Tames frizziness;
Repairs split ends;
Nourishes your scalp;
Infused with antioxidants;
Gentle on your scalp.
Cons
Contains alcohol;
It's formulated with silicone;
A bit expensive;
The bottle design could be improved.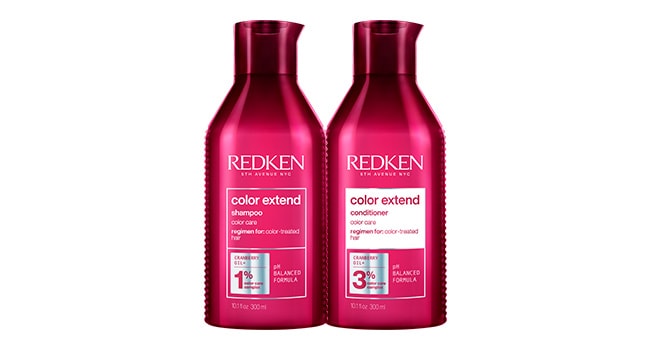 This one I've used multiple times. I bought it to see if it works on my colored hair. I have red highlights now, but I had blonde highlights when I used this shampoo. One of its features that I appreciated was its UV protective factor. Its smell didn't impress me, but I enjoyed the shampoo's gel-like consistency.
Pros
Lightweight texture;
Sulfate-free;
Subtle perfume;
Plenty of foam;
It tamed my frizzy hair.
Cons
Not the best choice for blonde hair;
It left a few residues on my scalp;
My hair was a bit dry after shampooing.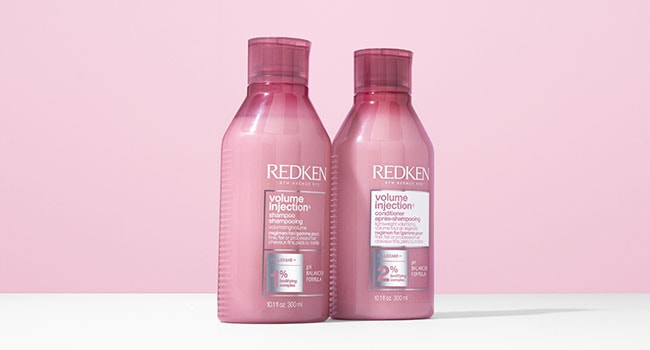 This is on my wishlist to try on next from the Redken portfolio. I have high hopes for it since my hair is fine and lacks volume. It's supposed to give fullness and body to your hairstyle.
Pros
Volumizes your hair while gently cleansing your scalp;
Removes oil and styling product buildup;
Thickens fine locks – doesn't that sound dreamy?!
It leaves your hair smooth and soft.
Cons
It has an overpowering smell;
It doesn't moisturize your hair deeply enough.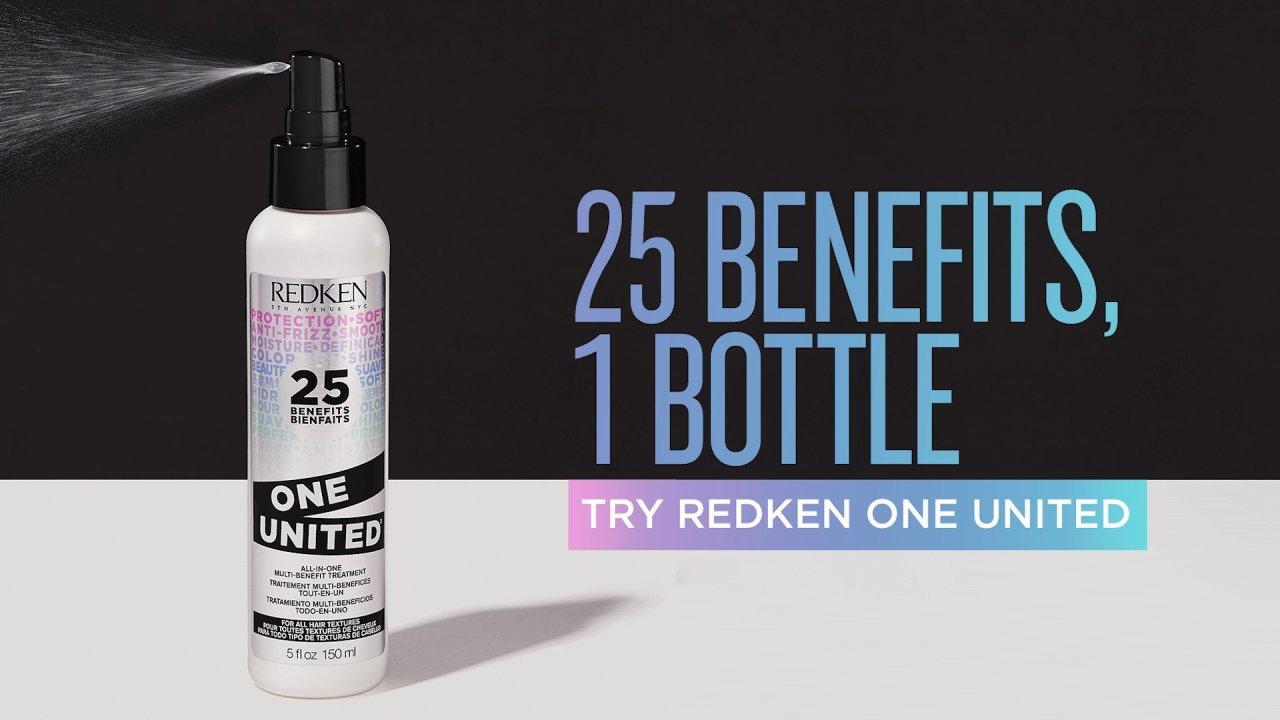 This is the ultimate Redken mixed formula. It should provide all the benefits of the entire brand's product range. But there's a catch: this isn't a shampoo but a deep-conditioning hair spray. At soon as I found out about it, it intrigued me. I must buy it sometime soon. You can rinse it out or leave it on, as per your preference.
Pros
Improves hair manageability;
Reduces dry hair;
Prevents brushing-related breakage;
Adds shine;
Prevents split ends;
Comes with anti-frizz protection.
Cons
Pretty expensive;
It might not work the same for everyone;
There are better choices than this spray if you have hair sensitive to protein complexes.
Redken Shampoo Alternatives
Some might consider Redken shampoos a bit overpriced, and they are. So, here are some great alternatives to consider.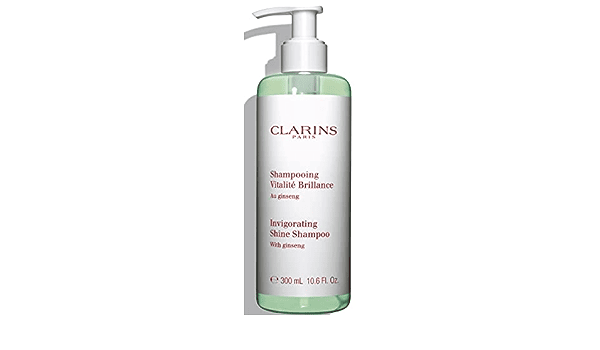 This Clarins shampoo is infused with Ginseng, which is highly revitalizing. The formula has antioxidant and detoxifying effects. Your hair will become softer and shinier, while your scalp will be refreshed. It works well for both dry and oily skin types. I like its lightweight gel consistency. I also enjoy how well it lathers and quickly turns into a lot of silky foam.
Pros
It contains Ginseng and a vitamin blend;
Softens your hair and boosts shine;
Refreshes your scalp;
Most of the ingredients are natural;
The bottle is made of recycled materials.
Cons
The new formula the company launched on the market isn't as effective as the original one;
This upgraded shampoo now has a disappointing texture that doesn't lather well;
It might cause breakouts on sensitive scalps.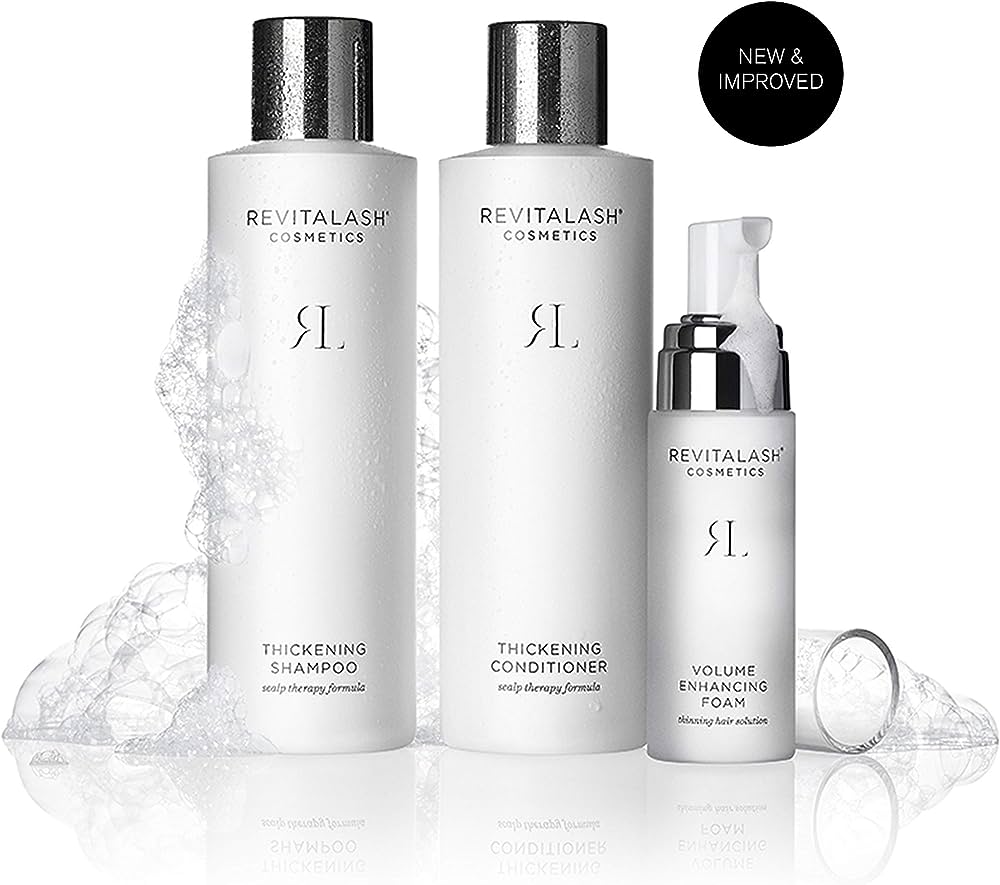 This Revitalash shampoo thickens your locks and is excellent for fine hair like mine. It works, and it's a hypoallergenic formula. The product is meant for those with dull or thinning locks. For optimal results, you should use it with the thickening conditioner and the brand's volume-enhancing foam.
Pros
Sulfate-free;
Contains therapeutic ingredients;
It helps your hair look plump and fuller;
Free of parabens;
Clinically-tested.
Cons
You must be patient since the effect starts showing after several uses;
Some might not achieve the same results as others based on their genetic-related hair type;
The thickening result could be improved to become more noticeable.
Dercos Densy Solutions is a shampoo created by Vichy meant to thicken your tresses. It purifies the scalp while strengthening your hair, making it look volumized and revitalized. You can safely use it daily. I love its refreshing smell and the fact that it's infused with vitamin E.
Pros
Restructures hair fibers;
Contains quality ingredients;
A small amount goes a long way;
Pleasant smell;
It makes your locks a lot shinier, healthier, and thicker.
Cons
Only highly effective for some users.
It might make your scalp a tad flaky;
You'll need to use it for over two weeks to see any results.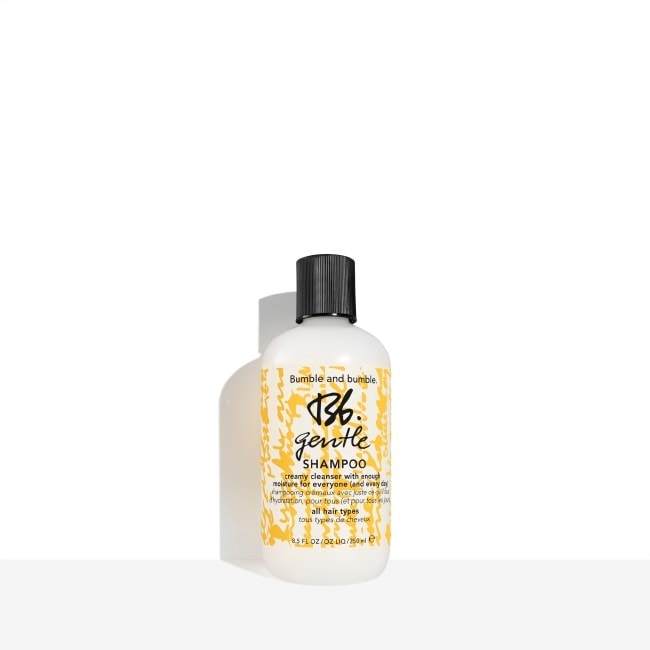 The BB Gentle shampoo works amazingly. I've used it in the past a couple of times. I'm a fan of this brand due to its high-quality products. This shampoo is gentle and can be safely used daily. It's mild and has a fluid but creamy texture. It works as a mild moisturizer.
Pros
Great for all hair types;
Gentle cleanser;
Wonderful smell;
Softens my hair.
Cons
It could make your scalp a tad itchy if you have skin issues;
It's expensive;
This shampoo contains sulfates. That's a bit of a disappointment since I have colored hair.
FAQs
Question: Is Redken Cruelty-Free?
Answer: No, unfortunately, Redken products aren't cruelty-free. That's because the company markets its products in all sorts of countries, including some of those that still test on animals. The brand was bought by L'Oreal, which isn't cruelty-free either.
Question: Are Redken Products Vegan?
Answer: No, they're not since this isn't a vegan brand. Some Redken products are created with animal-derived thickening agents.
Question: Which Redken Shampoo Is Good for Colored Hair?
Answer: Between the two shampoos I've reviewed today, Redken All Soft is better if you have colored hair. It works gently on your hair, and it's color-safe. But, out of the entire product line, the ideal choice should be Redken Color Extend. I've used it on my color-treated locks to prevent the shade from fading.
Bottom Line
I admit it was a challenge to compare these two Redken shampoos. It was like comparing apples to oranges. Both of them are pretty decent. Some might even consider these shampoos as great. But each has its purpose. Hence, you should use one or the other based on your hair and scalp's needs.
I liked Redken Extreme better for its fragrance and volume-boosting effects, but it made my hair dry and tangled. At the same time, I liked the All Soft shampoo for how smooth it made my locks, although it had an intense scent and didn't volumize my tresses.
Other useful reads: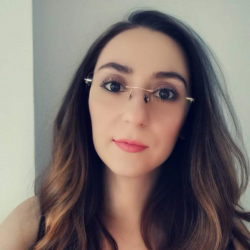 Latest posts by Alexandra Gavrilescu, Home Hair Product Tester
(see all)