I just dyed my hair with turquoise highlights last week, so I needed something nourishing to moisturize my dry tresses. Therefore, the Redken Extreme shampoo was the best choice to repair my damaged hair. I've used the Redken Color Extend shampoo before, so I had high expectations before washing my hair with Redken Extreme.
At the same time, I was a bit skeptical about how well it would work since the Color Extend formula didn't wow me. So, without further ado, here are my experience and opinion regarding this hair care product – totally honest and unfiltered.
Bottom Line Up Front!
I am pleased with my results after using the Redken Extreme nourishing shampoo. I'm not crazy about its scent, but it works well. My hair felt smoother and nourished after washing it with this product. Moreover, I love how much foam it makes, and I was pleasantly surprised to see there weren't any residues after rinsing and drying my locks. So, yes, I think you should try Redken Extreme if your hair is damaged, dry, or dull.
Key Features
Great packaging, compact bottle, easy to handle;
Incredible foaming capacity and amazing lathering power;
Smoothens my hair;
Average but decent fragrance;
No residues whatsoever;
Formulated with protein to strengthen your hair;
Good detangling power.
Packaging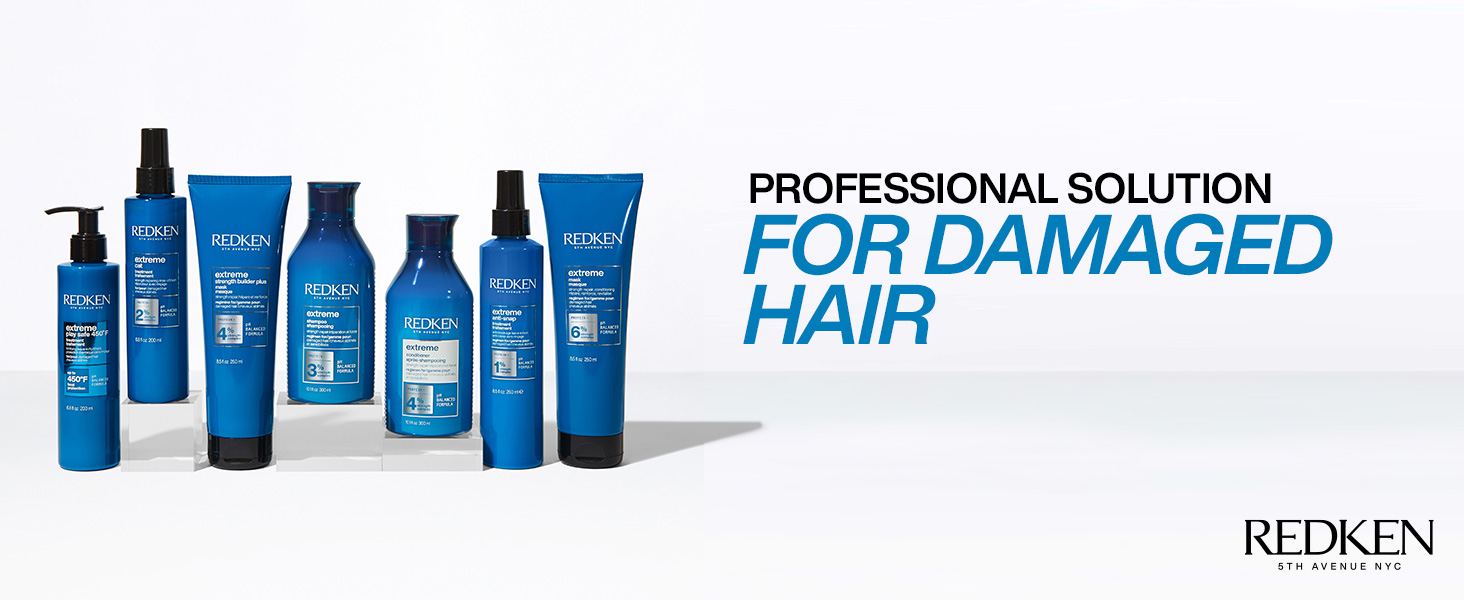 Like the other Redken shampoo I've tested, this one also comes in a compact bottle that's easy to handle. The size and shape were the same as the Redken Color Extend. The most noticeable difference is the color. Redken Extreme has a blue bottle. I appreciate how the lid is designed, so I don't have to remove it altogether. It remains connected to the bottle, which is a significant convenience.
Again, the fonts and design of the packaging are lovely, simple, and easy to read. While blue is among my favorite colors, this one is a bit too strong, but I've noticed that most Redken shampoos feature bold colors.
Size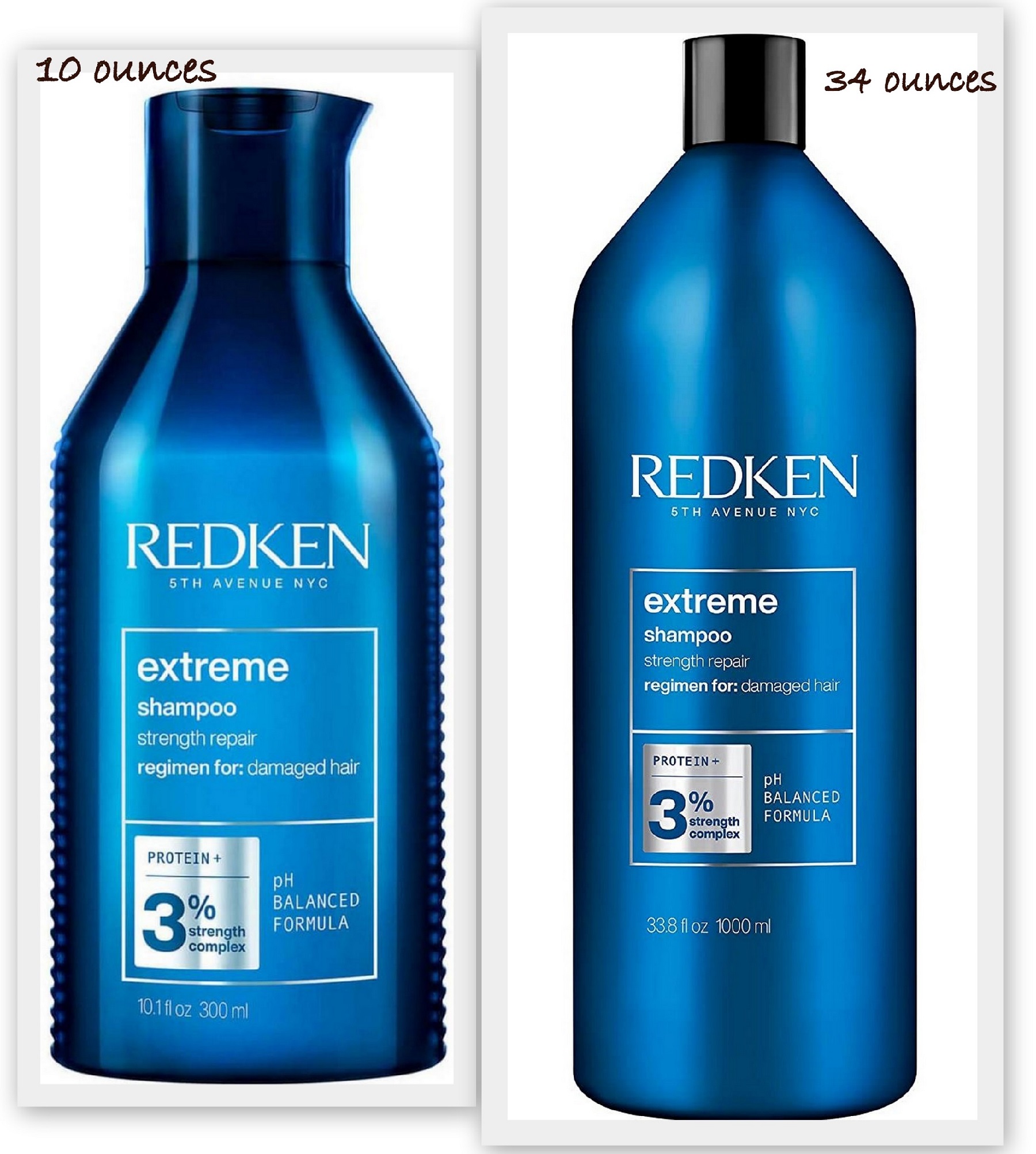 It's a bit small for its price, but it's good enough for my needs. Moreover, I enjoy using smaller and more compact shampoo bottles since they're easier to use. The Redken Color Extend bottle I used some time ago was larger, but the shape and design were the same. So, long story short, the Redken Extreme bottle I've used is medium size.
I bought the smaller version of 10 ounces, but you can also order the larger bottle that contains almost 34 fluid ounces of shampoo.
Price
This Redken shampoo has a medium to high price tag, but the brand is positioned as a high-quality, premium one that I've seen in several beauty salons. So, it depends on your budget and what you're looking for. Unfortunately, the bottle is a bit too small, and the price tag is a bit high for my current financial situation.
But, if you consider this product's effectiveness regarding its strengthening and repairing properties, the price becomes more tolerable, while the shampoo becomes worth it.
Scent and Consistency
The scent didn't blow me away. It was below my expectations. I don't hate it, but I don't love it either. It's decent, average. What bugs me is that it feels a bit artificial after a while.
Regarding the shampoo's consistency, I love how creamy yet fluid this product is. A small amount creates a lot of foam. Moreover, spreading the shampoo all over my hair was very easy.
My Experience with Redken Extreme Shampoo
Here are my results and experience with Redken Extreme repairing shampoo.
Before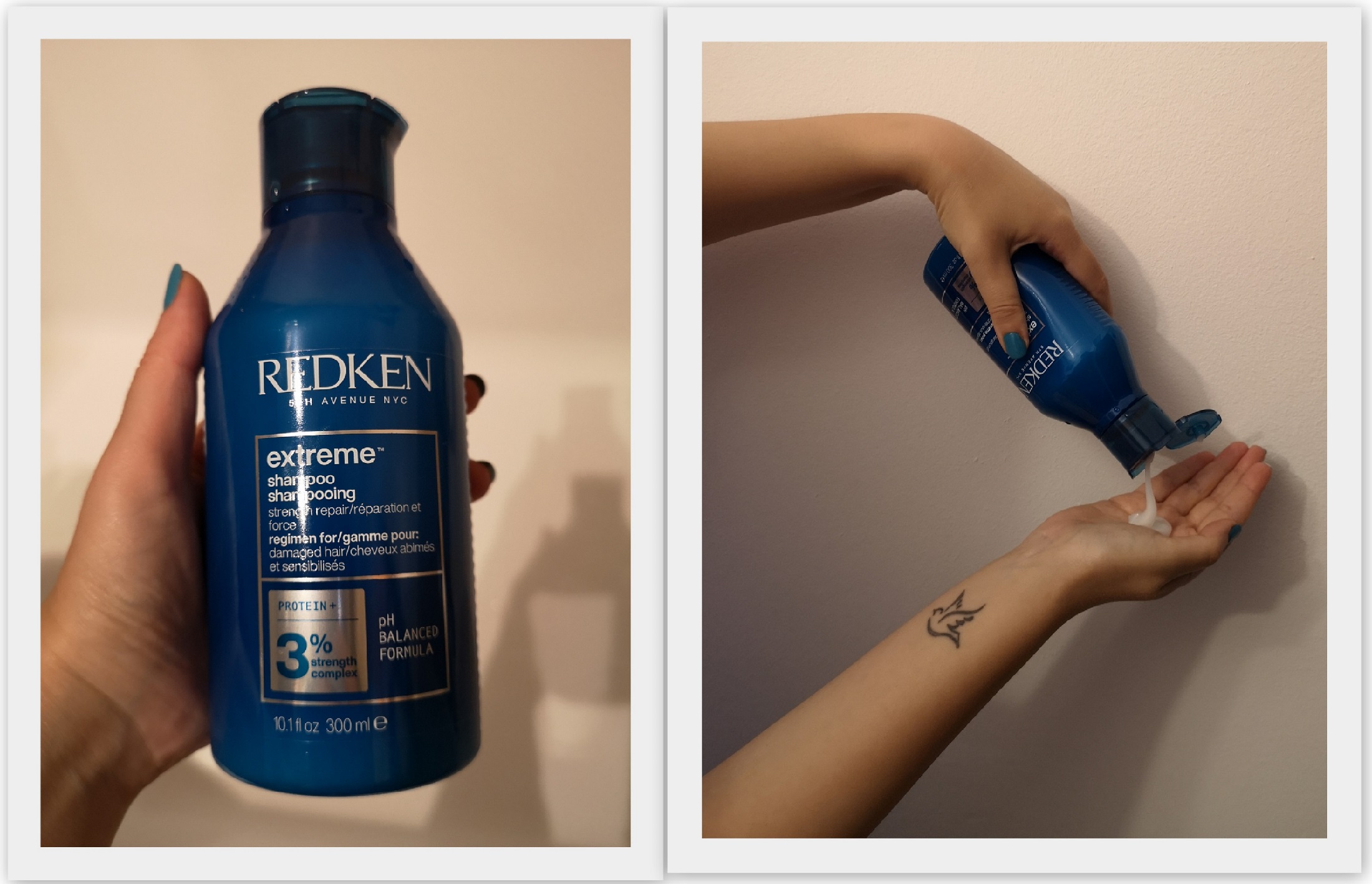 Before using this shampoo, I had brittle hair. My locks were quite dry, mainly because I had just dyed them, and I had turquoise highlights. I guess that hairstyle change was harsh on my tresses. So, while I was skeptical, I also had high expectations from this shampoo. I liked the compact bottle design, although its size was a bit on the small side.
Another thing I liked right from the start was the shampoo's creamy fluidity. I could sense that it would make a lot of foam, which I enjoy when using shampoo. So, let's see how it worked for me because I was very eager to try it.
During
I loved how quickly the shampoo turned into a lot of foam. It made the lathering process a lot easier. A small amount of Redken Extreme went a long way, so I didn't have to apply too much product. I could feel my hair becoming softer and detangling while I was shampooing.
It has excellent cleansing power. I loved that it didn't tangle my locks as other shampoos did. Moreover, I didn't feel any residues while rinsing. So far, things have gone great, and I was pleased with Redken Extreme.
After
I don't know if it was the hairdresser's fault or if the hair dye was low-quality, but this was my first hair wash after dying it with blue-turquoise highlights, and, as you can see, after washing my hair, the blue highlights were gone. Instead, they turned into something more of a green shade, and I could see the initial yellow locks that I had before the hairstyling appointment.
However, my hair was visibly smoother and softer. It felt moisturized and nourished. Redken Extreme helped me detangle my locks a lot easier. It was easy to comb my locks without seeing so many hairs fall. Breakage, tangling, and hair fall are some concerns of mine, and it seemed that Redken Extreme solved some of these issues.
Therefore, I will certainly use it, again and again, to see if I can achieve even better results. I won't lie – there was some tangling going around when I brushed my hair, but I mostly blame that on my poor blowdrying technique.
One result that took me by surprise was volume. This shampoo boosted my hair's volume, which I didn't expect.
What I Liked
Smoothens and nourishes my hair;
My locks felt cleansed, soft, and hydrated;
It lathers well and makes a lot of foam, which I enjoy;
One bottle will last me a long time since I only have to use a small amount of shampoo;
My hair was plumper, and it featured boosted volume. That was a real surprise.
What I Liked Less
I don't fancy its smell;
It stripped away my blue highlights that were freshly made.
Other Redken Shampoos Worth Mentioning
Let's look at some other Redken shampoos, including the one I've also tried.
Redken Color Extend Magnetics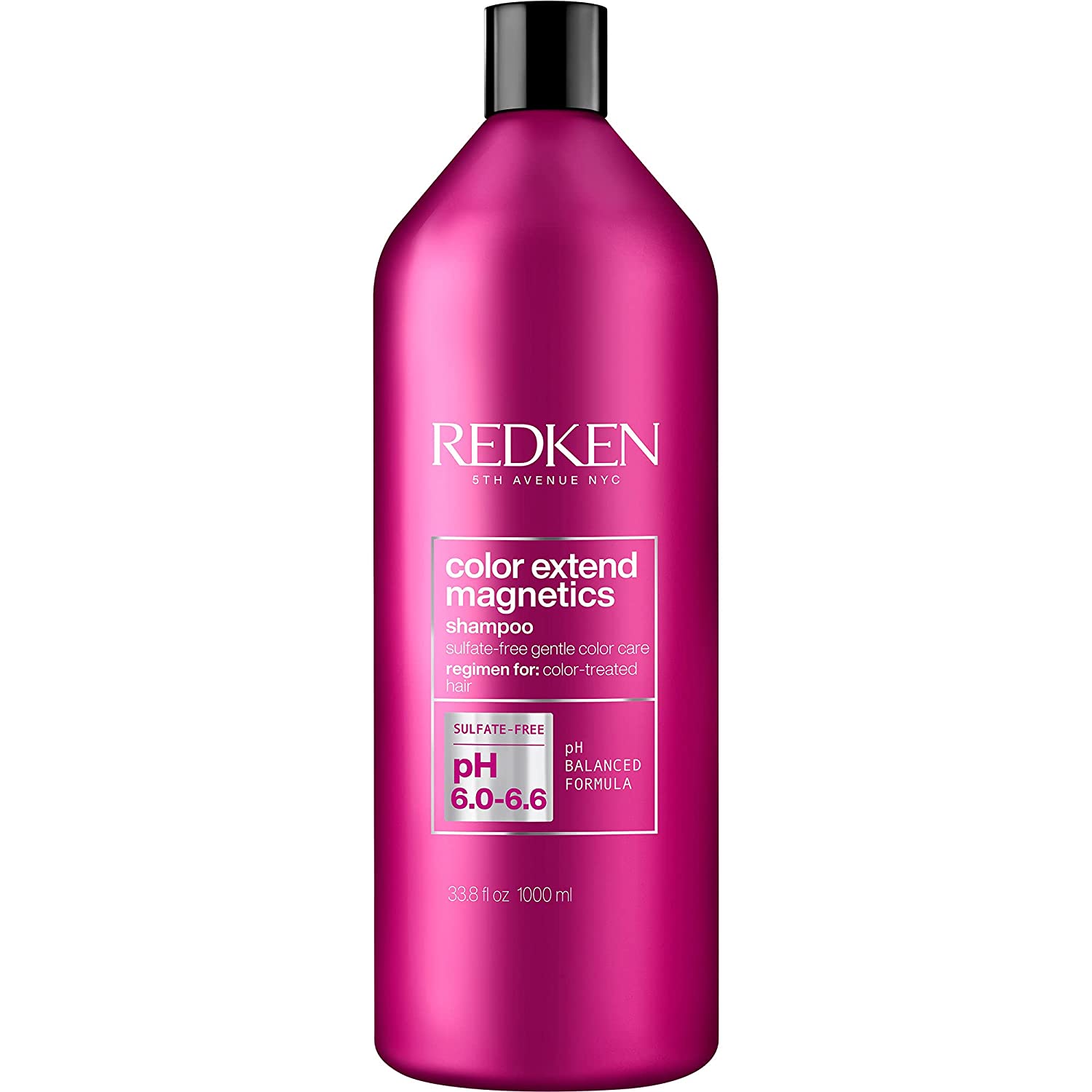 I've personally tried Redken Color Extend, and I was pleased with it, although it wasn't the best shampoo I've ever tested. It's sulfate-free and gentle on the scalp, and it's supposed to prolong your hair's dyed color. I still have the bottle, and I'll continue using Redken Color Extend to see how well it boosts shine and prevents my blue-green highlights from fading.
Pro
The pH-balanced formula makes hair more vibrant. It lathers well and acts gently on your scalp.
Con
It could dry your hair and the smell isn't that great.
Redken Bonding Concentrate Shampoo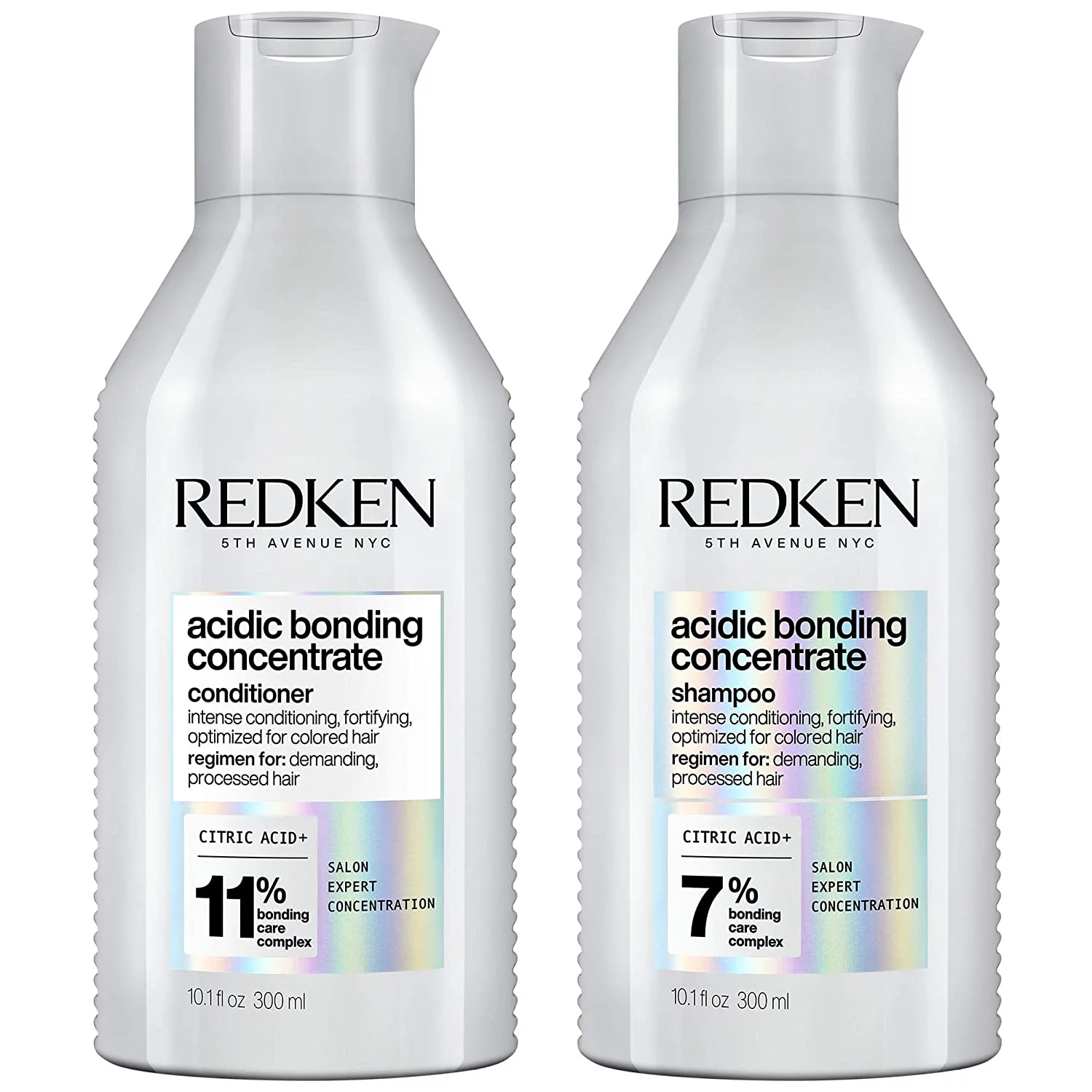 This Redken shampoo repairs damaged hair and conditions your locks while protecting your hair color. Moreover, it fortifies weakened hair bonds, and fixes split ends. It honestly sounds lovely, doesn't it?! It's versatile since it's suitable for all hair types. To achieve optimal results, you should use the Bonding Concentrate conditioner after washing your hair with this shampoo.
Pro
Repairs hair damage caused by heat treatments and even protects your locks from heat hairstyling tools.
Con
The smell should be improved, and it can dry your locks.
Redken Bleach Recovery Shampoo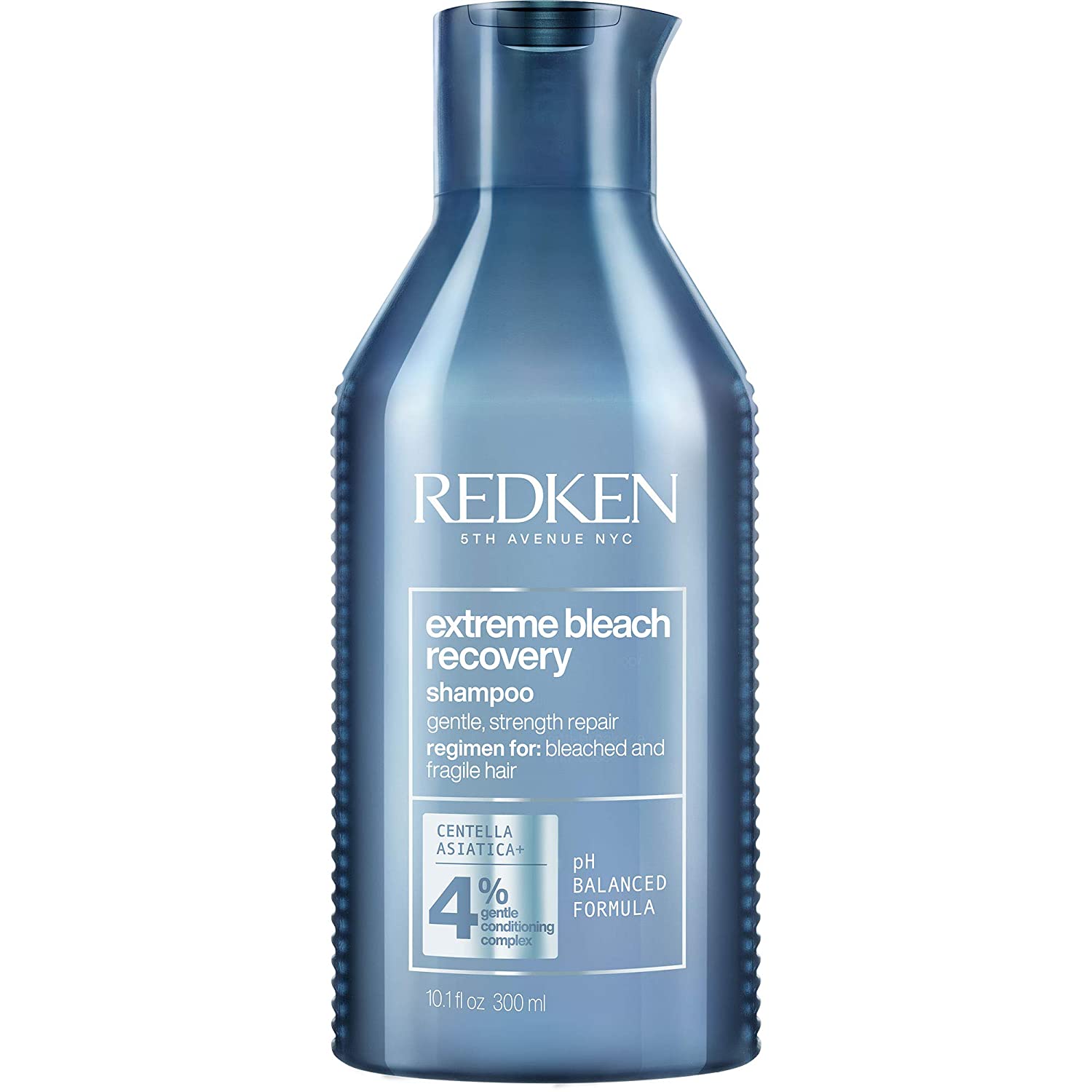 I had my hair bleached once or twice a long time ago. But, you should try the Redken Bleach Recovery formula if you're applying this hairstyling technique to your locks regularly. Bleaching can dry and damage your tresses, so you need something effective and powerful to repair and nourish your hair. At the same time, I like how gentle this shampoo is on the scalp.
Pro
It creates great and dense lather and plenty of foam and leaves your hair cleansed, nourished, and residue-free.
Con
It's not color-protecting. Your colored hair might look faded after using this shampoo.
Extreme Length Shampoo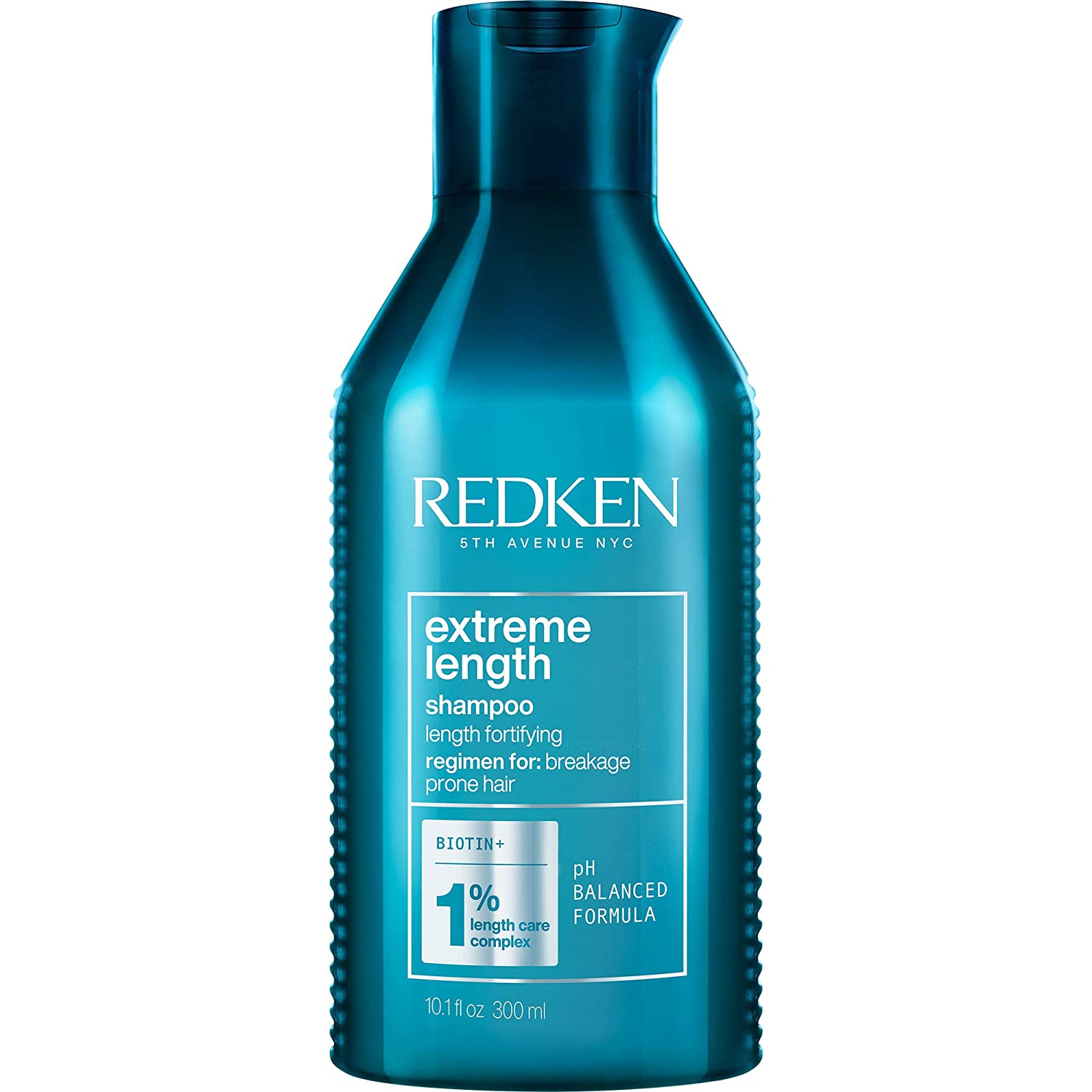 Extreme Length promotes hair growth and keeps your locks healthy and strong. It contains biotin and other length fortifying compounds. After washing your hair with this shampoo, you'll experience significantly less breakage. This vegan shampoo also repairs damaged tresses.
Pro
It strengthens the hair and cleanses the scalp.
Con
Its lather power could be improved.
Redken All Soft Shampoo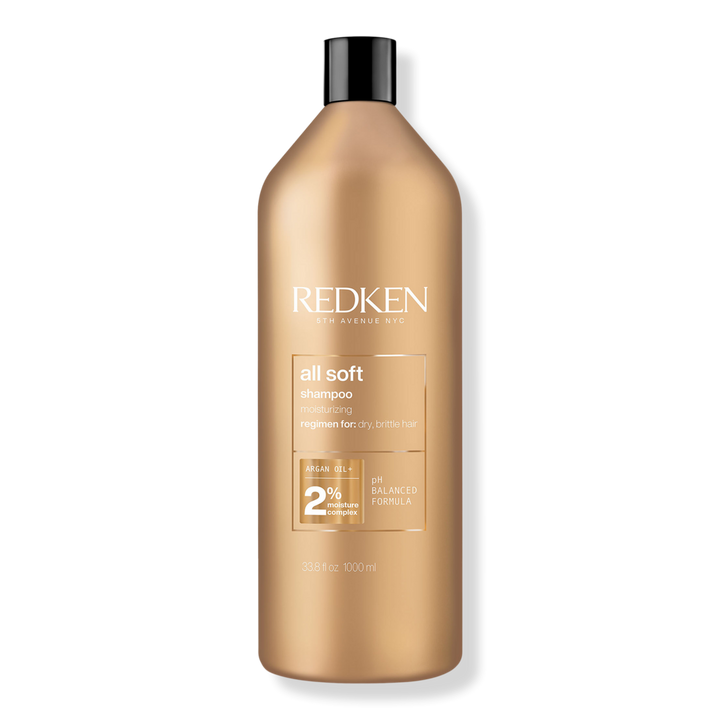 The argan oil and moisture complex included in the All Soft shampoo condition and nourish dry and brittle hair. It cleanses your scalp while softening your locks. Due to its formula, your tresses become silky smooth. Moreover, they feature boosted shine. It's a great product for daily use.
It's created with many active ingredients, including arginine, which stimulates your scalp, soy protein which adds texture, boosts structure, and seals in moisture; and sepicap, which restores split ends.
Pro
Hair is much easier to style and manage after using this shampoo.
Con
It's expensive and might not work too effectively for very oily hair.
Frizz Dismiss Shampoo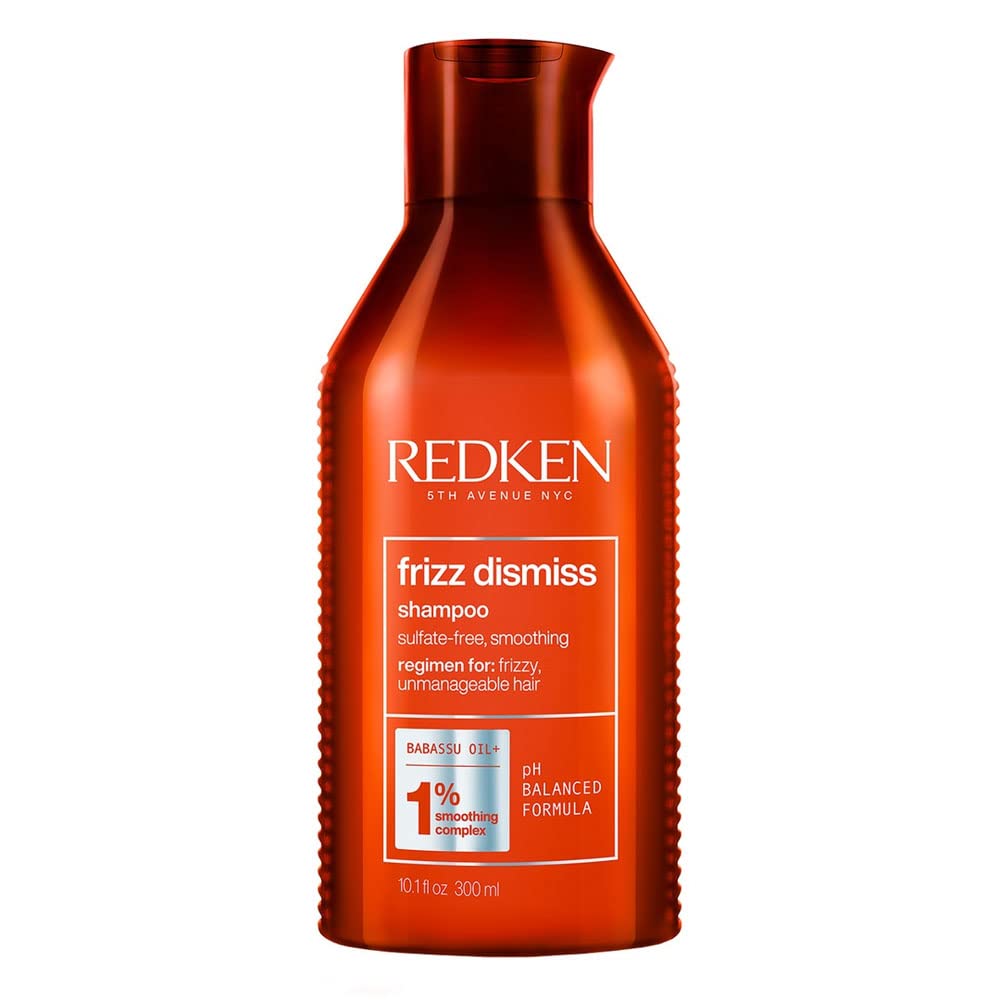 I would love to try this Redken shampoo during winter when my hair gets super frizzy, which is annoying. Frizz Dismiss will help you eliminate flyaways while also boosting hair shine. Your hair won't be weighed down, and it will be protected from humidity. It's formulated with a special oil that stops frizz and nourishes dry locks.
Pro
It fights frizz, smoothes hair, and provides shine.
Con
The smell is too heavy, and the new so-called "improved" formula isn't better than the original one.
Volume Injection Shampoo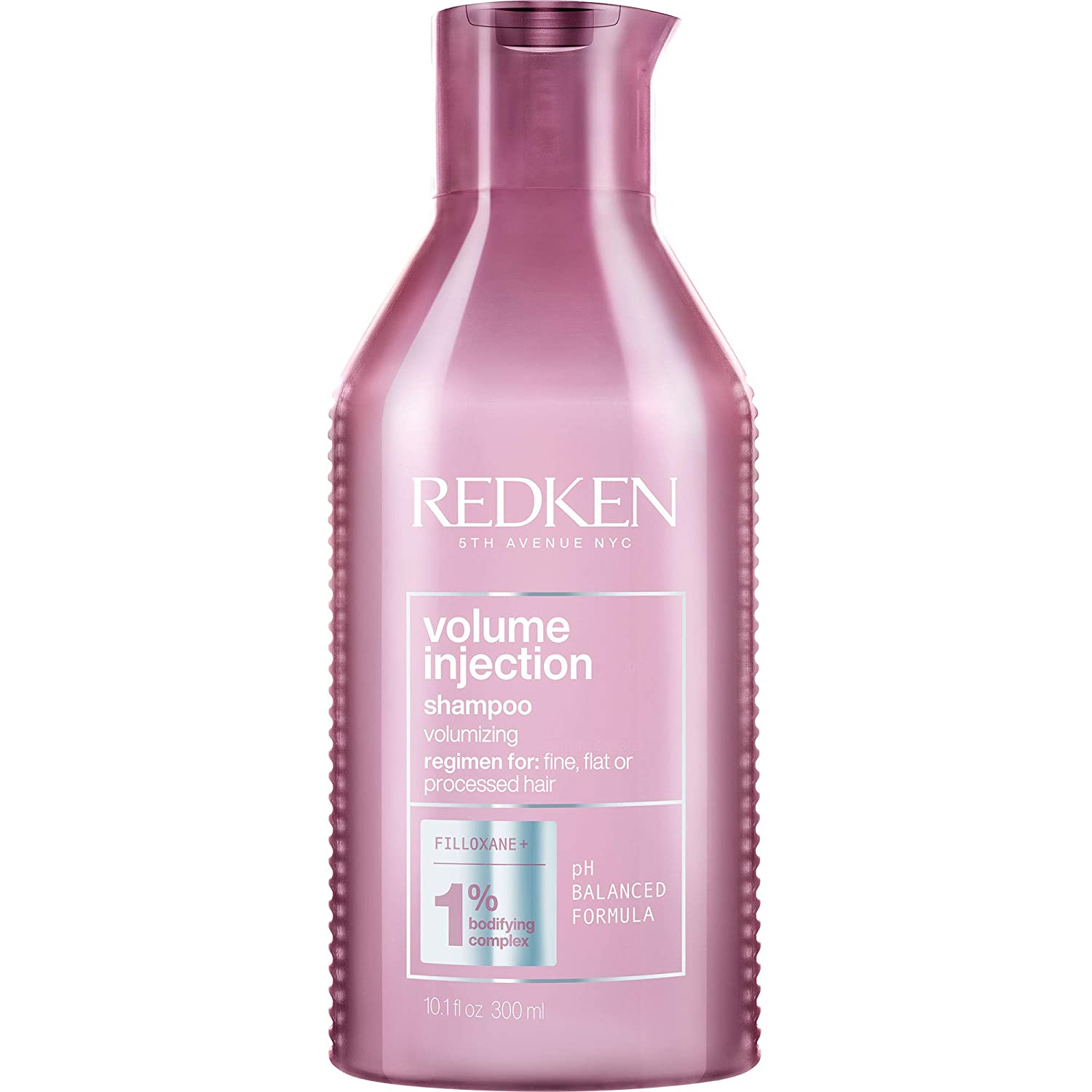 This is the next Redken shampoo I want to try. Volume Injection is on my wishlist since boosted volume is my top priority when it comes to my hair. I've tried many other volumizing shampoos, but only a few of them delivered. So, I'm curious about this one. Although it's a volumizing shampoo, it feels light on your locks and is terrific for fine hair.
Pro
It provides a polished and shiny finish while also boosting hair volume.
Con
It can make your hair feel a bit greasy.
Main Alternatives to Redken Extreme
Here are some popular alternatives to Redken Extreme. I've chosen these products because, like Redken, they also focus on repairing your locks.
Moisture Repair Shampoo by Moroccanoil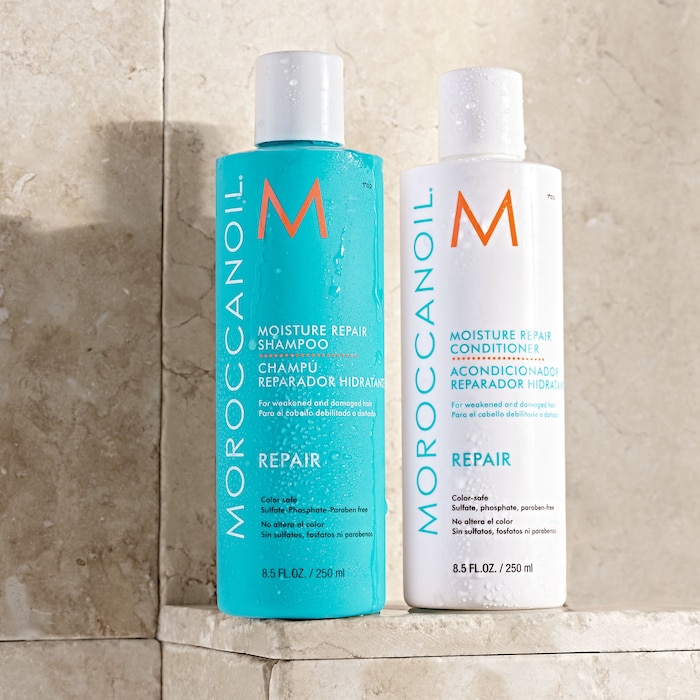 Has powerful anti-oxidant properties;
Ideal for dry and color-treated hair;
Contains amazing softening and nourishing ingredients such as argan oil and fatty acids;
It's formulated with minerals and vitamins;
It's sold in sustainable and recyclable packaging;
It can make your hair feel greasy.
Scalp Stimulating Shampoo by Keranique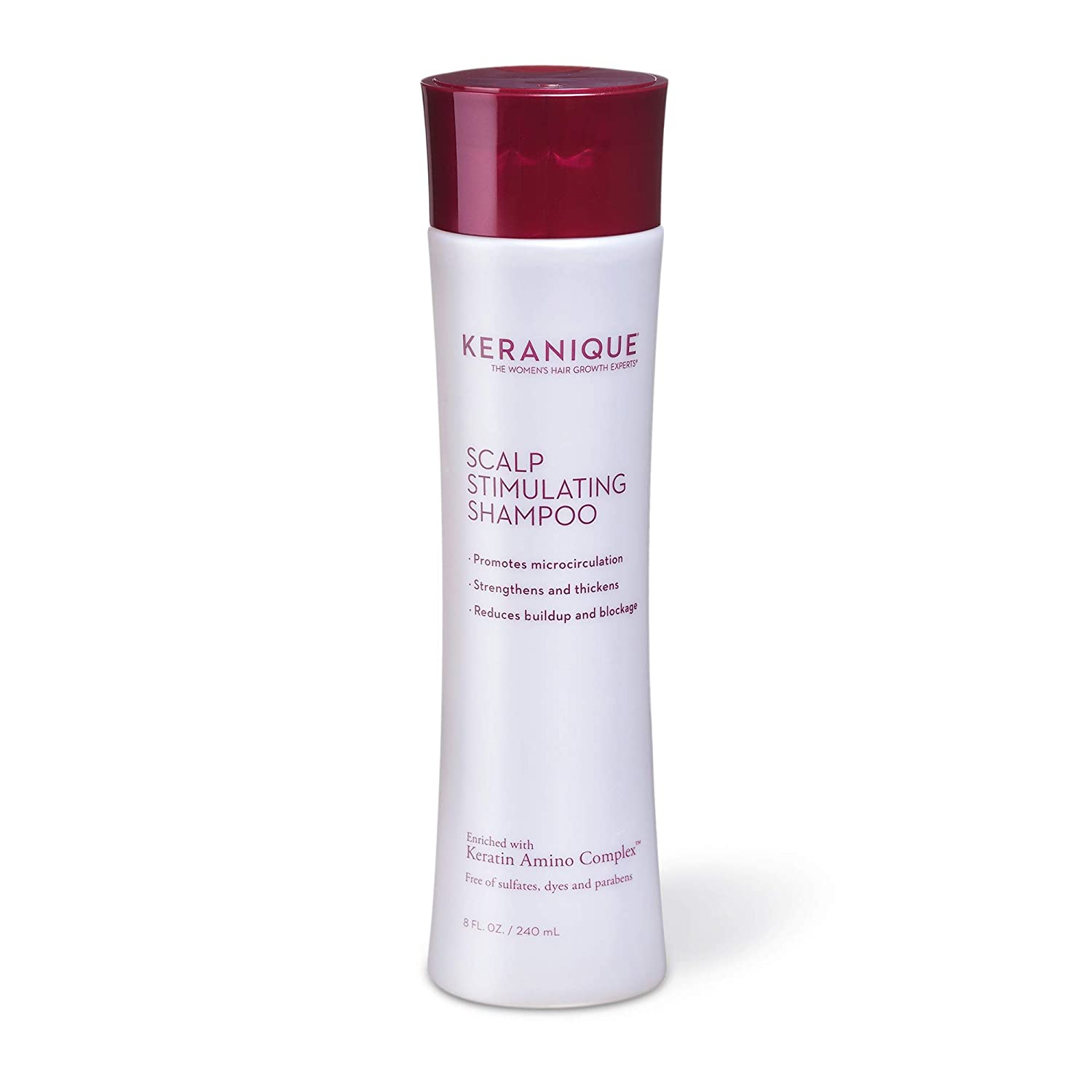 The perfect choice for fine, fragile, and thinning hair;
Removes excess sebum and dirt residues from your scalp;
Makes your hair stronger and promotes scalp microcirculation;
Removes blockage from pores, and it's formulated with keratin;
It's free of sulfates and parabens;
While it might make your hair thicker, it won't stop heavy hair loss.
Damage Remedy Restructuring Shampoo by Aveda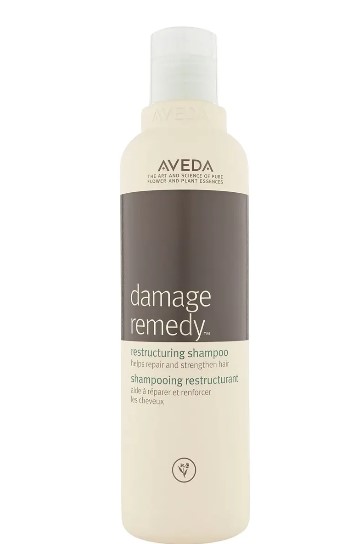 Acts gently on your scalp;
Replenishes damaged hair;
Smoothens dry locks;
Repairs split ends;
Reconstructs hair follicles;
The scent isn't that great, and you might feel some residue the next day.
FAQs
Question: What Can Redken Extreme Do for Your Hair?
Answer: It's great for damaged hair because it restores its initial health and strength. Moreover, it cleanses your scalp while also softening brittle locks. In the end, your tresses will look soft and shiny, and your hair won't break as much.
Question: How Often Can You Use Redken Extreme?
Answer: You can use it daily, but I strongly suggest between one and a maximum of three hair washes per week. And, it's not just me saying that. Haircare experts advise us to wash our locks a couple of times per week, but not every single day.
Question: How Long Should You Wait to Achieve Visible Results with Redken Extreme?
Answer: Some of the shampoo's effects can be noticed after the first wash. However, you'll see better results after a couple of weeks. Most of those who use this shampoo were truly impressed with the outcome after washing their tresses with Redken Extreme for about a month or so. Therefore, it's important to set realistic expectations and be patient.
Final Thoughts
Other than the smell, which is average, and the fact that my blue highlights faded and turned into green ones, I like the Redken Extreme shampoo. My hair felt softer, smoother, nourished, and tamed. There were no frizzy hairs going on. Also, it looked plump and airy, which I really liked.
I still don't know what to think about the color-fading problem I experienced, but since I've tested a shampoo made to repair damaged hair, I should focus more on that when judging this product.
Final verdict – I'll keep using the bottle I already got, but I'm unsure if I'll order it again. My gut tells me to try some other shampoos as well before deciding to give this one a second chance.
Other interesting reads: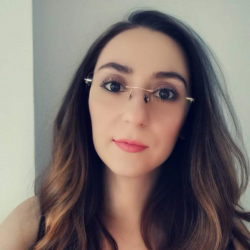 Latest posts by Alexandra Gavrilescu, Home Hair Product Tester
(see all)