If you've never heard of Korean Shampoo, you're not alone. I had no idea they existed a few years ago, and now I use them very often.
How can you know which is the best for you? I created this guide because my hair was in bad shape until I found out about some good shampoos. Non-stop dandruff, split ends, and dryness was the everyday problem I wanted to solve.
After weeks of research, I've found the ten best Korean shampoos, and I will share my experience with you. In fact, I love them so much that I thought it was time to shed some light on the topic with this guide.
Keep reading to learn more about Korean shampoos' benefits and my top 8 picks.
Bottom line up front: My favorite Korean shampoo is Nature Republic's Argan essential deep care shampoo. If you just started exploring Korean shampoos, you won't make a mistake with this one. You will have smooth and tangle-free hair after a couple of washes. Plus, it works well for every hair type.
Tips/ Advice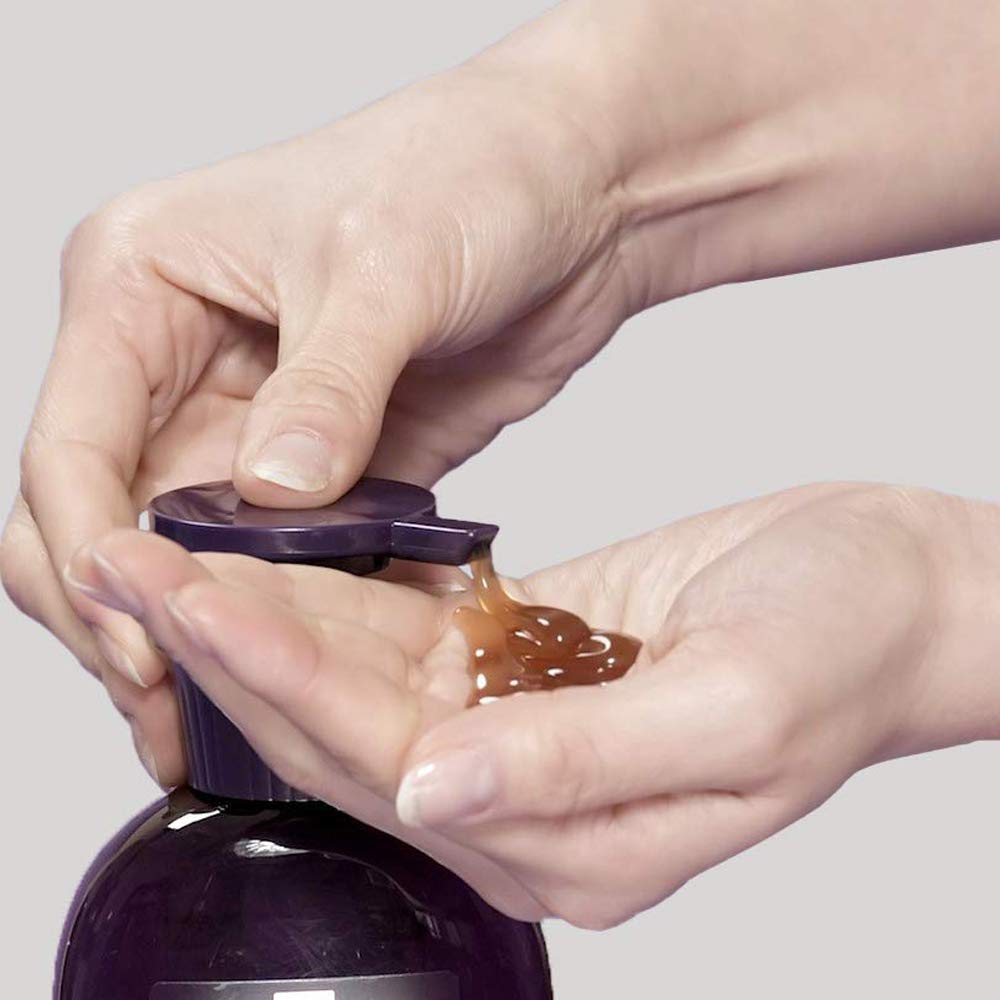 Who Are Korean Shampoos For?
I recommend Korean shampoo to everyone willing to give these brands a try. Korean hair beautiful hair, so there is undoubtedly something in them.
Korean shampoos are best for people:
With curly hair

–  They should consider using a Korean shampoo because of the conditioning agent and surfactants in the formulas to keep curls soft and moisturized.

With dry hair

– They will find that using a Korean shampoo helps control frizziness, which results in smoother and shinier hair.

Who color their hair – They should use a Korean shampoo because it will help keep hair color from fading, mainly if the shampoo contains argan oil, coconut oil, or olive oil.
Due to all of the benefits of Korean shampoos, I advise you to try them and find out for yourself.
Just keep in mind to read the ingredients; just because it says it is Korean doesn't mean it will be the right fit for you.
Why Are Korean Shampoos Good?
 Korean shampoos are made to have a pH closer to the natural pH of hair, which is between 4.5 and 5.5.
 Korean shampoos contain more plant-based ingredients than traditional American shampoos.
Also, many Korean shampoos contain no sulfates – chemical detergents that strip oils from your hair.
Overall, Korean shampoos tend to be gentler than their American counterparts because they do not contain ammonium laureth sulfate, ammonium lauryl sulfate, or sodium lauryl sulfate.
Pro tip:  Korean shampoos are often formulated more like conditioners when compared to traditional American shampoos. Therefore, I advise people to try using Korean shampoos without a conditioner.
How Often Should You Use Korean Shampoos?
If Korean shampoos do wonders for your hair, you can use them in your weekly hair routine. For example, I wash my hair twice a week with Korean shampoo, and I use a conditioner only when my hair feels really dry.
If you want to use Korean shampoo specifically for a hair problem like dandruff, you can stop using it a couple of weeks after solving it. However, don't switch back to aggressive shampoo because all the good work will be for nothing.
The mildest Korean shampoo is definitely Somang, so you should start with it. However, if you want to use Korean shampoo for deep cleaning only once a month, try Daeng Gi Meo Ri Ki Gold Premium Shampoo.
Selection Criteria
I have selected these eight shampoos because they all have good ingredients and something unique that solves a specific hair problem.
I will suggest some great ones for dandruff and itchy scalps. Also, very gentle Korean shampoos are good for every hair type, and you can use them weekly.
Also, I would only use some of them for deep cleaning your hair every once in a while, but they do a fantastic job as deep cleaners.
I have selected both the pricey and economical ones, so you can decide based on your budget and needs. 
In this article, I haven't examined shampoos that claim they are the best Korean haircare brands in Korea. The reason why I reviewed these specific products wasn't that they are the most popular and well-known shampoos in Korea.
It is because all of these eight choices have worked great for me, and I hope you will find the one that will fit you with these tips and recommendations.
Product Recommendations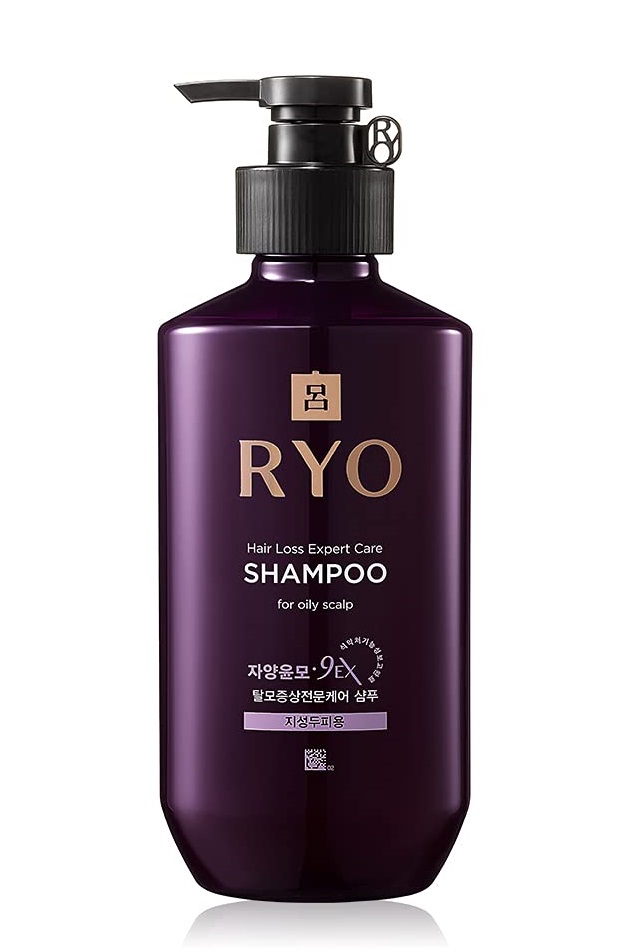 RYO hair loss care shampoo for oily scalp is one of the best shampoos for greasy and oily hair. So far, the best Korean shampoo for oily hair is definitely worth the price.
If you have oily hair that needs to be washed almost daily, RYO is the best shampoo you can try today. With Ryo, you will wash your hair twice a week and always feel smooth and soft.
Many shampoos remove excessive oil but leave your hair feeling dry and brittle, but Ryo doesn't do that. It is also great for thinning hair because its herbs promote hair growth.
I advise putting the shampoo in your hands and then rubbing it gently into your scalp for 3 minutes. That way, you will eliminate the excessive oil and prompt healthy hair growth.
After using this shampoo, you don't need a conditioner because it leaves your hair tangle-free.
These are the things I love about this shampoo, and the only thing I don't like is the price and the smell. The smell can be a bit too much for someone. Of course, the scent is more like herbs than shampoo, but that wasn't a problem for me.
Pros
Good for oily scalp

Cleans well

Leaves hair smooth and untangled

It doesn't require a conditioner after it
Cons
Final Mark:
9/10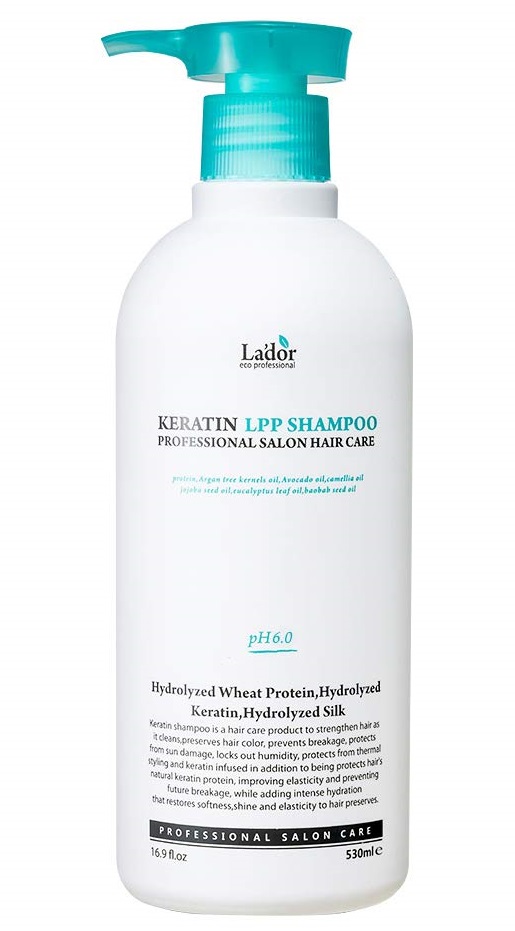 The LA'DOR Keratin shampoo is a great Korean shampoo for people who have dry and damaged hair that doesn't keep moisture. 
This shampoo is a great recovery treatment for your hair because of its many nourishing oils. I personally love the combination of jojoba and avocado because those two oils really have a say when it comes to hair strength.
Plus, the keratin and slight acid in this shampoo will leave your hair feeling smooth and help with hair breakage. I recommend this product to anyone who wants smooth and healthy hair in a couple of weeks.
It is also great for colored hair. I wouldn't use it non-stop for a couple of months in a row because of the keratin and acid. I would use this shampoo for hair recovery for a month or two and then move on to something more gentle.
Even though the formula of this shampoo is without parabens and sulfates, I don't recommend it for people with sensitive scalps because it can irritate them.
Pros
Sulfate and paraben free

Cleans well

Smells great

Leaves hair feeling smooth and detangled

Great recovery treatment
Cons
A bit harsh for long-term use

Not for a sensitive scalp
Final Mark:
8/10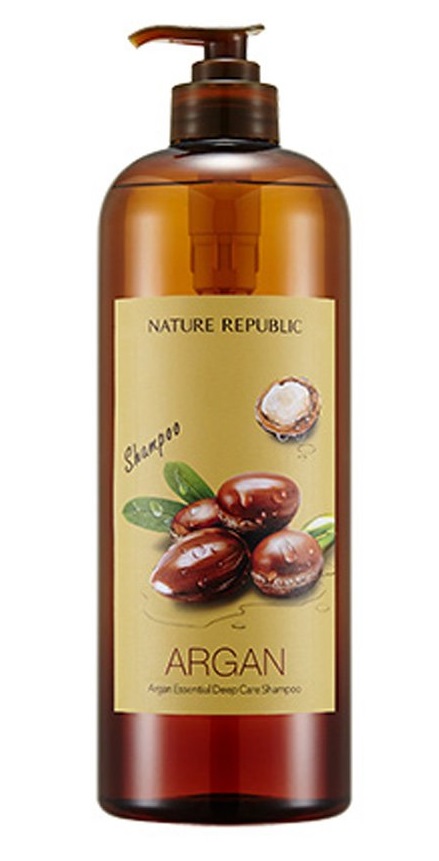 Nature Republic's Agran essential deep care shampoo is one of the kindest Korean shampoos you can use weekly.
This shampoo has a fresh aroma, and if you love the smell of argan oil, this will blow your mind. The texture is like a clear gel, but it is not runny, and you can easily apply it to your hair.
The results are seen after the first use because your hair will be instantly soft and moisturized. After this nourishing shampoo, I don't use a conditioner because my hair is tangled-free for days.
The amazing part of this shampoo is that you can use the bottle for months, so it is definetly worth your money.
The one thing I don't like about this shampoo is that it should be for "hair loss" as well, but I didn't get the desired results. Plus, you need to add oils into your routine for fragile hair to recover it faster.
All in all, if you want to start using Korean shampoos, this would be my ultimate recommendation for everyday use.
Pros
Great smell

Cleans well

Nice texture of the shampoo

Results are seen immediately

Hair is way smoother and tangle-free
Cons
Not for hair loss as advertised
Final Mark:
9/10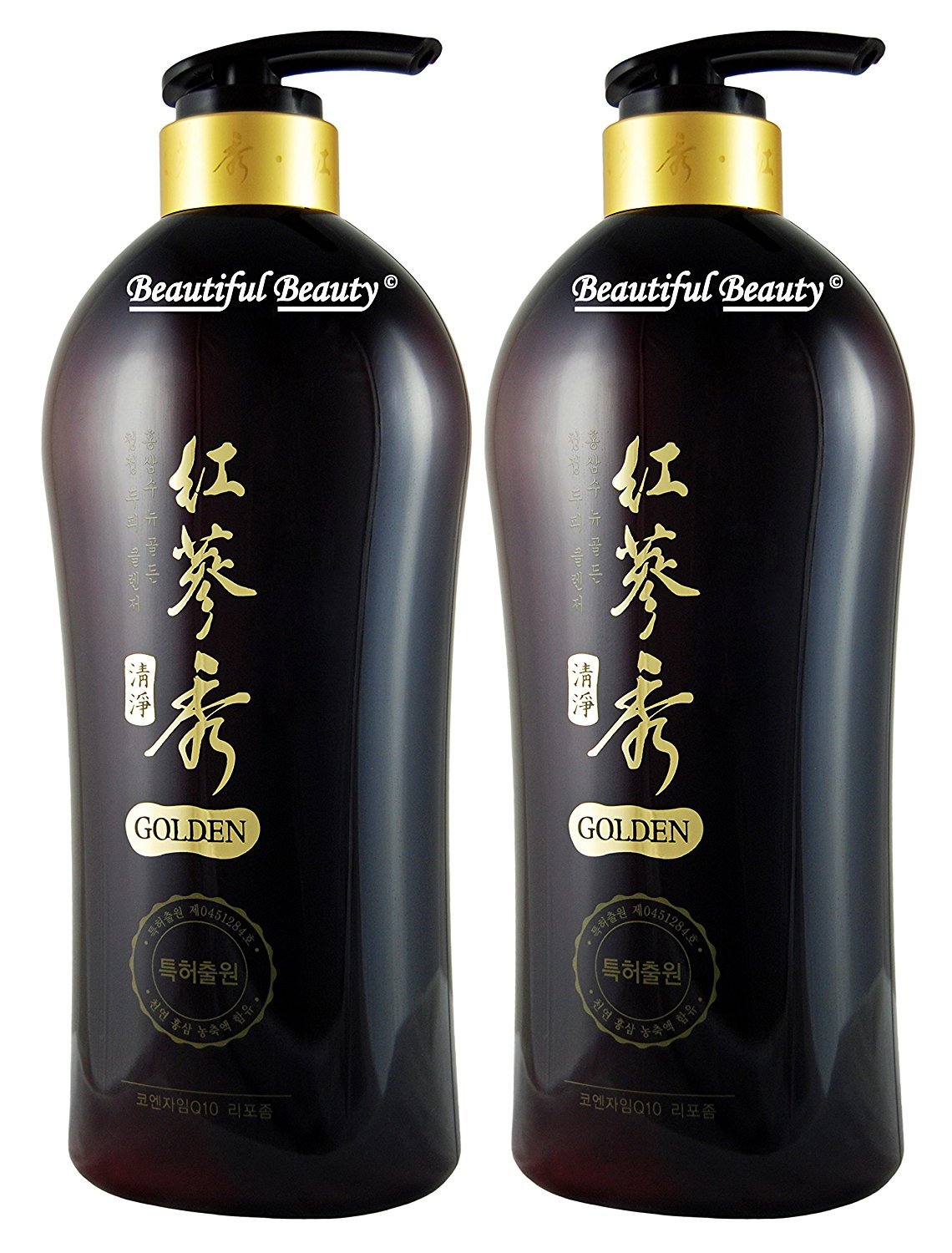 Somang Korean Red Ginseng shampoo is one of the rare Korean shampoos that solves the problem of dandruff and dry scalps.
You can use it just for your dry scalp or for your hair fully, but it won't leave your hair feeling dry and with an itchy scalp.
After a couple of uses, you can see that you have less dandruff and that your scalp is not itchy or dry. This is an excellent choice for all of you who have this hair problem.
I don't advise this to people who want to try out Korean shampoo but don't have this problem. Instead, I suggest a lighter shampoo for people with oily scalps.
I like the smell of this shampoo, but it can be a bit too much for some people. However, the bottle is huge, so it is worth your money.
The one thing I don't like is that it has some sulfates. Therefore, I don't advise long-term use, only to fix the problem efficiently.
Pros
Solves the problem efficiently

Cleans well

Big bottle

Ok price
Cons
Hard to find

Not for everyday use
Final Mark:
8/10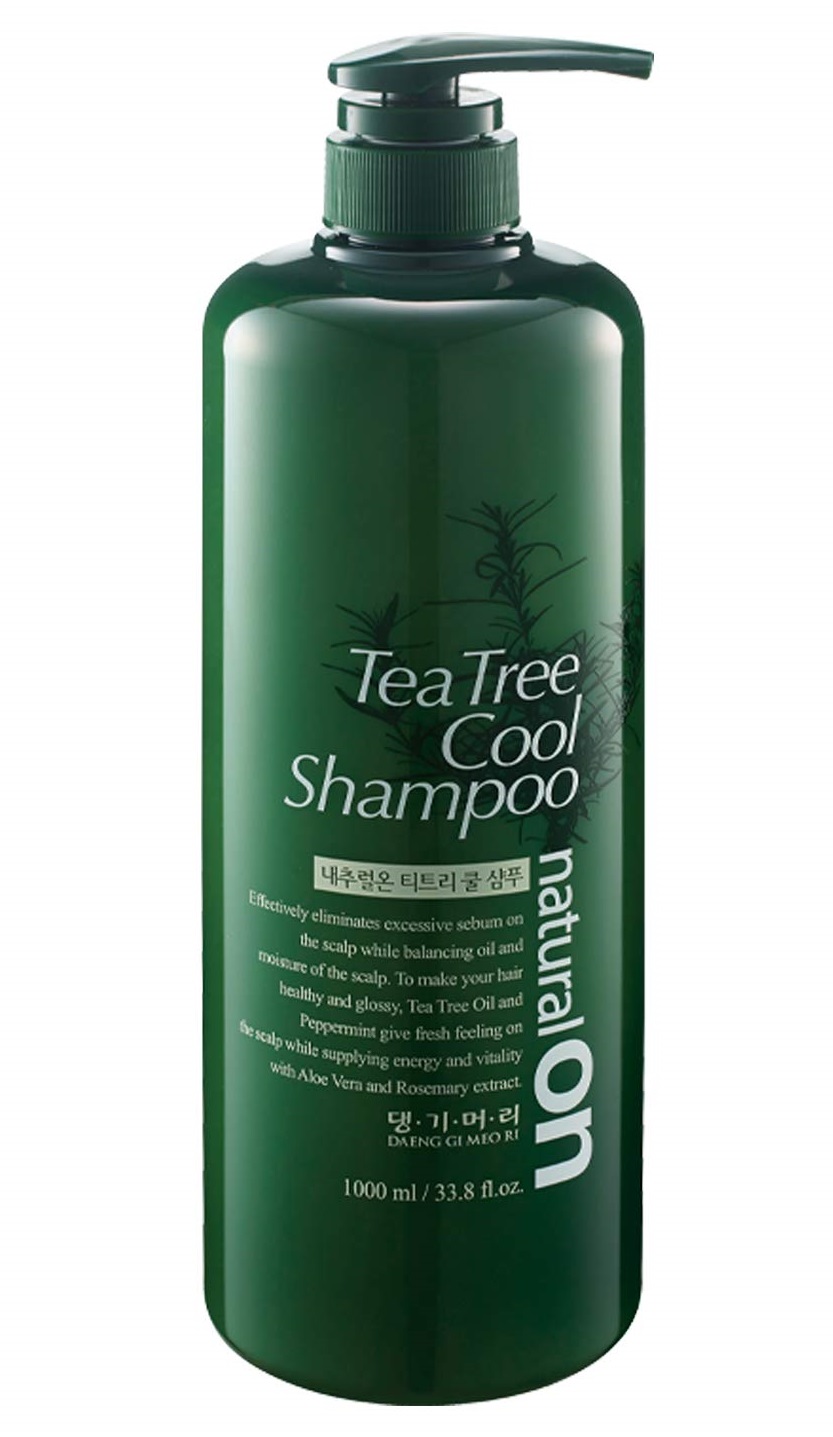 Daeng Gi Meo Ri tea three cool shampoo is one of the best choices for people with a dry and sensitive scalp because of the fantastic mix of peppermint and rosemary.
Apart from the amazing scent, these two ingredients are crucial when fighting dandruff or itchy scalp. They also prompt hair growth, so they are a must in a hair routine.
Tea tree oil is another good ingredient for fighting dandruff. I usually use this oil when I have some product buildup or dandruff on my scalp, and it is very effective. Thus, having it as an ingredient in shampoo effectively resolves this problem.
Oily hair that suffers from buildup and clogged pores can also benefit from this product. It is simply amazing as a cleansing shampoo for the hair follicles.
I suggest it to anyone with any scalp problem or for people who just want a cleansing shampoo every once in a while.
You can also use it as a regular part of your routine. However, in my case, it is a bit pricey for that.
Pros
Good oils 

Cleans well

Smells amazing

Gentle on the scalp

Good against product buildup
Cons
Pricey

A low-quality bottle
Final Mark:
9/10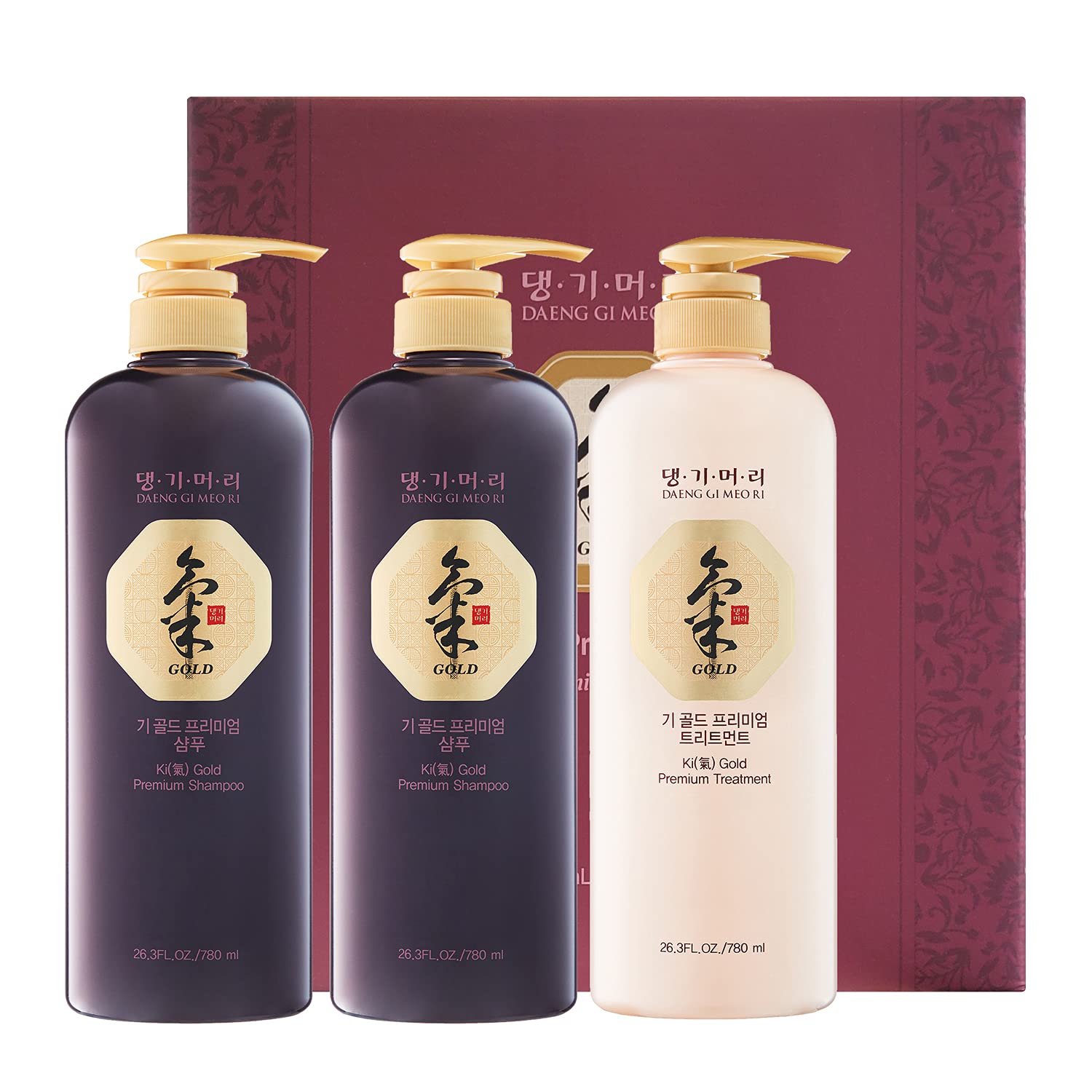 Daeng Gi Meo Ri's gold premium shampoo is one of the best Korean shampoos with a high concentration of ginseng.
I love to use it when I feel like I have used too many products and want to refresh my scalp and hair. It doesn't leave the scalp stripped of its natural oils but still purifies and unclogs the pores.
It is amazing for colored hair that needs a lot of hair treatment. It doesn't leave it feeling dull and dry. After this shampoo, your scalp and hair strands will be hydrated and smooth.
It works best on coarse hair, leaving it soft and shiny after blow drying. The shampoo is very concentrated, so you only need a bit of it for your hair.
It is a bit pricey, I must say. Still, the bottle is big, so you can use it for up to 6 months if you don't use it every time you wash your hair. I don't recommend using this shampoo every week because of the price. Instead, you can use a cheaper shampoo and only use this for the deep clean method every two weeks.
Pros
 

Cleans well

Smells great

Gentle for the scalp
Cons
Final Mark:
9/10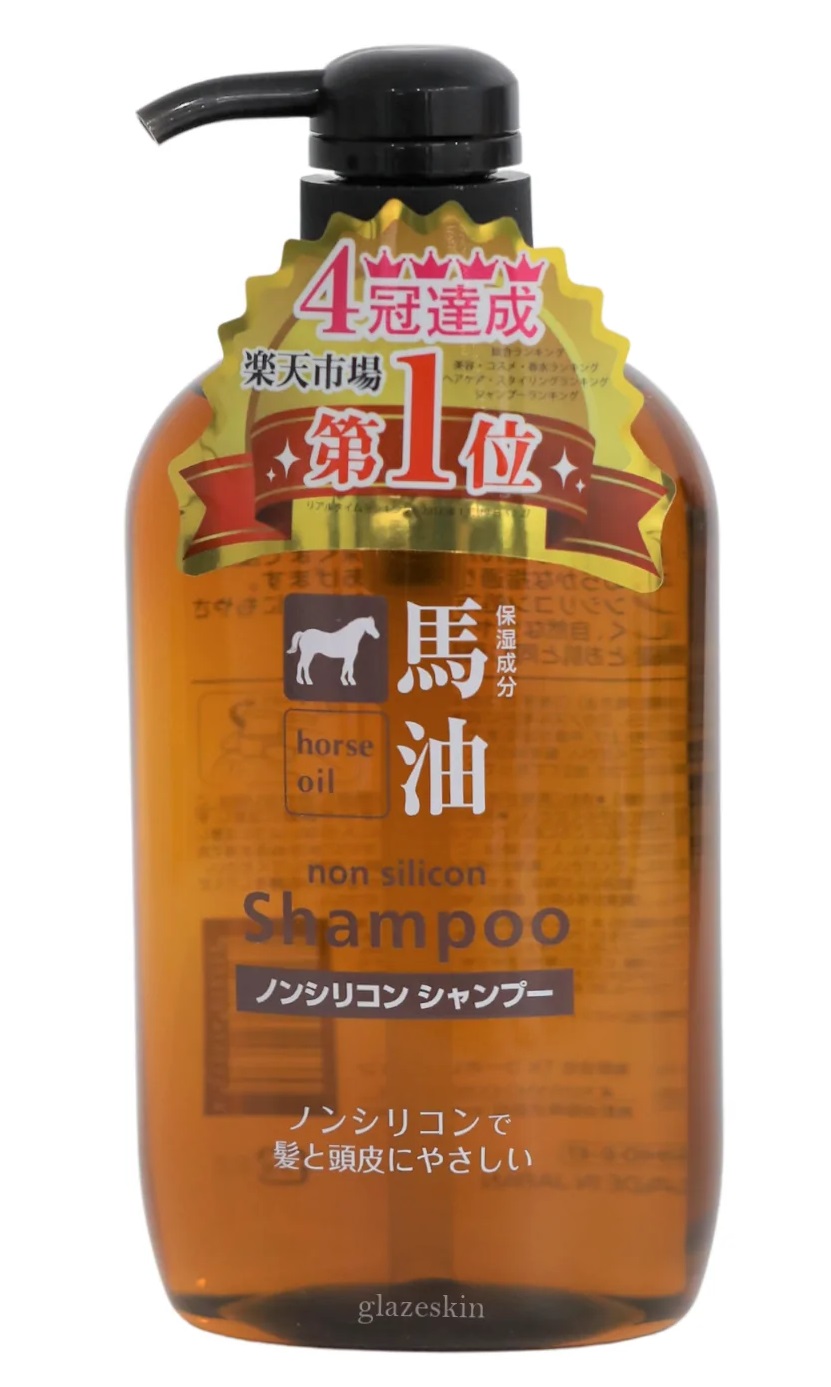 Cosme Station's shampoo with horse oil is an excellent choice for people who struggle with frizzy and unmanageable hair.
Have you always dreamt of just washing and letting your hair air dry, and voila, you have perfect hair? This non-silicone shampoo with horse oil does just that, and after the first wash, you will notice a difference.
If you have frizzy hair, I advise you to use this shampoo regularly, so you don't have to worry about styling your hair whatsoever.
The horse oil does a fantastic job of leaving your hair smooth and shiny even days after washing it. It is a secret ingredient in Korea that you need to have.
The one thing that can be a problem is the smell. Horse oil has a  very distinctive smell, so some people can't stand it. Still, I believe it is a great choice, so the smell should not be the dealbreaker.
Pros
Natural and safe

Horse oil for nurture

Leaves hair smooth and shiny

Inexpensive
Cons
Final Mark:
9/10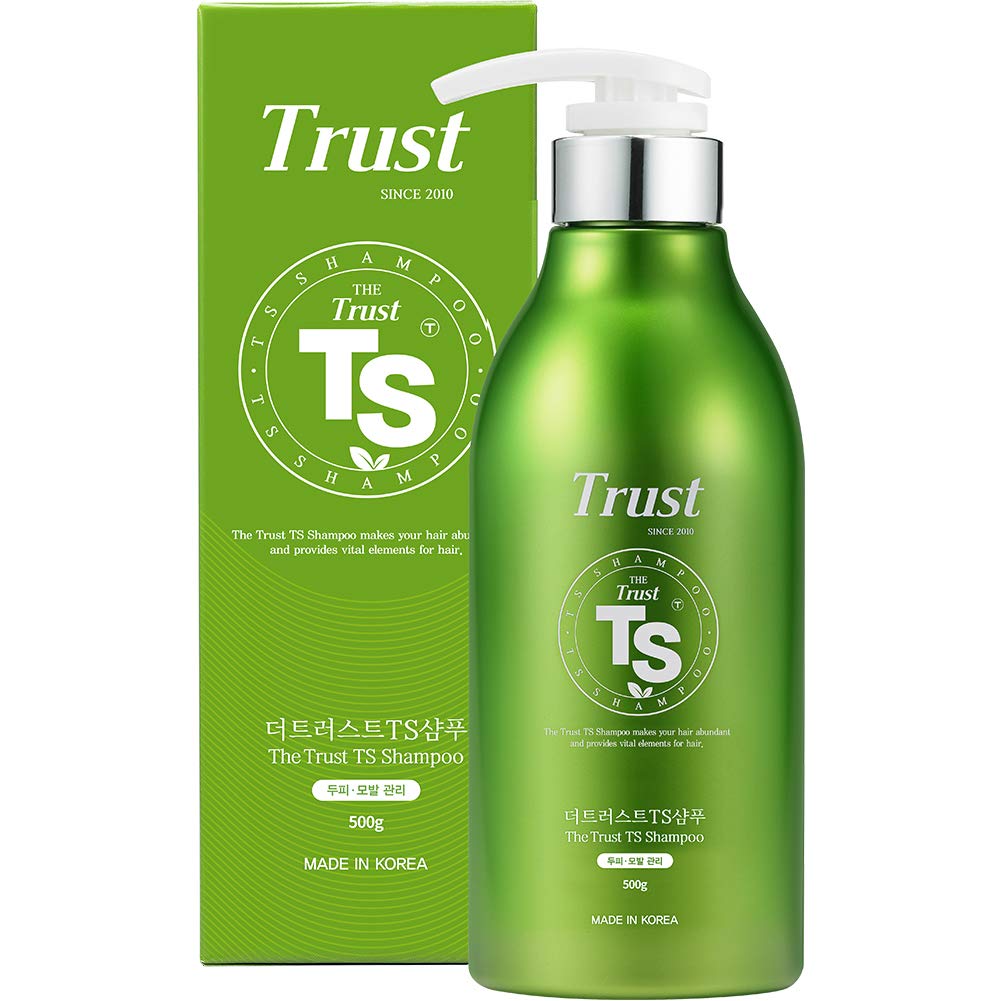 The Trust TS is one of the most famous and affordable Korean shampoos you can try for your hair.
Niacinamide, zinc, and ginkgo leaf extract nourish your hair, leaving it feeling glossy and clean.
These ingredients are key for volume and shine, but they don't leave your scalp feeling itchy. This shampoo is one of the best choices for everyday use, so I recommend it to everyone. 
A universal shampoo for curly, colored, or thin hair. This should be at the top of your list if you are just starting to use Korean shampoo.
After a couple of washes, your hair will be fuller and healthier because it has all of the good ingredients that make Korean shampoos great.
This is an awesome choice for anyone who colores or has damaged their hair because it is a game changer.
The only thing I don't like is the texture; it is a bit too runny, so it can easily slip from your hands. That is why I advise you to put it directly onto your scalp and rub it.
Pros
Natural and safe

Cleans well

Smells great

Inexpensive

Great ingredients

For every hair type
Cons
Final Mark:
9/10
FAQs
Question: What shampoos do Korean celebrities use?
Answer: Some Korean celebrities have mentioned using Daeng Gi Meo Ri Tea Tree Cool Shampoo. This shampoo is on my list; you can check why I like it.
Question: Which shampoo is best for hair fall in Korea?
Answer: Ryoe Korean Herbal Anti Hairloss Damaged Hair is the best Korean shampoo for fighting hair loss. It is regarded as one of the best solutions for hair loss that provides quick results.
Question: Which is the best Korean conditioner?
Answer: CP-1 Nourishing conditioner is one of the best Korean conditioners on the market. Still, most Korean shampoos are shampoos and conditioners, so many people don't need to use anything extra.
Conclusion
I hope this guide explains in detail the benefits of Korean shampoos and why you should try them.
I think the best shampoo for your hair is the one that solves your hair problems. If you want to have healthy hair, one of the great benefits of Korean brand shampoos is they are all made without parabens, preservatives, or artificial colorants and fragrances. 
My final buying decision will be Nature RRepublic'sAgran essential if you don't have a specific problem that needs to be resolved.
All of these shampoos are safe to use and try out, so I hope this guide will help you find the best one for you.
I hope the guide comes in handy if you want to try out new hair care products or just want to learn more about the Korean products you are using. We all want healthy locks, so treat your tresses as best you can!
Looking for more interesting readings? Check out: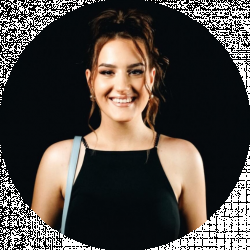 Latest posts by Milica Ugrenovic
(see all)