I used to suffer from dry and frizzy hair a lot. My hair doesn't have a bad texture, but I don't like it when it is dry and frizzy. So when searching for products long ago, I learned that introducing aloe vera into my hair routine could help me long-term.
And you know what? It really helped. This post is dedicated to the best aloe vera hair masks you can use at home. Why should you even use a hair mask? To clarify, a hair mask nourishes the hair with hydrating ingredients such as shea butter, coconut oil, and almond oil. This can help reduce breakage, create shine, and make your hair manageable.
My biggest secret is the addition of aloe vera; I both make aloe masks at home and buy them in the store. They are a great trick to get hair back in shape. I know many of you like store-bought products, so I made a list of the best aloe vera masks that bring long-lasting results.
Bottom line up front: My all-time favorite mask is Christophe Robin's Hydrating mask with aloe vera. I love it because it has a high concentration of aloe vera, smells great, and leaves your hair with instant results.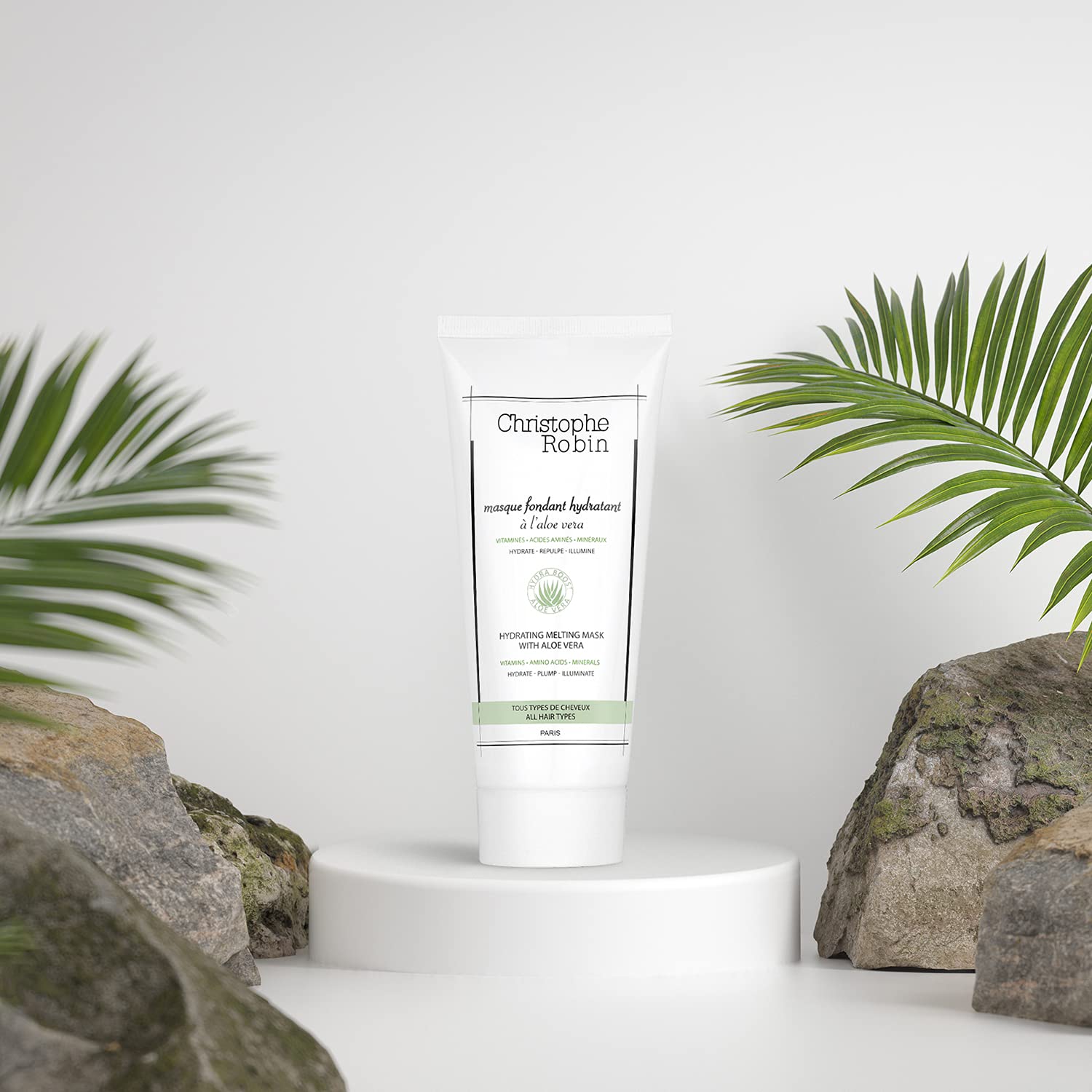 My Top Picks Up Front
Christophe Robin Hydrating Melting Mask With Aloe Vera –

Excellent choice for dry and frizzy hair that need instant and long-lasting results.

GIOVANNI Hemp Hydrating Deep Conditioning Hair Mask – 

A great choice for all of you who want to use a high-quality aloe vera mask from time to time.

Maui Moisture Coconut Oil Hair Mask for Curly Hair – Superb for people who have curly hair and love the smell of coconuts.
Garnier Ultimate Blends Hair Food, Aloe Vera  –

An excellent choice for people with long and dry hair that needs constant treatment.

Tio Nacho Aloe Vera Deep Repair Hair Mask Treatment –

Great choice for frizzy and dry hair that needs deep repair.
All You Need to Know about Aloe Vera
Is an Aloe Vera Mask for You?
All hair types can benefit from using an aloe vera hair mask or incorporating it into your natural hair care routine. If you have any of these hair problems, an aloe vera hair mask may help your hair:
Dandruff

Dry hair

People who use heat-styling tools a lot

People with color-treated hair

Damaged hair
Before trying out an aloe vera hair mask, you should know everything there is to know about it.
Aloe Vera Masks Every Day or Once in a Blue Moon?
 It would be best if you used an aloe vera hair mask once per month for your hair. If you need to use it more often because you have a burning hair problem that needs to be resolved asap, use it once a week.
Aloe vera can cause irritation and dryness on the scalp if overused or if you have a sensitive scalp. If you notice these signs, take a break from using it.
Aloe Vera — a Solo Act or a Team Player
Should you mix aloe vera with other ingredients?
Mixing the gel with a small amount of oil or conditioner makes it easier to apply to dry hair strands.
Adding other ingredients such as essential oils or fruit juice can add fragrance and boost the benefits of the aloe vera.
Plus, you can mix aloe vera with other beneficial ingredients such as:
honey

coconut oil

olive oil

egg yolk

mayonnaise

avocado
Don't forget to check if these other ingredients work well with your hair type and the problem you are trying to solve. Usually, natural ingredients won't cause a severe reaction, but you should take care nonetheless.
Make Your Own Mask at Home
Making an aloe vera mask is an excellent task for those who like growing plants and getting their hands dirty.
As long as you have the plant, the rest is easy. Here is all you need to do:
Before you start to make an aloe vera mask, make sure that you are using the right product.

Take a few leaves of the aloe vera plant and cut off the thorny edges.

Remove the outer green peel of the leaf with a sharp knife.

Take out the gel from the inside of the leaf with a spoon.

Put the gel into a blender or food processor and blend it until it becomes smooth and creamy.

Put it on your hair for 15 minutes and wash it off with mild water.
Pro tip: It's best to use this fresh aloe vera on your hair and skin while it's still wet.
All you need for this mask is one aloe vera leaf, a knife, and a jar for storing the gel after it's made.
 Homemade aloe vera gels and conditioners are easy to make and use, but you should take care of them to avoid contamination. For example, don't store them for longer than one week in the refrigerator.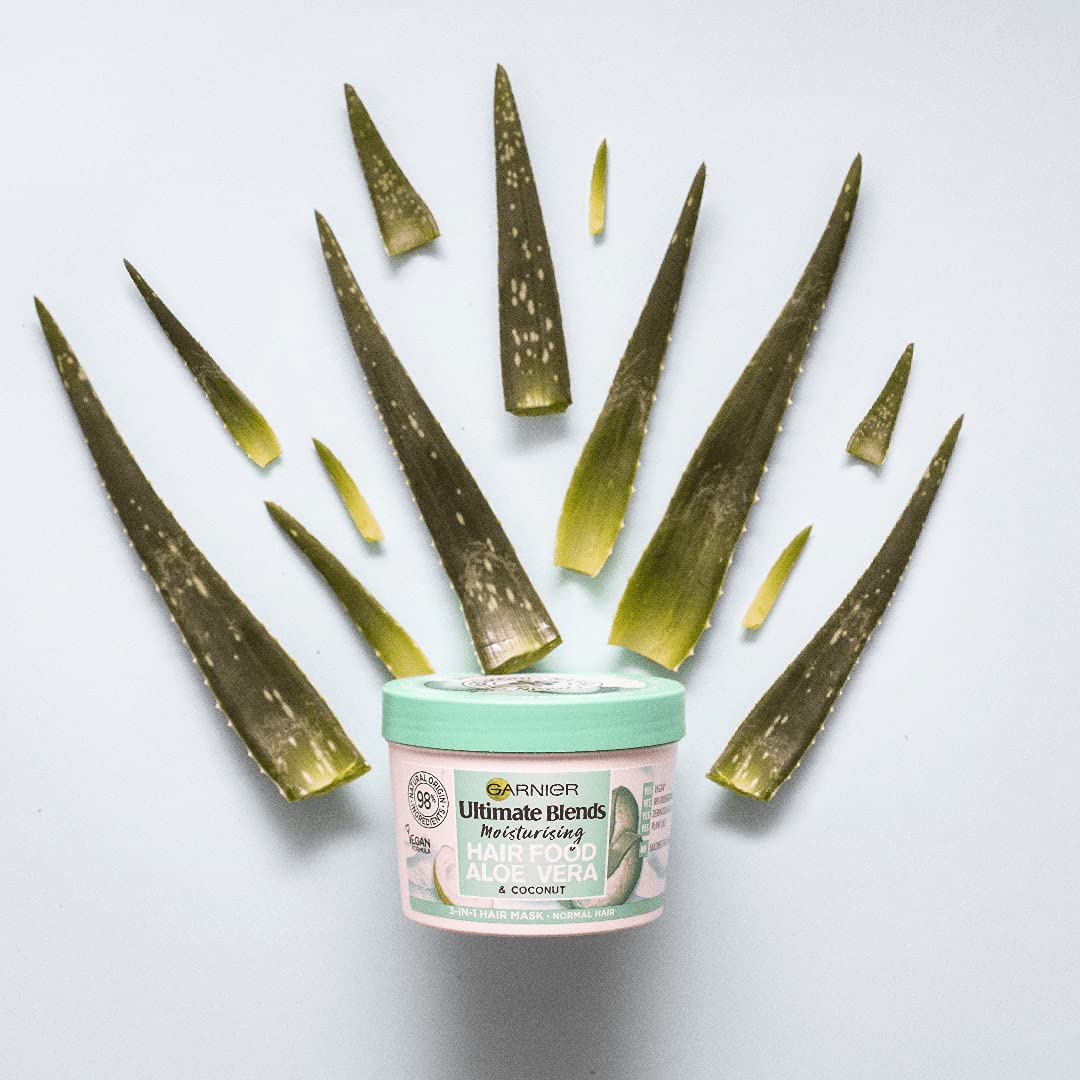 The Best Aloe Vera Masks: Why Did These Masks Make the Cut?
I choose these six store-bought hair masks because they are the ones that have a good percentage of aloe vera in them. I love making my hair mask from my home plant, but when I buy a mask, I want it to be as good as the gel in the plant itself.
Some have other beneficial ingredients that can help your hair even more. I use these masks regularly and recommend them to anyone wanting to try out the real deal.
I have tried many masks that don't have enough aloe vera in them, and I didn't get the same effect as with these ones. 
Product Recommendations 
Christophe Robin Hydrating Melting Mask with aloe vera is one of the most concentrated masks you can get for your hair.
From the smell to the way it melts in your hands, the mask is so perfect that you'll have a desire to eat it. Also, I love that you can feel the texture of the aloe gel in it, which means it is very concentrated.
When you put it on your hair, it just melts from your roots to your ends and smells delicious. In addition, your hair feels hydrated after you have washed it off. The results are instant, and my hair has been gorgeous for days.
One fantastic thing about it is that it tames frizz, so this is a good recommendation for all of you who have dry and frizzy hair.
The only thing I don't like is that the package is way too small, so I only get to use it a couple of times before I need to buy another one.
Specifications
Brand:

Christophe Robin

Hair type: Every hair type
Best for: Dry and frizzy
Pros
Smells great 

Amazing texture

Good both for the scalp and the hair

Entirely based on aloe vera

Natural without damaging ingredients

Instant and long-lasting results
Cons
Small bottle, I get 4-5 uses out of it
Final Mark 9/10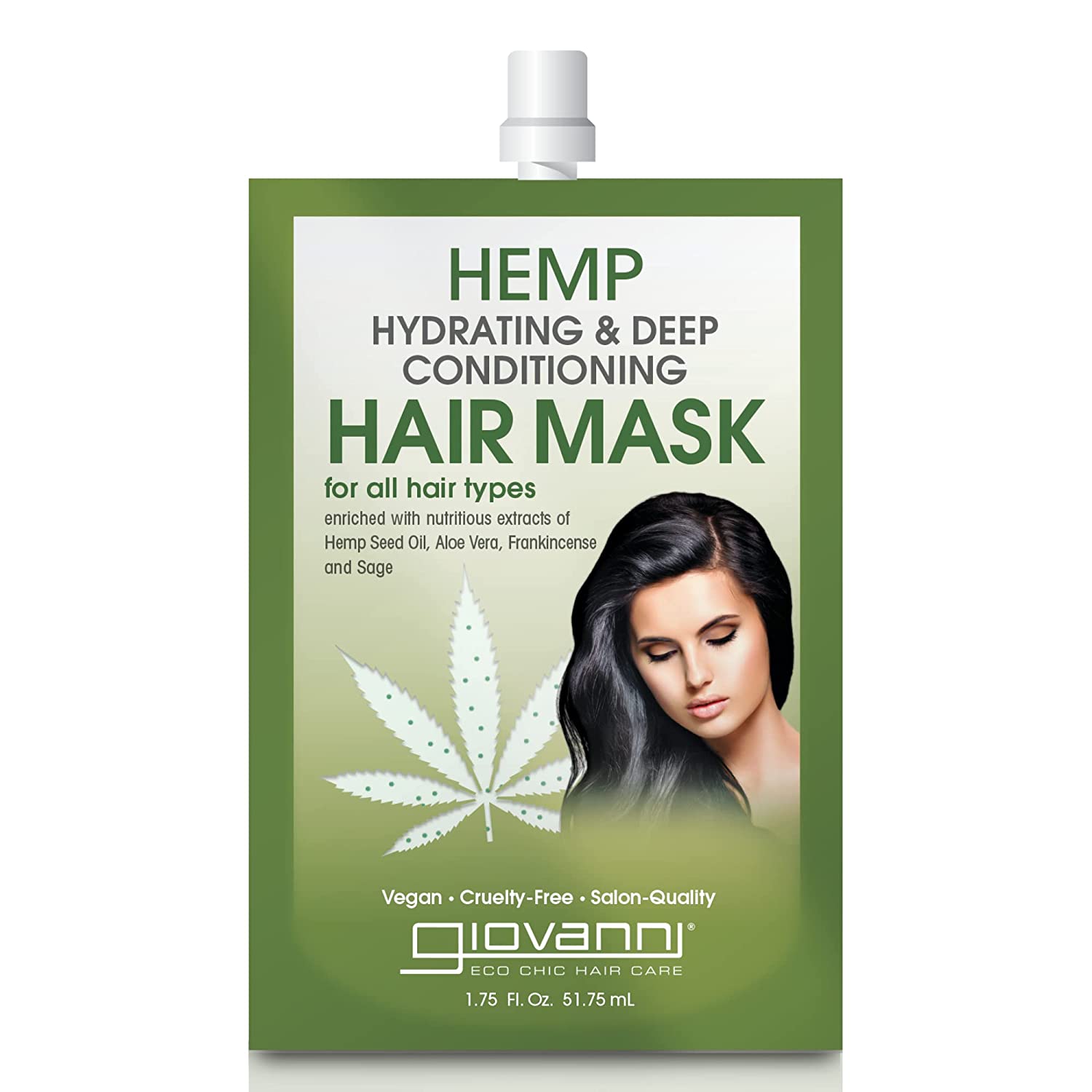 Giovanni Hemp Hydrating Deep Conditioning Hair Mask is one of the best combinations of two ingredients that can benefit dry and damaged hair.
If your hair is damaged and over-processed, you can use this mask to recover it after a couple of applications.
Both hemp oil and aloe vera are good ingredients for battling dry and brittle hair. After one application, you will get moisture back in your hair shafts. That is why I recommend this hair mask to low-porosity hair types that need to keep moisture in their hair.
I don't recommend this to high-porosity hair types because it can be too much for them.
I love that the ingredients in this mask are natural and vegan-friendly.
The mask's texture is very smooth, and the smell is clean and salon-like. I recommend using this mask for a long time because it will have a long-lasting effect on your hair.
The only thing I don't like is that the package is tiny; you can use the mask only once if you have very long hair. Plus, it is pricey to buy it every week. Therefore,  I recommend it to people who will use this mask once a month.
Specifications
Brand: Giovanni
Hair type: Every
Best for: Coarse or over-processed hair
Pros
Great texture

Smells good

Natural, vegan ingredients

Instant results
Cons
Final Mark 9/10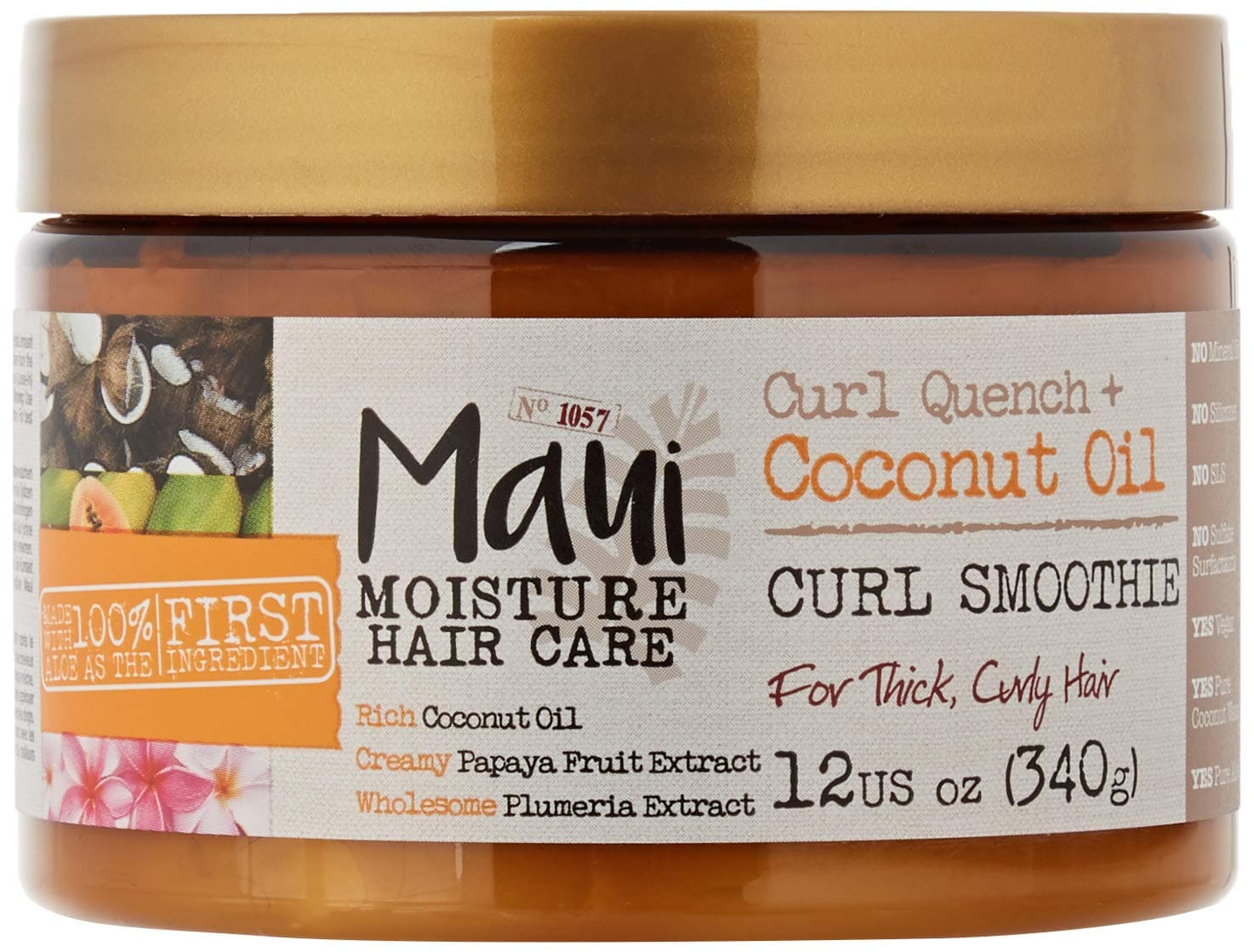 Maui Moisture hair mask combines coconut oil and aloe vera, making it an excellent choice for people with curls.
This mask will give your locks more life and volume, which is a must in every curly hair routine.
If your locks don't have volume, feel dry, or your curls aren't tight enough, this will work like a charm.
Of course, it mostly smells like coconut, but it is not overwhelming. After applying this mask, the moisture in your hair stays for days. I know how my curly girls have problems taking care of their hair, and I often recommend them just to use this mask every week.
You don't need a fancy shampoo or conditioner, just this mask. The mask's texture is very thick, so it is perfect for coarse locks that need detangling.
I love everything about this product, and it works for curls. Still, it can be a bit too much for people with thinner hair because it can cause product buildup on the scalp.
Specifications
Brand: Maui
Hair type: Curly and coarse hair
Best for:  Curly hair
Pros
Smells amazing

Great texture

Lasts long

Great for coarse curls
Cons
Not for thin hair

Can cause buildup
Final Mark 8/10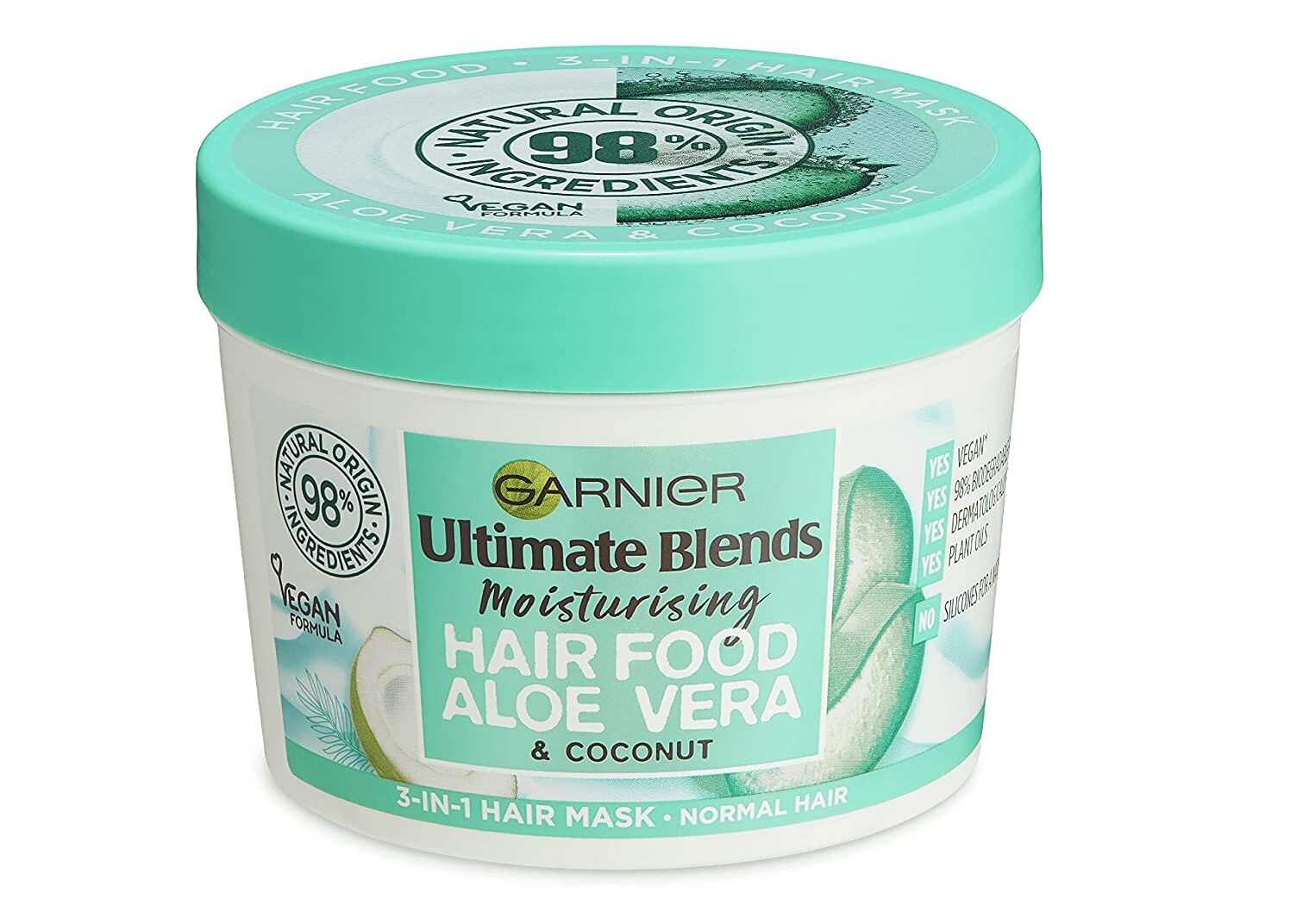 Garnier Ultimate Blends Hair Food Aloe Vera mask is one of those masks that you can use, and you will never get tired of it.
This mask is one of the most economical ones because it will be sitting on your shelf for months, even if you use it every week. The package is so big that it is worth every dollar. But, that doesn't mean it is less luxurious than the rest of the mask.
On the contrary, Garnier's aloe vera masks are chemical-free with a very high percentage of aloe vera.
It doesn't have any other beneficial ingredients, which can be a plus for people who just want aloe and nothing else. The results are instant, and it is best for long dry hair that needs constant taking care of.
The mask's scent is fantastic, even though their banana mask definitely has the best scent.
The texture is soft, and it's not runny at all. I use it on the ends of my hair before I wash it or during my shower. For me, it is most efficient when I put it on dry hair 15 minutes before hitting the shower.
Also, even though they are from the same line, the shampoo and conditioner have some bad chemicals, so I don't recommend them.
The only thing that I feel may not work for everyone is that it is a bit hard to take off. You need at least 10 minutes to make sure it is completely gone. If it stays on your hair, it may cause oily hair.
Specifications
Brand: Garnier
Hair type: Every except oily
Best for: Long brittle hair
Pros
Smells amazing

Just aloe and nothing else

Huge package

Smooth texture

Lasts forever
Cons
Final Mark 9/10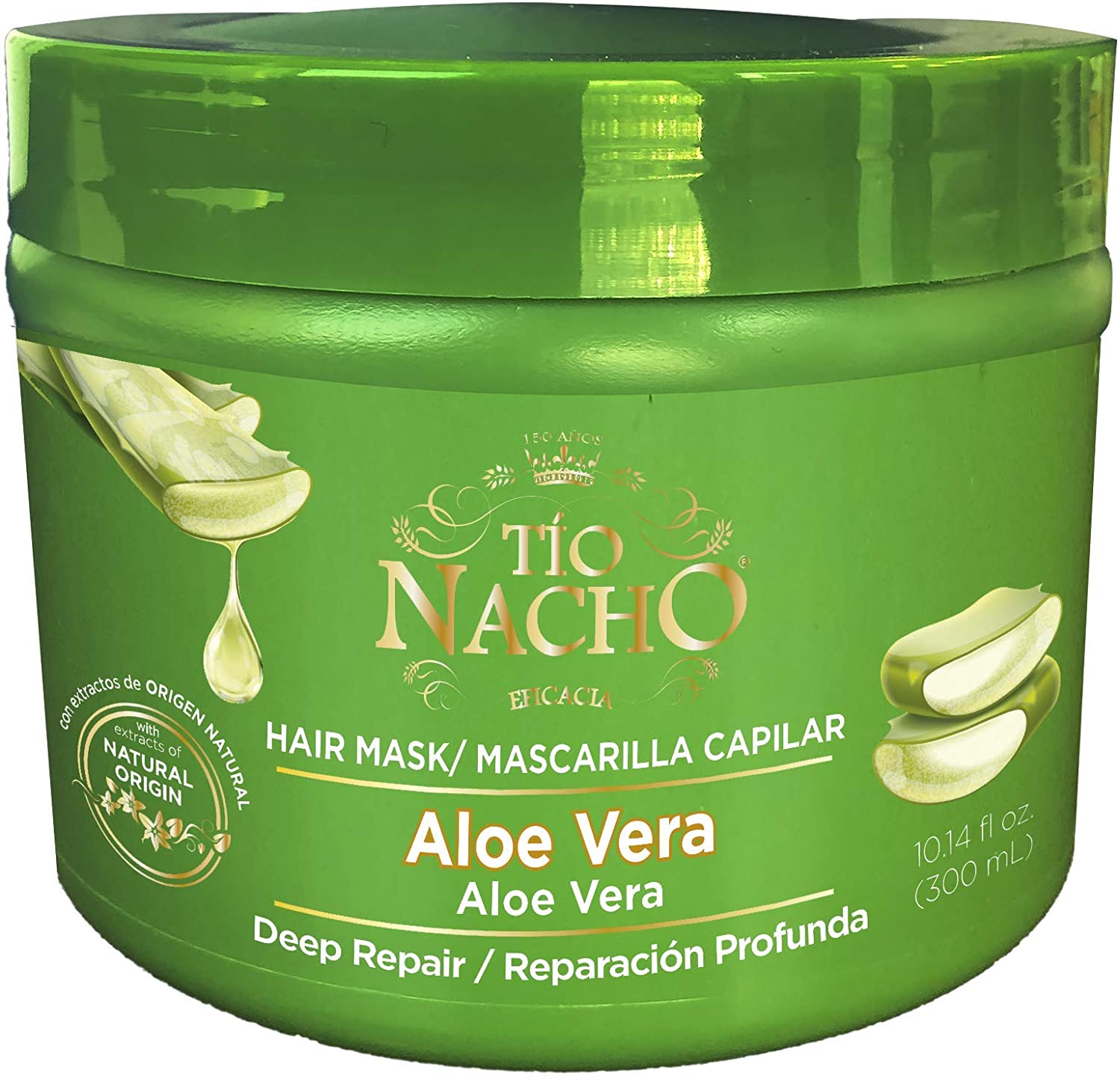 Tio Nacho's aloe vera deep repair hair mask is the best option if you want to give your hair a luxurious treatment that will leave it shiny and thick for days. The packaging is huge, so you will use it for months and months, which is great because the mask doesn't give instant results. Still, when you use it a couple of times, you will notice a change in your hair.
Apart from aloe vera, the secret ingredient in this mask is royal jelly, which is responsible for leaving the hair thick and shiny.
I love the scent; it is quite clean and natural. The texture is a bit more gel-like, meaning you may have to apply the product a couple of times, especially if you have thick hair.
I recommend this product to anyone that wants a good aloe vera mask at an ok price. Not everyone will enjoy the slimy texture, but for me, it is proof that real aloe was used.
Specifications
Brand: Tio Nacho
Hair type:  Every
Best for:  Thin, damaged hair
Pros
Smells great
Good ingredients
Big packaging
Cons
Runny texture
It doesn't give instant results
Final Mark 8/10
FAQs
Question: How long should I leave aloe vera on my hair?
Answer: Leave the aloe vera on for 15 to 20 minutes, or up to an hour if you have time. Shorter application times may be more beneficial for people with sensitive skin.
Question: Can aloe vera damage your hair?
Answer: Aloe Vera may cause itching, dryness, and irritation if you have a sensitive scalp.
Question: Do you put aloe vera on wet or dry hair?
Answer: Applying it to dry hair is best, especially if you want to make a deep conditioning mask.

Know Which Mask to Buy before Entering the Store
As with any product, it is essential to read the label. For example, some aloe vera hair masks contain chemicals that are more harmful than beneficial to your hair. 
Some of these harmful ingredients are dyes, peroxides, and sulfates. Your hair will benefit more from using an all-natural or chemical-free aloe vera hair mask.
I hope you've learned something new here today. Maybe you were already familiar with some of these masks, and perhaps you weren't. Still, I have shown you the benefits and cons of my favorite six aloe vera hair masks so that you can make a better buying decision.
Focus on the benefits and your hair's needs, and don't forget to test a couple of them to see what works best for you.
My final buying decision is either Christophe Robin Hydrating Melting Mask when you want to spend a few dollars more on a luxurious treatment or Garniner's mask if you want one excellent mask that will last for months.
There's certainly no shortage of aloe vera hair masks on the market. So go out there, shop around, and find one that works for you!
Looking for more interesting readings? Check out: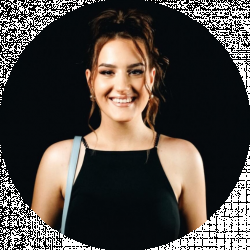 Latest posts by Milica Ugrenovic
(see all)