Some hairstyles and tools such as perm, curls, and straighteners will probably remain popular forever. At the same time, though, more women prefer to avoid applying harsh chemicals to their locks and choose to display their natural hair while also being proud of their hair texture.
Obviously, that doesn't mean you can no longer use hair styling products. For instance, you will still need a hair-setting lotion, regardless of whether you prefer a full wet set or just a simple scrunch. For that reason, I have gathered some of the best setting lotion out there that can suit the needs of your hair type.
But first, I wish to talk about the most important aspects you should consider when purchasing a hair-setting lotion and the main benefits of this haircare product.
The Best Up Front
My favorite setting lotions are the Lotta Body and Wrap-It Shine lotions. They have been used for years and proven to work. Especially if you are looking for shine and body.
How to Find the Best Hair-Setting Lotion for Your Locks
Not all setting lotions are good for your hair; each product might offer different results based on your hair type and texture. That's why you should be aware of the following things that you must consider when buying the best hair-setting lotion you can afford.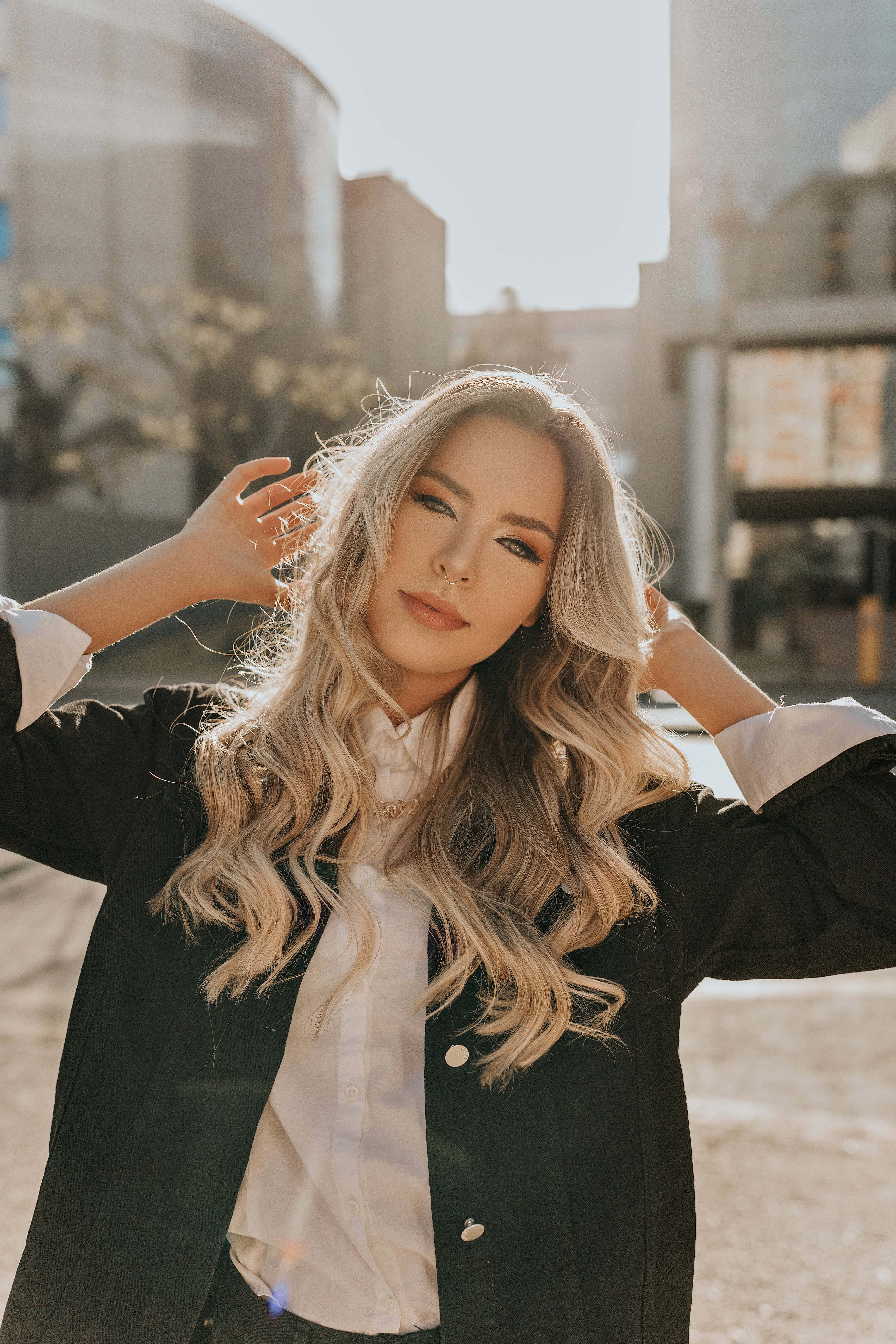 Holding Power
This varies depending on the way you want your hairstyle to look. If you want to achieve a high hold, you should opt for products with a strong golding power that will definitely keep your hairdo in place. At the same time, this type of setting lotion might make your hair look too stiff because the individual hairs won't move as much. That might become unpleasant and unnatural.
I suggest you start by using a setting lotion that comes with a medium holding power. It will hold your hairstyle while also allowing your tresses to move and be bouncier. That's how you achieve a more natural look.
Ingredients
The list of ingredients is always important for beauty and hair care products. For starters, you should avoid those products that contain allergenic ingredients. Search and opt for options formulated with moisturizing ingredients like Jojoba oil and coconut oil. These hydrating compounds will provide a lot of benefits to your hair.
Secondly, try to opt for a product that's free from the ingredient alcohol and other harsh chemicals because all these substances will damage and dry out your hair strands. The most important ones are the first couple of ingredients listed on the label because that means that these substances have the highest presence and concentration.
The Unique Needs of Your Hair
You are unique and your hair is also unique. Therefore, the styling products you're using should definitely reflect that. There are certain things to keep in mind. For example, have your locks been relaxed or permed? Have you ever color-treated your hair? Is your hair thin or thick? What are the patterns of your curls and their texture?
All these details will influence the type of formulation that will help you gain optimal results for your hair. And don't worry if the first hair-setting lotion you try isn't working for you. Feel free to experiment with different products and brands until you find the one that's best suited for your hair's needs.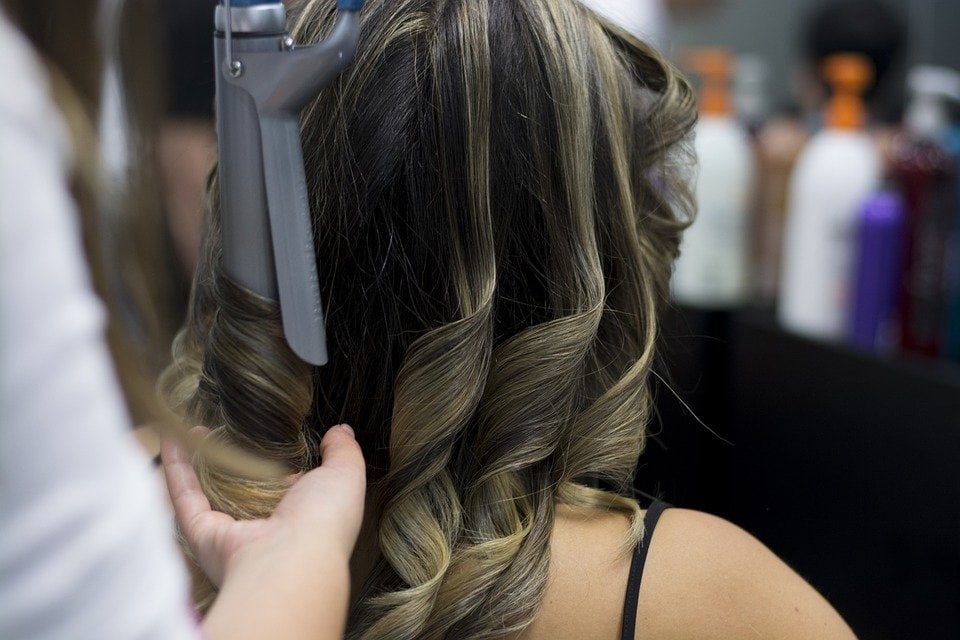 Finding the Best Hair-Setting Lotion for Your Tresses – Main Benefits
Setting lotions offer numerous benefits:
They protect your hair from humidity;
You can use them to style your tresses without even using heat;
These products lock in the natural moisture of your curls which prevents dry and damaged hair;
You won't have to deal with issues such as frizz anymore;
Your curls will become smoother, silkier, and bouncier.
One thing I love about setting lotions is the fact that they don't weigh your locks down. Also, it saves you a lot of time because your hair won't need any touch-ups till you comb or wash it. And, even without foam rollers, a setting lotion will offer you that much-desired natural definition and texture boost.
The Best Hair-Setting Lotion – Top 5 Choices
Now, that you know how to find the best hair-setting lotion for your unique hair needs, it's time to discover some of the most popular setting lotions available out there. I have listed the following hair care products in no particular order but I've selected them based on their customer ratings.
a. Lotta Body Setting Lotion

The Lotta Body setting lotion has been on the market for years, and many generations of users are happy with how this product works. Some of you might have seen their grandmas or mums use this setting lotion. The best quality of this haircare item is its staying power, due to which you can create long-lasting hairstyles while also achieving a glossy-looking appearance.
Since this product has a lightweight consistency, you won't feel your hair weighed down. Some say this lotion can also seal split or damaged ends. I also like how this product remains on my hair when it's raining or humid outside.
Pros
It has a firm hold;
It is lightweight on your locks;
You won't have to do touch-ups when it's hot or humid outside;
This product is manufactured by Revlon, which is a trusted and reputable brand.
Cons
This product has a pretty strong chemical scent which some of you might not like;
You will have to dilute this lotion based on your hair type or whether or not you have color-treated your locks
b. Mizani Setting Lotion

The Mizani setting lotion is a premium hair care product that's made of high-quality ingredients. Home users and salon professionals alike love this hair-setting lotion because it leaves your tresses silky and soft. That benefit occurs due to the product's ceramide content that will infuse your tresses with moisture.
Not only that, but the Mizani lotion will also keep your hair in place the way you want it to be. It's easy to use, and you can start applying it directly from the container. Some would like to dilute it, which is also fine.
Pros
It's easy to use and makes your hair smooth and silky;
It's suitable for those who want to use it with a wet setting;
The coconut scent is very pleasant;
The formula is free of petrolatum and parabens;
It's enriched with olive oil, coconut oil, and marula oil;
This product is highly effective, especially if the final result you're looking for is hydrated and bouncy curls.
Cons
You can use this lotion with dry hair, but the outcome will be hair locks that feel a tad greasy;
It isn't the ideal choice for those who want tight curls because this lotion is better for those who want wavy hair or looser curls.
c. Seriously Smooth Swift by Kinky-Curly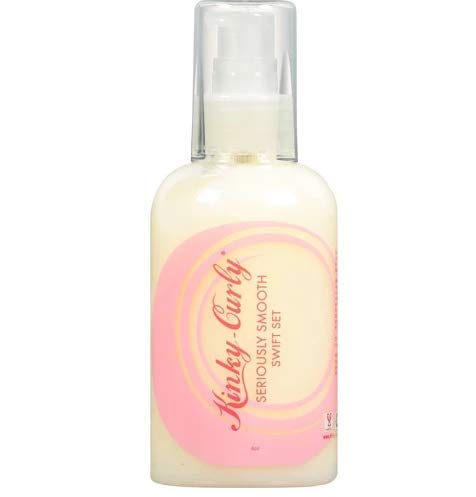 This Kinky-Curly hair-setting lotion provides a soft level of holding and hydrates your locks. It smells like coconut, which I love. After applying this product, your curls will be bouncier, softer, and have a sheen. The formula was specially created to target the needs of naturally curly hair. Therefore, it does a great job of moisturizing curls without weighing them down.
It is infused with both argan and coconut oil, two of the most hydrating ingredients out there. Their action combined will leave your tresses smooth and luscious. If your hair is porous or dry, then this hair lotion might be the perfect solution for your needs. You will achieve optimal results if you apply this lotion to damp hair.
Pros
It's the perfect hair-setting lotion for all of you who have color-treated your hair;
It has a very pleasant coconut scent;
This formula is highly moisturizing;
One bottle of this hair lotion will last a long time because you only need to apply a small amount of product;
It's a very affordable haircare product.
Cons
One user complained that after using this lotion, she discovered flakes on her scalp;
Another reviewer said that she felt her scalp dry after applying this product.
d. Twist & Set Hair Lotion by Design Essentials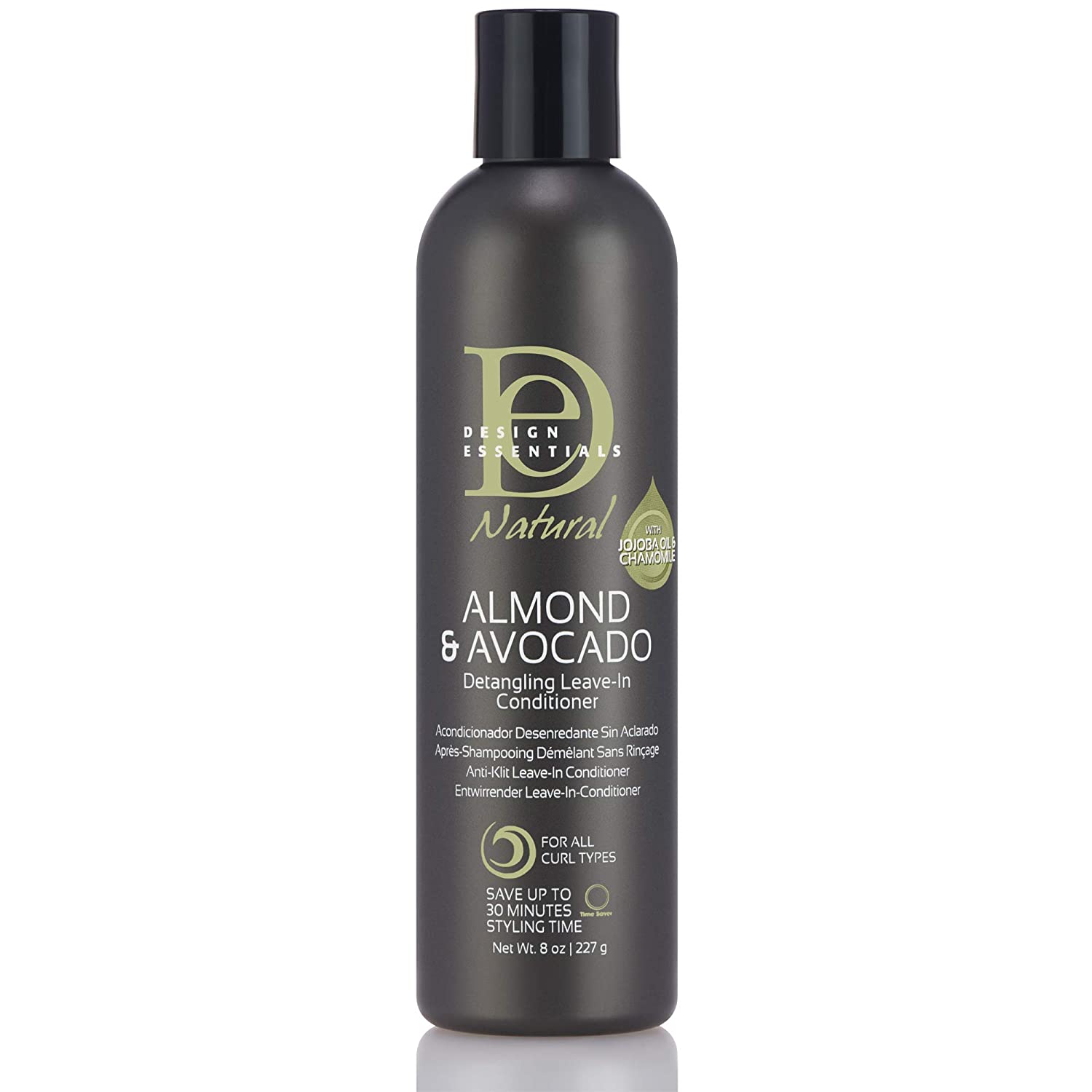 If you prefer to achieve a medium hold when you style your hair, this Design Essentials hair lotion might be just the product you were searching for. This ready-to-use haircare product suits all hair types, and you won't even have to dilute it before applying it. The application process will be a breeze due to the product's spray head. This lotion will detangle your curls and set your hairstyle into place.
The formula is full of natural and safe ingredients. For instance, the almond extract included in the formula leads to nourished and shiny hair. The avocado content will prevent breakage and moisturize your locks. It also contains other beneficial ingredients, such as hydrolyzed wheat protein and jojoba oil.
Pros
It boosts the manageability of your hair by detangling it;
It promotes healthier and stronger hair;
This product is free from harmful chemicals;
If you're not happy with the way this product works, you can return it, and get your money back;
It will condition and detangle your locks;
This hair lotion will coat your curls with a protective layer while also keeping your hair well-moisturized.
Cons
It may not be the perfect solution for very thick hair;
Some might not like the almond scent
e. Wrapp-It Shine Foaming Lotion by Nairobi

The Nairobi foaming lotion is a professional-grade hair care product that you will absolutely love. It was first created to provide thermal protection during blow styling. However, many women successfully apply it to achieve fabulous hairstyles without hair dryers. So, one could say this is a multi-tasking type of lotion.
This formula is free from alcohol, so it won't dry your hair. Due to its foam consistency, it's very easy to use. Most users are happy with how this product does its job, saying it's a fantastic wrap hair lotion.
Pros
It's an alcohol-free haircare product;
This foaming lotion will boost your hair's volume;
You can create beautiful wavy hair with this foaming lotion;
Adds body and shape to your hair.
Cons
If your skin is highly sensitive, you may feel mild stinging sensations;
A few users complained about how quick this product dries
Frequently Asked Questions
Question: What Are Hair-Setting Lotions?
Answer: It is similar to hair mousses and gels, but they're better because, once it's dry, your hair won't feel stiff or crunchy. A good setting lotion will add a protective layer to your locks by coating them. If you have curly hair, you can use this kind of product to prevent your tresses from changing their pattern or position, especially when the humidity is high.
Question: Should You Apply Setting Lotion on Dry or Wet Hair?
Answer: The best way to apply a hair-setting lotion is on damp hair or wet hair, but some products, when diluted with water, can do the trick on dry hair as well. If the formula is very concentrated, you should dilute it.
Question: Will Setting Lotions Damage Your Hair?
Answer: If you use a setting lotion that contains harsh chemicals and alcohol regularly, in time, your hair might become damaged. However, if you only use it from time to time, when you want to create loose curls or boost volume, this kind of product won't harm your locks as long as you apply deep conditioning hair products to repair any potential damages.
Question: What Is the Best Way to Apply a Hair-Setting Lotion?
Answer: You should apply hair-setting lotion on damp hair. Make sure your hair is not too dry or too wet. Wet hair might lower the product's effectiveness. You should also read all the instructions delivered on the container because some lotions can be directly applied to your hair, whereas others might need to be placed in your hands first and then on your strands.
How to Find the Best Hair-Setting Lotion – Final Thoughts
There's a suitable hair-setting lotion for everyone out there, even if you want to wash and wear your curls as they are or use wet sets, heat rollers, or any other styling tools. This product is highly versatile and locks in your hair's moisture while also keeping potential damages away from your locks.
The benefits of a good-quality setting lotion are almost impossible to deny since they are noticeable on a wide range of hair types, from thick to thin, straight to curly, healthy to damaged. So, try a couple of products until you find out the one that works for you, and then go and rock those fabulous curls of yours.
I would personally love two of the products listed above: the Lotta Body and the Wrapp-it Shine formulas, due to their volume-boosting and strong holding effects. If you want your curls to stay in place and also gain more volume, you will definitely love these two products as well.
Looking for more interesting readings? Check out: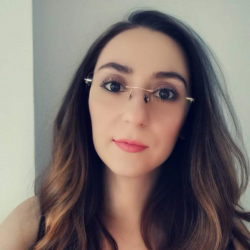 Latest posts by Alexandra Gavrilescu, Home Hair Product Tester
(see all)