It may be strange, but I always measured my hair based on Disney characters. I always wanted Ariel's hair (how did it not get tangled underwater?), but I once cut my hair to Snow White's length, and now it sits at Belle's length. Sadly, we're not Disney princesses, but whether you sport the Tinkerbell look or dream of long lengths like Rapunzel, we tend not to know how to describe our hair length.
Generally, we've all come to some universal understanding that there is short hair, medium hair, and long hair. But the lines between these arbitrary descriptors are hazy. Try going into your hairstylist's salon asking for short hair. Endless other questions will follow because what constitutes short hair to me, may mean something else for you.
Measuring hair has always been confusing. Does it start at the scalp? Can you really measure hair? A misunderstanding with a layperson is not a big deal, but a misunderstanding with your stylist can be distressing and unpleasant. You can end up with hair that's too short, too long, or just not right.
When scissors of any kind come close to your head, it's essential to know what you want and how to communicate it. I'm going to lay out a chart with an intuitive guide to put a stop to miscommunications, so you always get the length you want.
Why Are Hair Length Charts Useful?
Maybe you're looking at getting a precise haircut, or you're looking at getting a wig or extensions. No matter what the circumstances, hair measurements are helpful in all areas of hairstyling. Length is just as important as color or texture, but it's not something we pay enough mind to understand.
Hair charts help create a basis of understanding so that stylists and clients are on the same page. When getting a haircut, the chart helps prevent disappointment and ensures that you get exactly what you want. When it comes to extension, having an objective chart helps you better grasp what length you need for your hair type. Once you learn it, you'll know exactly what to buy to get the perfect outcome every time.
Hair Lengths: Beyond Short, Medium, and Long
What you've probably learned by now, and likely have always known deep down, is that the common language we use to describe hair length isn't exhaustive enough. We need more precise measurements if we're ever going to be on the same page. So, below are some current descriptors that we can arm ourselves with for our next salon appointment.
Different Hair Length Terms
Stylists have discovered that the most fool-proof way to measure hair is by referencing its relation to other parts of the body. It works well because it gives a more specific measure of where you would like the hair to fall.
It's not a perfect science. Because we are all proportionally different, the way my hair falls to a particular body part will not be the same as everyone else's. But that's the exciting part. Using your body is still an effective measurement tool in getting you what you want, but you can't use your body to measure for someone else.
In these new measurement terms, you will see just what I mean when I say it's not entirely universal.
Ear-Length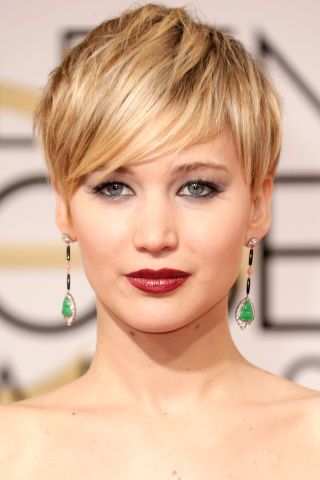 While a buzz cut is technically the shortest haircut one can get, when we talk about short hair, we are typically referring to a pixie cut or hair that falls to the ear. Ear-length hair typically falls to the ear – either the top of the ear or the lobe – and measures roughly 6 inches for straight hair, 4 inches for wavy hair, and 2 inches for curly hair. This can be a bold look for someone who loves to show off their facial features and wants a low-maintenance look.
Chin-Length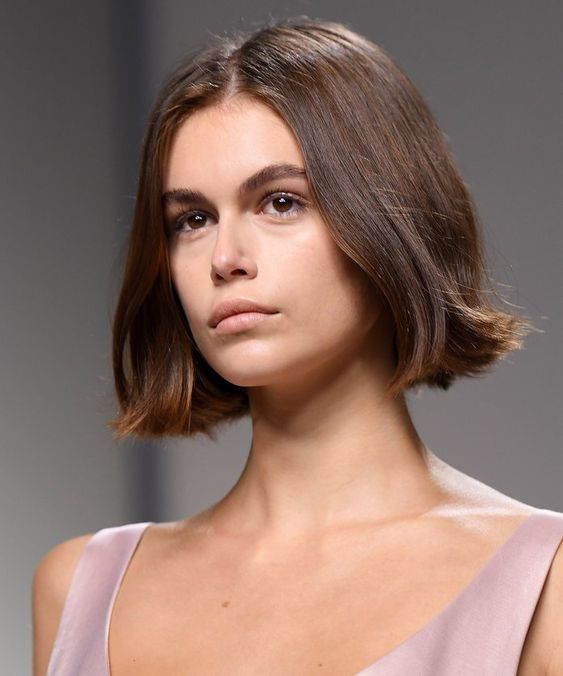 Chin-length hair is usually what we think of when we say short hair. Falling right at the jawline, chin-length hair looks excellent layered or straight across. You may also refer to this length as the 'bob' cut. For those with straight hair, it measures 8 inches, while wavy hair measures 6 inches, and curly hair measures 4 inches. It can be an incredibly sophisticated and retro style to wear.
Shoulder-Length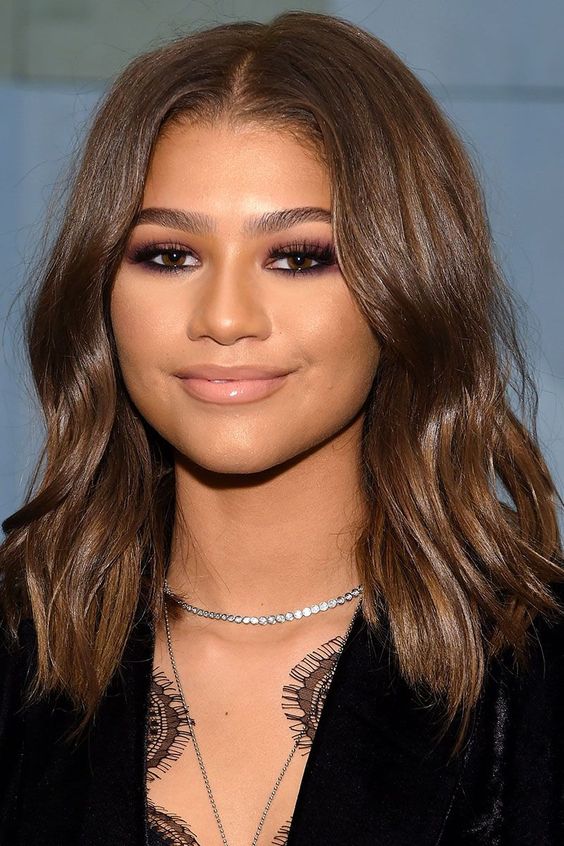 Shoulder-length hair or the "lob" (meaning long bob) is measured in relation to your shoulder. Whether you just want your tips to graze the tops of your shoulder, or you want your strands to drape across the tops, shoulder-length hair is widespread. It's a universally flattering length and typically falls into the category of medium-length hair. Generally, this hair length is 12 inches long for straight hair, 14 inches for wavy hair, and 16 inches for curly hair. The bonus of shoulder-length hair is that it is the perfect length to pull it up and off your face for ponytails, braids, and more.
Armpit-Length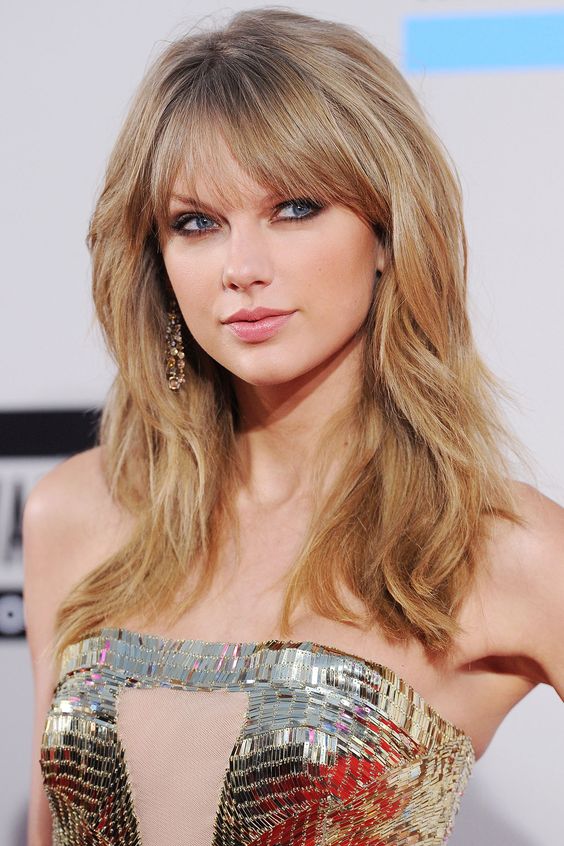 Stylists argue that this is one of the most sought-after hair lengths. It's the perfect meeting point between medium and long. In straight hair, it's 18 inches long, 20 inches long for wavy hair, and 22 inches long for curly hair. This length is where the high-ponytail thrives, and for textured hair, the extra length gives curls and waves extra weight and room to thrive.
Midback-Length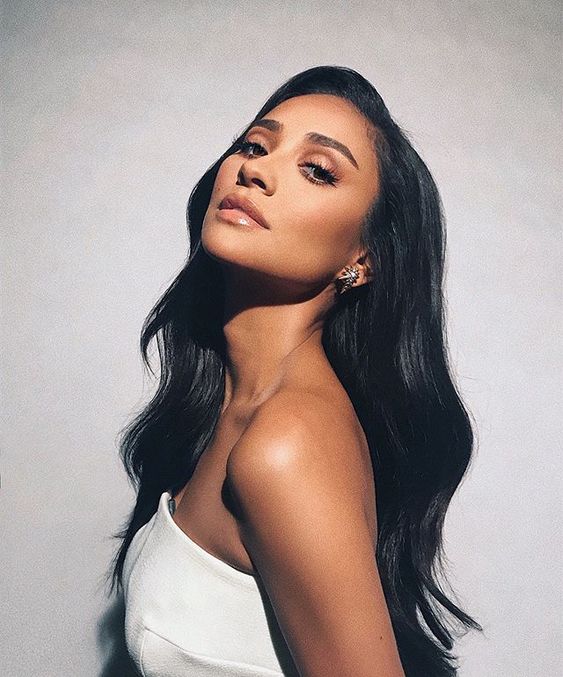 As someone who lives in and loves long hair, if I could get to the midback-length, I could die happy. If you're someone who loves long hair, this is a length that's worth coveting. This is considered true long hair. Whether you have pin-straight hair or thick texture, this length is a stunning look on anyone. Straight hair measures roughly 24 inches, wavy hair measures 20 inches, and curly hair measures 22 inches. With this length, you can rock stunning braids, endless updos, and chignons.
Hair Length Chart
| | | | |
| --- | --- | --- | --- |
| HAIR LENGTH | Straight Hair | Wavy Hair | Curly Hair |
| Ear-Length | 6 inches | 4 inches | 2 inches |
| Chin-Length | 8 inches | 6 inches | 4 inches |
| Shoulder-Length | 12 inches | 14 inches | 16 inches |
| Armpit-Length | 18 inches | 20 inches | 22 inches |
| Midback-Length | 24 inches | 26 inches | 28 inches |
Things to Consider Before Cutting Your Hair
You may love a hairstyle and length that you see a celebrity wearing or found on Pinterest, but before you commit, there are a few things you should think about.
Face Shape
There's nothing worse than getting a haircut you loved in concept, but when it's on you, you fall out of love. Unfortunately, some cute hairstyles will just never suit our face shape, and it's out of our control. If you're completely unsure how to evaluate your face shape, have no fear. Your stylist will be able to guide you through it. I look at my face in the mirror every day – it's shaped like my face. But my stylist sees several faces a day, so he can categorize me a lot more effectively.
But if you're familiar with your face shape, there are a few loose rules to follow based on your facial features.
Rectangle Faces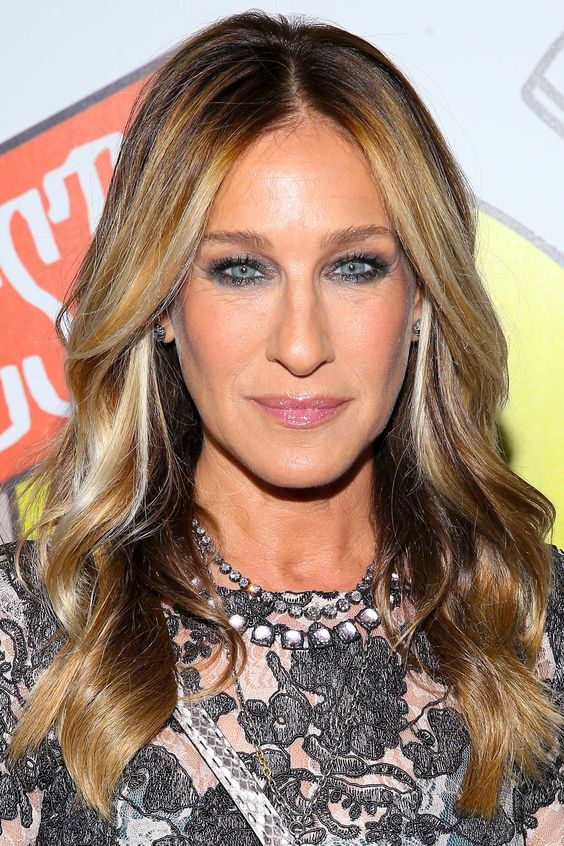 If you have a rectangular face, you have been blessed with a sharp jawline. Shorter hair works well to frame your face. If you love long hair, stylists recommend not going too long because it can make your face look elongated.
Oval Faces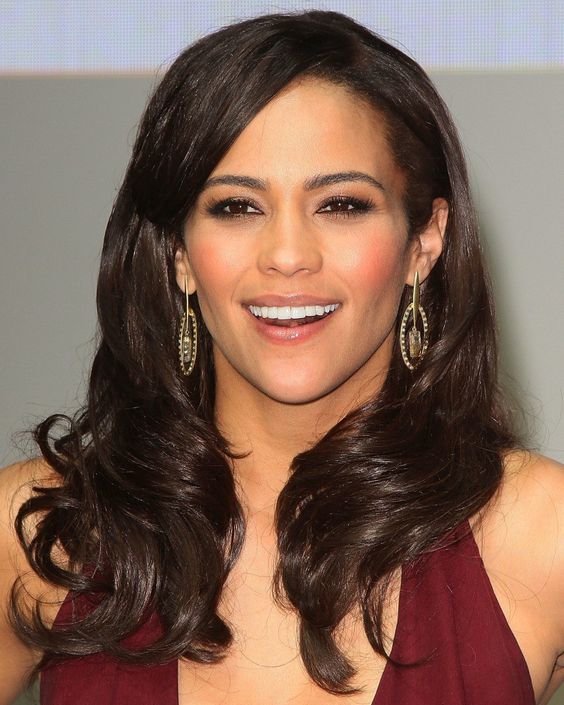 Oval faces are the lucky ones because they can pull off so many different styles well. A short bob or long bob looks stylish with this face shape, but if you love long hair, some layers and your natural part look effortless.
Square Faces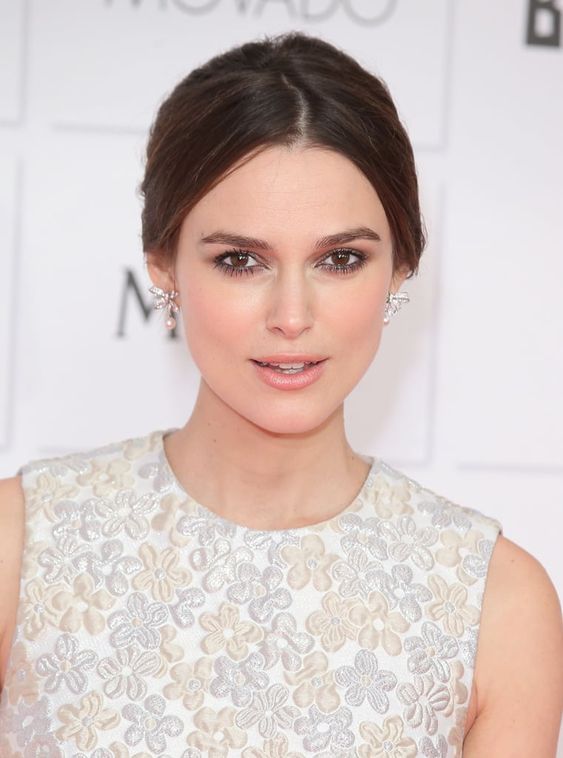 Those with a square face shape have incredible cheekbones. If you do side-swept bangs on either long hair or short hair, you're going to draw the eye right to them.
Heart Shape Faces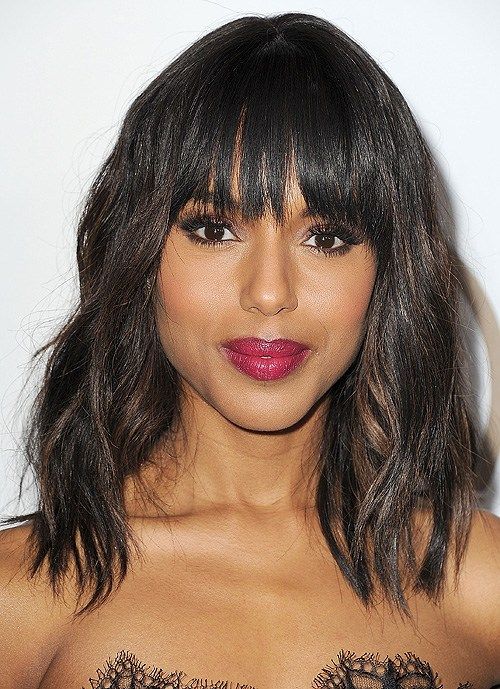 A narrow jaw and chin are the feature characteristic of this face shape. A side-parted pixie-style hairstyle will go a long way in showing off the lower part of your face. Long side-swept hair will balance out your face and give you some volume near your chin.
Diamond Faces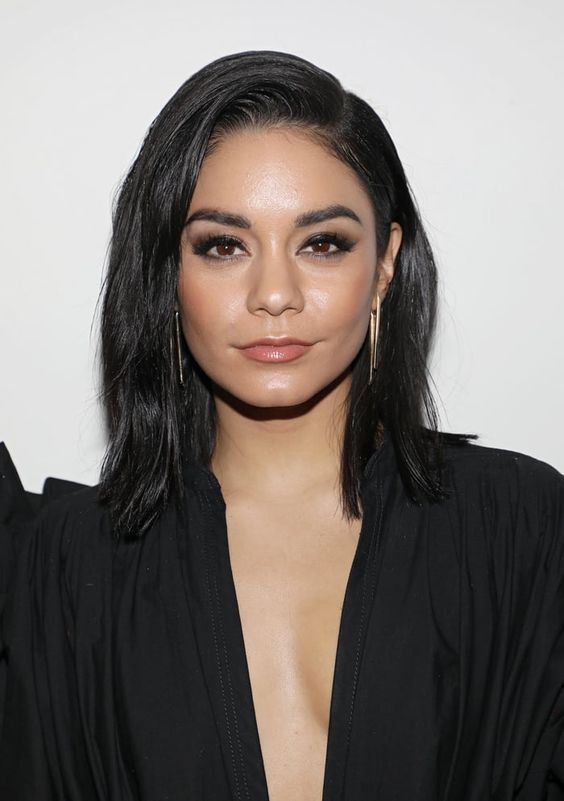 Diamond face shapes have pronounced cheekbones; they're the focal point of the face. Long hair will soften the sharpness of the face, while the shorter you go, the more pronounced your features will be.
Round Faces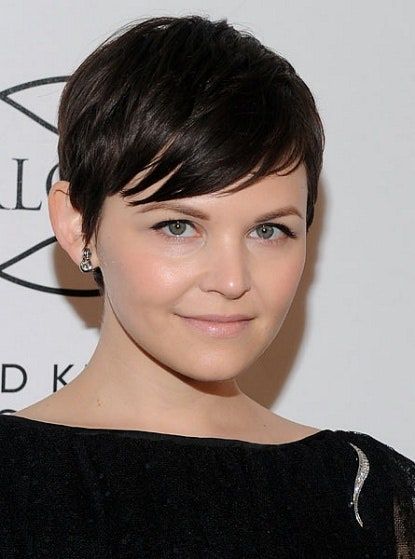 If you have a round face shape, the width and length of your face are roughly the same. Stylists recommend adding shape with your hair to flatter a round face best. Choppy pixie cuts look chic and lengthen your face. If you love keeping your hair long, add some layers starting at your jaw for the best look.
Triangle Faces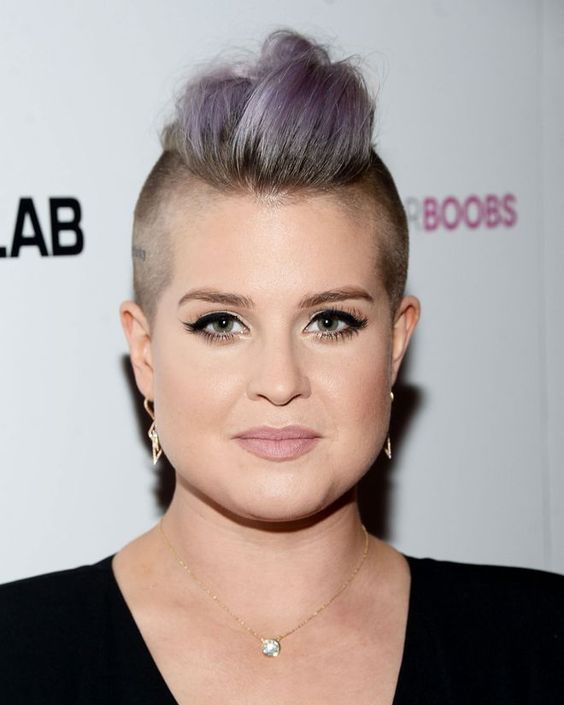 Those with a triangle shape face have a pronounced jaw and a narrow forehead. Whether you like your hair short or long, adding some choppy texture to your hair will soften the look. Try to avoid layers that end at the jaw, as it can widen the already broadest part of your face.
Hair Goals
All our hair goals are different! You may try to grow out your hair to enjoy it, to donate it, or maybe your goal is to cut it off for no reason! Either way, the length that you choose will need to fit your personality, not what's trendy.
If you have hair recovering from continuous bleaching or color, the length of your hair will be affected. Or, if you're planning on dyeing your hair a daring color, you may want to chop off some length to save on product. Regardless of your hair goals, they will look different from your best friend's, so go big!
Lifestyle
Your lifestyle is bound to shape some of your most important life decisions, and it will affect how you do your hair. The hair of your dreams may be a long flowing mane, like Princess Jasmine, but if your lifestyle requires something a little low maintenance, you'll have to make a compromise somewhere.
There is a misconception that having more hair is more work than having short hair. But that's not necessarily true. While more hair can mean more work to tame it, the length of your hair is less important than the texture of your hair.
Hair Type
Thin hair, thick hair, and textured hair all play a part in how long your hair looks and feels. Haircuts may fall differently on you if you have a lot of curls or waves. Heat styling will also affect how long your hair looks and how it falls. If you have curly hair, be honest with your stylist about how much heat you use on it (even if it makes them cringe). They will have to take that into consideration when they consult and cut. A shoulder-length cut when it's straight looks very different when it's left curly.
Straight, Wavy, and Curly Hair: The Differences
As the table above will tell you, straight, wavy, and curly hair all have different measurements at each length. Shoulder-length hair on a person with straight hair is shoulder-length. But if someone has curls, the length may fall to their shoulders, but the strands are longer.
Straight Hair
Straight hair is precisely the length it appears. Pin-straight hair has no folds or waves, so it can hang straight down, unimpeded.
Wavy Hair
Wavy hair is common, whether naturally or with the help of a curling wand. Wavy hair will appear slightly shorter than it is simply because of the texture. If it falls at your shoulders soaking wet, it will lose a few inches as it dries.
Curly Hair
If your hair is super curly or coils, you may have a lot of hair but not a lot of visible lengths. The more curls you have, the shorter your hair will appear. Straightened out, your strands may be at shoulder length, but when it dries, you'll lose a lot of length.
How to Grow Your Hair Long
The American Academy of Dermatology says that, on average, our hair grows about 1/2 inch every month. That's only six precious inches a year. I know I've searched the web countless times on tips and tricks to grow my hair, even just a few inches longer. There is something about having long hair that feels like I have endless opportunities for styling options. Every time I go for a trim, I watch like a hawk to ensure that no more than the split ends are being taken off. And while avoiding the salon isn't the answer, there are a few ways to get longer hair over time.
Vitamin Supplements
Vitamin B7 – or Biotin – helps stimulate keratine production, and there is some evidence to suggest that it helps support healthy hair growth and fortifies the hair follicles. While you can certainly get this in a bottle at the pharmacy (sometimes even in a delicious gummy form), you can also get plenty of B7 through a healthy, well-balanced diet, including eggs, seeds, nuts, and vegetables.
Trim Frequently
This tip seems counterintuitive, so much so that I would ignore this advice for myself. But it's true that if you're trying to grow out your hair, you need to get rid of damaged split ends to avoid more breakage. Experts say you should visit the salon at least every three months, and you can tell your stylist that you only want the very ends trimmed. It will preserve your length and make it feel better to run your hands through.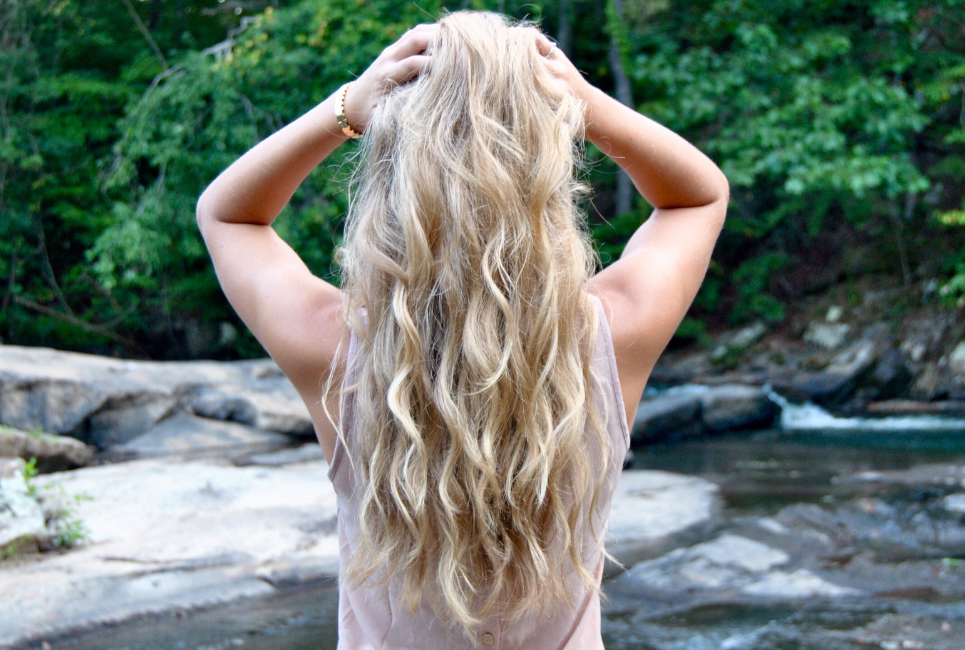 FAQs
Question: How do you measure your hair with a tape measure?
Answer: To get an accurate number of inches, using a soft tape measure (or measuring tape) is the best way to measure easily at home. Choose a section of your hair you want to measure and place the end of the measuring tape against your scalp. If your hair isn't straight, take your opposite hand and straighten out the strand along with the tape measure until you get to the ends of the hair. Make a note of that number. You can choose to only measure your longest layer, or you can do several different sections of varying lengths.
Question: What length of hair is considered long?
Answer: The general agreement of the definition of long hair is hair that falls beyond the shoulders. Any hair that grows below the shoulders is considered long. But as we have seen, short, medium, and long hair measurements aren't adequate descriptors. The lines are blurry and mean different things to different people.
Question: How can I prevent hair breakage?
Answer: Breakage is super common, but you can slow breakage considerably with a few tips.
• Only use a wet brush when your hair is wet. Damp hair is even more susceptible to breakage than dry hair.
• Use conditioner after every wash.
• Use hair masks and hair treatments to strengthen and fortify hair.
• Opt for a light towel to try your hair rather than a bath towel. And be careful not to wring out your hair to dry it, or you may cause breakage.
Bottom Line
Hair's length doesn't come down to exact numbers, but the short, medium, and long classifications we have been using are not working. By measuring hair based on body proportions, we get a more accurate picture of where hair will fall, making for better communication between hair professionals and clients.
Looking for more interesting readings? Check out: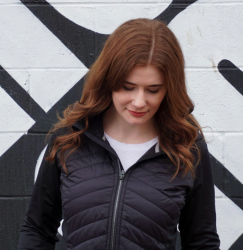 Latest posts by Kelsey Purcell, Hair Product Collector & Tester
(see all)