Finding the best shampoo in the market is always a challenging task, especially for beginners. However, when you get the right shampoo for your hair, you enjoy the underlying benefits. For instance, when you have dry hair, you may need a moisturizing shampoo to hydrate it and keep it fresh and shiny.
Shampoos come with several advantages, such as soothing and stimulating hair growth. Some products have a rich formula to eliminate flakes and dandruff and cleanse your scalp and hair to remain itch-free. More importantly, some have great ingredients to prevent hair loss and promote a strong hair follicle. 
The purpose of this review is to unveil different types of shampoos for various needs and leave the choice for you. Let's dig in. 
At a Glance: Best Shampoo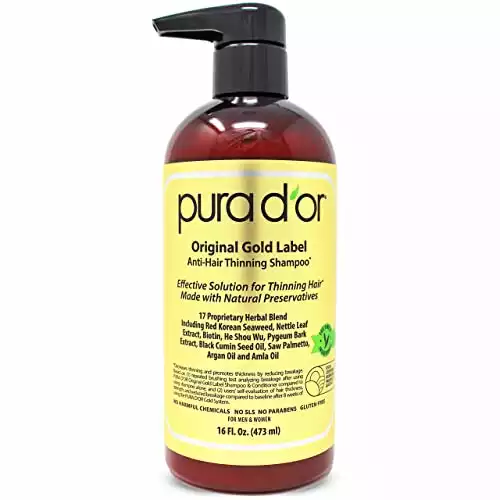 Pura D'or Anti-thinning Shampoo | Amazon
PURA D'OR Original Gold Label Anti Hair-Thinning Shampoo w/ Biotin and DHT Herbal Ingredients is proven & tested to reduce hair thinning. It promotes hair strength & thickness with increased volume & reducing breakage.
Buy at Amazon.com
We earn a commission if you make a purchase, at no additional cost to you.
08/03/2023 10:33 am GMT

How to Buy the Best Shampoo Product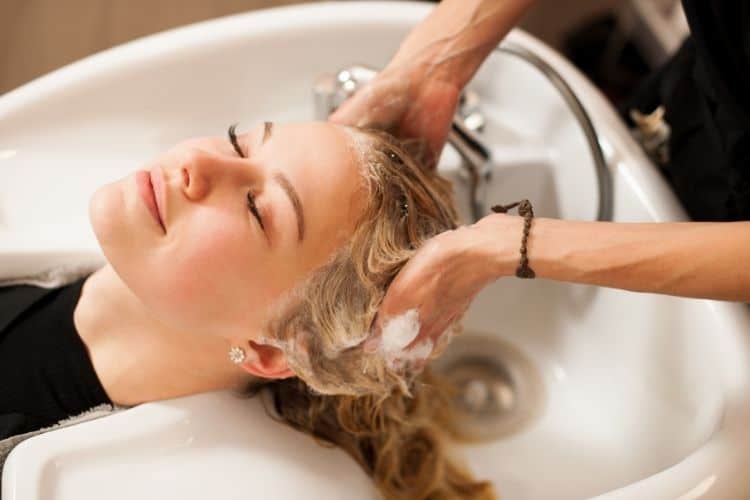 It is usually a daunting task to locate the right shampoo product from perfectly lined bottles on the shelf. For one to achieve salon-worthy results, you must choose the right shampoo for your specific hair type. Additionally, it would be wise to determine what specific terms on the label mean because they affect the results. Here are points for your use:
One must consider hair type before settling for a particular shampoo. For instance, if you have natural hair, you should bear in mind that there are variations in shampoos for that particular hair. Here are some hair types to consider:
Dry Hair
For dry hair, you should focus on giving your hair moisture. Dry hair can be hard to manage as it is brittle and prone to damage. Again, dry hair can be coarse and requires nourishing and gentle shampoos for better hair care steps. For that matter, you should select moisturizing and creamy shampoos for such hair types. 
Dry hair is prone to frizz, and settling for shampoos with moisturizing ingredients assists in conditioning the hair to eliminate frizz. Similarly, choosing a nourishing conditioner helps in locking moisture and controlling frizz. 
Oily Hair
Oily hair is evident when your body produces excess sebum. One needs to wash such hair to reduce greasiness and enhance shine. Your scalp produces excess oil, and therefore you should avoid those shampoos with moisturizing, creamy, and hydrating formulas. Instead, you should look for strengthening and balancing formulas in your shampoo. Specifically, go for shampoos with salicylic acid, which can break down excess sebum. 
Fine Hair
Fine hair features a silky texture and requires less drying time. Moreover, this hair has less volume to style and can become oily easily. For those who have fine hair, avoid creamy shampoos and use volumizing non-creamy shampoos. Such shampoos build the body of your hair and lift hair cuticles. 
These shampoos have hydrolyzed wheat protein which assists in increasing hair shaft diameter hence making your hair bulky. Here is the secret: Choose silicone-free shampoos as they can weigh down fine hair strands. 
Color-Treated Hair
Colored hair needs special hair care because it is prone to chemical treatments. You should choose a shampoo formulated with extra hydration. Furthermore, you should wash colored hair after every few days to avoid fading. Color-safe shampoos usually have lower PH levels and are sulfate-free. Shampoos with ingredients like soy extracts and amino acids assist in preserving hair color.  
Curly Hair
If you own curly hair, you should settle for a shampoo with a high protein content to ensure proper moisturization and deep root conditioning. An ultra-moisturizing shampoo is key in providing shine and luster. One of the ingredients to avoid is alcohol because it dehydrates your hair. Furthermore, petroleum or mineral oil can weigh down your hair. 
Ingredients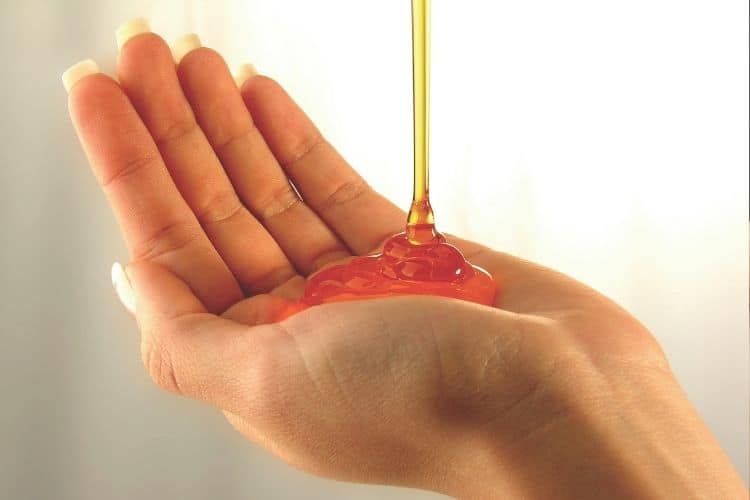 Several shampoo products have varying ingredients to formulate a suitable end product for particular needs. For instance, there are shampoos with a higher percentage of Keratin, which strengthens hair follicles and promotes healthy hair strands. Again, such ingredients as coconut oil are ideal for softening and smoothening your hair while providing great shine. 
On the other hand, you should avoid shampoos with certain destructive ingredients like sulfates and Paraben. Although sulfates are useful in creating a rich lather with good cleansing properties, their disadvantage is that they cause frizzy, dull, and rough hair. Also, sodium chloride acts as a thickener but can cause hair loss. 
Brand
You should use a shampoo with proper authentication since natural hair is always challenging to maintain. Avoid using a brand that lacks quality assurance leading to grave issues. When choosing a new brand, you must read the reviews and get enlightened by what people say about it. 
Affordable vs Expensive
Shampoos created a never-ending battle that revolves around affordability and quality. While several drug stores have different shampoo products, the question of affordability should not mean poor quality. Some marketers have been promoting shampoo products with a harsh chemical that can strip away natural oils, thereby sacrificing quality. That said, there are sulfate-free- shampoos with better ingredients that offer the best service but remain highly-priced. 
Benefits of Shampoos
Improve the appearance of hair and scalp
When you introduce your hair to natural shampoos with chemical-free ingredients, they help the hair hold its natural oils. When you regularly use them, such shampoos help the hair feel smoother and softer while enhancing a natural luster. 
All highly alkaline and highly acidic shampoos may cause damage to the hair cuticle. By maintaining a shampoo with a pH of 4-5, you enable your hair to thrive well and remain ever healthy. 
Shampoos have natural ingredients such as vitamin E and other botanical extracts, which help grow new hair. Furthermore, such elements help in retaining moisture and enhancing the texture and appearance of your hair. Some ingredients also produce a pleasant smell. 
Naturally moisturizing
Natural shampoos have nourishing moisturizers such as coconut oil and aloe Vera. They have elements that assist the hair in remaining hydrated and fresh. 
Environmentally-friendly
Natural shampoos extend the health of a healthy environment. They are a good replacement for harsh chemicals which can pollute rivers and harm aquatic species. Biodegradable shampoos can disintegrate without causing any danger or harm to other living things. 
Non-Allergic
Natural shampoos have pure ingredients and hypoallergenic compositions. As such, they are ideal for all skin types, including allergy-prone types and sensitive skin. They also have softer natural fragrances, which benefit those individuals with smell sensitivities. 
Preserves Hair Color
Shampoos are suitable hair care solutions without stripping the texture and color of your hair. In the process, they help in extending the freshness of color and style. 
Serve specific needs
Different varieties offer specific needs with a range of benefits to the consumer. For instance, they eliminate dryness and dandruff while others serve normal to oily hair. You can always locate your hair needs and find a suitable shampoo product that serves in that category.
Types of Shampoos
Here are different shampoo products for your needs: 
Clarifying Shampoo
A clarifying shampoo contains 80 to 90% water with active ingredients like heavy surfactants, which helps eliminate unwanted residue, impurities, and grease. Some of the surfactants in a clarifying shampoo are ammonium-sodium lauryl sulfate and chlorides. Clarifying shampoos are safe to use, although applying them thrice a week makes your hair frizzy and dry. 
Volumizing Shampoo
The purpose of such shampoos is to provide volume to dry and thin hair. Such volumizing shampoos become real in the winter season because dry hair turns it lifeless and flat. One can use such shampoos when experiencing hair breakage and fall. Various volumizing shampoos are versatile as they thicken the hair and add shine to locks. 
Oily Hair Shampoo
Some people struggle with oily hair hence a need for a specific shampoo that handles that challenge. Several reasons lead to oily scalps, such as over-washing, lack of moisture, and over-conditioning. If you experience excessive oil, you need proper oil shampoos to eliminate sebum from your scalp. 
The oiliest shampoo has a higher PH level to allow your hair to remain hydrated for long. They operate by minimizing oil production for the scalp and leave the hair feeling super clean and light. 
Dry Shampoo
Dry hair shampoos are responsible for absorbing sebum from your hair roots, making them smell fresher. Interestingly, such shampoos also add to the volume of your hair, making it appear as if you did a blow-dry. Quality shampoos in this category do not leave residue in the hair, but instead, they absorb it quickly. If you have fine hair, then it is vital to invest in a lightweight formula. 
Hydrating Shampoo
Dry and weak hair is due to moisture deficiency in the scalp. Dry scalp happens to make dry hair resulting in dandruff. Furthermore, dry hair consists of weak cuticles which do not hold moisture in the hair and shield it from environmental and heat changes. For that reason, you need to use a hydrating shampoo to strengthen your hair. 
Colored Hair Shampoo
Different people who have colored hair undergo serious challenges such as color fade, weak moisture, and weak locks. Such individuals should use shampoos that can work well for colored hair as they contain color-preserving ingredients. Furthermore, such shampoos do not have harsh chemicals such as sulfates that can cause damage to color. Some color-preserving additives in this shampoo are protein and vitamin E. 
Organic Shampoos
We also refer to such products as OTC shampoos because they have a unique formula of harsh and mild ingredients. They lack harmful elements like silicon which are not suitable for sensitive skin. Such shampoos come from organic botanicals and essential oil, which are safer and gentler. They assist in moisturizing your scalp and strengthening hair roots while brightening hair color. 
Medicated Shampoos
The main role of such shampoos is to revile itching and scaling. Moreover, they assist in treating bacterial and fungal infections. Some of the best nutrients found in such products are salicylic acid and Ketoconazole. These nutrients help in lowering oil production that may result in fungal growth. 
Swimmer's Shampoo
Swimmer's shampoo is the perfect hair product for use on damaged and brittle hair. Swimming pools have chlorine which minimizes the growth of bacteria but also makes your hair dry and smelly. Concerning that, you can use a swimmer's shampoo to eliminate chlorine in the hair while nourishing and strengthening it. 
Tips on Using a Shampoo
Saturate your hair with warm water completely

Apply the shampoo to the scalp until it lathers 

Rinse your scalp and hair completely

Leave the shampoo for three minutes before further rinsing.
Review of the Best Shampoo Products
Many consumers lack adequate knowledge to help in deciding the correct shampoo for their hair needs. In the process, they end up buying different products with no results to show. About that, we narrowed our option to the following products which we believe will be resourceful to you. 
PURA D'OR is a great shampoo for you to offer a thinning therapy for fuller and thicker hair. The shampoo has consistent results with proven ingredients to reduce hair thinning. Although results may lead from one individual to the next, this shampoo can promote hair strength with increased volume while reducing breakage.
This product has an advanced formula to improve your hair appearance, which reduces thinning and dry scalp. 
The designer packaged it with essential vitamins, which assist in hydrating the scalp hence reducing dryness. This advanced formula helps in strengthening brittle strands and improves hair manageability.
Some of its active ingredients, such as DHT Herbal Blend and biotin, assist in protecting your hair from further damage. In the same vein, these ingredients help in cleansing the scalp and strengthening the hair shaft. 
Another useful component is the tea tree element which shields your hair from scalp irritation and itchiness. Additionally, it contains Saw Palmetto that promotes hair thickness and reduces hair thinning.
Its formulation has Argan oil which is a superior hair moisturizer. Lastly, there is Black Cumin Seed which can penetrate deeply to keep the scalp and hair healthy.  
Pros
Contains proven ingredients for reducing hair thinning and breakage 

Has essential vitamin E, which locks in moisture from scalp to hair 

Cleanses hair scalp and strengthens it to achieve a healthy hair 

Environmentally safe and has cruel-free components which are skin-friendly

Has volumizing agents with a full refund should it fail to impress
Cons
It does not prevent hair loss on some users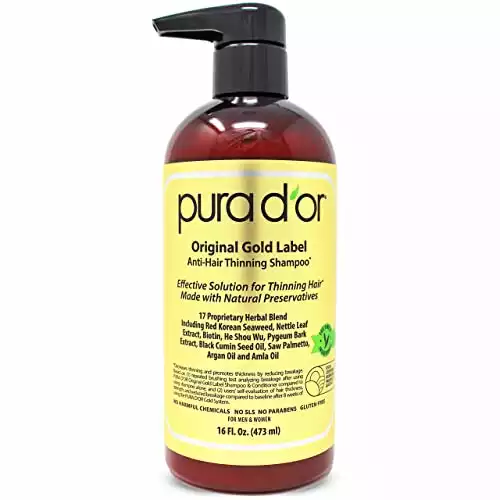 Pura D'or Anti-thinning Shampoo | Amazon
PURA D'OR Original Gold Label Anti Hair-Thinning Shampoo w/ Biotin and DHT Herbal Ingredients is proven & tested to reduce hair thinning. It promotes hair strength & thickness with increased volume & reducing breakage.
Buy at Amazon.com
We earn a commission if you make a purchase, at no additional cost to you.
08/03/2023 10:33 am GMT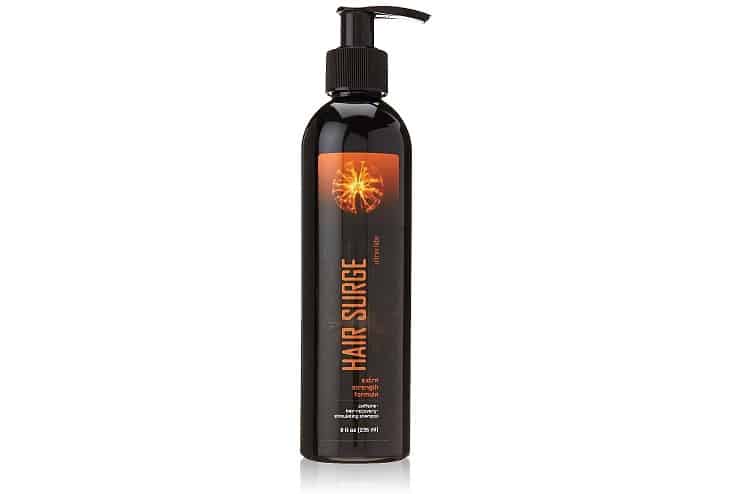 Ultrax Labs hair surge shampoo is a high-quality product with exceptional performance as it is effective in stopping the balding process. This product is safe for use on all sensitive skins as all ingredients like Ketoconazole, caffeine, and saw palmetto would stay on the skin until they get absorbed fully. 
Specifically, caffeine is an active ingredient that assists in extending the life cycle of hair follicles when applied to the skin. Saw Palmetto is key in facilitating the conversion of testosterone into DHT and stopping hair loss.
Ketoconazole has anti-fungal and anti-inflammatory properties, which is ideal for use on people with thinning hair. This USA-made shampoo has cruel-free elements making it skin-friendly always. 
Ultrax Labs Hair Surge is a powerful shampoo that assists in volumizing your hair and prevents any breakage. Similarly, its rich formula assists in revitalizing, protecting, and strengthening your hair. This shampoo product is useful for both adult men and women.
You can order this product if you care less about money-saving and get the right results. The company offers a 90-day money-back guarantee as proof of its quality. 
Pros
Powerful caffeine compounds for volumizing healthy hair and prevents breakage

Contains Ketoconazole with anti-inflammatory properties, which also has an anti-hair loss

Lacks cruel components making it safe for use on all skin types

Designed to revitalize, protect and strengthen the hair 

Well formulated to promote the growth of hair follicles
Cons
Comes at slightly high prices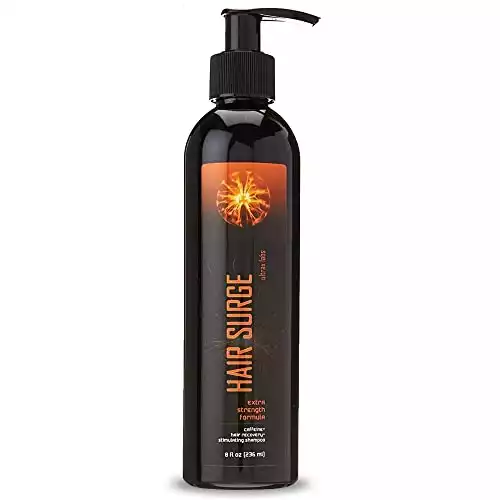 Ultrax Labs Hair Surge | Amazon
Say goodbye to thinning hair with our science-backed hair growth shampoo for men and women. This volumizing shampoo for hair growth is designed to nourish hair follicles, clean hair without stripping natural oils, and add volume and fullness.
Buy at Amazon.com
We earn a commission if you make a purchase, at no additional cost to you.
08/02/2023 06:11 pm GMT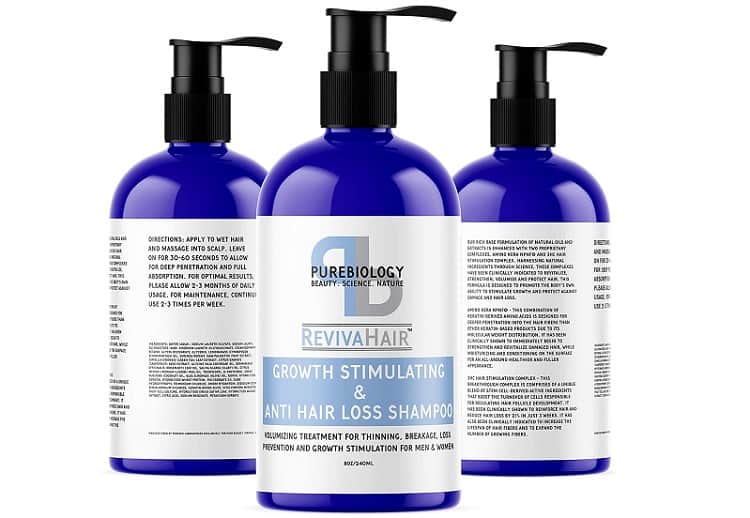 Backed by scientific results, Pure Biology is gentle enough on all hair types and sensitive skin. It contains natural oils, Keratin, and biotin, which repair hair damage and stimulate hair growth.
Precisely, it contains 3HC Hair Stimulating Complex that stimulates hair cells that deal with hair follicle development. In the same vein, it increases the number of growing fibers and extends follicle lifespan. 
Amino Kera NPNF Keratin is another complex that penetrates deep to revitalize and strengthen damaged hair. The same complex has moisturizing and conditioning properties to keep your hair healthy and shiny.
Using this shampoo daily can thicken, volumize, and strengthen your natural hair to prevent thinning, damaged, and split ends in the hair. This shampoo is safe for all hair types, such as dry or curly, and prevents hair loss. 
Besides, this product has a nice coconut scent to promote a refreshing experience. The cool thing is it lacks cruel elements such as Paraben and sulfates. It is a 0.66-pound product with a liquid volume of 240 ml. The main purpose of the inclusion of Rosemary oil is to treat alopecia and prevent hair thinning. 
Pros
Works satisfactorily on all hair types and most sensitive skins 

Designed to protect, strengthen, and revitalizes your hair 

Has volumizing and cleansing elements to ensure a healthy scalp and hair 

It works on all hair types, such as curly, dry, blond, and colored.

Promotes hair regrowth to prevent damage, breakage, and split ends 
Cons
Some consumers reported scalp irritation cases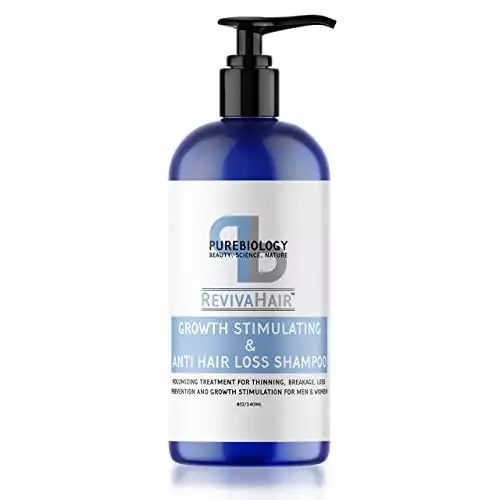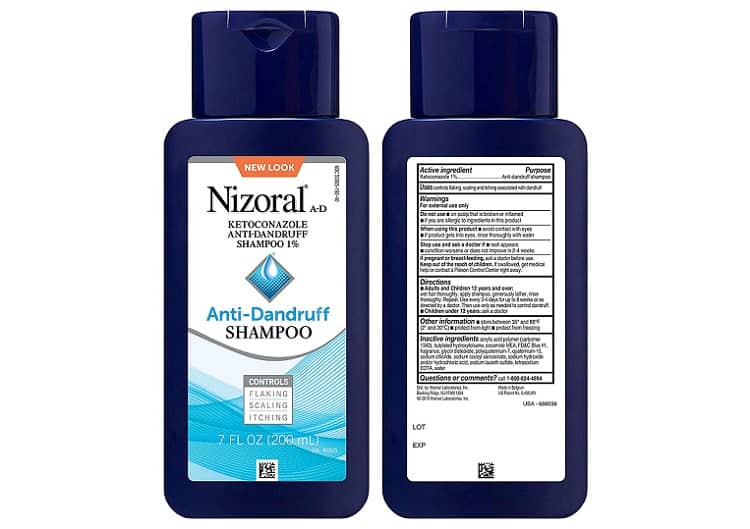 Are you experiencing stubborn dandruff in your hair? Once you face such a challenge, it would be safe to seek refuge in Nizoral anti-Dandruff Shampoo. One of the best ingredients used is Ketoconazole, which works well to relieve scaling, flaking, and itching due to dandruff.
The product has an effective formula to fight dandruff and restore a soothing effect on your scalp. Keratin has a better formula to kill a fungus that causes hair loss. 
Besides, it has a proper formulation to make it suitable for hair types such as gray, color and chemically treated hair. While put to use, it forms a thick and rich lather to heal an itchy scalp while cleaning and leaving your hair smelling fresh.
This shampoo has active ingredients that assist in controlling hair loss as a result of effects from dandruff. 
For better results, you can apply it well twice weekly. This shampoo comes in a 7-ounce bottle with a liquid volume of 200ml. This strong product enjoys a versatile design because it does not discriminate when applied to both men and women. 
Pros
Contains proven formula to fight dandruff outbreak and restore comfort

Suitable for all hair types such as chemically processed, color-treated, and gray hair

Ketoconazole is a key ingredient in relieving dandruff and itching due to dandruff 

Forms thick lather to cleanse the scalp and leave the hair smelling fresh

Revitalizes and strengthens the hair 
Cons
Causes significant hair loss in some consumers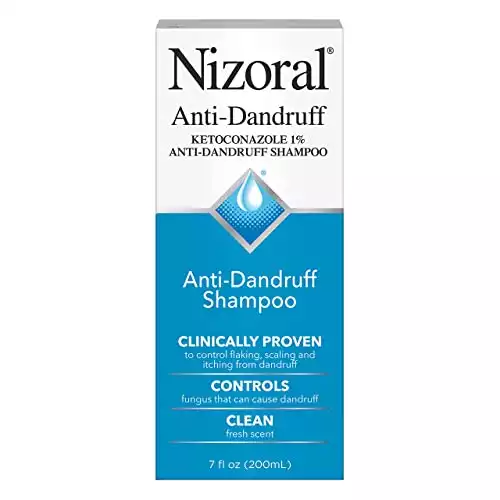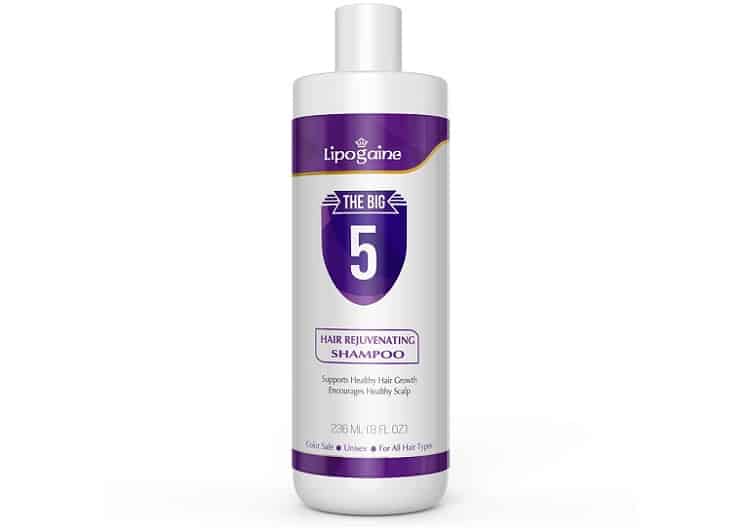 Lipogaine Stimulating Shampoo had an advanced formula to nourish and strengthen hair growth. It is suitable for both women and men who are experiencing hair loss or thinning.
Besides, this product has well-formulated ingredients to volumize your hair and allow it to get thick and more manageable. Additionally, it combats premature hair breakage as a result of environmental stressors.  
Lipogaine is safe for use on all types of treated hair, such as thin or damaged. It has Argan oil which stimulates cell renewal and revitalizes hair follicles. It is noteworthy that it promotes new hair growth and blocks further hair loss. Among its best ingredients for promoting healthy hair are Caffeine, Biotin, and Argan Oil. 
Besides, it is free of harsh chemicals that can enhance skin irritation and cancer. The best practice is to apply this shampoo on wet hair and leave it to react for three minutes before rinsing. The product comes with a nice citrus scent which eliminates bad odor in your hair. The package has a liquid volume of 250 ml. 
Pros
Adds volume to thin hair, making it dense and reduces shedding

Nourishes and stimulates hair, thereby stimulating growth

Has proper ingredients in fighting premature hair breakage 

Suitable for colored treated and hypoallergenic and free from sulfate and Paraben 

Has affordable prices 
Cons
Some of its nutrients promote itchiness to some users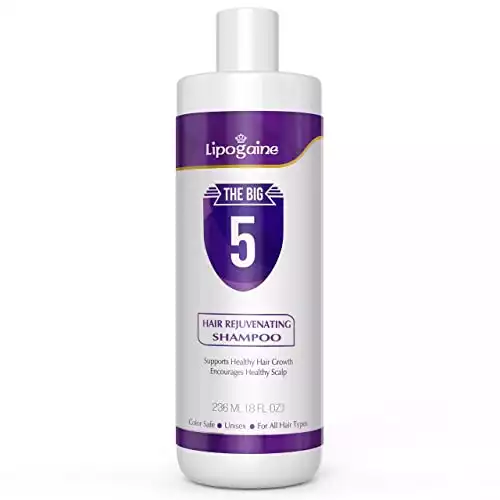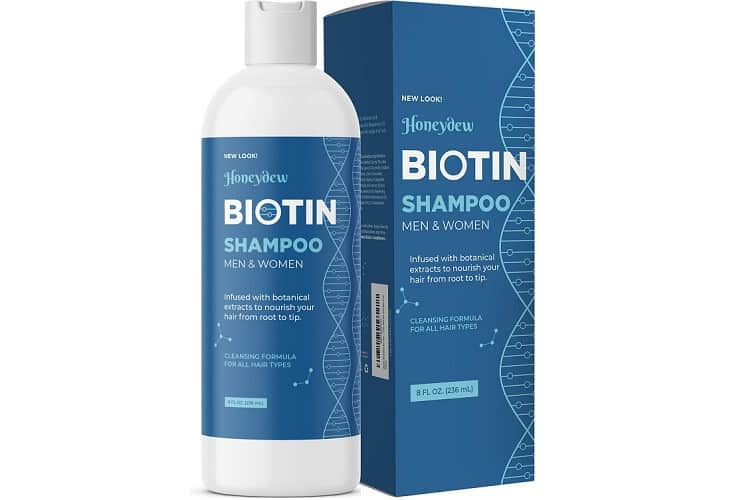 Biotin is a thickening shampoo designed with the correct formula to moisturize your locks. This shampoo works for all hair types and is suitable for dry scalp care. It clarifies your hair and cleanses the scalp to clear any build-up and improve the overall appearance. More importantly, it carries a biotin scent to promote great smelling hair. 
Biotin has a rich formula for nourishing and moisturizing all hair types to promote a healthy look. Some of its active ingredients are Keratin and Vitamin E, which stimulate hair growth and provide ideal moisture for preventing hair damage and split ends. Again, it has Argan oil which is ideal in regulating hair follicle development.
The cool thing about Biotin shampoo is that it has skin and is environmentally friendly; hence is always safe. The manufacturer designed it with coconut oil which strengthens the hair shaft and cleanses the scalp.
Additionally, this oil smoothes your hair and softens them for better manageability. Not to mention, it lacks harmful compounds such as sulfates and Paraben, which are health hazards. 
Pros
Has proper formula to volumize and thicken thin hair and achieve a healthy look

Has active ingredients for strengthening and constructing hair follicles 

Contain anti-hair loss complexes to prevent hair breakage and loss

It is ideal for all hair types like colored, chemically treated, and curly.

It comes with affordable pricing. 
Cons
It does not work on all hair types.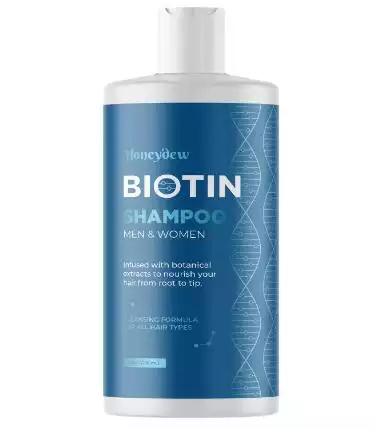 Biotin Hair Shampoo for Thinning Hair | Amazon
Try our biotin with coconut oil shampoo formula designed with you in mind to enhance the way your hair looks by moisturizing your locks for hair that looks fuller and hydrated.
Buy at Amazon.com
We earn a commission if you make a purchase, at no additional cost to you.
08/02/2023 08:49 pm GMT

Frequently Asked Questions
Question: Which type of shampoo should users avoid?
Answer: One should avoid using shampoos that have sulfates as they cause irritation and degrade hair color. Formaldehyde is an antibiotic property to deal with fungal and bacterial elements, but higher concentrations may lead to rashes and allergies. High alcohol percentage strips away natural oils.
Question: How do I grow my hair within a week?
Answer: You should eat biotin and protein-rich food. Some biotin and protein-oriented food are almonds, peanuts, eggs, milk, and cheese. The pace at which hair grows relies upon genetics and follicle shape. Hair can stop growing if you are having a poor diet and experiencing hormonal imbalance. 
Question: Can an adult use baby shampoo to wash the hair?
Answer: Different adult people use baby shampoo to keep their hair healthy because they clack chemicals that can affect sensitive skin. You can use moisturizing baby shampoo if you are suffering from dry scalp and hair. 
Question: Does a baby shampoo assist in growing hair?
Answer: Baby shampoos do not assist in the making or growing of hair. The growth cycle of baby hair has roots in genetic and hormonal factors. However, shampoo is ideal for making the hair healthy and strong. 
Question: How can one clean hair naturally?
Answer: Get it wet and scrub your scalp for 2 minutes. Rub the soap on your scalp and hair and use a natural conditioner. Lastly, brush your hair. 
Conclusion
Everybody requires a correct shampoo product to take care of the scalp and hair. Even so, you should know your hair type so that you can feed it with the right shampoo. Our list exploited shampoos for different needs leaving you with an option to select what meets your standards. 
Overall, we recommend PURA D'OR Shampoo. This product has proven ingredients for reducing hair fall and breakage. Furthermore, it contains essential vitamin E, which locks in moisture from scalp to hair. Some of its ingredients assist in cleansing hair scalp and strengthening hair to achieve healthy hair.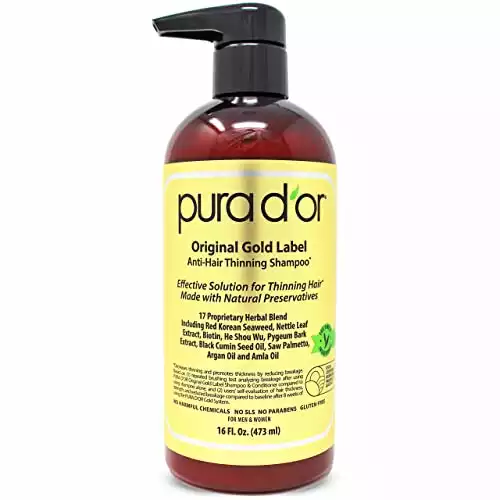 Pura D'or Anti-thinning Shampoo | Amazon
PURA D'OR Original Gold Label Anti Hair-Thinning Shampoo w/ Biotin and DHT Herbal Ingredients is proven & tested to reduce hair thinning. It promotes hair strength & thickness with increased volume & reducing breakage.
Buy at Amazon.com
We earn a commission if you make a purchase, at no additional cost to you.
08/03/2023 10:33 am GMT

Further read: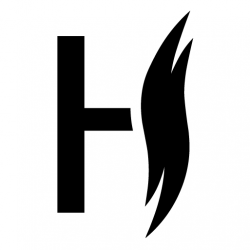 Latest posts by Hair Kempt Team
(see all)