Haircare shouldn't just be for women. Even though men lose theirs eventually, they still need a good shampoo so they can take care of their manes while they are young and help them last longer when they're old. Fortunately for them, Dr Squatch Shampoo is a high-quality shampoo made for men using only the best ingredients from nature's bounty.
Bottom Line Up Front
Dr Squatch is a moderately natural shampoo with a decent price for what it is. It smells different from a normal shampoo because of the natural ingredients, so they may be difficult for some to get used to, but I love it. There are better natural shampoos out there if you're looking for something with natural ingredients, but for the price, this is a great starter for those diving into the natural products world.
In this Dr Squatch review, we will talk about their legendary, all-natural shampoo. Or, more specifically, the Cyprus Coast Shampoo, which they claim is made from Mother Nature's finest ingredients. But before that, here are a few things to look for in shampoos.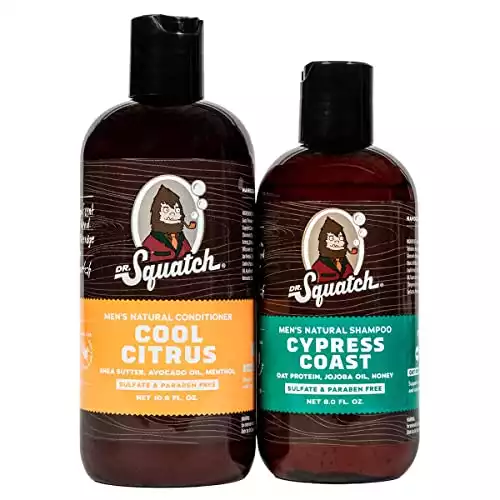 What Makes A Good Shampoo?
All shampoos serve one purpose: it's to rid your hair of dirt and styling chemicals. It's a cleaning implement that you don't necessarily have to use every single day unless you use styling tools and chemicals. And even if you do use styling tools and harsh chemicals all the time, you are still supposed to have styling resting periods and that's when you stop using shampoos, too. Or you would have to use a nourishing conditioner to add moisture.
Mainly, shampoos work by making small bubbles from highly detergent molecules with a hydrophilic end and a hydrophobic end. The hydrophobic end forms a shield that protects the hydrophilic end from water. Dirt also accumulates in this water-less region. When it does, the bubble can be rinsed out with water, letting you remove the dirt that's been trapped in it.
Furthermore, a common misconception about shampoos is that the bubbly lather essentially cleans your hair. That's just not true. While there are microscopically small bubbles that trap dirt in, these bubbles are so small that you just can't see them. In fact, the lather is only there as an indicator. It just tells you that it works. You can have shampoos that don't even make a lather, and the Dr. Squatch Shampoo is one of them.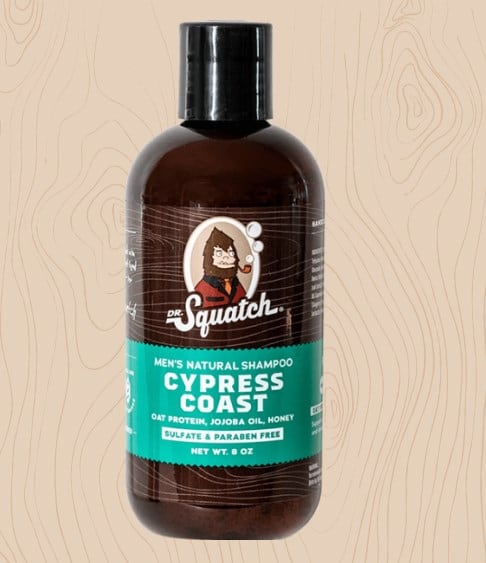 At a glance, there are a few notable features about the Dr Squatch Shampoo that stand out. These include:

All-natural

Strong smell

No lather

Paraben-free

Sulfate-free

Calendula extract to moisturize your scalp

Handmade
As an all-natural shampoo, the Dr Squatch Cypress Coast Shampoo is geared more towards a certain kind of consumer. If you go and search around for reviews, you could find a few folks with negative feedback because it doesn't suit them well. The problem here is that this product is different. It's not like your regular shampoo that lathers when you scrub it with water. It's just there, on your scalp, and gets washed away after a good rinse.
Regardless of lathering, however, this shampoo does its job just as well as other synthetic-based shampoos. It's great for the kind of person who wants to go all-natural or even avoid the negative effects of sodium lauryl sulfate on the environment. It also does not use parabens, which is a class of chemicals that are known to have an effect on the human body's hormones.
As for the Cyprus smell, the soap uses Cyprus oil as its main smelling agent. It gives off a strong, distinct smell that could make you think "Dr. Squatch!" the moment you take a whiff of it. The smell is just that unique.
And in case you didn't notice, Dr. Squatch is a sasquatch. He's also better known as the Big Foot in other areas. While a funny mascot, Dr. Squatch does represent the naturalness of his shampoo and the health of hairiness on his body.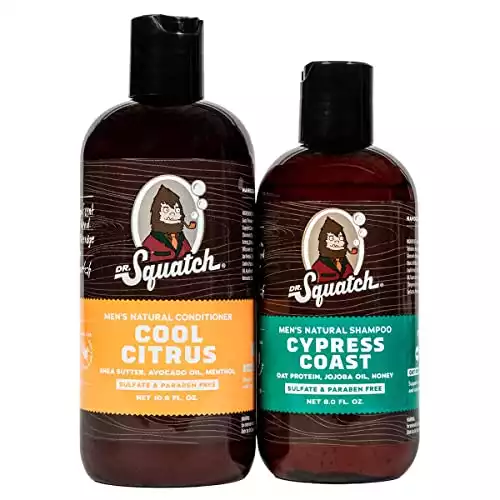 Pros:
Latherless

Eco-friendly

The smell sticks even after the bath

Has a subscription service for long-term use

Comes with a matching conditioner

Doesn't irritate the scalp
While this might come as a concern to some, the fact that this shampoo is latherless is a boon to many users, particularly those who want to go all-natural. It's also best for those who have an allergy to sodium-lauryl sulfate, the main chemical that gives the soap its characteristic bubbles.
Because it does not contain sodium lauryl sulfate, it does not have the same negative effect on the environment as the other kinds of soaps and shampoos. This also means that you can bring it on a trip to Europe. Unlike in the US, sodium-lauryl sulfate is banned there.
With the Dr Squatch Shampoo, the smell of the ocean stays on you even when you've left the shower. It's really strong.
Now, their subscription-based model is absolutely one that is a must-have for most specialized shampoos. Even though you could buy a bottle for $14 through their website, you can still save more with a discount and a lifetime free shipping through their subscription service. However, you may want to try out a bottle first if you are reluctant to try a new shampoo.
The matching conditioner is also a fantastic perk. This is another thing that should be a must-have, and for good reason. You could say that conditioners work alongside shampoos. After you have cleaned your hair with a shampoo, you should moisturize it with a conditioner so it will stay healthy and smooth for longer. Dr. Squatch offers a conditioner with a matching smell so you won't have to worry about ruining the smell after every shower.
And finally, with this shampoo, you won't have to worry that much about an irritated scalp and dandruff. Besides the fact that it doesn't have that irritating sodium-lauryl sulfate, the Dr Squatch Shampoo also has calendula extract which helps moisturize the hair and scalp. Calendula has anti-inflammatory properties and has been traditionally used as a healing herb for wounds.
Cons:
The lack of lather might be a bad thing for others.

The smell can be too strong.

The scent also feels a bit weird, too.

It has excruciatingly slow shipping.
Some people might just not be used to latherless soaps and shampoos. If this is you, then you probably might have to stay away from this kind of shampoo, as well as most other organic ones. 
Another problem is the smell. The Dr Squatch Shampoo is meant to have a strong, ocean-like smell. Even a small amount of shampoo has a strong effect. 
If you have only been using either flower-scented shampoos or mint-scented ones, then this could be a weird smell for you. It smells like trees because of pine tar and cypress oil ingredients. As if there were fresh trees among the seas. It's nowhere near the flowery smell of lavender and rose-scented soaps and shampoos that's been in wide use for a while.
The biggest problem with all Dr Squatch products is their slow shipping. It's more of a problem with the logistics, however. As Dr. Squatch sends subscription-based products, some areas may face long shipping times compared to others.
Alternatives We Recommend
Indeed, we can't just end this review without a recommendation of alternatives. While the Dr. Squatch is a decent shampoo on its own, there are others that could do about the same things as the Dr. Squatch Shampoo and more.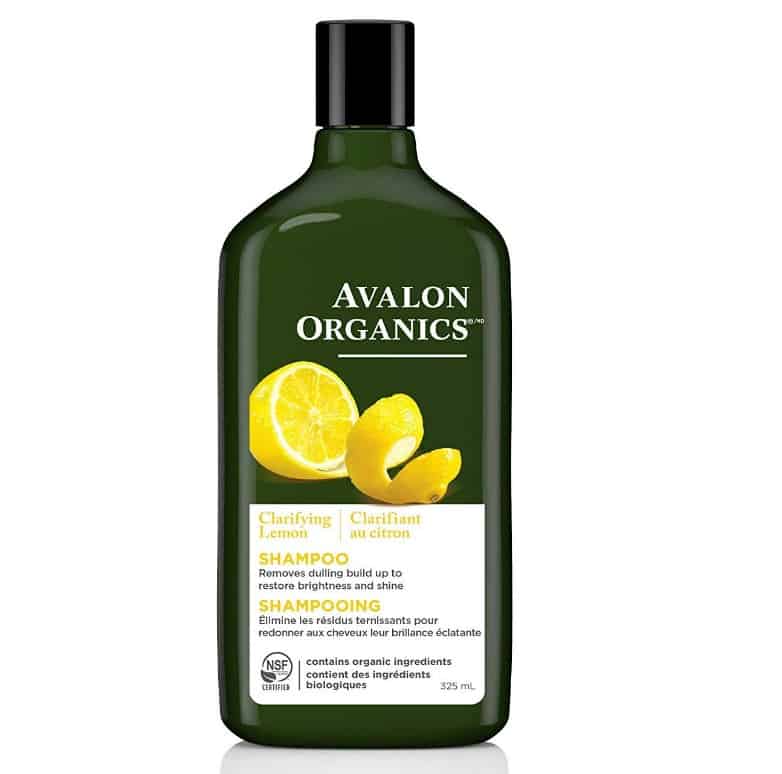 Like the Dr Squatch, this one is also meant to not lather when used on the hair. But it does them better by having a mix of essential nutrients from various organic extracts. This makes the Clarifying Lemon Shampoo a healthier alternative to the Dr. Squatch Cypress Coast Shampoo.
Pros:
Best for dull hair

Has Lemon Essential Oil, Quinoa Protein, Aloe, and Vitamin E
Cons:
Does not lather

Bottles tend to leak, wasting product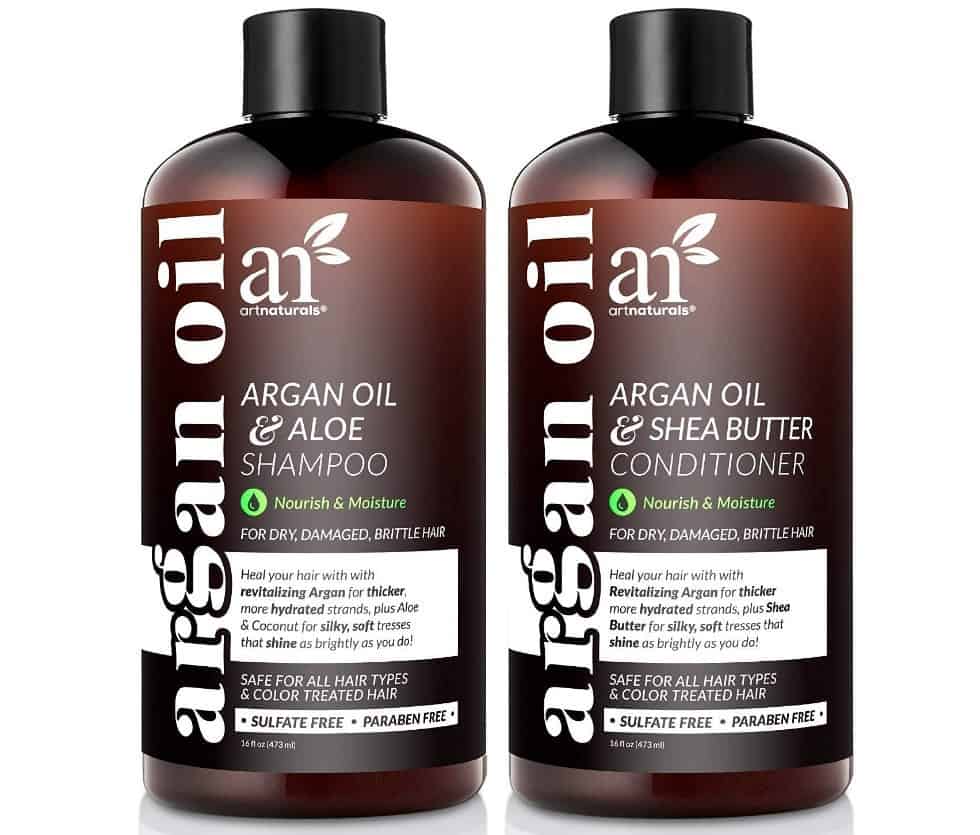 If you are looking for a set that smells like flowers, then the Argan Oil and Aloe Shampoo by Artnaturals is a great alternative. This one comes in a shampoo and conditioner bundle which both match in terms of scent and smell. For the shampoo mixture, Artnaturals dissolved aloe vera extract on shea butter to make your hair smooth and less likely to break.
Pros:
A shampoo and conditioner set with rosemary scent.

Works with any hair types.

Uses aloe vera extract on argan oil for the shampoo. 

The conditioner has shea butter on argan oil.
Cons:
Can be drying

Causes hair to tangle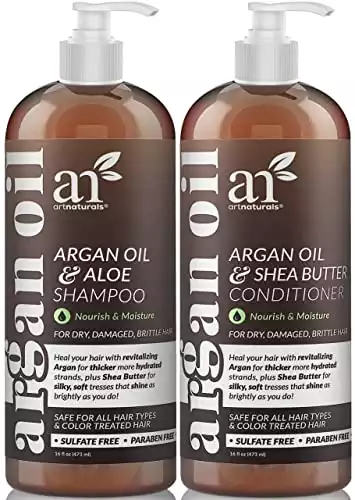 Artnaturals Organic Moroccan Argan Oil Shampoo | Amazon
Get the silky, smooth, shiny hair of your dreams with the magic of the Moroccan Argan Oil and the botanical blend of hair nutrients. Argan dynamic duo is your new go-to for daily hair nourishing, strengthening, deep hydrating and repair.
Buy at Amazon.com
We earn a commission if you make a purchase, at no additional cost to you.
08/02/2023 11:23 pm GMT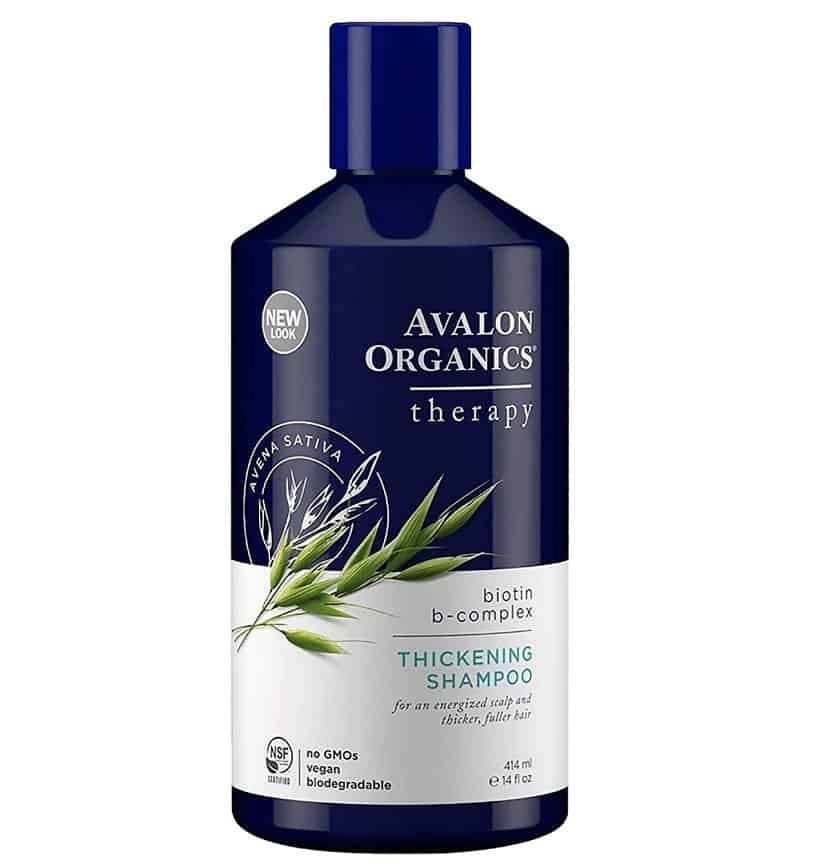 Most of the alternatives here are unisex brands. However, the Therapy Thickening Shampoo by Avalon Organics is specially made for men. Specifically, it's made for men with balding hair so they could add more volume while their hair grows thin. It also has seen palmetto extract. This is a plant that helps against male pattern baldness and its extract has been traditionally used to grow thin hair.
Pros:
Contains Biotin

Great for thinning hair and those with fine hair

Helps build volume

Uses Saw Palmetto with Vitamin E and Biotin
Cons:
Contains sodium coco-sulfate, a coconut allergen

Harsh scent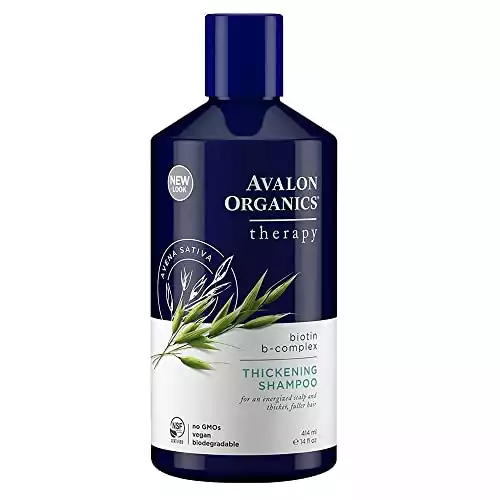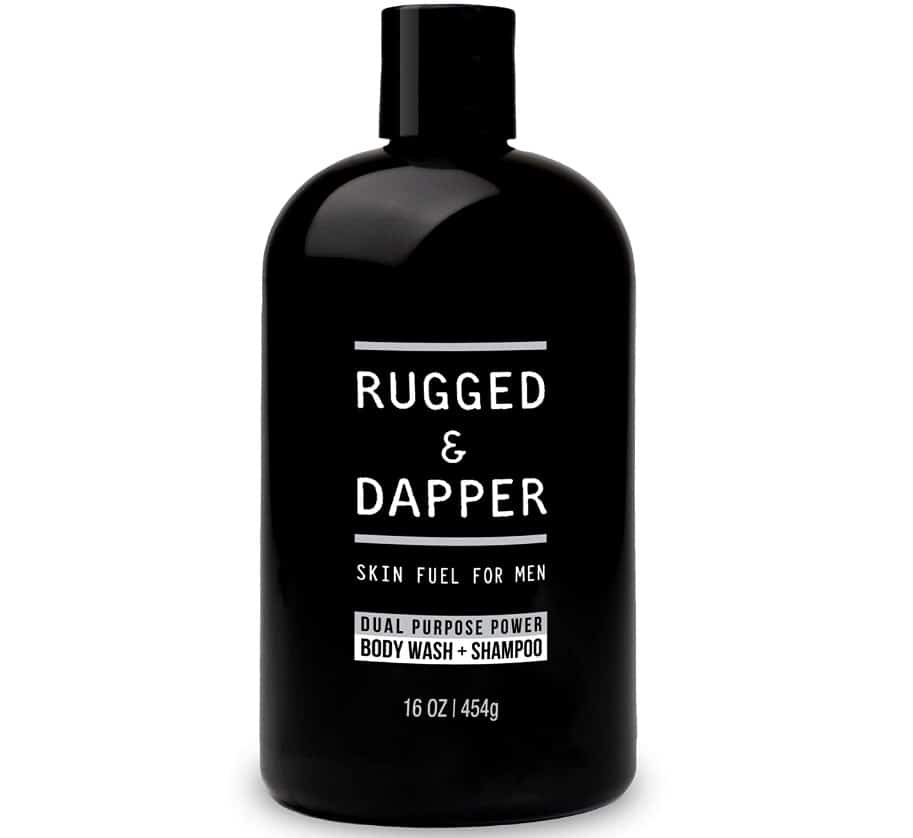 If you would rather just have clean hair and a clean body without all the sodium-lauryl sulfate or any other add-on for that matter, then why not have a soap-shampoo solution that can do both? The Dual Purpose Body Wash and Shampoo by Rugged & Dapper does just that. It's a shampoo that essentially works as a detergent-like deodorant, removing all dirt and bacteria without leaving a tough smell. Plus, it also works well as a body soap.
Pros:
Doesn't have a harsh smell

Works for any hair type

Best for oily skin
Cons:
Not very moisturizing

Fragrance doesn't last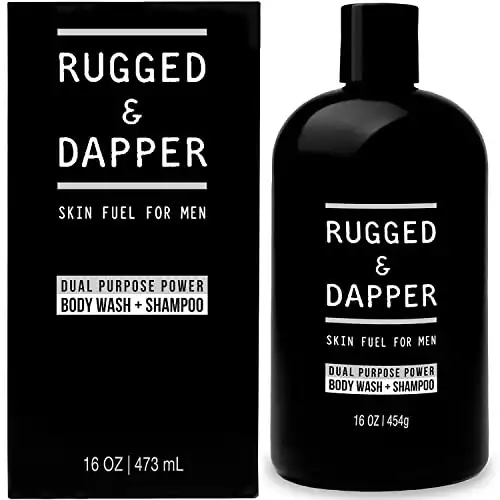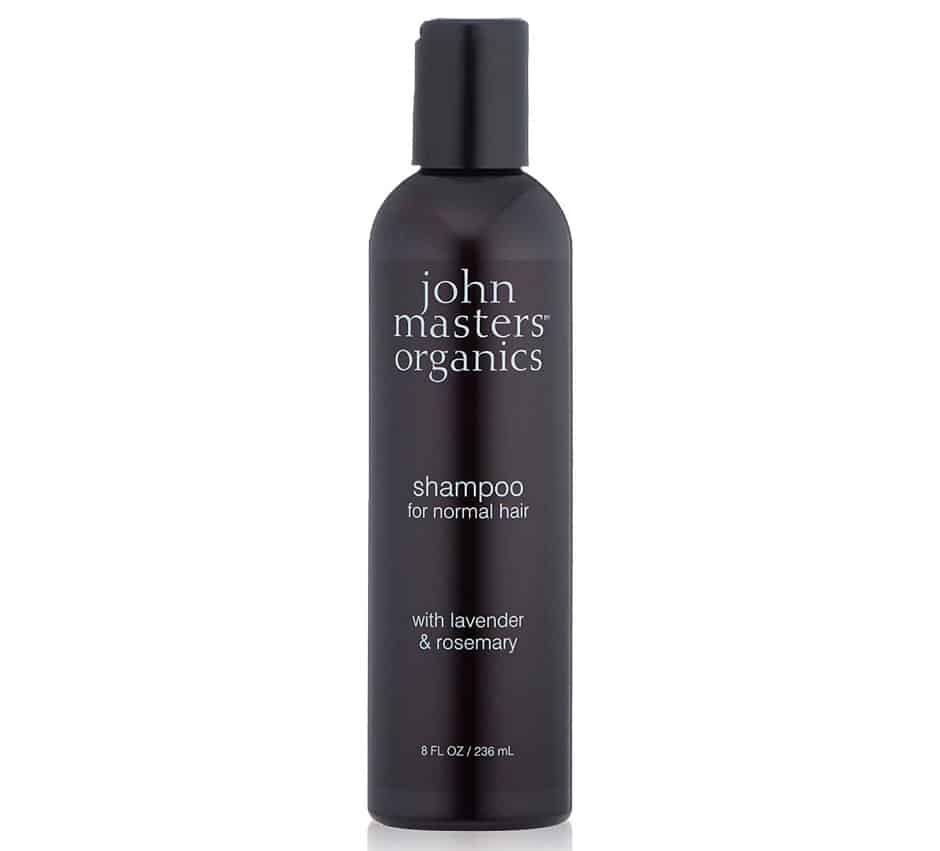 Let's face it. If you have used regular shampoo for a while now, then you might want shampoos that bubble up like the ones you're used to. This shampoo by John Masters Organics lathers without sodium-lauryl sulfate, thanks to their secret formulation that only uses naturally sourced chemicals. It works, smells, and lathers like ordinary shampoo, but it's fully natural like the Dr. Squatch Cypress Coast shampoo.
Pros:
Sulfate-free

Smells like rosemary and lavender
Cons:
Had a product recall due to silicones

Mediocre lather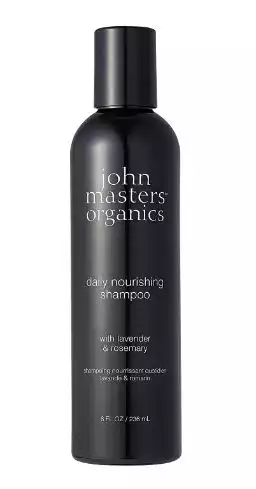 Dr. Squatch Shampoo FAQs
Question: What is Dr. Squatch?
Answer: Dr. Squatch is a brand frequently used by men. At first, they started in the market with an all-natural soap. However, in the last few years, they have made their way into the shampoo and conditioners market. Right now, they have all kinds of men's hygiene products.
Question: Is Dr. Squatch Shampoo good?
Answer: We can't ever be 100% sure a shampoo will be good for your hair: all hair is different, and what may be good for you can be a disaster for someone else. Nevertheless, a good characteristic about this shampoo is the all-natural feature. It means the shampoo it's made with natural renewable resource ingredients, so it doesn't contaminate the environment when you use it.
Question: Is Dr. Squatch an American brand?
Answer: Yes, it is! They are also hand-made, meaning no industries are polluting the environment while making this shampoo.
Question: Does the Dr. Squatch shampoo have an expiration date?
Answer: According to the Dr. Squatch official page, the shampoo can last up to twenty-four months after opening it.
Question: How much shampoo should I use in my hair?
Answer: All people have different needs when it comes to their hair. So it usually depends on your hair length. For example, since most men have short hair, they will only need to use as much shampoo as the size of a nickel in the palm on their hand. If you have longer hair, you can use a quarter or half a dollar.
Question: I'm a woman. Can I use Dr. Squatch shampoo?
Answer: The official Dr. Squatch page answers this very well; they say women and men can use their products, since they are unisex. So, definitely yes!
Question: Does Dr. Squatch test on animals?
Answer: Not exactly. According to the official page: "Only the interns in our office — no animals (or squatches) though! Here at Dr. Squatch, we're 100% cruelty-free." What a way to say it!
Question: What material do they use to make the shampoo bottles?
Answer: They use PET, the abbreviation for polyethylene terephthalate. It's a plastic considered safe by health authorities, and because of that, even food or water can be inside this material. Amazing!
Question: Do they ship their products internationally?
Answer: Yes. Usually, there's free shipping in the USA. However, the free shipping policies don't apply in other parts of the world.
Question: What about Dr. Squatch's return policy?
Answer: They don't accept returns. They have what they call a "100% Sudisfaction Guarantee." If you're unsatisfied with your buy, they give you thirty days to contact them. They will change your product for something else of your liking, or, if you want your money back, they will give you a refund.
Question: Where can I buy Dr. Squatch products?
Answer: Here at their official page! They have all kinds of hygiene products like soaps, shampoos, conditioners, toothpaste, cologne, and even beard oil.
Final Thoughts
Now that you know enough about Dr. Squatch Shampoo, here are a little bit of key takeaways. First of all, this is not your run-of-the-mill shampoo. It's an organic shampoo that does not lather because it does not have sodium lauryl sulfate. It also has a tough smell that can be a turn-off for some users but could also be a key reason to buy it for others.
But unlike the other shampoos, Dr. Squatch falls on the middle side of the organic shampoo list. It's not as specialized as the others. In fact, you could even use it more as a general-purpose shampoo.
For some, this could be a good entry for trying out the world of all-natural, organic shampoos. Considering its price range, it's also not that expensive at all. Even though it costs more than double the average price of a regular shampoo, it's still cheaper compared to other organic shampoos.
Therefore, we recommend that you buy a single bottle first. You should just test it out, and see if you like the smell or would rather use a different brand that has a weaker smell. And if you like it, then that's great. That just means that you probably like the natural smell of Cyprus and the coast. You could even save more by buying bundles and going with their subscription service. But if not, then at least you won't have to pay a lot for the subscription service.
Now that you know more about Dr. Squatch, we hope that you've learned enough to help you decide. But do remember that whatever you do, always remember that it's you who matters, not the brand. And that conditioners should always go right after you placed the shampoo. Never before it!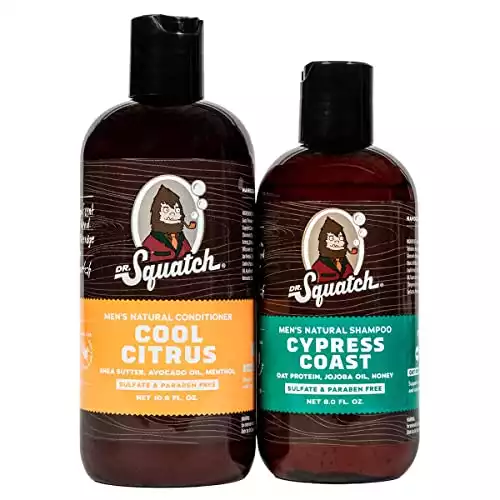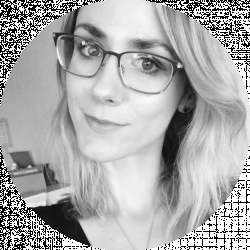 Latest posts by Karyl Trejo
(see all)