Whenever you are experiencing an itchy scalp and damaged hair, you should go for the best neutralizing shampoo products to keep it healthy. The main role of neutralizing shampoos is to balance the pH level of the hair and enhance comfort. Many brands in the market offer alternatives to consumers with powerful neutralizing agents to make your hair appealing.
The best neutralizing shampoos have better ingredients such as olive oil to deal with infection issues. More importantly, some have coconut oil to prevent heat damage and make your hair softer, smooth, and shiny. Not to forget, different shampoo products offer different fragrances to match your preferences.
The role of this article is to uncover some of the best shampoo products with powerful neutralizing agents to keep your scalp and hair healthy. In the end, you should have a reason to select the right one from the provided list.
Buying Guide for the Best Neutralizing Shampoo Products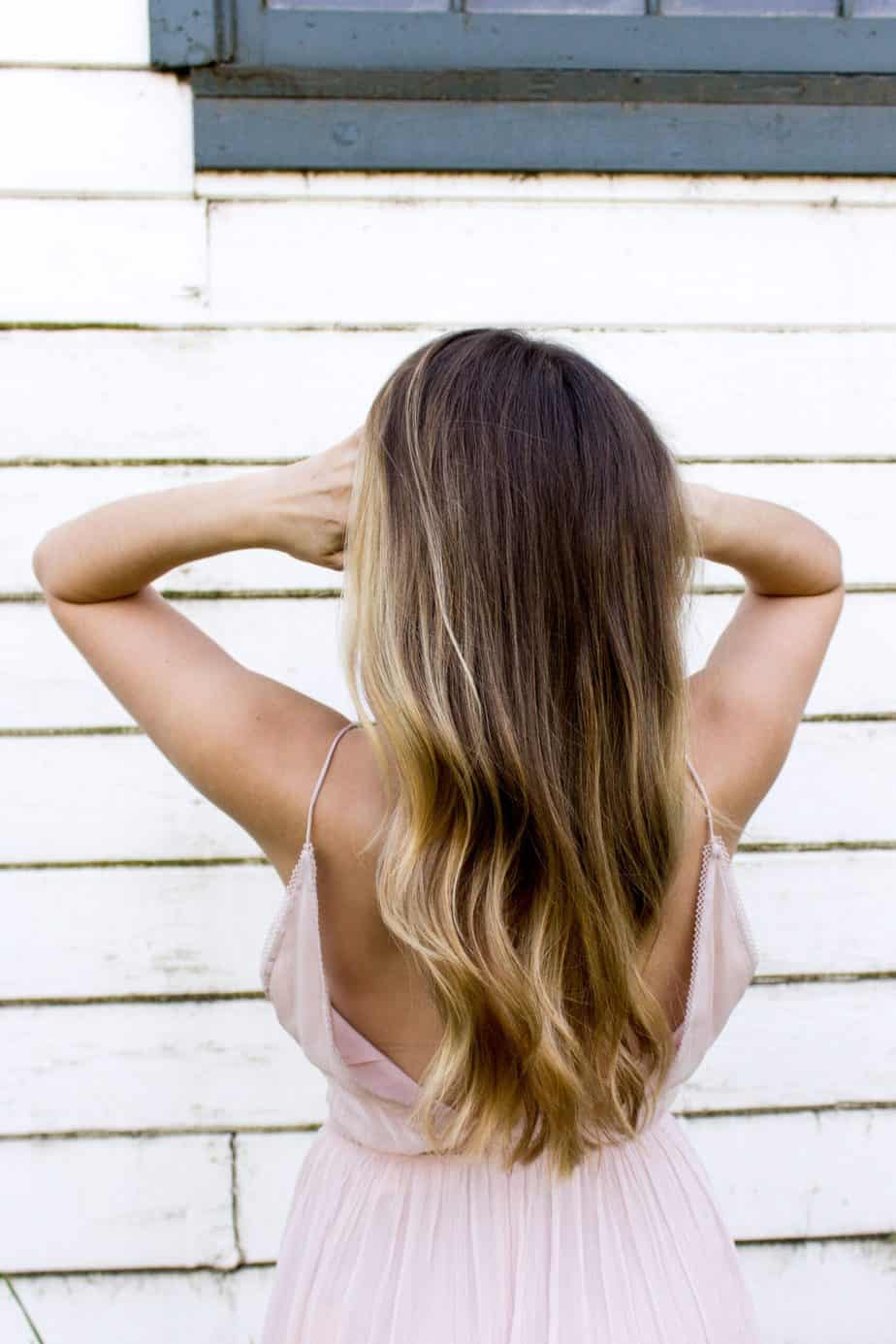 Selecting a suitable shampoo product is a tedious task due to multiple brands in the market that claim to offer a better service. The big question arises, do they uphold the integrity of their adverts? Well, this prompts us to subject them under close scrutiny and determine their worth.
In this segment, we will assist the buyer in locating a suitable shampoo by gauging the products through our lenses. Here are important points that you should never overlook. 
pH Level 
The scalp happens to have a higher pH level than hair. If you are using a shampoo with a different pH level, it makes hair follicles remain brittle, leading to hair thinning and becoming dull. Use shampoos for dry hair which have a low pH level to moisturize your hair effectively. Also, one should avoid applying shampoos with high concentrates of sulfates unless such products have moisturizing agents to prevent hair damage.
The suitable scalp and hair pH level should be around 5.5. On the same note, one should use shampoos with similar pH numbers to prevent imbalances. A lower PH level results in shinier, smooth, and manageable hair. On the other hand, a high pH level results in weak cuticles making the hair look dull, damaged, and difficult to manage.
One can use pH strips to determine acidity levels in the shampoo. You can acquire pH strips in any drug store. Measure it by pouring a sample of your liquid product and wait for color changes. 
Hair Damage 
Different shampoos deliver varying results; hence you should select a suitable one that assists in repairing your hair. For example, if you are encountering dandruff, then use the right shampoo to eliminate dandruff and cleanse the scalp for such messes.
Another example is whenever you have colored hair, then apply a shampoo that keeps and protects hair color intact without drying or damaging it. As a result, you retain originality and better nourishment. 
Hair Quality
Multiple sets of shampoos meet the requirements of different hair quality. It is vital to understand the demands of your hair before acquiring a suitable option. For instance, for dry hair, then it is reasonable to settle for moisturizing shampoo. Oily hair requires a cleansing shampoo that has sulfates, although one should avoid using such shampoos regularly. Finally, you should use mild shampoo when attending to thin hair to keep it in healthy form. 
Shampoo Ingredients
Different shampoo products boast different ingredients. In our case, those ingredients should enhance the health of your hair and scalp. Some of the most common elements are oil extracts which are essential in eliminating infections and improving blood circulation in the scalp. Other elements such as coconut oil protect the hair from breakage and restore moisture and shine. Other types of oil like Monoi assist in sealing cuticles and make your hair smooth and shiny.
Another type of ingredient could be fragrance or color, which are primarily for aesthetic reasons. Avoid shampoos with irritants like Benzophenones which may cause premature scalp aging and cancer. Other ingredients to avoid are alcohol as they dehydrate the hair hence compromising on the quality.
Scalp Type
You should know the types of scalp you have and not just hair type. For instance, one may have an oily scalp with dry hair; hence you need a cleansing shampoo for it. Similarly, you can choose a conditioner for your hair to make it balance.
You need a neutralizing shampoo to restore pH to the normal level. If the scalp harbors dirt and another build-up, then a chelating shampoo does wonder by washing such residues away. 
Brand and Pricing 
Since there are multiple brands that sell the same narrative of effectiveness, it is reasonable to go for renowned ones. Great brands have a track record of maintaining certain ethics with better return terms if you have reservations about their products. On the other hand, new brands need to undergo close scrutiny before using them since some brands have false claims.
Last but not least, check the pricing of your ideal product. Suitable shampoo should come with affordable pricing to promote your mission. That said, the most expensive options have a better formula to assist in keeping your hair healthy and worthy.
Review of the Best Neutralizing Shampoo Products 
Many consumers have different tastes in certain neutralizing shampoo products in the market. That is because every shampoo has its description of the types of hair to handle well. Some are multipurpose, while others deal specifically with either oily, dry, or curly hair. See more from the following options.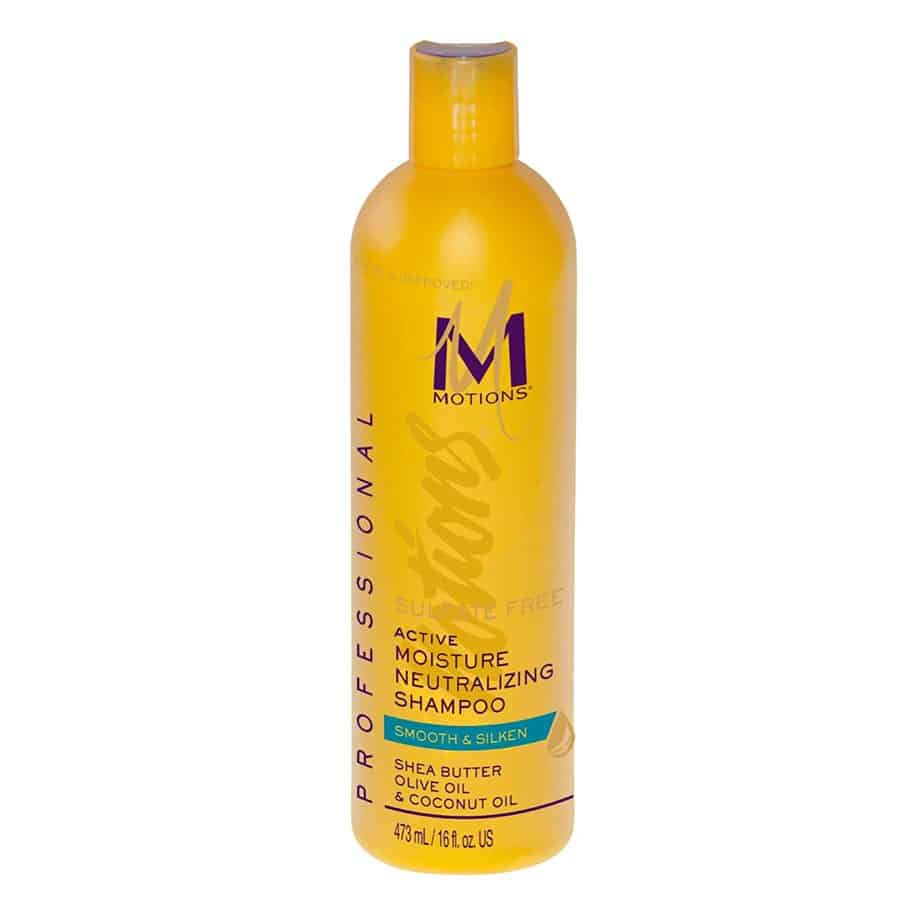 Motions Pro is a great hair product whose role is to nourish your hair and restore natural hair balance. By applying it generously into your hair, it restores damaged textures, eliminating dryness leaving it moisturized, soft, and smooth. This product has vital ingredients like coconut oil which conditions, hydrates, and repairs natural hair. More importantly, coconut oil nourishes the hair and contributes to its overall health.
Another vital component in this product is the inclusion of Shea butter, which assists in moisturizing, protecting, and strengthening the hair. In the same vein, it helps in replenishing it and helps in preventing breakage. Lastly, there is Argan oil which has natural properties for adding shine and smoothing hair cuticles. This natural ingredient soothes the hair and protects it to look flawless.
Motions Pro is a super product with the ability to penetrate hair cuticles and restore its natural beauty. Olive oil components assist the base of the hair in fighting infections and improving blood circulation. It is a suitable shampoo for dry hair. The item weighs one pound with a 16 ounce fluid to meet your personal hair needs for a while.
Pros
Assist in turning hair follicles stronger, leading to softer, thicker, and healthier hair strands
Has milk protein for improving hair shine and retains moisture for a more extended period
Monoi oil works great in sealing hair cuticles and make the hair look smooth and shiny
The shampoo assists in strengthening hair elasticity to prevent any breakage
Assist in reducing the frizz
Cons
Complaints on poor packaging reported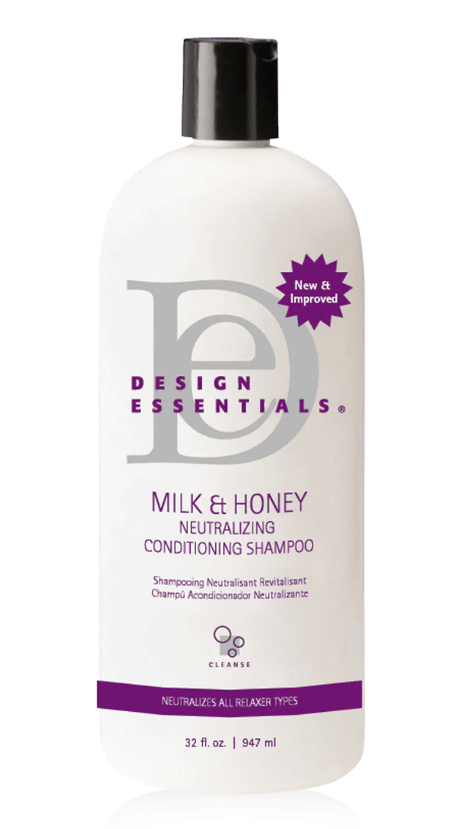 If you are looking for a great hair cleanser, then this product meets your expectations. It has a combination of three amazing ingredients, namely honey, olive oil, and milk proteins. Milk and honey are suitable components of moisturizing your locks. Even better, they lock in the moisture hence restore a natural luster of the hair. Olive oil is a needed ingredient that fights any infections and promotes better blood circulation.
What makes this shampoo stand out is that it has a color indicator to assist one in eliminating all chemical traces out for the hair. Nevertheless, this shampoo may not be perfect in fixing all hair challenges, but it is reliable in keeping your locks in check after a harsh chemical treatment. As such, it restores the pH level of your hair.
This shampoo has a honey scent which is pleasant to several users. The good news is that it lacks harmful chemicals, which can cause skin irritation and promote body discomfort once applied. Typically, it weighs two pounds and holds a 32-ounce fluid.
Pros
Has super ingredients for moisturizing your hair and restore a natural luster
Olive oil promotes stronger hair follicles with healthier, softer, and thicker strands
Eliminates all chemical traces and restore the PH level of your hair
It has a high-performance formula for neutralizing and conditioning your hair
Contains a pleasant honey scent
Cons
Slightly costly than other Shampoos on our list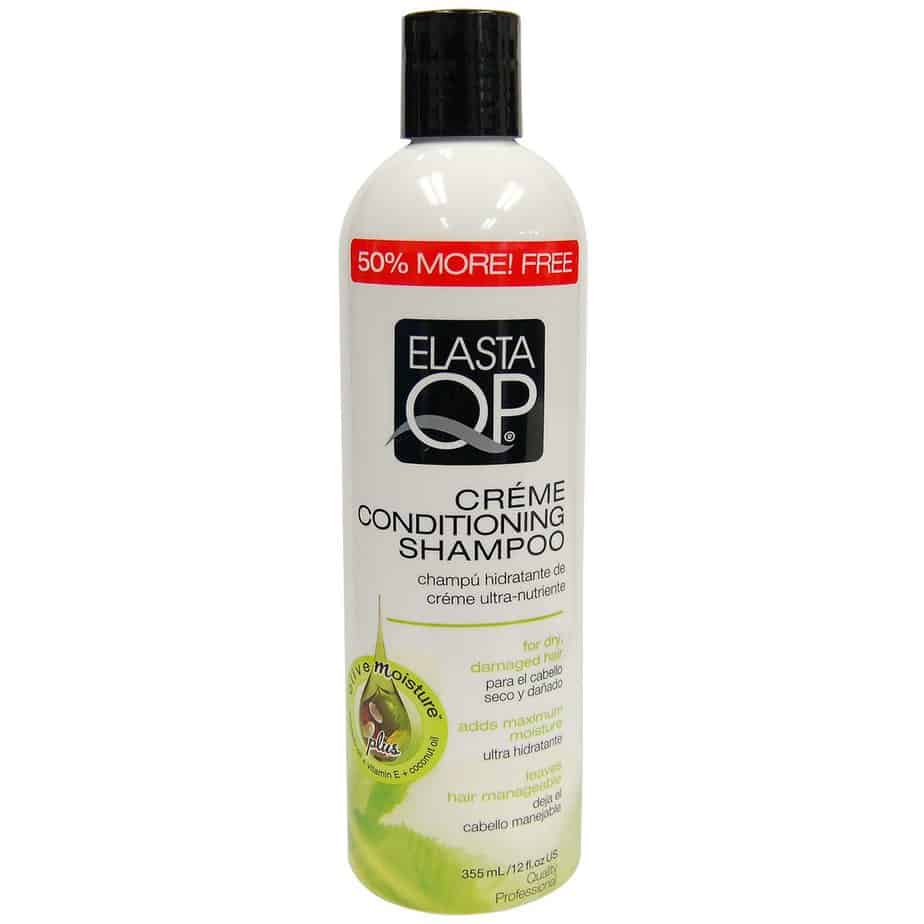 Elasta QP Conditioning Shampoo is a reliable product to treat your hair and keep it healthy always. First off, it comes with a color-indicating formula that allows you to know the state of your hair. Precisely, one can tell if the hair is deep-cleaned completely and free from chemicals or not. For instance, suds remain pink whenever there is a relaxer residue in the hair, while it turns white when cleaned thoroughly.
It has a proven formula to eliminate all hair relaxers. This shampoo has vitamins and restorative conditioners that strengthen and detangle hair strands and prevent any damage for a health appeal. The manufacturer recommends this shampoo for normal, dry, or damaged hair.
One more thing is this shampoo has a combination of olive oil, avocado oil, and coconut oil which work hand in hand to protect your hair from dryness, split hair, and possible breakage. It is a suitable product for adults. One should apply it to wet hair by massaging it into a full lather. For better results, you should rinse thoroughly. Its entire package has a liquid volume of 12 ounces.
Pros
Has olive, avocado, and coconut oil which prevents dryness, breakage, and slip ends
Contains non-toxic components that protect your scalp and hair
Infused with a vitamin that detangles and strengthens your hair strands
Has a color-indicating formula to detect the level of chemical presence
Suitable for normal and dry hair
Cons
Some user complained of scalp irritation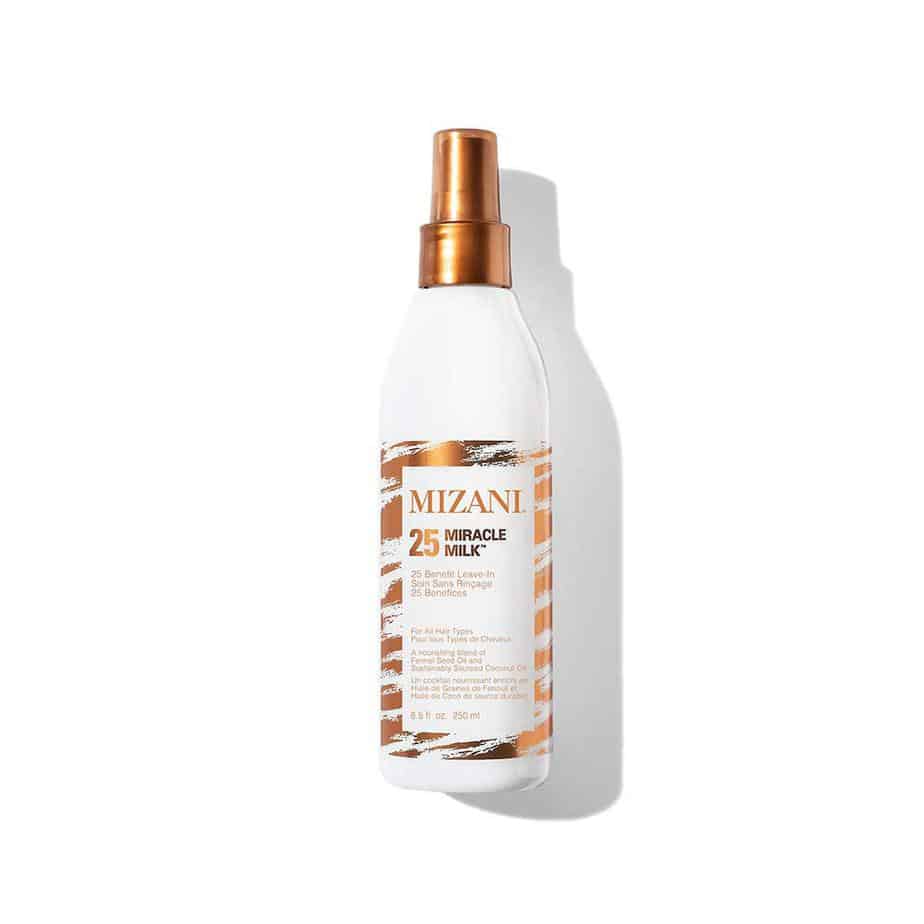 Mizani is a super neutralizing shampoo that gets rid of all traces of hair chemicals that usually stick around after treatments. This leave-in conditioning spray can penetrate deep down to the follicle and offer a protective shield against heat damage. It is ideal for all textured types. Mizani lathers well and eliminates stubborn chemical agents that regular shampoos are unable to wash out.
Mizani has proper ingredients that assist in removing regular product residue and any build-up from the hair and scalp. As a chelating shampoo, it is super effective against hard chemicals. Also, this neutralizing shampoo has an intense way of blasting toxic impurities that still linger around. The product comes in a liquid volume of 250ml.
This product has more than 25 benefits to moisturize and protect curly hair, which combines to improve manageability, detangles, hydrates, and frizz control. Some of these ingredients are coconut oil, Olea Europaea Oil, and Melanin. It has a nice coconut oil scent, and it is suitable for curly hair. For better results, you can spray generously and comb well prior to styling for easy detangling.
Pros
The spray penetrates deep in the hair and nourishes it to give it a frizz-free finish
It contains a neutralizing agent to draw out stubborn and harmful chemicals
It hydrates, detangles, and protects the hair against heat damage
Has great ingredients to moisturize and protect curly hair
Nourishes the hair leaving it more manageable, softer, and shiner
Cons
Leaves sticky build-up on the hair
Isoplus is a neutralizing shampoo which one should apply after a chemical relaxer to help one to restore the natural hair PH. By doing so, you prevent hair damage. Even better, this shampoo has a color indicating lather which is beneficial to the user to ensure thorough cleaning until there is no more residue. The color coding ranges from red to white, where red is an indicator of impurities while white denotes purity.
Also, it has better ingredients that prevent damage. This product is good for value as it comes in a small bottle and neutralizes the hair well for easy combing and enhances manageability. This small-sized bottle is affordable, and the liquid can work great with any relaxer. The package is usually in two pieces of 235 ml each.
Typically, Isoplus Neutralizing Shampoo does not contain harmful chemicals components that can cause damage to the scalp or hair. As such, this product remains skin-friendly and effective in smoothening and softening it to offer a better shine. This product enjoys a coconut scent.
Pros
The shampoos consist of great chemical relaxers to maintain the natural PH level of your hair
Has color indicating lather to inform the user if there are more impurity chemicals in the hair
Lacks harmful components that could harm your skin and hair
Comes in an affordable package to make it gain wide acceptability
It is ideal for dry and curly hair
Cons
A small pack may not serve one for long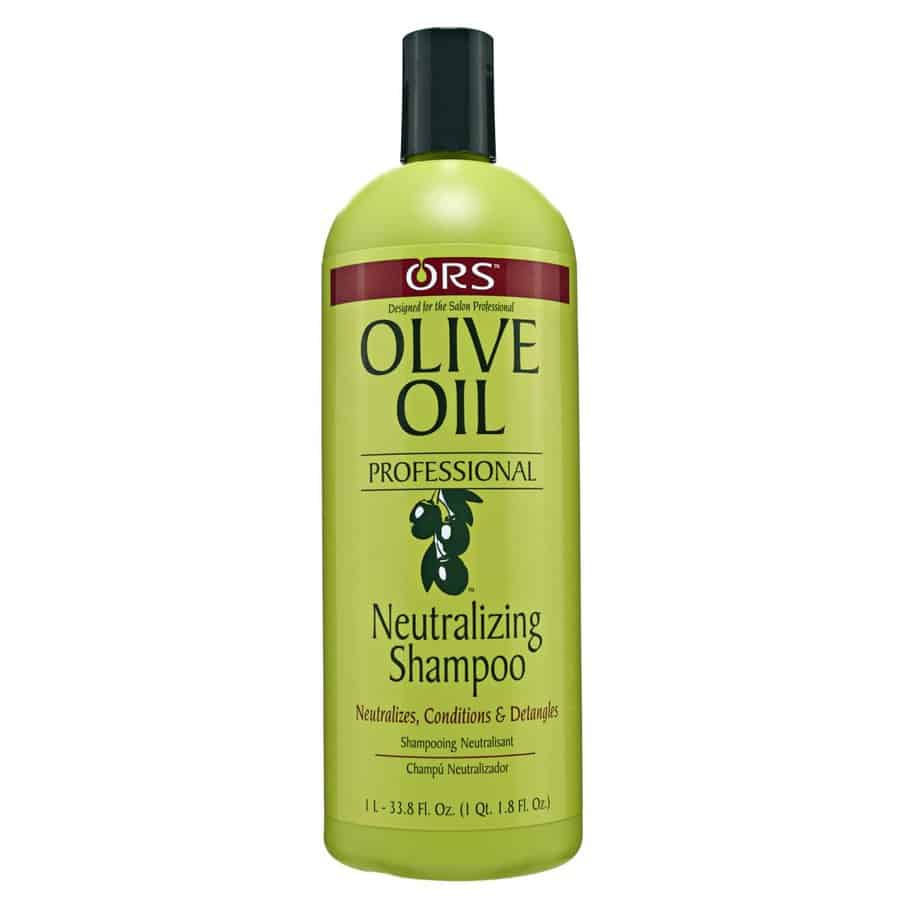 ORS is a powerful neutralizing shampoo that moisturizes and detangles your hair leaving it shiny, soft, and smooth. It has reliable components, which include oil, Lecithin, Aloe Vera, and pantheon. Such components are perfect in ensuring the hair remains moisturized. In the same vein, there is vitamin E which imparts sheen by protecting the scalp and the hair during shampooing.
Another useful component within this shampoo is the Aloe Vera which assists in soothing the scalp and the hair. Pantheon is a dependable element in the shampoo as it has Vitamin B 5 that penetrates the hair shaft and puts more moisture to nourish it by a great deal. This shampoo product removes calcium build-up and ensures perfect hair build-up with a healthy appeal.
This shampoo works best for you if you have oily, normal, and dry hair. More importantly, it is user-friendly as it lacks harmful chemicals like sulfates which have diverse effects on your skin. If you wish to attain better results, then apply and rinse thoroughly. The entire bottle has a liquid volume of one liter, which is enough to serve the user for an extended period.
Pros
Consists of Aloe Vera, which helps in soothing the scalp and hair to promote additional comfort
It has a powerful vitamin E ingredient that penetrates the hair shaft and adds moisture
It neutralizes and detangles to make it smooth, soft, and more manageable
Eliminates any calcium build in the hair and scalp to give it a more refreshing look
Lacks any harmful chemical which can result in skin irritation
Cons
It does not offer the best results on dry hair

CHI has a powerful formula to eliminate elements of chemical residue gently and effectively. Since it has a color code indicator, red denotes that there is more residue in the hair, while white shows that the hair has no impurities. CHI has a restorative rich cleanser featuring herbs, vitamins, and natural olive to naturalize and replenish moisture while restoring a natural pH level.
This shampoo offers a hair treatment service to make it softer, smoother, stronger, and more manageable. For instance, it has emollient-rich olive oil, which retains moisture in the hair. Furthermore, olive oil strengthens the base of your hair and fights any infections, and enhances blood circulation. This shampoo can keep your hair in check after performing a harsh chemical treatment.
Finally, it has great neutralizing properties to restore pH balance. The shampoo product is applicable to all types of hairs. It can rinse out harmful toxins and chemicals, which may disrupt a better harmony of your scalp and hair. This shampoo product weighs 0.87 pounds and has a liquid volume of 350 ml.
Pros
Contains powerful formula to remove elements of chemical residue in an effective way
Has a color-coding to ensure proper cleansing to acquire dependable freshness
Natural olive oil neutralizes the hair and replenishes it with moisture
Has no harmful chemical elements which may damage skin and hair
Its package is affordable
Cons
Frequently Asked Questions 
Question: What is the role of a neutralizing shampoo? 
Answer: A neutralizing shampoo has the role of balancing the pH level of the hair. Certain elements such as gels, sprays, and coloring products affect a natural pH balance. For that reason, one needs a neutralizing agent to be lower caustic, causing residues and alkali to a natural level.
Question: What do I use if  I lack a neutralizing shampoo? 
Answer: You can restore the natural pH of the hair by using a vinegar rinse. Avoid using hard water; instead, go for distilled water mixed with vinegar. You can use two cups for normal hair while more cups if you harbor long hair.
Question: What is the effect of leaving a relaxer in the hair?
Answer: A relaxer happens to be a strong chemical that can burn your skin if left in your hair for too long. Any element in the relaxer in the hair continues the process causing the hair to break. In that regard, you must rinse any relaxer residue away to overcome such challenges.
Question: What is the simplest method of softening my coarse hair? 
Answer: You can soften coarse hair by drinking a copious amount of water which hydrates the hair from the inside to make it elastic and soft. Alternatively, you can spray your hair with a water-based spirit and deep condition it weekly.
Question: Is baking soda a relaxing agent? 
Answer: Baking soda assists in relaxing your hair naturally. However, it does not straighten it. The baking soda loosens curls and makes them softer. Furthermore, baking soda helps in eliminating impurities to make the hair sleeker and shiner.
Question: How often should I wash my hair? 
Answer: Averagely, you should wash your hair every two or three days. However, there are great signs to indicate that you must wash your hair if left unchecked for long. They are an itching scalp and visibly oily hair and scalp.
Wrapping Up 
At this point, you now understand the importance of using neutralizing shampoo products to restore the health of your scalp and hair. Our products from the list above offer better alternatives to keep your hygiene better.
We recommend Motions Pro Neutralizing Shampoo to you if you want to get better results. This shampoo has proper ingredients to assist in turning hair follicles stronger, leading to softer, thicker, and healthier hair strands. Furthermore, it contains milk protein for improving hair shine and retains moisture for a more extended period. This shampoo helps in strengthening hair elasticity to prevent any breakage.
Looking for more interesting readings? Check out: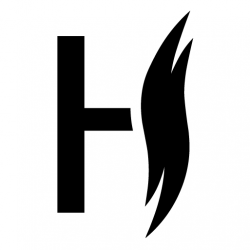 Latest posts by Hair Kempt Team
(see all)