I had a lot of questions when I first learned about leave-in conditioners. For how long should I "leave" it in? Is it okay if I use it in the shower? Is it necessary to wash it afterward? Is it better if I simply… leave it in? We have you covered. 
How to apply
Smooth your clean hair completely throughout while focusing on the shafts and ends while it's wet or towel-tried. Brush it through your hair with a detangling brush or comb to distribute it evenly, then let it alone—no rinsing necessary.
Try a leave-in conditioner cream that you can scrunch into your ends if you have curly hair that you don't want to brush through.
When to apply
It's simple: after a shower. (It isn't in it.) Because leave-in conditioner does not need to be washed off, you may just apply it to damp hair before bed, for example. Allow it to seep into your strands as you sleep, or use it to add a layer of protection before blow-drying or utilizing heat styling. 
Formulas
Leave-in conditioners exist in a variety of forms, including oils, sprays, balms, creams, and a lot more, so it truly depends on your hair type. Choose a foam or lightweight spray that will leave your hair smooth rather than oily if you have naturally fine hair. 
It's a good idea to pick a creamy, nutrient-rich recipe with moisturizing characteristics if you have dry, damaged, or over-processed hair. Choose a sulfate-free, color-safe shampoo for color-treated hair.  
However, there are a few crucial hair-boosting components to keep an eye out for, like botanical extracts, vitamins,  natural oils, antioxidants, and heat-protectant characteristics, to mention a few. 
The Best Leave-in Conditioners
When it comes to your hair, you want the best for it. So let's not put bad products into your hair. Let's talk about the best leave-in conditioners. 
Cantu Shea Butter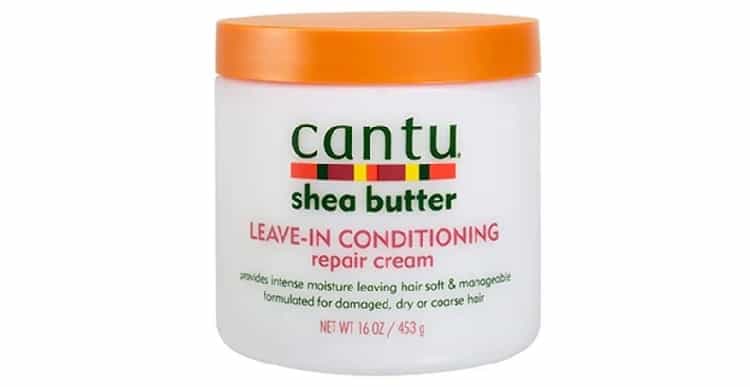 Cantu Beauty's rich, ultra-thick cream is just what you need when you need something tough. It's infused with shea butter and other natural oils to heal split ends, heal breakage, minimize frizz, and, most importantly, hydrate your hair to the next level.
Simply leave the rich cream on your hair overnight, and you'll wake up with bouncy, softer locks.
Price: $5 
Adwoa Beauty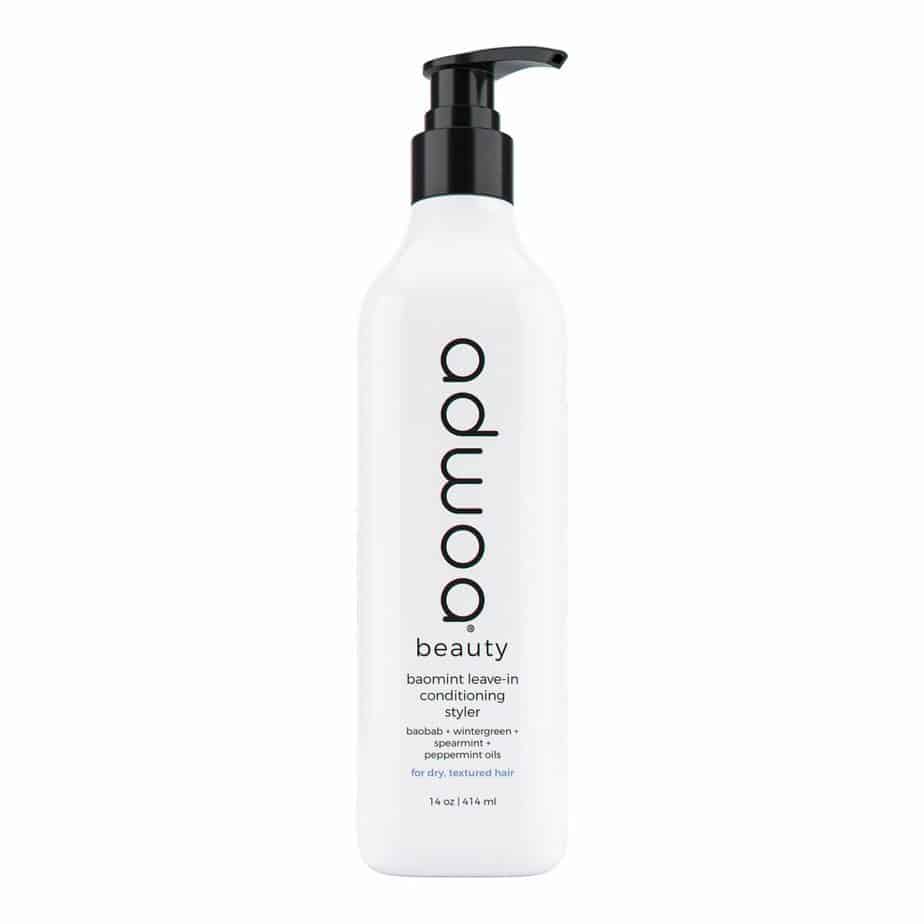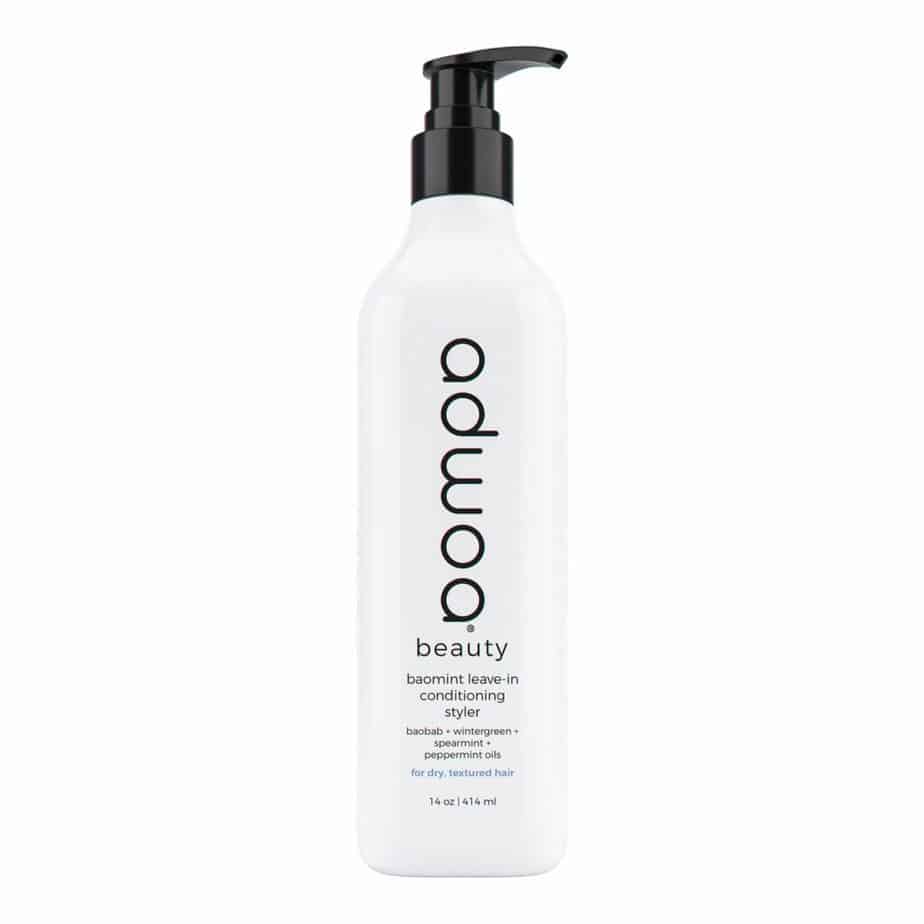 Adwoa Beauty's bestseller treatment is organic and chemical-free, and it has a long list of amazing components, including the aforementioned variety of vitamins, botanical extracts, natural oils, and nutrients.
Its intensely penetrating, super moisturizing cream recipe is suited for all hair types, but it's especially effective for breakage, split ends, frizz, and damage.
Price: $36 
Ouidad Moisture Lock


Ouidad's leave-in conditioner, designed by the curl masters themselves, is another lightweight option. This one will give your waves a significant boost by producing a balanced moisture base for greater style hold if they're feeling dull, frizzy, and a touch disappointing.
It'll get your hair to a more manageable, beautiful state than ever before, thanks to moisturizing plant ingredients and antioxidants. 
Price: $10 
Jane Carter Solutions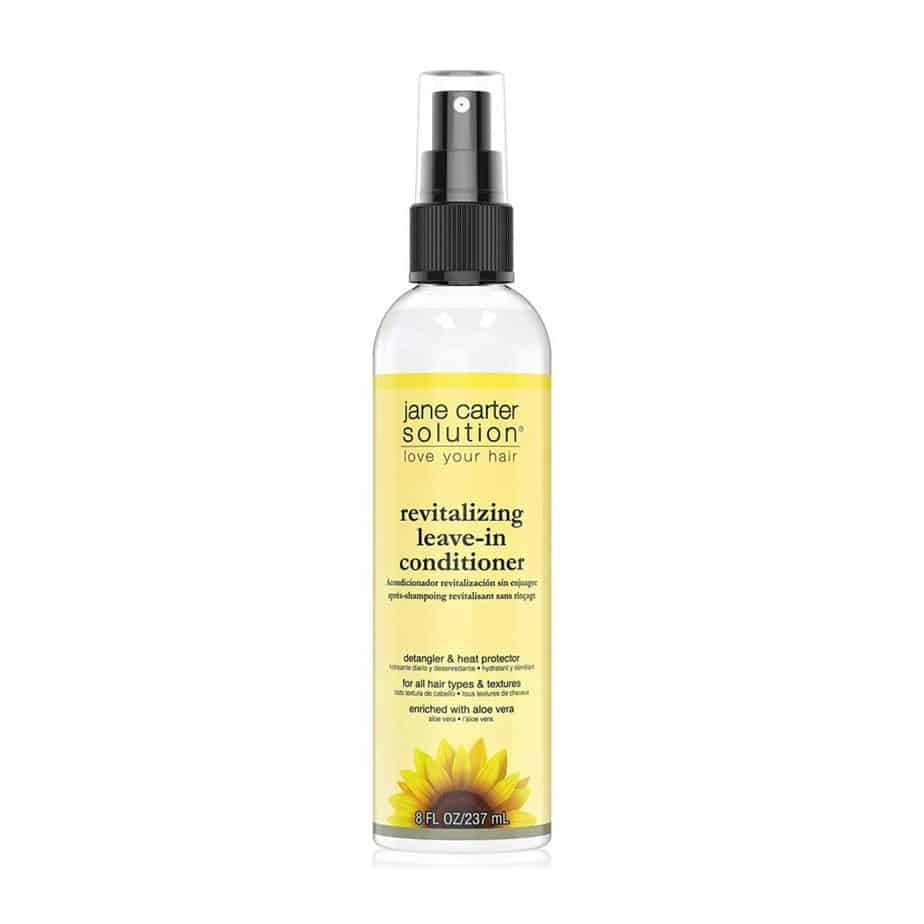 This leave-in conditioner is ideal for those of everyone who put their hair through the wringer on a regular basis. It's a terrific "bodyguard" for your strands since the unique recipe produces a heat barrier and protects against chemical and coloring abuse.
It holds in moisture for more luster and shines while being lightweight enough to not build up, so you could even use it on your face. 
Price: $11
Davines


When it comes to leave-in conditioners, some individuals with thin, fine hair are concerned about buildup or oil, and this miracle mist is just what you need to set your mind (and locks) at ease.
The lightweight product prepares your hair for style by forming a base for bouncy, fuller-looking hair that shines and softens to perfection. It gives your hair the volume boost it needs without the need for styling. 
Price: $37 
Other Considerations for Choosing A Leave-In Conditioner
Hair porosity level
Porosity is divided into three categories: high, medium, and low. Genetics, heat utilization, and other environmental factors all have a role in determining porosity. 
Place a strand of clean hair in a glass of water to test your hair porosity and check for the following results:
You have high-porosity hair if your hair sinks to the bottom of the glass. 

You probably have medium-porosity hair if your hair floats down to the center. 

You have low-porosity hair if your hair floats at the top of the glass. 
High-porosity level
The cuticle of high-porosity hair is wide open. This implies that while moisture may easily enter the cuticle, it can also easily depart. This type of hair absorbs water quickly and can get knotted, dry, and lifeless if not properly cared for.
Medium-porosity level
Hair with a medium porosity has a healthy, open cuticle that absorbs what it needs and so stays moist. If you have this hair type, it's a little easier to keep up with. Apply some leave-in conditioner to damp hair and it will absorb it immediately away. 
Low-porosity level
Hair with a low porosity level is rather common. A sealed cuticle is one of the characteristics, which results in strands that might become thick or greasy. Because water has a hard time penetrating the hair shaft, this type of hair is prone to product build-up. (It takes a long time for water to permeate the cuticle and dry!)
What leave-in conditioner to use depending on your porosity level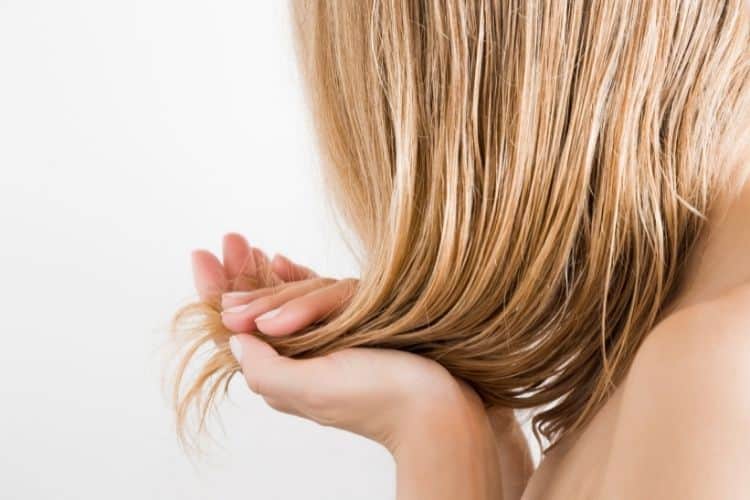 You've identified your hair type and are now ready to begin conditioning. But, hold on a second–how can you know which product is best for you? We've broken it out for you here. 
High-porosity level
If your hair is porous, you should use a leave-in conditioner with additional proteins and moisture to strengthen it. Cantu Shea Butter Leave-in is an excellent solution for this.
This lightweight product contains keratin and other protective proteins to make your hair silky and manageable. It's ideal for developing soft, bouncy, moisturized strands.
Medium-porosity level
Hair with a medium porosity is normally healthy, but it is prone to getting weighted down, thus a light leave-in conditioner is recommended. For a product that maintains styled, colored, or heat-treated hair bright, healthy, and manageable, we adore Ouidad Leave-In Conditioner.
This mild mist reduces frizz, protects hair from heat, and acts as a shield against environmental pollutants.
Low-porosity level
With this hair type, you should avoid anything too heavy since it will weigh it down. For smoothing the hair cuticle without leaving your strands limp, use a spray-in leave-in conditioner like Davines Leave-In Conditioner. This leave-in conditioner smooths frizz and flyaways while also hydrating and protecting hair when applied to damp hair.
Benefits of Leave-in Conditioner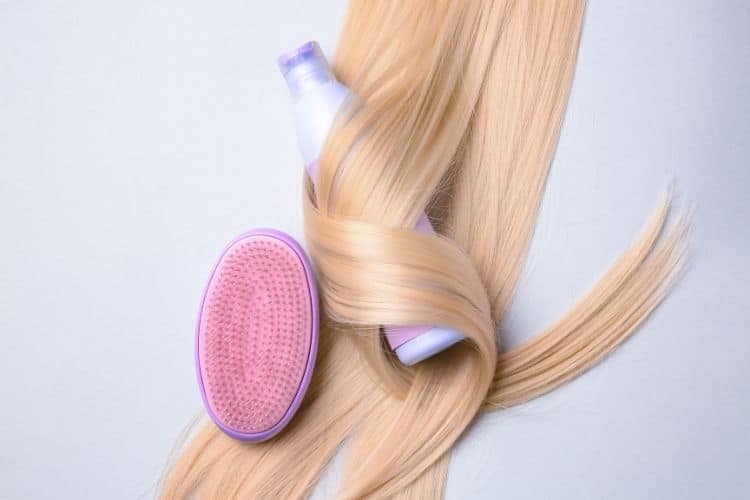 The appropriate leave-in conditioner is beneficial to all hair types. (Believe again if you don't think you might use an extra burst of hydration.) Sun, environmental damage, heat damage, and pollution are all things that leave-in conditioner protects hair against. 
Of course, not all leave-in conditioners are made equal when it comes to more specific hair issues. Some formulations are better at addressing particular difficulties associated with various hair types (such as color damage or split ends) than others. 
Basically, whether you're battling with damage, frizzy, fine hair, or significant coarseness, there's a leave-in conditioner for you. 
For Curly Hair
The increased moisture offered by the leave-in conditioner may improve curly, coarse, and textured hair. Curly hair is prone to dryness and requires more hydration. This is because your scalp's natural oils take longer to distribute down the length of your curls. 
Applying leave-in conditioner to the length of your hair and combing it in can make your curls seem healthier and more defined, with less frizz. 
For Damaged Hair
Hair is readily damaged by hot styling equipment, bleach, dyes, chemical straightening, or perms, as well as by pulling it back into ponytails or braids on a regular basis.
These methods may cause hair to become frizzy and dull by damaging the hair shafts. When used before styling or using heat tools, a leave-in conditioner protects the hair. It can also help to keep hair moisturized.
For Fine hair
If you have fine hair, normal conditioners may weigh it down, making it look flat and heavy. The leave-in conditioner is lighter than the regular conditioner, yet it still adds hydration and luster to your hair. 
You could benefit from using a leave-in conditioner instead of a rinse-out conditioner. If your hair is fine or limp, use the leave-in conditioner solely to the ends. 
For Color-treated hair
Your hair will most likely be damaged if it has been bleached or dyed. Look for a color-treated hair leave-in conditioner that can help lock in color and add shine.
For Dry hair
People with dry hair will benefit the most from a leave-in conditioner since it may give the required moisture. Damage, frizziness, and breakage can all result from dry hair. Consider focusing the leave-in conditioner on your ends if they are extremely dry. 
For Frizzy hair
Frizzy hair is often extremely dry. Even if you take good care of your hair, if you live in a hot, humid, or very dry region or spend a lot of time in the sun, you may notice that it becomes frizzier. 
By providing moisture to the hair and smoothing it out, a leave-in conditioner can help battle frizziness. Because the leave-in conditioner covers the hair, it protects it from the sun's heat and other harsh elements. 
Side Effects of Leave-in Conditioner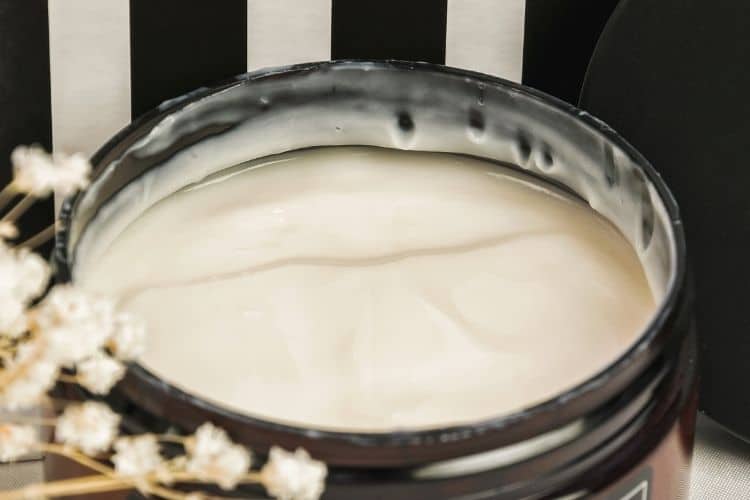 As with any product, there can be side effects if you have sensitive skin. 
Although allergic responses to the chemicals in leave-in conditioners are uncommon, they can occur. If the product irritates or burns your scalp, rinse it off right away and stop using it.
Avoid getting any leave-in conditioner in your eyes, since it might cause irritation. If this happens, rinse your eyes with cold, clean water.
Avoid using any leave-in conditioner on your face if you have acne problems.
If you have naturally oily hair that develops product buildup, you may want to avoid a leave-in conditioner. Low porosity hair, or hair that is dense and greasy and takes longer to dry, is common in people with oily hair.
Leave-in vs. Traditional Conditioner
Leave-in conditioners are often made to be lighter than standard conditioners that you rinse away in the shower. This keeps the hair from becoming weighed down.
Instead of forming firm connections, these products produce a detangling action that aids in combing and keeping your chosen style. As a result, they're frequently utilized shortly before your style. 
FAQs
Leave-in conditioner can be tricky when it comes to your hair. Figuring out how to use it, how much to use, what type to use on your hair. If you still have more questions, that's okay, we're here to help. 
Question: Can you use leave-in conditioner every day?
Answer: Daily conditioning may appear to be beneficial to your hair, but the fact is that it may leave a lot of product behind, cause buildup, and cause more harm than good. To be safe, use a conditioner just once or twice a week. 
Question: Can you use leave-in conditioner on dry hair?
Answer: Yes, you may use a leave-in conditioner on natural hair that is dry. Leave-in conditioner is often applied to damp hair after stepping out of the shower. Some leave-in conditioners, on the other hand, maybe used on dry hair. 
Question: Will leave-in conditioner make my hair dry?
Answer: When you use conditioner on a daily basis and your hair becomes dry, it's usually due to buildup, most often protein accumulation. The protein absorbs moisture from the inside out and releases it into the environment, leaving the hair dry and brittle. Waxy or silicone-based products are other conditioning products to avoid.
So, should you use Leave-in Conditioner?
The answer is yes. There are plenty of benefits to those who struggle maintaining their hair. It's as simple as applying right after the shower to provide beautiful, silky-looking hair.
Always purchase a leave-in conditioner with organic products for the best results. It doesn't matter what hair type you have, obviously, you can use a leave-in hair conditioner. What do you think? 
Looking for more interesting readings? Check out: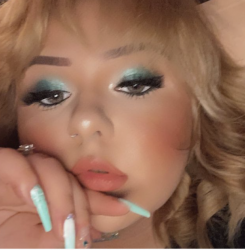 Latest posts by Annalise Swain, Hair Trend Spotter
(see all)