Overgrown hair roots, which used to be unsightly and untidy, are no longer a problem; in fact, leading hairstylists advise clients to keep the melting colors natural and attempt a shadow root coloring procedure. This implies that while coloring the rest of the hair lighter, you should leave the roots alone to create a lovely, blurring transition between the hues and let the natural hair color grow out.
What is Shadow Root Hair? 
Untidiness and messiness are no longer associated with grown-out roots. They are, on the contrary, one of the most popular trends in recent seasons. If you keep up with the latest beauty trends, it's time to quit dying your roots, since one of the hottest "new old" trends this autumn is shadow root hair, which is beginning to supplant the famous ombre look. 
The same dark roots and lighter ends are used in the shadow root method, but there is no dramatic contrast between them. The colorist creates a shadow effect by stretching out the color throughout the whole length of the hair: the roots and hair closest to the root are left alone, while the tips might be dyed brighter. As an outcome, you'll get a beautiful gradient with a blurred transition. 
How to Get the Shadow Root Look
Root darkening necessitates the use of a specific technique. The color is applied to the hair, but the roots are left undyed. It's crucial that the transition from the root color to the base tone be gentle and seamless. This is the feature that gives shadow root hair an elegant and tidy appearance. 
Sometimes the roots are colored with green, purple, or any other color you want. One celebrity you can see this look on is Billie Eilish. Her iconic black and green hair took a run for it and many people started to color their hair the way she had it. The green roots into black became the big start off for the shadow root look. 
In terms of hair color, this transition can be dramatic (think chestnut roots and ash blond ends) or subtle (think roots that are one to two shades darker than the base color). 
For shadow root perfection, celebrity stylists have a few techniques up their sleeves. Justin Anderson, for example, dyes his hair directly at the roots. This allows him to organically mix the color with the highlights, allowing the hair to grow out in a subtle manner. The method also aids in the removal of any lines left by the foil. Anderson washes the hair, holding up the ends while rinsing after the coloring process takes around 15 minutes.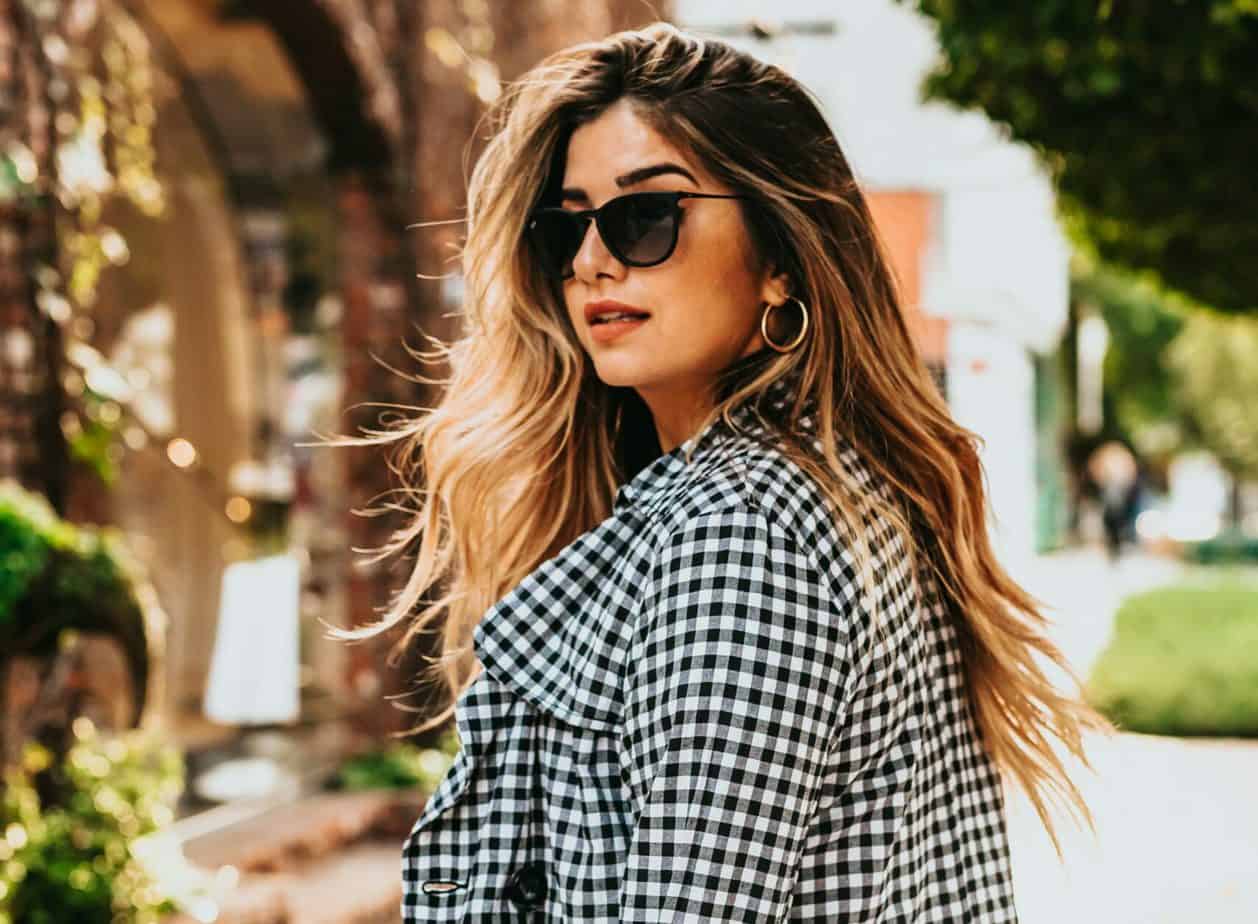 Benefits of Shadow Roots Hair 
Many things should be discussed when it comes to the good alternatives this coloring procedure may provide to your dye regimen. Shadow roots may make your life much easier and more enjoyable since there good benefits. 
Volume 
This technique's shadow effect adds dimension to your hair, making it look fuller and luxurious. This is a style you should try if you want your hair to be more voluminous.
Cost-effective and low maintenance 
Because shadow roots don't require as much maintenance, you may save money on salon visits. This approach also helps you save money because it's a style you can achieve at home without the aid of a stylist. 
Shadow roots begin with your natural hair, giving you the freedom to grow your hair out as long as you wish. You won't have to re-dye your roots as frequently, saving you time, money, and effort. Shadow roots only need to be re-dyed every three months on average.
Growth
When you're growing out your hair or changing your hair color, shadow roots are a fantastic method to style your locks. Growing out your hair color will be considerably less unpleasant with shadow roots, and you'll avoid the lifeless, damaged look that comes with colored hair over time. 
Color options 
The color possibilities for shadow roots are limitless. Halsey used rainbow shadow roots to contrast her dark locks, but you can use any color to get the same effect, whether you want black roots to fade into a lighter hue or vice way. The possibilities are infinite, making this design adaptable and suitable for almost everyone.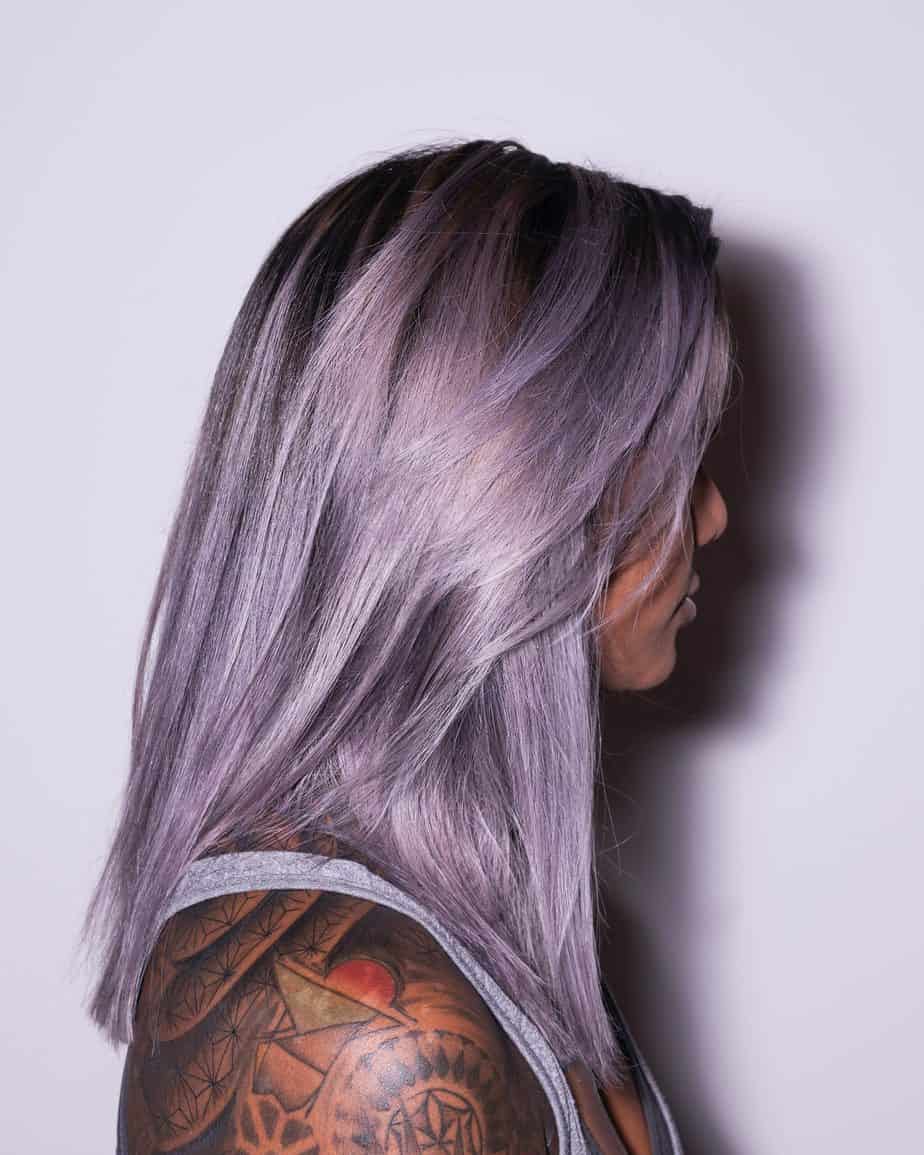 Healthier  
Dyeing your hair on a regular basis is bad for your hair. Shadow roots, on the other hand, do not need as much dying as other hair coloring procedures. This is a fantastic method to keep your hair healthy while yet looking fashionable.
How to Do Your Own 
Many people prefer to do their own hair at home. It is more comfortable, not as expensive, less stressful of finding the perfect time to schedule an appointment. We have compiled a list of three different shadow looks to do. 
All shadow root coloring technique
If you're making your own root shadow, we suggest using a bowl and brush (rather than the applicator bottle) and keeping the root color as near to your natural hue as possible. To get to the roots, carefully separate tiny slices of hair using the pointed end of the comb. 
Apply your blended color on the broad, flat side of the brush, pushing the edge of the brush farther down in areas to avoid a harsh line of demarcation. When applying the color, use a gentle touch. 
That is, avoid slathering on too much stuff. Apply lightly, and if there appears to be little substance left on the brush, push it down a bit farther to mix the color completely. The secret to successful root shadowing is to avoid being too exact. 
After that, shampoo and condition your hair, then use a cold toner to counteract any warmth, since you want to produce a deep shadow look, not heated roots!
Dark shadow roots 
You'll need to use a color brush to paint color into damp hair in vertical portions to change your root color rather than merely add a shine-boosting gloss. Choose a color that's at least one shade darker than your mid-lengths, then softly comb it down. To obtain that desired shadow appearance, soften and blur the boundaries. 
Lighter shadow roots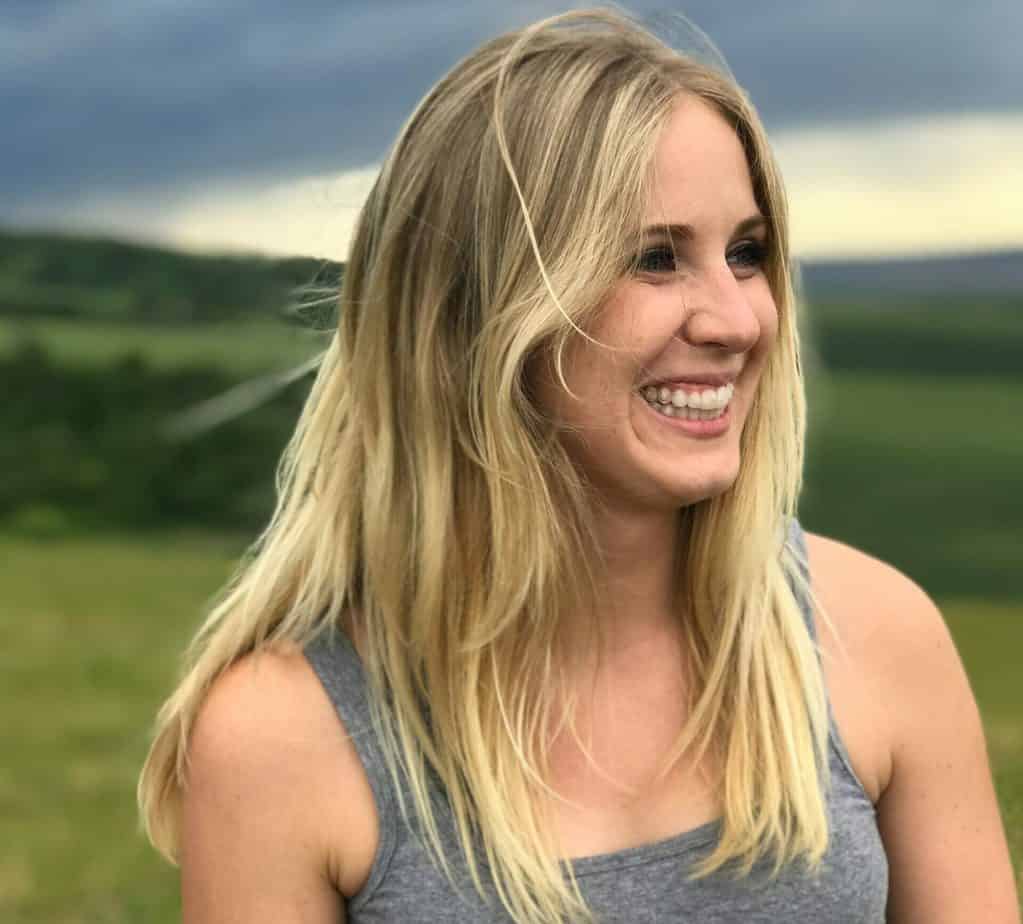 Why not use an Illumina Color glossing treatment to slightly improve the existing root color? Your depth will be preserved, but you will be able to increase the tone and gloss. Then, using a balayage method, brighten the mid-lengths and ends to create a subtle contrast against the root shadow. 
To add dimension, the balayage should be at least two levels lighter than the roots, and the painterly, freehand highlights can be enhanced with Blondor Freelights Powder.
Coverage 
Try the new Wella Professionals Luxelights treatment if you want your root shadow to help hide gray regrowth and make your hair sparkle. It blends sun-kissed highlights with silver strays covering, and you may customize the look to your liking. Color Fresh provides up to 30% coverage, Color Touch provides up to 70% coverage, and Koleston Perfect or Illumina Color provides up to 100% coverage.
Shadow Root Hair: Colored Edition 
Do you enjoy bright colors? Then there's one coloring method you should attempt this year: colorful roots are a beautiful and eye-catching fad that's coming back in 2022! This year, the stylists decided to surprise us and began utilizing unicorn colors to create a shadow root method that seamlessly blurred into pastel over the full hair length – but the roots remained darker than the rest of the hair, cringe. 
This implies that colorists advise you to avoid suffering from enlarged roots and to experiment with different hues. You might, for example, paint your roots in pastel tones or use some fun and uncommon bright colors. Use any color scheme and you'll be edgy and trendy in no time!
Different Styles To Try Out 
If you're interested in trying this fascinating hair coloring process but aren't sure which choice to go with, here are some of the most creative and unusual options! Choose the finest option for you and wow everyone with your new gorgeous hairdo. Let's take a closer look.
Purple Shadow Roots 
Everyone is familiar with the purple hue at the ends of their hair, and it appears to be rather typical. However, try dying your roots this color to see how unique and beautiful your hairdo becomes. Mauve, lavender, lilac, violet, and other gorgeous purple colors will look lovely with blonde hair, making the overall appearance more sensitive and feminine. 
You can also do a purple root and the rest of your hair black. If you were to do a neon purple or a light purple, such as lavender, this would be a beautiful, head-turning combination. 
Soft Pink for Blondes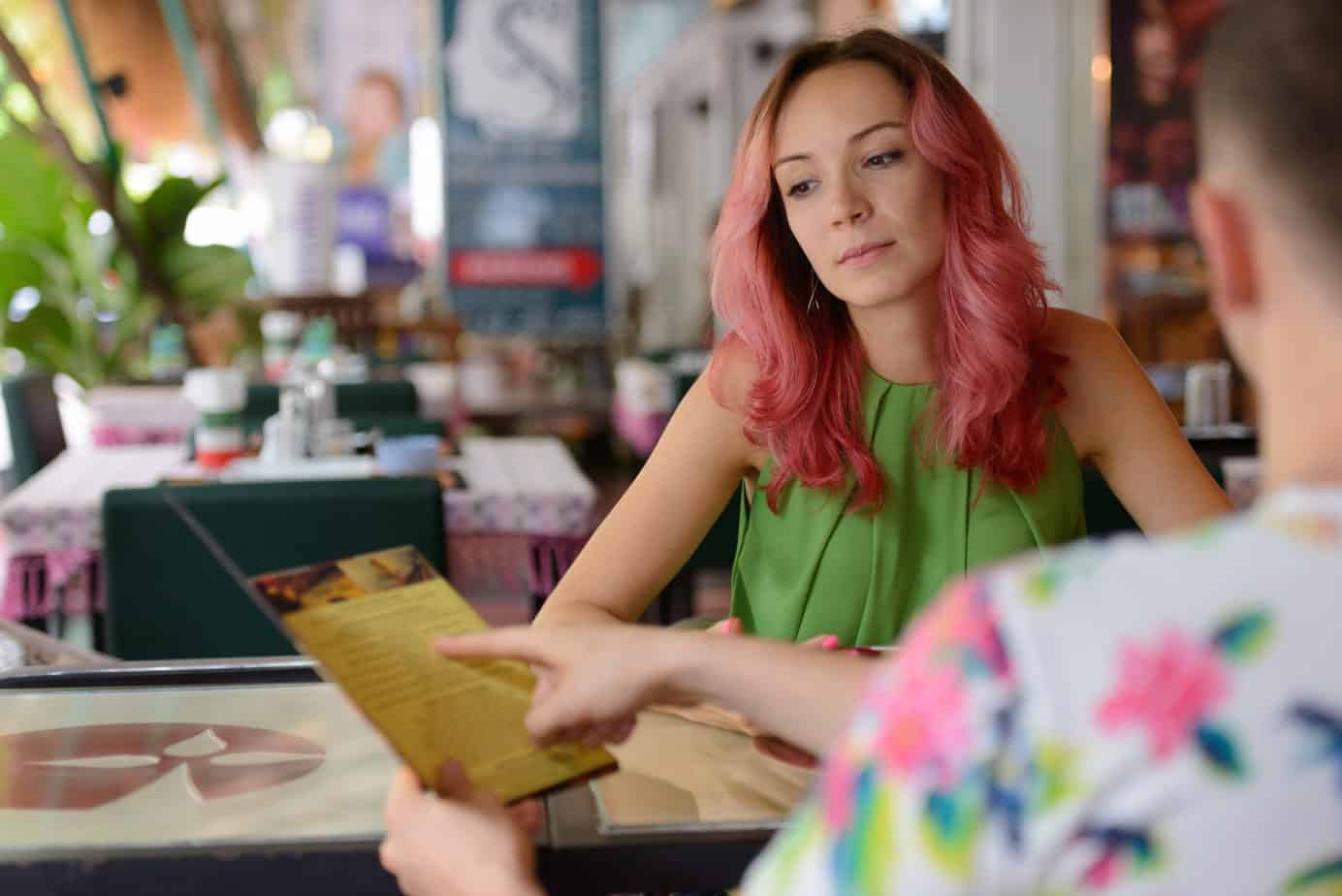 The rose-gold hair color was first popularized by Tamara DeFelice, a hairdresser at Butterfly Studio Salon in New York City. To look fashionable and sophisticated, she recommends adding brightness around the face and leaving a darker blonde with a pink hue at the roots. 
This color combination is absolutely stunning. I tried this on myself by dying my roots a light pink, then leaving the rest of my hair its natural color, which happens to be blonde. I loved the way my hair looked with this style and I never want to go back. 
Shadow Roots with Balayage 
On the hair, this mix of methods looks fantastic. This choice is perfect for brown-haired females as well as blondes since it has a smooth transition from darkened roots to the luscious natural hue of burned hair on the tips, which is quite fashionable right now.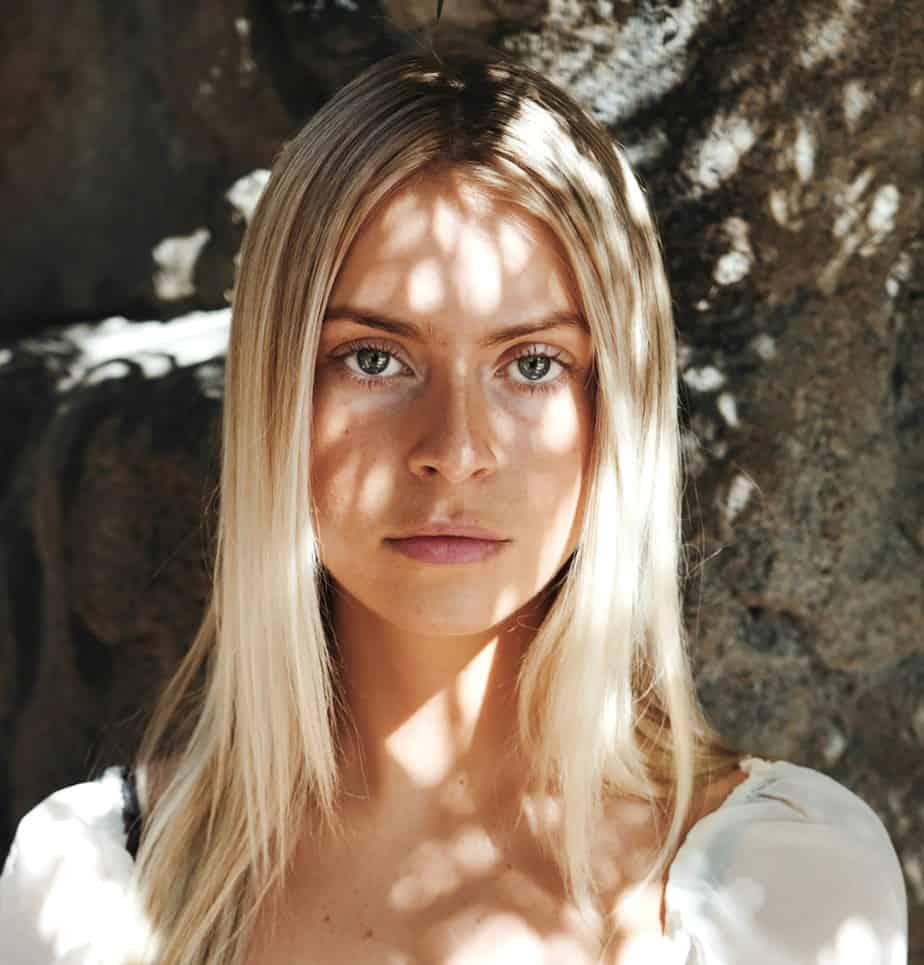 A few of my friends have this hair combination and they love the way their hair looks more than ever. The dark roots transitioning into a lighter brown or blonde color is absolutely stunning and quite classy. 
Red Hair with Shadow Roots 
The combination of red hair with darker roots is really gorgeous, and it reminds us of a pleasant autumn day! The contrast between the hues gives movement to the image by making the hair more voluminous. 
Rainbow Shadow Roots 
Rainbow roots are another lovely option to natural-colored shadow roots. This vibrant detail looks great on any length or color of hair. It's also a great way to have a piece of summer with you at all times!
Rainbow shadow roots are quite a fun look to do on a child or for a fun event like a concert or a rave. Doing this method is quite hard to do on yourself because you need to be able to use seven colors that fade into each other within a small area of your hair. So if you want to do this, I suggest going to a stylist. 
Dark Roots and Blonde Hair 
Blonde with dark roots is one of my favorite "convenient" coloring options. This look is similar to ombre, but with a focus on the roots. You won't have to lighten them as often, and if they grow out a little, they'll appear sleek and fashionable. 
Gray Hair and Shadow Roots 
Roots that are darker will assist in the shade the gray hue. This technique allows a colorist to produce a darker foundation while highlighting the silver hair's beautiful luster.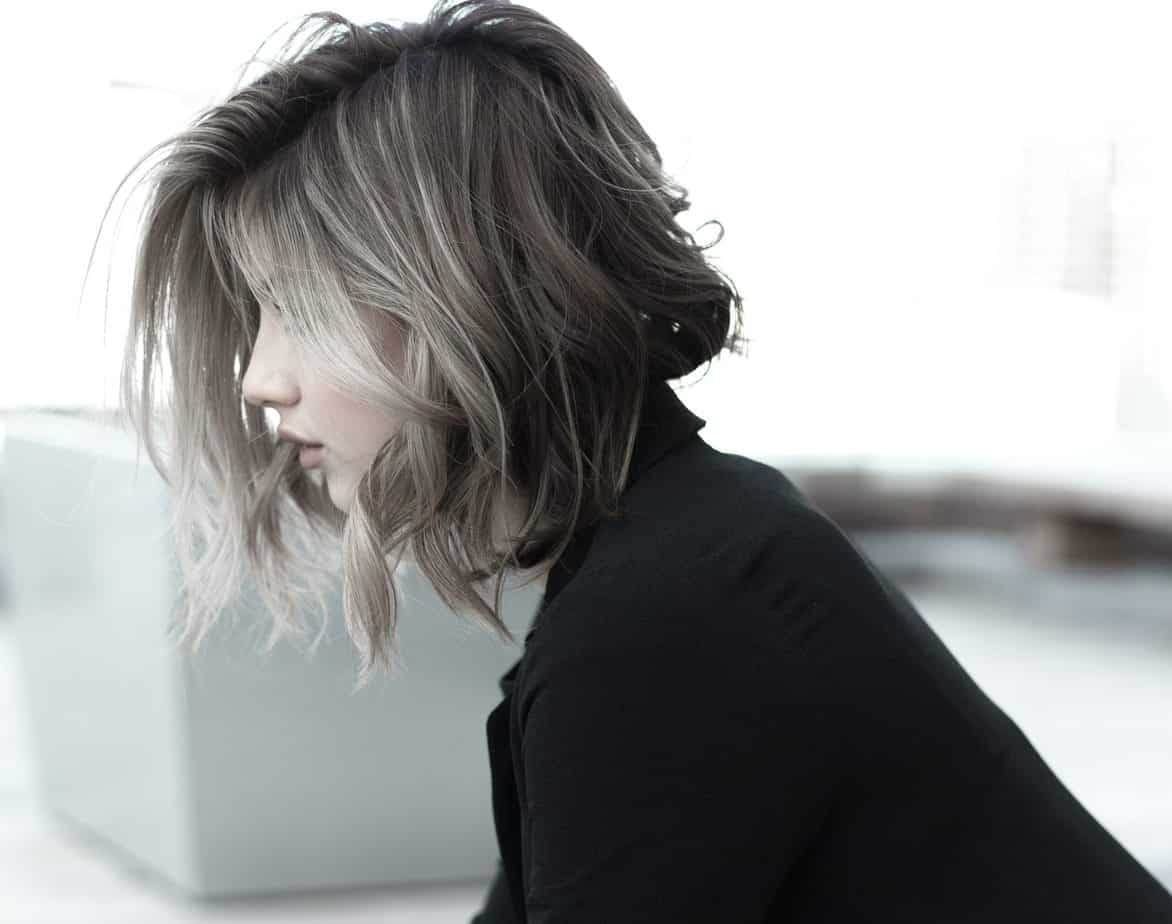 How to Maintain Shadow Root Hair 
The best approach to keep your color is to develop a hair care routine that is tailored to your color-treated hair. To begin, use a sulfate-free shampoo, conditioner, and balm, such as  L'Oréal Paris EverPure Repair and Defend Conditioner, and L'Oréal Paris EverPure Repair and Defend Balm, L'Oréal Paris EverPure Repair & Defend Shampoo, and L'Oréal Paris EverPure Repair and Defend Conditioner. 
Additionally, every time you suds up your strands, lower the water temperature—washing with too hot a temperature will remove your strands of their natural oils, causing your new color to fade faster. 
Shadow root hair has a propensity to turn brassy over time. Use a purple shampoo if you see any orange or yellow tones in your hair. A purple shampoo and conditioner system, like L'Oréal Paris EverPure Brass Toning Purple Sulfate Free Shampoo and Conditioner, is even better.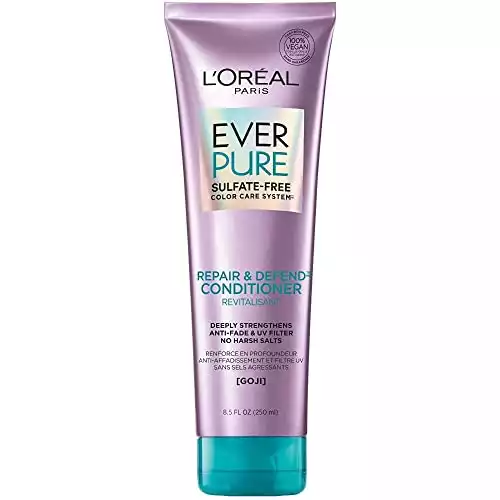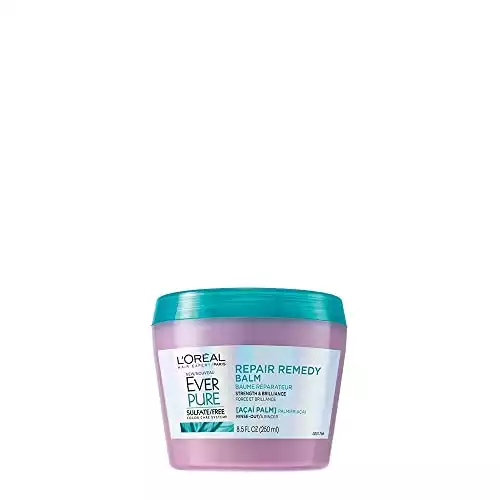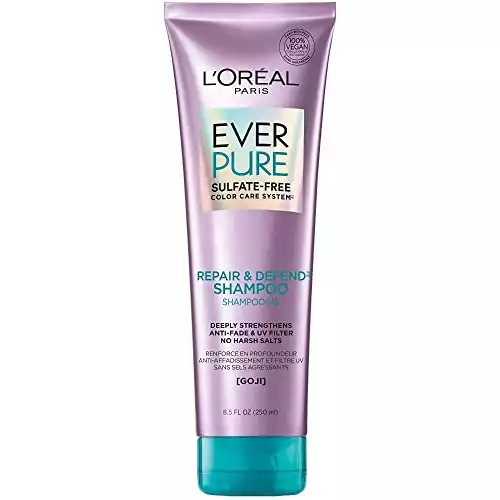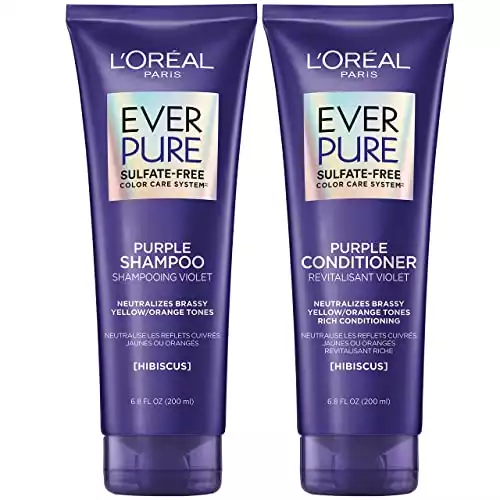 FAQs 
Shadow roots are a new and popular thing, so it's okay if you still have more questions because we're here to help. Keeping reading to have popular questions answered about shadow root hair. 
Question: How long does shadow root hair last?
Answer: Because shadow roots begin with your natural hair, you have the option of growing your hair out as long as you desire. You won't have to re-dye your roots as frequently, saving you time, money, and effort. Shadow roots only need to be re-dyed every three months on average.
Question: How much does shadow root cost?
 Answer: Getting a shadow root can let you maintain your blonde while saving money. Though a shadow root might cost anywhere from $100 to $175, it requires considerably less maintenance, saving you money in the long term.
Question: Should I get shadow roots?
Answer: It's a wonderful method to update your style by adding depth and character to your hair color. Balayage highlights are prone to root shadowing. Although it can be done with any hair color, picture blonde, highlighted hair with dark roots. 
Final Thoughts on Shadow Root Hair 
This technique is perfect for a change-up in your hair. With shadow roots, you can do absolutely anything that you desire, red roots with black hair, blonde hair with pink roots, a simple brown into a blonde fade. You can go to a salon or do it by yourself, just remember to use all safety precautions while doing your hair at home. There are plenty of benefits that the shadow roots technique will provide you. What do you think?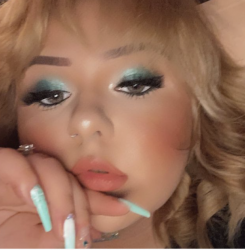 Latest posts by Annalise Swain, Hair Trend Spotter
(see all)