Let's be honest, you're tired of dealing with dandruff. Maybe you've tried all the 'solutions', hair masks, and remedies there are to try to get rid of it. But good thing for you, we found something new. Ciclopirox Olamine is an antifungal ingredient found in a variety of anti-dandruff shampoos, including Stiprox and Oilatum Scalp.
In this blog, we'll look at what the active component is, what problems it's most successful at treating, and which ciclopirox olamine shampoos are the best on the market right now. Let's get to it! 
At A Glance: Best Ciclopirox Shampoo
Ducray Kelual DS Shampoo: Best for Long Term Dandruff Prevention
Oilatum Scalp Treatment Shampoo: Best for Sensitive Scalp
Jason Dandruff Relief Treatment Shampoo: Best for Moderate Psoriasis & Dermatitis
Oribe Serene Scalp Anti-Dandruff Shampoo: Most Fragrant
Nioxin Scalp Recovery Cleanser: Best to Restore Scalp's Health
Dr. Eddie's Happy Cappy Medicated Shampoo: Best for Children
The Body Shop Ginger Scalp Care Shampoo: Best to Reduce Inflammation & Itching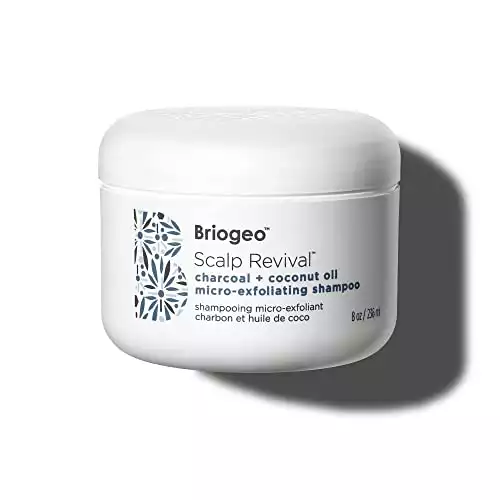 How does ciclopirox shampoo work? 
One of the very first pharmacotherapy for dandruff is antifungals. Antidandruff shampoos can include either non-specific antifungals (such as Zinc or Selenium Sulfide) or specific antifungals (such as Ketoconazole or Ciclopirox Olamine) — choosing the right one can be a trial and error process.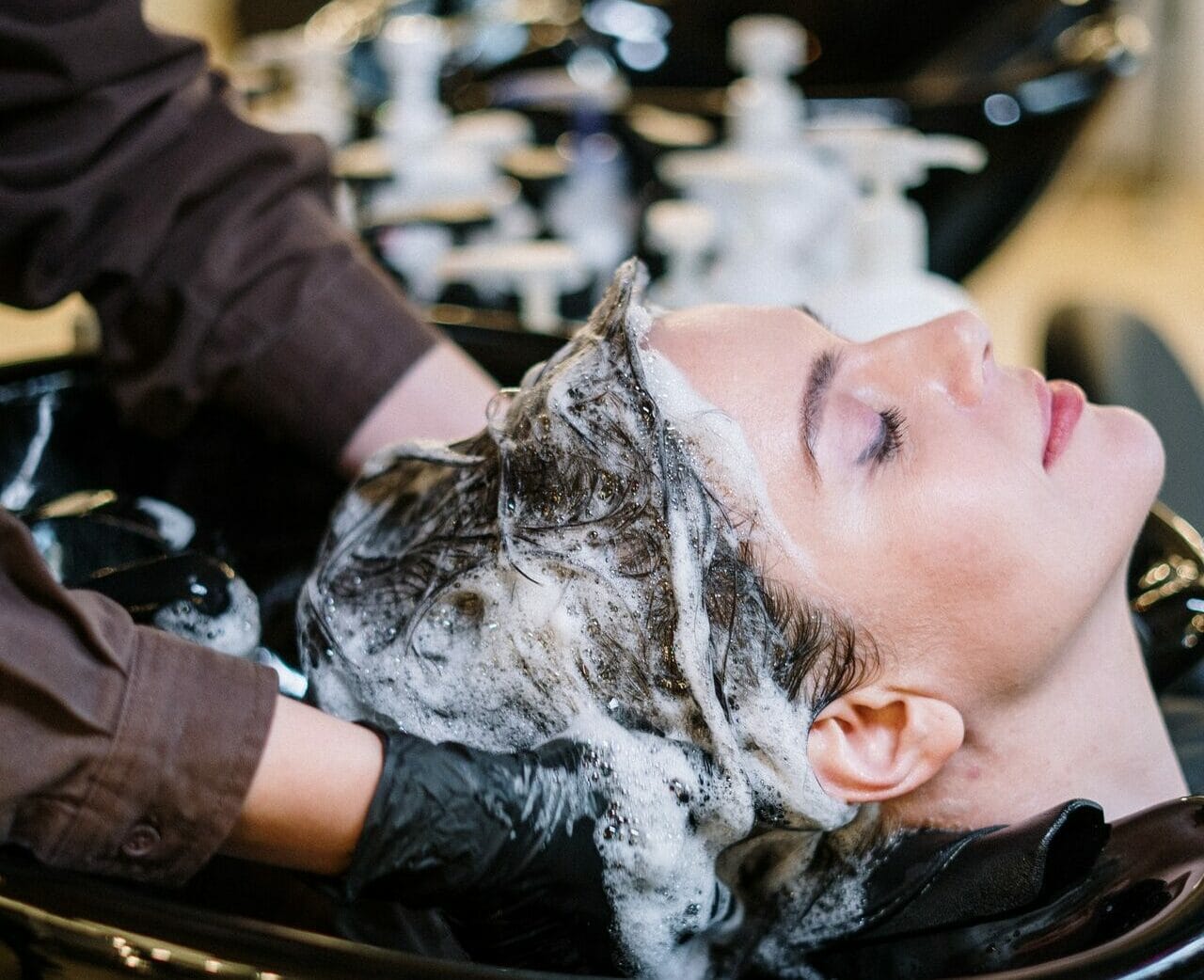 There is no exact reason behind dandruff, although there are a few leading factors as to what may cause it such as psoriasis, dry skin, and seborrheic dermatitis. Each of these underlying disorders can induce inflammation, altering cell turnover on the scalp and rendering a person more vulnerable to fungal skin infections. 
Inflammation is decreased when the fungal infection is treated, and dandruff is less severe. A bacterial component has been found in recent investigations, but further study is needed to identify the specific process. 
When compared to other antifungals, ciclopirox's antibacterial activity is relatively new and complicated. Ciclopirox binds to iron and aluminum cations, inhibiting enzymes that are required for a variety of cellular functions. The substance has also been proven to have broad-spectrum antibacterial action, which might help to boost its anti-dandruff properties. 
How effective is ciclopirox at treating dandruff? 
Since 1998, eleven high-quality studies including over three thousand patients have investigated the effectiveness of ciclopirox on dandruff or scalp dermatitis. It's difficult to compare the findings of these research since they employ various end-points, according to a review report published in 2010.
Each study found ciclopirox to be statistically more efficacious than placebo, with results similar to ketoconazole. Individuals respond differently to ciclopirox and ketoconazole, despite the fact that they have similar effectiveness. This means you may need to test a few different products before seeing a difference in your dandruff. 
Are there any dangers to using it? 
Ciclopirox is typically well accepted and regarded as safe and effective. Localized responses such as redness, burning, or itching may occur in one to four percent of people who use a shampoo containing the component. According to one study on the safety of ciclopirox, having to stop taking it due to side effects is uncommon. 
Possible side effects
Just like every medication, there are side effects to using ciclopirox to treat problems. Read the list below to see how the side effects may affect you. 
Acne rash, hair loss, and nail problems (shape change, irritation, ingrown toenails, and discoloration) 

Skin that is dry

Creatine phosphokinase levels are high (CPK)

Redness around the nails of the fingers and toes

Intense itching of the cuticle and/or nail plate, as well as a brief burning feeling and discomfort on the skin
Best ciclopirox shampoo to use 
When looking into buying this type of shampoo, it can be a bit difficult to find the right type. So we've compiled a list of the best ciclopirox shampoo that you can purchase. 
Ducray Kelual DS Shampoo 
This shampoo is distinguished by a unique and intriguing mix of active ingredients, Zinc Pyrithione and Ciclopirox Olamine. My excitement was muted by the inclusion of a formaldehyde releaser, MI, scent, and SLES.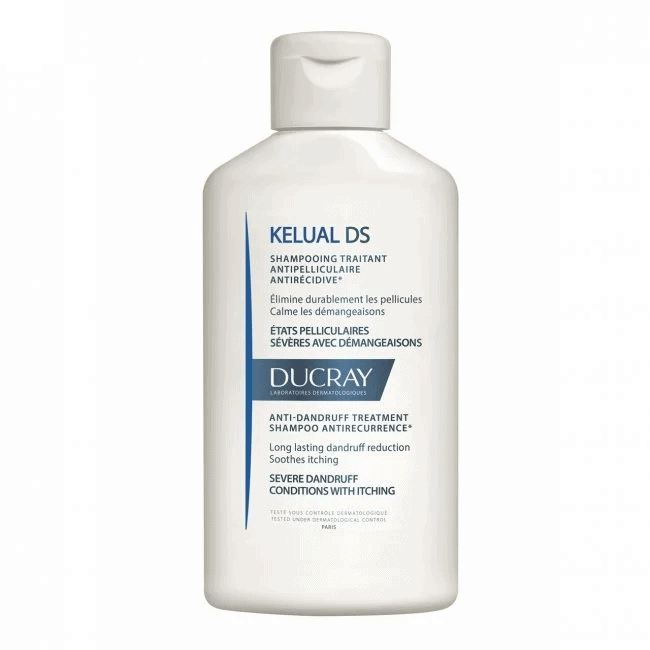 If there were fewer of harsher ingredients, I would recommend this product to anyone. If you have sensitive skin, I would not recommend using this shampoo. Whereas if you don't have sensitive skin, then you can definitely get away with using this shampoo. 
Oilatum Scalp Treatment Shampoo 
This shampoo, which contains a strong antifungal ingredient, is one of the finest on the market for treating moderate instances of dandruff caused by Seborrhoeic Dermatitis.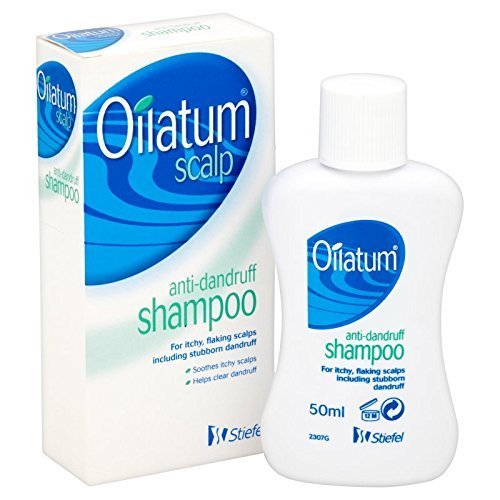 This product is one of the best I have personally used. I have a very sensitive scalp and it has not resulted in any itchy or burning. I recommend this product to anyone who is looking to get rid of dandruff.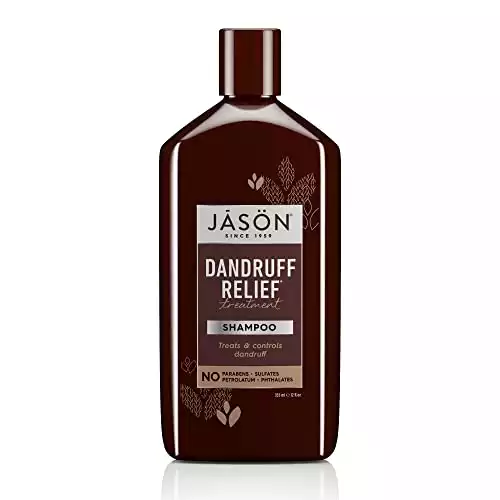 Sometimes the greatest approach to reconnect with nature is to use chemical-free products. This shampoo is devoid of phthalates, sulfates, and parabens, and is based on natural botanicals.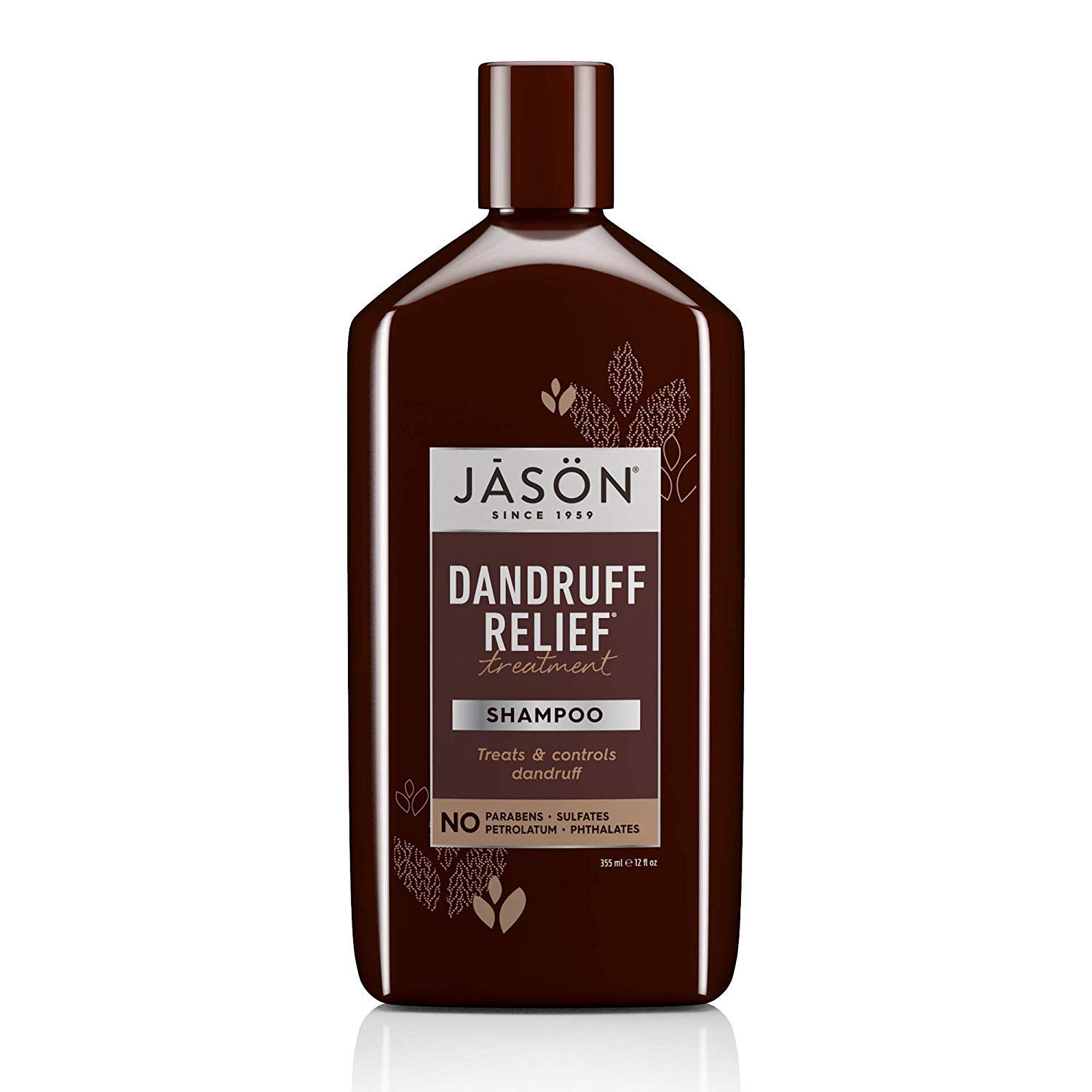 Instead, this shampoo treats moderate psoriasis and dermatitis with a mix of salicylic acid and sulfur, which removes flakes and itching. Plant-based healers like olives, jojoba oils, and rosemary are used to soothe and hydrate the scalp. If you use this shampoo three times a week, you should notice a substantial reduction in irritation, flaking, and scaling.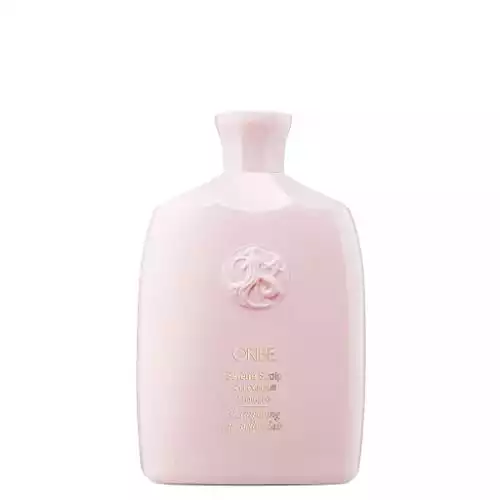 Oribe Serene Scalp Anti-Dandruff Shampoo | Amazon
Do away with dandruff. This gentle treatment cleanser, formulated with salicylic acid, relieves and prevents dandruff while soothing dry, itchy, irritated scalp. The result: healthy, hydrated hair with no trace of flakes.
Buy at Amazon.com
We earn a commission if you make a purchase, at no additional cost to you.
08/03/2023 11:03 am GMT

Sometimes you just have to indulge, baby. This shampoo not only looks lovely in the shower, but the way it lathers up when massaged into your scalp feels genuinely delicious. Oribe's product blends its lovely packaging with a rich scent that smells like perfume and exfoliating salicylic acid to minimize flaking and irritation. Oribe revitalizes and nourishes the scalp with sugarcane extract, orange, caffeine, lemon extract.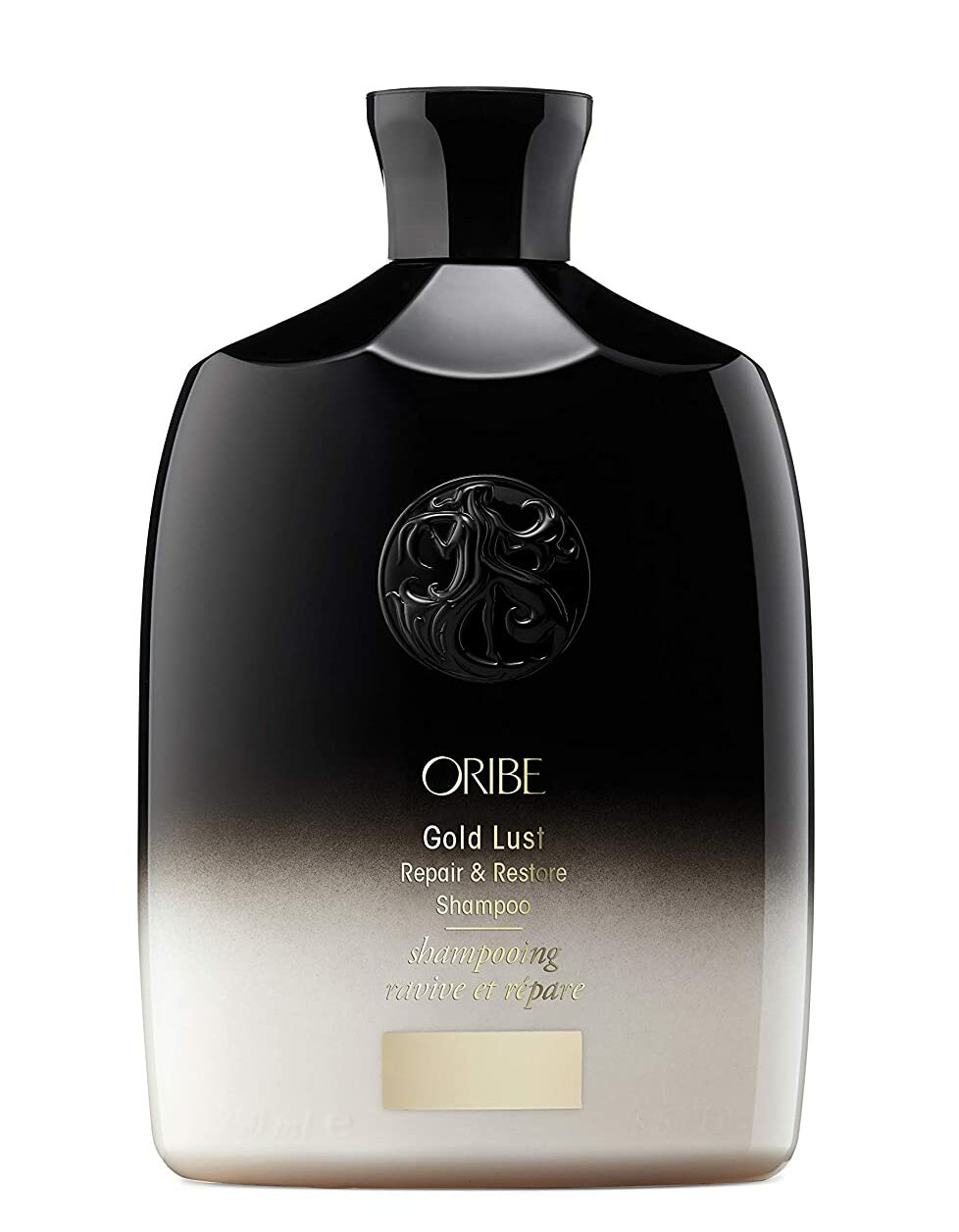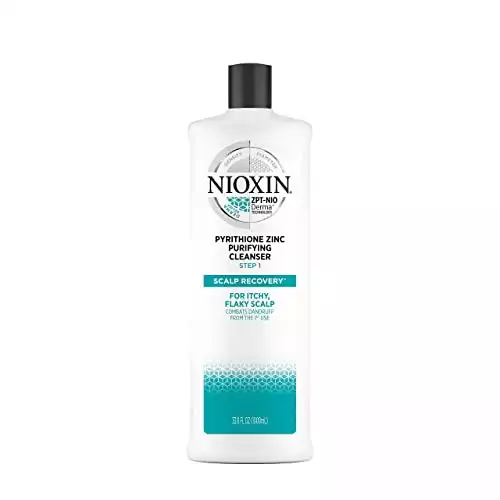 Nioxin Scalp Recovery Anti-Dandruff System | Amazon
Combat dandruff from the first use and help relieve the symptoms of dandruff such as itching and flaking* with the Nioxin Scalp Recovery Medicating Cleanser. Helps restore the natural scalp balance.
Buy at Amazon.com
We earn a commission if you make a purchase, at no additional cost to you.
08/03/2023 11:27 am GMT

This shampoo is developed with one percent green tea and zinc extracts to help relieve the itching and scaling associated with dryness. It aids in the restoration of the scalp's natural balance while also providing relaxing protection. Use it three times each week for the greatest effects. This shampoo is especially great because it doesn't have the overpowering odor of medicated dandruff shampoos but instead is soft and relaxing.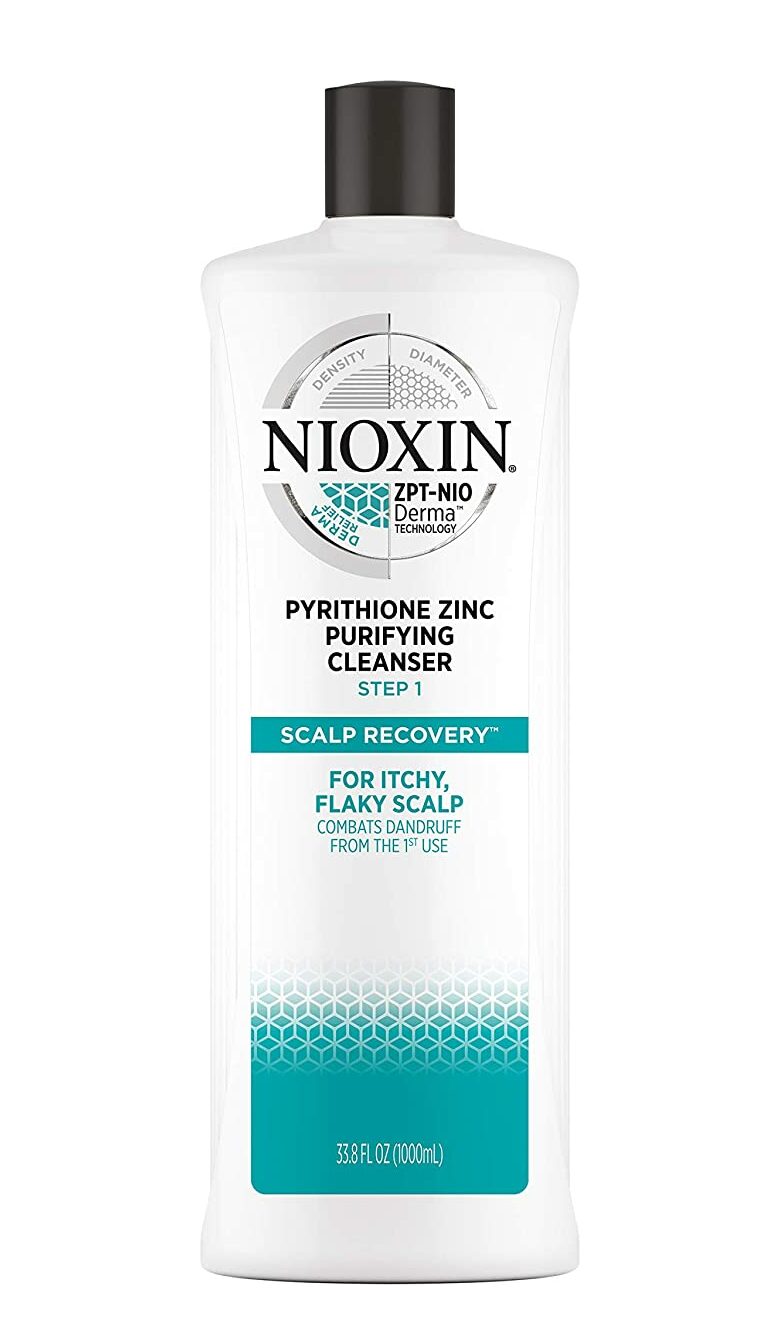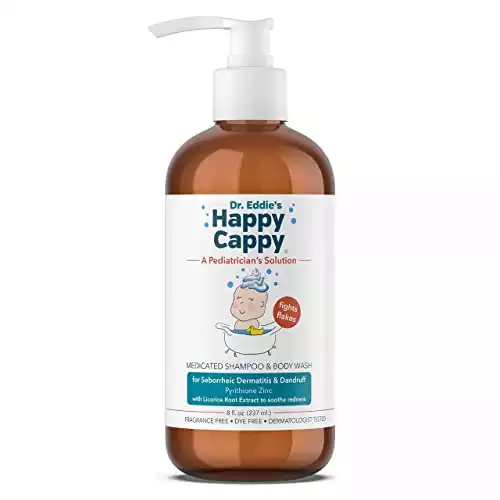 Seborrheic dermatitis is a frequent ailment among children, especially those under the age of three months. Cradle cap is the most common cause, although it can also start on the face or in the diaper region. Dr. Eddie's Happy Cappy Medicated Shampoo is pediatrician-approved and contains pyrithione zinc as an active component to aid with peeling, itching, and scaling.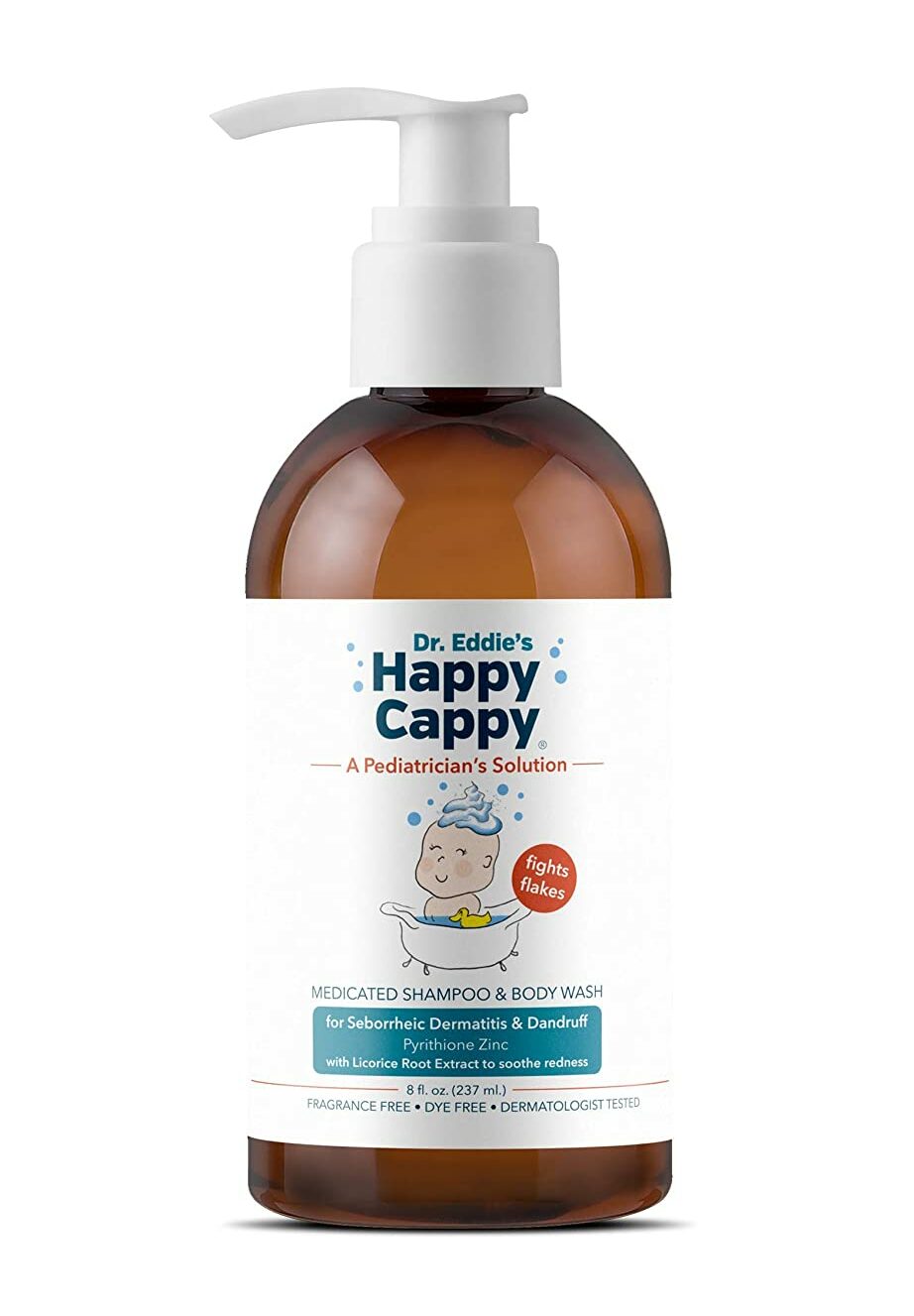 It also works as a body wash, which is very convenient given that seborrheic dermatitis isn't often limited to the scalp. There are no hazardous chemicals in this product, including fragrance, color, alcohol, parabens, sulfates, or BPA. Following one or two washes, results begin to appear, but most parents will see a substantial improvement in their child's skin after one to two weeks of use.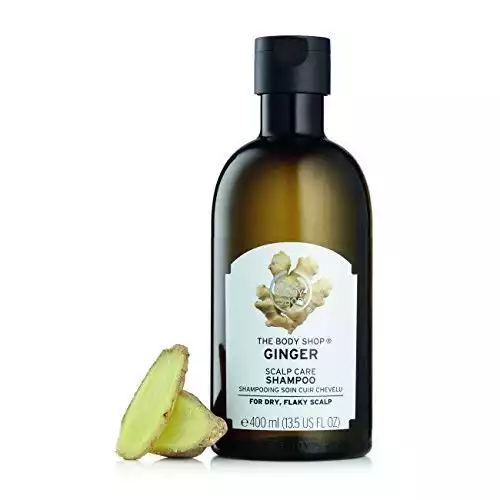 The Body Shop Ginger Scalp Care Shampoo | Amazon
Refresh and soothe your scalp with this invigorating shampoo. Complete with ginger extract, birch bark extract, white willow bark extract and community trade honey from Ethiopia.
Buy at Amazon.com
We earn a commission if you make a purchase, at no additional cost to you.
08/03/2023 03:26 am GMT

The Body Shop shampoo may be modest in size and include mild ingredients, but don't be fooled; this shampoo is powerful. This shampoo, made with a mix of ginger essential oil, honey, birch bark, and white willow, soothes and moisturizes the scalp while reducing inflammation and itching.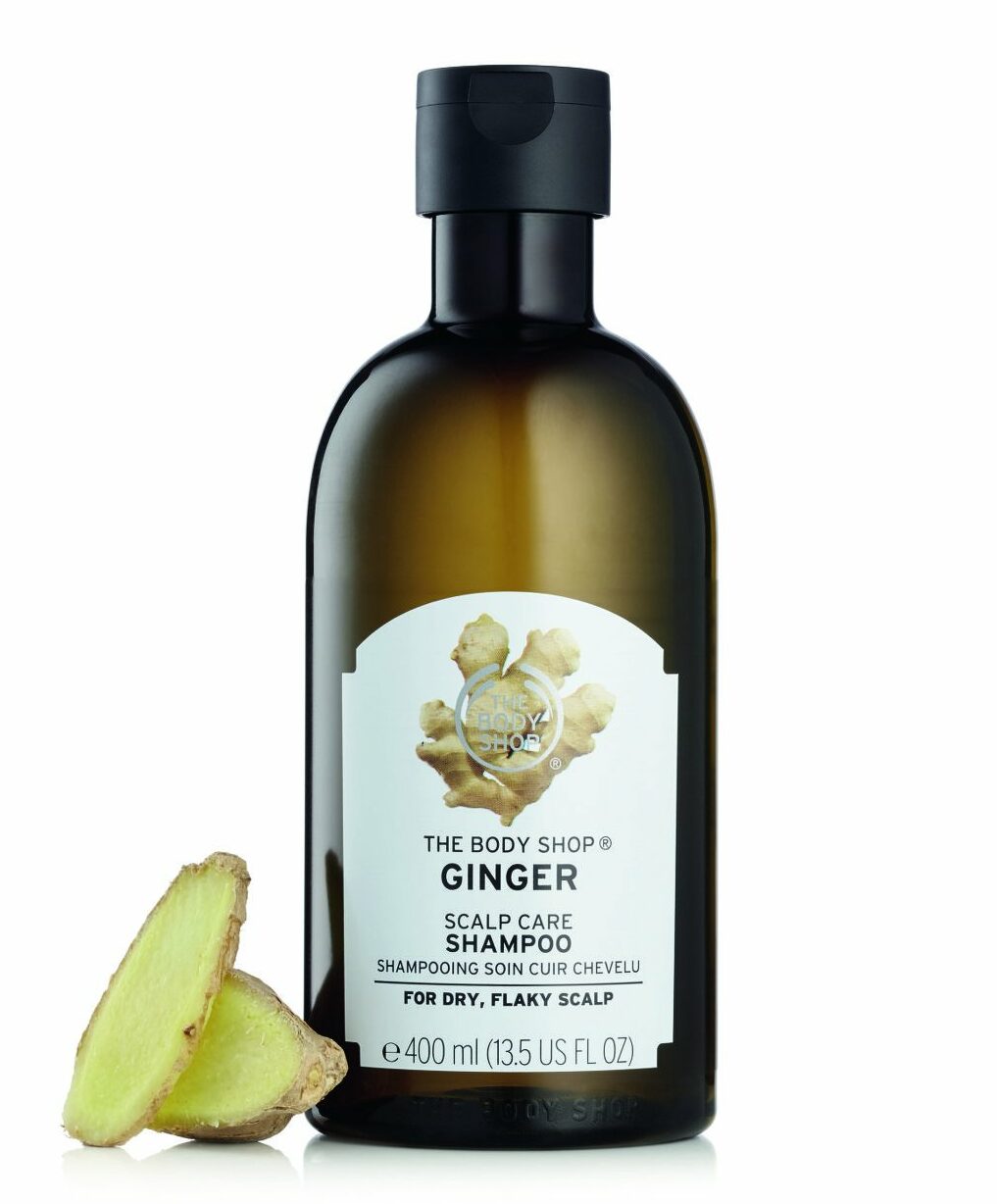 It's equally as effective as more conventionally designed shampoos and, with its strong aroma, smells a lot nicer. Your scalp should feel healthy and clean again if you massage it into damp hair and use it as required.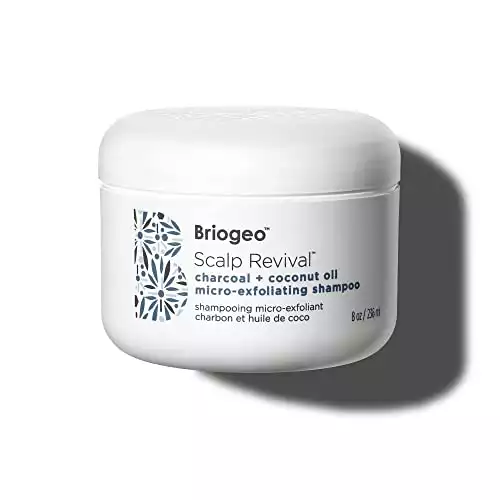 Heat and protective hairstyles, like color, can worsen seborrheic dermatitis by causing less frequent hair washing and allowing debris and oil to build on the scalp, according to Dr. French. However, because this isn't your typical shampoo, it could be able to assist.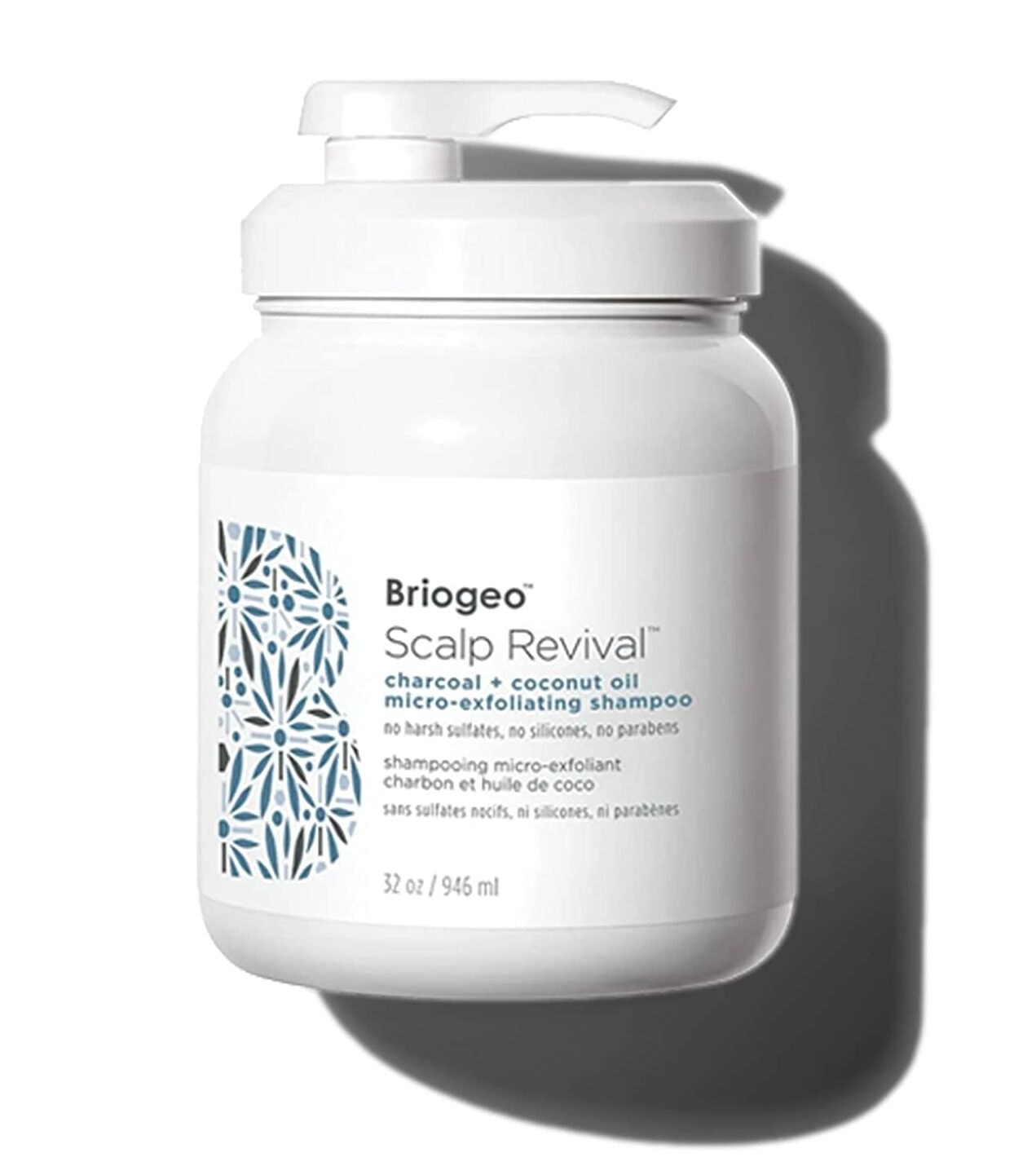 Its composition comprises micro-exfoliators produced from vegetables, which are designed to exfoliate product build-up from the scalp and dead skin cells. It not only cleans the scalp but also adds biotin to the hair, making it stronger and fuller. 
Most dandruff shampoos are difficult to tell whether they're working, but this one gives you a heads up by really chilling your scalp with calming tea tree oil, which also works hard to remove flakes. For the greatest results, massage the shampoo into your scalp and all the way to your ends while using it.
How to apply these shampoos
Most of the time, you can use these shampoo like your daily shampoo. But with the medicated ones, you'll want to apply them a certain way so they are effective. 
Apply one teaspoon of ciclopirox shampoo on wet hair and apply to the scalp.

(For long hair, use up to two teaspoons.)

Lather and let it sit for three to five minutes on your hair and scalp. 

Avoid coming into touch with your eyes. 

Rinse. 

Treatment should be done twice a week for four weeks, with at least three days between treatments.
Even if your symptoms have improved, continue to use the shampoo for the duration of the therapy. Do not take your medication more than once a day. This drug should only be used for the condition for which it was prescribed.
What other drugs interact with it? 
There are no documented severe, moderate, or mild medication interactions with ciclopirox. 
If your doctor has prescribed this medicine, your doctor or pharmacist may already be aware of any potential drug interactions and is keeping an eye on you. Before starting, stopping, or changing the dosage of any drug, consult your doctor, health care provider, or pharmacist. 
This list does not include all potential interactions or side effects. As a result, inform your doctor or pharmacist of all the drugs you consume before taking this medication. Keep a list of all your prescriptions with you at all times, and share it with your doctor and pharmacist. If you need further medical advice or have health concerns, see your healthcare provider or doctor. 
The clinical studies 
In several randomized, separate, double-blind clinical investigations, subjects with seborrheic dermatitis of the scalp aged 16 and up took Ciclopirox Shampoo or its carrier twice weekly for four weeks. Compromised immune systems patients, those with eczema or dermatitis herpetiformis, women of reproductive age who were not using contraception methods, and women who were pregnant or nursing were all excluded from the research.
At week 4, a scale of 0 = none, 1 = modest, 2 = mild, 3 = moderate, 4 = pronounced, and 5 = severe was used to assess the overall state of seborrheic dermatitis, the presence, and degree of erythema or inflammation, and scaling. At Week 4, effective therapy was defined as getting the score of zero for inflammation, erythema, scaling, and seborrheic dermatitis all at the same time. 
FAQs 
Finding the right shampoo to help you with dandruff can be difficult. We've answered some of the most commonly asked questions regarding ciclopirox shampoo.
Question: How quickly does ciclopirox shampoo show results?
Answer: After using ciclopirox topical cream, gel, lotion, or shampoo, it may take up to 4 weeks for your symptoms to improve. Continue to take the medication as recommended and notify your doctor if your symptoms do not improve or worsen.
Question: Is ciclopirox safe to use on your scalp?
Answer: This medication should only be used on the hair and scalp. Follow the medication label's instructions. Wet your hair and apply the recommended quantity to your scalp. Rinse after 3 minutes of lathering and leaving on the hair and scalp. 
Question: What is loprox shampoo?
Answer: Athlete's feet, jock itch, ringworm, and yeast infections are all treated with Loprox Shampoo (ciclopirox shampoo), an antifungal drug. Seborrheic dermatitis (an inflammatory skin disease of the scalp) is also treated with Loprox Shampoo. Loprox shampoo is the same as ciclopirox shampoo, it can be used to treat dandruff and types of dermatitis. 
Question: Where should I store this shampoo?
Answer: Store between 15 and 30 degrees C at room temperature (59 and 86 degrees F). Do not allow yourself to get frozen. The shampoo can be used for up to 8 weeks after it has been opened. After the expiration date, throw away any unused medicine. Keep out of reach of children.
Bottomline 
Seborrheic dermatitis shampoos are available over-the-counter and on prescription. If you wish to start with an OTC product, look for one that contains an antifungal component and follow the recommendations on the box. Nizoral A-D Anti-Dandruff Shampoo is a no-brainer. Make an appointment with a dermatologist if you're still suffering from seborrheic dermatitis after using over-the-counter shampoos. They may be able to prescribe you an antifungal shampoo or perhaps a topical steroid therapy to help alleviate your symptoms. What do you think?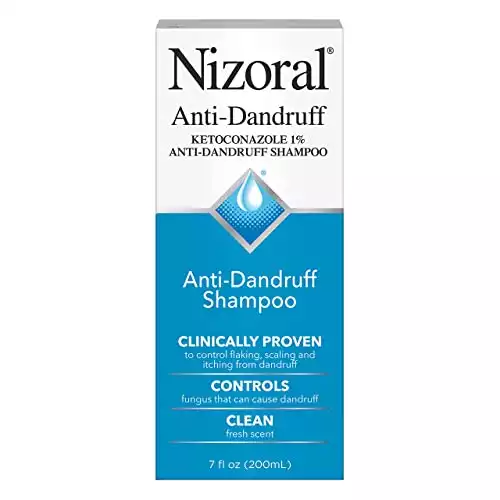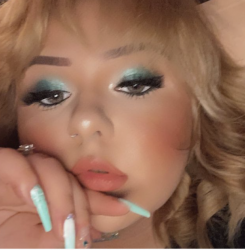 Latest posts by Annalise Swain, Hair Trend Spotter
(see all)