Let's be honest, if you could find a shampoo that enhances your hair you'd buy it. So let's talk carbonic acid shampoo. Thinning hair is something nobody wants to have to encounter, and we'll be going over just how to slow this down as well as many other benefits of using carbonic acid shampoo and which ones are the best for your hair type.
We've gone through and researched to help break down the pros and cons of using carbonic acid shampoo, the different uses, and how to use it. We'll laso give you some of the best shampoo you can buy that has carbonic acid. Let's get down to it!
At a Glance: My Top Carbonic Acid Shampoo
Simfort Carbonic Acid Shampoo: Best Overall
Vanidox Carbonic Acid Shampoo: Most moisturizing
Pura D'or Anti-Thinning Shampoo: Best for thinning hair (not bald spots)
Fortero Carbonic Acid Shampoo: Best set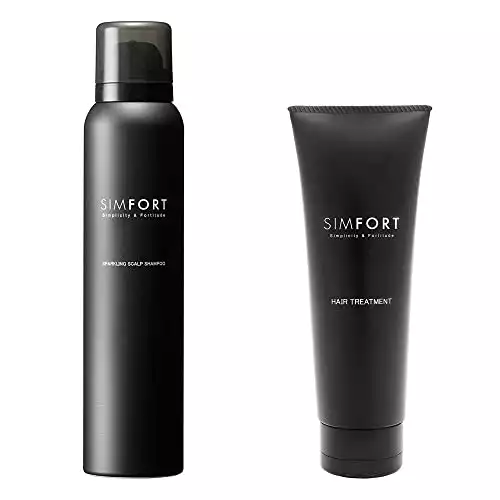 Simfort Carbonic Acid Shampoo | Amazon
Simfort conditioner will smooth down roughened hair cuticles and preserve the inner layers of your hair from damage. All ingredients in this hair food are free of harmful chemicals and are made with very natural ingredients.
Buy at Amazon.com
We earn a commission if you make a purchase, at no additional cost to you.
08/03/2023 08:36 pm GMT

What is Carbonic Acid Shampoo? 
Multi-functional carbonic acid shampoo stimulates hair development by stimulating hair follicles. The enhanced oxygen supply, in particular, aids in activating hair cells, adding moisture, and the general activation of the hair structure. 
Regular shampoo generates a little foam, while carbonic acid shampoo generates a thick foam that leaves you feeling refreshed thanks to the numerous bubbles created by the acid. 
Carbonic acid is produced primarily via the reaction of CA with SB. Carbonic acid shampoo does not enable germs to live because CA is naturally acidic, and SB is alkaline. The pH balance of carbonic acid shampoo is 5.5, which is the most suited acidic form for the scalp and is also the safest.
Ingredients in Carbonic Acid Shampoo 
You may ask yourself, "why would I buy a shampoo with acid in it?" Good question, but there's no need to panic. The carbonic acid shampoo is made from only natural plant extracts.
It is free of any potentially dangerous chemical compounds. It's a perfectly safe product that has passed several countries' hygiene standards. It is undergoing extensive study and will eventually provide scalp-treating items to address hair loss. This shampoo's plant components can help keep the scalp clean and healthy and give your hair a nice shine.
The other main component of carbonic acid shampoo is DHT blockers. Dihydrotestosterone (DHT) is a hormone that causes various hair loss. DHT is produced by a bodily enzyme that converts testosterone into a byproduct.
Hair loss can result when DHT receptors interact with the estrogen receptors in the follicle. Miniaturization occurs when the follicles shrink to the point that they no longer produce hair. People genetically predisposed to DHT shrinkage may have female and male pattern baldness as a result.
What can DHT do for hair loss? 
The answer varies, as it does with many hair growth and hair loss products. Some things work for some people while others do not. DHT blocker ingredient shampoos, such as carbonic acid shampoos, may benefit you. Many people believe that DHT is the source of hereditary hair loss. Thus, limiting it may result in less hair loss and a better chance of future growth.
DHT must cause hair loss for a carbonic acid shampoo to be effective. If there are other reasons for hair loss, carbonic acid will not help keep your hair from thinning or help it grow. Unfortunately, you will not know if DHT is the cause until you use a DHT blocker, like carbonic acid shampo.
Benefits of Carbonic Acid Shampoo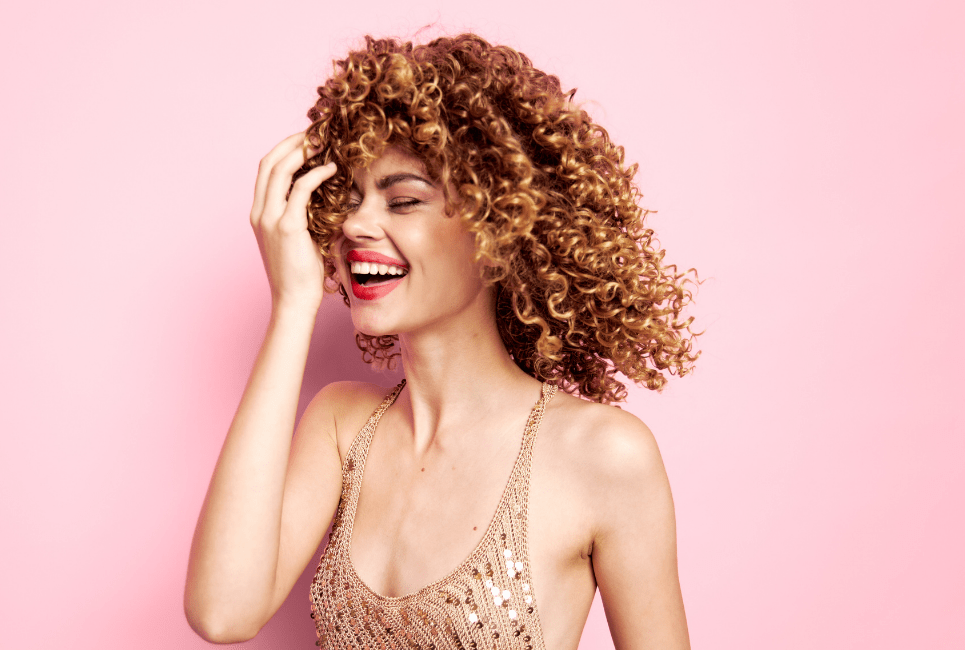 Including carbonic acid shampoo in your hair care routine is an excellent way to cure aging, chemically treated or damaged hair and get beautiful, healthy hair. Some other advantages are: 
Increase

circulation and heal damage.

It aids in the unclogging of

pores.

Protect your

from damage and enhance the texture of your

.

Provide nourishment to the

while also assisting it in remaining clean and fresh.

Increase the volume and strength of your

.

Enhance the overall appearance and feel of your

.

Provide oxygen to the

.

Maintain

moisture to keep it healthy and lustrous.

Reduce the amount of

produced.

Can prevent

It can help with

.
How to Choose the Best Carbonic Acid Shampoo 
There may be hundreds of carbonic acid shampoo options to choose from in the hair care aisle at your local drugstore or beauty store. So, which is the most effective? It's difficult to pick a clear winner, but here are some pointers to help you pick the best shampoo.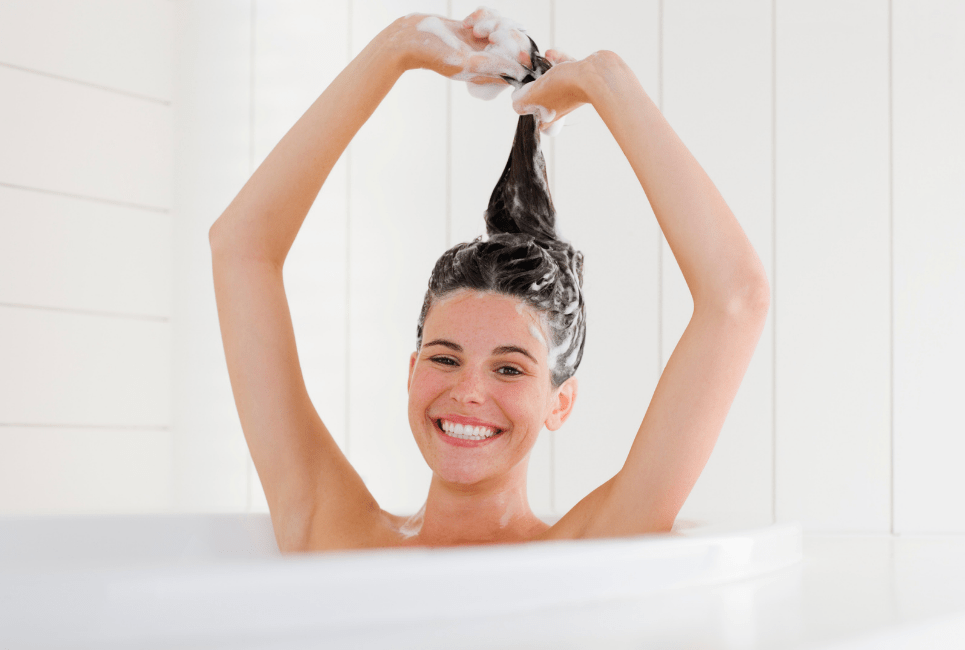 Don't Base Everything on the Price 
Some individuals believe that more costly shampoos must be better. Why would it cost so much if it didn't have to? Unfortunately, this isn't always the case. While some pricey shampoos are incredibly effective, not all costly shampoos are. Don't immediately go out and buy the most costly shampoo.
The Ingredients 
Look for active ingredients like biotin, ketoconazole, rosemary, or collagen in the shampoo. You also want to ensure your shampoo is free from sulfate, paraben, phthalates, and silicone. If the active components aren't singled out on the label, you can find them in the ingredient list on the back.
Try it out 
The only way to know for sure whether or not a shampoo will work for you is to test it. Most DHT-blocking shampoos are inexpensive, but many companies provide a 90-day money-back guarantee if you don't notice results (though some specialists recommend using them for six months to see results).
The Best Carbonic Acid Shampoo: Top Picks
When it comes to trying a new shampoo, you want the best for your hair. Below we'll go over some of the best carbonic acid shampoos on the market.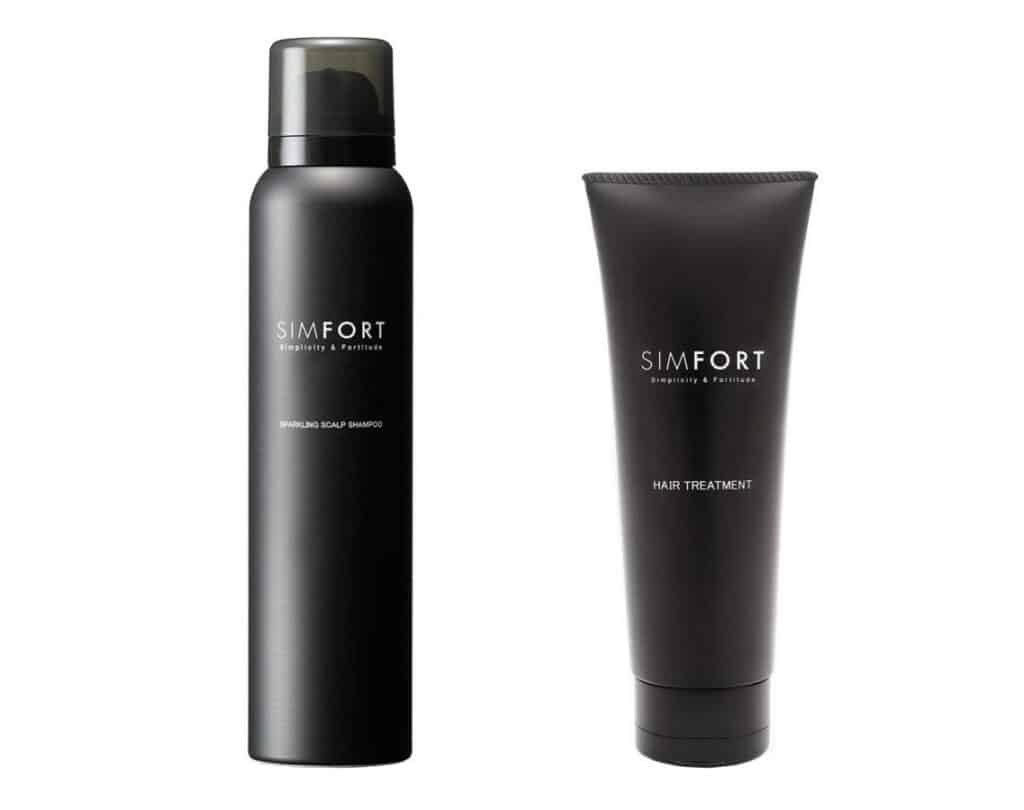 Simfort uses Carbonc acid to help remove extra buildup in the pores on your scalp. On top of it being a DHT blocker, it does an excellent job of unclogging pores, which can make it difficult for hair follicles to produce hair effectively. Once the pores are free from sebum and build-up, oxygen enters the follicle, and blood flow increases. These two things are key when it comes to hair growth.
It comes out in a thick foam that is easy to spread throughout the hair. Although the packaging is quite small compared to usual shampoo bottles, a little bit goes a long way with this consistency.
Pros:
It helps with
Improves scalp health by increasing blood flow and reviving dead follicles
Unclogs scalp pores
It helps with excess sebum production
Cons: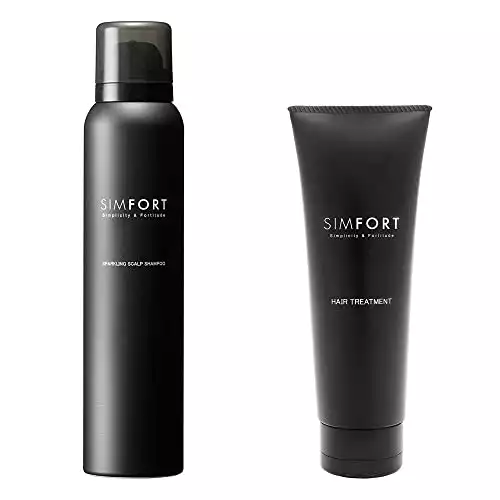 Simfort Carbonic Acid Shampoo | Amazon
Simfort conditioner will smooth down roughened hair cuticles and preserve the inner layers of your hair from damage. All ingredients in this hair food are free of harmful chemicals and are made with very natural ingredients.
Buy at Amazon.com
We earn a commission if you make a purchase, at no additional cost to you.
08/03/2023 08:36 pm GMT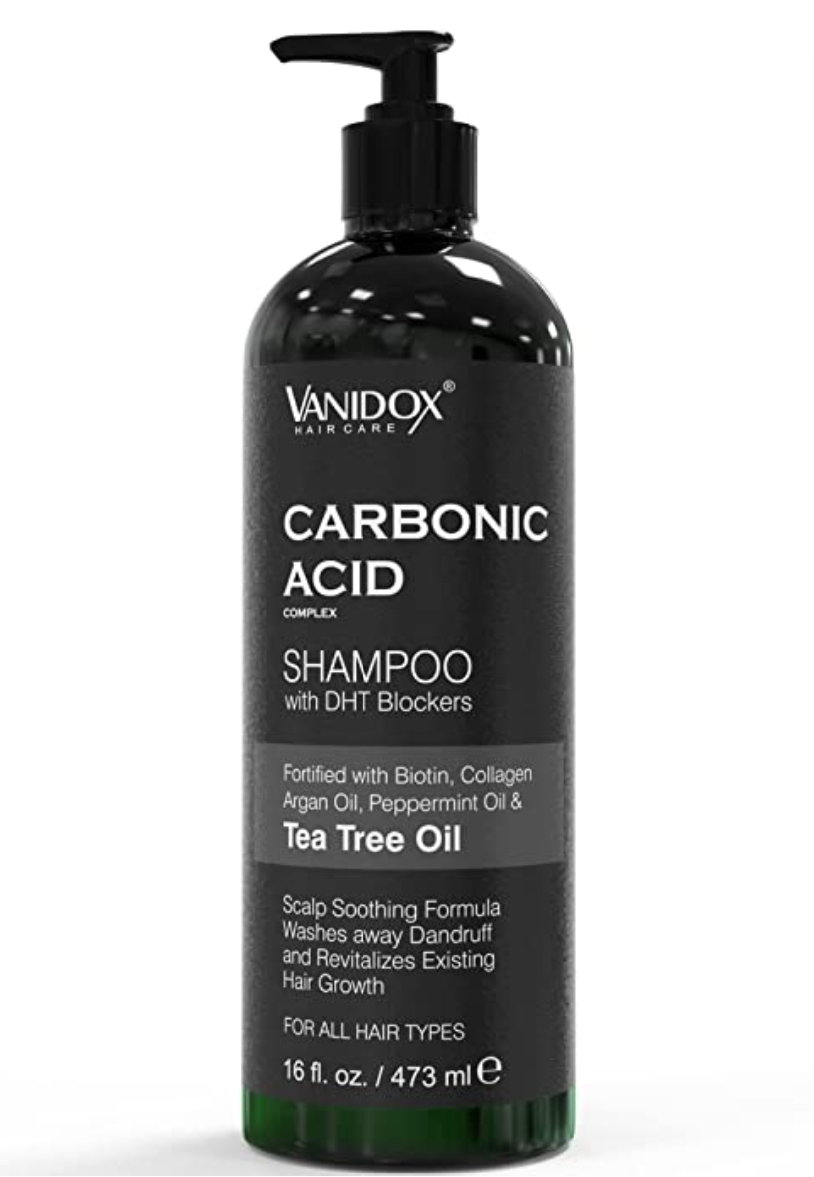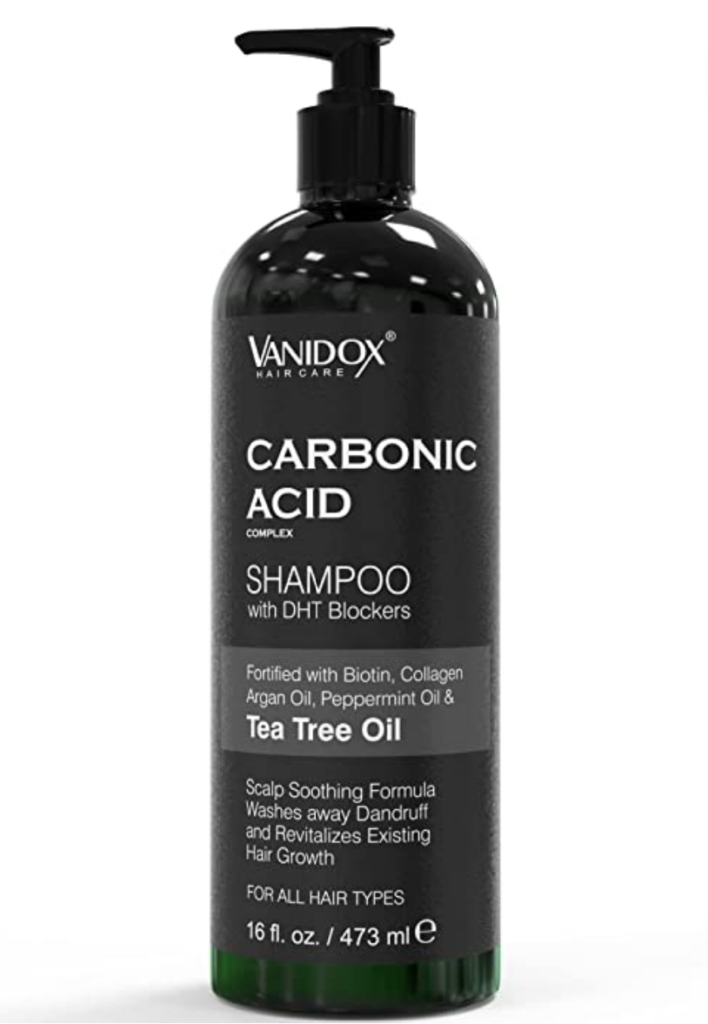 This shampoo has a plethora of scalp and hair-enhancing ingredients on top of carbonic acid, such as tea tree, collagen, and biotin. Tea tree revitalizes the scalps and sort of gives it a wake-up call to kick those follicles into action, as well as help with common skin problems, like dandruff and psoriasis. Collagen and biotin are both ingredients that help with aging hair and skin. 
While this shampoo does address a few other concerns with the extra ingredients, like damaged hair and dry scalp, there is sulfate in it as well. This isn't always a bad thing, especially if you suffer from extra build up on the scalp. Just make sure you are use a really good conditioner with it.
Pros:
Comes in a large 16 oz. bottle
It also has biotin, collagen, and tea tree oil
Stimulates blood flow to the follicle
It helps make the hair stronger
Cruelty-Free
Cons:
It does have some light sulfates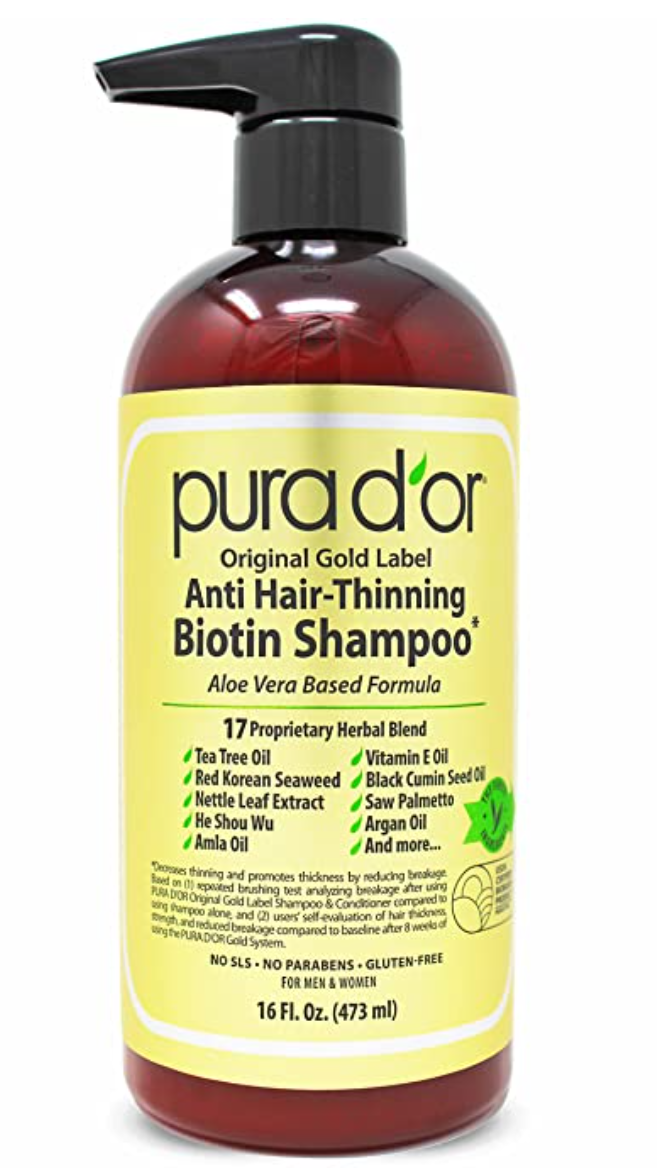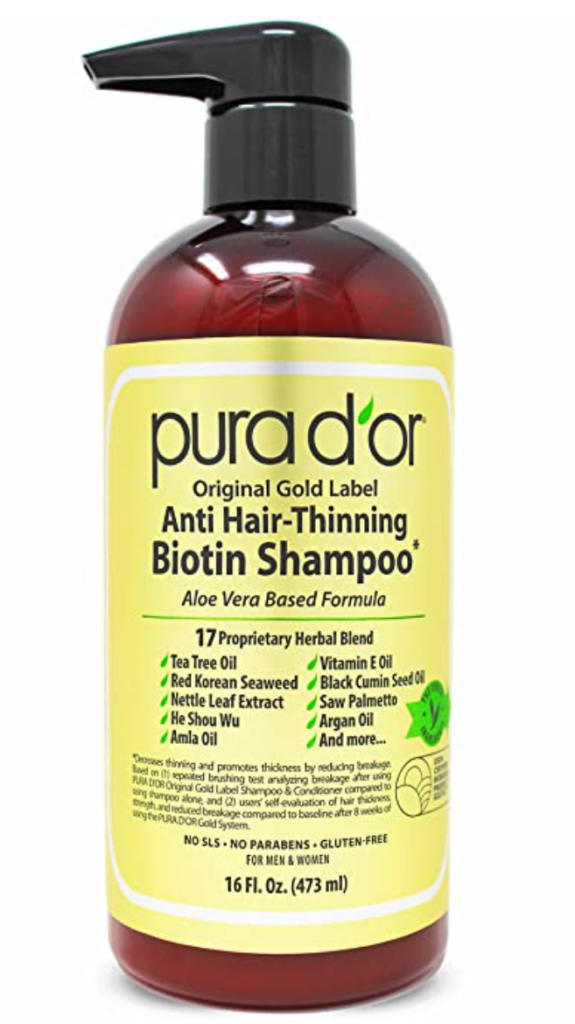 This shampoo has many ingredients with DHT blocking abilities, such as rosemary, pumpkin seed, and nettle leaf extract. If your hair is starting to thin due to DHT, this is definitely the product for you. However, if you are already noticing balding, this shampoo will not help you. It simply helps keep more hair from falling out. 
This shampoo is also free from all the bad stuff that dries out your skin and hair, like sulfates and harsh preservatives. It is also gluten-free and vegan, so it is great for those with allergies. 
Pros:
Has 17 DHT Blockers
It helps add volume to your hair
Improves the texture and shine of your hair
No parabens, sulfates, or artificial preservatives
Gluten-free and vegan
Cons:
It doesn't help with baldness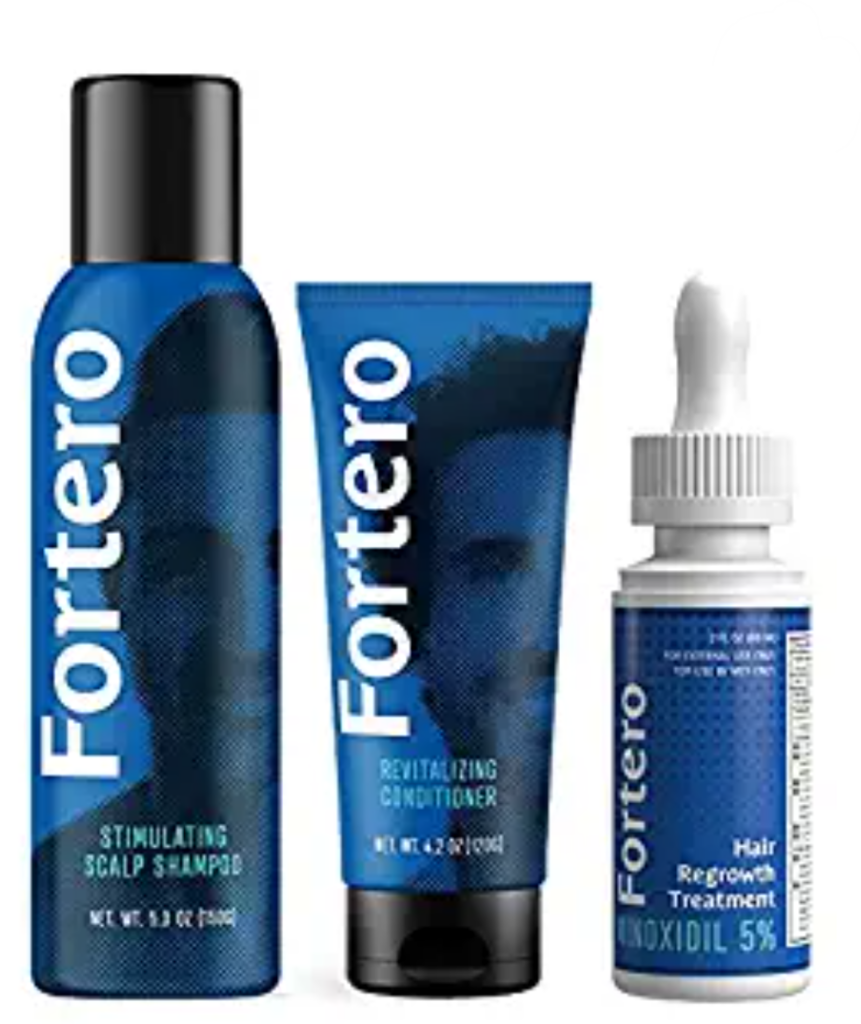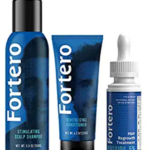 Fortero is very similar to Simfort in that its focus is to clean out blocked hair follicles so that blood flow can contain and oxygen may enter. Many people have said their scalp has never felt as clean as it has after using Fortero shampoo. The foamy shampoo spreads well and removes any build-up from excess sebum production and flaky scalps.
This product seems to work best when used with the whole set, including the shampoo, moisturizing conditioner, and minoxidil serum. Minoxidil is a medication that helps with hereditary baldness. Between the carbonic acid shampoo and serum, one of these ingredients is sure to help with your hair loss.
Pros:
Focus on sebum production at the hair follicles
It comes in a set with hair loss shampoo, conditioner, and serum
It comes out in a foam that spreads well
Free of sulfates, parabens, and harsh chemicals
It gives your scalp a super fresh, clean feeling
Cons:
Won't work without the use of all three of their products
The packaging tends to explode more often than it should
How to Use Carbonic Acid Shampoo 
Carbonic acid shampoos have the advantage of being able to be used in the same way as ordinary shampoo while yet being effective. Here are some more pointers on how to use this shampoo effectively: 
The shampoo is often only in touch with the scalp for a brief period of time, which might diminish its efficacy. Before rinsing, try keeping the shampoo in for a few minutes. 

Unless the label says otherwise, consider using the shampoo twice a day. If the label doesn't say so, use it twice to ensure greater contact between the shampoo and your scalp.

It should not be used more than twice a day. While using the shampoo twice a day might be advantageous, doing it more frequently might be drying. When it comes to design, sometimes less is more.
For more effective results, you may want to consider doubling up on the carbonic acid intake. You can do this by taking a daily supplement which you can find at any local drugstore. Most of these supplements also have active ingredients that block DHT production, which will help to promote hair growth. 
How long does it take to see results? 
Seeing results can depend on how frequently you use the shampoo. Sometimes it can take a few weeks; other times, it can take a few months to see your hair start to grow. If you're looking for results depending on the cleanliness of your scalp, you will see them almost immediately. 
FAQs 
Do you still have questions about carbonic acid shampoo? Well, we're here to help answer some of your questions.   
Question: Is carbonic acid shampoo good for your hair? 
Answer: According to a new study by Kao Corporation, carbonic acid can promote the penetration of p-Toluenesulfonic acid (pTS salt) into hair and increase the results of styling treatments.
Question: Can carbonic acid improve hair growth? 
Answer: The blood flow will bring the dead pores back to life, allowing them to sprout hair once again! It encourages both buried and new hair to grow extraordinarily quickly.
Question: Is carbonic acid shampoo safe? 
Answer: Carbonic acid shampoo aids in the removal of oil and grime from the scalp. There are no hazardous chemicals in the product. The shampoo is manufactured with natural ingredients. The shampoo promises to help men with hair loss.
Carbonic Acid Shampoo Conclusion
So, all in all, carbonic acid shampoo benefits your hair. If you're not sure you're allergic to any of the active ingredients in the shampoo, you should visit your doctor and get tested before you have any allergic reactions.
The carbonic acid shampoo has the benefits of being able to provide a deep clean to your scalp, allow for hair growth, and protect your hair from damage. When buying your shampoo, remember to not buy according to the price. Just because it's more expensive doesn't mean it is better quality. Remember to look at the ingredients, you always want natural ingredients than chemical properties. For better results, consider using a dietary supplement to increase your hair growth. What do you think?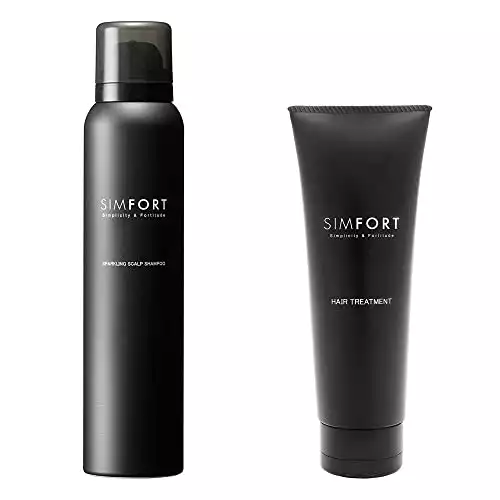 Simfort Carbonic Acid Shampoo | Amazon
Simfort conditioner will smooth down roughened hair cuticles and preserve the inner layers of your hair from damage. All ingredients in this hair food are free of harmful chemicals and are made with very natural ingredients.
Buy at Amazon.com
We earn a commission if you make a purchase, at no additional cost to you.
08/03/2023 08:36 pm GMT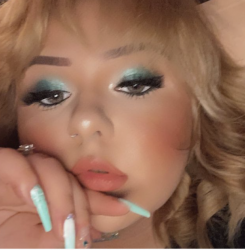 Latest posts by Annalise Swain, Hair Trend Spotter
(see all)