If you ask many people what their hair type is, they will mostly describe their curl pattern, curly, wavy, or straight. Others will say that their hair type is thick or coarse, while others will describe theirs as thin.
Still, other people will express themselves or have other people describe them as blonde-haired women or men, black-haired, or a colored-hair person. While all these hair descriptions are correct, they do not give the specific hair type.
There are about twelve hair types grouped into four main categories that are more specific. The specifics include hair texture, amount of curls, and hair strand thickness. Each of the four categories has subcategories that give detailed information about different hair types, including hair strand thickness, amount of curls, and texture.
What Are The Four Main Categories?
Picking one's exact hair type is not easy, especially for people whose hair displays characteristics of more than one type. Both men and women have four main hair categories: 1, 2, 3, and 4.
Each of the four hair types has three subcategories grouped as A, B, and C. For example, straight hair type 1 has three subcategories of type 1A, type 1B, and type 1C. The same goes for all the other main hair type categories. In our article today, we focus on 1C hair type.
What Is 1C Hair Type?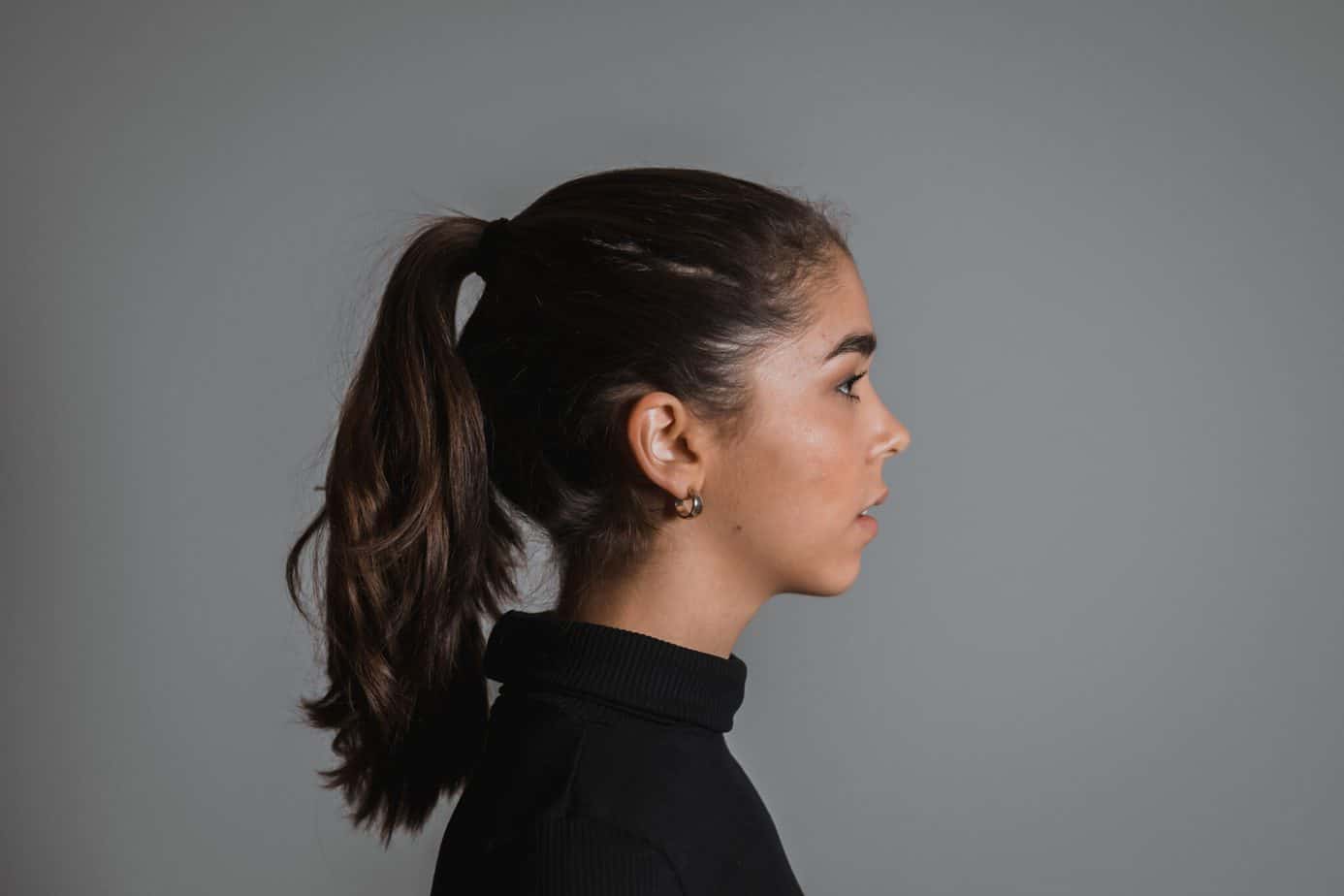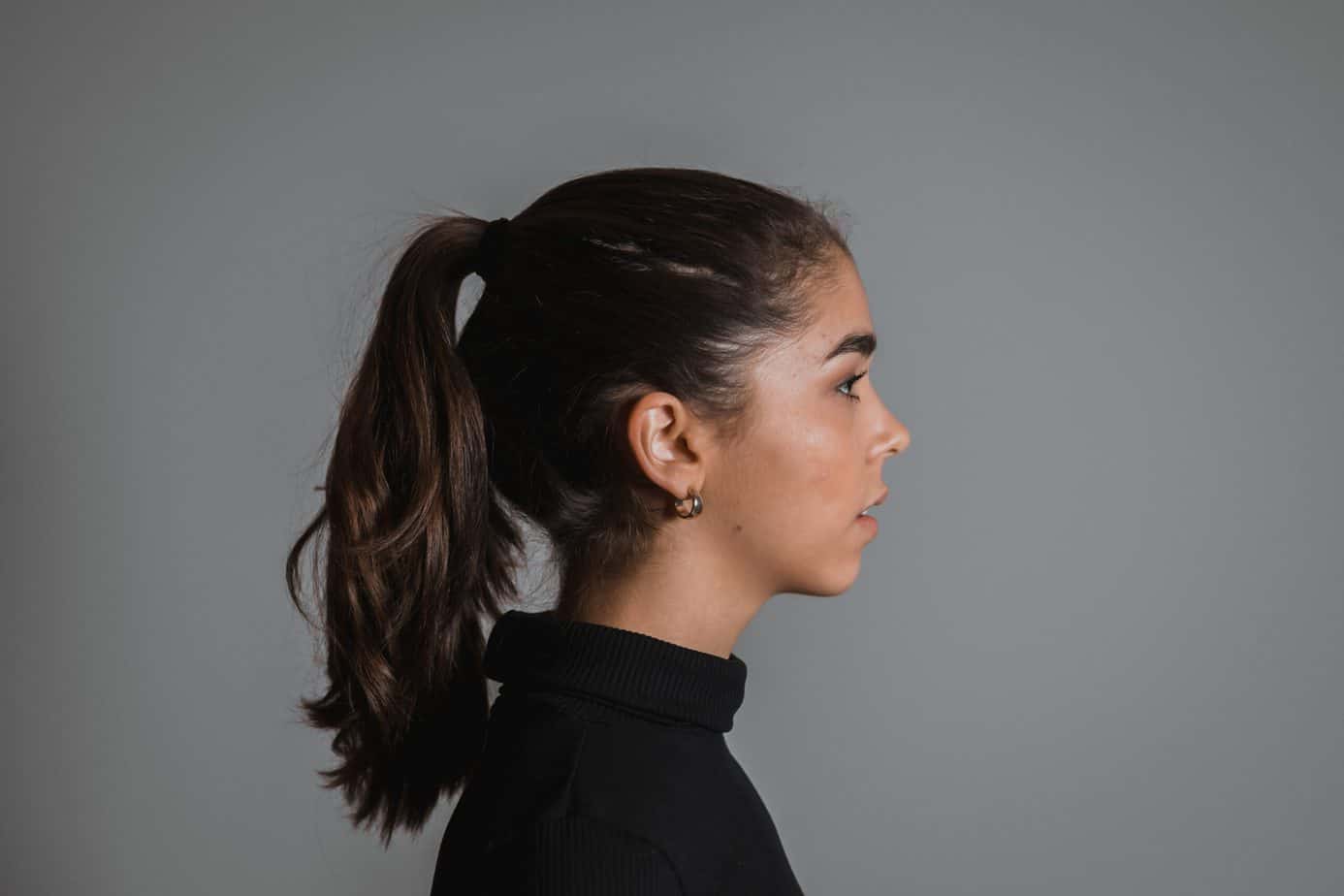 Unlike other hair types, Type 1 hair stays straight irrespective of how often you try to curl it. It is also flat from the roots to the hair tips. Moreover, it has a soft, thin, and silky texture with a shiny and delicate look.
Due to its fine and soft texture, type 1 hair secretes high sebum levels, making it oily, which is also one of its significant downsides.
One of the most common subcategories of type 1 straight hair is type 1C hair. The other two are type 1a and 1b. Of the three types 1 hair, type 1C has the softest bends and most body.
Additionally, it is also the only type 1 hair most likely to hold its curls. The hair type texture is loose and prone to tangles, frizz, dryness, oiliness, and limp locks.
Even though it has the oily characteristics of all type 1 hair categories, it has the slightest shine compared to the other two type 1-hair types. The ability to hold curls better than the other two subcategories is due to their thick and coarse texture.
How to Determine Your -Women
Determining your hair type is not easy, but it is necessary. Hair, just like your skin, needs effective care with the right products for healthy growth. If you do not know your hair type, you will most likely use the wrong products for your daily hair care routine, leading to poor quality and unhealthy hair.
The most obvious way of determining your hair type is by checking if you fall under the wavy, curly, straight, or kinky categories. However, the following factors also play a significant role in determining your unique and specific hair type.
Density
Determining the density of your hair is one way of categorizing your hair type. The number of hair strands on a square per inch of your scalp determines the density of your hair. Hair density varies from one person to the next and from one ethnicity to the next. A mature, healthy adult typically has between 80,000 and 120,000 hair strands.
Even though hair density is not an indication of a person's overall health, nutrition deficiencies can reduce hair density. Age is also another factor that affects the overall density of the hair. Younger people between the ages of 20 and 30 have higher hair densities than those at the age of 50 and above.
Counting the hair strands one by one may seem impractical and tedious to most people. Instead of counting, you can determine the hair density by inspecting your money with the help of a mirror. Your hair density is low if your scalp is visible without parting the hair. If you need to part the hair slightly to see the scalp, you have medium hair density. Lastly, if you do not see your scalp easily after parting the hair, you have high hair density.
Structure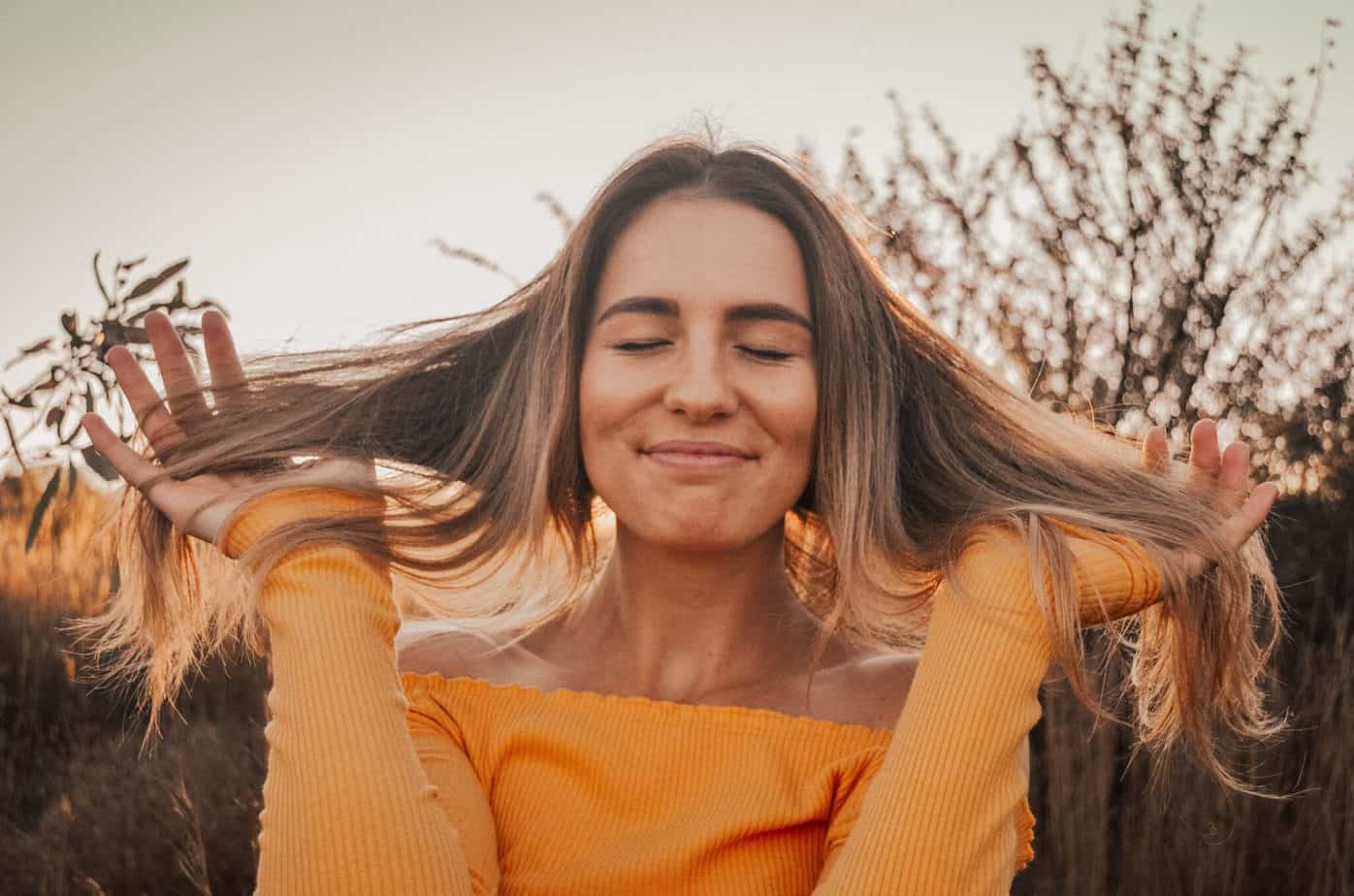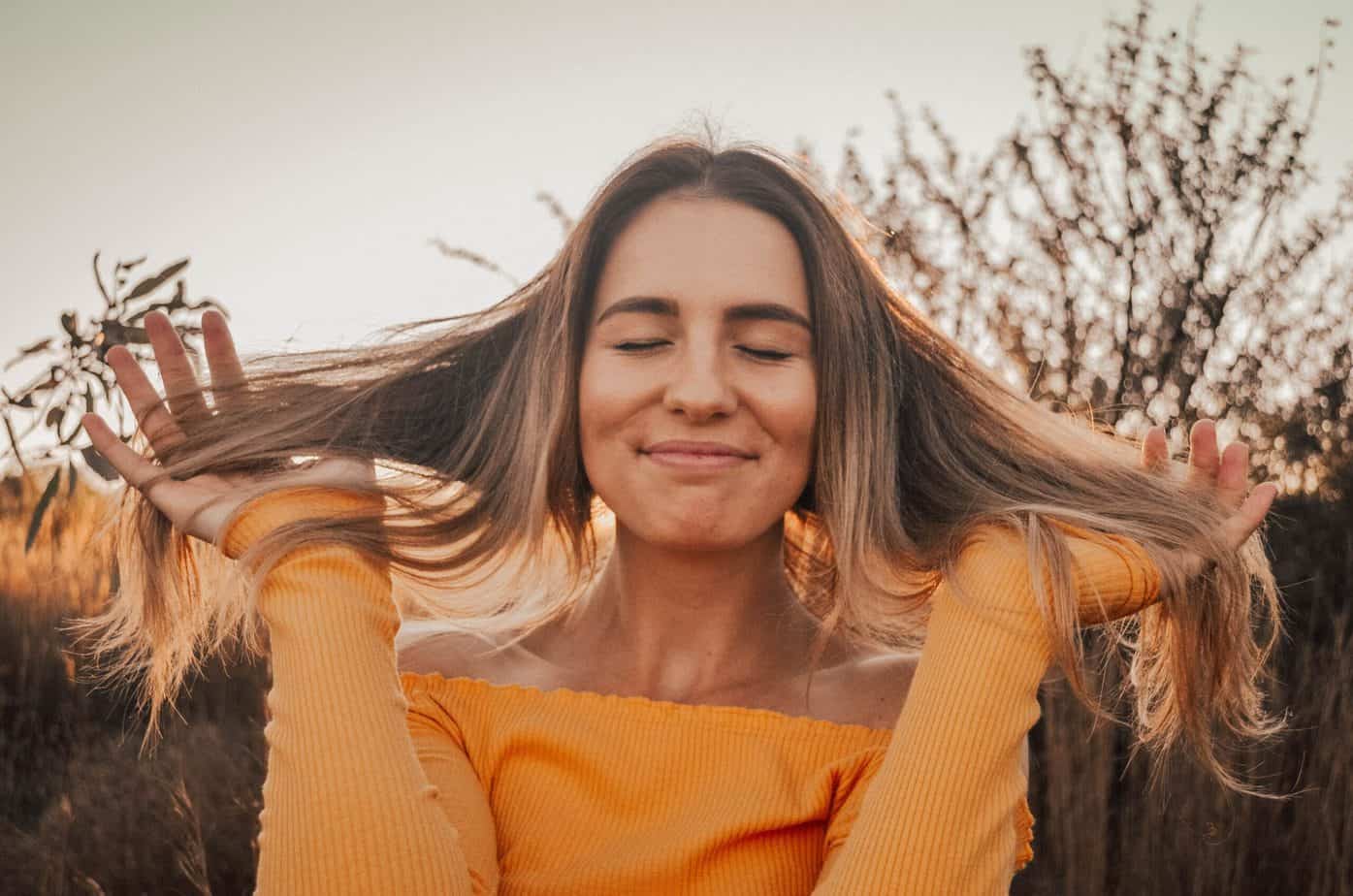 Checking the structure of your hair is another way to determine your hair type. The method is very similar to checking your hair's density, but in this one, you specifically stick to the strands' thickness instead of the number. Strand thickness affects how your hair reacts to specific products and how it holds different styles.
Hair thickness can be fine, medium, or coarse. The easiest way to determine the thickness is by lifting a single hair strand from your hairbrush, laying it on a flat or plane surface, and comparing it to a piece of thin sewing thread. You have fine hair if it is thinner than the sewing thread.
If it is thicker, you have a coarse or thick hair structure. If it is in between thick and thin, then your hair structure is medium.
Furthermore, how your hair holds a style also determines its structure. The hair structure that maintains shape and style for long is coarse hair. Fine hair is too delicate to keep curls in place, while medium hairstyles easily and hold styles for a little longer than fine hair.
Porosity
Hair porosity is less of a hair type determinant compared to density, texture, and structure. However, knowing your hair porosity helps you to choose the appropriate products for your hair.
The easiest method of checking your hair porosity is by placing a single strand into a bowl with water. If the strand of hair stays below the water surface but does not reach the bottom of the bowl, your hair porosity is normal or well balanced.
If the strand sinks to the bottom of the bowl, your hair porosity is high. High porosity is also an indication that your hair absorbs lots of moisture. Your hair has low porosity if the strand of hair floats above the water surface. Low porosity is an indication that your hair absorbs moisture slowly, which is also an indication of low moisture absorption.
High porosity hair tends to become brittle and dry due to tears and gaps on the cuticles that absorb moisture too fast. If you have high porosity hair, you should avoid harsh chemicals and heat styling because they dry the hair even more.
Instead, you should use nourishing products that provide your hair and scalp with more moisture to seal the tears and gaps and prevent further damage.
On the other hand, hair types with low porosity have flat, laid cuticles that prevent the strands from absorbing water or moisture. The biggest concern for low porosity hair types is product buildup on the hair shaft. The best way to maintain healthy hair is by applying hair products when the hair is damp for better distribution and absorption.
Your hair strands' texture or natural shape is one of the best ways to determine your hair type. You can run a hair texture test to find out which of the four categories you belong to by simply washing your hair and leaving it to air dry without using heat or any chemicals. If, after drying your hair, it does not have a bend or any curls but is straight, then you have type 1 hair.
If you notice an S shape after it dries, you have hair type 2. If you see a curly look or a loop pattern, you have hair type 3. Lastly, if, after drying, your hair has zigzag patterns, spirals, coils, or tight curls, you have hair type 4.
Status of the Scalp
Checking the condition of your scalp also helps to determine your hair type. It goes without saying that if you have issues with your scalp, then most likely, your hair will also be in bad shape. Your scalp can be either oily or dry.
If, after washing your hair, you notice greasy and flat roots; your sebum production is high leading to an oily scalp. If you do not correct this issue, you will end up with buildup on your scalp and hair strands.
If, after washing, you notice flaking and split ends, you have a dry scalp, which is an indication of a lack of natural oils. In this case, you will need hydrating products with no harsh chemicals such as parabens or sulfates. If, after washing, you notice that your scalp is both flaky and oily, you have a combination scalp brought about by oil buildup, improper hair care, and use of inappropriate hair products.
In such a case, you will need soothing scalp products with formulas that reduce oil secretion and prevent buildups.
How to Determine Your Hair Type-Men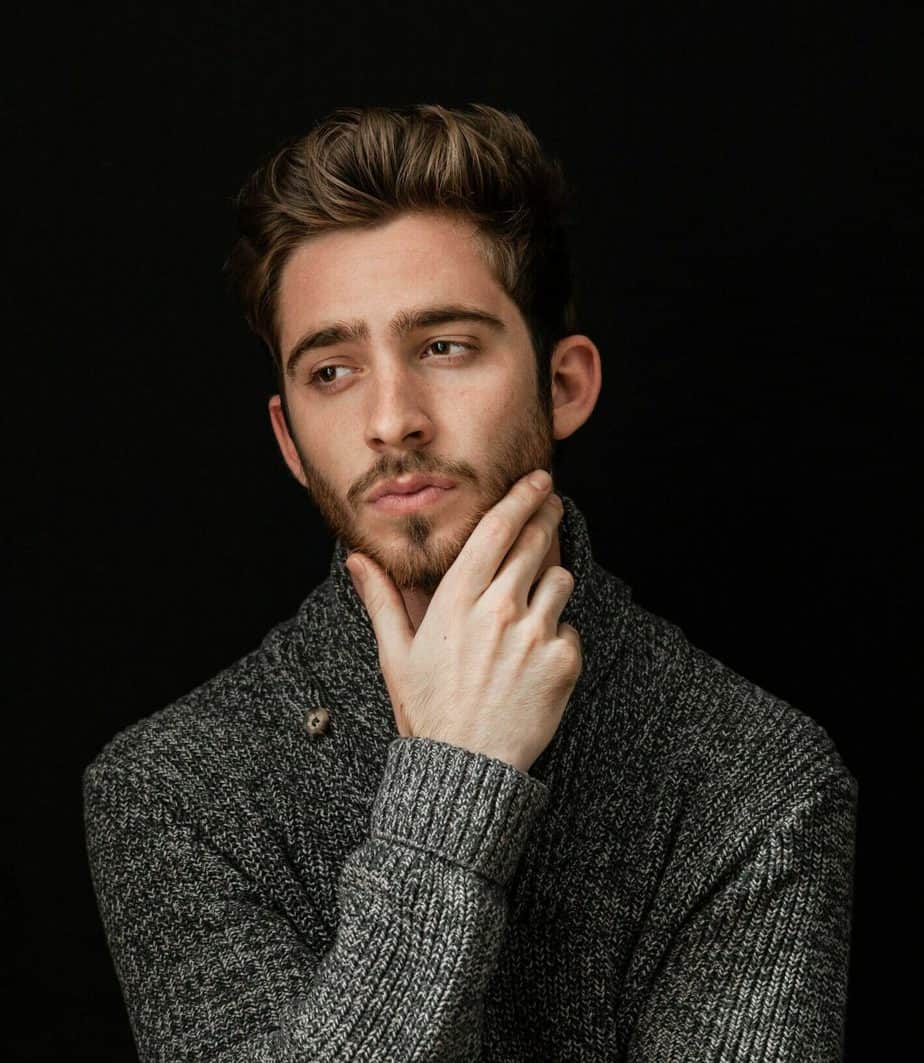 Men, too, just like women, have straight and fine hair that does not curl or curve due to high oil secretions that make it soft and silk.
However, some men with type 1C hair might experience minor hair curving due to hair growing in straight locks due to some actions such as heat styling and combing. It is much easier for men to recognize their hair type because they wear their hair short most times.
Alopecia and balding can turn men's hair into thin and straight strands. However, men with naturally straight hair can easily tell their hair type by checking how it bends from the scalp.
If the hair curves three inches from the scalp, you do not have straight hair, but if it does not, you might identify your hair as type 1. If your scalp and hair are incredibly oily by the end of the day, you could have type 1 hair.
If the hair falls straight off without much fuss, you have type 1 hair. Some celebrities with type 1 straight hair include Justin Beiber, Brad Pitt, and Tom Cruise.
Best Products for Hair Type 1C
Type 1C hair has a soft, fine, straight, and thin texture, making it prone to more sebum production, leading to oily scalp and hair. Using heavy hair products of this kind of hair will weigh it down. You should always use hair products that you can frequently use without the fear of adding more oil to the scalp or hair.
The products you use on type 1C hair should also keep the hair straight and easy to manage. Stay away from products with heavy oils, shea butter, and silicones. Embrace products with nourishing and lightweight ingredients such as honey and aloe vera. Below are some of the best products to use for type 1C hair.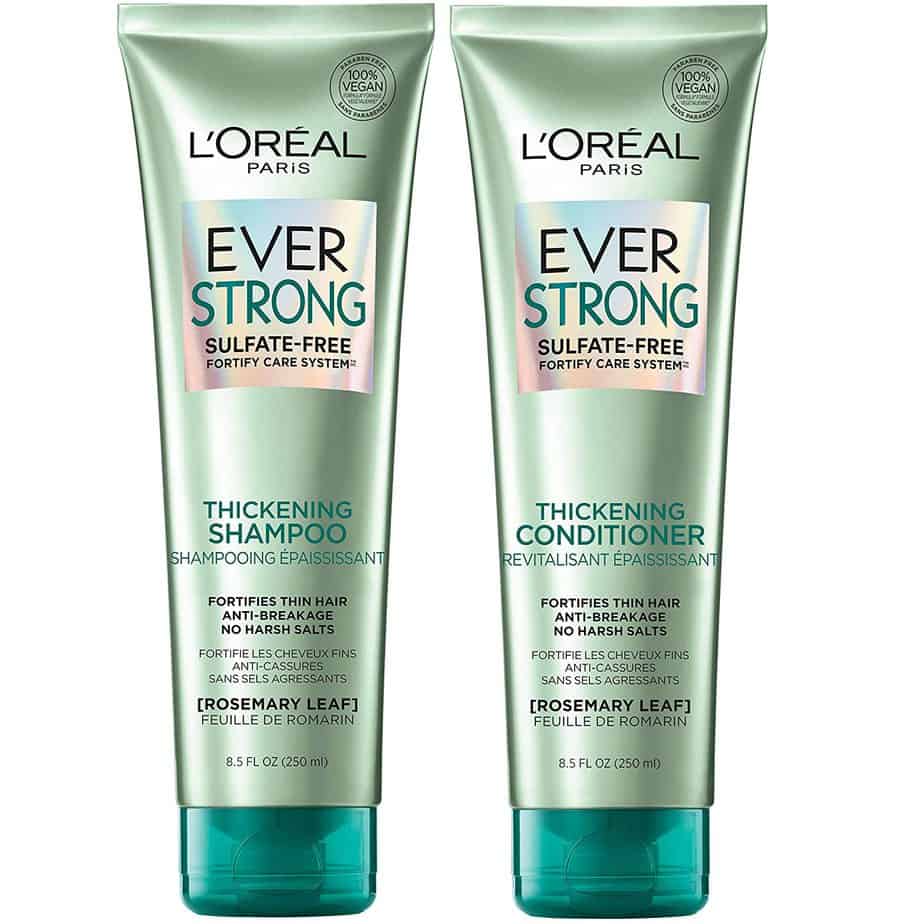 Type 1C hair is prone to excess oils, buildup on the scalp and hair, and fragile hair strands. Using the duo kit of L'Oreal Paris Hair Care EverStrong Thickening Sulfate Free Shampoo and Conditioner can make your fine hair look good again. The set has an enhanced formula of rosemary leaf extract, specially designed to fortify fragile hair strands and gently wash off excess oils and buildup.
Moreover, it also helps to boost hair volume and thickness. The hydrating shampoo and conditioner are gentle on fine and straight hair, including color-treated hair. It does not contain any salts, harsh sulfates, or parabens, and it has no surfactants. Moreover, it has a refreshing herbal scent and a luxurious lush lather. Besides the rosemary leaf extract, other potent ingredients include amino acid complex and juniper.
Pros
Sulfate, paraben, gluten, and dye-free

Vegan with no harsh salts

Made with a gentle formula that cleanses, conditions, hydrates, moisturizes, and leaves a fresh herbal scent

Color-safe

Boost hair volume and thickness
Cons
It might feel greasy on the hair

One of the best clarifying shampoos specially formulated for thin and straight hair is the Pantene Pro-V Fine Hair Sheer Volume Shampoo. The formula contains gentle purifying and cleansing ingredients infused with antioxidants that provide the hair with more voluminous tresses and Pro-V nutrient blends that nourish the scalp and hair.
Moreover, it protects the hair from damages caused by external stressors and heat styling. It is lightweight and free from mineral oil, colorants, and silicone. If you want better results, follow up the shampoo with the Pantene Pro-V Volume & Body Conditioner and treatments.
Pros
Shampoos and conditions fine hair into a manageable, soft texture

Adds more volume to the tresses

Gentle and safe for everyday use

It does not contain any harsh chemicals

Safe to use on chemically treated hair

Bottle is recyclable
Cons
It contains SLS, which might cause some scalp irritation to some users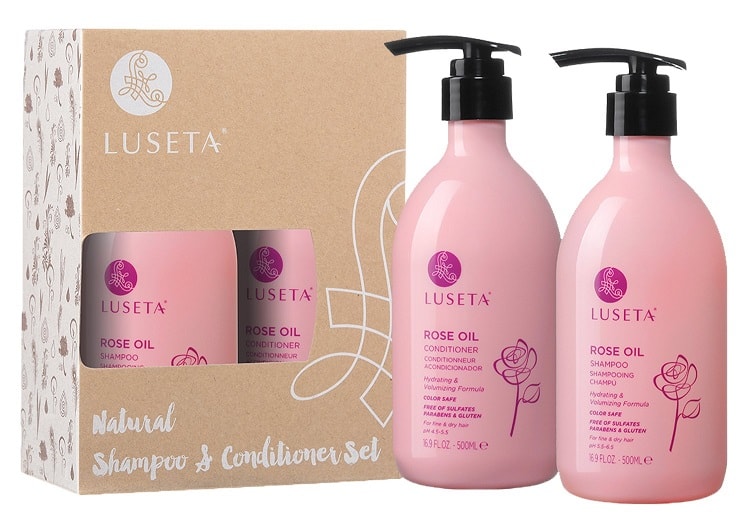 Rose oil is a potent ingredient that moisturizes dry hair leaving it nourished and with more volume. The Luseta Rose Oil Shampoo and Conditioner is a fine hair clarifying shampoo and conditioner duo that contains highly potent rose oil and soy protein.
Besides adding luster to the hair, the ingredients also leave it soft and manageable. The product also promotes healthy hair growth and dimension for a fuller look.
The shampoo cleanses the hair gently while the conditioner moisturizes and detangles the hair. The rose extract used in the duo of shampoo and conditioner is an Eastern Asia Native species that comes with powerful emollient and anti-inflammatory properties that moisturize the scalp and hair and get rid of any scalp inflammations. It is paraben, gluten, and sulfate-free, color-safe, cruelty-free, and environment-friendly.
Pros
Free from sulfate, gluten, and parabens

Color-safe, environment-friendly, and cruelty-free

It comes in a duo of shampoo and conditioner

Gently cleanses fine hair, conditions, and moisturizes

Adds luster and volume to the hair

Promotes healthy hair growth

It contains potent natural ingredients
Cons
Best Hairstyles for 1C Hair Type-Women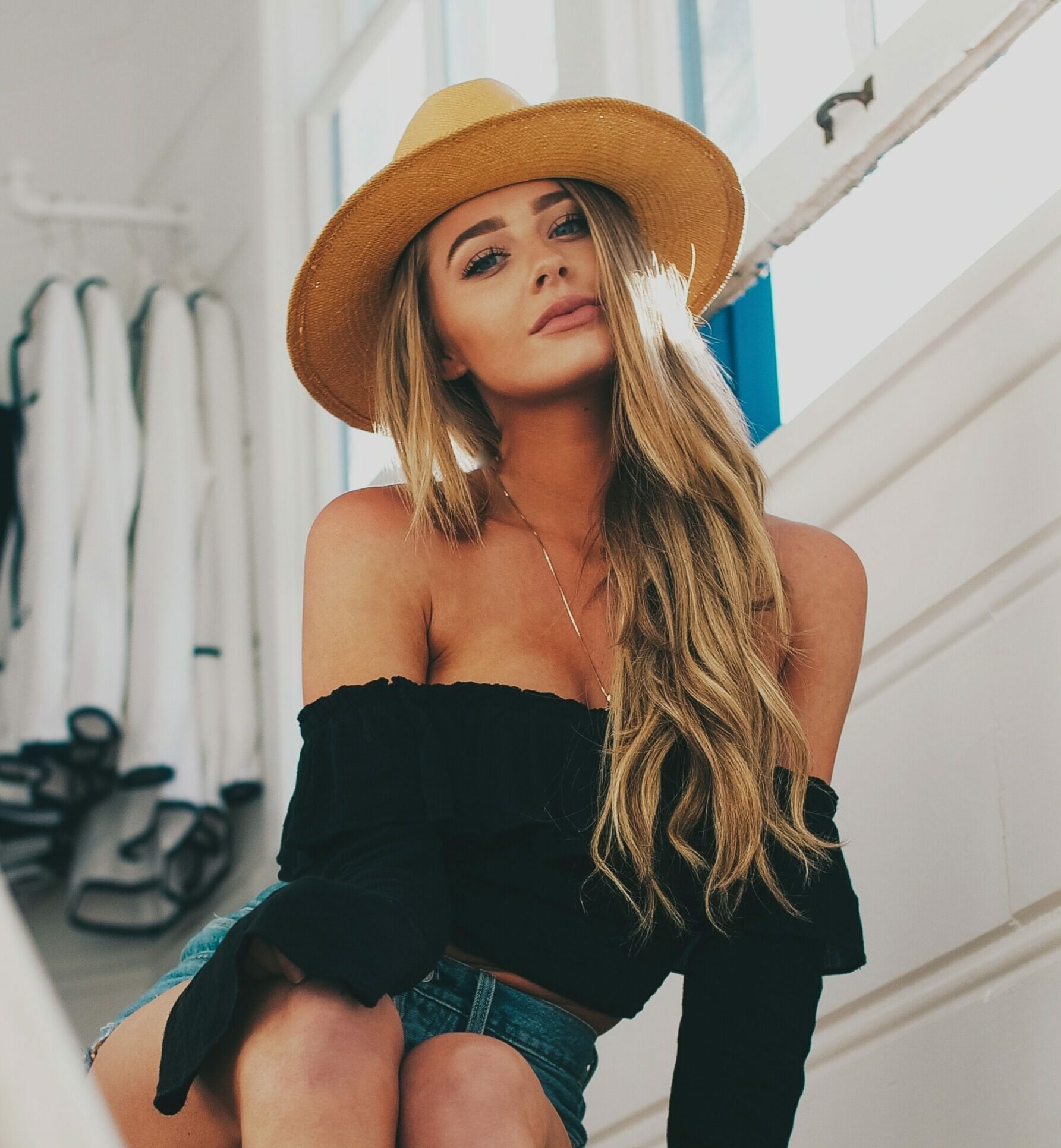 Styling your hair becomes much easier once you know your hair type. Women with type 1C hair have many hairstyling options. Side bangs with short hair are an everyday hairstyle with many women, while angular bob cuts are also popular. These hairstyles are especially suitable for women with round faces.
Layering is another popular style preferred by women with a 1C hair type. Furthermore, it is versatile as it adds body, movement, and texture to otherwise dull hair giving it a fuller, bouncier look. You can also have layers cut to lengths that go well with the face's shape for more appealing looks.
Additionally, you can also increase your straight hair's personality and body by adding one or more braids to the hair strands. A side or middle part of the hair is another way of achieving an immediate dramatic look.
Overall, as long as you do not use oily products or shampoo the hair too often, if you have type 1C hair, you can wear any hairstyle with confidence just as long as it agrees with your face shape.
Best Hairstyles for 1C Hair Type-Men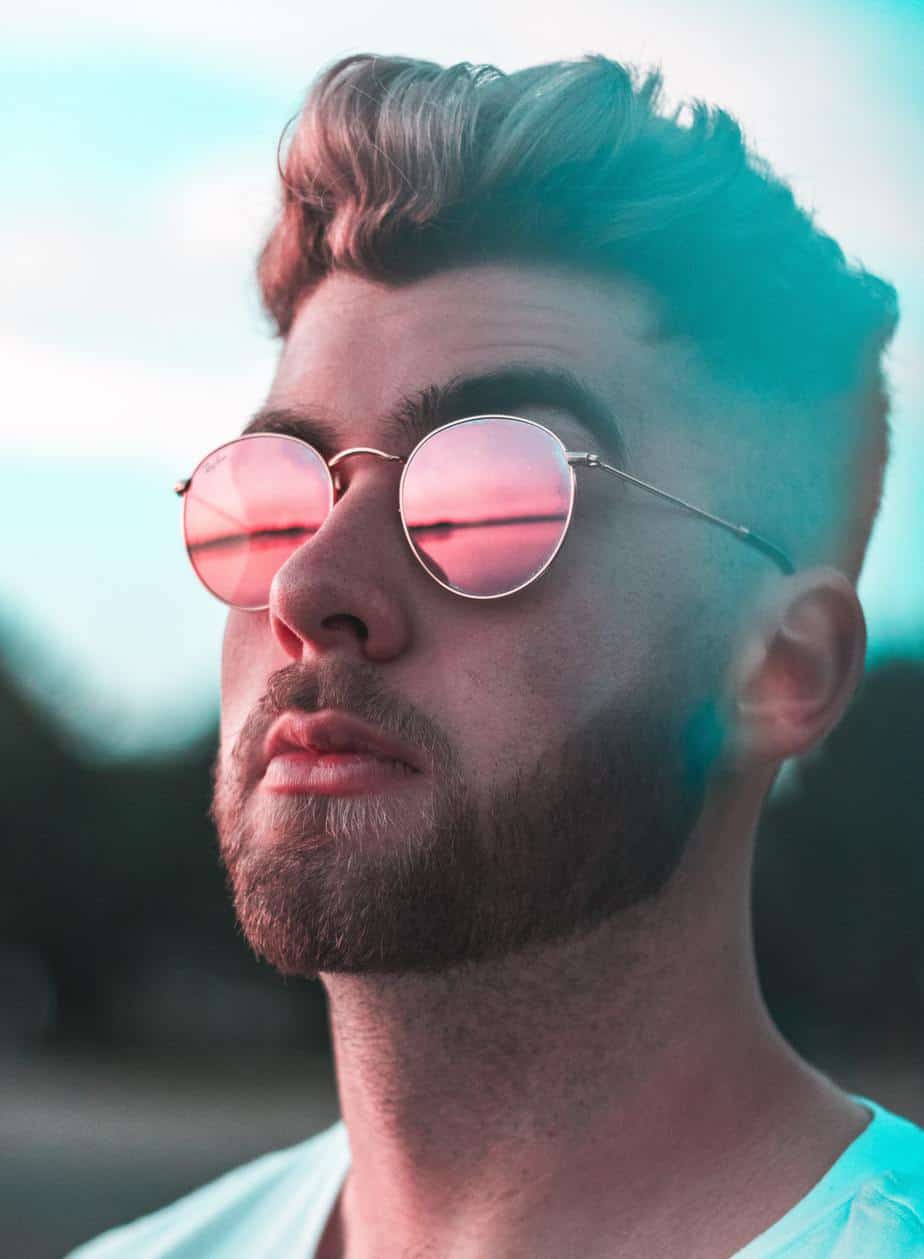 Men with straight hair have it easy when it comes to styling their hair. They have many options to wear their hair in different patterns, irrespective of length. The following are some of the best men's hairstyles for straight hair.
Braided locks

Buzz cuts

Crew cuts

Fauxhawk for short hair

French crop

Fringe

Ivy League haircut

Keeping hair shorter on the sides (side parts)

Layered and tapered haircuts that add volume to the hair

Long and straight
How to Care for type 1C hair
Some of the most common challenges people with type 1C straight hair face include product buildup hair and scalp dryness, dull-looking hair without any shine, and limp locks. The following tips will help keep your straight and finer hair healthy, smooth, and silky irrespective of the weather conditions.
Develop a healthy daily hair care routine and stick to it

Moisturize the hair ends- Even though people with type 1C hair have oily scalps, the hair ends tend to be dry. Moisturize and condition the ends first to balance the scalp and the hair moisture. Always use organic moisturizing shampoos and chemical-free styling gels or creams.

Do not over-wash your hair – Shampooing the hair too often leads to the production of more oils and more styling product buildups. Washing your straight hair after every two or three days is good enough to keep it looking good and healthy.

Use a minimum number of beneficial products-One of the mistakes people with thin and straight hair make is to use too many products to try to give their hair more body. If possible, incorporate a few products that come with multiple benefits in a single bottle.

Sleep with your hair dry -If you want to wake up without cowlicks or frizz, you should never go to sleep with your hair wet. However, if you have to, ensure that you pull the damp hair into one or several loose braids and spray a leave-in-conditioner over the tresses. If you do not, you will have a rough time managing the hair the following morning. Sleeping with damp hair could also lead to hair breakage.

Avoid washing your hair with extremely hot water. If you have to use hot water hot, let it be slightly warm.

Use deep conditioning treatment to remove frizz

Use clarifying shampoos to degrease the hair and remove buildups

Avoid products with silicone

Hydrate your hair with a new routine or diet if you experience flyaways, frizz, and tangles

Use smoothing serums with little or no chemical add-ins that are gentle to both the scalp and hair

When you use a blow dryer, ensure that the heat settings are low to avoid frizz and hair thinning even further.

The best style for type 1C straight long hair is parted in the middle, long and layered

Use products with lightweight oils and ingredients
Frequently Asked Questions about Hair Type 1C
Question: Can you curl type 1C hair?
Answer: Curling type 1C hair is not a walk in the park. However, you can create more body and texture by using lightweight styling products to achieve a wavy look. People with type 1C hair may have difficulties curling their hair, but it has a natural wavy look that gives it a tousled look.  
Question: How often should I wash my type 1C hair?
Answer: Washing type 1C hair too often might lead to more production of oils and product buildup. To be on the safe side, washing the hair every two or three days is fine. However, you can take longer or wash as soon as you notice the following things- itchy scalp, flaking, or visibly oily hair.
Question: How do you treat 1C hair?
Answer: To treat 1C hair, you'll want to make sure you use shampoo and styling gels that are organic and chemical free. Make sure that you choose products that contain lightweight oils, because the lightweight oil won't be too heavy to weigh down your hair. But, the oil is important to make sure you're able to define the waves in your hair and it'll help to keep the frizziness of your hair subdued.
Question: Is 1C hair thick?
Answer: 1C hair is usually thick and coarse, which is why people with this hair tend to struggle a lot with frizzy hair. However, if you allow your hair to air dry, it's easier for you to manage with your frizz, especially if you aren't in a humid climate.
Conclusion
Beautiful hair adds a mesmerizing flair to your appearance and enhances your personality. However, to get the best out of your hair, you must know your type as it enables you to choose the right products and best hairstyles to go with the shape of your face.
Hair type 1C is one of the most common hair types for both men and women. even though it has a few downsides, it is resilient and easy to grow. Type 1C hair is thick and coarse, making it slightly time-consuming and tricky to take care of it daily.
However, type 1C hair thickness is also a blessing because compared to the other two types it is sturdier.  The best products to use for this hair type include those that come with lightweight hydrating properties. You can also give the hair a boost by wearing it long, layered, with a part in the middle.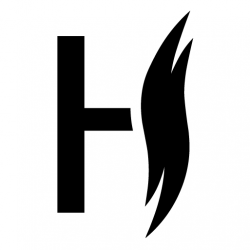 Latest posts by Hair Kempt Team
(see all)