Hair is an integral part of our life; it is used for beauty and cultural expression. It can help enhance beauty, complement your facial features, and build confidence. People have varied hairstyles spending on their personalities. Hair is not uniform; some have brittle, blonde or glossy, or luxuriant hair. Whatever the hairstyle one chooses, their hair category is likely to be one of the twelve created by Andre Walker.
Andre Walker categorized hair into 12 distinct types based on the curl of the hair. The hair is first grouped into four distinct categories for all people of all: 1,2,3 and 4.
Each of the four hair categories is divided into subcategories A, B, and C. Each subcategory moves from proceeding from least curled to more curled. The hair classification is based on the shape of the hair follicles, which determine the curl of your hair. The hair type is permanent and cannot only be temporally changed by styling before the hair grows back to its typical pattern.
What is 3A Hair?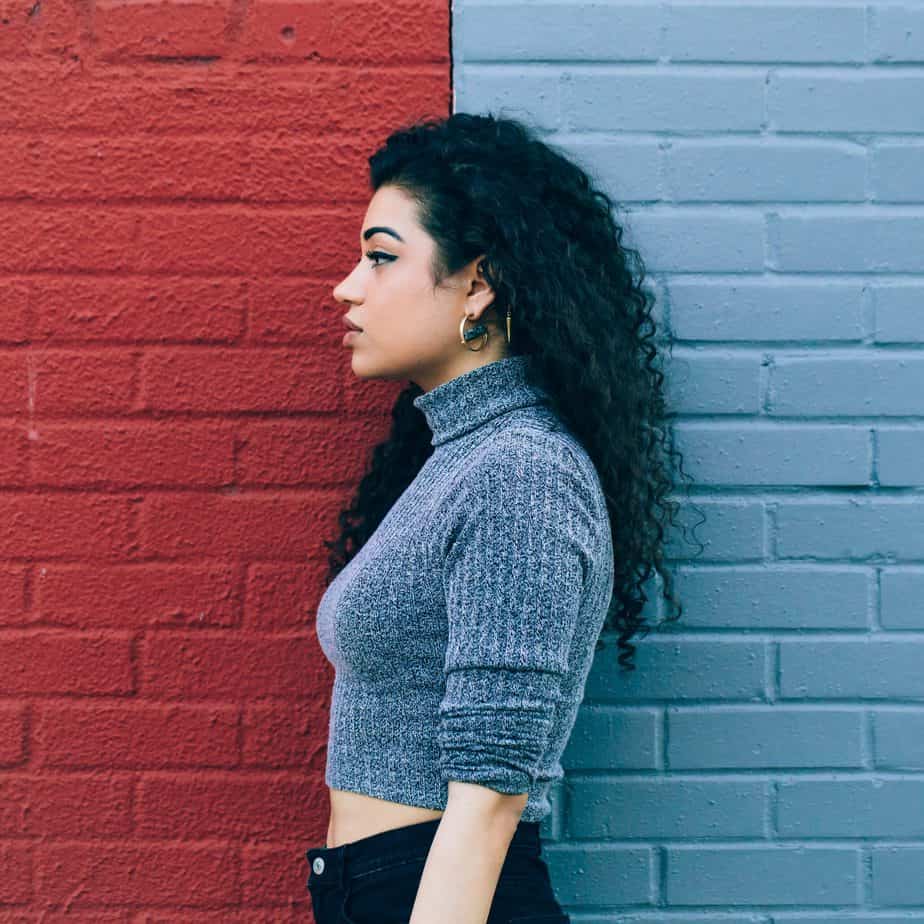 3A falls within the type 3 hair broad, which is generally defined as curly hair. Type 3 ranges from light curl to tight curly tendrils. The hair is often a combination of many different hair textures. Since the cuticle isn't flat, as in type 1 and type 2 hair, the hair isn't shiny.
3A hair is made up of well-defined and springy curls that have a looped S pattern. The hair has a circumference of sidewalk chalk. The 3A ringlets have a fine to medium texture. You should expect a few frizzes and drying. The curl type has a lot of body and movement and is generally thought to be loose, curly, and shiny compared to 3B and 3c. It is flat and hence less voluminous to 3B.
How to Determine Your Hair Type
Hair type has a lot of nitty-gritty that makes it difficult to ID your hair pattern so that you can adequately take care of it. It is easy to determine that you have 3A hair by determining the type of curls, the oil concentration, the hair texture, and the degree of hair luster.
Once you have determined your hair texture, it is easy for you to pick products that auger well with your hair type and integrate a style that works well with your hair. Is there a way to differentiate hair types between men and women? Let's find out.
For Men
Men have their hair also categorized in 12 patterns depending on how hair grows on the head. The hair growth pattern is natural, and styling 3A hair will change its properties for a while before returning to its default settings. 
Before you can be sure you have 3A hair, look out for the general characteristics of type 3 hair so you can narrow it down to 3A. Type 3 has an S shape due to the natural curls and forms ringlets naturally defined. Type 3 hair tends to be dry owing to its texture. It is easy to style. The hair can often have loose curls to corkscrew curls. 3A has natural loopy curls, while 3B is coarse and dense. Both 3A and 3B form an S shape. 
Now that you are confident that your hair falls within the type 3 category, it's time to look at the curls. 3A curls can easily wrap around chalk because they usually have a circumference around the width of sidewalk chalk. The coils show a loopy "S" pattern that resembles a helix. They are loose and have a shiny appeal compared to other curls in type 3 hair. If your hair or the majority of your hair follows this pattern, it is 3A.
For Women
It is interesting to know that men and women have the same hair pattern and types even though their hair appears to be a world apart. The main difference between men and women in terms of hair is not the hair type but the products they use and the hairstyles. It is easy to determine the hair scheme in women faster than men due to longer hair.
Women with type 3 hair have S-shaped curls that are loopy and often look like stretched helical springs. The hair is spring, loose and shiny, and has volume. The coils formed by 3A hair can easily wrap around chalk.
Best Products for 3A Hair
3A curls present a challenge in care as they are in the middle of the hair spectrum. Products that work for straight type one hair and kinky type 4 hair may not produce optimal results for your hair. The hair is tender and needs a lot of care to handle and reach its natural glow and potential. It's good to get the best hair products to save on costs of splashing your cash on a worthless product that is ineffective or causes damage to 3A hair.
It would be best if you used sulfate-free shampoos for softer bouncier, and more manageable hair. You need oil products toned towards 3A hair that are neither lead to greasy hair nor hair drying. You will also require conditioners and styling gel. Here are the best products you to use for your 3A hair

Styling gel is necessary in protecting 3A hair against hot and humid temperatures by holding it in place. A good styling gel helps to keep hair from getting frizzes and hence a more rejuvenated look as this hair type is prone to frizzing in humid and warm temperatures. The styling gel helps keep the hair moisturized and glowing.
The styling is easy to use; apply it evenly to wet hair and scrunch to encourage curls or finger-comb to help elongate your hair. Dry your hair, and once the hair is dry, you can scrunch out any crunch to reveal touchably soft curls. The cream has a good scent, and you will appreciate having it. This product helps eliminate tangles and is glycerin-free as well.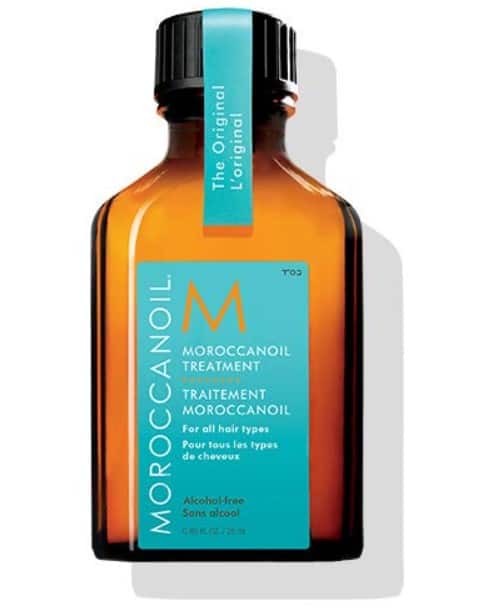 Oil can sort out most of the problems with curly hair. It is hard to get the right kind of oil for 3A hair. Each oil can help you with a specific attribute such as brittle hair, frizzy hair, even split ends, and lack of shine. The Moroccan treatment oil is made from natural argan oil that can enhance shine and boost hair nutrients.
The oil is a versatile, all-in-one product that detangles and speeds up the hair drying process. Using the oil makes hair soft, smooth, and easy to manage. It can help manage flyaway, frizz, and increase shine. You can apply the oil on wet and dry hair from the middle of the hair to the tips. It would be best if you used a leave-in for the best results.
Curled 3A hair does not require cleansing only and shampooing once a week, unlike straight 1A that requires it every two days. It needs excellent sulfate-free shampoo for softer and bouncier hair. Briogeo shampoo is a gentle light cleanser that cares for each strand of hair.
The shampoo can help soften, straighten hair while calming and promoting a healthy scalp. The shampoo is nutrient-rich and helps to hydrate dry hair and rejuvenate dull, lifeless strands for healthy-looking hair. It is easy to use in three simple steps: Apply the shampoo in the hair and let it stay for thirty seconds before rinsing, and apply a leave-in conditioner.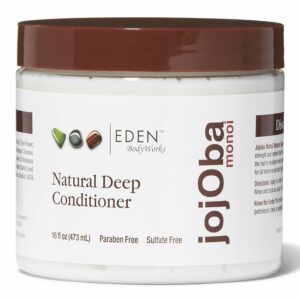 3A hair is loose and prone to frizzing, especially in moist and warm conditions. You can reduce or outrightly eliminate frizzing by deep conditioning hair weekly or bi-weekly after shampooing. Eden Bodyworks deep conditioner leverages a combination of coconut, jojoba, and monoi to help strengthen hair to reduce tangles.
The conditioner is designed to replenish hair and restore the beauty from overprocessing, damage, and dryness. It is designed to balance the required moisture level resulting in robust, healthy, and manageable hair. The conditioner is suitable for all hair textures but most effective on 3A hair.
Best Hairstyles for 3A Hair
There is no limit to the number of hairstyles one can have with 3A hair. There are also plenty of hairstyles that men and women can have that resonates with 3A hair texture. All the person has to be aware of is the shape of their head as it can significantly influence the style that works with an individual. There is a lot of room for choice, with the hair being easy to style. It has a lot of volumes, and its loose curls give an extra bounce to hair which looks perfect for all occasions.
For Men
Men are free to experiment with all hairstyles that work with curly hair. The hair type is malleable and can be styled to any form of choice and still look incredible. It is up to the individual to choose what they feel works for them and perform a regular maintenance regimen to keep the hair rejuvenated.
There is a range of styles that anyone with type can pick from. Here are my top ten picks. Just be creative with your hair and find what works for you. Try a mix of the following styles for better results.
Fluffy Medium Haircut

Punk Wavy Top

Natural Slept In & Layered

Young Business

Faded Curly Undercut

The 'Jon Snow' haircut

Windswept Medium Haircut

Long Curly Hairstyle

Disconnected Cut for Curly Hair

Curly Hawk with Bleached Tips
For Women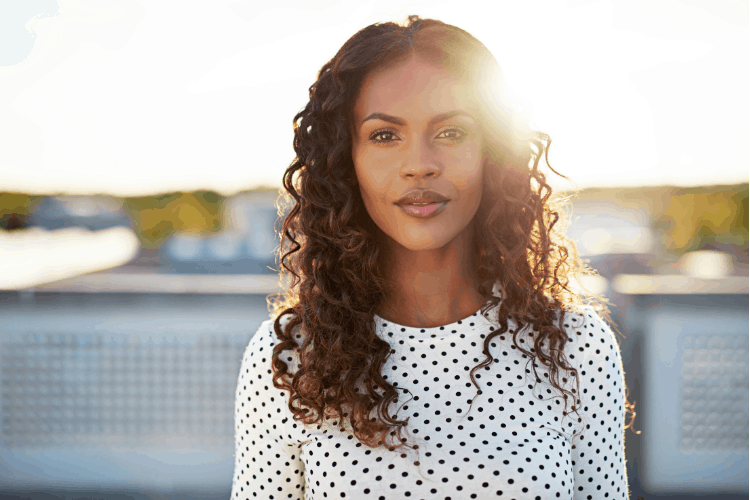 There is an endless list of hairstyles for 3A hair. One of the most common styling solutions is to switch up your part. Play the look by adding thick braids or remain natural and using a varied range of styles to find one that works for you. It is easy to keep changing hairstyles. There is lots of inspiration for 3A hairstyles for women online.
3A hair women should take advantage of the voluminous, loose, and shiny hair to bring out the princes in them by choosing styles that amplify their looks. Natural curly hair and blonde curly hair are some of the hottest trends this year, but you can get something classic and stylish depending on your taste.
Here is a list of popular women hairstyles that work with 3A:
Curly Hair with Bangs

Crochet Curly Hair

Blonde Curly Hair

Natural Curly Hair

Braids for Curly Hair

Curly Hair Perm

Updos for Curly Hair

Curly Pixie

Balayage Curly Hair

Curly Hair with Weave
How to Care for 3A Hair
Caring for 3A hair requires commitment as it is gentle and needs moisturizing. Poor maintenance of the hair can lead to a whole host of breakage, thinning, frizzing, flyways, frizz, split ends, limpness, too much volume, lack of shine, greasiness, and tangling. One should develop a clear maintenance regimen to keep the hair healthy and beautiful. Here are tips to keep your hair outstanding.
Shampoo hair once a week to twice a month. Washing hair more often can lead to drying.

Choose a good shampoo and moisturizing conditioner to keep your hair in good shape. A sulfate shampoo is probably the best option for this hair type.

Use light oils to seal moisture; you can look for oils that integrate humectants to ensure they keep the mixture locked in for long.

Deep condition your hair weekly or bi-weekly; the best time to deep condition is after shampooing the hair.

Detangle your hair with fingers rather than with a comb when you use a comb brush gently as 3A hair does not augur well with brushing. You can use a detangling brush on wet hair for a gentle brush. Tangled curls become damaged, and damaged hair can do a disservice to well-maintained hair. Keeping hair lubricated with a moisturizing conditioner can go a long way in ensuring it stays detangled. 

Don't keep your hair locked in ponytails. Let the hair flow freely as excessively locking it in style such as ponytails reduces its volume and thickness.

Please do not touch your hair unless it is completely dry, as touching it when still wet can increase frizzes and increase your hair problems.
FAQ: Frequently Asked Questions about 3A Hair
Question: How long should you diffuse 3A hair?
Answer: Using a diffuser to dry hair is a pretty hot topic, with many proponents on its side and naturalists against it. The benefits of a diffuser are apparent in pumping up the volume of hair and increasing drying time. Some recommend 30 minutes to an hour before using a diffuser. But the choice of how long you take is yours as you aim to dry your hair. The diffuser makes it just much faster if you have more hair it will likely take longer than if you've got thin hair. 
Question: Is it better to air dry or diffuse 3A hair?
Answer: It is good to use a diffuser when drying hair for two reasons to reduce dying time and to have more defined curls. You can incorporate air dry and diffusing whenever necessary. You can diffuse for 10 minutes and then air dry; then the diffuser has done enough to crystalize the product, and the air dry will be successful.
Question: How often should you wash 3A hair?
Answer: 3A hair is vulnerable to drying, and a daily wash can lead to dry hair, which breaks easily. It is therefore wise to choose a good shampoo and moisturize hair weekly or after every two weeks. It would be best if you used a powerful shampoo that is gentle on your hair.
Question: Is 3A Hair Curly?
Answer: 3A hair is natural and is characterized by S-shaped hair curls, but the best way to describe it is that it is springy. Some people have clear, loopy, S-shaped 3A curls, while few in this category have pulled out loose and chronically undefined hair. Only a careful examination can reveal the hair type.
Conclusion
3A hair is amazing hair to have, and those that have been blessed with this hair pattern should undertake steps to maintain it to remain healthy and vibrant.
The first thing they should do is maintain a good diet to provide good nutrients to the hair and avoid an unhealthy lifestyle that can lead to thinning of hair.
The best regimen to maintain 3A hair is to make sure that it is well oiled regularly and regularly moisturized to keep frizzes at bay. The careful selection of products and avoidance of overstuffing can also keep the hair vibrant as some hair products can react to produce disaster when mixed haphazardly. But when 3A hair is maintained, it creates beauty and helps maintain a good positive image.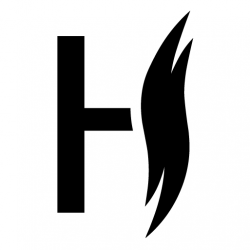 Latest posts by Hair Kempt Team
(see all)