Hair type is the difference in the curl pattern of your hair. There are different types of hair types on other people, where each type has its unique way of look and feel. Type 1 hair is considered straight, while type 2 is described as wavy. Curly hair is described as type 3 hair and type 4 as coily. Different people may have different patterns on their heads.
The hair types need to be well kept and maintained by using the products that will work best. The curlier and porous your hair is, the more likely you will get intense, regular moisturizing to keep it healthy. The curl pattern determines hair type. The amount of curling is dependent on the shape of your hair follicles. Asymmetrical or oval shape gives rise to curlier hair. Generally, there are four hair types:
Straight
Wavy
Curly
Coily
What is 1B Hair Type
With many different types of hair, it is hard to define what your hair is. Four attributes will help you determine the kind of hair you have. Type 1b hair is categorized as hair with a medium texture. Types 1b have a lot of straightness and shine to it, but naturally, it has some volume and body. It is the type of hair that can hold a curl and still keep its texture and defined body. It can also hold onto grease on the scalp causing oiy hair. However, if well managed and maintained, its natural oil can transform into silky and beautiful locks.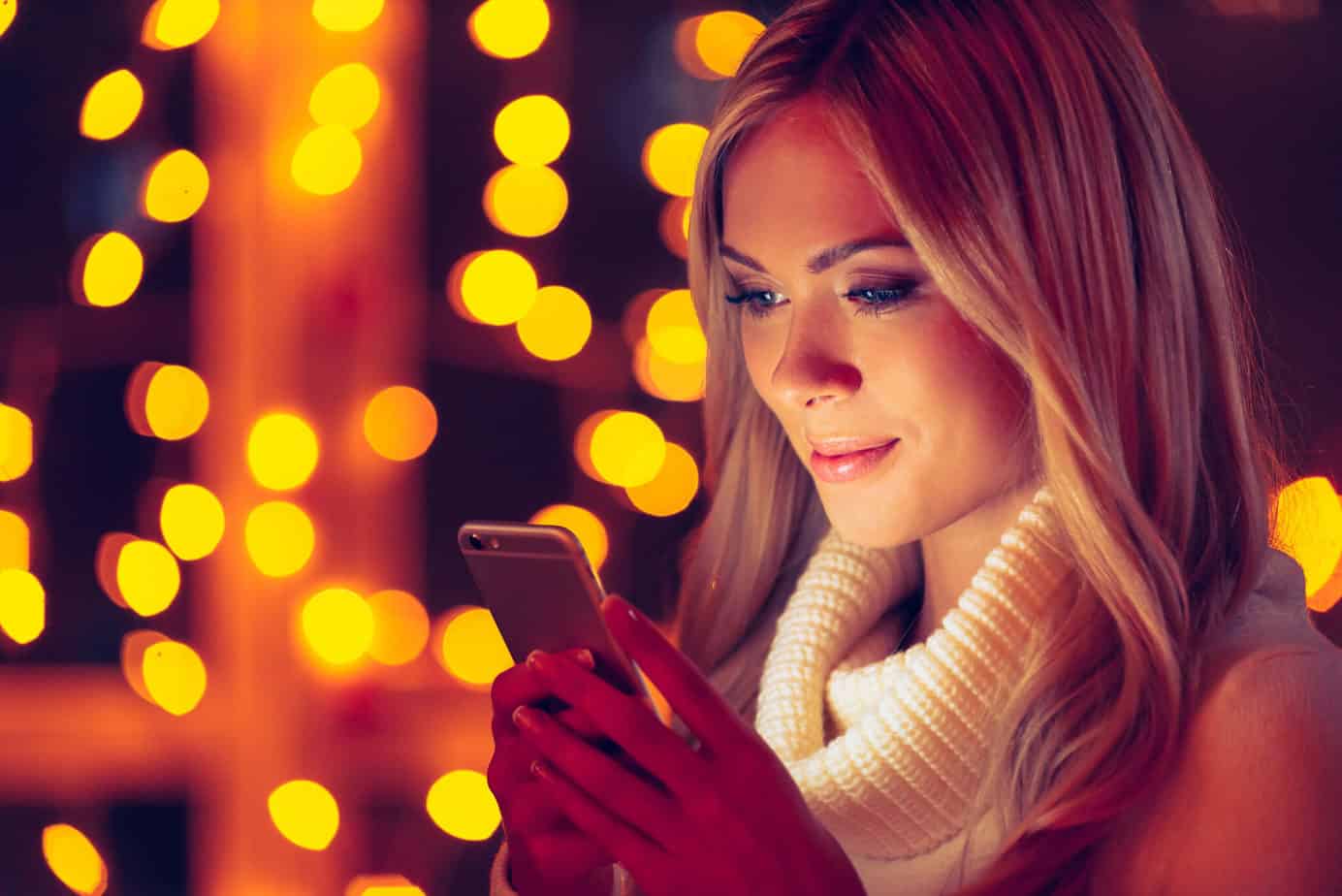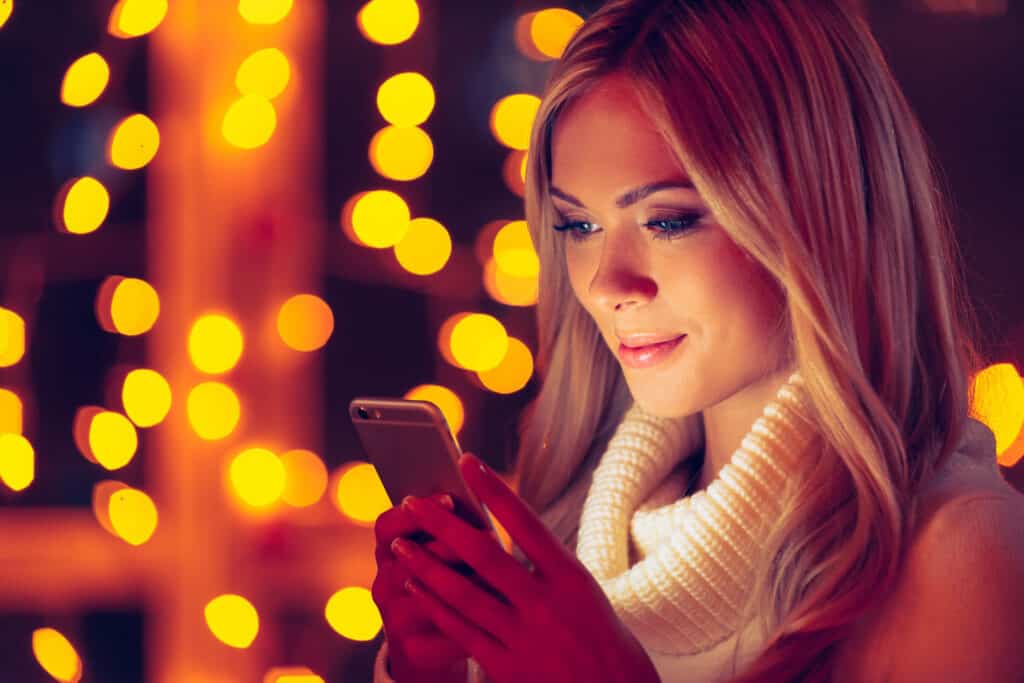 How to Determine Your Hair Type
You may think you know your hair type, but do not seem to find the best products that can work for it? In that case, you aren't in tune with your hair type as you thought. Determining your hair type plays an essential role in the daily care routine's efficacy. There are factors you should keep in mind when pinpointing your hair types for both men and women, like your scalp moisture and porosity. Sounds overwhelming? Do not worry! The guide will help you understand all you need to determine your hair type and the meaning of its daily care routine.
For Men
Men and women can similarly determine their type, although a large percentage of men like keeping their hair short. Some of the ways that men determine their hair type is by determining the following factor: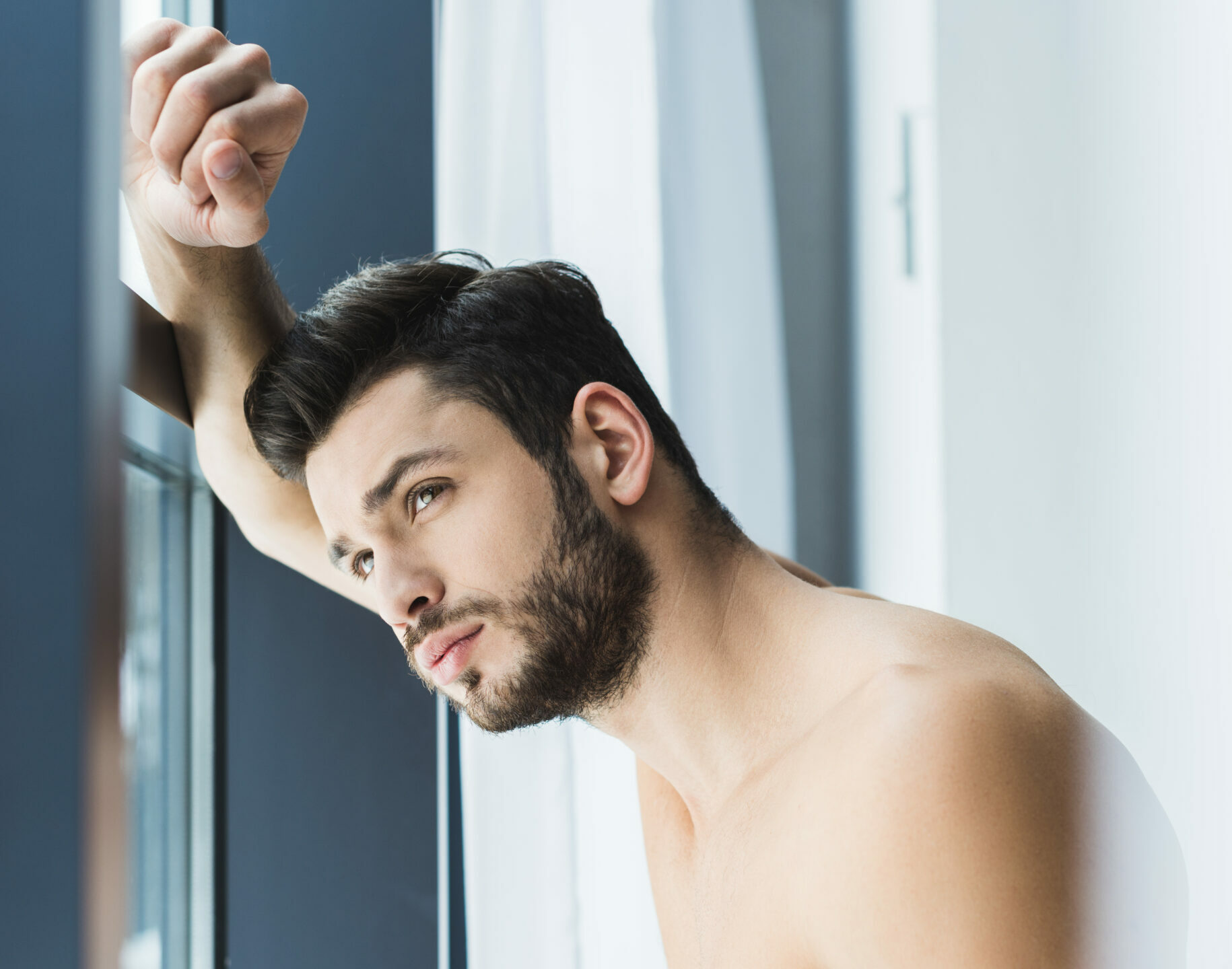 Hair Texture
The first thing to look at is your hair texture. Hair texture is the natural pattern or shape of the strands. If you are not sure about the category your hair falls into, let your hair stay without applying products and then let it dry after the next wash. If it dries without a curl or bend and straight, it is straight hair; type 1. If it dries with an "S" shape or a slight curve, it is type 2; wavy. If it dries with a curl that is defined, it is likely to be type 3; Curly, while zig-zag, spirals patterns, or tight curls are considered as coily.
Hair Structure
The hair structure is the thickness of hair strands. Hair structure affects the ability of your hair to hold styles and reactions with a variety of hair products. Generally, hair falls into 3 categories:  Maybe fine, medium, or coarse. The easiest way to tell your hair category is by taking a hair strand and laying it on a flat, plain surface. Then, get a piece of thread that's about 6" long and place it close to the hair strand. If the strand is thinner than the thread, the hair is fine. If it appears thicker, the hair is coarse. Anything between the hair and the sewing thread would be regarded as medium hair.
The hair structure also determines the hair type by its ability to hold a style. Fine hair is usually delicate and doesn't hold on to curls well. Medium-type hair is easy to style and holds its shape for a longer time. Thick hair holds curls very well but may be hard to style.
Hair Porosity
Hair porosity is the ability to absorb hair products and moisture. Determining how porous the hair is will help you identify the products you should use on your hair. An easy way to assess hair porosity is with a dry test or cuticle test. Grab a hair strand between two fingers and slide them up towards your scalp. If the strand feels rough, it is porous. Also, the longer your hair takes to dry, the more porous it is.
If your scalp is not in good shape, your hair will not be either, a reason why taking good care is a must. Determining your scalp's condition can be easier since you can experience dry, oily, and split ends. To determine if your scalp is oily, it is recommended that you inspect your scalp and hair, the second day after washing it. If the hair roots look greasy and flat, your scalp is oily.
If you have small flakes on the hair strands, the chances are that your scalp is dry and needs more hydration and gentleness. Not only are shampoos free of parabens and sulfates, but the products can be formulated for your dry scalp to ensure the hair is well-cleaned without being stripped of its natural oils.
For Women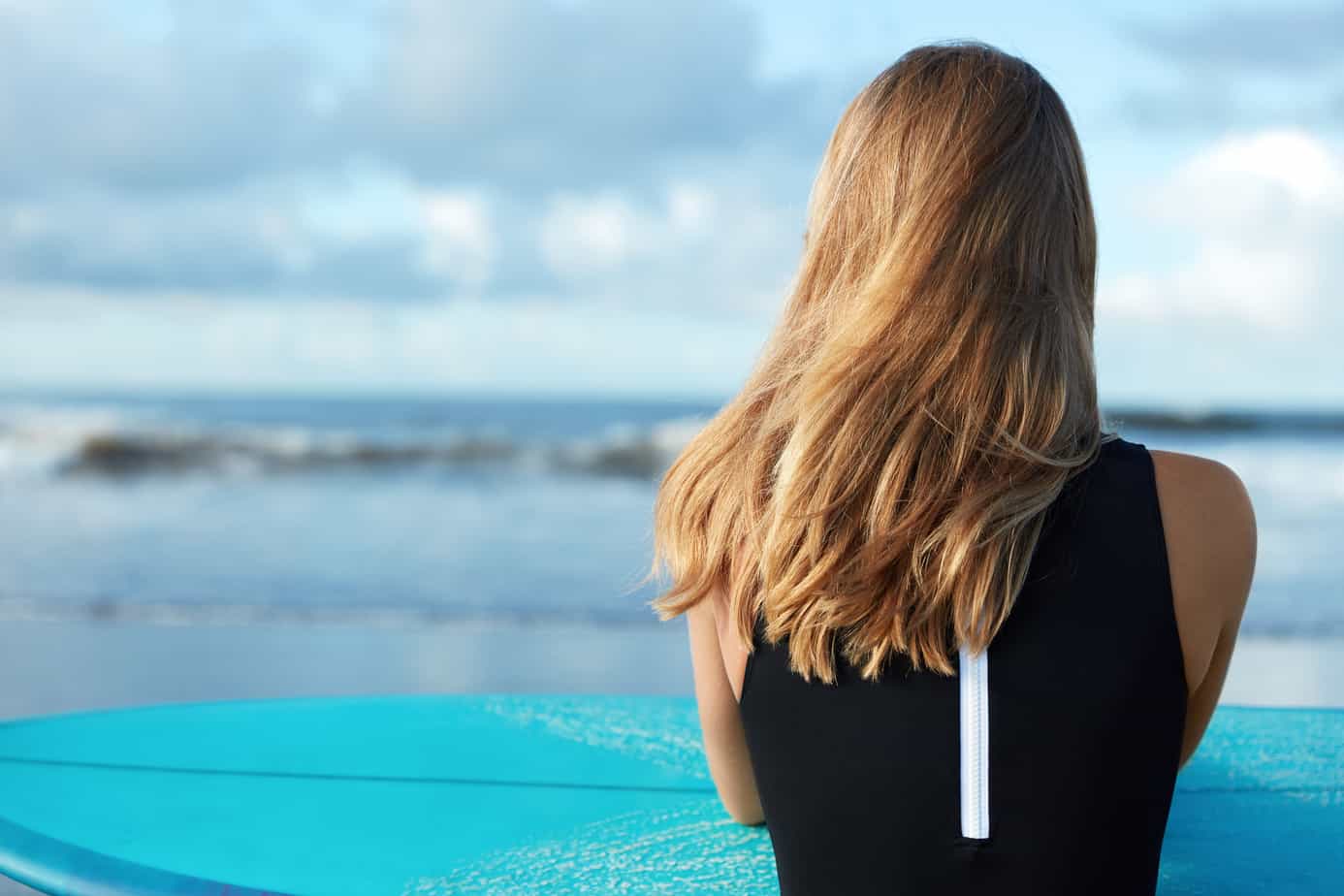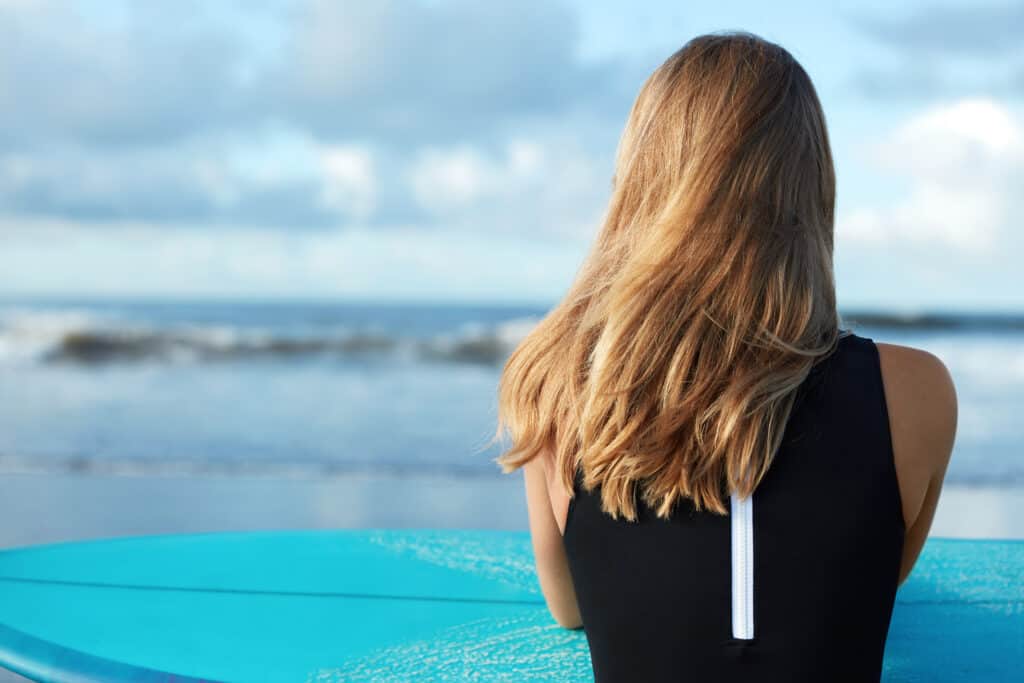 The porosity of the Hair
The curlier your hair is, the easier it is for it to become porous. You can test your hair's porosity by seeing how long it takes to dry. Wet your hair completely and towel dry it. If it dries naturally within two to three hours (depending on the amount of hair you have), it is not porous. The longer it takes to dry, the more porous it is.
What does this mean for your hair? If it is highly porous, it absorbs moisture quickly due to gaps around the cuticle. The damaged areas make it release moisture at a very high rate, which makes them brittle and dry. Hair types with low porosity are the cuticle lying flat, blocking the strands from releasing moisture. For such hair types, the big concern is product build-up,  a reason why you are recommended to apply products while the hair strands are still damp to ensure they are easily absorbed and well distributed.
Moisture On the Scalp
Scalp moisture determines how oily your hair is. It also determines how strong your hair is. If the scalp is dry, so is your hair. To determine the oily nature of your scalp is, inspect your hair and the scalp the second day after washing. If it appears greasy, then your scalp is oily, and so is your hair.
When experiencing flaking, your scalp is considered dry and in need of a gentle and hydrating shampoo. Your scalp can be both flaky and oily where it is recommended that you add soothe scalp hair goals and the oil control to your formula to relieve the scalp irritation, limit the excessive oil, and remove build-up. You can easily determine if your hair is curly but porous or fine but dry with the above information. Understanding your type of hair will make it easier to make decisions on hair care to help you ensure your hair always looks best.
Hair Structure
Hair structure will help you determine the type of hair. The process is done using a sewing thread and a hair strand. Place the hair strand and the thread next to each other. After that, compare the sizes in terms of thickness. The thickness, in turn, affects how well your hair type can hold to a particular style and its reaction to products.
When considering the thickness, your hair may either be fine, medium, or coarse. The strand will appear thinner for fine hair than the sewing thread, while the strand will be thicker than the thread. For medium hair, the strand size will be between the size of the strand and the thread.  Different hair types hold differently to styles. Fine hairs do not curl well. Medium size holds to styles relatively well, while thick hair holds very well to styles and is less supple.
Hair Texture
Referring to the hair strands' pattern and shape, hair texture can help you determine the type of hair you have. To determine the type of hair you have, avoid using the hair products to wash your hair. Different hair types will dry differently. Curly hairs; type 3 will dry with a loop, zig-zag, or curl shape.  Type 2 hairs will dry with a curve shape, while type 1 hair will dry without bending.
Best Products for Type 1B Hair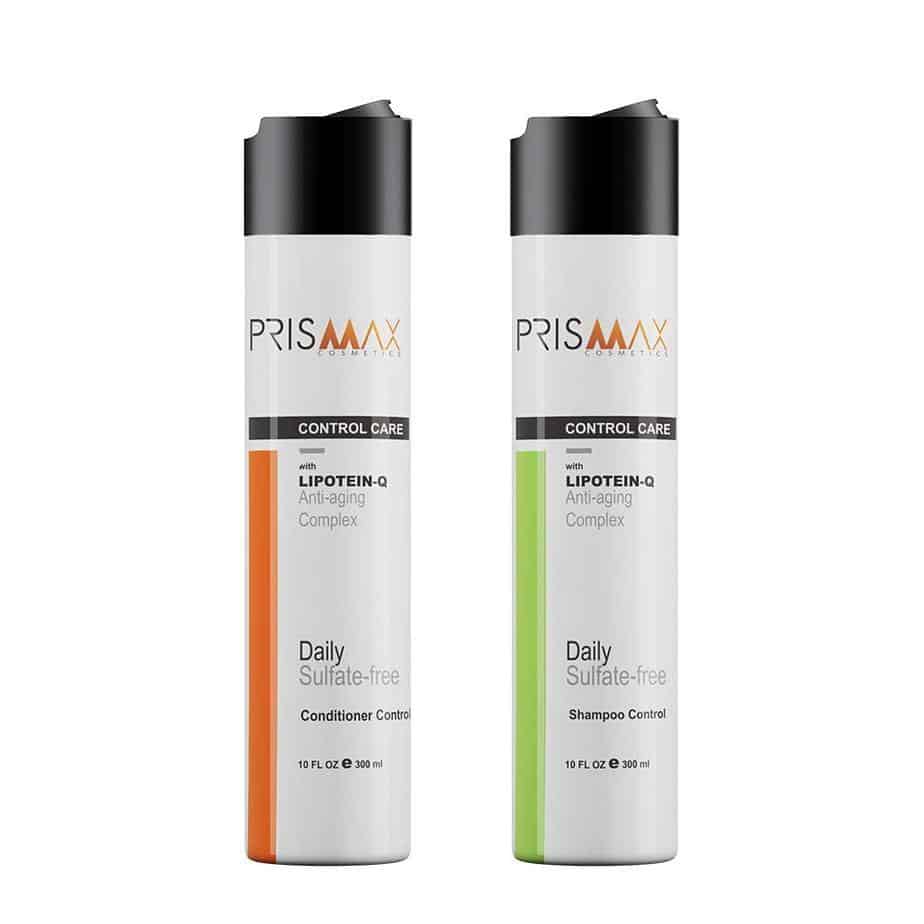 The use of Prismax Shampoo helps in maximizing the benefits of hair treatment. It is crucial to use the Shampoo as a pre-treatment to remove all impurities and prevent product build-up from your hair. Prismax Shampoo should not be used more than once a week. However, you can use it on all hair types.
Pros
Cleanses the hair deeply.
Removes dirt, oils, and product build-up
Cons
Frequent use may produce some negative results.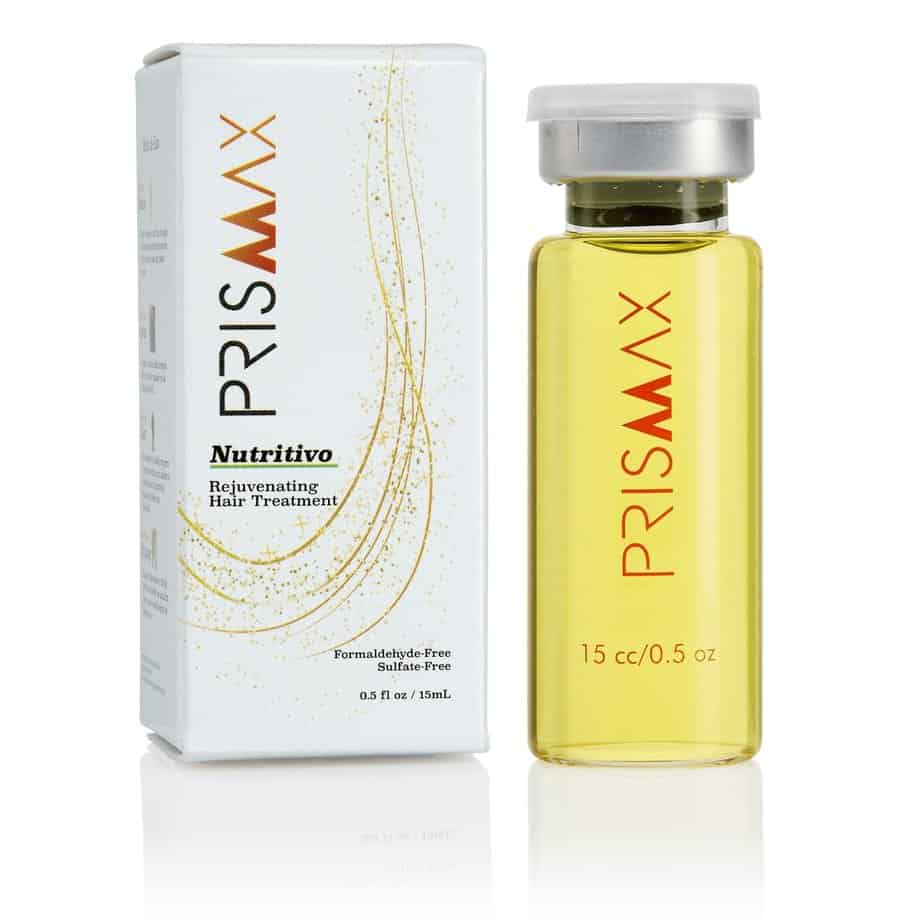 This hair product hydrates dry hair. Prismax uses a strong blend of vitamins and moisturizers to nourish and soften hair. The treatment also repairs damaged cuticles and works well on hair that has long been exposed to elements such as chemicals, heat, dyes, or the sun. It also improves manageability and reduces frizz. After using Prismax treatments, the hair begins to feel healthier and manageable.
Pros
Works well on all types of hair
It is a color-safe treatment.
It is an approved product.
It has no harmful chemicals.
It is a quality treatment.
Cons
It may take some time o to feel the effect of the treatment.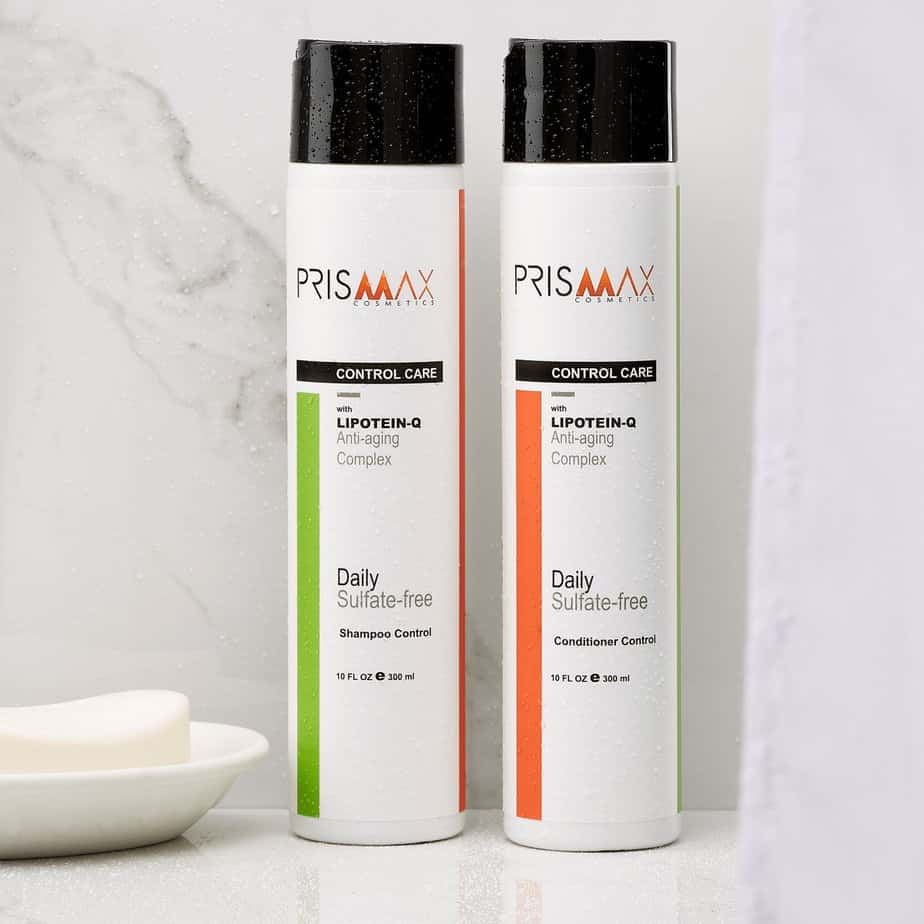 The Prismax Control Shampoo and Conditioner Set moisturizes hair without stripping it of the natural oils.
It also repairs damaged hair by hydrating and replenishing it.
Prismax Shampoo protects your hair due to the availability of moisturizers that help improve elasticity and reduce frizz.
It is the best maintenance conditioner and Shampoo to use after using Prismax treatment.
Pros
Safe for use after using treatment
It contains proteins that help in strengthening hair.
Prolongs the benefits of Treatments
Contains natural moisturizers
Cons
It requires frequent use, which may be challenging for some users.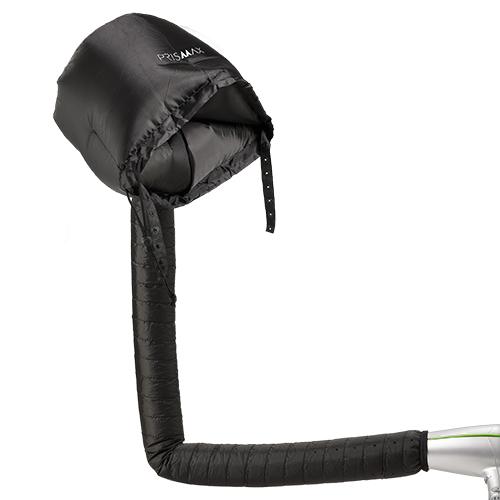 It is a safe heating solution that evenly distributes heat to the hair. It is a product that you can easily carry as you travel to ensure your hair is kept at all times.
Pros
Distributes heat evenly on your hair
It can fit most handheld blow-dryers.
Easy to Use
It is a lightweight product.
Convenient for travel
It is waterproof
Cons
It may not be the best option, especially for those who do not prefer the use of heat.
Are you looking to add volume to your 1B hair without adding a lot of extra weight? Using this thickening shampoo and conditioner combination will help give your thin hair volume that you may be Desiring out of your hairstyle but haven't been yet able to accomplish.
The most important tip to using this volume filler shampoo and conditioner is to make sure that you only really put these products on the ends of your hair. Otherwise, you'll find that you aren't actually getting any volume from your hair if you put it over your entire head. This is because the products in the filler shampoo and conditioner will actually cause your hair to become weighed down.
Also, you want to make sure that you do a great job of rinsing out both the shampoo and the conditioner from your hair. This is because it will ensure that you don't have too much extra product leftover in your locks to cause them to become weighed down.
Are you looking for a heat protectant spray that will also help to restore the natural beauty of your locks? The Living Proof Restore Perfecting Spray is great if you notice that your hair is currently dry, frizzy, damaged, and dull-looking. Not only will this heat protectant spray help detangle your hair, but it will also keep your hair protected whenever you use any heat styling tools.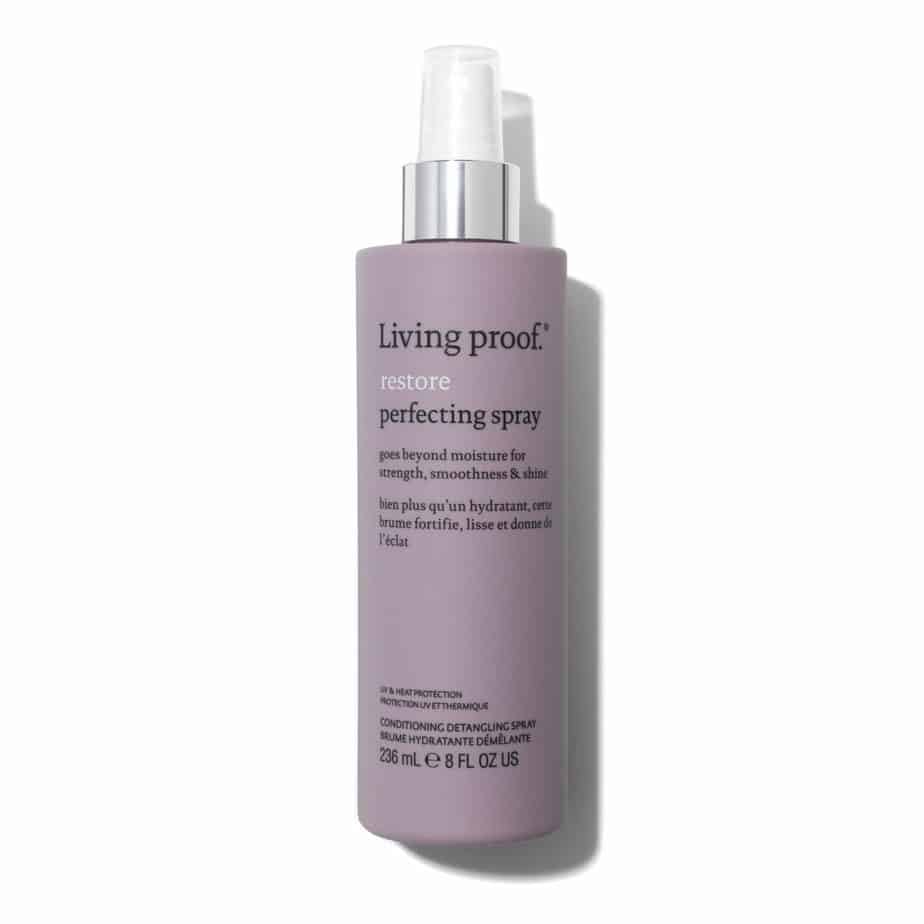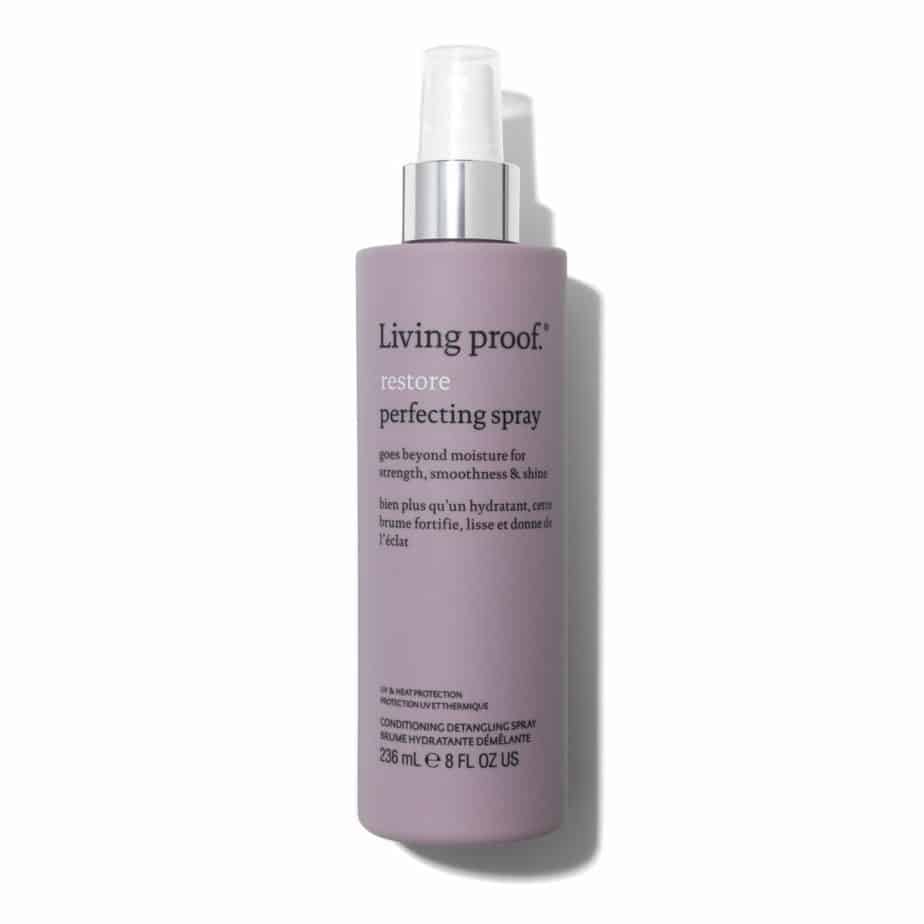 Be sure that your hair styling tools don't go above more than 400 degrees Fahrenheit while you're using this heat protectant spray. If you're careful not to do that, you'll find that this heat-protecting spray provides you with moisture and nourishment while also giving you a huge boost and overall shine.
Aussie Sleekend Warrior Dry Conditioner
If you haven't had time to wash your hair recently, it may be looking a little dry and damaged. But, worry no more, because this leave-in dry conditioner will give your tresses a healthy dosage of macadamia oil. So, you'll notice a huge difference in how healthy your hair looks without leaving your hair greasy.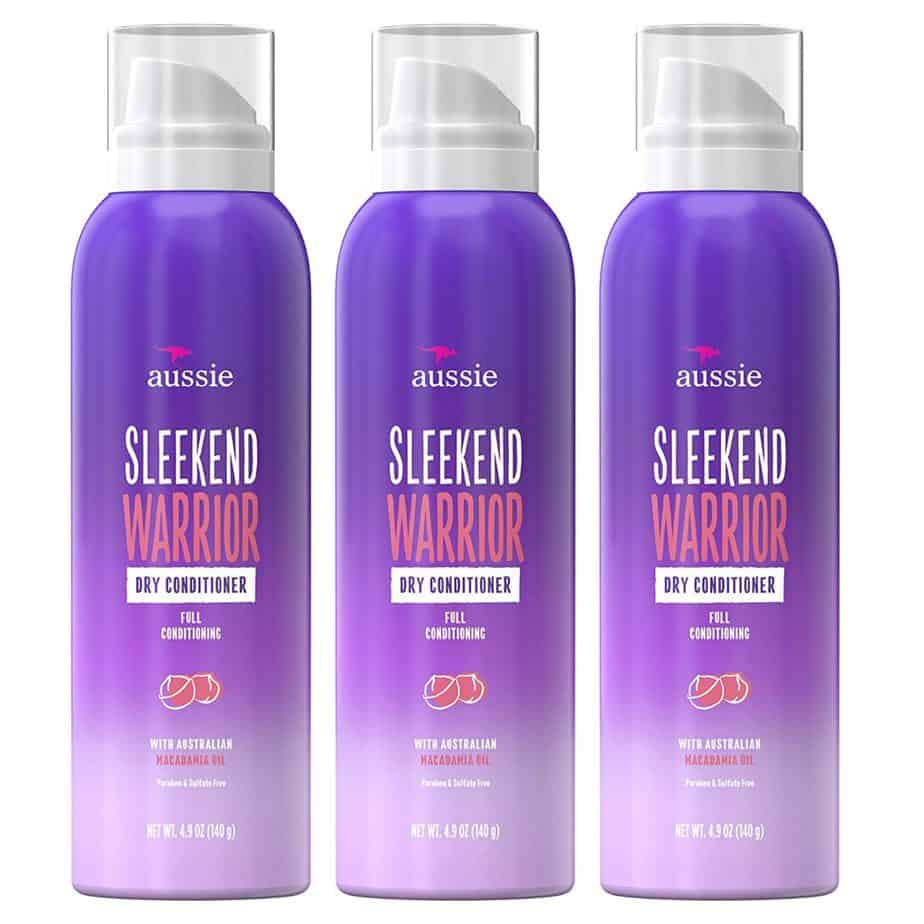 Plus, your hair will be a lot softer and you'll smell amazing too!
Best Hairstyles for Type 1B Hair
For Men
The hairstyles best suited for hair type 1b for men are short styles shaped into patterns and long hair that range from jaw length to shoulder length. Other hairstyles include:
Side-tossed hairstyles
Medium-length swept-back hairstyle
Man bun hairstyles
Modern bowl cut hairstyle
Long and layered hairstyles
Ivy League cut hairstyle
Half up half down hairstyle
Quiff haircut
Front fringe haircut style
Short back and layers
For Women
It's known that styling products may make or break your hairdo. However, products are not the only things that make your hair from falling flat. How you style your hair may mean the difference between having many bad hair days or looking great.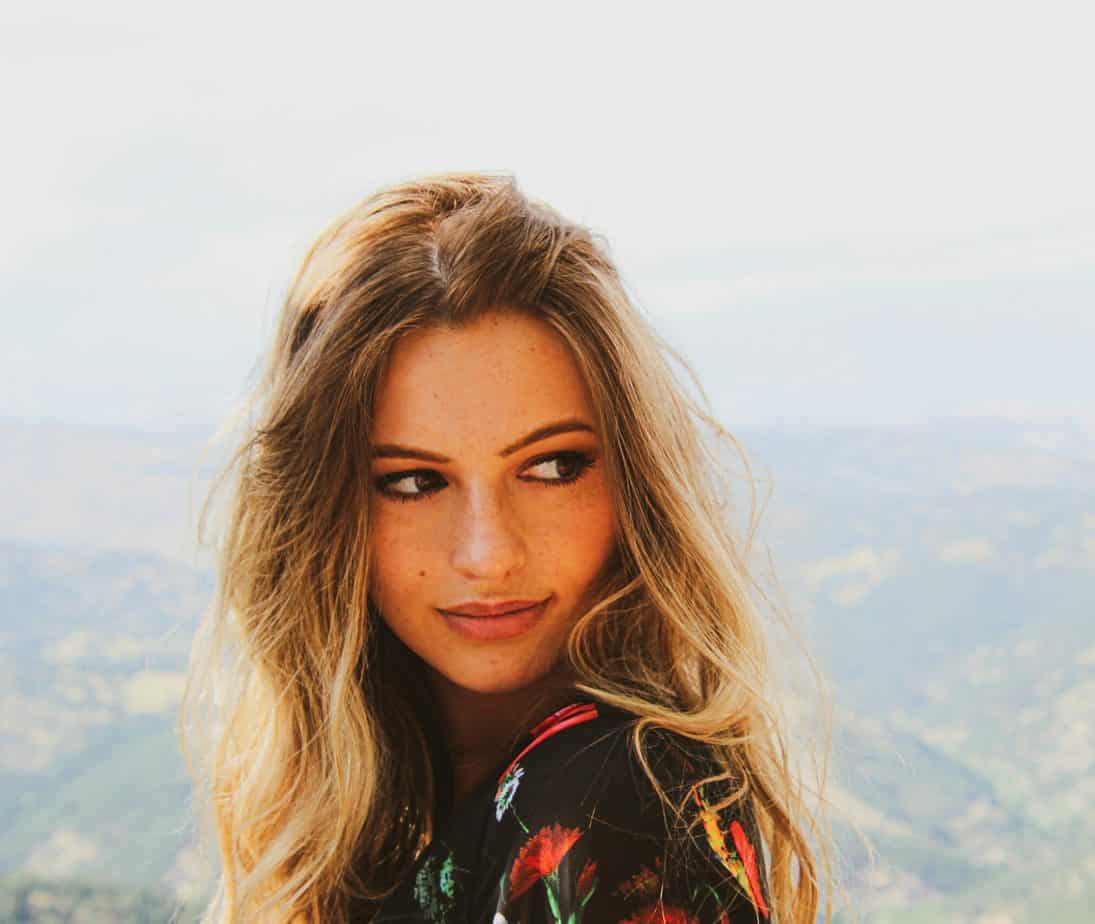 Whether you have short or long hair, adding lots of layers may cut results in instant style for type 1b hair. Layering your hair may create versatility, the movement to type 1b hair. The addition of layers to a short haircut is a good way to give your hair an extra volume.
How to Care for 1B Hair Type
Vitamin E Supplements are a great source for maintaining a shiny look on your hair and creating a texture associated with type 1B hair. When showering using a conditioner and Shampoo, ensure to apply the conditioner only to the ends of the hair and avoid your scalp. This will help keep the grease down and minimize the number of times in hair washing. Hair type 1b may have small waves and slight kinks, and so it is to use hair tools that are heat protectors.
The use of a clarifying shampoo once a week helps balance and manages the excess oils held on your hair. It is essential to use light gels or creams to hold different products. The most important thing to keep your hair type 1b maintained is avoiding silicone serums and chemically processed oils that can weigh down your naturally straight hair.  Generally, type 1b hair is easy to maintain out of all other hair types, although it takes time to achieve the best results. People with hair type 1b face similar challenges, such as lack of shine, limp locks, dryness, and product build-up. To keep your hair healthy, smooth, and silky, there are dos and don'ts you should adhere to.
Dos
Wash your hair regularly – Use shampoo on your hair once every 2-3 days. Overdoing it may trick your scalp making it produce more oils.
Use natural products.
Use Products To Keep Style Intact – When hairstyling type 1b hair, it is crucial to remember that it doesn't hold curls as other hair types. To keep the curls intact, you are advised to use hairspray.
Don'ts
Do not overcompensate with products. It may be that your hair seems lifeless without the addition of the daily routine products. Rather than using too many of the products, find those that will incorporate multiple benefits.
Do not sleep on wet hair. Sleeping on damp hair will invite cowlicks or frizz that can be hard to work through. When going to bed with wet hair, ensure you spray a conditioner and pull the hair into a loose braid.
Do not use hot water when washing your hair, as the natural oils may travel from the scalp to the ends. These types are prone to oil and do reflect the most sheen.
FAQ: Frequently Asked Questions About Type 1B Hair
Question: How Do I Curl Type 1B Hair?
Answer: You may have tried every heating product and styling tool to curl your hair. With the recommended styling products, you will create texture and body in 1b hair type. You may even achieve a little wave. The essential thing is to use lightweight hair products that won't weigh your hair down with build-up. Additionally, ensure you have the recommended style for your hair type.
Question: What's the Best Hair Care for Type 1B Hair?
Answer: Haircare for type 1B can be overwhelming. You should find the balance between keeping it moisturized and not letting it get oily. With type 1B hair, you do not want to shampoo it too often. Overdoing the Shampoo will trigger your scalp to produce excess sebum, making your hair look greasy and shiny. Ensure you choose a lightweight leave-in conditioner using heat styling tools to create a volume and curl for your type 1B hair.
Question: How do you take care of type 1B hair?
Answer: You should be sure to only shampoo your hair every few days. This means you'll only need to wash your hair every two or three days. This is because when you overwash your hair, it can cause your scalp to produce more oil, causing your hair to be weighed down.
Also, be sure to not load up on using too many products in your hair. Plus, you should also make sure to not sleep on your hair when your hair is wet. Be careful to never wash your hair with hot water as well.
Conclusion
Daily Dose is the right product for type 1b hair. It provides a good texture and shiny hair while trying to make your hair easy to style. The non-greasy supplement combats the oil, keeping your hair well moisturized. Daily Dose is the best product for simplifying the beauty routine and creating the evasive "effortless" look.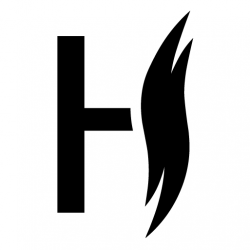 Latest posts by Hair Kempt Team
(see all)