It is not unusual to find people mistaking wavy hair for curly hair. However, wavy hair is a type 2 hair category different from straight or curly hair. It is a cross between straight and curly hair. The pattern naturally formed by wavy is an "S"-shape.
Moreover, it has more volume than straight hair and does not have the curls exhibited by curly hair. 
Type 2 wavy hair has three subcategories that all come with different characteristics. The subcategories are 2A hair, 2B hair, and 2C hair, and in this article, the focus is on type 2A.
What Is 2A Hair Type?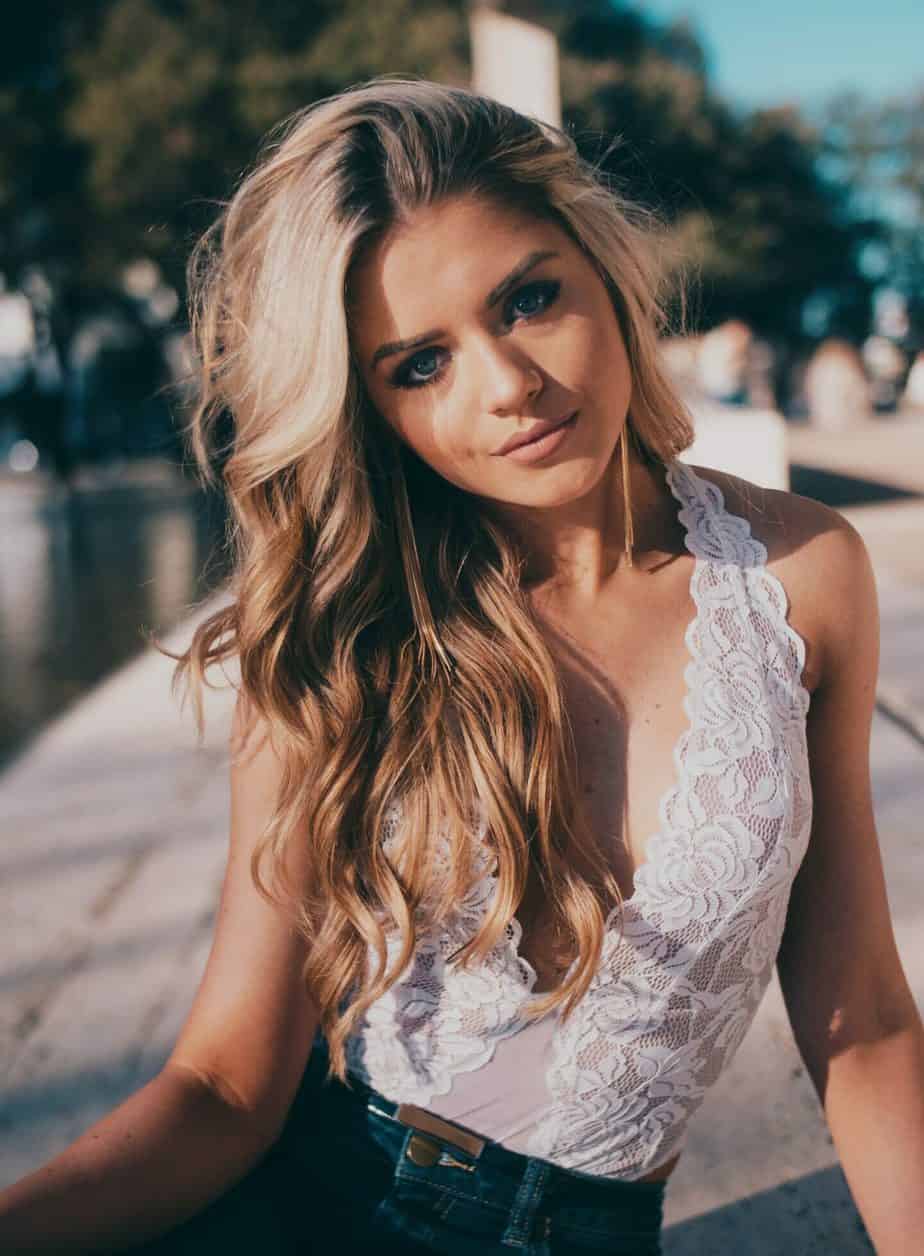 Like all the other type 2 hair subcategories, type 2A is neither straight nor curly but wavy. It exhibits straight and flat strands towards the roots that get gently wavy from the middle to the hair ends. The waves are slightly curly with tousled waves and a slight "S" curl pattern.
2A hair type is also one of the easiest to style because it is fine, and the near-perfect texture allows the hair to handle just about anything. However, what you see may not be what you get. 2A hair type might look good and easy to manage, but it has its downsides.
The hair type becomes a nightmare to handle with the slightest changes in weather. Even though the hair type does not exhibit the same frizziness as the curly hair type, it has its frizzy moments that make the waves susceptible to dryness and tangles. However, with the right hair products and routine, type 2A is the easiest to manage among the other type 2 hair subcategories.
Determining your actual wavy hair type plays a considerable role in maintaining the best daily hair care routine. Besides the texture and wave patterns, other factors to consider when determining your hair type include hair porosity, density, texture, and structure.
Hair Texture
If you wash your hair and allow it to dry naturally, it forms a loose "S" shape or a slight curve; then you have type 2A hair. It has a less defined wavy texture than type 2B and 2C hair.  
Hair Porosity
Determining hair porosity helps you know how your hair works in moisture retention and absorption, irrespective of the hair type. The three porosity levels are high, medium, and low, and there are simple tests to find out where your way type 2A hair lies. Once you establish the hair porosity and hair texture, it becomes easier to construct the best fitting hair routine to feed all its needs.
The easiest way to test your hair's porosity is by doing a slide test. This is super simple and tests how healthy your hair cuticle is. Below are the steps to the slide test:
Hold one between your fingers
Slide your closed fingers up the feeling the
If the feels rough, it has mid to high porosity
It has low porosity, the will feel smooth
Hair Structure
The hair strands of type 2A have a loosely defined "S-Shaped" wavy pattern. Compared to the other two categories, hair type 2A has a more delicate look and is finer, making it easier to style. However, its refined nature also means using more styling product weighs it down more than they do the other two subcategories.  
Hair Density
2A hair type has limited volume and body, but it is also easy to plop up for more volume definition. The three different ways to determine your hair density are:
Counting the number of hair strands per square inch. The average number of strands should be approximately 2200. However, this is a very tedious exercise.

Look at the hair in the mirror in its natural state without parting it. If you can see the scalp, the hair density is low. If you can see the scalp with some bit of effort, you have medium hair density. If you cannot see the scalp at all, you have high density.

The third method is tying your hair into a ponytail, i.e., assuming you have long hair and measuring the ponytail circumference. If the density is low, the circumference will be less than two inches.

If you have medium density, it will measure between two and three inches. If it is high, the circumference will be four inches and above.
How to Determine Your Type 2A Hair – Men
Men, too, can determine their hair type by its thickness or density, and texture.
Thickness, Density
Hair density for men can be thin, medium, or thick. Having thin hair means that the scalp is easily visible without parting it. Other characteristics of thin hair include frail, limp, and lifeless strands and sparsely grown hair. Medium or normal hair density you can see the scalp after drawing the hair back with your hand.
Some of the characteristics of normal hair with medium density include healthy strands. Having medium density type 2A hair does not mean that it is easily manageable. If, for example, you use volume-adding products on normal density hair, the results will not be so good. It is best to do what you think is natural for medium density normal hair.
When you have high density, the hair is also very thick, and you can barely see the scalp through your thick tresses. Such hair is the most difficult to manage because of its vibrancy and untamed nature. Use conditioners and leave-in treatments that will make the hair more manageable.
Texture
The texture of a man's hair can be fine or straight, wavy, or curly. Straight fine hair rarely curls. Wavy hair has loosely defined "S" shapes, while coily hair is just that, coiled with corkscrew shapes. Men with type 2A hair have loosely defined "S"-pattern waves that are slightly difficult to style. The hair tends to get frizzy and dry too.
Best Product for 2A Hair Type
One of the misconceptions people with type 2A hair get to hear most is how lucky they are to have natural waves. Some people even assume that the only things people with this type of hair need are a rinse, a few touch-ups, and they are good to show off their beautiful waves. On the contrary, maintaining type 2A hair is just as challenging as maintaining curly hair.
The hair type sticks too close to the head, does not become too bouncy even after layering, and is prone to frizz. Using the following products helps define the waves, give the hair a vibrant look, and minimize frizz.
Wavy hair tends to tangle, dry, and knot, often leading to hair that looks partly curly and partly dreadlocked. Shea Moisture Coconut & Hibiscus Curl & Style Milk is a cream-based non-greasy hair care product that detangles the knots, removes frizz, and leaves hair bouncy, soft, and loose.
It spreads and absorbs into the hair and scalp easily to give your waves the definition they deserve.
Furthermore, the style milk consists of a blend of nourishing ingredients that include shea butter, coconut, and hibiscus that contain potent properties to repair damaged and unruly hair.
Moreover, it is lightweight, has an amazing smell, and does not weigh the hair down. Lastly, the product comes in an easy-to-use bottle with a nozzle dispenser, and it is affordable.
Pros
Detangles knots leaving hair loose and bouncy

Nourishes, moisturizes, and hydrates

Prevents frizz and repairs damage

Leaves hair with a soft silky texture

It is lightweight, spreads well, and absorbs easily

Affordable

Easy to use

It comes with an amazing mild scent
Cons
It has a thick consistency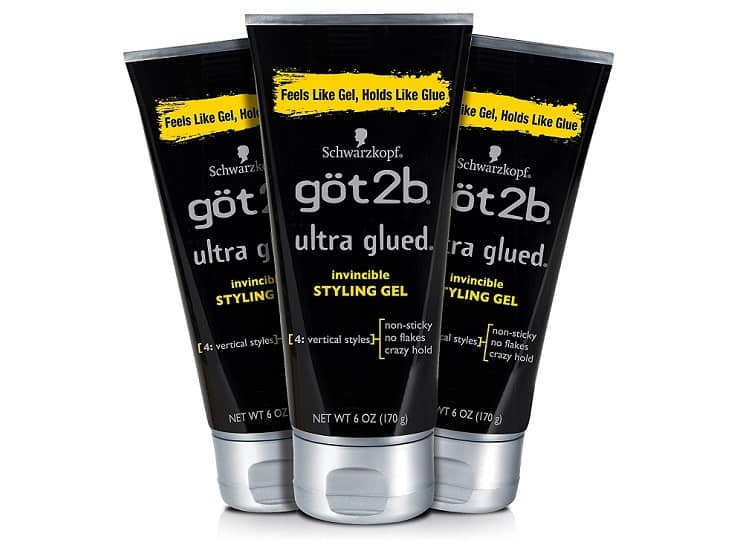 If you are looking for the perfect product to take your waves to an entirely new level, you should use the Got2b Ultra Glued Invincible Styling Hair Gel. The product holds the waves like a gel, but it feels like a cream. It is non-sticky and washes off easily with the right shampoo and conditioner.
Moreover, it has a potent formula powered by Alpha XTR, a high-tech styling agent specially made for wavy and curly hair. The no-flake formula product comes in a set of three value-pack tubes that are easy to use.
It is lightweight and does not weigh the hair down or leave any residues. Moreover, t is suitable for both men and women with long or short wavy hair. Lastly, it comes at an affordable price and a fantastic scent.
Pros
Provides waves with a great hold

Leaves no flakes or residue

Washes off easily with shampoo and conditioner

Suitable for both men and women

Formulated with a high-tech styling agent
Cons
Not suitable for everyday use

It takes time to dry

Hair might feel slightly sticky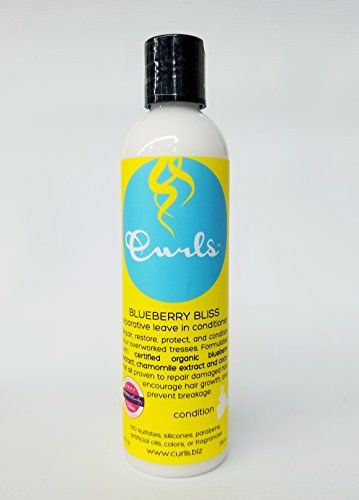 Maintaining wavy hair can sometimes feel challenging, especially if you have to deal with tangles and frizz. One of the best products to use if you want to get rid of frizz is a leave-in conditioner such as the Curls Blueberry Bliss Reparative Leave-In-Conditioner.
The reparative leave-in conditioner absorbs easily and quickly to improve your hair's texture and help define the waves.
Furthermore, the leave-in-conditioner contains a blend of highly nourishing and moisturizing ingredients that include blueberry extracts, coconut oil, grapeseed oil, and mango butter.
The ingredients have potent properties that rejuvenate the hair, repair damages, condition, hydrate the natural waves, detangle the knots, and impart volume. If you love the smell of fruits, the unique blueberry scent of the product will leave you smelling fresh and sweet at all times.
Pros
Repairs damage and prevents frizz

Detangles knots

Includes a blend of organic ingredients

Absorbs easily

It comes with a sweet blueberry scent
Cons
If you do not wash off the product for long, your hair might tangle

The Cantu shea butter line of products is best for people with wavy and curly hair. The award-winning Cantu Comeback Curl Next Day Curl Revitalizer contains a formula that makes it easy to manage frizzy and unruly wavy hair. It defines, conditions, moisturizes, and hydrates the hair and scalp, leaving elongated and softer waves.
Furthermore, the product also creates more volume with a touchable hold that makes it easier to give your hair any style you deem suitable. It is the perfect choice if you plan to keep the same hairstyle for more than a day because it will hold for that long.
Lastly, the revitalizing formula made with pure shea butter and coconut does not contain any silicones, parabens, mineral oil, gluten, or sulfates.
Pros
Revitalizes dull hair

Defines waves and curls

Moisturizes, nourishes, hydrates, and strengthens hair

Detangles 

and reduces frizz

Light scent

Softens and defines the waves
Cons
The consistency is not too thick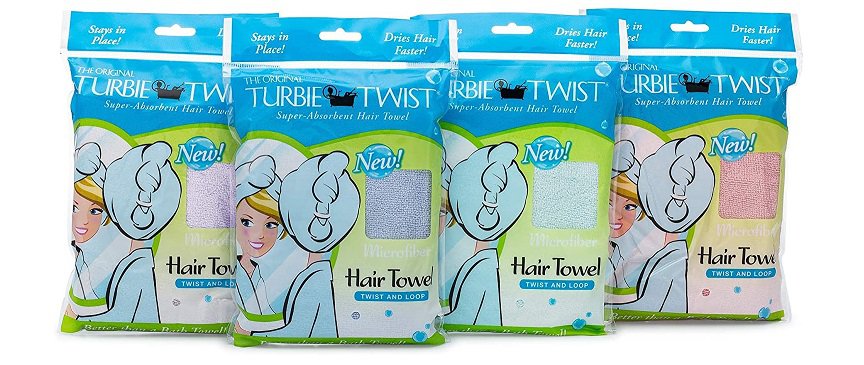 Besides products that you apply to your hair that help defines the waves, add volume, soften the hair, and get rid of frizz and tangles, many people ignore another essential product, a microfiber towel.
After giving your wavy hair a good rinse with the appropriate shampoo and conditioner, wrapping it with a microfiber towel absorbs all the water without leaving your waves frizzy or dull.
Furthermore, the towel prevents moisture from weighing down the hair roots during the drying process, preventing hair flatness. One of the best microfiber towels on the market is the Turbie Twist Microfiber, which comes in three beautiful blue, aqua, and purple colors. The towel helps with the hair clumping process and provides your waves with a better definition.
Pros
Absorbs moisture

Large surface area

Fast drying time without leaving hair dull

Less hair breakage

Reduces frizz

Long-lasting

It gives value for money
Cons
Maintenance of the towels is a bit challenging
Best Hairstyles for 2A Hair Type – Women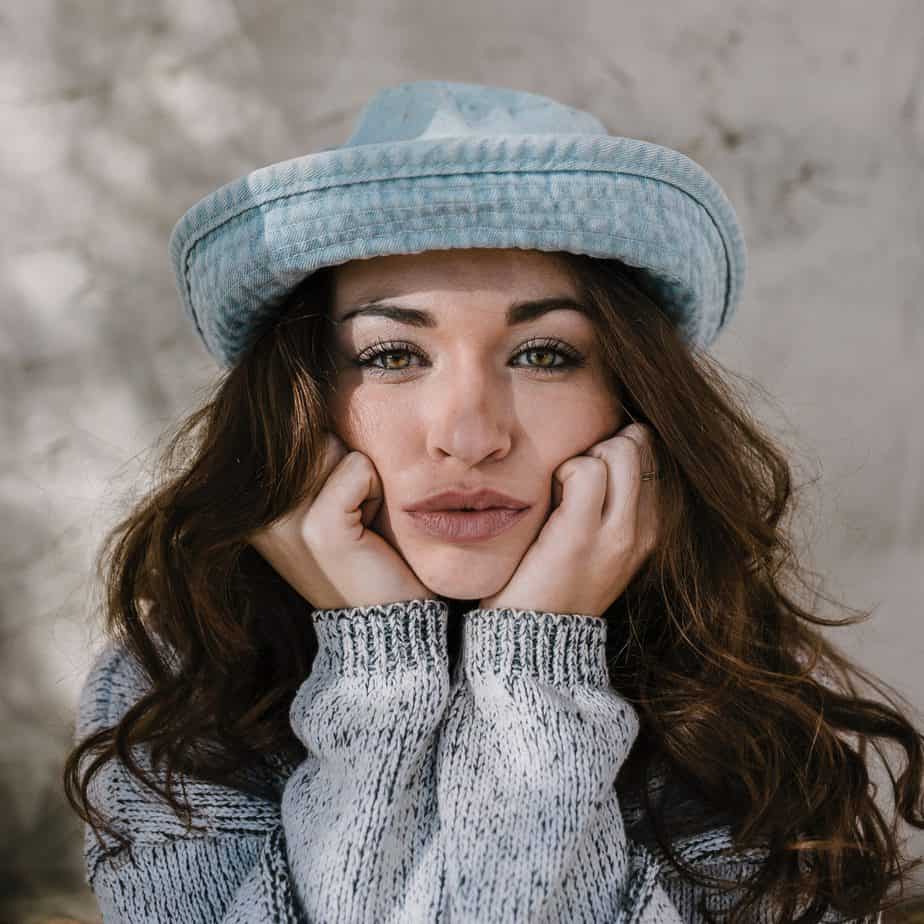 Waves are stunning and versatile. However, the hair wave structure and texture change depending on weather, seasons, and hair care products. The changes in texture can make styling waves a daunting task. The following hairstyle ideas for your type 2A hair will give more wave definition and bounce.
Twists and braids
One of the best ways of punching up your waves is by strategically adding braids and twists and pulling them back to add volume and extra texture to the hair and frame the face. 
Hair partings
Parting your hair gives you different flattering looks. The various ways you can part your hair are deep side part and center part. If you are looking for a carefree style, do away with the hair partings.
Layered hairstyles
Layered hairstyles give your waves more body and movement. Layered hairstyles are suitable for all hair sizes, but the best size to layer is medium-sized wavy hair.
Highlights
Adding bold highlights to your hair provides the waves with more versatility and depth. This can actually make your fine hair look like it has more volume.
From waves to curls
Surprisingly, you can turn your wavy hair type 2A into beautiful curls if you want to change your hairstyle, especially during special occasions such as formal dances and weddings. However, you have to use the right products and maybe the help of a stylist to achieve this hairstyle.
Best Hairstyles for  2A Hair Type – Men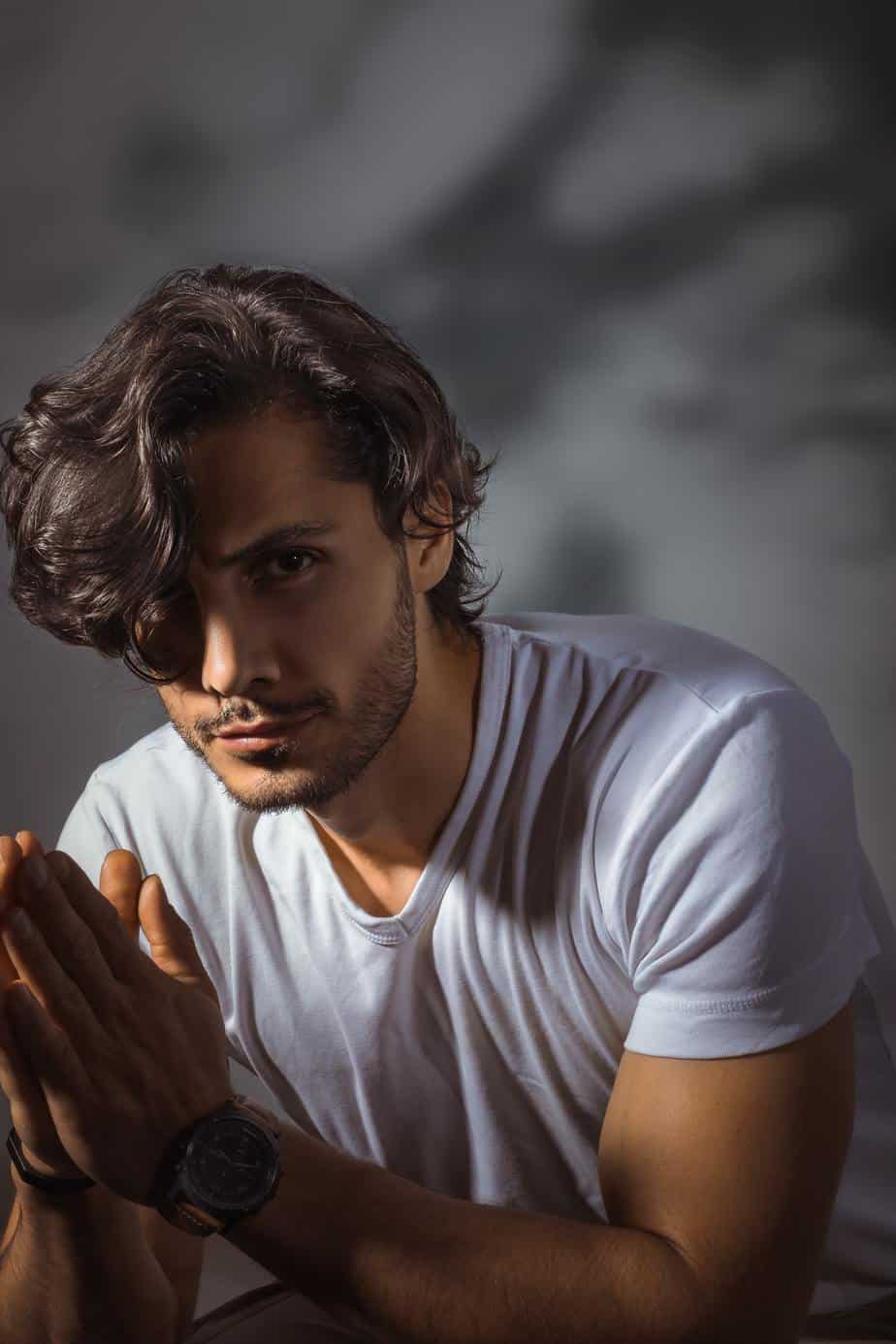 Wavy hair for men can be challenging to trim or style. However, you can still achieve the perfect looks with incredibly easy-to-style hairstyles. The following are the best hairstyles that men with type 2A can pull off to change their hair, facial frames, and overall looks.
Fringe

Mid-length waves

Military Regulation cut

Mohawk

Push back

Quiff with tapered sides

Side parting

Side pushed quiff

Side-swept quiff

Tapered sides with loose strands
How to Care for 2A Hair Type
The most challenging concern for people with type 2A hair is taming frizz and maintaining the waves, especially during bad weather days. Using a proper hair care routine helps to keep your beautiful natural waves defined and prevents the hair from looking dull and crunchy.
You also need to learn about the best products that will add body, soften, moisturizes, and hydrate your hair without weighing it down.
The following hair care routine type 2A hair for both men and women will maintain healthy, silky, smooth, and wavy tresses.
Caring for your wavy hair starts with a good wash and rinse using the right products. Use a sulfate-free shampoo that will not cause frizziness and dullness, and follow this up by rinsing the hair with a moisturizing and hydrating conditioner.
A leave-in conditioner treatment should be the next step to help with detangling and softening the hair in preparation for the styling process. Avoid using heat on your wavy hair, and instead, use a microfiber towel that will dry the hair without causing any breakage or heat damage after conditioning.
Moisturize your wavy hair effectively by using a hydrating hair mask at least once a week. Moisturizing the hair and keeping it hydrated removes frizz, softens the hair, gets rid of the dryness, and helps to keep tangles and knots away.
You can also use a leave-in treatment conditioner that does much more than moisturize the hair. It softens, nourishes, prevents frizz, and turns dull hair into bouncy waves that you can style easily.
When you get to the styling stage, ensure that you use products that lock in moisture to control frizz and keep the waves as natural as they can be. When you apply hair oil or cream, always start from the middle of the hair shafts, and slowly work your way to the ends. Try to avoid the scalp so that you do not end up with over greased hair and stay off heavy gels and creams.  
Dos and Don'ts of Caring for Your 2A Hair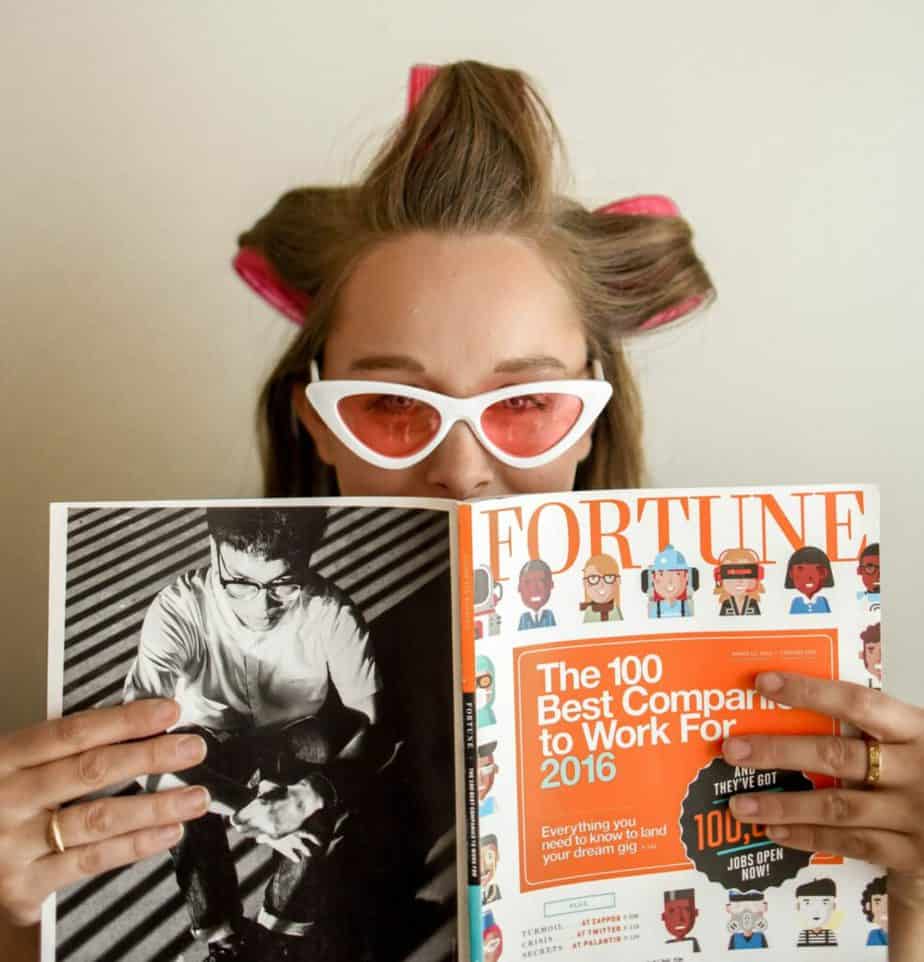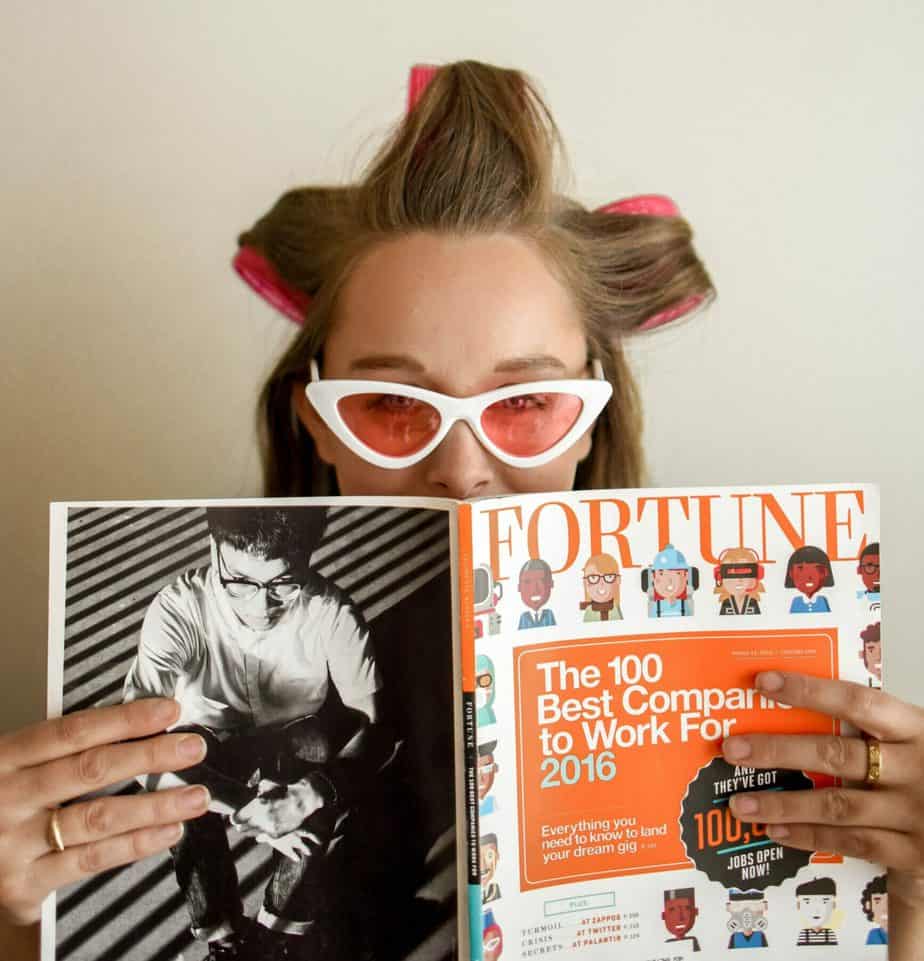 Dos
Moisturize and hydrate because they are critical to great frizz-free waves

Define the waves by using a texturizer on damp hair

Use a diffuser for more hair volume

Use grease-free lightweight products

Rinse hair with cold water to enhance shine

Use a microfiber towel to dry your hair

Clip the hair before you go to sleep, and if possible, use a silk pillowcase.
Don'ts
Do not sleep on cotton pillowcases unless you cannot help it

Do not rinse hair with hot water because it depletes the natural oils

Do not lather your wavy hair into a ball when washing. If you do, you might be creating tangles and knots.

Do not use heavy conditioners and masks
Frequently Asked Questions About Wavy Hair
Question: What should I do if I want to change my curly hair to wavy hair without having to blow-dry it straight?
Answer: You will need to loosen the curls first, and you can do this by using a wide clipless iron or a large barrel curling iron. This will help to create waves without turning the hair straight first.
Question: Why are silk pillowcases better than cotton ones for wavy hair?
Answer: Wavy hair is prone to frizz and dullness and one of the factors that lead to these issues is lack of moisture. Cotton pillowcases tend to absorb more moisture from both the hair and scalp than silk or satin pillowcases do. If you want your hair shiny, smooth, and without any breakage, use satin or silk pillowcases. 
Question: My wavy hair has no volume at the ends, and the roots are too oily. What should I do?
Answer: If you shampoo your hair too often, that could strip off the natural oils. The scalp then compensates for the lost oils by overproducing sebum, leaving your scalp greasy. Use dry shampoo and conditioner and wash your hair about twice a week. If it is too oily, you can wash it every other day to avoid build-up.
Follow up the shampoo and conditioner with a light leave-in conditioner and apply moisturizing and nourishing hair cream or oil for the dry ends.
Question: How can I get loose waves?
Answer: Start by using a lightweight anti-frizz serum on damp hair. Add a volumizing mousse if you have fine to normal hair starting from the roots towards the ends. Use a spray volumizer if you have super thick hair.
Blow out your hair using a round brush and after it is completely dry, spray it with a holding spray, wrap around a curling iron, hold it vertically, and stop just above the roots. Run a finishing cream and twist the hair away from the face. Your hair will feel and look loose.
Conclusion
Having wavy hair is bliss, and many people are envious of those with this kind of hair. Moreover, the hair looks strong to the eyes and whatever style you decide to put up comes out great. However, type 2A hair also comes with issues that can make it hard to manage. The worst of them all is frizziness, especially with weather changes.
Frizz leads to hair dullness, dryness, and problems with styling. Fortunately for you, using the above best products and hair care routine to eliminate frizz and keep your hair nourished and moisturized turns your natural waves into fabulous bouncy tresses with significant volume.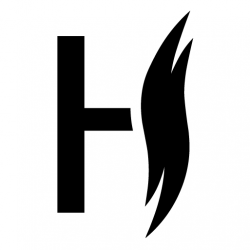 Latest posts by Hair Kempt Team
(see all)