It's no secret that the whole industry catering to hair care and styling products is saturated with nothing but chemicals that'll fry your hair, if they even do anything good for it in the first place. And we've all had that moment while shopping for a shampoo or hair dye where we give up and wonder, "Ugh, isn't there anything natural in here?"
Well, it might come to you as a surprise, but there's actually a wonderful hair product out there that's all-natural and absolutely wonderful for your hair. It gives your hair a bright and bold red tint and makes it softer, shinier and healthier, among other things.
Yup, you guessed it right. We're talking about henna.
At a Glance: Best Henna Shampoo Products

What Are Henna Shampoos?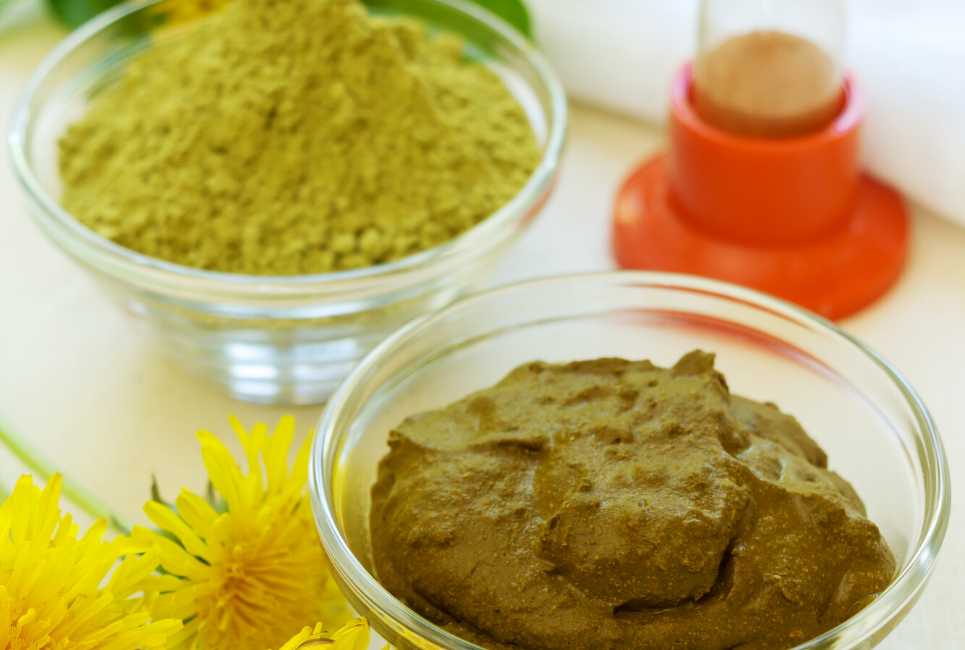 Henna has been taking over the hair care industry lately, so there's no wonder why you'd be able to find it in tons of dyes and serums lately. But henna shampoos have been trending more often lately, and that's what we're talking about today.
A typical henna shampoo uses henna as a base ingredient, which means that it does give your hair that reddish tint, but the color it produces is going to differ depending on the henna concentration.
But what's consistent with all high-quality henna shampoos that contain natural ingredients is that they give you healthy, shiny, thick, and voluminous hair.
But that's not all that there is to henna shampoos.
For those peeps out there who don't want to walk around with flaming red hair, but still want a solution for covering their grays, these shampoos are perfect.
The henna will leave a reddish-dark tint on your grays that'll add natural-looking highlights, and it's also going to help darken your existing shade. With regular usage, you can forget about your gray worries and enjoy your radiant and luscious hair that's got a special shine to it.
To get that bright red shade you've been craving without having to literally sell your soul, you need to get yourself the best henna shampoo. And in this article, we are compiling a list of the best henna shampoos to make it easier for you when choosing one.
A Brief History of Henna
Henna's one of the few naturally available hair dyes out there that actually delivers amazing results and gives you a shade like no other. It has its fans in every crowd, whether young or old. However, the product's especially popular among those trying to cover their grays, thanks to its lack of chemicals and effectiveness.
So, when did people seriously start using henna as a hair dye? The answer's actually prehistoric!
Henna's first usage dates back to almost 9 millenniums ago in Ancient Egypt. Besides dyeing their hair, Egyptians also used henna for dyeing parts of their body, and even painting their nails.
At present, henna's extremely popular in South Asia, as well as in the Middle East. Western countries — including the USA and Australia — have also popularized the usage of the dye. It's primarily used for creating temporary henna tattoos, besides being used as a hair dye.
Factors To Consider When Buying A Shampoo
Before springing for a henna shampoo, there are a few things you need to consider first. For instance, your budget, hair type, and even the health of your hair should be carefully weighed. Major considerations include:
The cost of the shampoo
Your overall scalp acidity
The ingredients used
How much henna is in it
Your type of scalp
How healthy your hair is
Your wash schedule
Let's go ahead and dive in, shall we?
Expensive Or Cheap Brands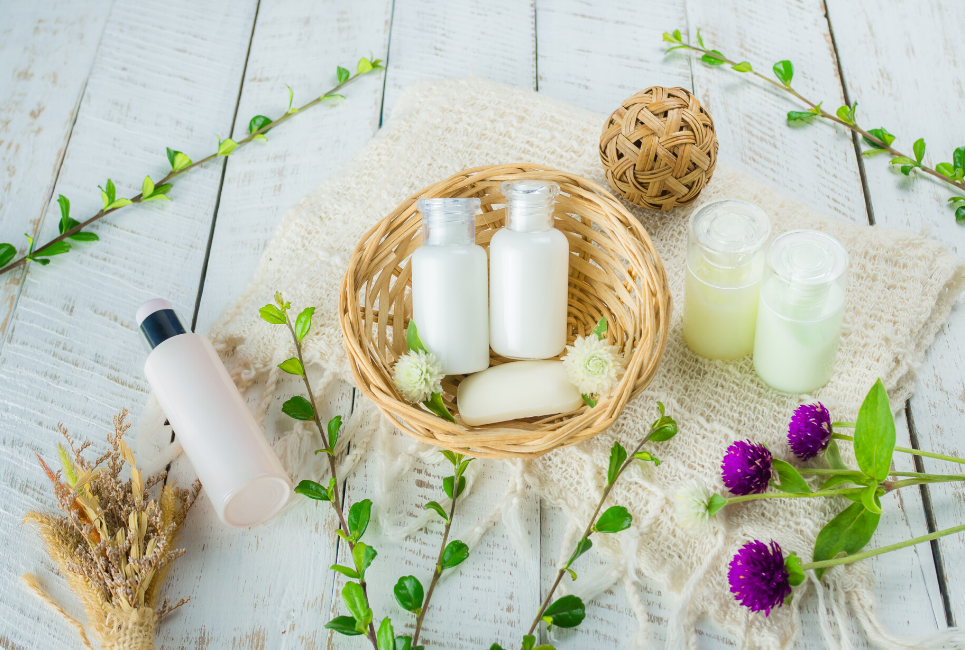 The pocket comes first when you're considering any purchase, and you'd be glad to know that there are fairly affordable henna shampoos available if you're on a budget.
Regular drugstore shampoos aren't the best for your hair, since they mostly use harsh chemicals, but as long as you don't use them too frequently. They also lather up really fast, so if your hair is on the oily side, you could get that benefit from drugstore shampoos besides the guaranteed henna goodness.
But if you've got a little bit extra to spend, there's nothing better than a salon-grade shampoo. These shampoos are not only nourishing for your hair, but they're also gentle enough for regular use, and their dyeing effects will last longer and look more natural.
Interestingly though, some of the more cheaper shampoos are said to perform way better than expensive ones, and so they are worth a trial to see how your hair responds to them. If you realize that your hair curls after using a cheap shampoo, that's a great indicator for you to try the extensive ones.
Scalp Acidity
Ideally, the pH level of the scalp should be slightly higher than the pH level of your hair. (Just FYI, since we're sure you wanted to know, but the ideal numbers are 5.5 pH for your scalp, and 3.6 pH for your hair.)
This means that the shampoo you opt for should not have significantly different pH levels, as this can cause hair follicles to be brittle and snap and finally make your hair look thin and dull.
Instead, consider shampoos that mention their pH level so that you try out some of them and ultimately come up with one with the correct pH for adding a healthy shine to your hair.
Ingredients Used (And the Henna Concentration)
Your shampoo's ingredient list is your best friend, and the most important factor to consider while you're picking out your shampoo. For starters, your major concern should be checking whether the ingredient list is heavy on natural oils and free of:
Parabens
Artificial dyes
Other unnatural ingredients
This is because they're harsh on your hair — and could even turn out to be allergens, to boot. As a rule of thumb, the more ingredients the list contains and the harder they are to read, the more chemicals the shampoo contains.
You should also keep an eye out for the henna concentration, as well. If the shampoo has a low concentration (8% or lower), make sure that this is balanced out by other natural ingredients. The lower the concentration, the lighter the resulting color.
Type Of Scalp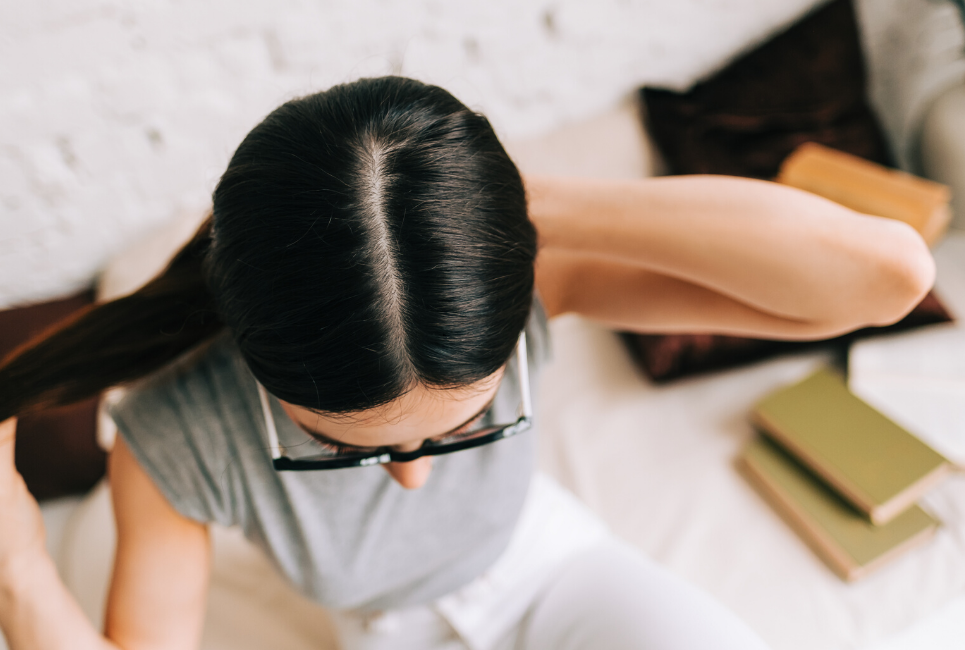 While choosing a shampoo, it's also important to consider your scalp, and not just your hair alone. Remember, the condition of your scalp reflects on your hair, so taking care of your scalp alone can solve some major hair problems.
For instance, if you've got an oily scalp and dry hair, consider using an oily scalp shampoo accompanied by a conditioner to smooth your hair. If you have a dry scalp and oily hair, opt for nourishing shampoo and use a moisturizing conditioner.
Do keep in mind that a conditioner's primary action is nourishing the tips and length of your hair, rather than your scalp. So, the type of shampoo you choose will actually have the greatest impact on your scalp's condition.
The Condition Of Your Hair
If your hair's already dried and damaged, an ordinary shampoo's only going to make things worse for you. And that's the reason why we have different shampoos for different hair types — they all have different ingredients better suited to healing your type of hair and making it look gorgeous.
Henna as an ingredient is simply a plus, so you shouldn't forget that. So while looking for a henna shampoo, don't forget to consider the shampoo's other ingredients and effects, too!
Likewise, there's also a good chance that you'd like your hair to look and feel some type of way. So once you've healed the damage that's been done to your hair, don't hesitate to switch to a shampoo that's more in line with your hair goals.
How Often You Use The Shampoo
The number of times you wash your hair with the shampoo in a week or a month should also play a role in choosing the right bottle. If you tend to wash your hair regularly, you can go for an everyday shampoo.
Keep in mind that irregular shampoos tend to be mild when compared to other shampoos so that they don't damage your hair or dry it down completely. So, they need to be used at least 2-3 times a week.
Our Favorite Henna Shampoos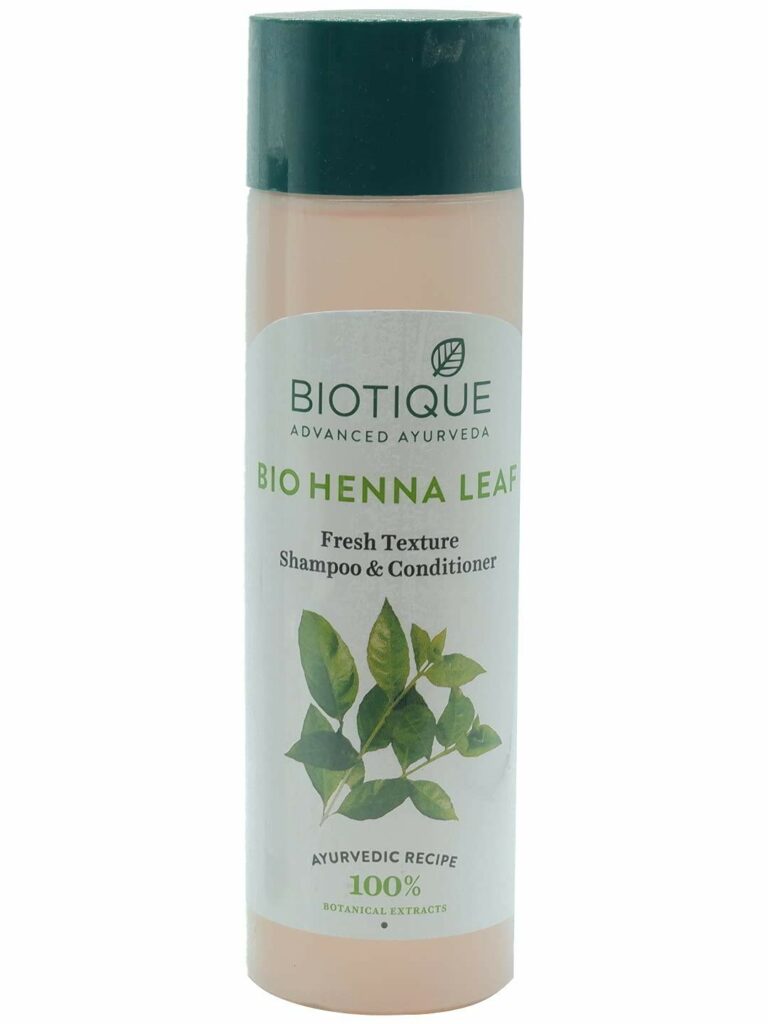 If you want your shampoo's ingredient list to be overpowered with the goodness of natural ingredients, you're in for a treat with the Biotique Henna Leaf Fresh Texture Shampoo and Conditioner.
Biotique Botanicals blend henna leaves, berry, and soap nuts as some of their base ingredients. These vital ingredients not only help with cleaning your scalp, but it also offers complete nourishment to your hair.
We can't forget the intense conditioning formula that adds volume to your hair and makes it considerably soft. If all you have been longing for is the rich dark tones and those luscious locks that always stay in place, this shampoo is made for you.
Biotique herbal products, including this shampoo, are made from organic herbs, making them biodegradable and environment-friendly.
This shampoo-conditioner combo itself has some impressive names on the ingredient list, including mehndi, brahmi, mulethi, aam beej, and tons of other fantastic ingredients to cleanse and condition your hair. With regular usage, you also be able to ward off prematurely gray hair, too.
You're recommended to apply this shampoo on wet hair, lather through the strands, and then rinse thoroughly and allow it to stay on your hair for a few minutes before rinsing it off. You could repeat this if you'd like to for a bolder color, but don't forget to use your conditioner right after!
Biotique's products are made of pure herbal extras, assuring you that they're safe and super healthy. The product is also free of preservatives and synthetic fragrances and is worth every penny you pay.
Features and Specifications:
Leaves hair looking voluminous and shiny
Can be used daily to avoid those pesky premature grays
Offers deep nourishment to your hair
Includes a long list of natural ingredients
Perfect for all types of hair
Unisex
Includes one shampoo and one conditioner
Made in India
Pros:
Less time consuming compared to actually dyeing your hair with henna, but still gives impressive dyeing results
Cheap and affordable
Covers grays like a charm
Readily available in local stores and outlets
Wholly natural and contains no added colors or fragrances
 Cons:
May not lather well with the first application
Some people don't particularly like its smell, but that's what you get for a 100% natural shampoo
Washing it off can be a struggle

Rainbow Research Henna & Biotin Herbal Shampoo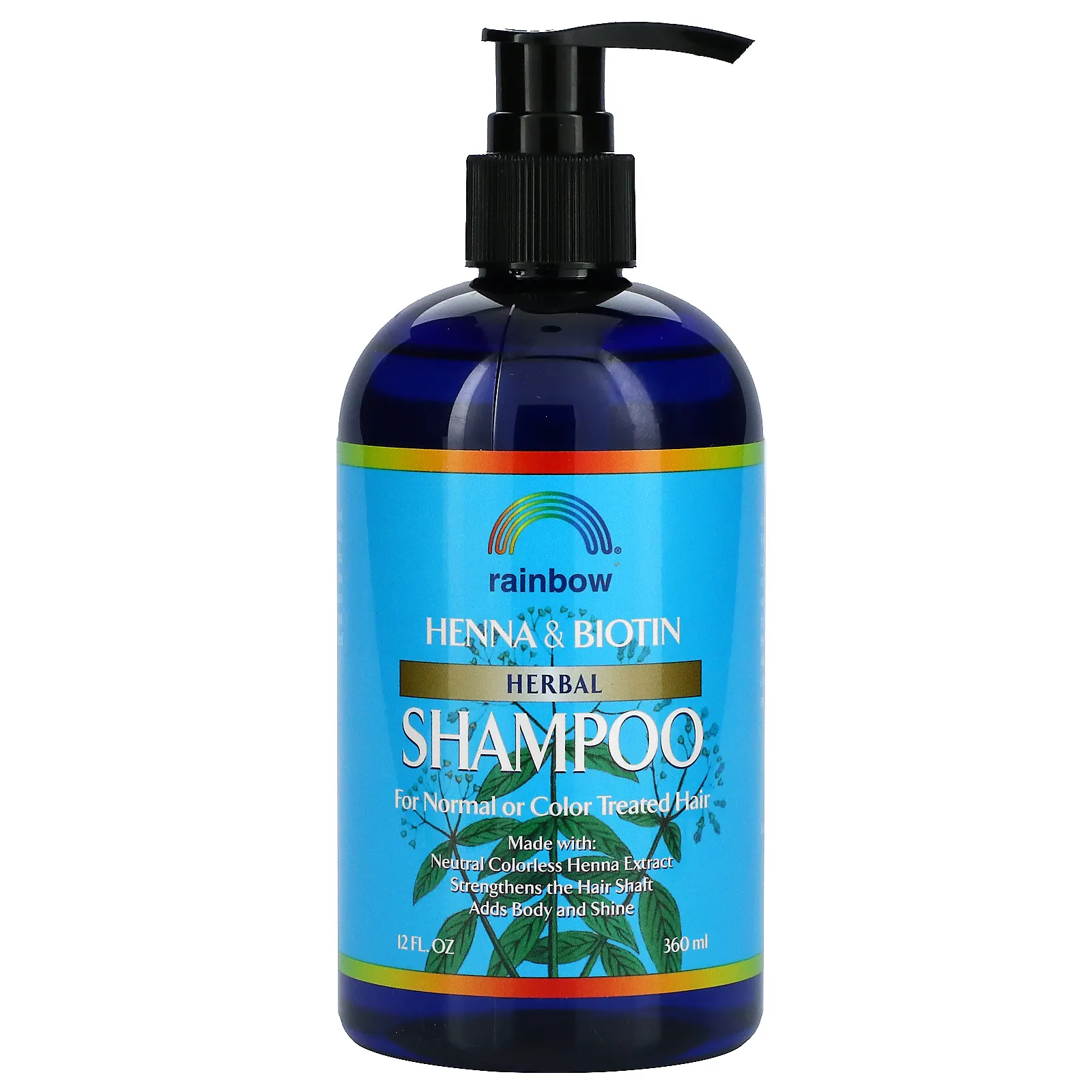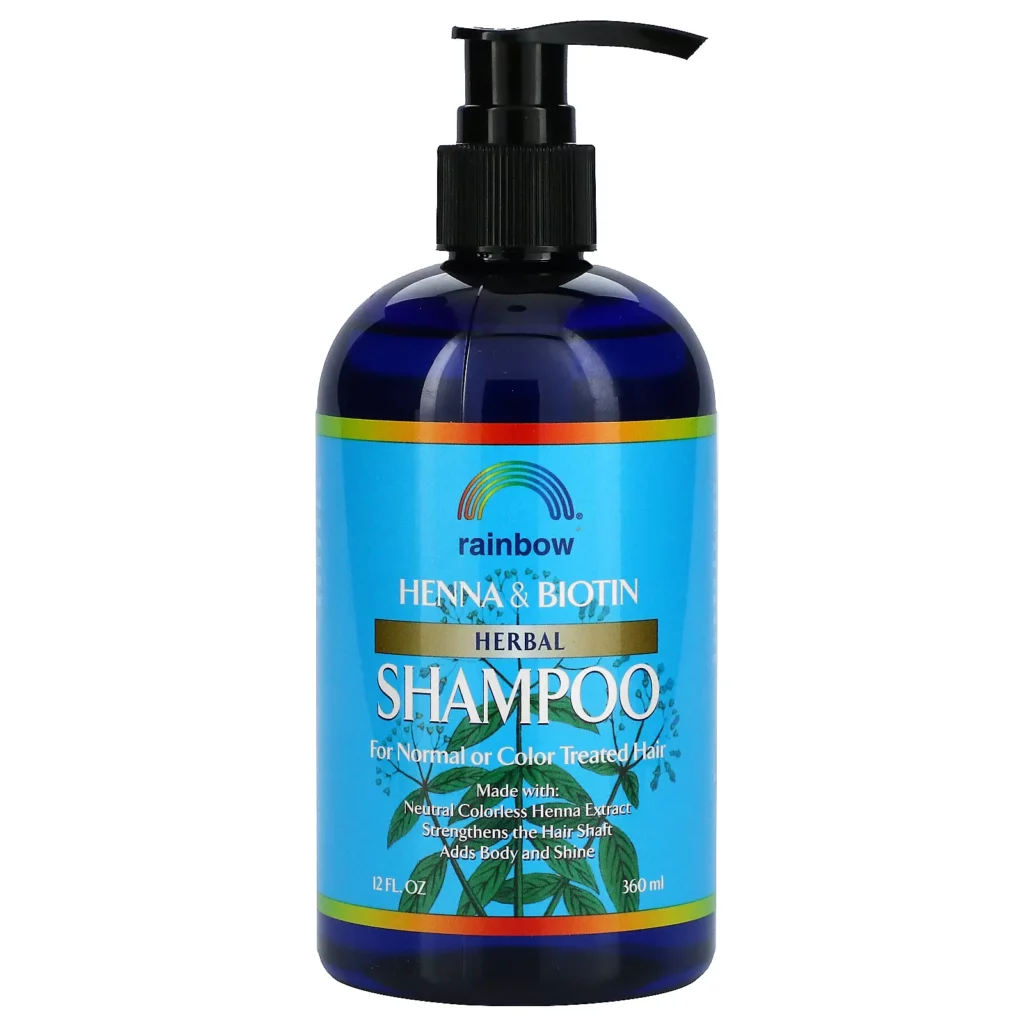 Up next, I've got the Rainbow Research Henna & Biotin Herbal Shampoo. I love this shampoo because it's been formulated for both color-treated and natural hair. And with how often I'm changing my hair color, I feel like having this shampoo for both options is great. Not only does my hair get access to all of the benefits of Henna, but it also gets the added strengthening (and shine) benefits of biotin!
Not to mention, I love how Rainbow Research is owned and operated by a family. It's awesome to be able to support a small business, without having to pay an arm and a leg to do so. And I love how this shampoo is all-natural too!
I wouldn't say I'm completely in love with the smell of this shampoo, though. It's got a different scent that I'm not exactly sure what it is. The smell isn't very strong, but I wouldn't say it's my favorite thing. But, I still use this shampoo consistently because it does a great job of cleaning my hair. My hair is always bouncing and shiny after washing my hair with this and for that, i'm thankful!
Pros:
Made with all-natural ingredients
BPA-free
Cruelty-free
No artificial fragrance or color
Cons:
I feel like the consistency of the shampoo is a bit runny
 I did have some my hair fallout while I was using this shampoo, but just in small clumps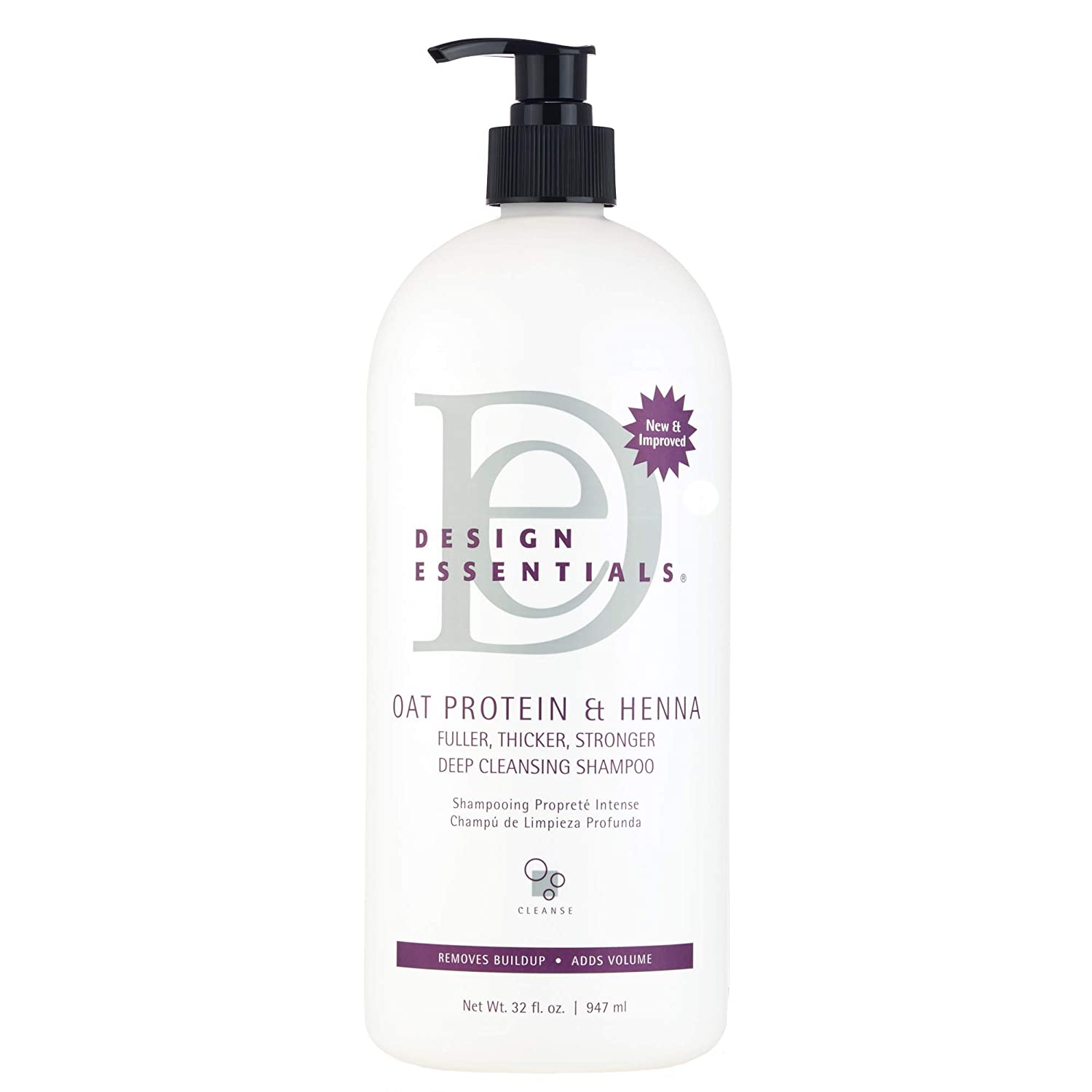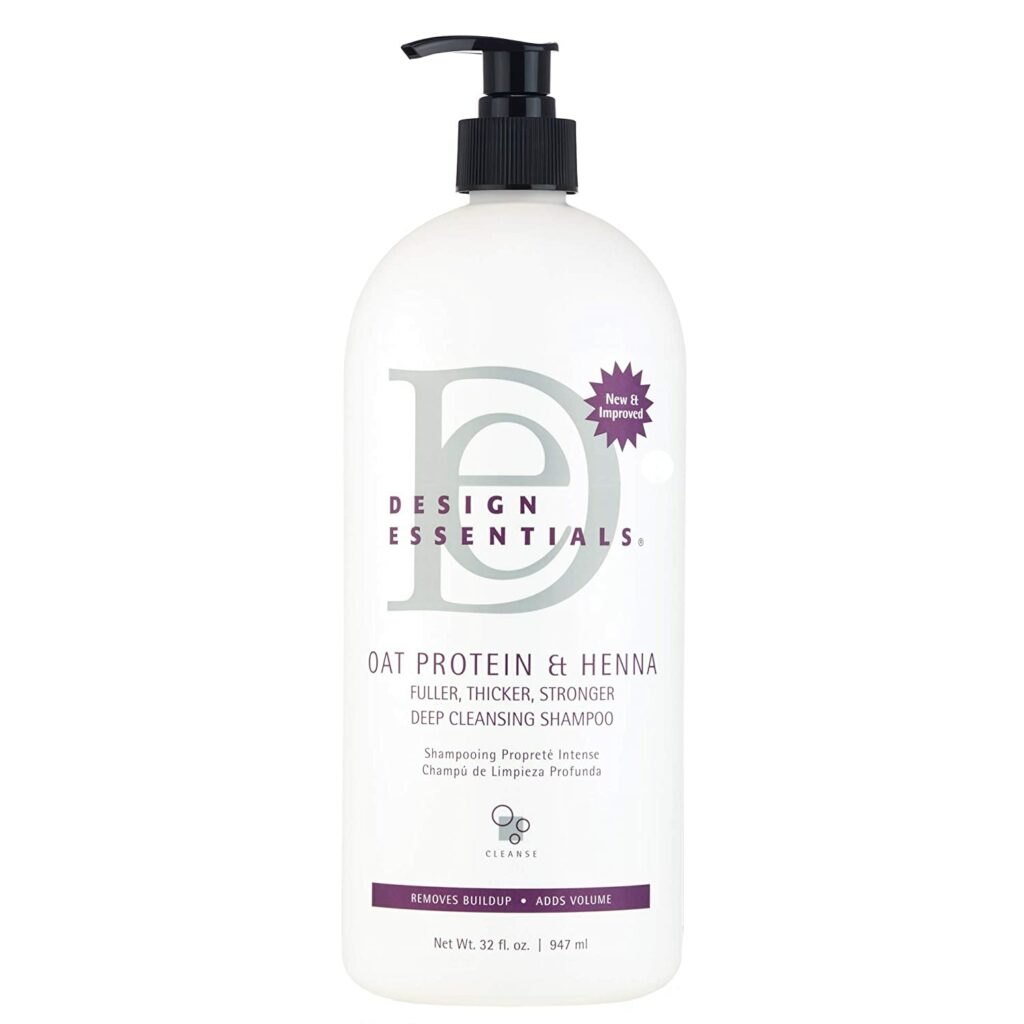 I know when I've had weeks full of product usage (including hair gel and hairspray), it can be tough removing all of the buildup in my hair. If I don't take the time to remove the buildup, I'm going to battle a buildup of dandruff for the next week. So, I turn to using a deep cleansing shampoo to make sure I'm able to clean up all of the buildup in my hair. The best part is, it doesn't touch any color I've put on my hair. So I can get a deep clean without sacrificing my color quality!
I love using this shampoo for the days where I need a deep cleanse because it doesn't leave me without volume. Plus, I always feel like my hair has so much more shine too if after I give my hair a good 'ole wash with this shampoo.
Pros:
Gentle formula; doesn't contain any silicones, sulfates, harsh chemicals, metallics, or alcohol
My hair is super shiny and voluminous after using this shampoo
Helps to keep my scalp healthy, which I've noticed a difference in since I began using this shampoo
Made in the USA
Cons:
I did feel like my hair was dryer than normal after using this shampoo
I don't feel like my hair was lightweight; I did feel like my hair lost it's overall bounce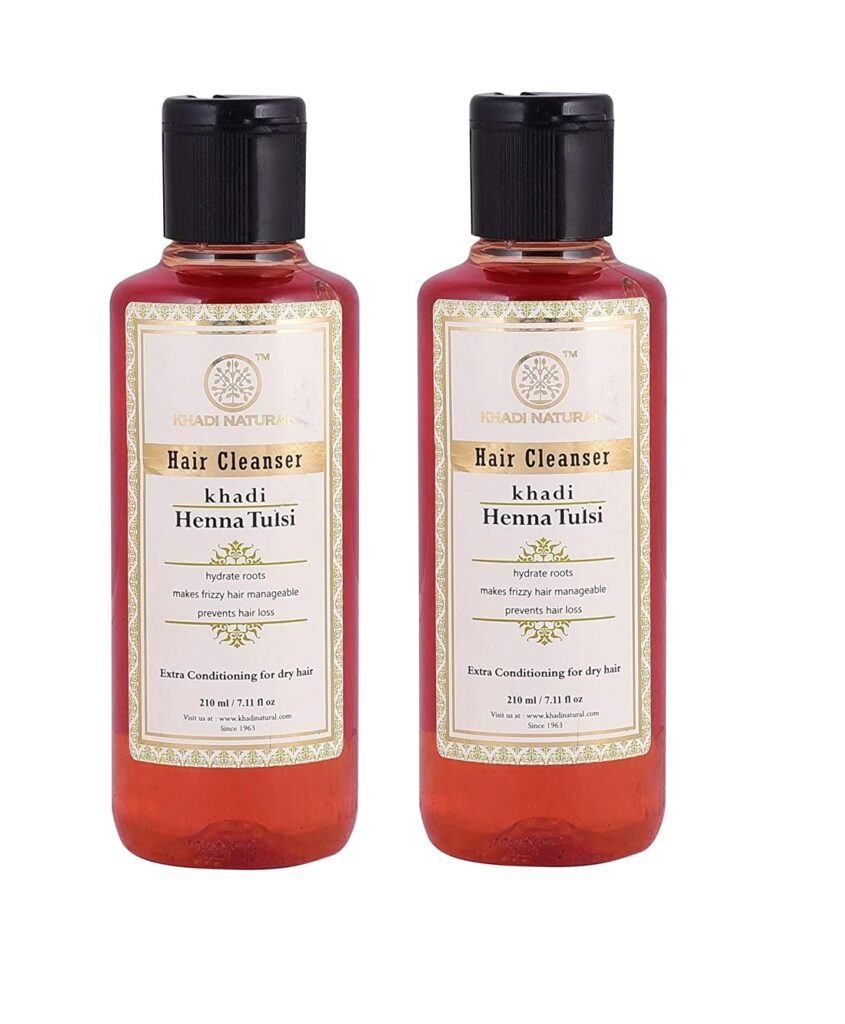 Khadi Herbal Henna Tulsi Shampoo is the shampoo for all the peeps suffering from dry hair, who also happen to be on a budget. Ideal for dry hair, this shampoo activates hair roots and hair growth.
It deeply cleanses the hair follicles and moisturizes them, and provides nourishment to the hair root. The shampoo contains henna and tulsi that remarkably cleanse the scalp from the root.
With such great ingredients, you are assured that the shampoo will re-texture and add volume to your hair. Some extra herbs found in this shampoo help your hair grow strong and healthy at the same time, too.
Features and Specifications
Ideal for dry hair
Activates hair root and hair growth
Deeply cleanses the follicles
Provides moisture and nourishment to the hair roots
It contains henna as a vital ingredient.
Pros:
It reduces frizz
Reduces hair fall, especially while washing oily hair
Relatively cheap and affordable
Facilitates hair growth
Cons:
You may need more water to clean your hands after using the shampoo
The smell may not be pleasant to some
You need to leave the shampoo on your hair for 5-10 minutes to see some actual color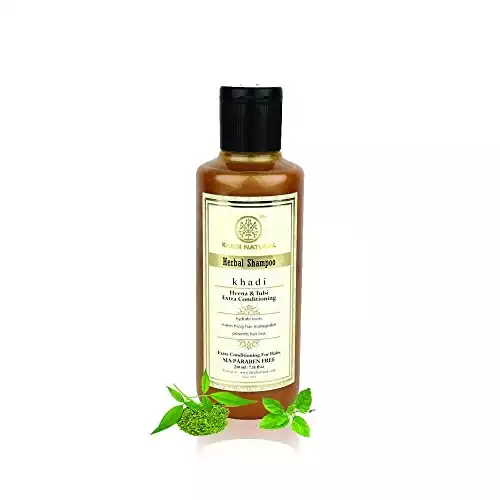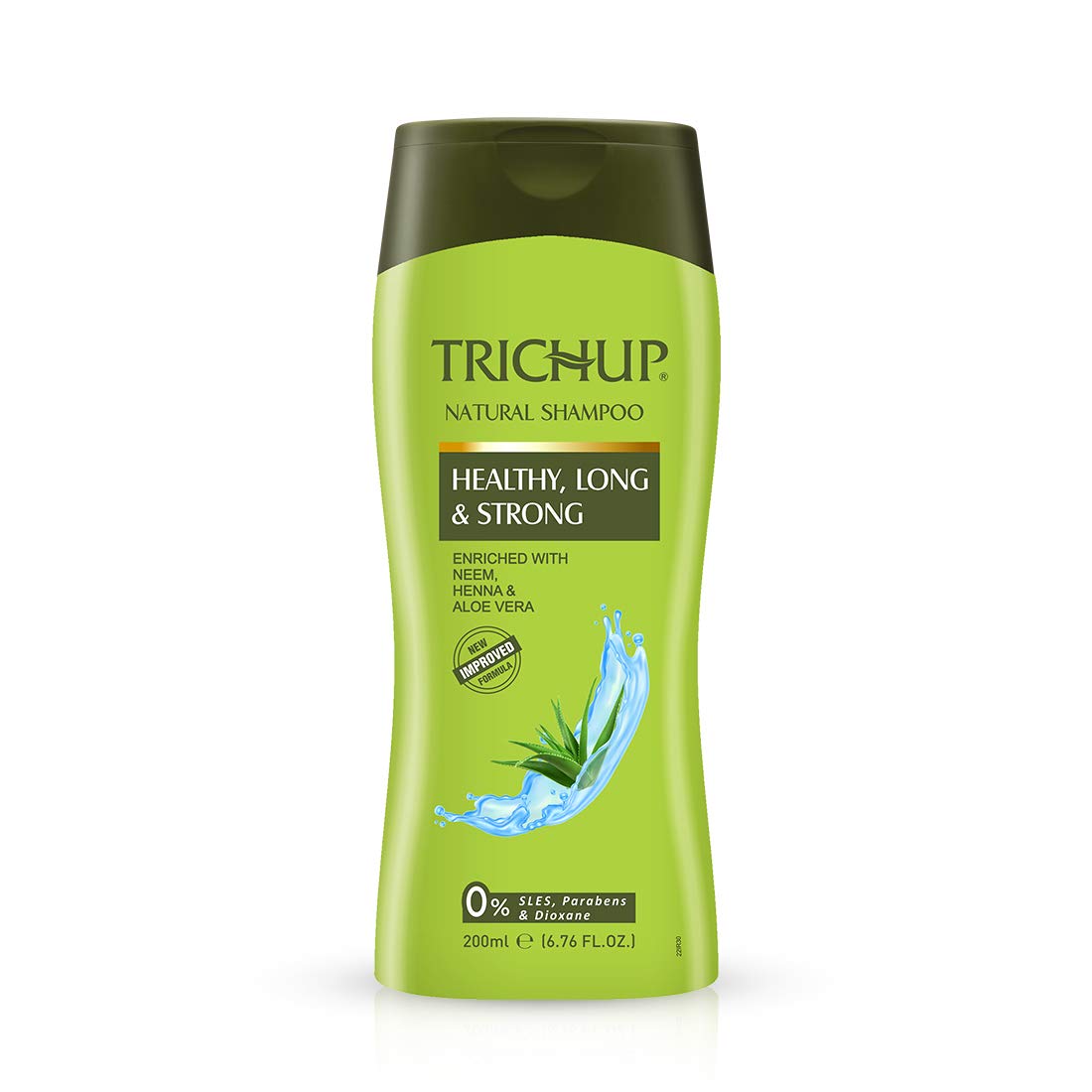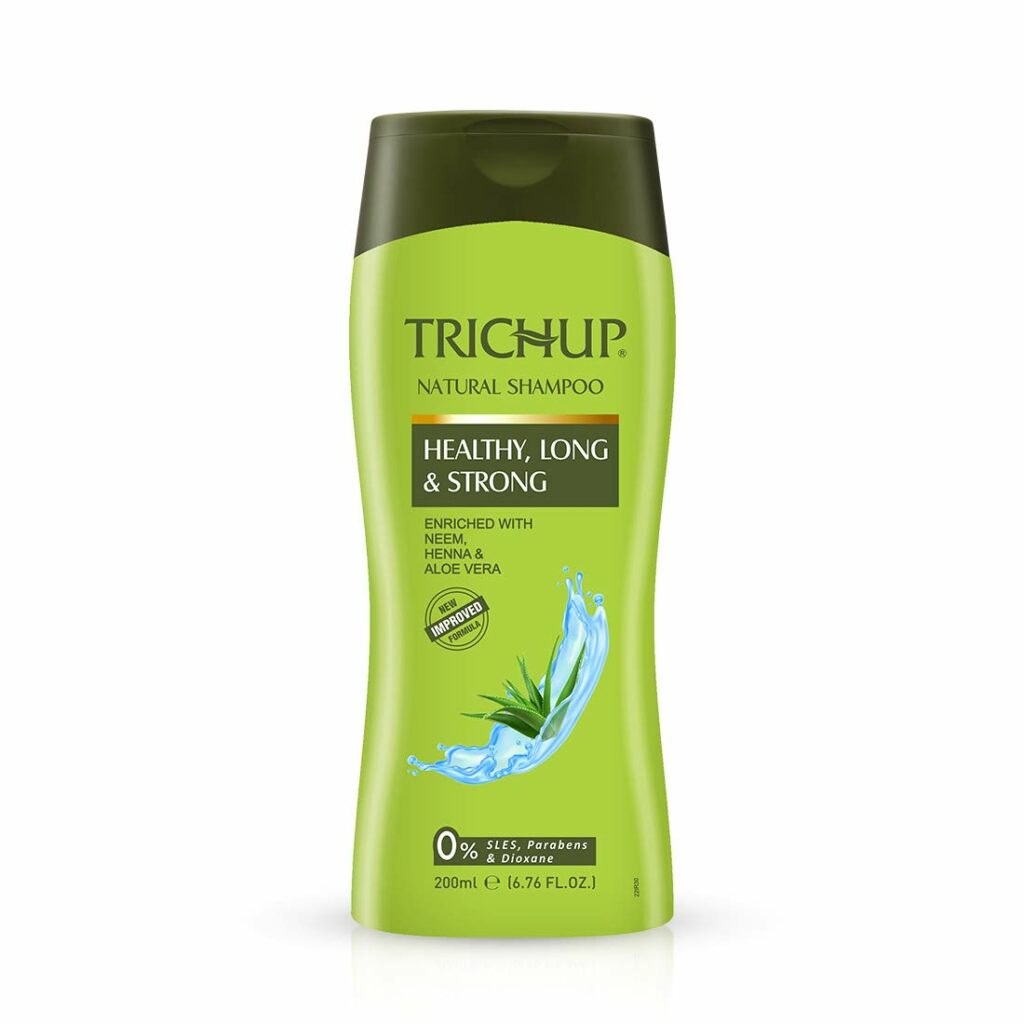 Trichup Healthy Long and Robust Hair Shampoo is enriched with two powerful natural ingredients: aloe vera and henna. It is a gentle shampoo on hair and soothes dry scalps.
Furthermore, it also nourishes your hair while restoring the natural moisture balance. Aloe vera, one of the ingredients, is rich in natural protein. Strong and luscious hair is a guarantee with this one.
Invented after several years of research, this special formula balances minerals and moisture correctly, revitalizing and nourishing hair follicles, and stimulating hair growth. The natural ingredients make your hair bouncy and lustrous and add more moisture to your hair.
Features and Specifications
Keeps hair healthy, long, and strong
Provides vital hair nourishment
Safe for kids
Suitable for all types of hair
Enriched with natural herbs
Features a sweet rosemary essence
It contains aloe vera as an active ingredient
Pros:
Fairly affordable price
Makes your hair lustrous and bouncy
Gentle and nourishing
Balances and restores moisture
Made of natural ingredients
Lathers quite well
Ideal for all types of hair
 Cons:
It may not stop hair fall completely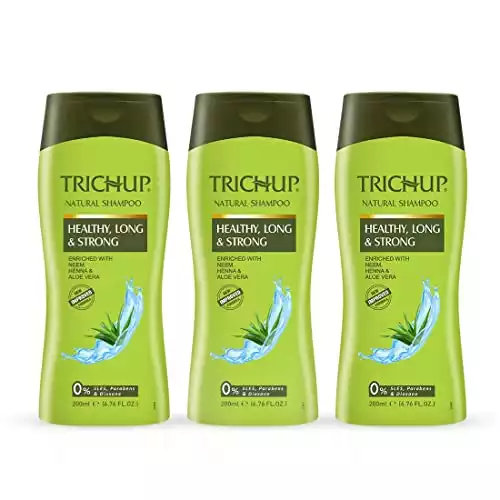 Sweet Sunnah Shampoo is a balanced mixture of black seeds, vitamins, minerals, and plant extracts keenly selected to complement one another. In addition, some organic ingredients, such as the pure essential oils that this shampoo features, are responsible for cleaning and conditioning your hair without stripping it.
Not only will Sweet Sunnah shampoo repair your damaged hair, but it can also help you slow down the rate of hair loss. Besides, you will get to reinforce the hair root and the hair structure with the black seed oil, pro-vitamin B5, among other extracts.
Additionally, with the presence of rosemary and henna, this shampoo will condition your scalp while adding a special gloss and fullness to your hair. It can also restore hair softness and shine to cure undernourished hair. The shampoo's also free of sulfates and is 100% skin safe.
Features and Specifications:

Ideal for all types of hair
Vitamin B5 repairs damaged hair
The natural and organic formula brings about new vitality within your hair
Deeply cleanses and brightens hair by removing all impurities
Pros:
Brightens hair
Removes impurities
Ideal for all types of hair
Repairs damaged hair
Cons:
May not penetrate deeper for sufficient hair growth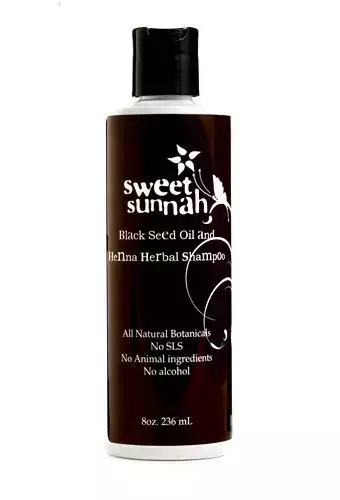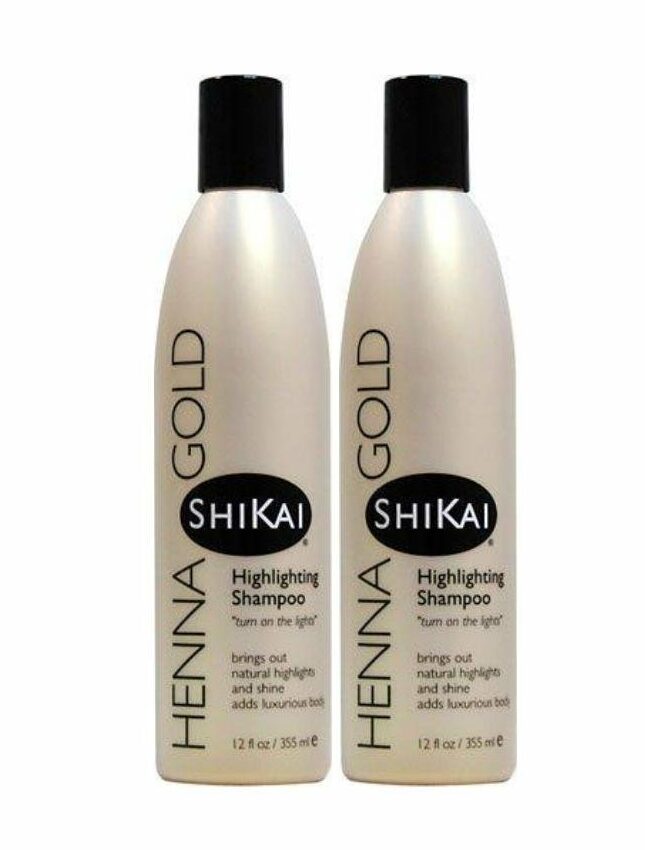 Shikai Henna Gold Highlighting Shampoo is made to turn on the lights and restore the beauty hidden in your hair. The secret behind this is the presence of henna, which is well known for its extraordinary capability to reflect light.
It can also reveal the color and shine without the damaging effects of artificial coloring agents. Its formula uses high henna that is not prone to color changing, and it washes with every use. This makes it ideal for those people who want to claim the other benefits of henna without changing their hair's present color.
Features and Specifications:
Safe to use on color-treated hair
Uses gentle plant-based formula
Restores the brilliance appearance of your hair
It highlights your hair and gives it a luxurious finish
Pros:
Affordable price
Makes your hair look shimmery
Safe for use on color tainted hair
Moisturizes and softens hair
Enhances color depth
Soothes irritated hair
Gentle and dense lather leaves hair shiny and manageable
 Cons:
It may not be ideal for all hair types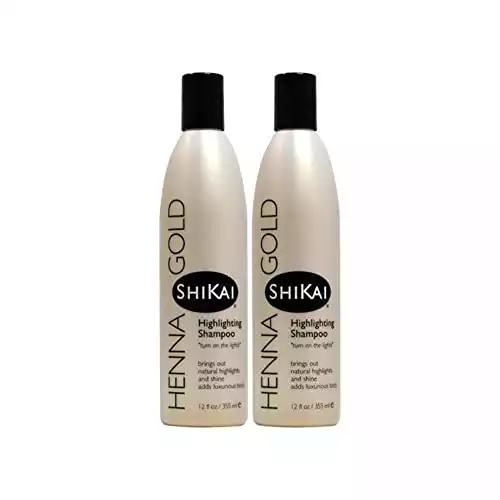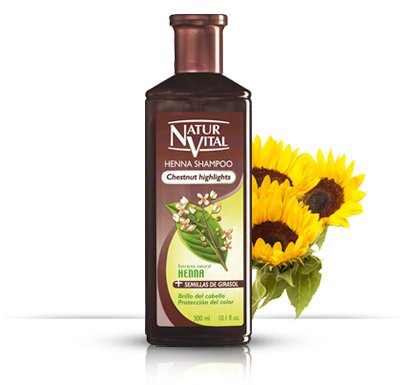 Natur Vital's Henna and Chestnut Hair Shampoo has made its way to the top in a heavily saturated hair-care industry as one of the most effective henna shampoos out there.
Suitable for all hair types, this shampoo not only nourishes your hair with the goodness of sunflower and henna extracts but also helps lock your hair's color and revive faded or graying hair tones.
If you've dyed your hair and want a henna shampoo that won't wash the color off, or are perhaps trying to cover your grays naturally, look no further!
Features and Specifications:
Comes in a 300 ml bottle
Helps retain the hair's existing color and adds shine to it
Safe to use and is unlikely to cause any allergic reactions
Pros:
Its color-retaining properties are extremely powerful
It has a short application time of only 5 minutes and shows its effects almost immediately
It leaves your hair feeling soft, vibrant, and shiny
A great product for gray coverage
Cons:
Due to henna's dyeing action, it might leave pale red stains on your skin
Although it contains a few natural ingredients, it is not a 100% organic shampoo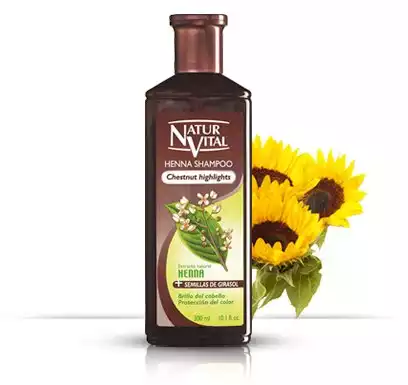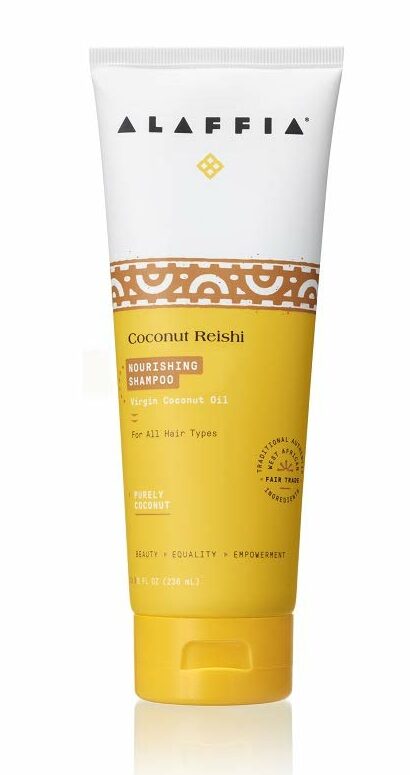 Enhanced with the most nourishing ingredients, Alaffia's shampoo has everything that you need to pamper your hair and more. Shea butter and coconut oil help lock moisture into your hair and help it retain its shine, volume, and overall, a healthy appearance.
The addition of henna into the formula adds a light yet noticeable tint to your hair and helps lock in its natural color. Reishi mushrooms are an exotic ingredient that provides additional nourishment to the formula. With all of that under its belt, this one's a shampoo that you totally need to try.
Features and Specifications:
A gentle and soothing formula that's perfect for daily application
Suitable for all hair types
Sourced from Togo, West Africa
Alaffia's products are cruelty-free
Free of parabens, sulfates, phthalates, silicones, mineral oil, and artificial colors or fragrances
Pros:
Adds volume and texture to your hair
Is great for curly hair types, too
Helps prevent hair fall
Cons:
Can react harshly against extremely sensitive scalps
Some customers have found it to be extremely drying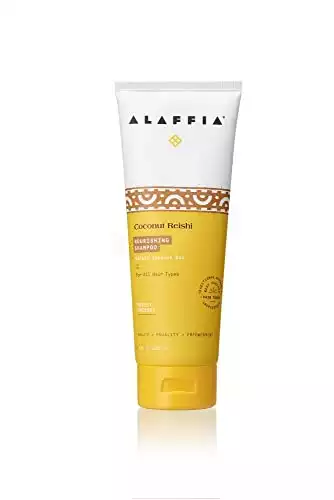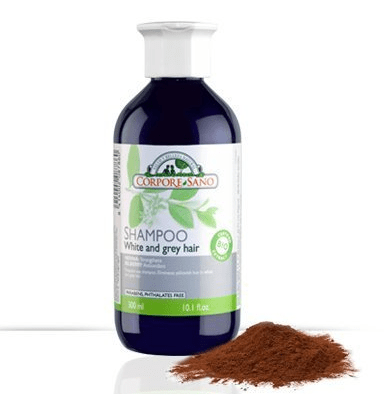 If you're targeting those funky grays that make your hair look dull and weird, this is the shampoo for you. Corpore Sano's shampoo is specifically targeted towards retaining the color, texture, volume, and overall feeling of hair that's starting to gray and fray.
That way, you can feel confident with your locks all day every day! This awesome henna shampoo is definitely a must-try if you have mature, coarse hair.
Features and Specifications:
Primarily henna-extract based, this product also contains natural oils
It comes in a 10.1 oz/300 ml bottle
It also contains blueberry extract and adds a silvery tone to grays from its very first use to give your hair that regal shine
Pros:
Helps strengthen your hair and make it thicker
Protecting hair color and maintains its shine
Its color lasts for up to several washes
Helps retain moisture and prevent moisture
Cons:
Some customers have found its current market price to be unreasonable
Has a distinct earthly aroma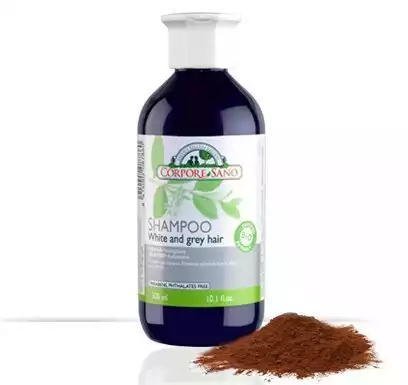 Corpore Sano Silver Henna Shampoo | Amazon
Revives and protects hair color. Eliminates yellowish hue in white and grey hair. Contains henna, limnanthes alba and blueberries extract.
Buy at Amazon.com
We earn a commission if you make a purchase, at no additional cost to you.
08/02/2023 10:10 pm GMT

Frequently Asked Questions
Question: Is henna shampoo good for hair?
Answer: Henna shampoo is quite in the middle ground between "good for the hair" and "not good for the hair." For starters, this shampoo helps thicken the hair strands so they'd grow stronger, shinier, and super softer.
On the other hand, they might get in the way of your hair's health. If possible, you should use an organic henna shampoo to keep the bad chemicals from damaging your strands.
Question: Does the henna shampoo cover grays?
Answer: Henna shampoo does stick to and covers gray hairs. But you'll need to do a special step first. Before adding in the henna shampoo, you'd be better off adding a darker shade first.
Brown and maroon are great colors, but you could also try and experiment with others.
If you don't want to add hair color, though, then you should try doing a strand test first. Just put some shampoo on a single strand of your hair and see what happens to it.
Doesn't matter if you cut it off or it fell out on its own. This helps you see just how well the shampoo sticks to your hair.
Question: Can henna shampoo cause hair loss?
Answer: While it's something that doesn't normally happen, henna shampoo might cause dry hair when applied in the wrong way. You might be allergic to it.
Best way to find out if a specific brand is bad for you would be to check the bottle's ingredients. Or you could try adding it to a small section of your hair if you want to be more sure.
Question: What are the side effects of henna?
Answer: Henna is mostly safe. But if you're allergic to the stuff that makes it up, then you may expect the typical symptoms of allergy to kick in.
If you're getting redness, an itchy, burn-like sensation, and some swollen blisters, or even before they get that swollen at all, that's the sign that you should stop. If they're worse, then you probably have to go to a dermatologist.
Question: Is henna shampoo safe for kids and babies?
Answer: Although henna shampoo works wonders for middle-aged adults, young adults, and aging adults with gray hair, it should never be used on young kids and babies. While older kids may tolerate it, babies' hairs are a no-no, even if they're made from organic materials.
There are, however, shampoo brands that are meant for kids. You could use those. But never, ever use them on babies.
Our Final Thoughts
Looking at things from all the different angles, there's nothing else that's better than Biotique Botanical. This henna shampoo has it all. There's just nothing that can beat this one.
Why, you might ask? It's just that this one has everything when it comes to hair nutrition. This helps it add more volume and soften your hair. It even smoothes out the texture for far longer. Remember this, though. Whether you buy this or any other herbal shampoo, what matters is that you're putting in something organic on your hair.
They're biodegradable and environmentally friendly. And no matter how often you use these products, you'll be a hundred and one percent sure that everything you put on your hair is made from natural ingredients that make it strong, shiny, and lustrous.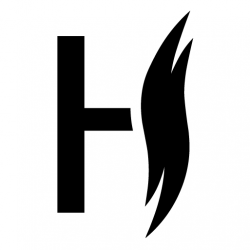 Latest posts by Hair Kempt Team
(see all)