Determining your hair type is crucial in helping you find the suitable styles and products that suit it. There are different types of hair, and this guide aims to help clear confusion to understand the types of hair and find the products that will work for them. This article will tell you about 4A hair types, different styling, and how to take care of them.
What Is 4A Hair Type?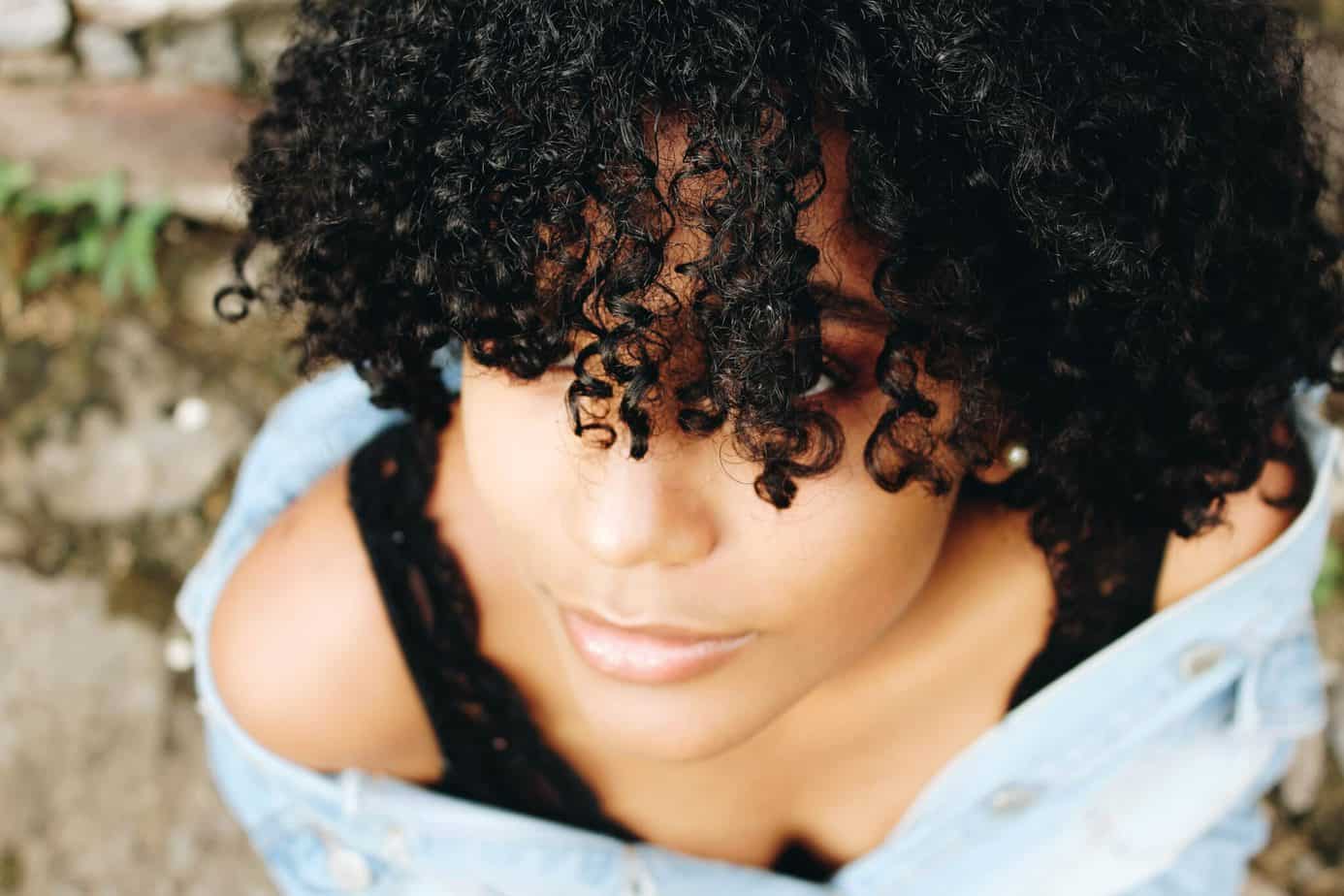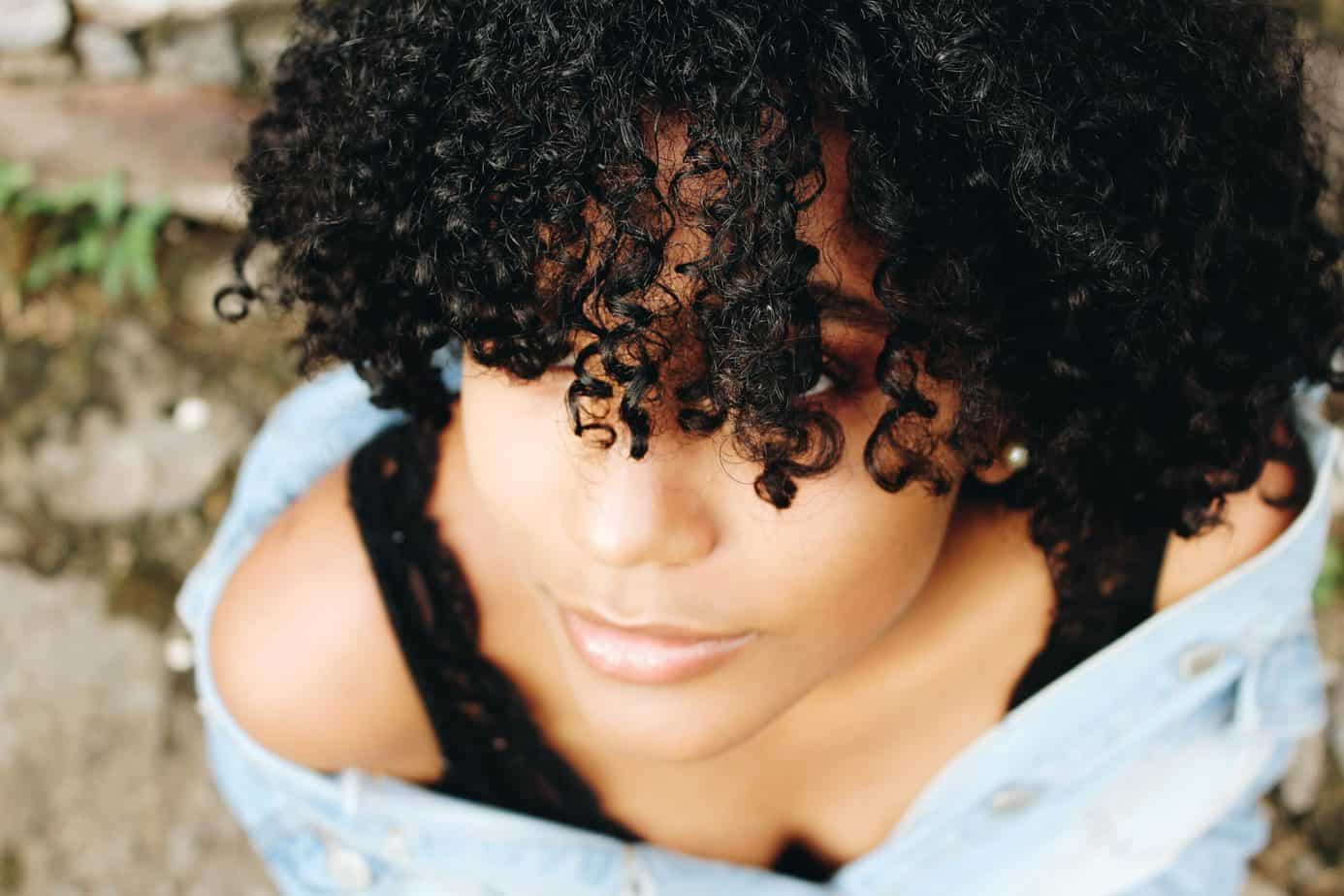 4A hair is tightly coiled and has an 'S' shape. The cylindrical coils are defined, stretchy, and with a  width of a pencil. It has a cork-screw texture that helps in retaining moisture, although it is still prone to dryness. This hair type is tighter than 4C, although the two hair types usually get mixed up. 
Caring for kinky hair may take time, and it's imperative to have a regular care regimen. 4A hair type has a defined curl pattern, which makes most women choose a wash n' go look. However, you need to maintain your hair to ensure you flaunt it. 
How to Determine Your Hair Type – Women
Determining the type of hair you have is crucial because it will help you identify the best products to use for each type. You will also get to understand the best maintenance ways to keep it natural. There are different ways men and women can use to determine their hair type.
Straight Hair
If the hair falls flat starting from the roots to its tips, your hair is considered straight. The texture is silky and soft and with no curls. Straight hair has a high amount of oils secreted. It is subdivided into:
Type 1A – This type is shiny, soft, and smooth. This hair type lacks volume despite being people's dream
Type 1B – It is slightly bouncier and thicker than 1A
Type 1C – It is the thickest and coarse straight hair
Wavy Hair
This hair lies between curly and straight. There is usually a slight curl at the ends. However, it's not curly entirely. It is subdivided into:
Curly Hair
If your strands have an 'S' pattern, it is considered curly. It stays curly irrespective of the straightening processes. The hair is prone to tangles and is frizzy. This type of hair is subdivided into:
Coily Hair
Coily hair has a 'Z pattern. It seems coarse and rough and is prone to breakage. Its curls are curls. Coily hair is subdivided into:
How to Determine Your Hair Type – Men
Men, just like women, have different hair types. Men's hair can be curly, wavy, coily, or straight. Hair type can be determined differently for both men and women. Most men like keeping their hair short, hence easy to identify their hair types. For example, the hair's bending from the scalp is an easy way men with straight hair get to know their hair type.
If the hair and scalp are incredibly oily, you may be having type 1 hair. Some of the ways men determine their hair type are determining the texture, hair porosity, thickness, among others.
Best Products for 4A Hair Type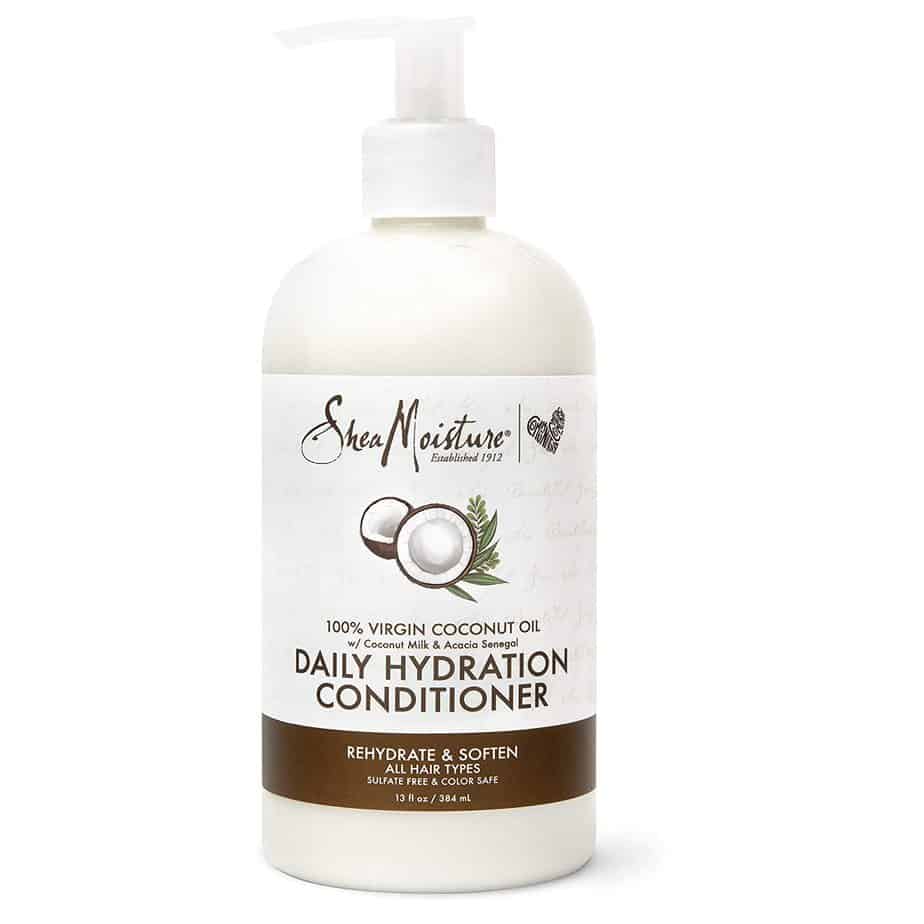 SheaMoisture conditioner helps in rehydrating, softening, and detangling your hair. It penetrates into the hair shaft to enhance softness, reduce frizz and rehydrate the hair. Apply should be done on clean and wet hair.  Leave in the hair for around three minutes. For best results, apply the conditioner and leave it for up to three minutes daily.
After that, gently comb your hair through from the roots to ends. This conditioner is made with no sulfates, no mineral oil, no parabens, no silicone,   no phthalates, or petrolatum
Pros
Enhances the softness of your hair

Enhances natural hair look
Cons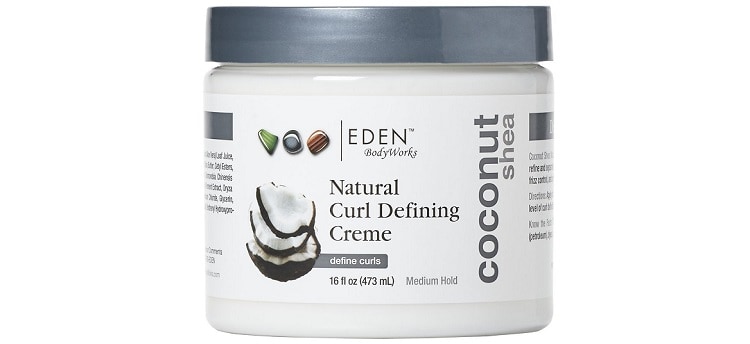 This top cream helps in defining your hair curls without build-up or crunch. If you want to keep your hair moisturized, this crème will work best for you. It contains Aloe, coconut oil, Avocado Oil, Shea Butter, and other ingredients that absorb into the hair to hydrate the hair, preventing the strands from drying out.
This Creme also prevents the escape of moisture, keeping humidity from getting in and causing frizz. It will hold the curls in place and without the crunch. It is ideal for twists or braid.
Pros
Defines the curls well

Best styler for thick coils and curls 

A quality product that maintains your kinky hair
Cons
Frequent use is recommended to achieve the best results.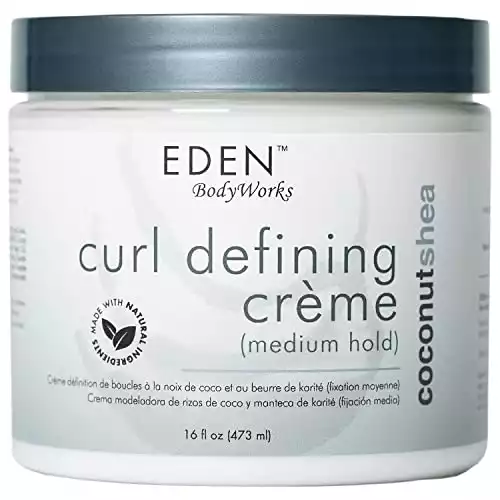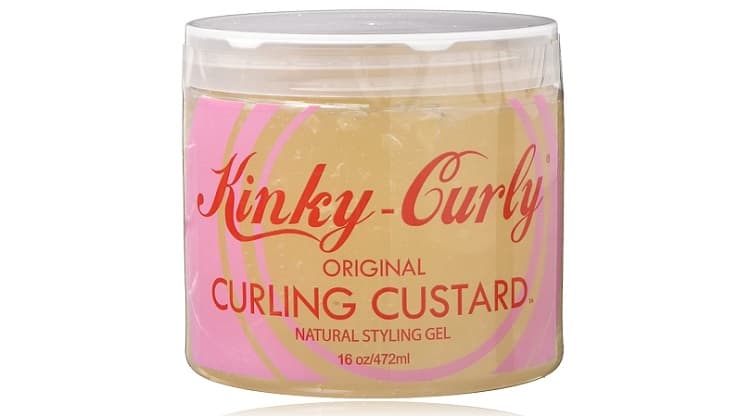 This styling gel gives your hair a wave pattern or natural curl you wish. It provides long-lasting hold, defines your curls, and removes frizz. The use of the gel makes your hair shine without being crunchy, greasy, or dry.
Pros
It gives a curl definition and moisture that gives the brilliant and shiny hair.

It removes frizz

It gives a natural curl to your hair
Cons
The product may contain chemicals that may cause birth complications or cancer.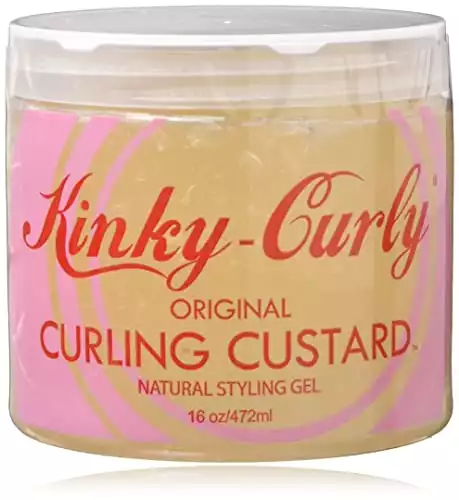 Camille Rose Algae Renew Deep Conditioner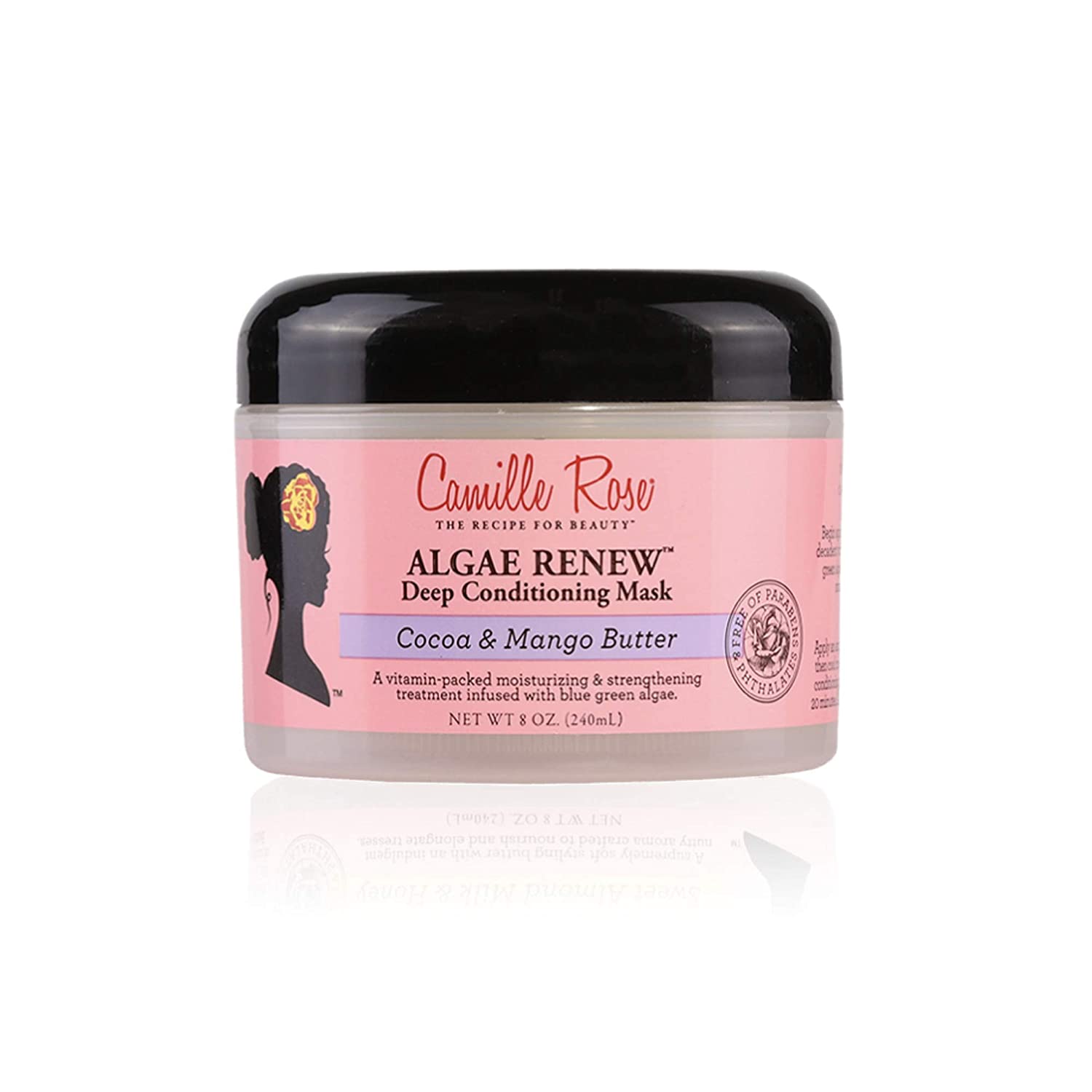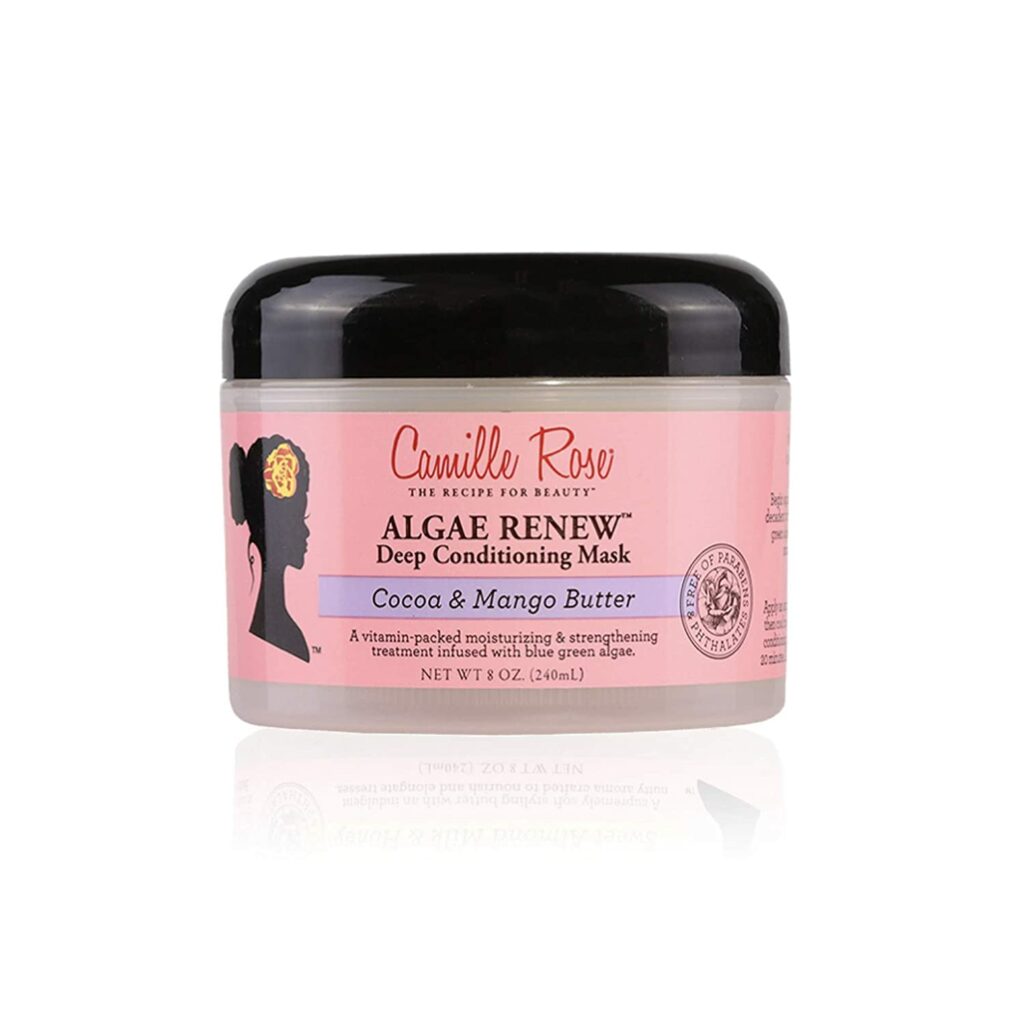 A vitamin-packed moisturizing and strengthening treatment infused with blue, green algae
This treatment helps to stop hair breakage, strengthen hair fibers, and promote hair growth. It has blue-green algae with 50 to 71% protein and Amino Acids. This formula has vitamins that are good for cell growth and are beneficial to the hair and the scalp. It can be used as a conditioner before shampooing.
Pros
Moisturizes the hair well

Enhances cell growth

Promotes hair growth
Cons
It may have chemicals that can harm reproductive health
Best Hairstyles for 4A Hair Type – Women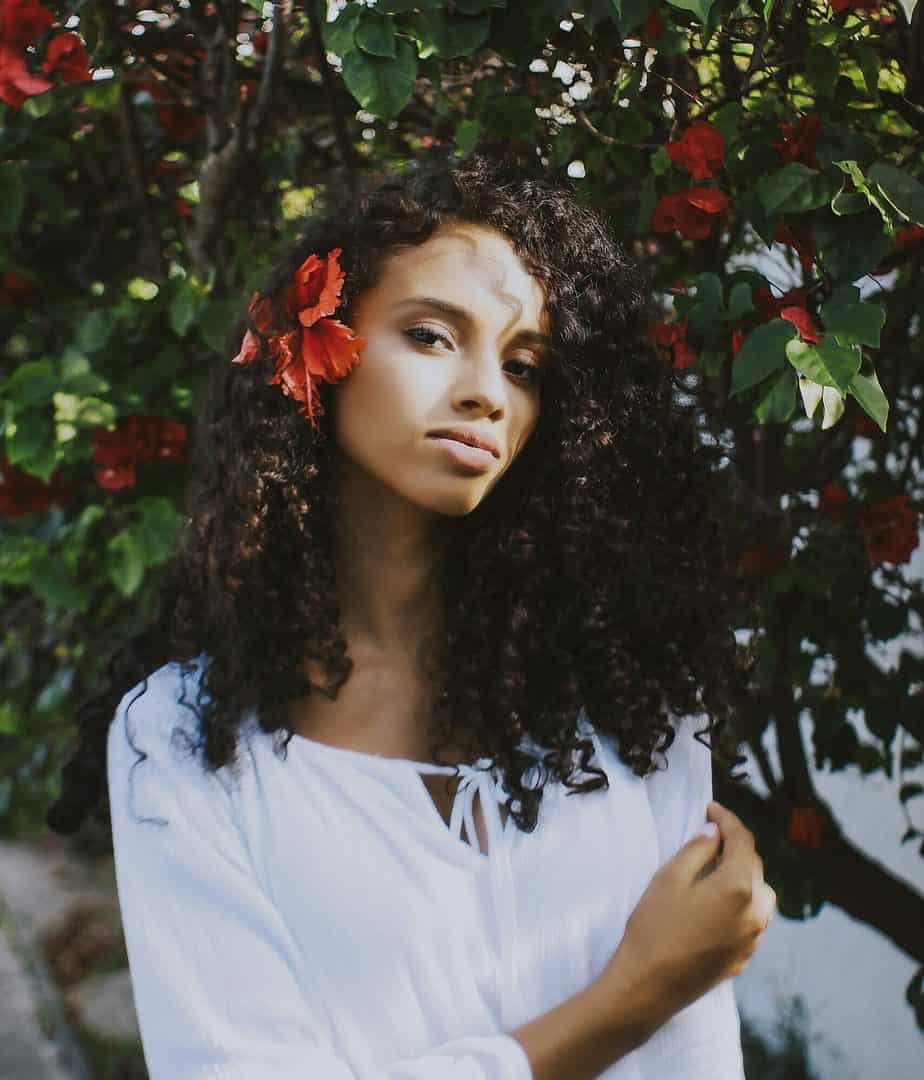 Mohawk Curls
The style is among the easy and stylish hairstyles to maintain.
Bantu Knot Curls
You can easily celebrate your African culture with the Bantu knot curls instead of letting it loose. The hairstyle is very easy since you divide your hair into two and then tie it into half buns. The ends should be left to hang down.
High Bun With Curly Bangs
This stylish hairstyle is good for any occasion. Just bun up your hair and leave out some hair in front to fall like bangs.
One Side Clipped Hair
This hairstyle requires you to pin up some hair on the side and leave the rest free.
Threaded Twists And Colored Ends
It is the best way to accessorize your hair.  Take some hair on one side and divide it into four sections. Twist each section as you add threads to them.  The threads can be used to tie a knot and prevent the twists from unraveling. The colored ends will help in framing the face and making your jawline appear lean.
Best Hairstyles for 4A Hair Type – Men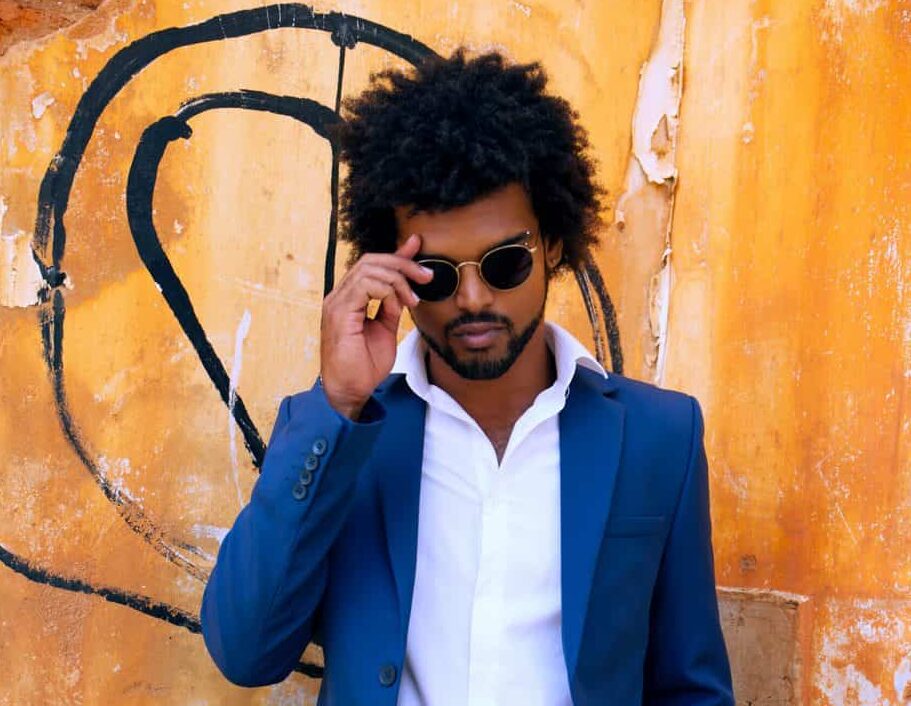 Short Kinky Undercut Look
You need to use a comb and hair gel to style your hair.
All Tied Back Look
To make the style use a comb and style your hair backward. It is the preferred look for those with kinky hair types.
Super Short Kinky Hair Look
In this style, use a comb and a hair gel to style the hair backward after cutting.
Braided Look
It is a style that is most preferred by most men with kinky hair type because it does not need a lot of maintenance and does last long.
The Short Back Parted Look
It is a perfect style if you want to have an afro American look.
How to Care for 4A Hair Type
Moisturizing
If your hair is kinky, moisturization should be a priority. Type 4A hair may be prone to dryness, leading to hair damage and breakage. The natural oil from the scalp will not coat the entire hair strand because of its shape. Therefore, moisturizing has to be regular.
You should not wash your hair every day. The natural oils may be washed off your hair by frequent washing. You should use a conditioner to clean your hair since it does not strip it of its moisture. In addition to the above care tips, deep condition your hair since its health depends on it. Keep a spray canister to help spritz your hair regularly.
Use of Heat Protectant
Hair gets easily damaged by heat. Therefore you should use a heat protectant when heat-styling it. Apply the protectant before curling or straightening it. Also, let it air dry or blow-dry your hair on a low setting.
If using a blow dryer, a diffuser should be used with it. The diffuser spreads the heat through your hair and helps define your curls. Straightening your hair over some time makes it lose its natural curly texture.
Use of Conditioner and Shampoo
The use of a cleansing shampoo ensures that your hair gets cleansed without stripping it of its moisture. The use of sulfate-free shampoos will also serve the same purpose. An important note is that you should limit the frequency of washing your hair. You should not wash your hair more than twice a week. When washing, use cold water because it locks in all the moisture from the conditioner.
If you have a build-up on your hair and scalp, using a deep cleansing conditioner is essential. Deep conditioning of your hair is also crucial. Hair type 4A hair dries faster than straight hair.
Therefore, deep conditioning will help moisturize it. You should apply the conditioner to your hair before getting into the shower and then cover it with a shower cap. The steam from the hot water will keep the moisture in your hair. 
Combing Hair
Combining your hair is another way you care for your 4A hair type. You should comb your hair in sections to prevent damage and breakage.
To detangle your hair, run your fingers through it; use a wide-toothed comb if you want to comb it. Detangling your hair should be done when it is wet as it is easier. Brushing may lead to hair loss.
Ensure you avoid the hairstyles that may add pressure or tension to the scalp or roots. If you want to use protective hairstyles, ensure you do not keep them on for long to avoid hair loss.
Use Leave-In Conditioner
Leave-in conditioner is a savior that will keep your hair fresh and moisturized until the next wash. The conditioner is also good for your curls.
Use of Cider Vinegar
When using extensions, you should dip them in water and cider vinegar. It will help remove lye from your extensions that may lead to scalp itch. The acetic acid in cider vinegar removes hair products build-up from your hair and helps it shine.
Use the vinegar before conditioning and after shampooing your hair. The vinegar has antibacterial and antifungal qualities that keep your dandruff and scalp infections away.
Twisting-Out Your Hair
Hair twisting is one of the perfect ways to make curls for hair type 4a look best. After twisting, cover the hair in a scarf, and keep it overnight. In the morning, remove the twists, and there you have your amazing curls.
Oil Your Hair
Oil or cream application helps in moisturizing your hair and sealing the moisture in your hair roots. Other products you may use are edge control cream, mousse, and moisture hair gel, although they are mainly used for styling.
Some of the best oils for hair type 4A are avocado, jojoba, almond oils, coconut, and Jamaican black castor since they contain nutrients required by kinky hair.
Use of Coconut Oil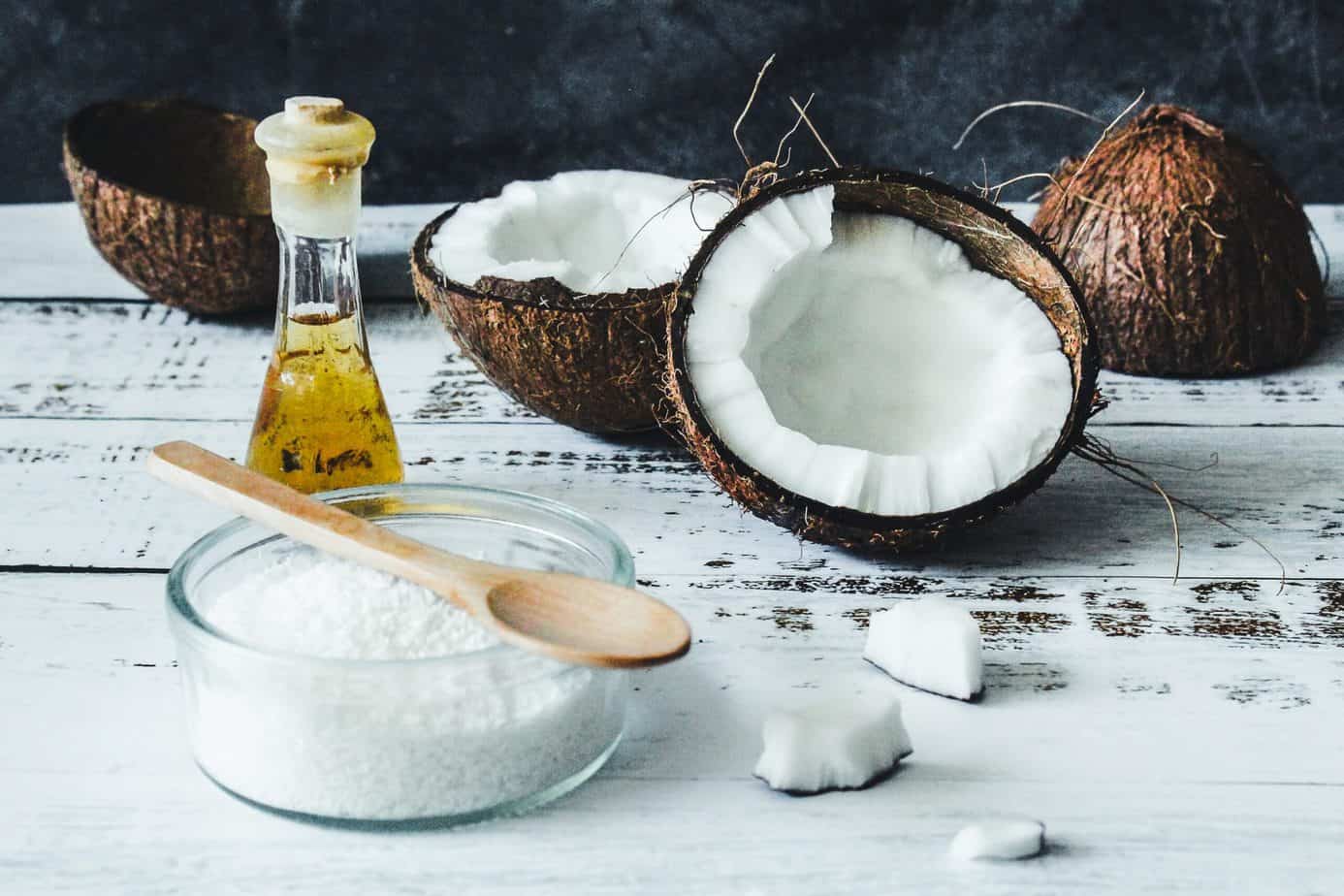 Applying coconut oil to your hair helps in boosting scalp circulation. More nutrients and oxygen are sent to the follicles, which, in turn, help in stimulating hair growth. Coconut oil has nutrients and natural antioxidants such as iron, vitamin E, and vitamin K.
Jojoba Oil Use
The oil moisturizes hair follicles and does not leave behind any product residue. It is a good hair conditioner as it helps in the reproduction of hair cells. Jojoba oil contains vitamins B and vitamins E and minerals such as zinc, copper, and silicon. It is antifungal and antibacterial, which keep dandruff at bay.
Jamaican Black Castor Oil use
Castor oil has omega-9 and six fatty acids that help in blood circulation to the scalp. It also encourages hair growth as they strengthen roots and nourish hair.
Use of Avocado Oil
Avocado contains oleic acid oil and vitamin D that improves hair growth. The acid moisturizes the scalp, while vitamin D is important for the new growth of hair follicles. It also fights dandruff and provides deep moisturization.  
Almond Oil application
The oil contains phospholipids, omega-3 fatty acids, magnesium, and vitamin E. It strengthens and nourishes your hair and treats damaged hair and hair loss. It also makes your hair silky and shiny. While applying the oil to your hair, ensure you massage the roots to stimulate follicles' growth.
Use of Protein Masks
The high levels of proteins and nutrients contained in the protein masks help in strengthening and restoring curls. 
Drying Your Hair
You should allow your hair to air dry instead of using heating tools. If using a towel, you should pat your hair dry. Do not rub vigorously to prevent hair breakage.
Care At Night
To protect your hair from damage at night, ensure you cover your hair with a scarf. Use a satin or silk pillowcase to sleep on to prevent frizz and lengthen the lifespan of your braids.
Frequently Asked Questions – 4A Hair Type
Question: How often can I wash and condition  4A Hair Type?
Answer: Shampooing and conditioning should be done as often as needed. When washing and styling, hair conditioning should be done daily. If twisting out conditioning may be done, be weekly or even bi-weekly.
Question: How can I avoid tangles and knots for 4A Hair Type?
Answer: You cannot avoid knots and tangles. They occur due to the natural curling of the hair. Keeping the hair moisturized helps with tangles prevention somewhat.  Consistent use of a leave-in conditioner and hair butter will lubricate the hair shafts and hence reduce tangles.
Question: My hair gets matted when sleeping. How can I prevent that?
Answer: During the night, you have options with your hair. You may decide to braid or twist it with hair butter to prevent breakages from the pillow and retain texture. A couple of twists or braids will do. You can also get a scarf to wrap the hair or a satin pillowcase to sleep on.
The two will help eliminate the rubbing since the cotton will suck the moisture from your hair. A third option is the use of pineapple on your hair. It will help in preventing loss of the curls and tangling during the night. 
Question: What can I do to define my curls and reduce frizz for 4A Hair Type?
Answer: Curls usually get undefined and frizzy when they lose moisture and protein. A light trim and deep conditioning hair make curls spring back.  To retain hair moisture, the use of a leave-in conditioner will work best.
Question: How often should you moisturize 4A hair?
Answer: You should make sure that you're moisturizing 4A every day. If you're unable to moisturize your hair every day, be sure to do so every other day. If you find that there are days or seasons that your hair is extra dry, be sure to use hair oil to give extra moisture to your locks.
Conclusion
African hair is not the same as they are of different types and falls under the category. Type 4 hair, kinky hair, is one of the curliest hair. Other subtypes of type 4 hair include 4A, 4B, and 4C. We hope this guide will help you embrace your hair type's natural beauty and maybe even give you some new insight on what products work best for your hair type.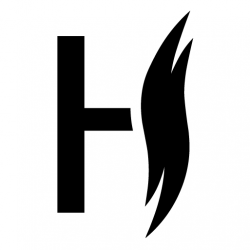 Latest posts by Hair Kempt Team
(see all)