Perhaps you have 3b type of hair, and probably you have been wondering how to care for and maintain it. 3B hair types have beautiful curls that make them look excellent. It is tough to manage it when it's on your head if you don't know what a curly hair routine can do or what products to use.
There are products trends out there that will not work with your 3b hair. Some of these products are far from being effective. This is made possible by the fact that they are made with substandard and unproven ingredients.
It is frustrating, and if you keep buying such products, you will damage your hair and cause a serious "injury" to your wallet and bank account. In this article, we will be giving you some of the best performing products for 3b hair and, on top, give you different tips on how to take care of your hair. Eventually, make you be counted among people with the most healthy-looking hair.
What Is The 3B Hair Type?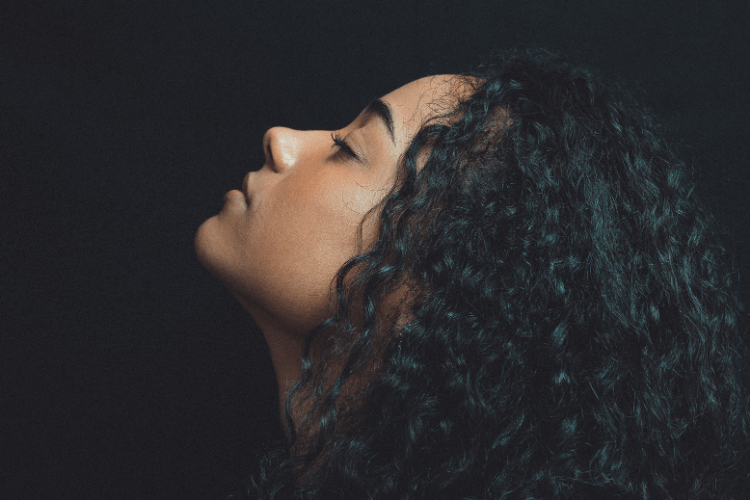 3B hair type is hair characterized by spiral ringlets with the same circumference as the sharpie marker. This type of hair has a medium texture, and they also get dry and benefits from body and movement, but it is prone to frizzing. Getting gels that attract moisture to the strands is vital to counter the dryness.
Women
Hair Texture
Hair texture can be defined as the natural shape and pattern of your hair strands. If you are not sure of your hair type, hair texture is one way to do it.  You can leave your hair free of products and let it dry the next time you wash it. If you realize that it dries up straight without curls, then your hair is straight. If it dries up with a slight curve type 2, your hair is wavy, and if you realize it dries up with a well-defined curl. It is likely curly type 3.
Men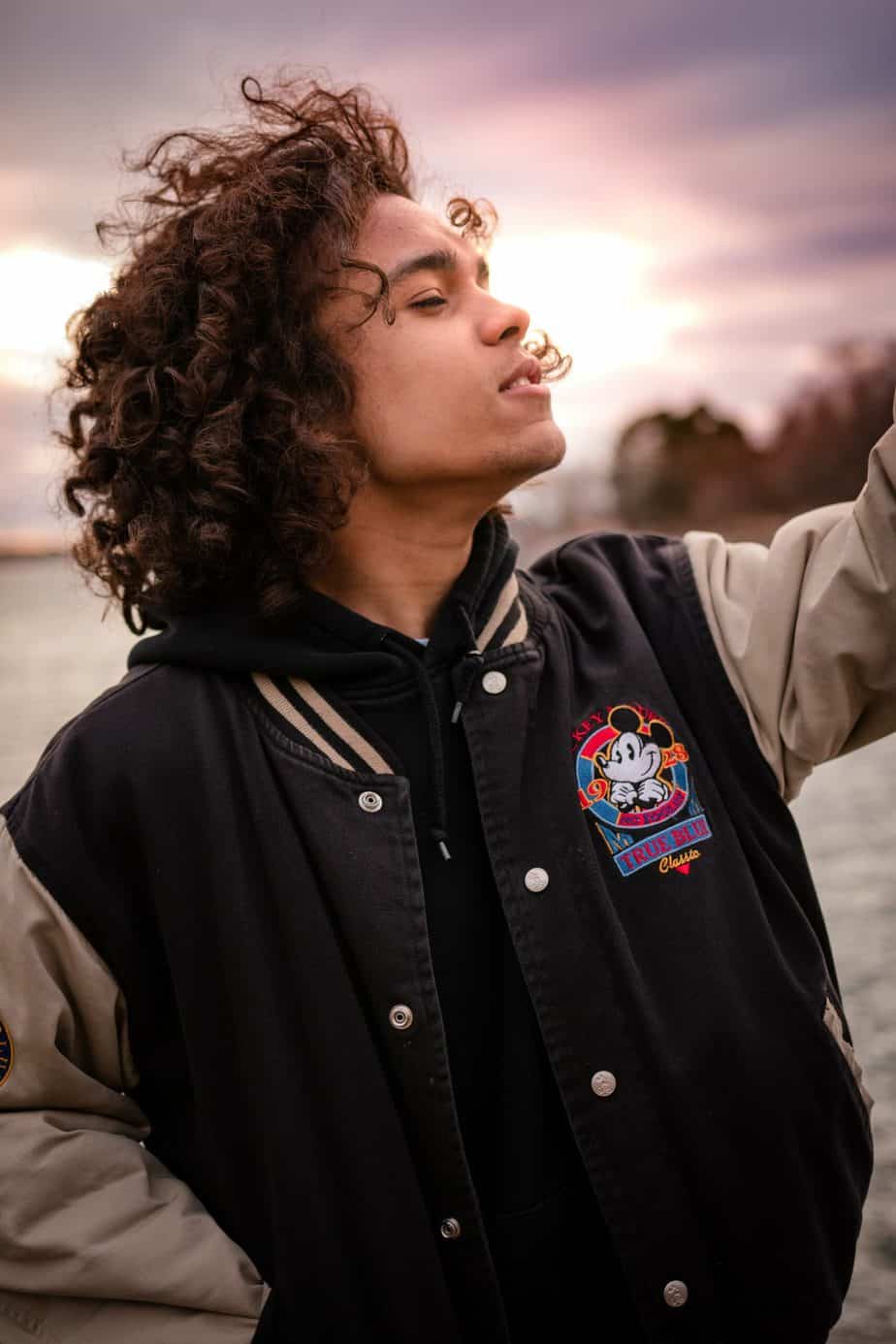 You can't find the hairstyle that fits you if you don't know your hair type. It is essential since different hair grows differently, moves differently, and responds to hair products differently when applied. It will let you know the right hair product and help win the battle by half.
As soon as you know the type of hair you have, you can stop buying irrelevant hair products that waste your hard-earned money without adding positive things to your hair. So what are the different types of men's hair? Let's go through them. Here are some of the typical male hair types.
Straight Hair
Straight hair is the most common type, with over 70% of men having this type of hair. It is the most versatile type of men's hair when it comes to styling. Straight hair can be styled even when damp, dry and has several styling techniques you can use to style it.
One thing that appears as a drawback is that straight hair may appear lifeless or flat. You can always remedy this by using some of the men's hair products for volume and thickness promotions.
Wavy Hair
Wavy hair is considered the cheapest type of men's hair to maintain. Men with wavy hair tend to enjoy several advantages, including the best of both worlds since this hair is malleable enough to be straightened and voluminous enough to rock that effortless bedhead look.
With this Said, Wavy hair is the one that welcomes the most creativity. The only secret to maintaining your wavy hair is reducing frizz and using products that will give it a stronghold.
Kinky/Curly Hair
Kinky hair means hair type is the most confusing hair type. Meaning this hair type may struggle to maintain the hair from frizz and find it hard to find the hairstyle that understands how to cut the spirals. Men with this type of hair should concentrate on moisture-boosting products to ensure their hair's unruliness is at bay.
Best Products For 3d Hair Type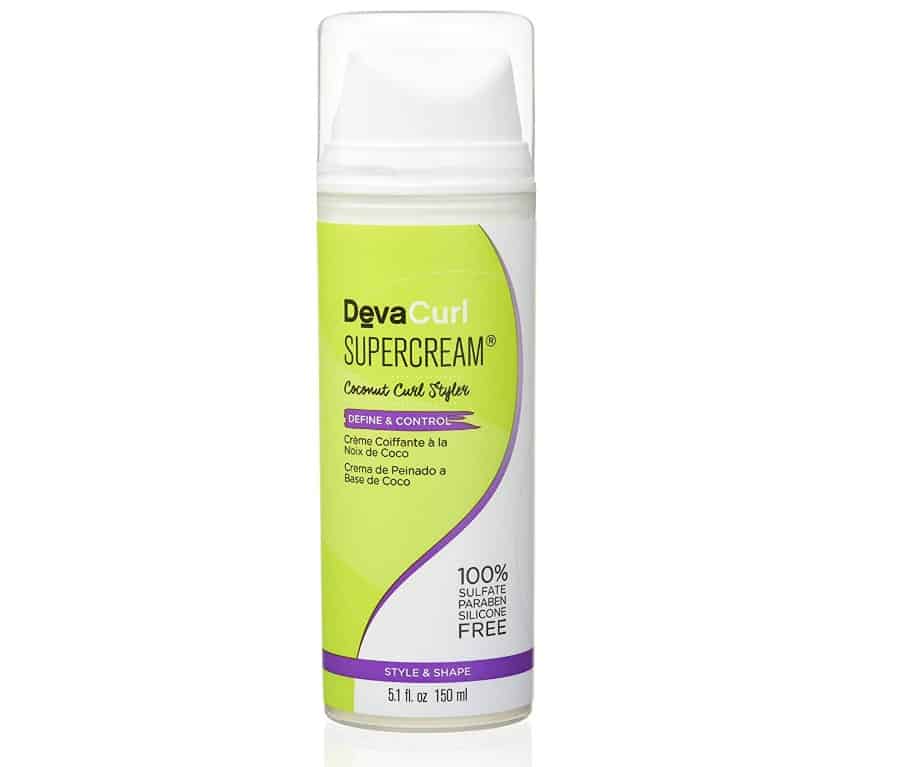 Devacurl super cream is one of the air products that work wonders for curly and super curly hair needing silky moisture, definitions, and curl control. You can comfortably use this cream on wet, damp, and day-old curls.
 It is a coconut-rich-infused styler that can give you total freedom to present yourself with your curls. With this cream, you shall get everything related to smooth, soft, shape, length, moisture, define, control, boost in volume, twist out, tame, frizz, and shine, or switch up your look.
It is built with additives of coconut, making it bright, lush, and luxurious. If all you have been longing for is voluminous hair, you can use this cream on damp hair and ensure you add it to your ends to seal the moisture.
To see the result, wet a section of your hair and apply it to each section. Glide through each section for efficacy. Go with a small section for dense curls.
Pros
Sulfate-free

Paraben-free

Mineral oil-free

Phthalate-free

Vegan product

Cruelty-free

Gluten-free
Cons
It might make you feel heavy on your hair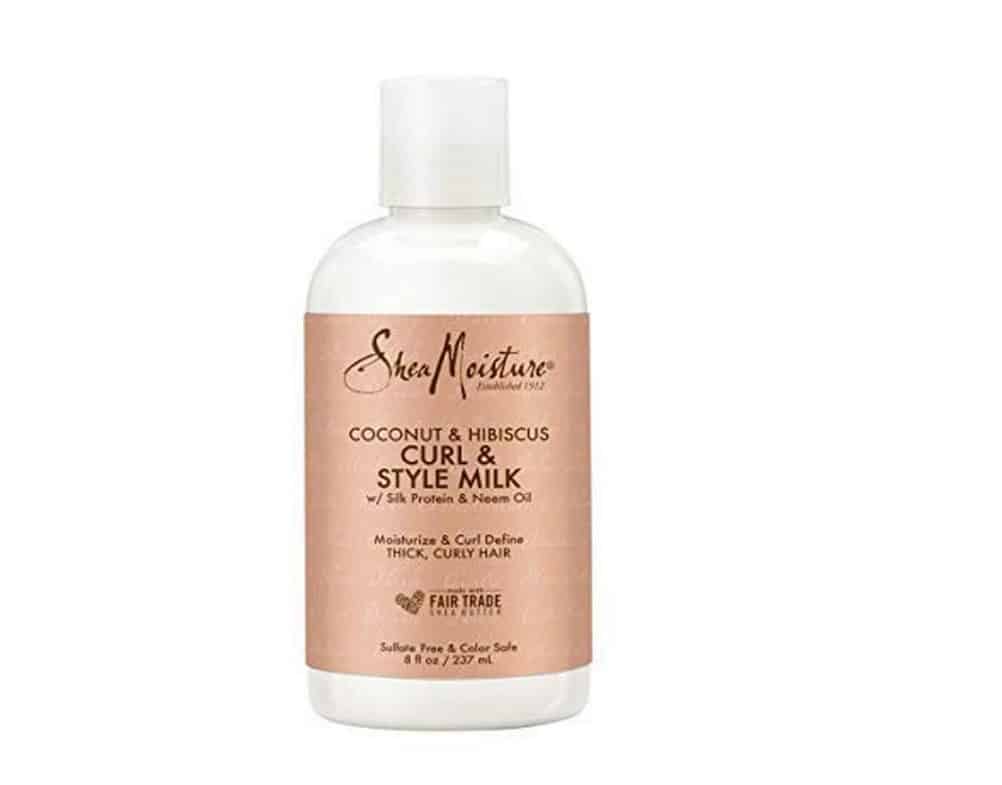 If you are going through that hard time when you take your figure through your hair only to have them stuck in knots and tangles, here is your cure. SheaMoisture Coconut and hibiscus curl and style milk will transition dry, damaged, over-processed hair to frizz-free, detangled curls naturally. It is basically boosted with natural elements that are required to condition your curls and restore shine.
This styling milk also contains coconut oils responsible for hydrating and protecting your hair against damage and reduced breakage. With the silk protein and Neem oil, your hair will get smoother, wavy, curl, and given silk and a soft feel.
It is naturally designed to give your hair thick curl definitions. This product is also a live-in moisturizer and hair treatment product. It is meant to give you soft, shiny, natural, bouncy, frizz-free curls with the possibility to tempt you to flaunt your hair whenever you have a chance. It is possible to use every day for enviously lustrous and controllable curls.
Pros
Cruelty-free

Ethically approved ingredients

Detangles hair

Certified organic elements

paraben free

Sulfate-free
Cons
It can make you feel greasy on your thin hair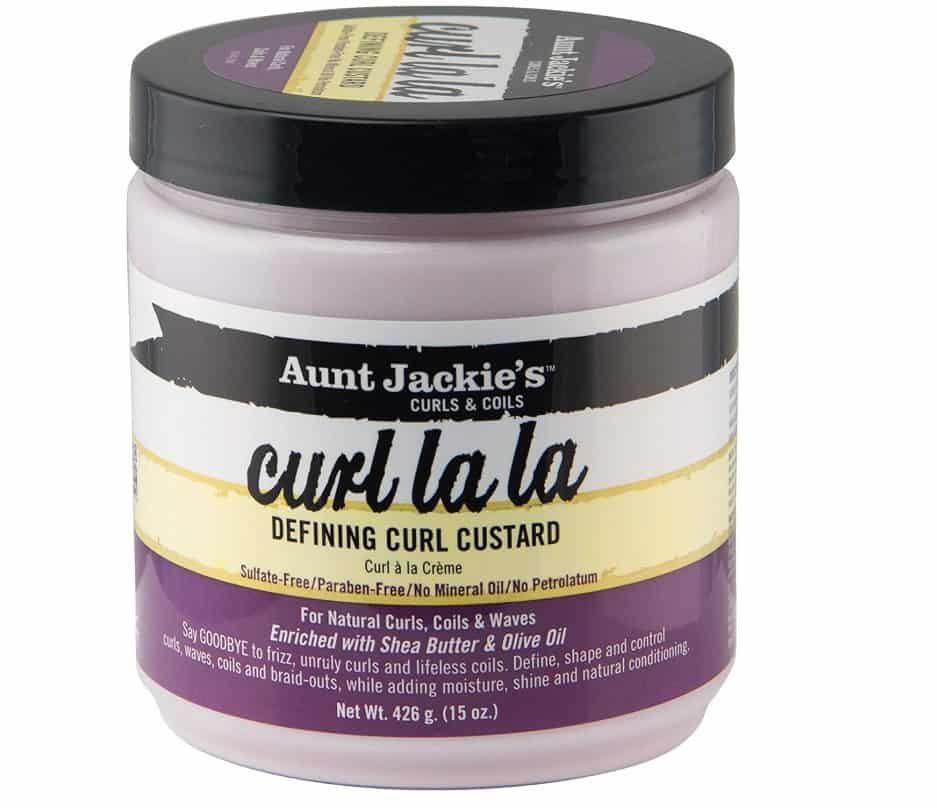 Jackie curl Lala defined your look by adding extra or a lot in whatever style you like. It is meant to moisturize your hair and soften it to the very best touch without caking or breaking.
Without any cause for alarm, you can use it as often as you want, provided your hair is dry. Get to treat your chronically dry hair to the lather-rich moisturizing hair bath. It is a super clean, softener, and easier to comb hair products following the ingredients that include coconut oil, Shea butter, and extra virgin olive oil.
 Jackie curl la, as a natural condition, will deliver long-lasting moisture, slip, and softness through marshmallow root, Shea butter, and extra virgin olive oil. If you will be comfortable without rinsing, that's better.
It moisturizes and conditions while eliminating dryness without the heavy feeling. Jackie curl la is also a refreshing hair product for any hair texture. Some of the texture that this product can restore includes the natural, colored, relaxed and textured hair.  This is a super working hair product and, for this reason, will leave your hair detangled, knots, and unruly, and frizz-free.
Pros
No flaking

The idea for both 3A and 3B hair types

It makes your hair manageable

Pleasant fragrance

Mineral oil-free parable free

Sulfate-free
Cons
May not integrate well with other styling products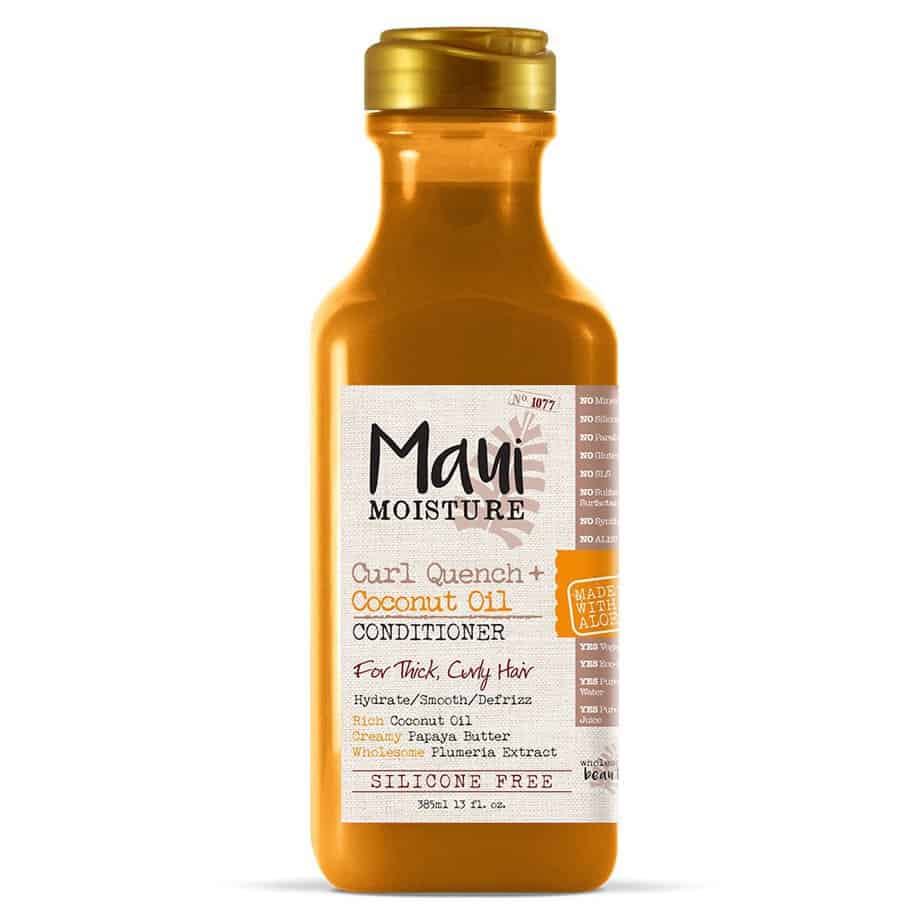 Maui moisture curl quench is a curl-defining coconut frizz conditioner. It is a 13 fluid Maui moisture quench combined with a coconut conditioner made to hydrate. Smooth and defrizz curls. It also enhances softness and body in general.
If you are determined to have tight curls, this is an anti-frizz conditioner that is safe for your hair on colored hair to detangle. Protect and define your hair's natural curl pattern and leave behind shiny, bouncy curls.
 Following its rich blend of this curl-defining conditioner, it contains 100% aloe Vera as the first ingredient alongside coconut milk plumeria and papaya extract. Jackie curl la has a gentle and nourishing formula that is sulfate-free surfactant conditioner is vegan. It is also free from silicones, parabens, and mineral oil and contains no synthetic dyes.
Pros
Frizz prevention

Non-Greasy

Moisturizes hair for long

Pleasant smell

Never feel heavy on your hair
Cons
Contains urea

May not provide all-day hold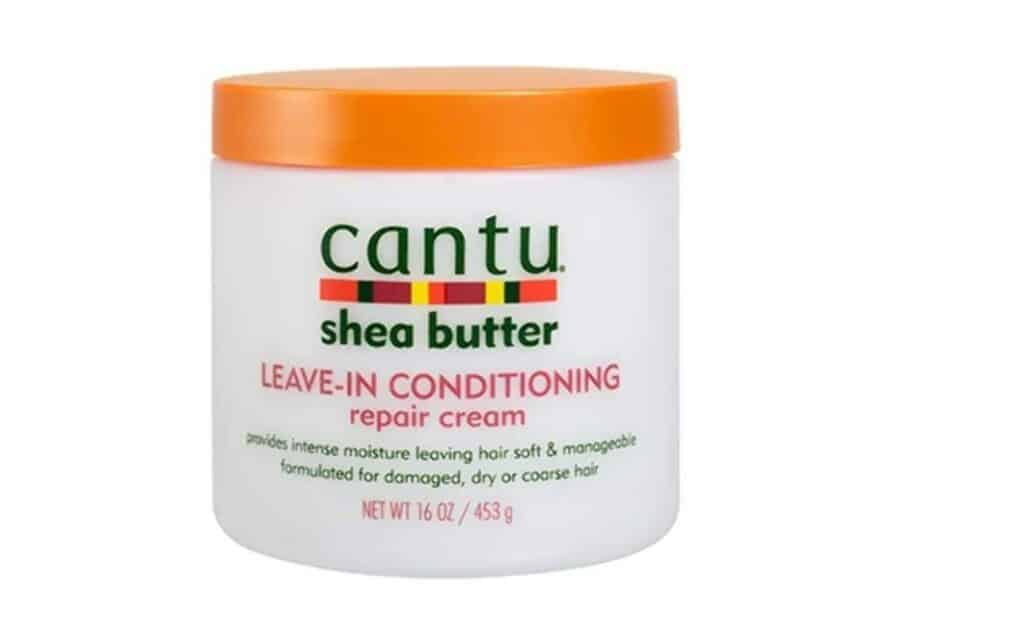 Cantu Shea butter leaves conditioning repair cream is known for its intensive and profound penetrating power. It is made with pure Shea butter and other natural oil purposely to bring to end breakage, repair, and split ends.
You will also find it easy to manage your hair and make it shine with every application. If it is possible to apply on daily basis the better. It will help your hair promote strong and healthy hair. This leave-in conditioning repair cream is ideal for natural, colored, and chemically treated hair.
Apply the product generously on the ends of damp hair and work towards roots. Then comb through to ensure it evenly distributes and doesn't rinse. Cover your hair with a plastic material over the night. This guarantees maximum absorption and intense conditioning.
Pros
Offer deep conditioning

Prevent frizz

Keep coarse hair smooth

Not greasy

It does not feel heavy on the hair

Reduces and mends hair breakage
Cons
May not integrate well with other hair product especially oil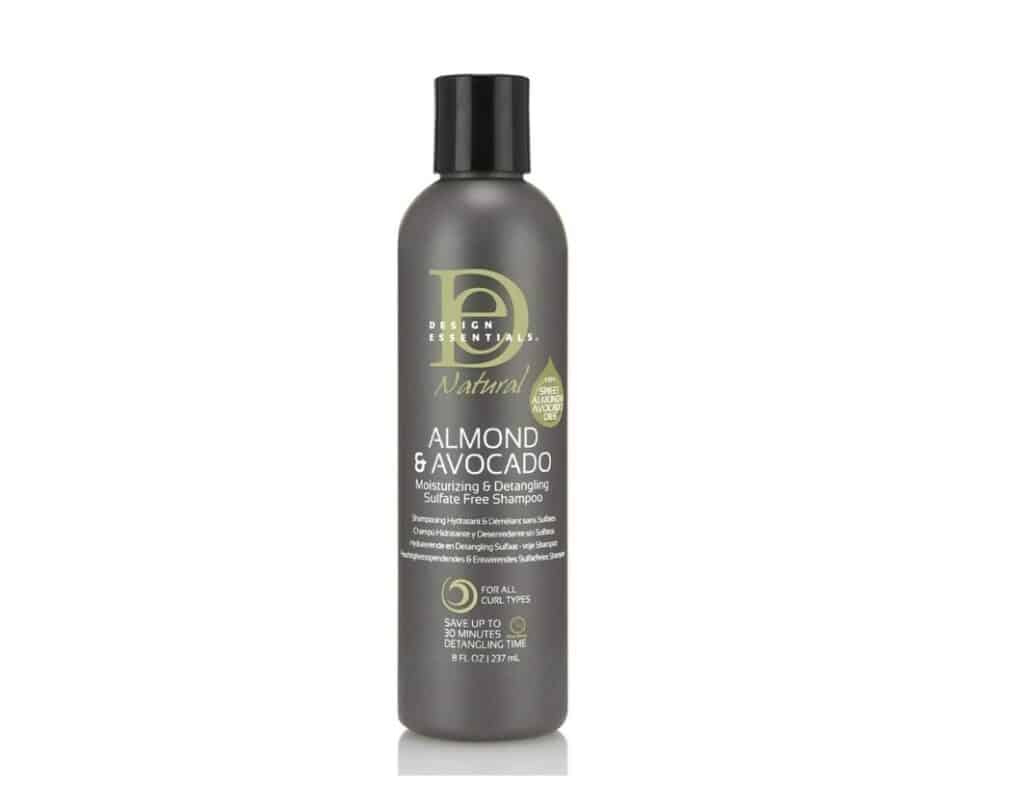 Design essentials super moisturizing and detangling sulfate is specifically designed for wavy, curly, oily, and kinky textured hair dry to normal and color-treated hair conditions.
If you are for the idea of extensions, this product is ideal for extensions and chemically relaxed textures since it revitalizes the hair's natural luster. It is made with a general formula containing no sulfates and parabens, paraffin petrolatum, and no mineral oils to promote healthy hair growth. It is also known for its increasing hair strength and promoting noticeable body and touchable softness.
It is made with almond and avocado oil that provide intense moisture and hydrations to penetrate every strand maximally. This will, in return, help your hair withstand the damaging environmental factors that pull moisture out of your hair every other day.
 It will also make your hair easy to detangle. This will save up to 30 minutes in detangling for long to short, curly to kinky, straight to natural hair textures and lengths. You don't have to worry about purchasing different products for the family; they can be used by everybody in the family and ideal for every woman, man, and kid.
Pros
Paraben-free

Paraffin free

Petrolatum free mineral oil-free

Sulfate-free

Moisturizing

Detangles the hair

Reduces frizz
 Cons
May feel heavy on fine hair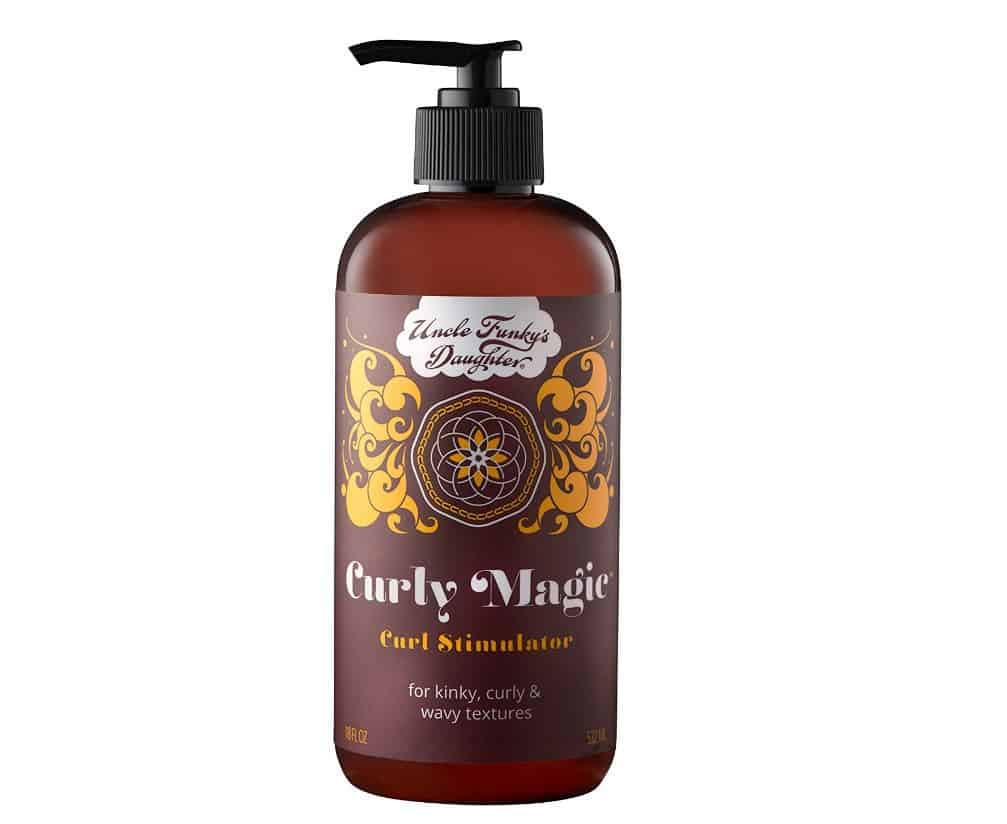 It is an aloe Vera based curl enhancing gel that has proven to enhance the appearance and improving their manageability. Curly magic does wonders when it comes to flexing your super curl muscles naturally. Being made with moisturizing formula, it delivers hold and definition.
You can make your curls more defined and more manageable with a nourished brilliant shine. When you want excellent results, curl magic offers you exact results of taming frizz, elongating curls, and adding moisture, all found in this particular product. If you want out-of-imagination results, you can accompany this curl magic with a squeaky deep cleanser, Richee rich moisturizer.
Curl magic contains organic aloe Vera known to moisturize and agave nectar, helping nourish your scalp while keeping it healthy. It also contains vitamin E, marshmallow and chamomile extracts, and citric acid.
Pros
Well defined curls and coils

Provide durable and long-lasting hold

Non-flaking

Ideal for hair moisturizing

It makes your hair shiny
Cons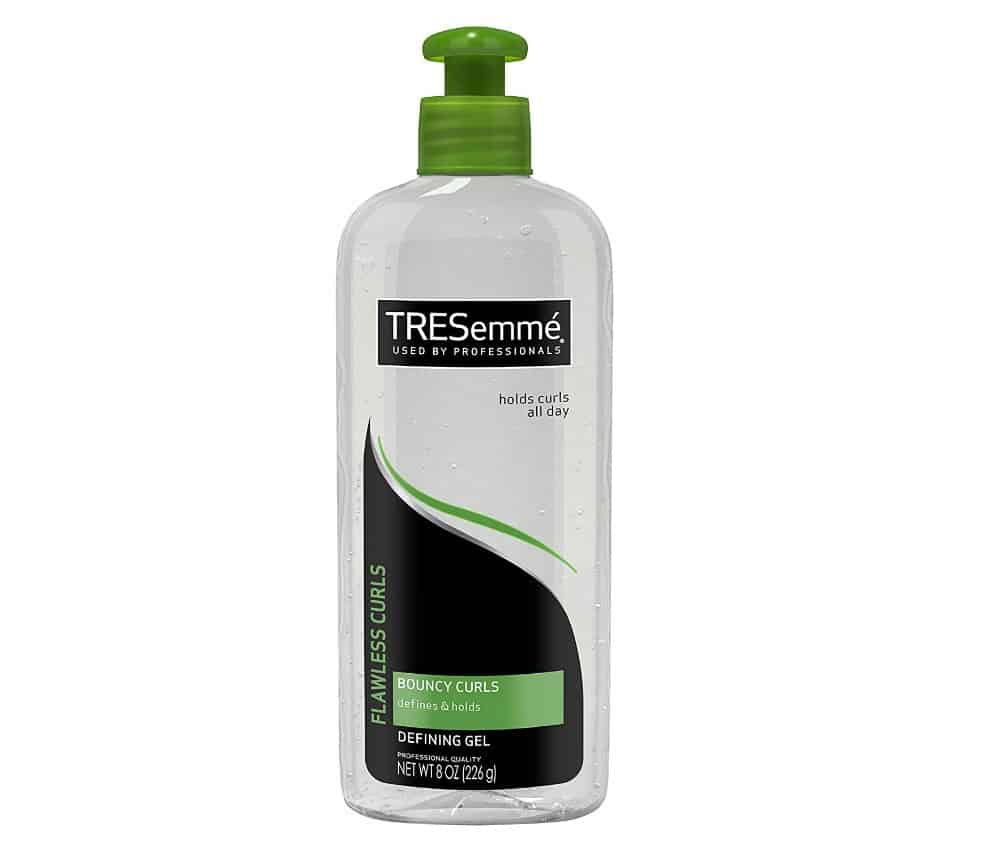 Do you want to transform your unruly, frizzy curls into defined and vibrant ringlets? Tresemme curl-defining spray gel is the real deal. It holds while giving your curls an extra bounce, radiance with extra-durable frizz control.
Make every other event a memorable one with this product. It is 100% alcohol-free and keeps your hair hydrated while giving you an unimaginable look and healthy feeling all through.
The Tresemme curl defining gel features a humidity-resistant formula to protect your hair and give it hold without making it stiff in any way. As a result of using this gel, you will realize that even on a humid day. Your hair won't be frizzy or lifeless.
Pros
Pleasant smell

Alcohol-free

Controls frizz

Does feel heavy in the hair

Easy to use

Holds curls

Does not get affected by humidity

Excellent quality

Holds thick hair up to 3 to 4 hours
Cons
Not travel friendly with the big bulky bottle

Can be sticky

Contains silicone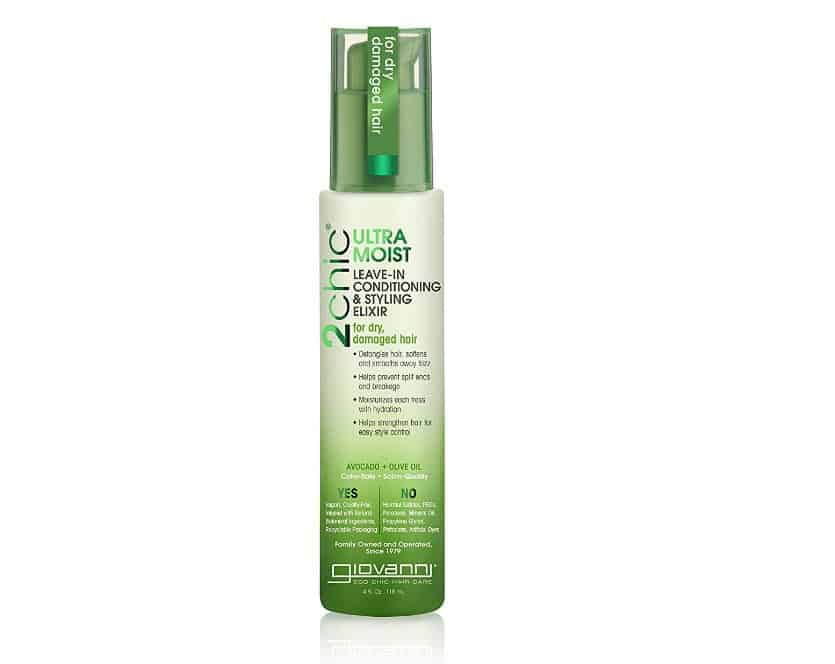 The 2chic leave-in conditioner styling elixir is a hair product for 3B hair propelled by the dual moisture mix of avocado and olive oil. It is meant to help add significant moisture and strength for healthy and lustrous looks that are always easier to style.
This product is also said to offer deep hydration. This is made possible by the ingredients that include aloe Vera, Shea butter, and botanical extracts and oils. A blend of ingredients can help balance PH levels in dry, coarse, and damaged hair.
This is also a color-safe hair product. Not only will it protect and maintain the color of your hair, but it also helps in nourishing it with proprietary vitamins, antioxidants, and omega fatty acids without stripping color.
It is vegan-friendly and cruelty-free, following several organic ingredients that are leaping bunny certified. It has never been tested on animals and comes in sophisticated and recyclable packages.
This product is also made with no sulfate and paraben. It does not contain other harsh chemicals commonly used in other products, leaving you with robust, beautiful hair.
Pros
Prevent frizz

Softens hair

Certified organic ingredients

Salon quality results

100% color safe
Cons
Strong and artificial fragrance

Not a reliable detangler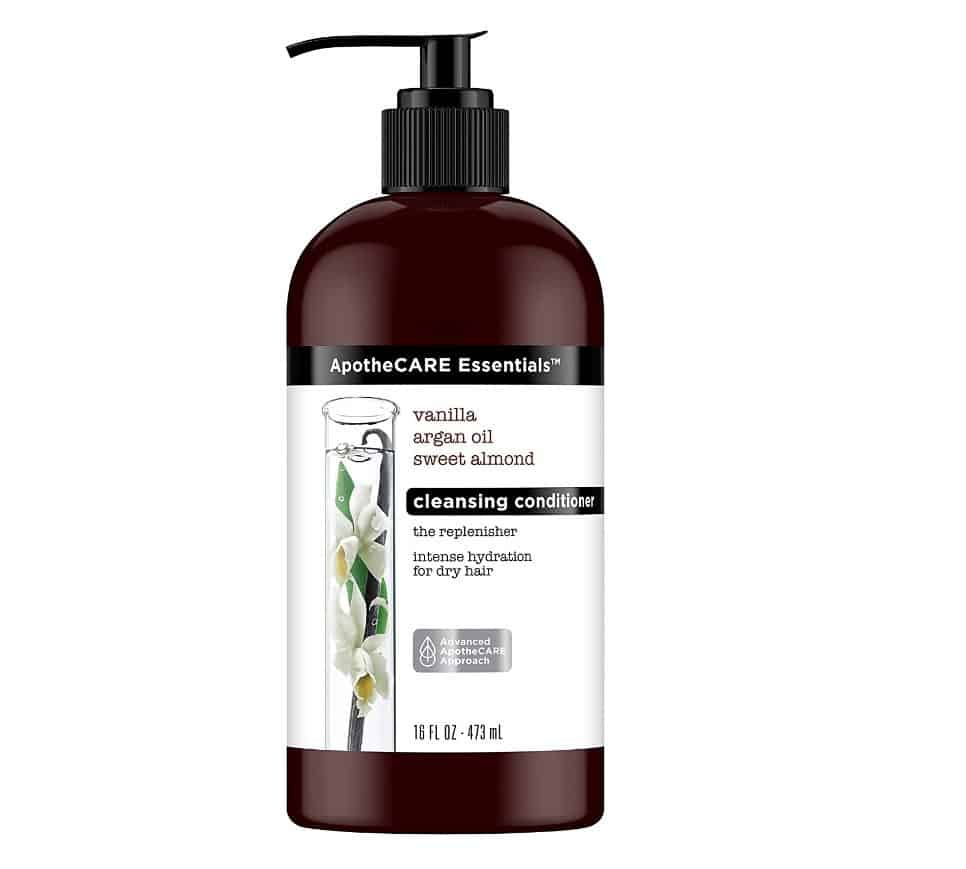 This is another product made with an anti-frizz formula that delivers intense hydration. It has combined several ingredients cutting edge science and formulated with 100% natural Moroccan Argan, oil, cold-pressed sweet almonds, and hand-pollinated vanilla to hydrate dry, frizz, textures, and curly hair.
It can be substituted with shampoo and conditioner to cleanse and nourish dry strands gently removes moisture. Due to its vanilla and orchid fragrance, this product creates an indulgent and delightful shower experience. 
ApotheCARE essentially has used a scientific approach by following the three-step approach essential in crafting it. it selects signature ingredients known for their hair and skin benefits.
The extraction technique for extracting vital elements in six plants with each meant to fulfill a particular purpose. All these guarantee optimal results for both your hair and skin cleansing routine for outstanding beautify.
Pros
Natural and plant-based ingredients

Paraben-free

Silicon free

Dye-free

Pleasant fragrance
Cons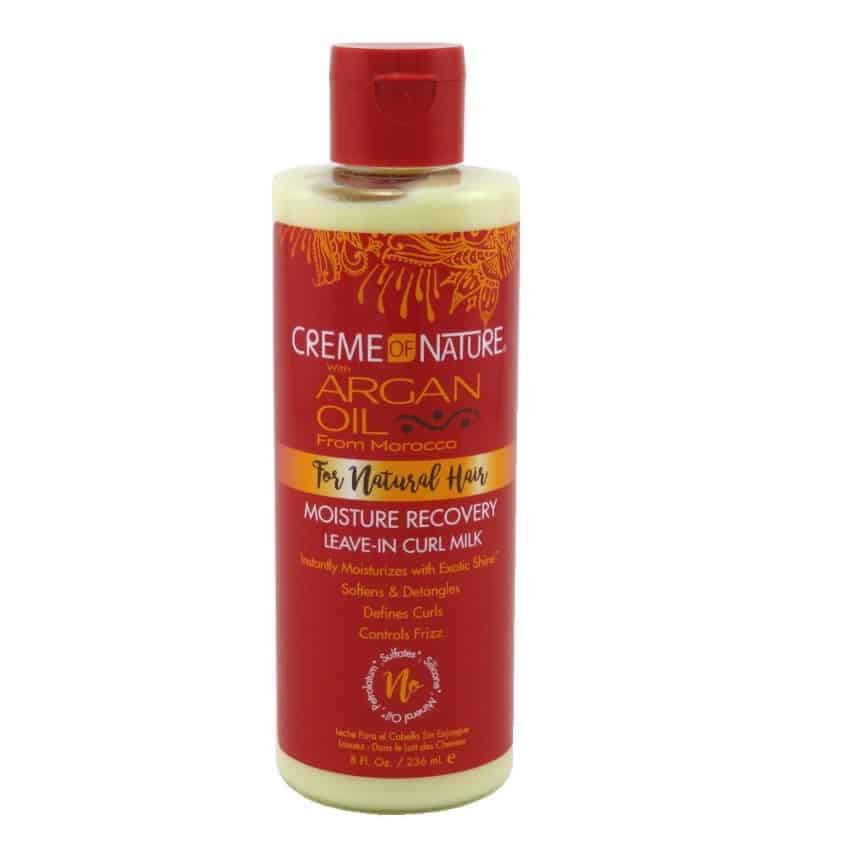 Argan buttermilk leave-in hair milk instantly moisturizes, defines, and controls frizz with exotic shine. Made with special butter of again oil, curl-loving buttermilk can nourish your curls, quench your dry hair, and dehydrate curls with extreme moisture for soft, frizz, manageable hair.
It is ideal for all curl types and can rehydrate daily to renew curls and add exotic shine. This product can be used for daily hair revitalization, and it does not feel heavy on your hair. It is made with a butter blend of Argan oil for an exotic shine on your hair.
For optimum results, you can apply Argan buttermilk daily to damp or dry hair. Do this after rinsing your hair with the crème of nature pure Licious co-wash. Distribute it evenly through hair with figures from roots to ends.
Pros
Keeps hair moisturized for long

Sulfate-free

Pleasant fragrance

Mineral oil-free

Petrolatum free
Cons
Made with an artificial colorant

Contains PEG

Thicker consistency makes it hard to dispense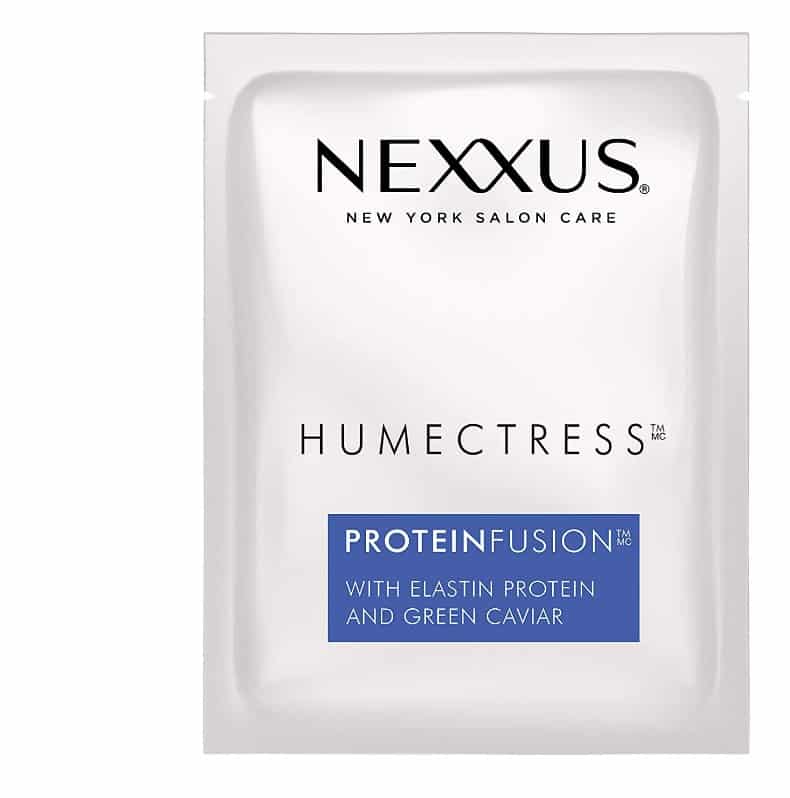 This product by nexus is made with a natural formula that withstands an urban on-the-go lifestyle. It is infused with adequate technology and precious ingredients. Get to rebalance your dry hair using Nexxus Humectress.
It can rehydrate your dehydrated hair following the presence of glycerine by binding moisture within your hair. This intense hydration of this conditioning hair mask rescues heat and the strands damaged by chemicals using advanced conditioning technology. 
It deposits this in the weakest places on the hair fiber to strengthen and improve natural hair movement. As a result, you will have healthy and lightweight hair inside and out.
If you have dry hair, it will effectively respond to the intensive moisture of this product. For natural movement and brilliant shine, you can use this hair mask as part of your regular cleansing routine with other products from the ultimate moisture collection.
Pros
It contains 100% pure elastin protein

It makes hair soft and smooth

It makes hair look health

Defines curls

Works on colored hair
Cons
Contains silicone

Contains PEG
Best Hairstyles For 3B Hair Types For Men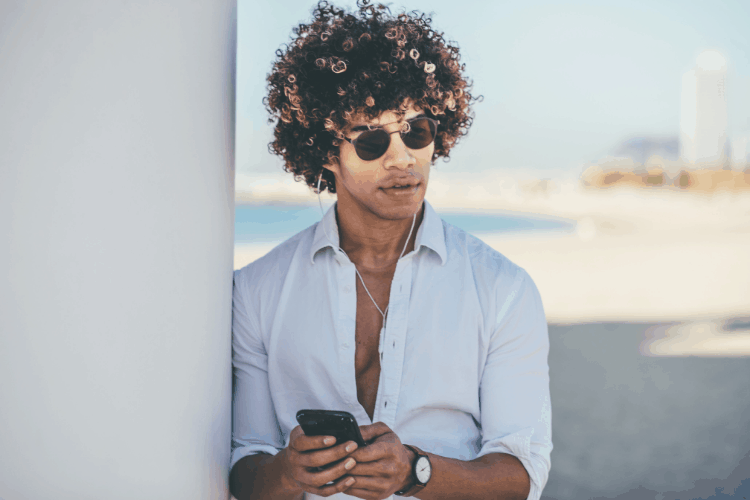 Man-Bun
A man bun hairstyle is the male version of that lazy hairstyle mostly done by a lazy lifestyle hack. For this hairstyle, you only need to comb up your hair and then using an elastic band, hold it together, and tie it on top of your head using the band. This is ideal for those people with long curls. They can add volume to the hair by burning on top and leaving the bottom open.
Messy Curls
Messy curls are another 3B hairstyling that is done naturally. You can use five proven ways to get there without using any beauty products. This is also one of the most effortless styles you can do without much effort.
However, curls may become harder to handle, and leaving them natural sometimes sounds the best way. To do the messy curls, comb your dry or damp hair upward and let them dry naturally. After drying up, apply hair spray to keep the Curls In Place.
Short Crop
A short crop is a bunch of choppy curls lying on top of the head. There are short curls on top of the head. The hair on the sides and at the back is removed, and that is the short crop hairstyle for the 3B hair type.
Curly Bob
This can be of two kinds. It can be a long bob reaching your shoulders or a short bob reaching just below the ears. Curly hair can be challenging to cut a bob in. you need to have your hair wet before cutting.
Full Curls
Full curls can be achieved by using the curling irons for a proper and complete curl look. Avoid heat application if you wish your hair good health. This looks great when you have voluminous hair in your head.
Best Hairstyles For 3B Hair Types For Women
Air-Dried
Drying your hair is a hairstyle, although people sometimes are afraid of rocking them the way they are. Hair, especially 3B, is beautiful, so keep the heat of your hair and let it be.
Diffused
It is the softer way to wear your curls. Using a hair diffuser attached to your blow dryer, you can disperse the hair to reduce frizz and disrupt the natural wave pattern. 
Space Bun
This is the same style our mom used to style our hair when we were young. We could have our part in the middle, pulled into two ponytails holders, and the hairstyle is up. 3B hairstyles can work with this style.
You can do this by putting the top of your hair into two puffs and leave the bottom out of it not long enough. If you have long enough hair, you can make two buns and leave some bangs out. 
Hair Puff
You can create a hair puff by a simple up-to task that looks cute and sweeps hair off your face.
Hair Flip 
 If you have been longing for a way to make your hair add volume and length, the hair flip hairstyle is ideal for 3B hair. You only need to do a rock deep side part.
Figure Coils
If all you need is extra-defined hair with retained length and shape, you can try fingering your coiled hair. You can either do the front sections or do your entire head, but it will look great in either way. Separate and fluff the finger coils.
Happy Halo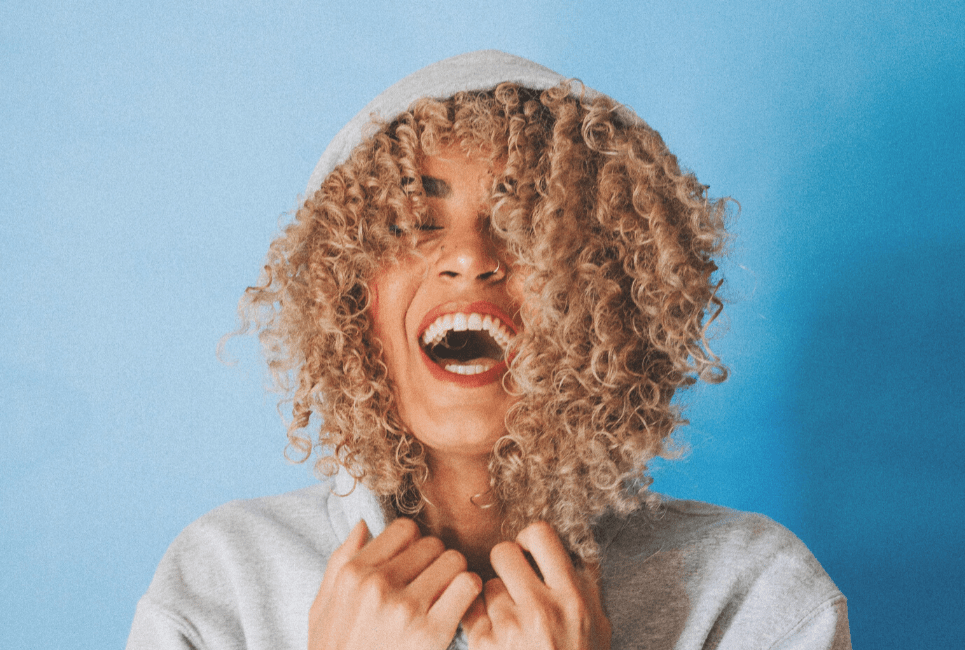 Happy halo is one hairstyle that only needs you to grow your hair evenly and just bask in your halo curls.
Side-Swept Baby Bob
 When your hair is grown more and maybe too short for a ponytail, you can part your hair on the sides and still define your curls as much as you can.
How To Take Care Of 3B Types Of Hair
Do's Of 3B Hair Type
Shampoo Your Hair Once A Week
If your hair dries out often, you are not alone, and this is common with 3B hair, which is one reason you need shampoo and conditioner. We advise you to cut down on washing your hair and do it once a week. The more you do it, the more you strip your hair off the moisture, making it dry. Doing it less often ensures your hair is clean yet nourished and hydrated.
Find The Right Product For Your Hair
 It may take you a little while to know the right products for your hair. The most recommended ones are the humectants. They help attract moisture that is essential for your hair. You can also lock for moisture with light oils.
Detangle With Your Fingers
 Often is the time you are tempted to go in front of your mirror with a wide-tooth comb ready to detangle your hair. You can easily rip through only to damage your hair. Instead, detangle your hair using your figures after you have showered. This is easier and most effective. Also, you can try after you have applied conditioner for detangling spray.
Deep Condition Your Hair Regularly
3B hair dries out quickly and may frizz easily too. The only remedy to this is to deep condition your hair regularly twice a week, but do this according to how dry your hair feels; how frizz do you have daily. A deep conditioner will help maintain or improve the moisture protein balance of your hair.
Note Your Hair Porosity
3B hairs are said to be high porosity, which means they can easily absorb moisture oil and other products. It means you may find it hard to rain the moisture on your hair for long.
When dealing with porous hair, the solution is to reduce and reverse damage to the cuticle and help your hair retain moisture. You can do this by applying the right products for your hair type, including literally heavy ingredients like oils or butter.
Don'ts Of 3B Hair Type
 Avoid using sulfate, paraben, silicon, sodium Laurent sulfate in your hair products. Products containing these ingredients pull natural oil from hair, making them dry quickly and subject them to breakage.
Do not use hot water when washing your hair. Hot water lifts cuticles and causes further damage. Instead, use lukewarm water when you condition and wash your hair.
Do not dry your hair using a towel; it creates friction and causes breakage. Use cotton material to dry your hair. It has a smooth fiber and can help protect from such damage.
 Do not do a lot of heat-based styling on your hair. Doing this can damage your hair and lead to breakage. If possible, go for non-heating styling. If you must go the heating way, put heat appliances on lower heat settings and ensure you use a heat protecting product on your hair.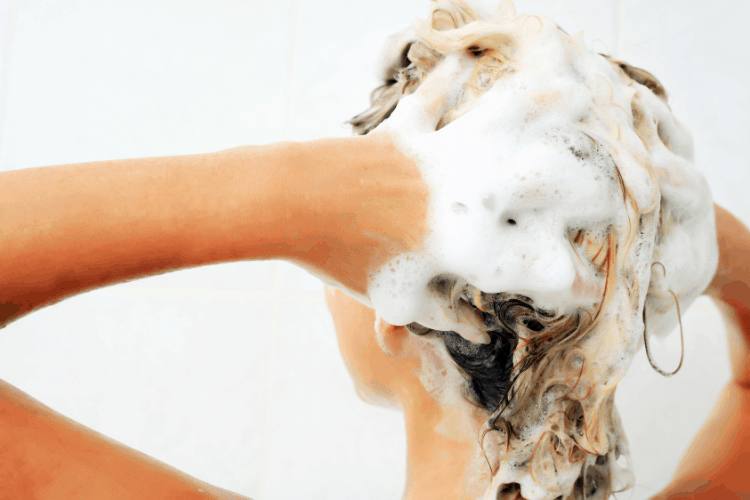 Frequently Asked Questions
Question: How Do You Know If You Have 3B Hair?
 Answer: If you have 3B hair, your curls are springy, and you can see variants anywhere from corkscrews to ringlets. Your curls may also look voluminous.
Question: How Often Should You Wash Your 3B Hair?
Answer: You are advised to wash your hair at most once a week. If you are washing it frequently, cut your routine. Washing your hair more often strips off the moisture and natural oils from your hair, leaving it naked. As a result, they get to dry up even with the slightest exposure to heat.
Question: What Happens If I Don't Wash My 3B Hair For Two Weeks?
Answer: If you stay for an extended period without washing your hair, you can build up on your scalp, damaging your hair and even cause stunted growth.
Question: Why Does My 3B Hair Look Better When I Don't Wash It?
Answer: This is due to the oils that create more moisture and grit for the products to hold on to. It is typically known as the after the hair.
Best Hair Care Tip For 3B Hair
Avoid washing your hair with shampoo often. If you wash your hair many times a week, it is recommended to cut down your washing routine. If you have to wash, let it be once a week.  Frequent wash causes shampoo to dry out your hair by stripping moisture and natural oils for your scalp.
If you do it once a week, you will keep yourself clean and yet nourished and hydrated. If you feel that you need to cleanse your hair in between, you can use a moisturizing co-wash. It is one of the ways to hold over your hair. You will still keep it hydrated and moisturized.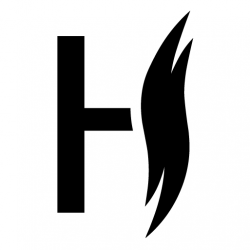 Latest posts by Hair Kempt Team
(see all)