As you age, your hair changes, and your want for low-maintenance hair increases. Finding the best short spiky haircuts for over 60 can help.
Going shorter with your hair accommodates these needs. However, that doesn't mean you have to go for one of those boring, old lady haircuts. A short spiky haircut may be just what you need.
The Best Short Spiky Haircut for over 60 Up Front
My favorite shorty spiky haircut right now if the all-over one-length spiky pixie. It's easy to maintain, quick to style and works on just about every hair type. I also think it looks extremely classy, while also being edgy with all that texture.
What is a Short Spiky Haircut?
A short spiky haircut is pretty much what it sounds like. A layered, short haircut that has texture or spikes up. They usually are short enough not to have a ton of movement, starting above the chin. This lack of movement can create some textured spikiness in your hair with the appropriate products.
Short spiky haircuts may help you with common problems that women incur with their hair as they age. These are hair loss, hair becoming courser in texture, changes in wave patterns, and grey hair. Do not worry if this is happening to you. These symptoms are completely normal.
A short spiky haircut can help with hair loss by giving it more volume. You can actually use your coarser hair as an advantage with this haircut as it helps your hair spike easier. If your wave pattern has changed, this haircut basically cuts off any wave patterns you may have acquired. A short spiky haircut can make grey hair look more edgy and stylish as well.
What to Consider Before Making the Chop
Even though a short spiky haircut can be advantageous for older ladies, it comes with a few things you should think about before making the chop. You're making a big change, and with any change, there are things you probably wouldn't have thought to consider. Here are a few things to contemplate before committing.
Maintenance
Maintaining any short haircut is going to require a lot more visits to the salon than a longer haircut. It's not that your hair grows faster when it is shorter. It just appears to. Think of it this way. When your hair is only an inch long and grows half an inch every month, it is growing double its length in a couple of months. That seems like a lot, but it's not if your hair is 8 inches long.
You should expect to have a trim every 4 to 6 weeks. If you do go longer, you may not be able to maintain the spiky style that you wish to achieve with this haircut. The longer your hair grows, the more weight it has. The more weight, the less it is going to want to spike up.
Grow Out
Whenever you make the chop to a short haircut, it can be really difficult to grow back out. You need to be 100% sure this is what you want when you do it. As mentioned above, your hair grows half an inch every month. Therefore, it could take up to a year for your hair to grow back out to a normal bob length.
If you aren't certain about going all the way to a short spiky haircut, start by gradually going shorter. You could start with a shoulder-length bob, then a chin-length bob, then an A-lign bob until you reach your ultimate goal. This way, if you decide you don't like it short, you don't have as much to grow out.
Your Face Shape
Every face shape can pull off a short haircut. You just need to do the right short haircut for your face shape. There are 6 different face shapes. They are oval, round, square, long, diamond, and heart-shaped.
The key is to find a cut that makes your face look more oval. If you already have an oval face shape, you are one of the lucky ones that no haircut looks unflattering. For instance, adding bangs to a long face can give your face the appearance of being shorter. Also, framing your jawline or the side of your face can make it look less square or round.
Your Hair Type
Most hair types can pull off a short spiky haircut, but not all. The only hair type that can not be styled into a short spikey haircut is very curly hair. No matter how short you cut it, it will always have some curl in it, causing it not to be able to spike.
If you do have very curly hair, you can get a short spikey haircut by doing a relaxer or smoothing treatment on it first. This will pull out some or all of your curl, making it able to spike when short. However, this does become expensive and requires a lot of maintenance.
The Best Short Spiky Cuts for Women Over 60
Long Textured Pixie Cut
A long textured pixie is best for those with round or square face shapes and thick, wavy hair. This is also great for those that want to wear their hair in different styles. Since it is longer, you can either spike it up with texturing products or wear it sleek and smooth for a more professional style.
You may be able to go a little longer than other pixies with this one as well. Since it is longer, it will take a little longer for it to lose its shape. However, it being longer also means you may need to use a little more product and time to style it.
Short Sides and Spiky Top
For the edgiest look, shaving the sides and fading them up to a spiky top is the way to go. This look is great for those with some curl in their hair since it is short enough to cut off most of the curl. It is also great for straight, thin hair as it will give it the look of volume on top.
This cut requires the most maintenance out of all the short spiky cuts. You should have this cut trimmed every 4 weeks to keep its shape. Going longer will make the sides too long and could even make them poofy.
Spiky A-Lign Pixie Style
An Align haircut is when it is shorter in the back and longer in front. Making it great for those that don't want to fully commit to a short spiky haircut. You can make it short enough to spike in the back but leave it longer around the face. This also makes it great for those with round or square face shapes and thick hair.
This is another haircut that can go a little longer than other pixie cuts. Since the front is already long, you don't notice the grow out as much there. As the back grows out, it simply turns into a long textured pixie.
Spiky All-Over One Length
For more of an '80s-'90s look, a spikey all-over one-length cut is a great option. This is another great option for those with curly hair or thin, straight hair. It's short enough to cut off the majority of your curl pattern so that it can spike. It also gives thin hair the look of volume.
To keep your hair spikey, you will need to have this haircut trimmed fairly often. The longer it gets, the more weight it will have. With more weight, it gets harder to spike it. However, if your stylist texturizes your haircut heavily, it could last longer.
Flipped Up Layered Cut
There are a few different ways to do a flipped-up layered cut. One of the most popular ones is with the front wisped back and the back curled up into a spiky flip. You could also have the sides long enough to curl up into a spikey wisp. This haircut is harder to style for those with curly hair. It is best for those with thick hair and straight or wavy hair.
Flipped-up layered cuts require a little more styling than other short spiky cuts. In order to get your hair to flip up, you need to use a brush and a blow-drier, whereas others may not require any blowdry styling. However, as long as you can still get your hair to curl up, you can go longer between trims.
Asymmetrical Spiky Cut
Much like the Spiky Align cut, the back of this haircut is shorter and the front is longer. The difference is it is parted deeply on the side and one side stays shorter. This is a great choice for those with longer faces. It allows some hair to go across the forehead, shortening the length of the face. It also works well for those with thick hair and wavy hair.
Depending on how short you go with the Align bob will affect how long you can go between trims. If your shorter side is over the ear, you will have to have it trimmed up every 4 weeks because it will flip up on the ear. If it is over your ear, you can go a bit longer.
Spiky Pixie with Bangs
Another short spiky pixie that is great for long faces is one with bangs. Having a little bit of hair down over the forward shortens the total length of the face. You can make this a textured, wispy straightforward bang or a heavy side-swept bang. The choice is up to you.
Depending on how short you go with your haircut will determine how long you can go in-between haircuts. The longer you go with your bangs, the more you will have to have them trimmed to keep them out of your eyes. You could just go in for a bang trim instead of an all-over trim as well.
Faux Hawk Spiky Cut
If you are looking for something extremely edgy, you could get a faux hawk pixie. This haircut resembles a mohawk but fades into it rather than having a blunt line where it's shaved on the sides and long on top. You could also style this to be spiky all over or down and sleek. This cut does not work for those with longer faces.
You'll want to have this trimmed every 4 to 6 weeks depending on how short you go with it. If you have the sides shaved and faded up into the faux hawk you'll need it trimmed sooner. If you have it longer, you'll only need to trim it when the top gets too long for your liking or the sides get poofy.
Stacked Spiky Haircut
A stacked pixie is when the back nape/neck area is shorter and gradually gets longer as it comes up. You can add a stack to your Align cut or asymmetrical cut for a more dramatic look. You can also add it to any other pixie to add a little bit of a round shape to the back.
Stacks lose their shape fairly easily. To keep it a bouncy round shape you should have it trimmed every 4 to 6 weeks. Just like a bang trim, you could have only the back, nape area trimmed up if you like the front a little longer.
Longer in The Back Pixie Cut
A newer trend that has been coming up is leaving your short haircut a little longer in the back. This is a trend that was popular in the '80s and has resurfaced. It doesn't need to be super long in the back like a mullet. A few wisps on the neck will give it plenty of edge without going over the top.
This doesn't need to be trimmed up as often as other pixie styles. Since it is longer in the back, you won't notice the grow out as much. You should get a trim depending on how long it takes the rest of your short spikey haircut to grow out.
Products to Style Your Spiky Haircut
Even if you have the best haircut in the world, it will not be spikey without a little help from some product. The best products to use for a short spiky haircut are pomades and texture pastes. Pomades are shiny and texture pastes are matte. Below are some key products to help you style your short spiky cut.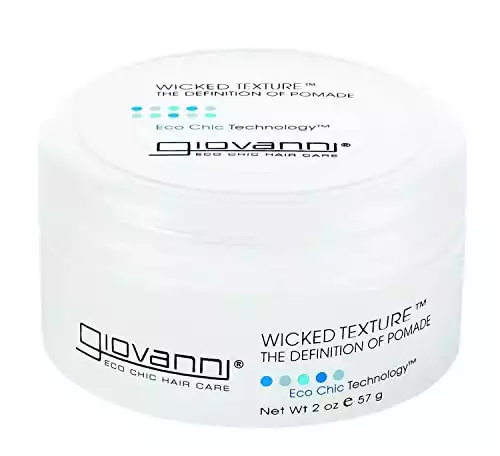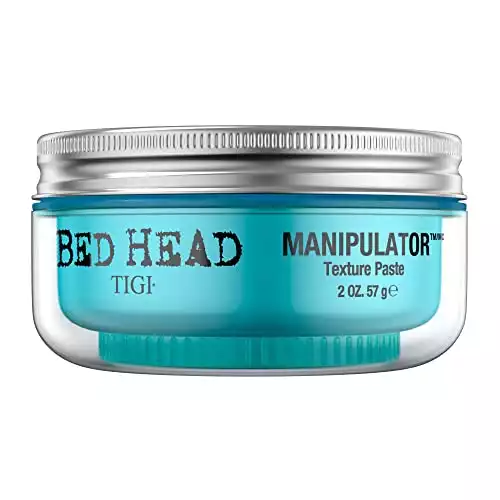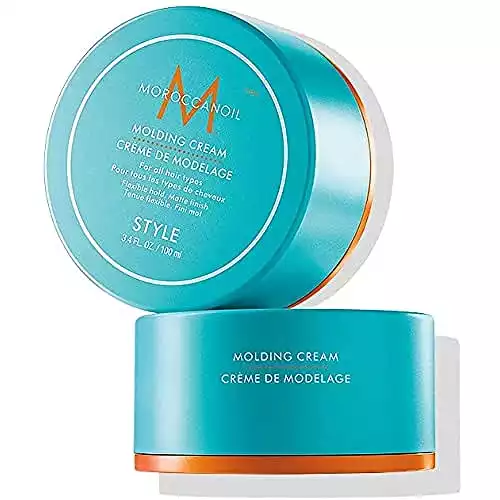 Moroccanoil Molding Cream | Amazon
A pliable, workable styling cream enriched with thickening fibers to sculpt and shape texturized looks and structured styles. Semi, matte finish.
Buy at Amazon.com
We earn a commission if you make a purchase, at no additional cost to you.
08/03/2023 03:38 pm GMT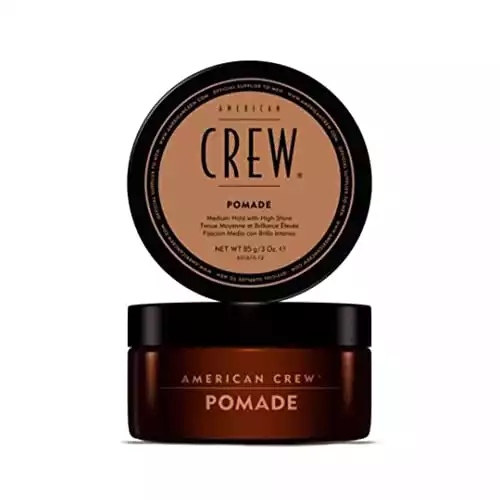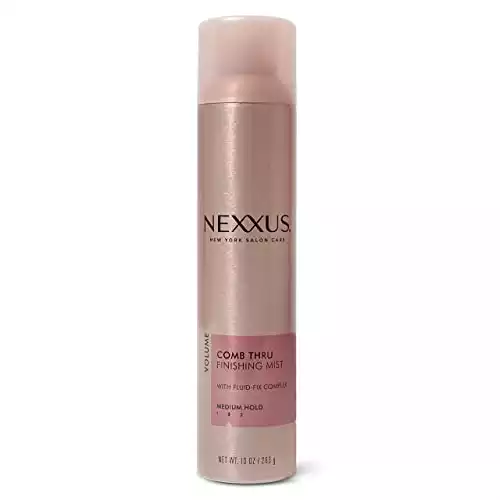 FAQ's
Question: How often do you need to trim a short spiky haircut?
Answer: You should trim your short spiky haircut every 4-6 weeks. Short hair loses its shape quicker than other hair lengths. Therefore, in order to maintain the shape of a short haircut, you need it trimmed more often.
Question: Is a short spiky haircut hard to style?
Answer: Short spiky hair is one of the easiest styles to achieve. You simply add some texture paste or pomade and blowdry while moving it with your fingers into place. Since it is short, it shouldn't take any longer than 5 minutes to blow dry.
Question: Does a short spiky haircut take a long time to grow back out?
Answer: Yes. Your hair grows about half an inch every month. Therefore, it will take about a year for your hair to grow 6 inches, which is about the length of a bob. You also need to take into consideration that the back will grow faster than the front. You will need to cut more off the back than the front as it grows.
Question: How do you spike a short haircut?
Answer: To make a short haircut spiky, you will need a texturizing paste or pomade. Apply a finger's full amount to your hands and work it around your palms. Apply it to wet hair and blow dry it while moving it to the position you want. Finish it off by spraying some hairspray.
Question: Does a short spiky haircut work for everyone?
Answer: The only hair type that a short spiky cut does not work on is very curly hair. Every other hair type and face shape has an option that works best for it. You can find which short spiky haircut works best for you by reading through this article.
Conclusion
In the end, the best short spiky haircut for you is whichever you feel comfortable with. The whole point of making the chop is to make your life easier and help you love your hair again. So if you want to go all out with an edgy faux hawk, go for it. If you feel better in something that can be worn sleek and professional, that's awesome too!
Looking for more inspirational readings? Check out: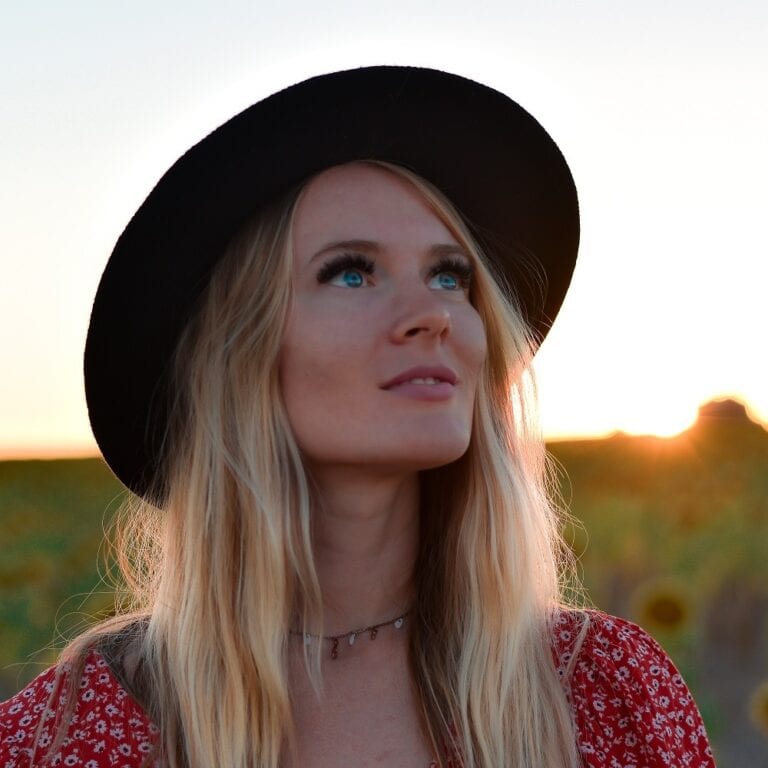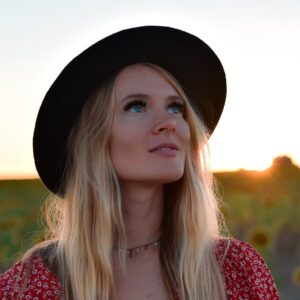 Latest posts by Haley Parker, Licensed Cosmetologist 10+ years
(see all)