Chances are you've seen Prell shampoo in the bathroom at your parent's or grandparent's house. I know it's a shampoo I would always see in my mom's shower. And my mom always had a faint smell of Prell shampoo in her hair throughout the day!
Shoot, it may even be a shampoo that you grew up using. I did, too, thanks to my mom. This product has made a name for itself over many generations. But what do you know about  Prell shampoo? Like most people, you probably don't know much about this product. You're just familiar with it. 
I've decided it's time to crack things wide open.
I wanted to get to know Prell shampoo better. Since I'm taking the time to investigate Prell, I figured I may as well share my findings with you! 
Bottom line up front: Prell is not the best choice for anyone who colors their hair, or has damaged or dry hair. There are better alternatives out there. 
Prell is a no-fuss shampoo that's been a trusted product for many years, but is probably not a great pick if you color your hair, or have dry hair, or curly hair. Here's why customers like it so much:
Amazing Scent
One of the key characteristics of Prell shampoo is its smell. Consumers absolutely love the scent of this shampoo. It has such a fragrant aroma that makes the hair washing experience even better.
It's Marketed as a Clean Product
That's right, "clean" isn't just in the name of this shampoo! There are a ton of products that you won't find inside the Prell shampoo. This shampoo is: 
Paraben free

Lanolin free

Topical antibiotic free

Gluten free

Soy free

Nickel free

Irritant free

Oil free

Propylene glycol free
Gives Hair Shine
Your hair will shine after using Prell shampoo. It does such a good job of cleaning the hair and getting rid of dirt. The end results are lustrous, shiny strands.
Rinses Out Easily
Nothing is worse than a shampoo that takes forever to rinse out. However, you won't have that issue with this product. It rinses out easily, which helps save a lot of time.
Gets Rid of Build-Up
If your hair and scalp have dandruff or product buildup, Prell gets rid of it. It's a rich formula shampoo that deep cleans like a clarifying shampoo. When your hair and scalp need a superb cleansing, this is the product to use.
Bright-Green Color
This is a key feature because it's one of the most notable attributes of Prell. Most shampoos have a white or cream color, but not this one. You'll always be able to recognize Prell due to its beautiful hue.
The Pros of Prell Shampoo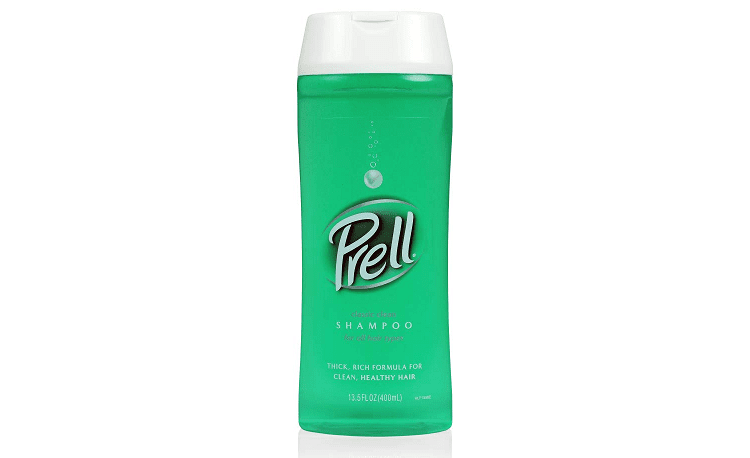 Prell isn't just shampoo with a pretty color. It also has other positive attributes, such as:
Alcohol-Free Formula
Alcohol is known for stripping the hair of its moisture. Thankfully, alcohol is not included in the Prell formula. It's a water-based shampoo that aims to gently clean the hair and scalp.
Thick Formula
The formula for Prell is thick. It's such a rich shampoo, and it lathers beautifully. The overall consistency of this product is smooth and creamy.
Suitable for All Hair Types
No matter what type of hair you have, you can benefit from this product. If you have fine hair, wavy hair, or textured hair, it'll work for you.
Affordable
Prell is not an expensive shampoo. You can buy this quality product for a reasonable price. That's always a win-win!
The Cons
Even though Prell is a great shampoo, it definitely has some negative attributes. Here's what's not all that great about it:
Not Good for Color-Treated Hair
If you have color in your hair, you may want to steer clear of Prell. It's known for giving such a deep clean that it strips hair of dye.
Not Recommended for Teens
For some reason, this shampoo is marked by consumer safety information as not "teen safe." Plus, there's a ton of preservatives in here too. This isn't something that bothers me too much, but if you're looking to stay away from fillers, I would recommend you stay away from this shampoo.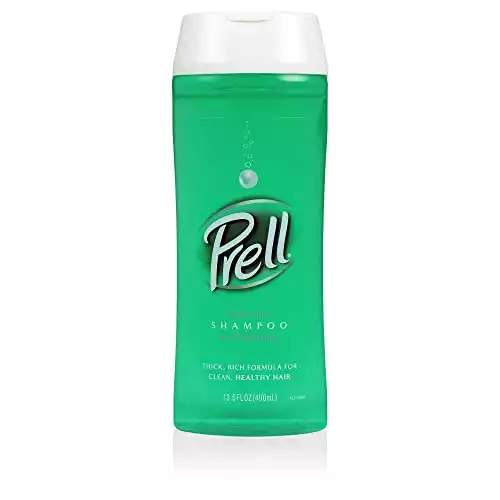 Prell Shampoo Original | Amazon
Prell Classic Clean Shampoo is perfect for all hair types and styles - straight hair, wavy hair, curly hair, dry hair, oily hair, greasy hair, thick hair, and thin hair!
Buy at Amazon.com
We earn a commission if you make a purchase, at no additional cost to you.
08/03/2023 08:45 am GMT

Recommended Alternatives
If Prell shampoo isn't your thing, I totally understand! Here's a list of other shampoos I would highly recommend you look into: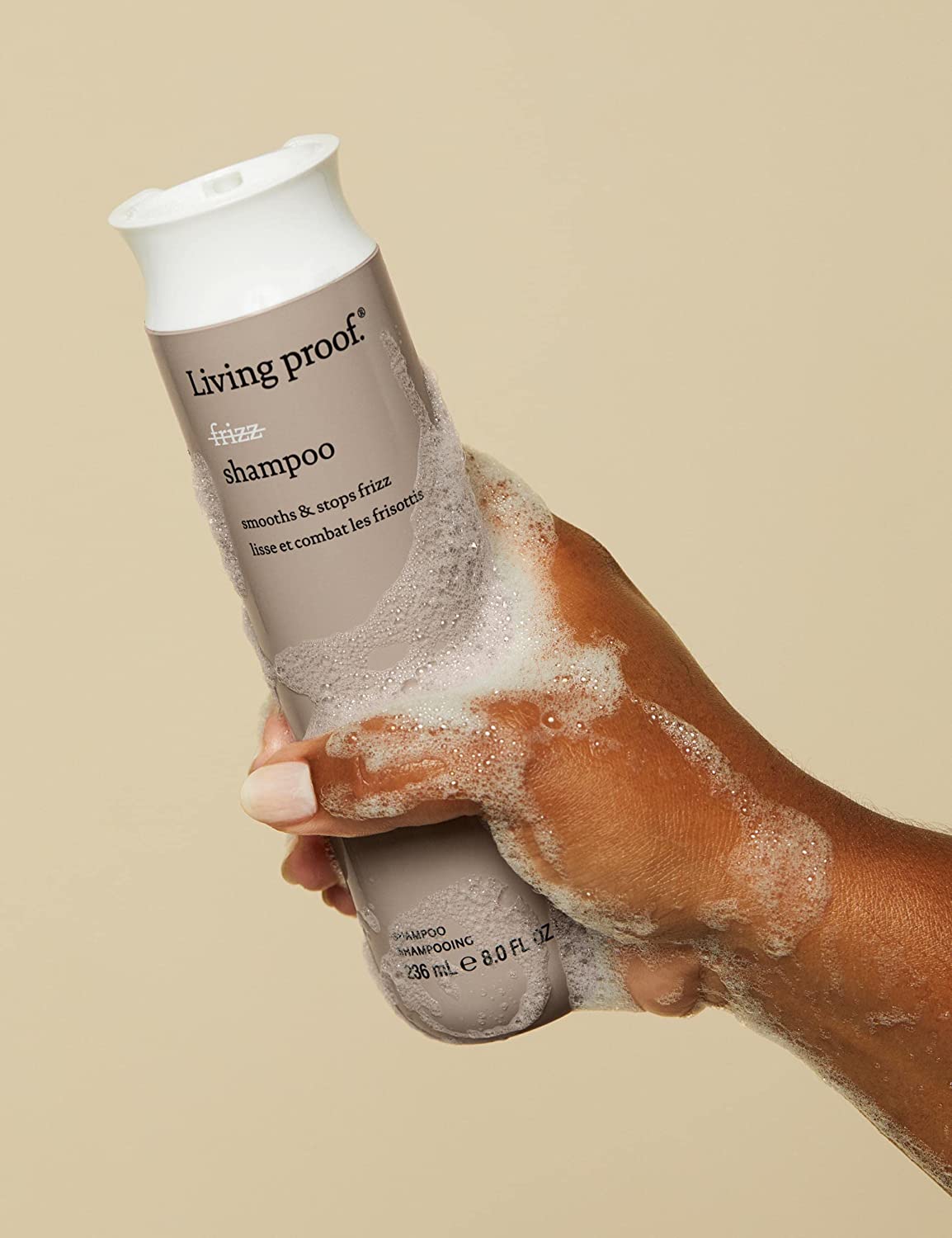 If you're looking for a shampoo that'll get you as clean as Prell does, check out the Living Proof No Frizz Shampoo. I'm in love with the scent of this shampoo! It smells like *rich people* to me. And there's no way I'll ever complain about extra help in the frizz department either. This shampoo doesn't weigh down my hair. Instead, I'm left with clean, light, and bouncy hair after I wash my hair with this!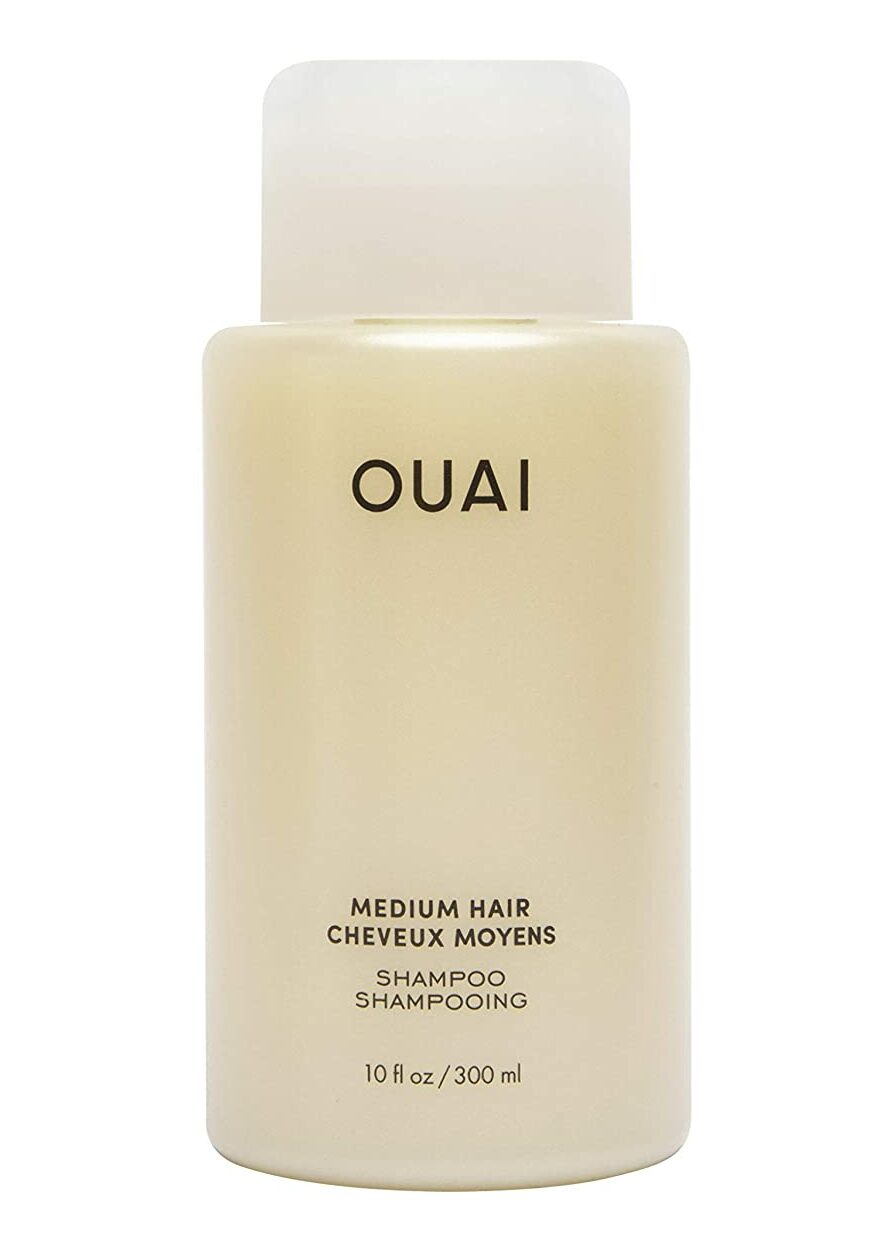 Oh, how I love Ouai! I think they'll always have a special place in my hair. Their Medium Hair Shampoo gives you the best of both worlds with cleansing and conditioner properties. The hair geek in me loves all of the additional vitamins they've included inside of their formula too. But, my favorite part about this shampoo is the gel! It's not like a cream or liquid like a lot of other shampoos out there. I'll admit, my inner child has a lot of fun playing with the gel texture in the shower.

Want a super cheap shampoo that'll help you to take care of your oil buildup? I wouldn't walk away from L'Oreal just yet. Their Expert Extraordinary Clay Shampoo works wonders on oily hair. Just like the way clay face masks work, this clay shampoo contains three types of clays. You'll find you aren't battling oil buildup (or dry hair) for 48 hours after using this shampoo!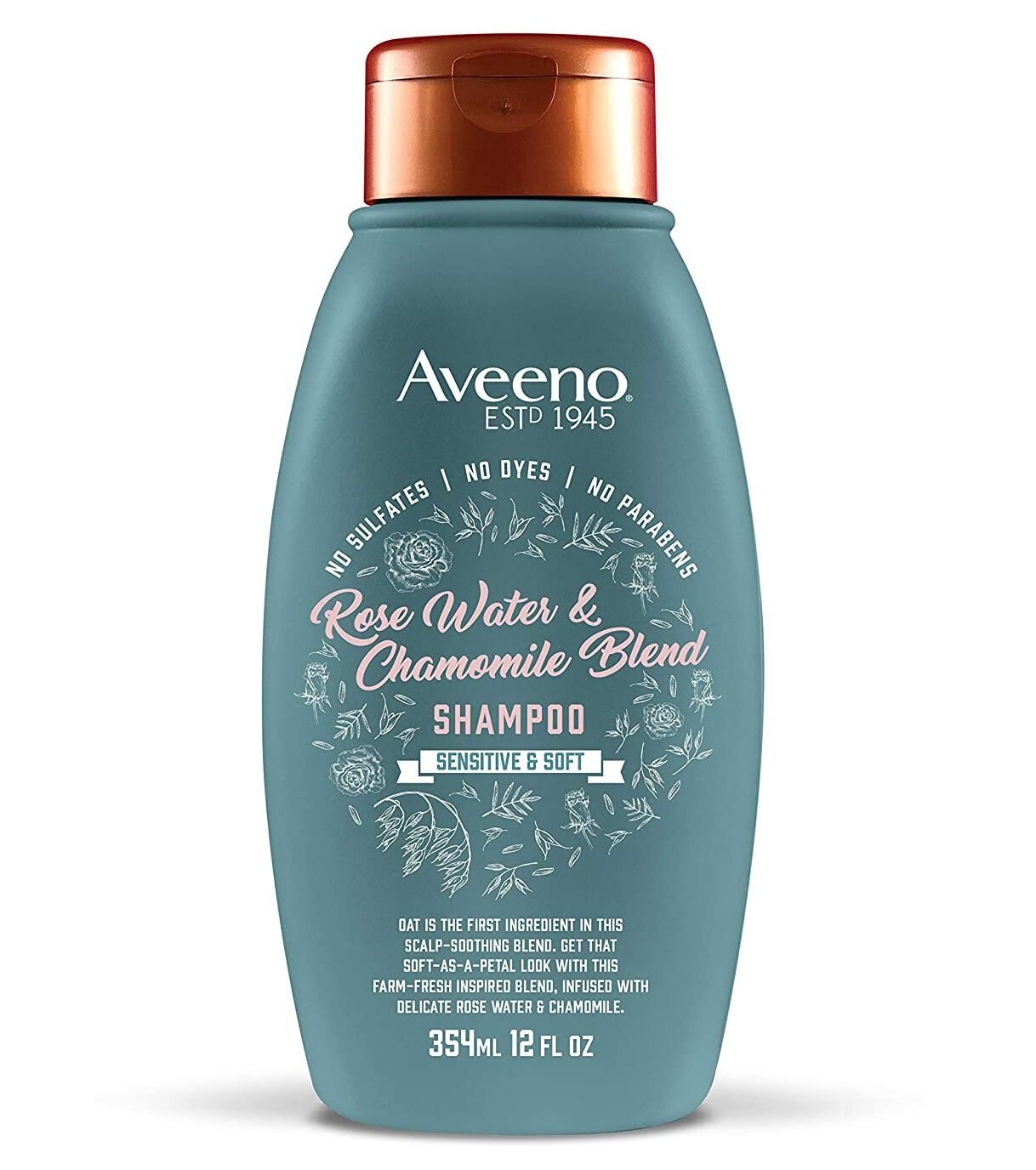 Okay, can we just take a second to talk about how cute the packaging on this is? I love it! But, that's not all that I love about the Aveeno Rose Water and Chamomile Blend shampoo. In the ingredient list, you'll find colloidal oat extract, which soothes your stressed-out scalp! Also, you'll find chamomile and rose water mixed in with this shampoo too, which help to fight against oil production. What more could you want? 
Frequently Asked Questions About Prell Shampoo
At this point, you may have a lot of questions about Prell shampoo—especially if you're not familiar with it. With that said, here are some of the frequently asked questions about this product:
Question: Is Prell Shampoo Discontinued?
Answer: Prell shampoo is a classic product. It was discontinued under its previous owner. However, you can still buy it. It's available in retail stores like Walmart and CVS, and you can also buy it online on Amazon. Currently, Neoteric Cosmetics manufacturers Prell shampoo in its headquarters in Denver, Colorado.
Question: Is Prell Shampoo a Good Product for Your Hair?
Answer: Yes, it is a good shampoo. It is a vintage product, but it has been on the market for a very long time. Not only that, it does a very good job on the hair. One of the reasons why the production of Prell shampoo started again was because customers were demanding it.
Question: Is Prell a High-End Brand?
Answer: No, it's not. You can refer to it as a drugstore brand. Although it was once popular, it was never considered high-end. However, that does not mean that it's a low-quality product.
Question: Is Prell Good for Oily Hair?
Answer: Prell shampoo works well for normal to oily hair. It washes away dirt and gets rid of oil and debris buildup. Once your hair is squeaky clean, it'll feel fresh and lustrous.
Question: Will Prell Shampoo Remove the Color from My Hair?
Answer: Yes, there's a strong possibility that it will. It's known for stripping color from hair because it's a detergent-based shampoo. Therefore, if your hair is colored, you may want to avoid Prell shampoo.
Question: Is Prell an Old Shampoo?
Answer: Actually, it is. It first hit the market in 1947 and was debuted by Procter & Gamble. Although this product came out many decades ago, it speaks to its longevity. Prell has had the ability to sustain itself for a number of years.
Conclusion
Overall, Prell is a good shampoo to use, if you're looking for a shampoo while you're on a super tight budget. It's one of those classic products that you can rely on. It provides a deep clean that'll leave your hair feeling fresh. Prell isn't a high-end shampoo, but it definitely gets the job done. I love that this product is alcohol-free and doesn't dry out the hair. So, should you try it? I think so. Do you think you'll give it a shot?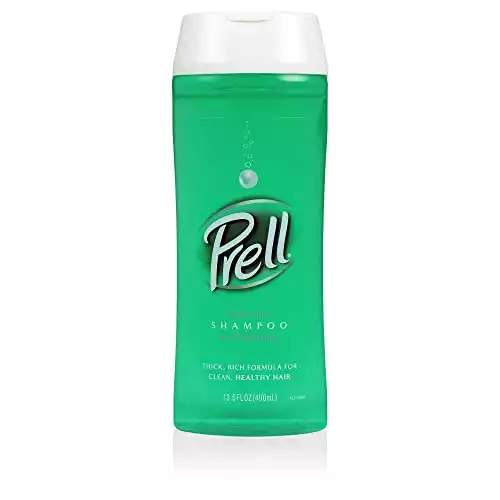 Prell Shampoo Original | Amazon
Prell Classic Clean Shampoo is perfect for all hair types and styles - straight hair, wavy hair, curly hair, dry hair, oily hair, greasy hair, thick hair, and thin hair!
Buy at Amazon.com
We earn a commission if you make a purchase, at no additional cost to you.
08/03/2023 08:45 am GMT

Looking for more interesting readings? Check out: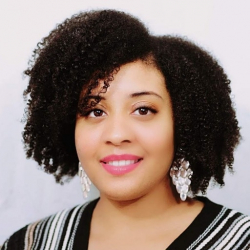 Latest posts by Candis Pope, Home Hair Product Tester
(see all)