When we think about hairbrushes, a lot of people think about a styling tool that helps to get knots out of our hair. However, scalp brushes offer something different to your hair care routine. There's a ton of amazing benefits to using a scalp brush, so we're here to help you figure out how to find the best scalp brush.
They can completely change your haircare game. Scalp care is emerging as a vital component of hair health. No longer should you ignore caring for your scalp! And if you love the process of getting your hair washed at the salon, then you should definitely look into getting a scalp brush. Using your scalp brush will provide you with the same relaxing feeling you get when you go to the salon and get a scalp massage. 
When you take the plunge to bring scalp care home, you'll need a scalp brush. It's a powerful little tool that will bring the feeling of the scalp massage into your everyday life. What was once an indulgence can now be a staple of your routine.
What Does a Scalp Brush Do?
If you've never seen one before, they can look a little odd. They are palm-sized handheld brushes with thick, soft, cone-shaped bristles to help stimulate the scalp. And since a healthy scalp means healthy hair, it's important to use one of these brushes to get those key benefits.
Whether you wash your hair every day or go a few days between washes, throughout our daily lives, our scalp becomes weighted with product buildup, sweat, dead skin cells, and dirt and grime that lingers in the air. Clarifying shampoo is the weapon of choice when trying to combat buildup, but scalp brushes offer an alternative to a specialized product.
When your scalp is weighted down with buildup, it affects your hair health and its growth. The scalp brush acts as an exfoliator to treat your scalp better than your fingers ever could (and without the finger cramps).
Improves Hair Thickness
If you're struggling with thin hair, you should definitely try a scalp brush. The brush can help invigorate the follicles and promote the growth of thicker, healthier hair. Using a scalp brush can assist in producing thicker, healthier hair from the follicle.
Stimulates Blood Circulation
When we get a full-body massage, our skin is stimulated, and blood circulation is improved. Your scalp needs the same love that you give the rest of your body. By using a scalp brush, you can ensure that blood is circulated all the way to the scalp and moves nutrients in the bloodstream.
Exfoliates the Scalp
Every time you exfoliate your face or body, you get that tingly feeling of clean. Your scalp will feel the same way after using a scalp brush. When you exfoliate anywhere on your body, you're opening up the hair follicles and sloughing away dead skin. On your head, it's no different. The brush unblocks the hair follicles and lets the new hair thrive.
Below, we have put together a list of scalp brushes based on specific criteria to get what you want out of your scalp brush.
How to Choose the Best Scalp Brush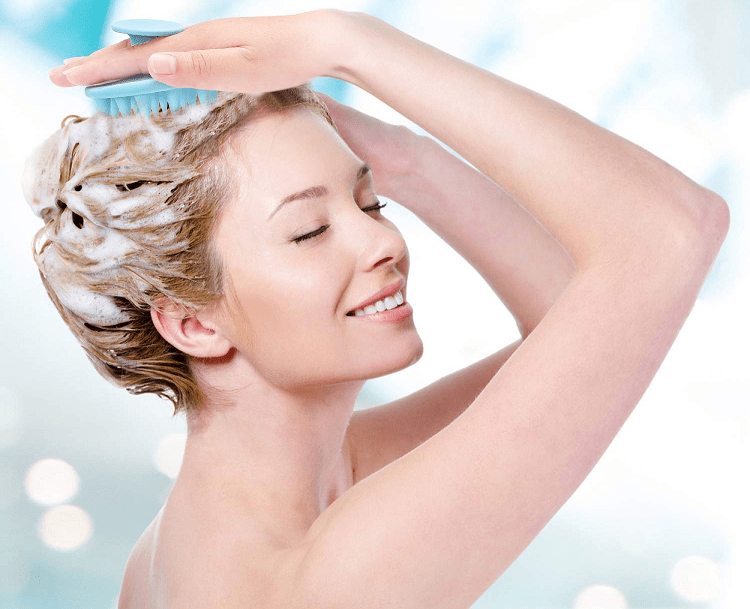 Our picks for the best scalp brushes come down to a few details. These details drive the selections on this list so you can choose what fits you best.
Comfort
Scalp brushes are meant to exfoliate the scalp without causing discomfort. You also want the brush to be easy to maneuver and comfortable in your hand.
Hair Texture
Everyone's scalp is different; hair texture is a big part of that. The thinness or thickness of your hair needs different bristles – much like a regular hairbrush. Finding a scalp brush for your specific hair type can save you tangles and breakage.
Exfoliation
Some scalp brushes are better at exfoliating, while others help relieve tension through the massage of the scalp. Exfoliation removes the dead skin and buildup, which is a feature we love in a scalp brush.
Budget
Of course, it's important to get the most for your money. If you're a little unsure about what option to go with, there are some low-budget brushes that you can try out. If you're someone who likes to splurge and indulge in the luxury of deep haircare, there are some high-end brushes to suit your tastes.
Top Scalp Brush Choices
There are so many scalp brushes on the market. Once you've browsed all the options, it can be overwhelming and leave you more confused than ever. Here are some top picks that will simplify the benefits and drawbacks to help you find your ideal scalp brush.
Briogeo Scalp Revival Stimulating Therapy Massager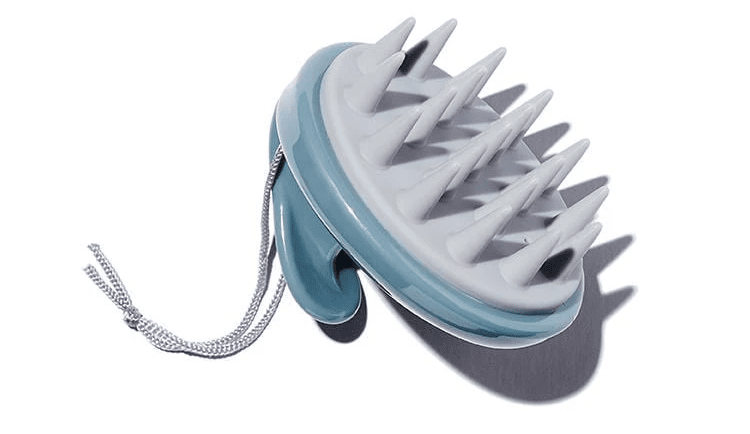 As a trusted haircare brand, Briogeo adopted the scalp brush into its arsenal of products. Their soft cone-shaped bristles improve circulation at the scalp and are gentle enough not to cause discomfort. Using it as a dry brush daily is an option, or you can make the whole experience like a spa day – add some hair oil or scalp treatment to add something extra.
Pros
Easy to grip and work through the hair, whether it's wet or dry.
Comfortably removes buildup better than fingers, reviewers say.
It doesn't tangle or break even the thinnest hair; just be sure to avoid large circular motions.
Cons
This is a costly option compared to other scalp brushes.
Deinppa Hair Scalp Massager Shampoo Brush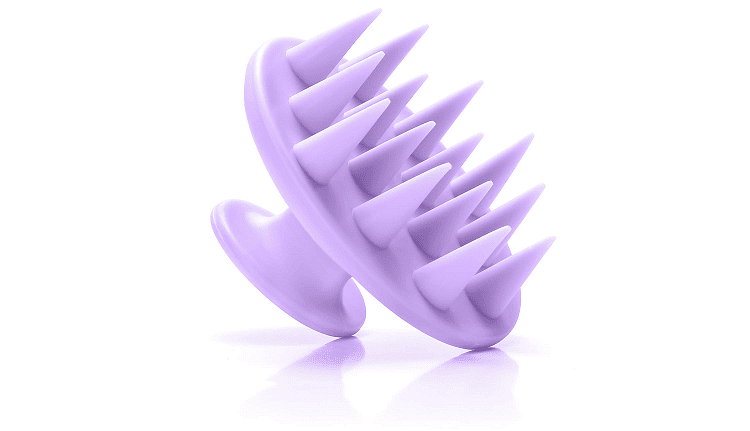 This brush is easy to hold, clean, and is gentle on your scalp because it's entirely made from silicone. You can easily improve circulation on every inch of your scalp with the extra-long silicone brush. You can reach all the tough spots on your scalp comfortably without fear of tangling or snagging. Some people even say it's gentle enough to use it on their furry friends.
Pros
A solid piece of silicone means that there are no cracks or seams for the brush to come apart or grow mold and mildew.
Reviewers say that the silicone is flexible but still sturdy enough to get a deep clean.
This is a reasonably priced, travel-friendly option!
Cons
It doesn't come with a string to hang it up, so you'll have to find another way to store it.
Tangle Teezer Scalp Exfoliator and Massager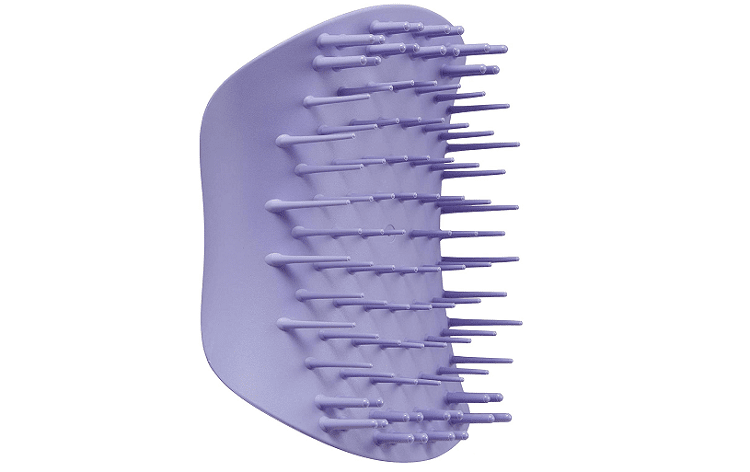 The design of this brush is unique – instead of a handle grip, it has a slot for a few of your fingers. The brush then becomes almost an extension of your hand as you work the brush, palm down, to the scalp. It's a powerhouse when it comes to exfoliating the skin of your scalp to break down all the buildup and stimulate blood flow.
Pros
It uses two thin-sized bristles to both exfoliate and stimulate pressure points for relaxation.
The bristles are long and flexible to avoid any discomfort.
Easy to hold with a no-slip grip.
Cons
Some reviewers found that the brush was a little too small.
MARVY Scalp Invigorator Shampoo Brush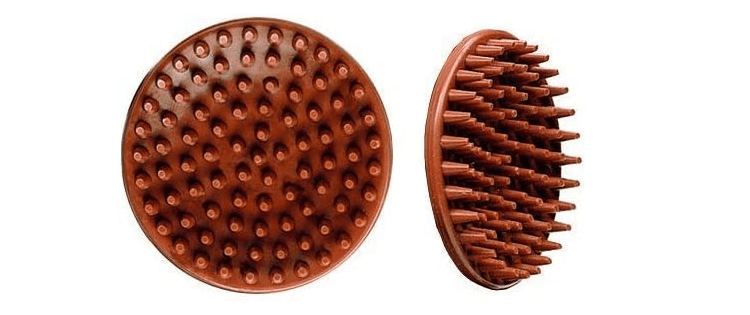 Coming in a pack of two, the MARVY scalp brush has dense bristles and is more rigid than others on this list. It has rounded tips to protect the delicate skin of your scalp while giving your hair a deep clean. It has a different design from other scalp brushes – it doesn't have a distinct handle and can be prone to slipping.
Pros
Unlike other more rigid brushes, this brush has a dense set of bristles.
It's budget-friendly – you get two for the price of one!
Easy to clean and store.
Cons
Some reviewers say that it can hurt – though some say in the best way.
Mount Lai The Jade Massaging Comb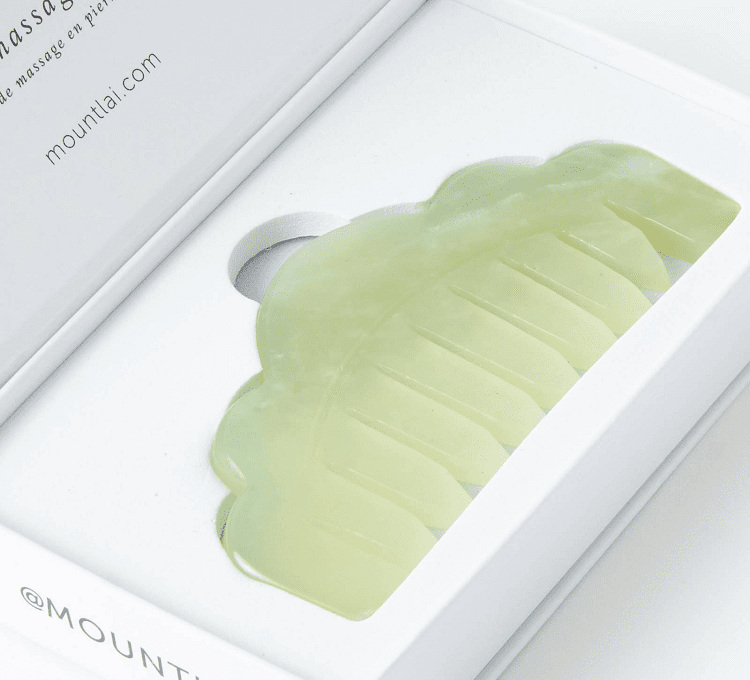 If you want to take an opportunity to really treat yourself with a scalp brush purchase, you can't go wrong with this jade comb. It is the pinnacle of luxury. This beautiful comb boasts all the benefits of a scalp brush: improved circulation, relaxation, and reduced tension. But with this hand-carved comb, you also get good energy. Jade is a symbol of serenity, after all.
Pros
Not made of plastics or silicone and will stand up to time.
Comes in a case for easy and safe storage.
Stunning design that is artistic as it is practical.
Cons
It has the design of a comb rather than a brush, so you have to handle it with a bit more care.
When Should You Avoid Using a Scalp Brush?
As lovely and luxurious as a scalp massage sounds, sometimes we shouldn't use a scalp brush. If you struggle with any of the following conditions, it's best to get them treated by a medical professional before investing in a brush that could irritate your scalp rather than help it.
Dermatitis
Dermatitis is a catch-all term for skin irritation. We often forget that our scalp is skin, and what appears to be regular dandruff could be dermatitis in disguise.
Eczema or Psoriasis
Skin conditions like eczema and psoriasis are treatable. Still, it's essential to follow a dermatologist's advice and consult them before you purchase a product that has the potential to irritate your skin.
Products That Support Scalp Health
When we think of scalp issues, our minds tend to lean towards buildup, dandruff, and other flakes. We've all gone through phases at one time or another where we actively avoided wearing black, just in case.
Dandruff and flakes are incredibly common. While a scalp brush can help break that apart and keep your scalp healthy over the long term, some hair products can support a healthy scalp.
Head & Shoulders Classic Clean Anti-Dandruff Shampoo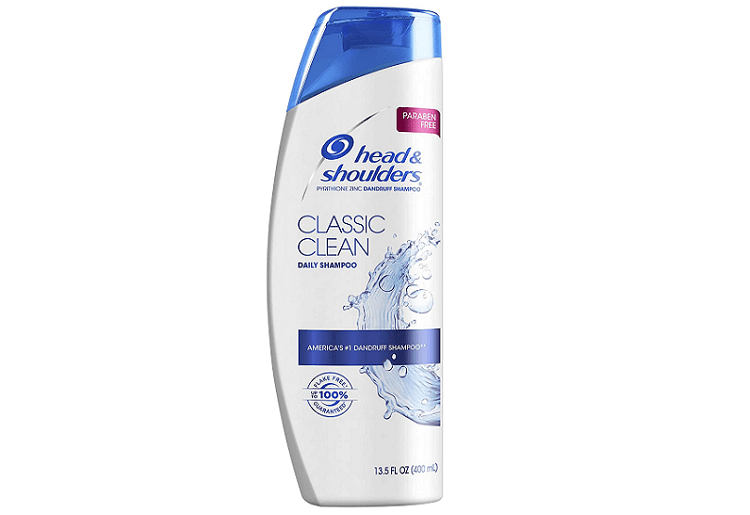 Sometimes specialized shampoo is what we need. Head & Shoulders shampoo washes away flakes at the root without stripping the scalp of moisture. It is a pH-balanced formula created with pyrithione zinc to clean the scalp thoroughly while still gentle enough for everyday use. Try using it with your scalp brush for a dandruff fighting combo you never knew you needed.
Briogeo Scalp Revival Charcoal + Coconut Oil Micro-Exfoliating Shampoo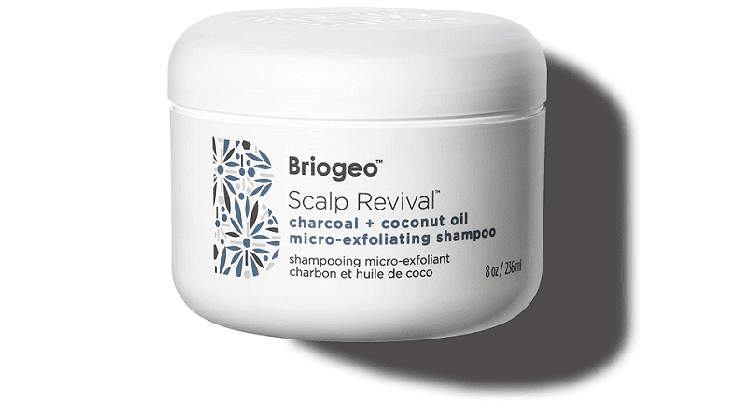 Briogeo's scalp revival line with charcoal pulls impurities from the scalp and helps restore optimal scalp health. The micro-exfoliants remove dead skin cells from the surface of the scalp, and the oils soothe and hydrate. It costs a bit more than a drugstore brand, but this color-safe, sulfate-free formula is worth it.
FAQs
Question: What Happens if I Use a Scalp Brush Every Day?
Answer: You can use your scalp brush as often as you like – there is no such thing as too much! You'll only see better results. By utilizing a scalp brush for a few minutes a day (wet or dry), you'll increase blood flow and keep hair follicles free from buildup so you can grow thicker strands.
Question: How do I Exfoliate My Scalp?
Answer: Exfoliation works best after you have washed your hair and it is still wet. It's best to use your scalp brush in the shower if exfoliation is your goal because the water can wash away any flakes or dandruff. Section your hair off and work slowly. Try not to use circular motions because that can cause tangles that you will have to deal with later.
Question: Does Scalp Massage Cause Hair Loss?
Answer: No, massaging your scalp or using a scalp brush is not going to cause hair loss. It's going to support hair growth!
If you begin to notice your hair thinning or shedding more than the typical 100 strands per day, you may have an underlying issue. Stress, vitamin deficiency, and other illness can cause hair loss, so it's best to check those areas first.
Question: How Many Minutes Should You Massage Your Scalp?
Answer: You can get the full benefits of a scalp massage for brushing or massaging up to five minutes at a time. It may seem like a long time, but you have a lot of ground to cover, and the minutes will fly by. Simply apply light to medium pressure and work your brush against your scalp in small circles. Be careful not to get too big, or you may end up with tangles.
Bottom Line
A scalp brush is like taking the salon hair washing experience home with you. You will get all the relaxation and stress-reducing benefits as well as the actual haircare benefits. Product buildup and sweat can be washed away more effectively and efficiently with the help of a scalp brush. And by making it a part of your regular hair routine, you'll start to notice healthier hair without the flakes or breakage.
Further Reading: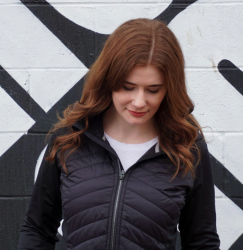 Latest posts by Kelsey Purcell, Hair Product Collector & Tester
(see all)