The sharper-styled, zig-zagged grooves that decorated hair in the 1980s have evolved into a more graceful, flowing, and springy wave that seems a bit less Cyndi Lauper and a little more beach babe.
This is a trend that we can support. With that in mind, we've outlined all you need to know about hair crimpers, including how to get today's simpler, more contemporary version of the famed '80s look, along with product recommendations depending on your hair type. 
What to Look for When Buying a Hair Crimper
When buying a hair crimper, you may get overwhelmed with all the possibilities you can buy. We came up with a few simple things to look for when purchasing a hair crimper to help you narrow down what you want. 
Material
Unlike stylers from the 1980s, today's best hair crimping irons usually contain ceramic plates, which protect hair from heat damage while adding shine and reducing frizz. Some are constructed of tourmaline ceramic, which seals in moisture and smooths hair cuticles. 
Heat
Your crimping iron should reach at least 400 degrees Fahrenheit, however, some may reach as high as 450 degrees Fahrenheit, to produce a high-definition zig-zag appearance. Look for a style that can be adjusted to a lower temperature if you want a more modest look. 
When it comes to heat, we like crimpers that turn themselves off after 30 or 60 minutes. This means you'll never have to worry about forgetting to turn it off when you're out and about again. 
Shape
The plate form is the most essential aspect of crimping irons. Choose tiny, sharply angled ripples for a genuine crimp with a unique crinkled appearance. Look for plates with bigger (and typically fewer) ripples if you want a more subtle effect. You'll want a tool with many barrels or smoother, less angular grooves for gentler waves.
Pattern and Depth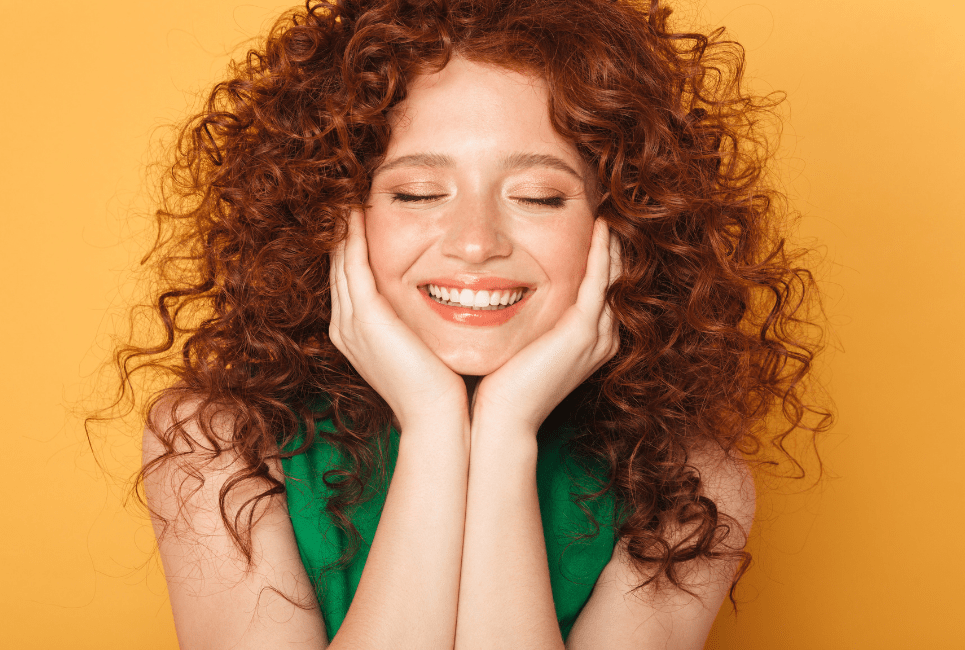 Another thing to think about is what kind of crimp you want in your hair. The number of teeth on different crimpers varies. More teeth on the crimper plate equal more texture and volume; fewer teeth equals a wider space between the teeth, resulting in less volume and more waves in the hair. 
Some crimpers feature teeth that produce deeper crimps, while others produce shallower crimps. Hair that isn't deeply crimped generally returns to its natural shape after a period of time. 
Hair Density
Always pay attention to the general thickness of your hair, as well as the feel of it. A higher heat setting is generally required for thicker hair, while a lower heat setting is best for thinner hair. You want a curling iron that will do little damage to your hair's health or produce holes in the general structure of your hair shaft.
Hair Texture
Your hair texture may have an impact on which curling iron will give you the greatest results. Some coarser hair types demand higher heat settings, while finer hair textures will benefit more from heating equipment with a lower heat setting that will not harm their hair. 
Curling irons with heat settings ranging from 376 to 420 degrees should be purchased by those with natural hair textures. Meanwhile, if your hair has a straighter structure or has had chemical treatments, such as hair color, go for irons with a lower setting, closer to 350 degrees. 
How Long Does it Last
Some hair crimpers leave the hair styled for an extended period of time, even until the following wash. Cheap, ceramic-coated crimpers, on the other hand, do not style the hair for a long time. Such crimpers expose the hair to uneven heat, resulting in hair damage.
Price
Be aware of your financial situation. Curling iron costs may be shocking if you don't plan ahead of time, and they may even tempt you to spend money you weren't intending on spending on a heating tool.
You don't have to spend a lot of money to get a good curling iron. On the market, there are dozens of them. If you have the funds, though, do some study and select those that appeal to you.
Best Hair Crimpers Depending on Your Hair
When you're trying new things on your hair, you want to make sure you have the perfect products. We've compiled a list of hair crimpers for each hair type to ensure the best curls for everyone. 
Short Hair: Bondi Boost Wave Wand Mini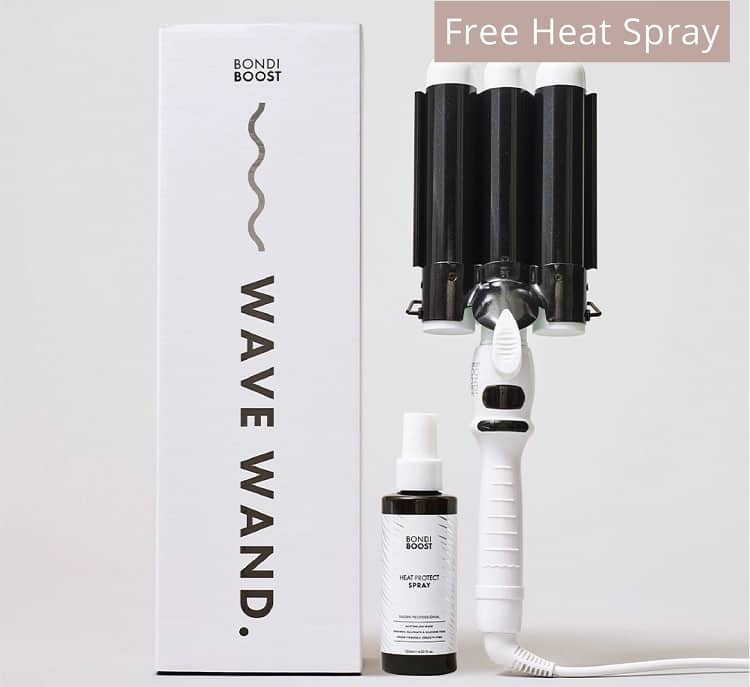 Crimped hairstyles aren't exclusively for longer hair. If you have a fashionable haircut, consider Bondi Boost's tiny hair crimper, which has smaller barrels that are excellent for shorter hair. Furthermore, the wand's smaller size and non-slip grip make it a lot simpler to manage through shorter layers. 
Price: $58
Long Hair: Bondi Boost Wave Wand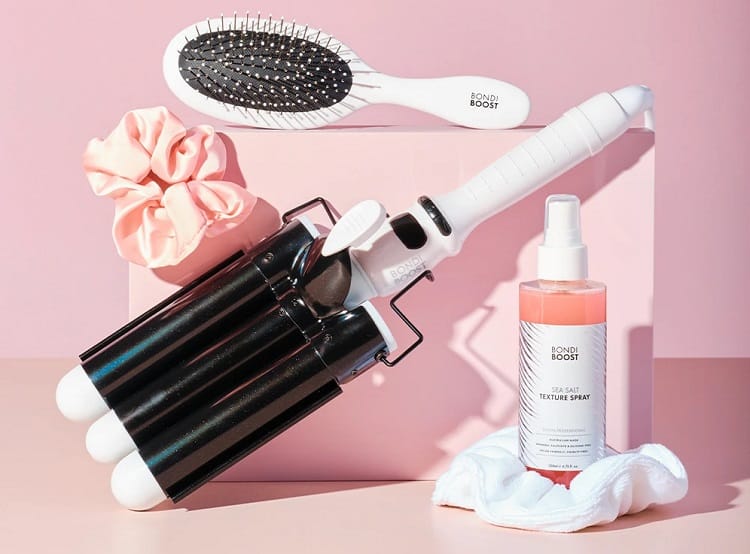 You know the drill if you have long hair. On a regular day, washing, drying, and styling take twice as long. When you're trying out a new wavy look, it doesn't matter. The Bondi Boost Wave Wand, on the other hand, has extended barrels that cover more surface area and crimp the whole hair strand in three to four rapid gripping strokes. 
Price: $58 
Fine Hair: Le'ange Le Waver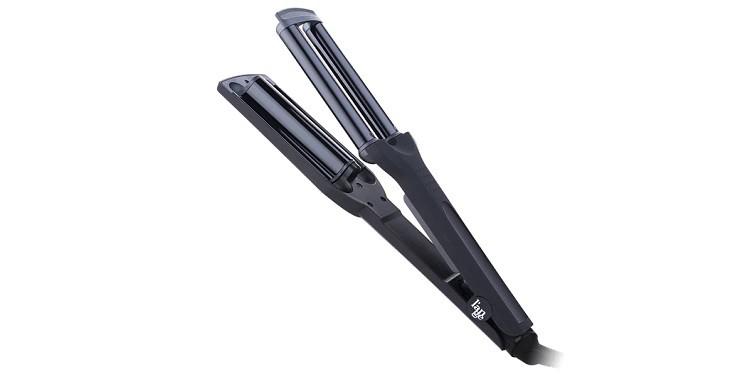 Thin hair, on another hand, is prone to kinks as a result of its pliability. This hair crimper from Le'ange, on the other hand, creates tight, textured, crimp-like waves that help thin strands gain volume and structure.
It also features a digitally adjustable heat setting, which is important for minimizing heat damage to thinner strands. Start with the lowest setting and work your way up if necessary. 
Price: $99    
All Hair Types: Amika High Tide Deep Wave Hair Crimper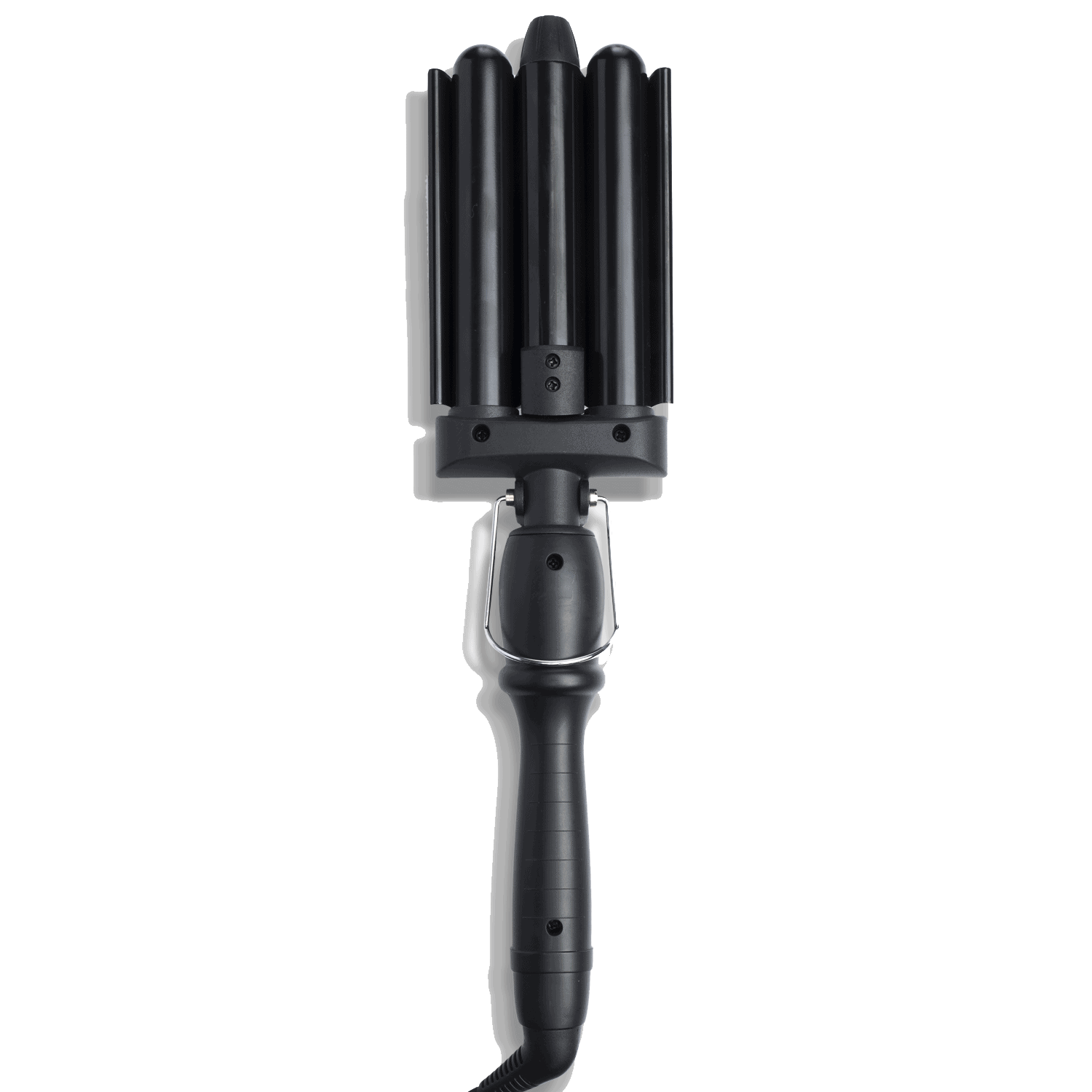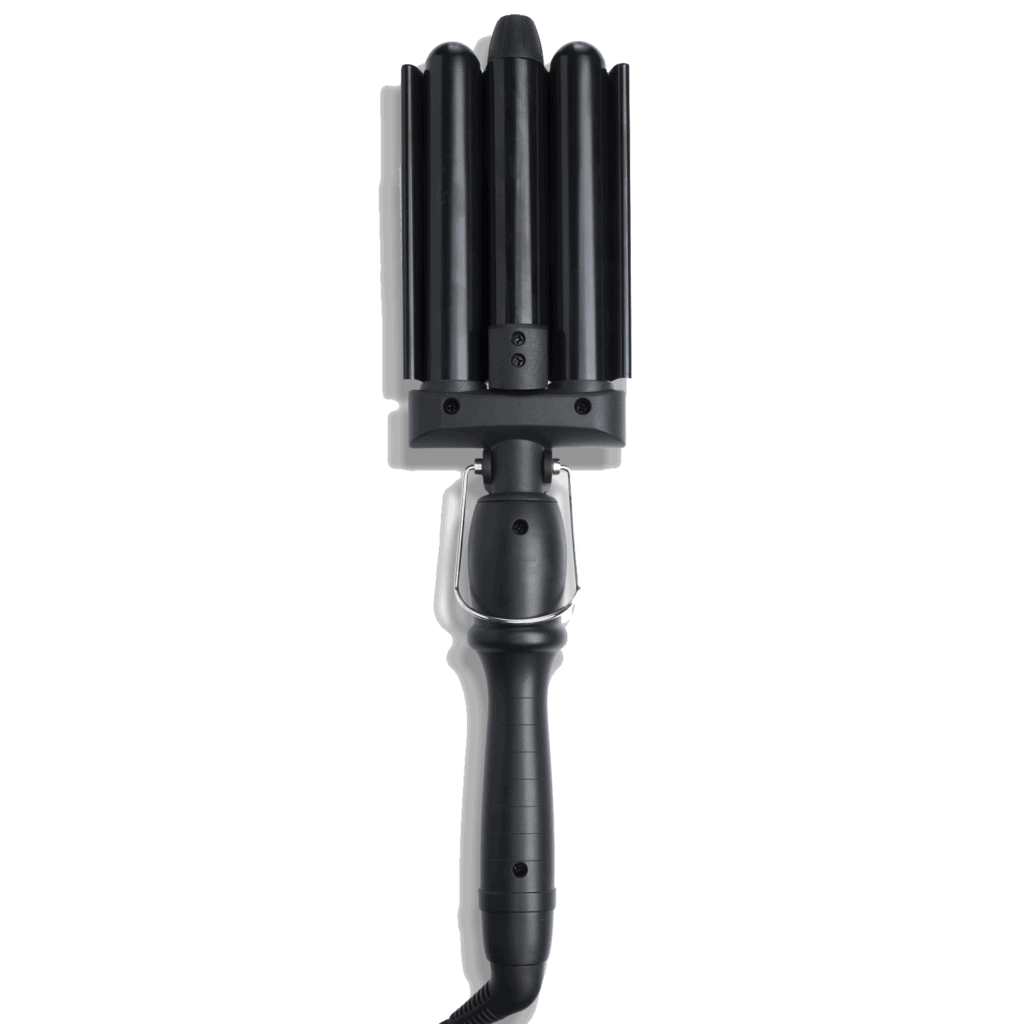 Natural hair is thick and can readily hold a variety of styles, but it must be handled with caution. Negative ion technology is used in the Amika High Tide Deep Wave Hair Crimper to seal cuticles and give a smooth finish. It also includes temperature controls that may be adjusted to prevent damage. 
Price: $120 
Budget-Friendly: Conair Double Ceramic Tripple Barrel Waver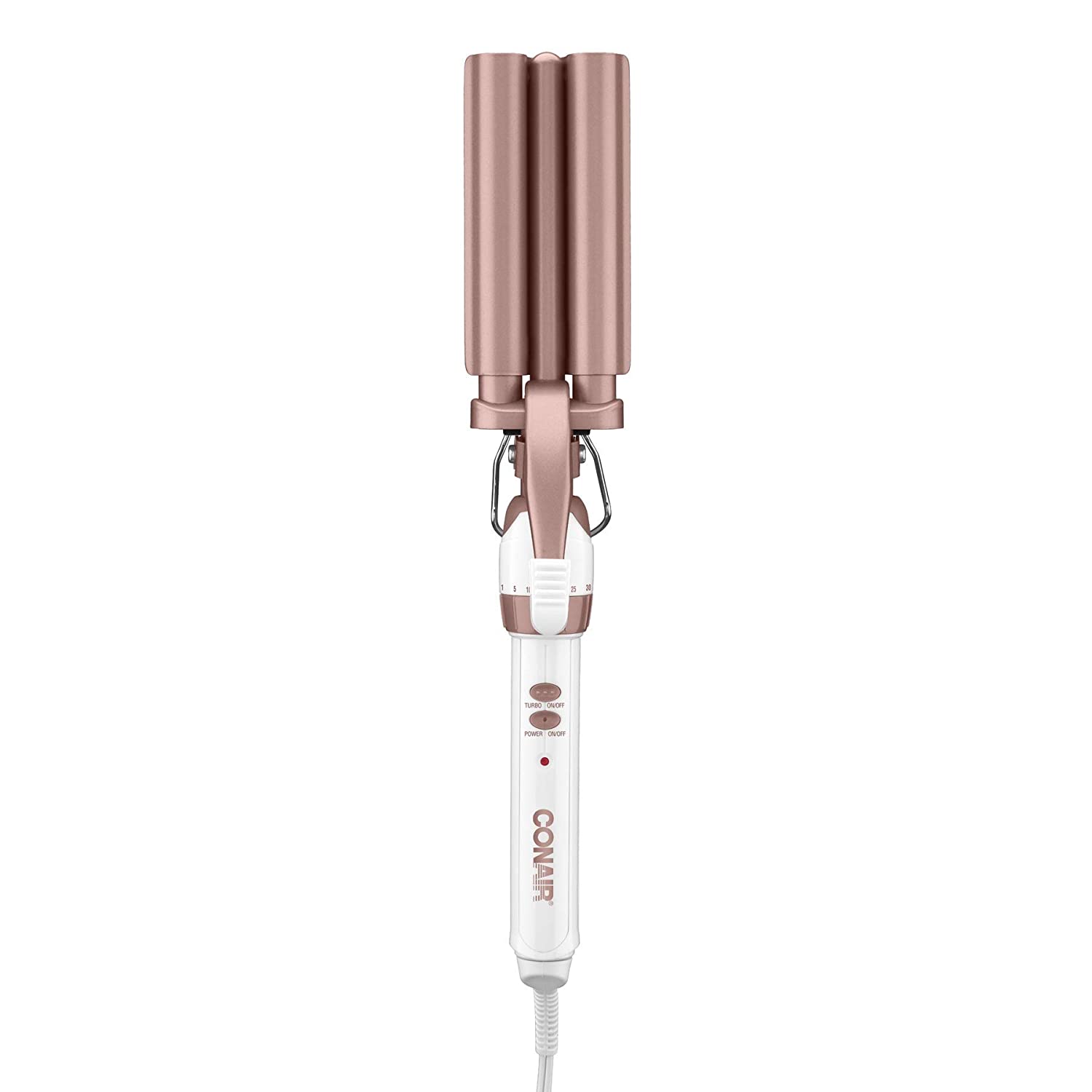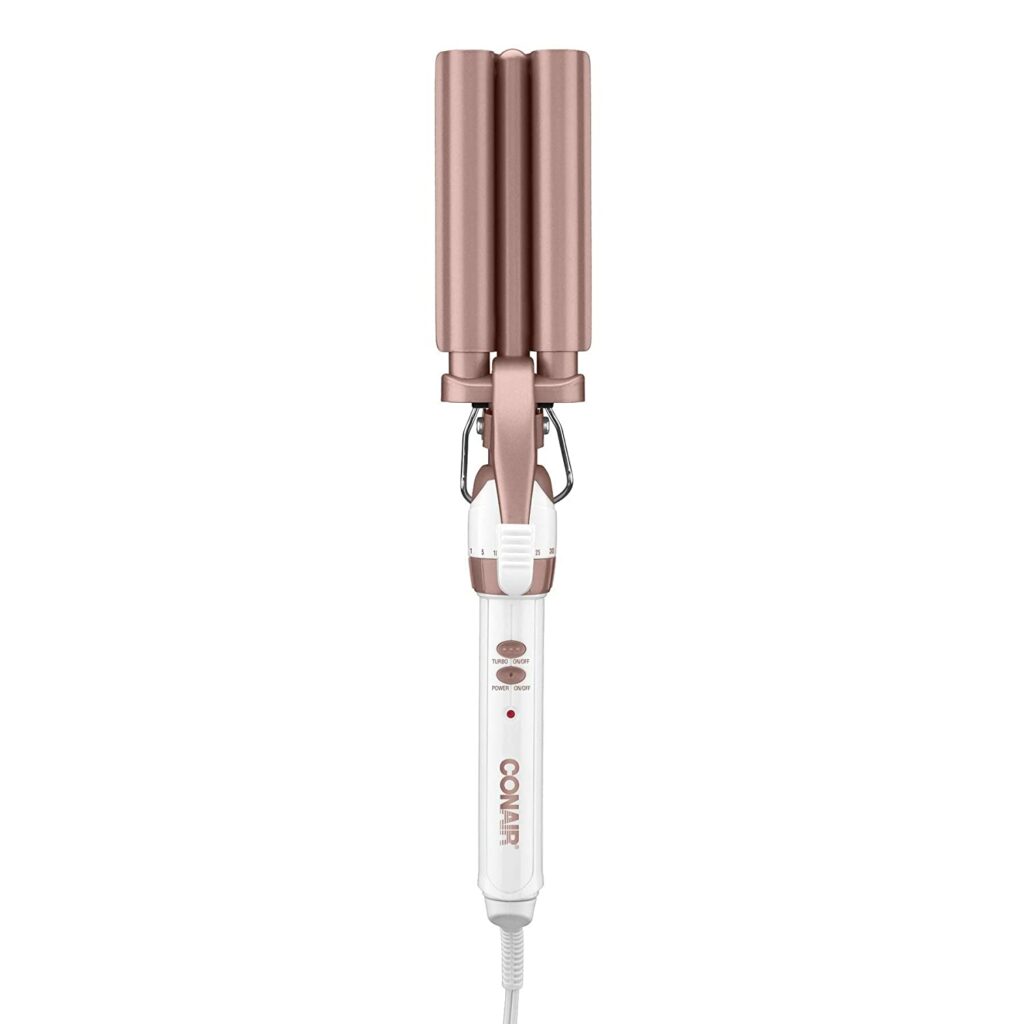 You're not sure you want to spend a lot of money on a waver? You can buy this budget-friendly alternative, which uses double ceramic technology to provide uniform heat distribution, quicker curling, and long-lasting waves.
Not to mention that it has thirty temperature settings and a turning cable to save you from getting knotted up in the process. 
Price: $25 
Splurge: Dry Bar The Mixologist Interchangeable Styling Iron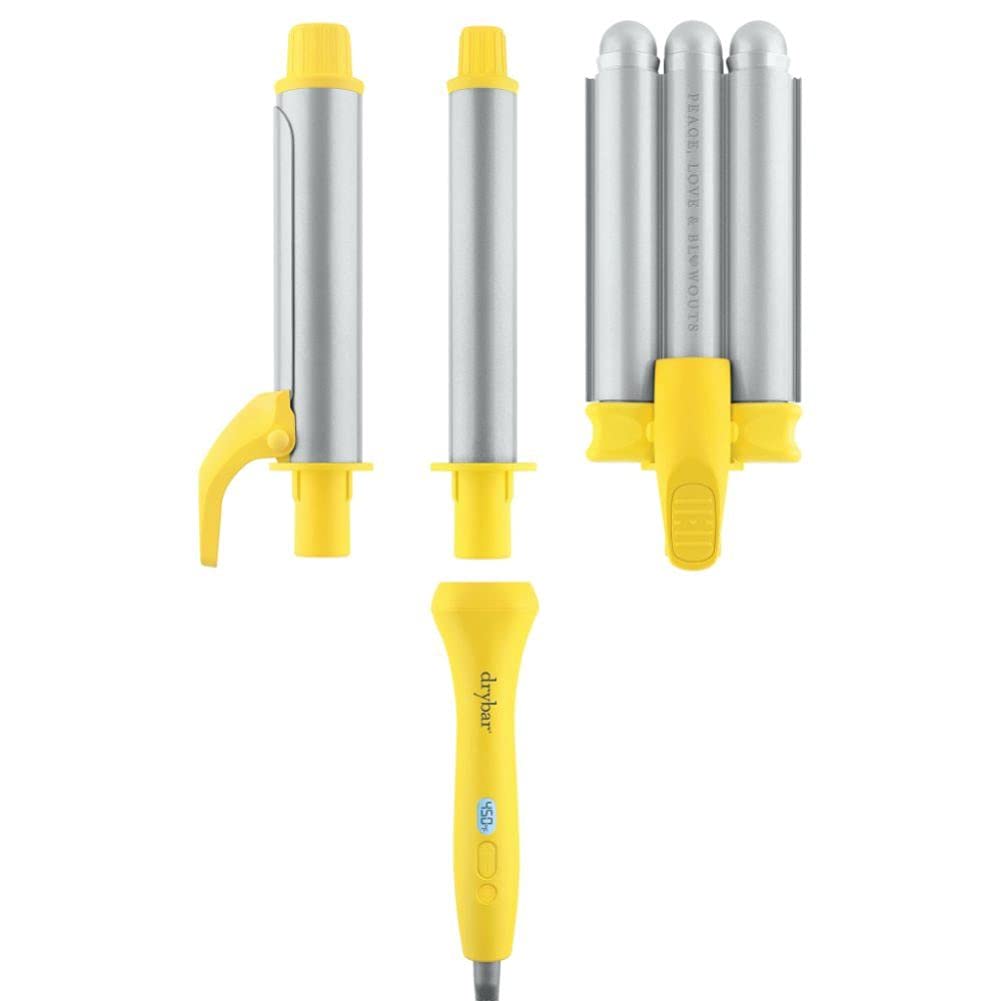 Occasionally, the more expensive choice is the better value. And the same can be said with this styling iron. A one-inch wand for defined waves, a one-quarter-inch curling iron for classic curls, and a three-pronged crimper for natural, beachy waves are included with the base. As a result, it's really three tools in one. 
Bonus: The electronic temperature control allows for personalized style on all different hair types and has an automatic safety shut-off, so you'll never leave the house wondering whether it's still on. 
Price: $199
Easiest to Use: Dry Bar Big Crimpin' Crimping Iron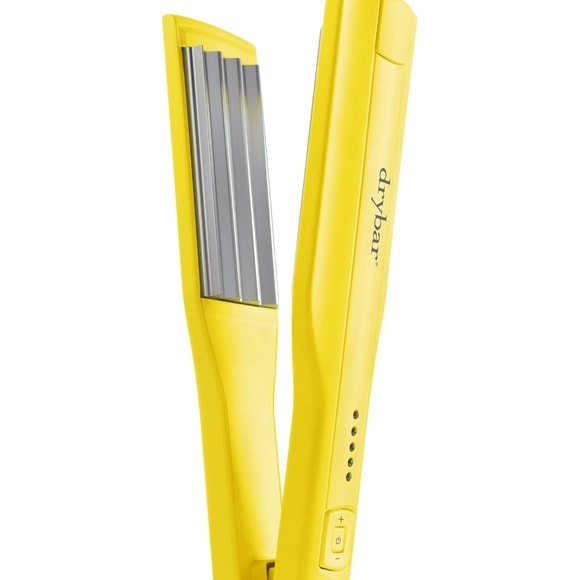 This Dry Bar crimping iron seems to be a standard flat iron at first glance. When you look at the grooved plates, though, it's clear that you're in for some serious crimping.
It has broad plates rather than big barrels, which makes it easier to use—just clamp down in portions from your roots to your ends. Its ionic technology also adds texture and makes beautiful, frizz-free bends in seconds. 
Price: $99
How to Use a Hair Crimper
Hair crimpers are similar to curling irons, except instead of one barrel, they contain three. To begin, use rapid clamping movements to separate hair into equal pieces, starting at the roots and working your way down. 
When using the hair crimper, make sure to stagger the pattern so you don't end up with harsh, identical lines all over your head. Leave the ends straight to keep it seems more contemporary.
The beauty of crimping your hair is that it's not intended to appear flawless; rather, it's designed to seem uneven, so you don't have to worry about messing it up. 
Crimping looks great on all hair types, especially layered hair, and the key is to let it cool fully before brushing it out gently. Thin hair should be crimped at a lower temperature than thick hair, as with any heat treatment, so be sure to use a hair crimper with several settings to fit your hair type and avoid damage.
Always use a hair crimper on dry hair, and be sure to apply a heat protectant before and after to set the wave and keep it from going flat during the day. 
Tips for Crimping Hair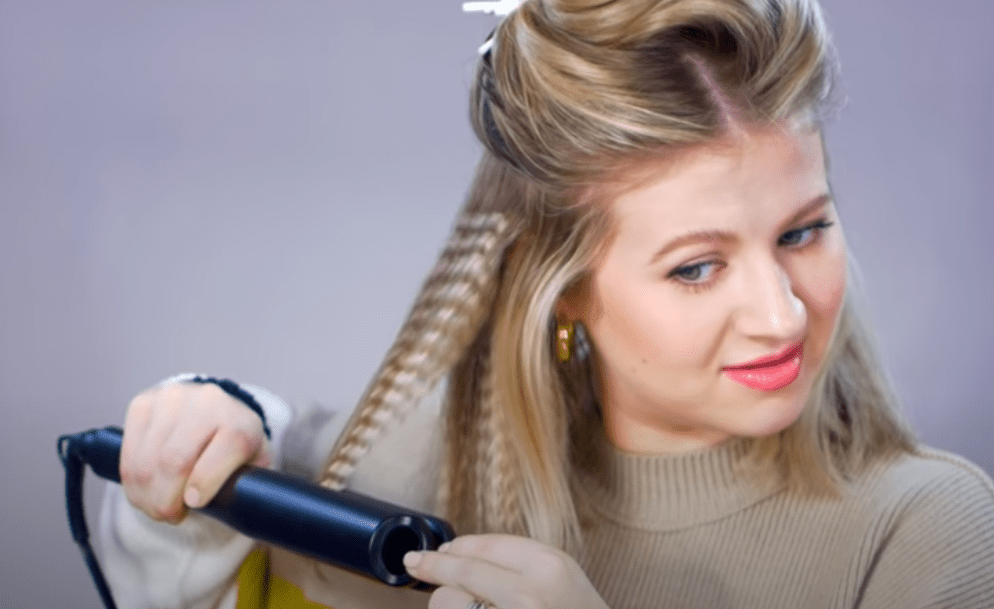 If you're looking for tips and tricks to being able to crimp your hair without a problem or to make it a bit easier, you've come to the right place. Read below to find some of the most popular tips and tricks to crimping your hair. 
Crimp only the top layer of your hair for a more natural wavy appearance. 

Backcomb the strand, then crimp it in random directions and brush it for a popular airy line-free texture. 

If you're using hair extensions, keep the crimper temperature in mind. 

Apply a steam crimper to add luster to your locks, or use hair wax to define some locks. 

You may crimp your hair without using heat by doing overnight braids or wrapping it around pins. However, expect a somewhat different, beachier texture. 

Apply a dime-sized quantity of anti-frizzing serum to your hair if it has a lot of frizz. Then, all throughout your hair, sprinkle some volumizing spray. If you start this manner, your hair will keep the crimp for longer.
FAQs
Finding the perfect hair crimper can be difficult. If you still have more questions about hair crimpers, don't worry, we're here to help answer any questions you still have. 
Question: Is Using a Hair Crimper Bad for Your Hair?
Answer: Crimping, like any other heat-based hairdo, isn't totally damage-free, so always protect your hair by spraying it with a heat protection spray before applying any heat to it. More information on selecting the appropriate heat protectant for your hair can be found here. 
Question: Do You Crimp Hair Wet or Dry?
Answer: Only use a crimper on clean, dry hair to begin styling: Crimping works best on clean hair. To smooth out those tresses, wash and condition your hair. Allow your hair to completely dry naturally or with a blow dryer, as crimping damp hair is a no-no. 
Question: How Can You Crimp Hair Naturally?
Answer: Make sure your hair is braided all the way to the ends. About 12 to 1 inch (1.27 to 2.54 cm) from the ends knot the braid with a hair tie. The braid's tail end should be looped into the hair elastic. This will aid in the creation of the all-over crimped appearance while also preventing any straight ends. 
Final Thoughts on Hair Crimpers
When you are buying a hair crimper, make sure to buy one with high and low heat settings, buy one that matches your hair density and texture.
You also want the hair crimper to match the pattern and depth of your liking. You can tell this by the little teeth in the hair crimper, if they are short the curl won't last long, but if they are long the curl will go deep into the hair lasting for a long time that is desired. 
If you have thinner hair, buy one with a lower heat setting so you don't damage any strands. For short hair, buy one that is smaller so you have more room to work the waves as you want.
If you have long hair, buy a regular size so you don't spend a few hours trying to crimp your hair. There are plenty of crimpers that you can use for every type of hair out there. There are also plenty of crimpers that are easy to use and affordable that will do the same as a more expensive crimper. 
Always, crimp your hair when it is dry and clean. If your hair holds curls better with second-day hair, do that then. Crimping your hair is one way to make your natural hair look better. What do you think? 
Looking for more interesting readings? Check out: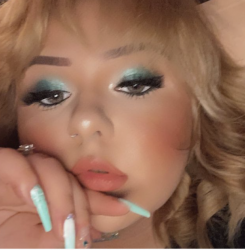 Latest posts by Annalise Swain, Hair Trend Spotter
(see all)