If you feel like it's time for a makeover or you want to keep up with fashion trends, you should definitely consider changing your hair color. There are many bold choices out there but one of the coolest yet surprising colors is plum hair shade. It's a juicy choice that's highly versatile and it comes in numerous different hues.
Based on the depth of the color, plum can go well with any skin tone and eye color. So, which one is the right plum shade for you? Let's figure it out, shall we?!
Choosing the Right Plum Hair Color for You
Although plum is a versatile color that can go great with several other shades, it's still important to opt for complementing colors because the contrast will create an appealing look. So, always consider both your skin tone and eye color when shopping for a plum hair dye.
For instance, if you have blue eyes, you'll want to stick with a warm undertone that complements your icy beautiful gaze. Those of you with hazel eyes are luckier since you can choose from a wide range of lush plums. Dark brown eyes are better with cool undertones of both purple and blue hair dye families.
Now, let's move to the next section in which I detail several different shades of plum to help you find the right one for you.
Before we begin, I just want to remind you that plum looks fabulous on hair strands, regardless if you're standing in natural light or an artificial one. However, you must keep your hair healthy, nourished, and well-maintained. And, plum is a high-maintenance color because it can fade quickly. You will probably need regular touch-ups every 4 to 6 weeks.
The Best Plums Hair Color Ideas to Consider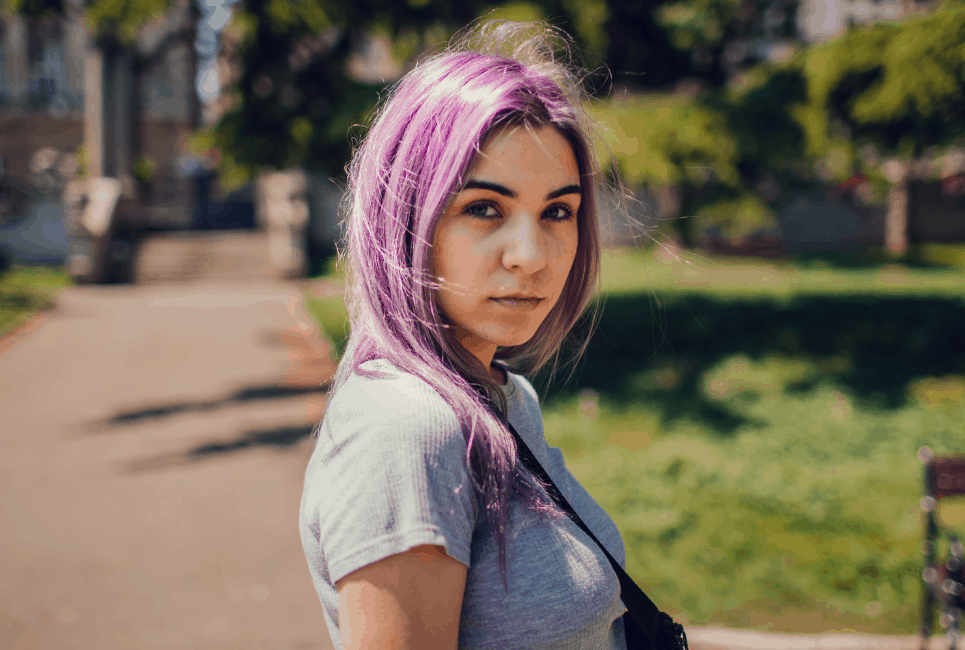 Plum is a color that has gained a lot of popularity lately, even among celebrities. From red shades to violet hues, more and more people dare to wear this color on their hair tresses. Therefore, before making an appointment at your salon, you should check out the following ideas that I hope will inspire you.
1. Classic Plum
This color is great for anyone who likes to try it. Still, it goes best with hazel and blue eyes. If you have blue eyes and a warm skin tone, you can certainly pull this look off. The shade is vibrant and, as long as you take good care of your hair, it will look silky smooth and playful.
2. Medium Plum Shade
If you want a significant change but don't want to try anything too crazy, you should focus on keeping it balanced. Choose a hue that's not flashy but not too dark either. So, a medium shade would do the trick for you.
It will help you achieve a harmonious hairstyle. You will see how amazing the dark purple tint looks like, especially when you're outside, in natural sunlight.
3. Dark Brown Plum
If your natural hair is brown, then this particular plum shade will fit you perfectly. All you have to do to update your plum-colored hair is to add a hue with warmer undertones. This color shade looks gorgeous on all kinds of haircuts but it becomes incredibly beautiful on longer hairstyles.
4. Eggplant Plum Color
This plum hair color will have eggplant reflections, just like those made by the dark purple plant. It also features a nice charcoal tint all over your tresses. Everyone can try this plum hair color, regardless of their hair type. It's bold but it's also elegant.
Make sure to choose a dark base in order to balance the overall look. This color suits those with skin that's fair and has pink undertones.
5. Electric Plum Hair Color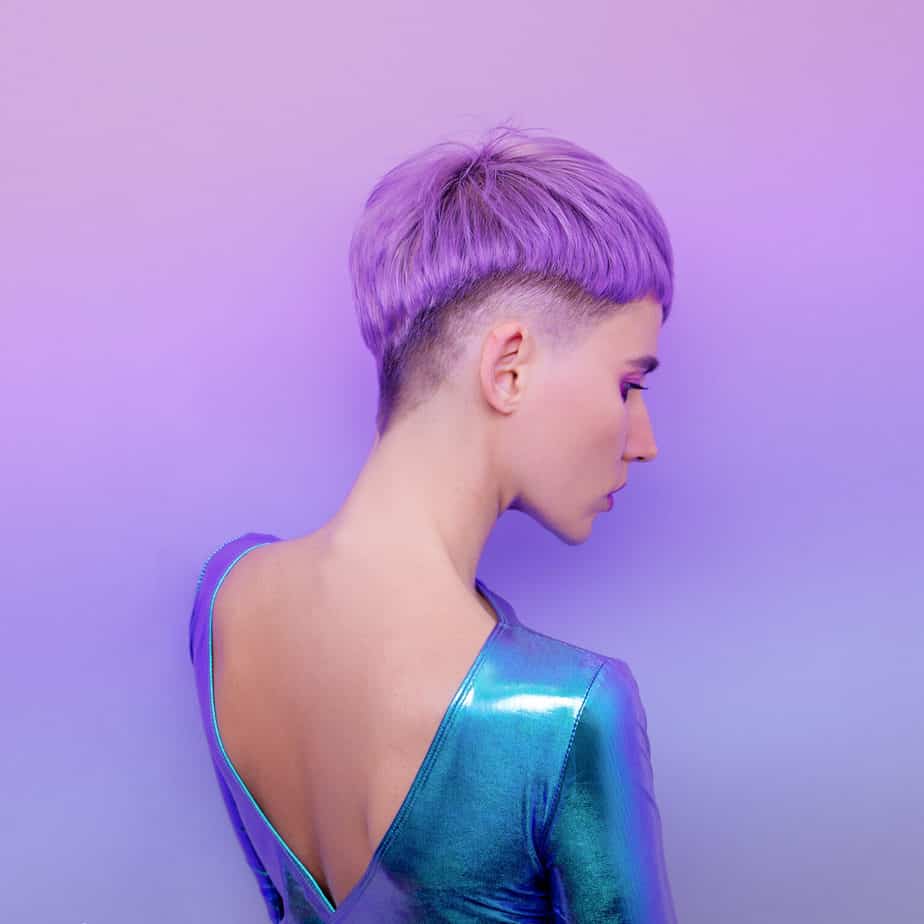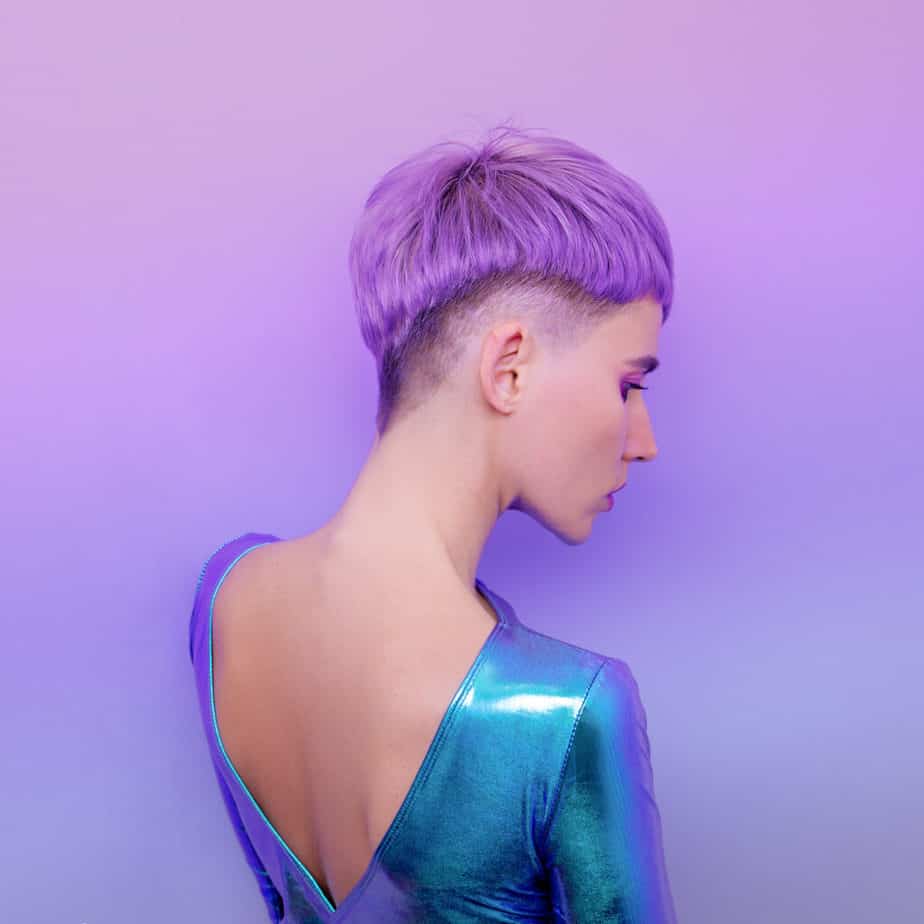 This hair color choice is vibrant and might not be suitable for modest or shy people. If you're bold enough and your skin has a cooler tone, this look will complement you perfectly. Electric plum is a bright hair color that I believe many teenagers will enjoy trying, at least once, to show their rebellious side.
6. Deep Red Plum
For those of you who have fair skin, this deep red plum hair color is one of the best choices. It has red hues and it works amazingly for people who have green eyes. I am envisioning this color on a bob or lob hairstyle or perhaps, even an asymmetrical haircut.
7. Mahogany Hair Color
When it comes to mahogany hair color, there are two main options that come in mind: dyeing all your hair in this shade or opt for dark brown hair and add mahogany plum highlights. Both alternatives will look dazzling. This plum shade works for those who desire to include some earth tones into their brand-new hairstyle.
Mahogany is certainly a rich hair color that's basically a mix of red, purple, and brown hues. Together, they create the perfect combination and the outcome will be striking. Your deep lilac locks will be show-stoppers.
8. Plum Ombre Hairstyle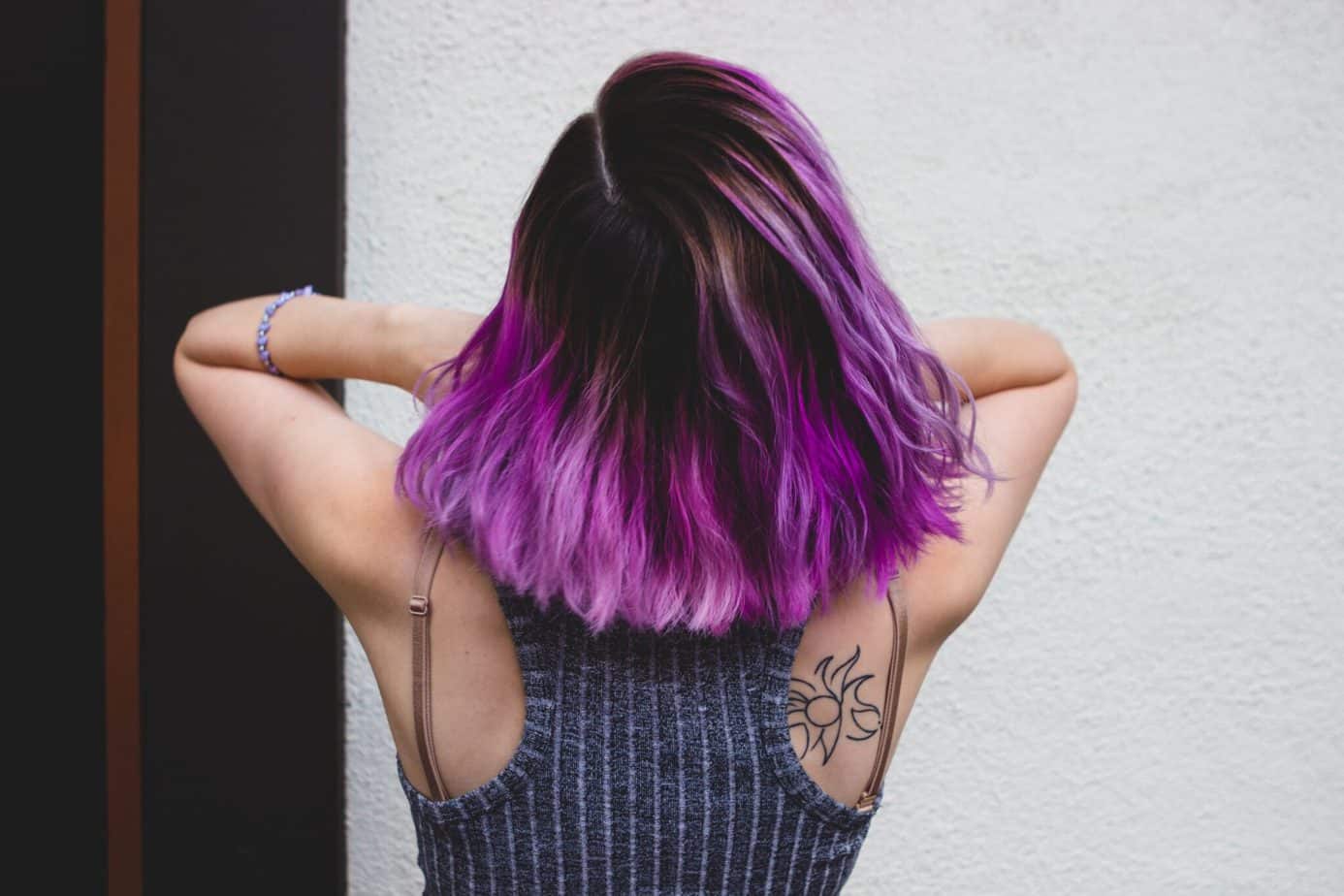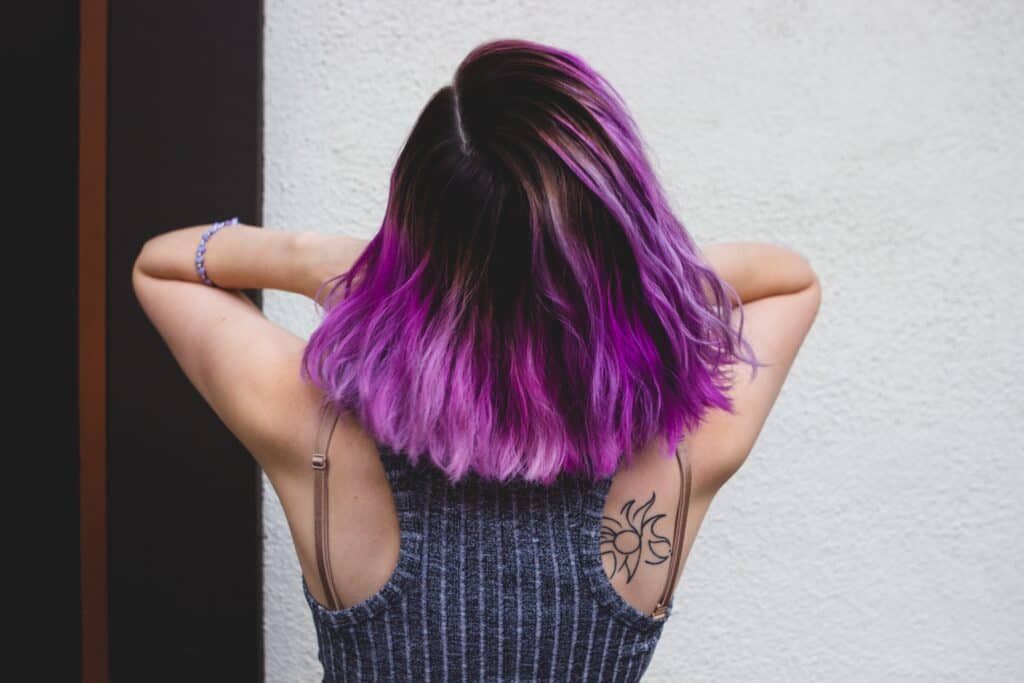 The ombre hairstyle is a great way to highlight plum color if your hair is already dark. It's more difficult for a person who has blonde tresses to rock this style but brunettes will achieve a subtle yet beautiful ombre look. So, make sure to consider this shade next time when you're going to the hair salon.
9. Burgundy Plum Hair Color
Plum is already a vibrant color but if you add a pinch of red, your hair will achieve an even more piercing shade. My personal favorite hue of red that I believe works amazingly with plum or purple is burgundy. The outcome will definitely be radiant, especially due to the reddish details your hair will display.
If you decide to try this plum hair color idea, you should opt for a darker version; at least, at first.
10. Plum and Chocolate Balayage
The mix between chocolate and plum represents an amazing hairstyle transformation. A good and experienced hair professional will know how to properly intersperse these two colors to obtain a fabulous look. For those of you who're into the balayage style, trying this chocolate plum color would help them gain a unique flair.
11. Cool-Toned Plum Color
This shade is a pretty and feminine approach to plum hair color. It focuses on all those cool undertones that people with black hair already have. If that's your case too, and you're going for a sleek appearance, you should add a mix of bluish and cooler plum highlights.
This color combination works best on olive or tanned skin.
12. Dark Lavender
When it comes to pastel hair colors, lavender is definitely one of the most loved and popular options. The standard lavender color comes with a pretty strong powdery effect. So, if you're not bold enough to try that, you should consider toning it down a tad so that you can achieve a darker hue.
13. Rose Plum Hair Color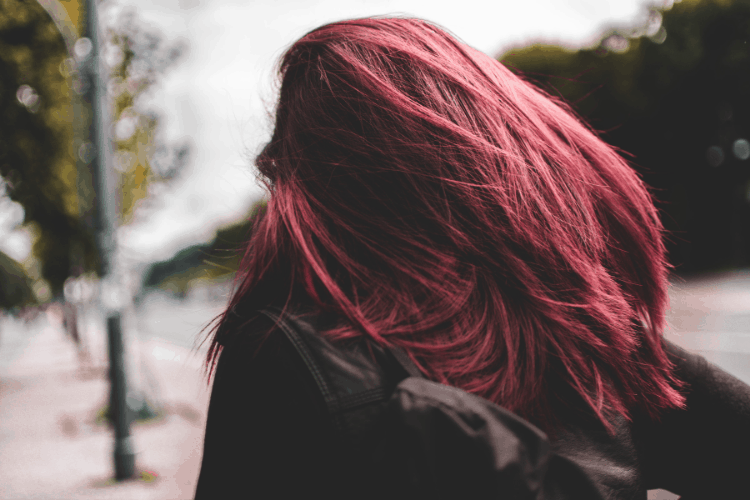 Wearing a rose-toned hair color is so very hot nowadays. Still, if you want to keep this color included in the plum family, you must maintain the hair's purple undertones and get rid of the red ones. To boost the effect of this multi-dimensional hair color, you should style your hair to form beach waves.
So, now you know that rose plum color goes hand in hand with wavy hair. If that's already your natural hair type, then you're one of the lucky ones. Rose plum suits cool-toned and dark skin. It also works great with hazel eyes.
14. Dark Amethyst Hair Color
Purple amethyst is a brilliant color that not many people can pull off because it requires a certain attitude and personality. Those who love the color lavender will most likely be willing to try purple amethyst as well. Both colors have similar tones. The difference is that amethyst has a darker approach, whereas lavender is normally lighter.
15. Dusty Purple Hair Color
In the last couple of years, even young people love to display gray dyed hair. In fact, this kind of look has its charm. But, when you mix it with purple dye, you will enjoy a gracefully blended result. The final outcome will be dusty yet very cute and innocent.
How to Achieve a Great Plum Colored Hair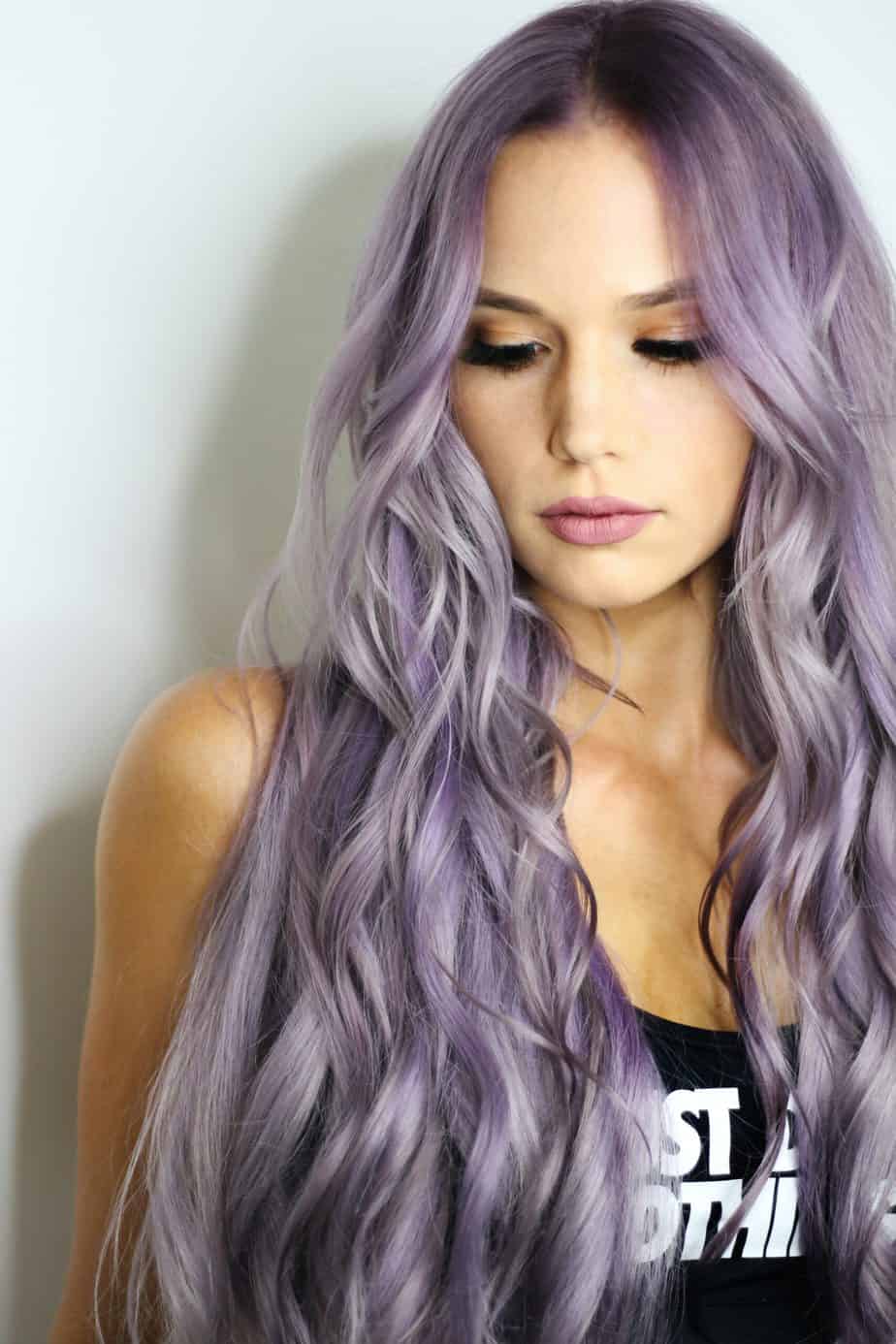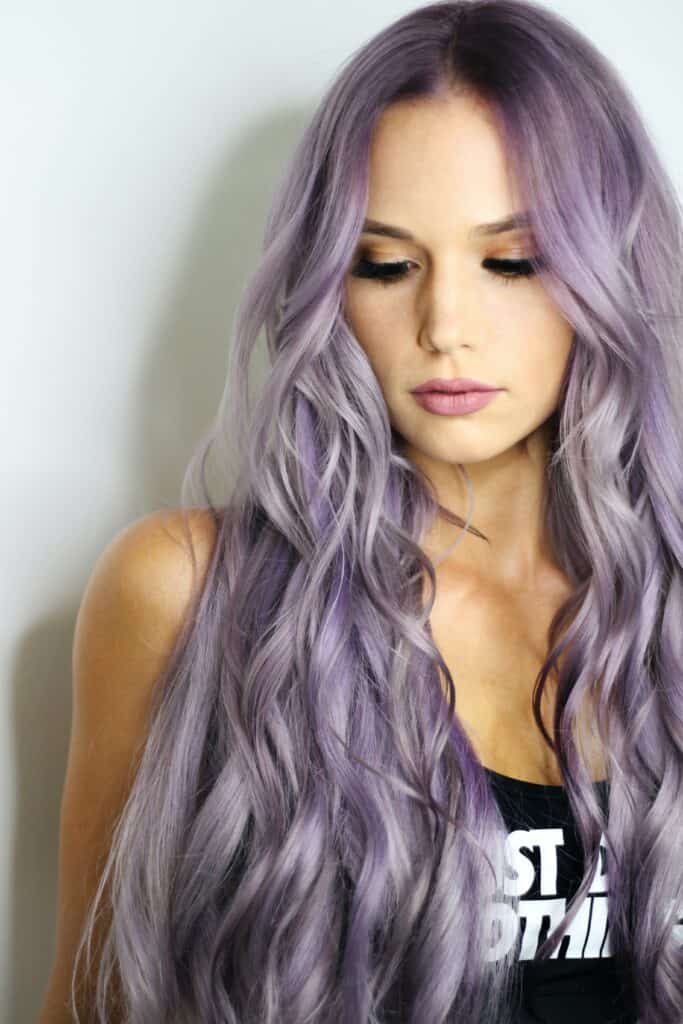 Although this shade works well regardless of how dark or light your hair is, there are certain things to remember if you want to get it right. Here are the most important things to consider:
Save your favorite photos on your phone, that feature plum color hairstyles. Then, when you arrive at the salon, you can show them to your colorist and see what he or she thinks. Obviously, you should also ask their expert advice because they will know what to do based on your hair texture, its natural color, hair type, haircut, and length;
If you are courageous enough to dye your hair at home, by yourself, you must purchase a box that features a plum haired woman on it. Also, follow all the instructions and guidelines that the package offers to achieve an optimal result;
If you are a beginner and aren't experienced at dyeing your hair or if you simply want to try different fun shades without taking a lot of risks, you can always opt for semi-permanent hair dye or even color-changing mobile apps.
The Best Plum Hair Color Dye Brands to Consider
Now, that you've discovered some of the most popular and beautiful plum hair color ideas, it's time to find out the best hair color dye options that are available on the market.
Vegan Semi-Permanent Hair Dye by Arctic Fox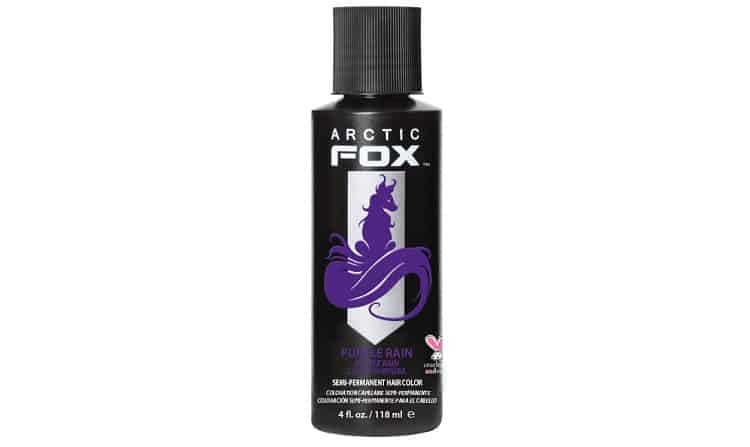 Just like I said, if you want to keep things risk-free at first, you should opt for this semi-permanent hair dye from Arctic Fox. The color that results will be subtle and the dye is pretty gentle on your locks. It's vegan so it doesn't contain ammonia. Another thing I like about it is its amazing smell.
Amplified Hair Color Dye by Manic Panic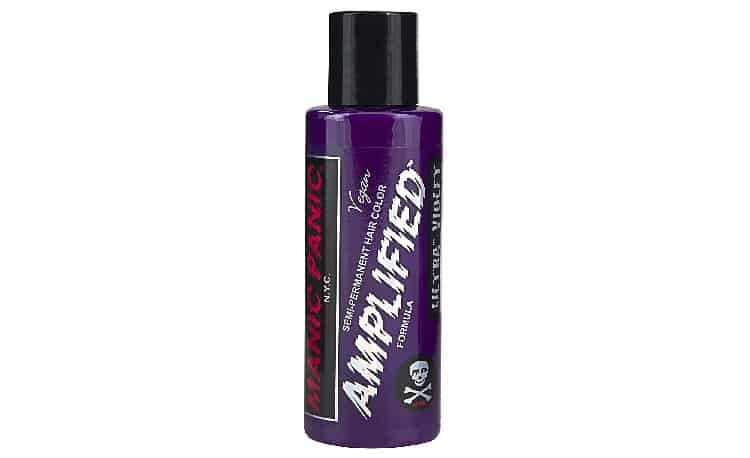 The Manic Panic dye will give your hair an ultraviolet shade. The color is vibrant and strong and the dye is easy to apply. It's free of chemicals so the product is totally safe for your scalp and hair. Irrespective of the user's hair type, this hair dye will offer an amazing result.
Punky Color Cream Violet by Jerome Russell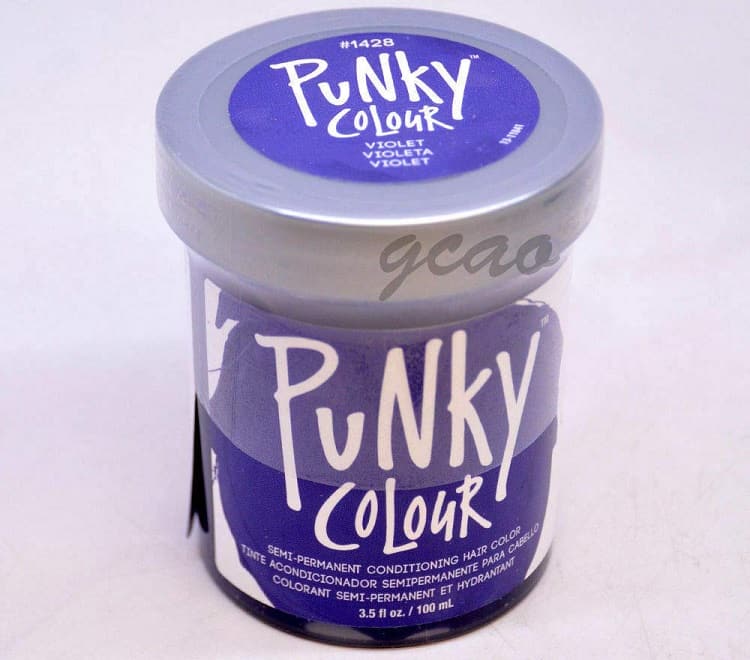 The Jerome Russell Punky hair dye will transform your tresses and will give you an amazing dark purple shade. This product makes your hair look impeccable and it lasts a long time. It's very easy to apply as long as you follow the guidelines featured on the package. This vegetable-based hair dye is semi-permanent.
Nutrisse Ultra Color by Garnier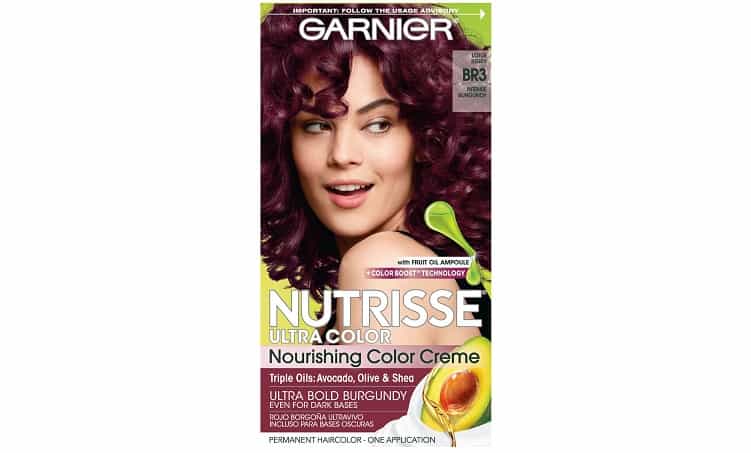 Garnier is a very popular brand when it comes to both makeup and hair products. With their Nutrisse hair dye, you will be able to change your tresses and dramatically transform them. This product provides a purply red hair shade that's very versatile. It is a permanent hair dye that suits darker hair tones the best. Moreover, it's made with safe and natural ingredients.
Feria Shimmering Hair Color by L'Oreal Paris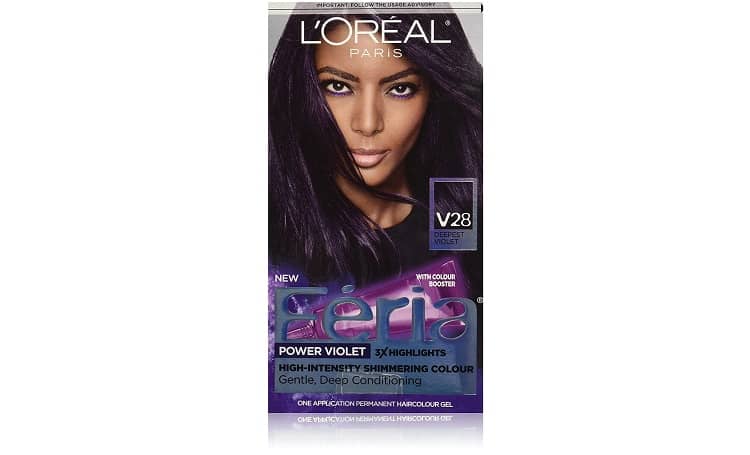 Everybody has heard of L'Oreal products since they're some of the best makeup and hairstyle products on the market. With their Feria multi-faceted permanent hair dye, you can pamper your locks in the privacy of your home. This hair color works great for both salon professionals and amateurs because it's easy to apply and suits many hair types.
The Best Plum Hair Color Ideas – Frequently Asked Questions
Question: What Should You Keep in Mind before Buying Purple Hair Dye?
Answer: There are plenty of things to keep in mind before choosing a specific hair dye for your locks. Many of us love the thrill to experiment with a new hair color, especially a vibrant and bold one. Purple hair combined with a modern hairstyle will give you that contemporary look that you desire.
First of all, you should choose a versatile shade, especially if the hair dye is permanent. There are multiple purple hues that can be considered versatile such as violet, lilac, and others. Secondly, it's important to opt for a dye that's free of any harsh chemicals like gluten, parabens, ammonia, PPD, etc. These ingredients might damage your hair follicles.
Then, you must decide if you want to try a permanent hair dye or experience a temporary alternative. But, make sure you know the difference between semi-permanent dyes and temporary ones. The first type of hair dye sits on your tresses for about a month, whereas the second type of dye will be removed after two washes.

Additional Elements:
Here are some other characteristics you should remember:
Brand – the brand matters, of course, since we all want to maintain our hair healthy and looking well. I always opt for brands with a very good reputation that have a huge clientele because that way I know their products are used and tried numerous times;
Ease of use – I personally love products that are very easy to use because they help me save a lot of time and effort. If you want to avoid mixing the formula, you should choose dyes that come in the form of creams or sprays;
Scent – you certainly want your dye to smell good and avoid those who have a bad scent. So, read the reviews to find out how a certain product smells;
Hair condition – choose the right kind of dye that suits your hair type. Make sure that the purple hair dye you've chosen will work well with your hair texture.
Question: What Are the Most Versatile Purple Hair Dye Shades?
Answer: Here are the most versatile shades of purple hair dye:
Pastel – this shade is lighter and very soothing. It is featured in many fashion magazines and it comes with an either blonde or grey hue;
Violet – most people think that violet is definitely the best purple hair dye color, especially for dark hair. It features a deep purple shade that quirky and vibrant;
Eggplant – this color is very common and is darker, sometimes, even closer to black. It works well on darker hair;
Lilac – lilac is lighter than violet yet darker than pastels. It's also very soothing;
Neon – this shade isn't for everyone. You must be bold and brave to try it. It's suitable for those who want to make an outlandish statement because neon is an electric shade.
Question: What Skin Tone Should I Have to Suit Plum Hair Color?
Answer: Based on how dark or light the hair dye is, plum hair can suit a wide range of skin tones and hair textures. For instance, violet works amazingly on darker skin or olive-toned skin. Pastel plum hair looks good on a person who has light skin.
The Best Plum Hair Color Ideas – Bottom Line
To conclude with, plum is a great idea as a hair color. It's so easy to wear and brings you a lot of joy whenever you're admiring your locks in the mirror. The tone of plum color is versatile and different shades of this color go well with numerous skin tones, natural hair colors, hair textures, and facial features.
My personal favorite choices are dark brown plum and dark lavender. I would also love to find out what your favorite versions are.
Looking for more interesting readings? Check out: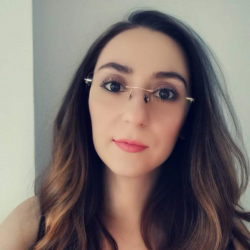 Latest posts by Alexandra Gavrilescu, Home Hair Product Tester
(see all)