Eggplant hair has always struck me as intriguing, seductive, and mysterious when applied as all-over color. However, it can be fun and playful, too, and used as accent shades or highlights.
Take these eggplant hair color ideas and styles as inspiration to update your look–maybe in a way you'd never even considered before.
I've only had dark purple streaks in my hair so far, but now I'm thinking about an eggplant-magenta mix.
My Top Picks Up Front
Vibrant Ribbons: for those not ready to fully commit to this vivid color
The epitome of Fall: if you want a slight change with the seasons
Purple Gradient: for those wanting multiple shades of eggplant
Hints of Eggplant: if you want a balayage look
Eggplant with magenta: for a look that stands out
Ways to Wear Eggplant Hair Color
Eggplant hair is more versatile than you might think. It can:
Add a gorgeous purple sheen to dark hair that's only really visible in the sunlight.

Be an accent (the only one or one of two or three) in your natural hair color.

Be your base color, accented by pops of red or pink.

Be the "highlight" portion of a beautiful balayage.
If you're thinking about eggplant hair but aren't sure if you can pull it off, you probably can! Eggplant's an almost universally flattering shade in clothing because of its somewhat neutral undertones, so why not hair?
Selection Criteria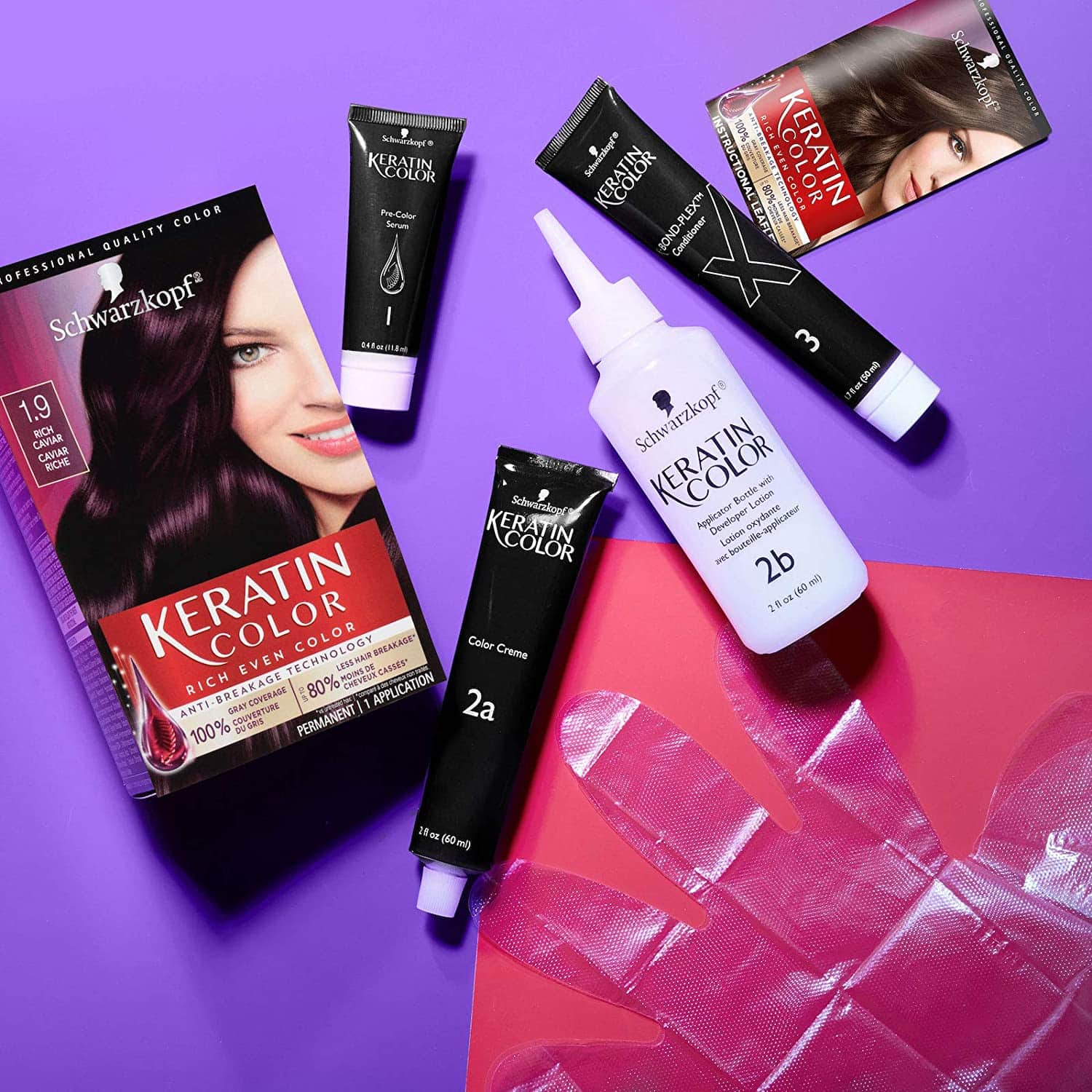 I've always thought of eggplant as an option for adding dimension to dark hair, usually paired with waves and a lot of shine. There are so many other ways to enjoy it, though. I wanted to find examples of all the eggplant hair color and style ideas I could.
I found examples that require bleach and some that don't.

There are examples of recent trends blended with the eggplant color that's been popular for years.

You can find eggplant as an accent color with green or copper.

You will see it as the base or highlight color in a balayage application.
My goal was to present as many ideas as possible so you can get creative and either book an appointment or pick up a dye and apply it at home.
What to Know About Dyeing Your Hair Eggplant
The best thing about eggplant hair color is you may not have to use bleach and a semi permanent hair color. If you do, you may not have to get it as light as you would for brighter or pastel shades.
It boils down to how bright you want the color to be and how much you want it to show up. If you're looking for something more subtle, you may not need the bleach. For darker shades, it may be able to be done with permanent hair color.
Pause a moment before you go in for allover color and explore your options. Get creative–eggplant hair is beautiful anyway, but there are so many ways to take it up a notch and have more fun with it.
Purple seems to fade more slowly than some other colors, but you'll still want to maintain it as well as possible with purple shampoo and rinsing with cool water. I recommend watching Slashed Beauty's video on how she maintains her purple color. She uses Arctic Fox dye and shares specific products she likes to use in the weeks after she dyes her hair.
16 Eggplant Hair Color Ideas and Style: Guide to Deep Purple Locks
I was surprised to see how many different ways eggplant hair color could be used. I've looked at photos here and there over the years, looking for inspiration for myself, family members, and friends. Still, some of these wowed me.
Eggplant fits in well with the latest hairstyle trends. You can do allover eggplant color on dark or previously highlighted hair. When you do this, the highlights will add dimension throughout the color. Or you can mix it up with other shades, natural or unnatural.
Hidden Until the Sun Hits It
One of my favorite things about this deep purple color is how you can dye dark hair an eggplant shade that almost only shows up in the sun. It's like having a little secret.
Plus, it's more appropriate for school and office settings where unnatural hair colors may be frowned upon. Use your judgment to decide if it's a good idea even to try the more subtle looks like this–I don't want to get you fired or kicked out of school!
Look at how gorgeous the eggplant shade is when the sun catches it, as demonstrated in a photo by blowoutsbyabbeandmore.
More Obvious Indoors, but Still Subtle
This example, by hairbysadielou_, looks like the dark purple is a little more obvious indoors. The color's a little more intense–and stunning. I love the dimension in it.
Ribbons of Vibrant Eggplant Throughout Dark Hair
There's some fantastic dimension in this purple highlights eggplant hair color shared by sarah_liz_stylist. She says she deepened the base, added highlights, and toned it with an eggplant shade to get it. 
Allover Update to Brown Hair
EVERDEENXOXO on YouTube shared her whole process of going from dark brown to dark purple hair, and the results are gorgeous. There's a lot of depth to the purple hair color, and it looks like it could be a perfect refresh for someone bored with their brown hair. 
Epitome of Fall: Eggplant and Orange with Natural Hair Shades
I am absolutely mesmerized by this mix of eggplant and orange mixed with blonde hair and light brown, shared by blankcanvasnh. It's perfect for fall, but I love it so much, I'd wear it anytime. 
Shimmering Red and Purple on Existing Color
This beautiful, intensely shiny blend of deep purple shades came from applying two shades on top of the existing color. Click to see the caption where uggoff explains how it was done.
Eggplant and Copper with Pops of Blonde on Black Hair
Look at this gorgeous blend of eggplant, copper, blonde, and black on the colpidi_sole Instagram account. I love all the warmth in the accent shades. I wouldn't call it subtle, but it's not over-the-top, either. It's a happy medium for those who want something a little out of the norm but are not ready to commit to allover eggplant or purple balayage.
Eggplant with Turquoise
Wondering if eggplant plays well with other unnatural hair colors? It absolutely does! Check out the pairing with hunter green in this photo prettyang3l__ shared. I wouldn't normally think of pairing dark purple and green. Usually, I think of that type of color combination with pastels, but this totally works.
Purple Waves
Look at the beautiful purple waves miss_entitled shared. The color placement here is attention-grabbing and fun–the perfect accent to finger waves. I love the creativity!
Purple Gradient
I love the volume, waves, and brighter accents in this look shared by snowconehair. The pastel purple breaks up the eggplant and adds extra dimension to the whole look. While eggplant can often be dark and mysterious, this look shows how it can still be playful and fun.
Eggplant with a Red Money Piece
The money piece trend lives on, even when the main hair color is eggplant, and I am here for it (it has me rethinking my current hair color now). Check out this eggplant hair with a red money piece, shared by laurynality.
Eggplant with a Jolt of Fuchsia
Here's another money piece option–a jolt of fuchsia right by the face to brighten things up. I love this one, too. It can be flattering on many skin tones, but it may be a good way for someone with a lighter skin tone (or a general preference for keeping the hair near their face light) to pull off eggplant.
Eggplant as a Base with Magenta Balayage
Here's another one that has me questioning my current brown and blonde mix. Eggplant with magenta balayage–yes, please! michelles_mermaids might just make me mix things up a LOT at my next hair appointment.
I love the colors, the creativity, and the way the brighter ends will make it work well with even more skin tones. I can't really pull off eggplant hair on its own, as much as I want to, even though the color looks good on so many people.
Hints of Eggplant Highlights

Here's another subtle look featuring eggplant hair color as the highlights. abby.ballerino.beauty explains that it was applied on top of old balayage highlights, and it turned into this beautiful, updated shade.
Muted Eggplant
jwhairdesign shares another eggplant balayage hair color idea, and I love how this one is so subtle. It may have people wondering if their eyes are playing tricks on them. Side note: I never realized how beautiful eggplant hair is with mauve, but this whole aesthetic is just perfect.
Heavy Highlighting
If you love the balayage look but want something more obvious, how about something like kylie.hair444 shared? This is an intense eggplant that looks especially good when part of it's in a braid–the different colors truly shine (literally and figuratively).
FAQs
Still not sure about eggplant hair color? These FAQs can help!
Question: What color is eggplant hair color?
Answer: It's a deep purple with reddish or brownish undertones (deeper and cooler than burgundy, and similar to plum). Its undertones are pretty balanced between warm and cool, so it can work with almost any skin tone.
Certified Image, Wardrobe, and Color Consultant, Liz Klebba at Closet Play calls it "a colored neutral" and I have to agree with the assessment!
Question: Can you do balayage with purple?
Answer: Yes, you can! You can make the eggplant purple the highlight shade on dark hair, or you can have eggplant hair with red or pink balayage.
Question: Is purple hair still trendy?
Answer: I'm not sure purple hair will ever stop being in style. Especially because a shade like eggplant–which flatters so many skin tones–can be applied to darker hair without bleaching. It may even be subtle enough for environments that might be less welcoming to bright or pastel purple hair (check the dress code first, though!).
Question: How do I go from dark brown to purple?
Answer: If you're looking for the deepest shade of eggplant that shows in the light, you can probably just dye it with permanent color in a deep purple hue. You'll need bleach and semi permanent color if you're looking for something more head-turning (especially indoors) and vibrant.
You probably won't have to go all the way to the palest yellow when you want eggplant hair, especially if you're okay with some reddish tones showing through.
I always recommend going to a professional where bleach is concerned.
If you'd like something subtle, so you don't have to bleach your hair, see shirlesque's YouTube review of Overtone's Purple for Brown Hair.
Question: Does purple hair show up on brown hair?
Answer: It can. Applying purple dye won't lighten your hair, of course, but you can add deep purple tones to your brown hair.
Question: What does purple hair say about you?
Answer: I've always thought of deep purple hair to mean you're mysterious and intriguing. You're creative and comfortable enough to do your own thing without worrying too much about what others think.
Some of the examples above suggest a fun, playful personality, too. Don't overthink it–if you love purple hair, dye it and give it meaning with your own personality.
Question: How can I get my hair purple without bleaching it?
Answer: You can apply purple dye over dark hair for an eggplant shade. Unfortunately, anything lighter than eggplant, plum, or wine on dark hair will require bleaching.
Question: What purple hair dye works on black hair?
Answer: You can try Overtone's Purple for Brown Hair line (see more in this Q&A video about it). I also love Arctic Fox Purple AF (it used to be called Purple Rain).
Conclusion: Should You Try an Eggplant Hair Color Idea?
The short answer to whether you should try out an eggplant hair color and style: Yes! If you've been thinking about it, try it out! Especially if you have dark hair you're itching to add a purple sheen to–that can be low-commitment and low-risk. And you can usually do it yourself, at home.
How long it lasts in your hair will depend on your hair type, any previous bleaching or damage, the products you use, and the dye you choose. There are ways to keep it subtle and somewhat short-lived, though, when bleach isn't in the picture. You could give it a trial run before committing to anything brighter or longer-lasting.
Because eggplant looks good on so many skin tones and doesn't always require bleach, it's not as intimidating as, say, pastel pink or yellow.
Suppose your skin tone is very light like mine and you're worried about eggplant being too dark (even though, on paper, eggplant should work well on me, it washes me out).
In that case, you can always add brighter pieces around the front or use the eggplant color as an accent in your natural (or other) hair color.
Looking for more amazing hair colors? Check out: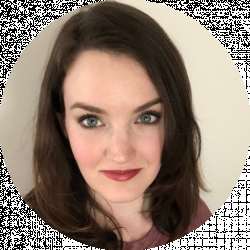 Latest posts by Crystal Schwanke
(see all)