Sometimes I forget just how much face-framing bangs can do for your whole look. They can cover a high forehead (hello, that's me), draw attention to your eyes, make a statement, and call attention to your gorgeous bone structure. Face-framing bangs are one of the best ways to update your look when you don't want to do anything dramatic (and maybe even if you do…).
I'm the one my stylists have always chuckled about–as soon as I get bangs, I'm saying I want to grow them out. Just as they're getting to a decent length, I decide I want bangs again.
I recently spent some time trying to talk my daughter out of bangs "because they're extra work" while helping her look through inspirational photos. She did it anyway (typical teen, right?), and then I felt inspired to keep looking through face-framing bangs ideas so I could get a new style of my own.
Styling bangs really isn't that daunting of a task anymore, with all of the products and tools we have at our disposal these days. Pick a few inspirational photos you like and chat with your stylist about how to make them the most flattering for your face shape. Don't forget to ask about the styling and maintenance involved, too, before you get started. 
My Favorite Face-Framing Bangs Idea and Style
The standout on this list, due to the sheer overall transformation it provided, is the look under "Volume and Waves." The model aged backward and looks vibrant, thanks to well-placed, expertly-cut curtain bangs that frame her face. The additional layers throughout the length and volume at the roots were just…*chef's kiss* I can't get over it. 
Curtain bangs are my favorite face-framing bangs simply because you can do so much with them. Suppose they're shorter in the middle (basically bottleneck bangs). In that case, you can wear them down over your forehead or split them in the middle to push them toward the sides of your forehead. This will still frame your face, but it almost gives the illusion that you don't have bangs. 
I've also parted my hair on the side and swept my curtain bangs over instead of splitting them down the middle (they were cut with a middle part in mind).
Since curtain bangs tend to be longer, you can pin them back when you want a different look, you're growing them out, or you don't want to feel them on your forehead or cheekbones.
Curtain bangs blend effortlessly with another face-framing technique–layers cut for your specific features to make you look your best.
How I Chose the Styles to Feature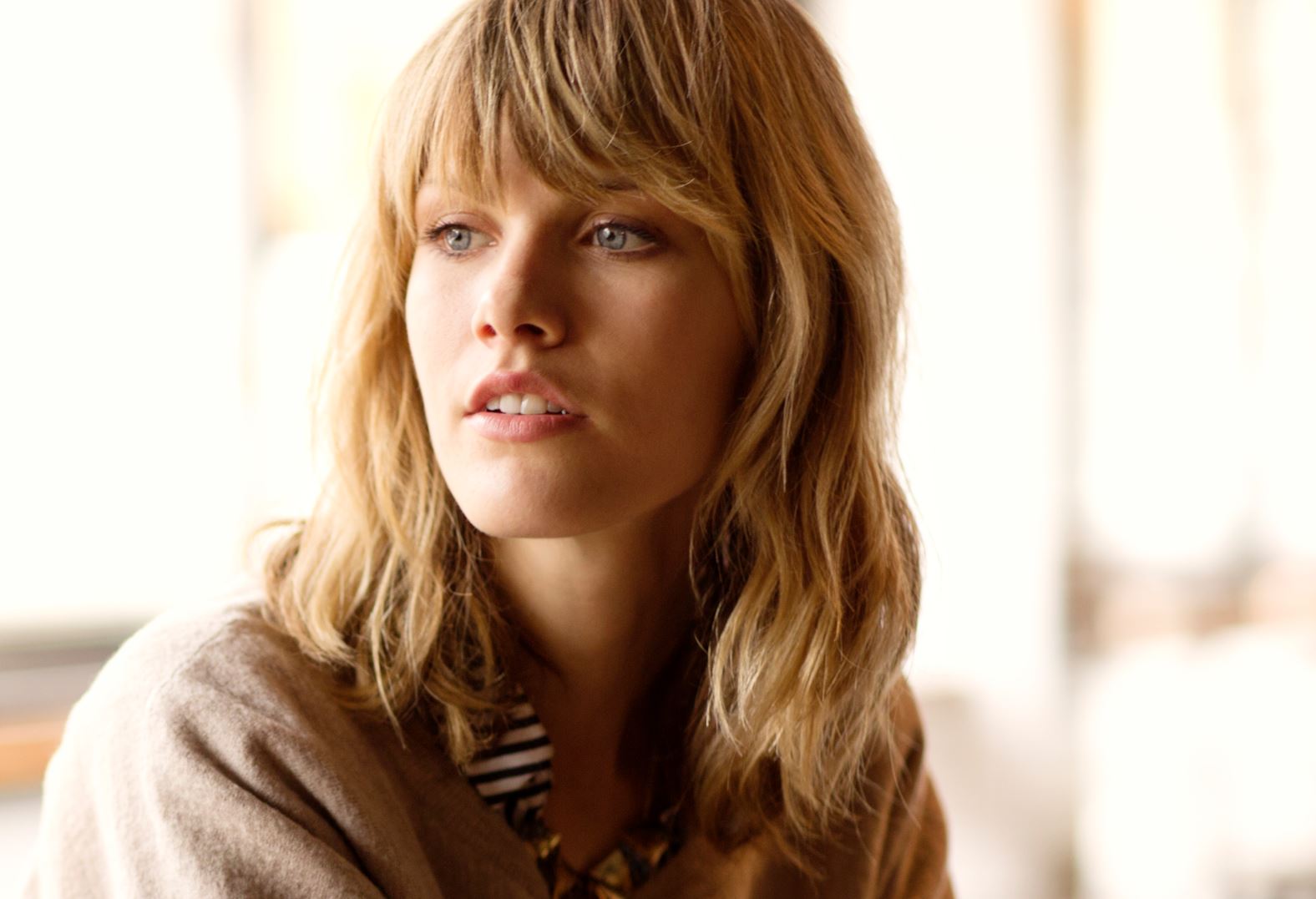 Mostly, I wanted to show a lot of variations on the face-framing bangs concept because they can be so different from person to person. It's not a single haircut as much as a category. I wanted to show how different fringe lengths and styles could help celebrate the beauty of all face shapes.
What's the Difference Between Curtain Bangs and Face-Framing?
Curtain bangs are a type of face-framing bangs. Curtain bangs are usually parted down the middle. Equal amounts of hair are swept to the sides of the face like short layers (think of how long curtains can be swept to the sides of a window and secured in the middle).
A stylist cutting face-framing bangs should consider your facial features, face shape, and overall haircut. The bangs are customized to what you look like, to frame your face and bring out your best features. They can be shorter, longer, come from a side or middle part; they can look messy, wispy, choppy–anything goes, really, as long as they are cut to emphasize your gorgeous face.
Face-framing bangs are the supporting actor in your whole look, whereas curtain bangs can steal the show in some cases. Sometimes curtain bangs are the perfect face-framing bangs, though. It just depends on your face.
Now Let's Get to It: The 12 Best Face-Framing Bangs to Shake up Your Look
It's time for some inspiration!
Face-framing bangs come in all lengths and thicknesses, and they're a great way to call attention to your favorite facial features, disguise a high or low forehead, try something new just for fun, balance your face shape, or create a more exciting canvas for your colorist to work their magic and make you feel like a brand new version of yourself.
Bangs can be a low-commitment way to switch up your look if that's what you're going for, but you can also go all-in with cropped or micro bangs. 
I love these curtain bangs that start near eyebrow level and then taper down toward the longer length of the hair in this photo from glorified_beauty. The length and layers show off her eyes and then perfectly cup the sides of her face. Though the bangs would take a little extra work (and need to be straight), she could wear the rest of her hair straight or wavy with this style.
Look at these long, wispy bangs paired with layers that start around chin-level, also shared by glorified_beauty. These can work with smooth, sleek locks or a wavier and/or shaggier style.
These long curtain bangs shown on rooted.studio.salon's Instagram account were a subtle change with major effects. The model's hair length stayed about the same overall. Still, the longer bangs had a softening effect, sweeping across the edges of her forehead and flipping away from the face at cheekbone level. If you're hesitant about getting bangs because of the upkeep and worrying about them needing frequent trims because they're in your eyes, having some cut like this can frame your face 
Bottleneck bangs are similar to curtain bangs, as you can see in the photo chez_mademoiselle_couiffure shared. They frame the face on either side just like curtain bangs, but there's a thin, shorter section right in the middle before it tapers out. These look beautiful on angular faces and work well to add softness when the majority of the face-framing layers fall between the cheekbones and chin. They're also versatile enough to work with shaggy or sleek hairstyles. 
I'm in awe of this before and after from hollygirldoeshair. There's so much more volume, and her waves shine here. These curtain bangs play up her gorgeous face shape and bring attention to her cheekbones and eyes. The layers that end at chin-level keep her whole look youthful, lifted, and upbeat. She looks years younger, more vibrant, and even more energetic, thanks to bangs and a few layers.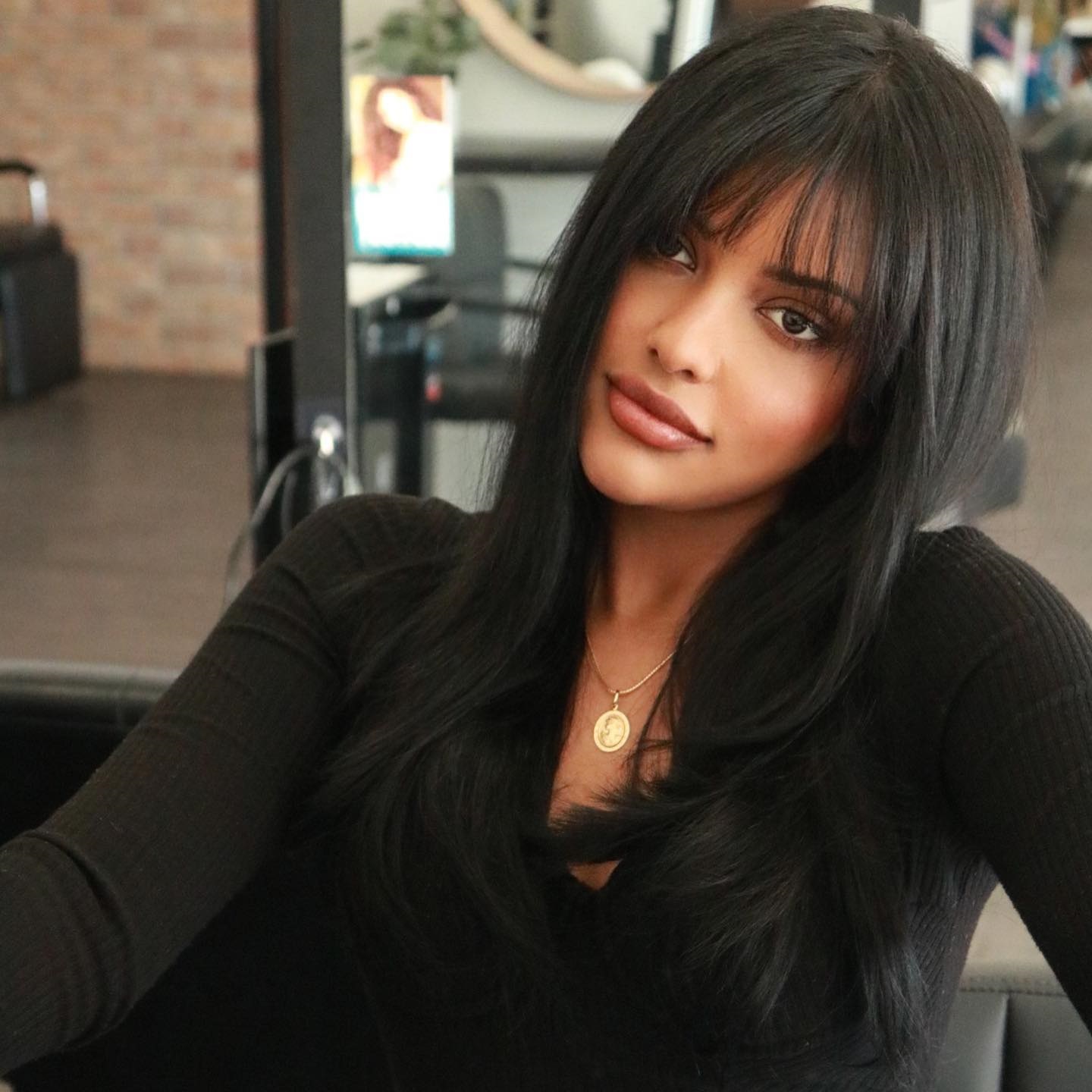 Not all bangs have to be heavy or statement-making. In this case, shared by glamourbycee, they're a little wispy and a smidge shorter in the middle, with a gradual slope down to the lengths of her hair. There's not a lot of additional layering on the sides. That's all the face-framing she needed to elevate her look (you can see a before picture if you click through).
Sideswept bangs are popular again, and my little college-aged-in-the-early-2000s heart is ecstatic about it. My side-swept bangs were there for some of my fondest memories and grandest adventures. The ones shared here by galeamiriam are a softer, wispier, more modern take on those bangs, and it's an improvement! I love how soft they are.
Bangs like this are incredibly flattering on those with heart-shaped faces because they help hide a wide forehead without adding more width to the top portion of the face. Instead, the next layer is usually just below the cheekbone, with another at chin level to add volume to the face's lower half and balance between the wide forehead and narrow chin. This was my go-to style for years for this reason. Once I'm done enjoying the curtain bangs, I think I'll go back.
If you're intrigued by cropped bangs, but you're not sure how to make them frame your face, take a look at this photo from beautyschoolwipeout. (Is anyone else going to have the Grease soundtrack playing in their head all day like me?). The bangs here are very short and choppy, but the longer layers that hug the temples and sides of the face make them face-framing and make the cut even cuter. Then the rest of her hair is long. 
You could apply this style of bangs to any cut, from cheekbone-level to chin-length bob to however long you want it to be. As long as the bangs curve around and hug your face on both sides, you'll have an adorable face-framing cut.
This style by manemisfit is similar to the one above in the way the super-short bangs can still hug the face and graduate down into longer layers that pull forward and soften the whole look between the jawline and chin. This model's hair is a bit shorter, and her hair color is another dose of inspiration for someone looking to shake things up. 
When I saw this style from behindthechair_com, I had to take a few minutes to come up with words to describe it. Everything from the cropped bangs, the curtain bangs (yep, they're combining two things here!), flipped out–not in–layers, and magical color took my breath away. All I could think was, "She looks like a beautiful flower!" It's soft and edgy, and even though the hair makes such a statement on its own, it's still the model's face your eye is drawn to. The shaggy mid-length style stops just in time to continue making her face the focal point, then stops. Any longer, and the effect wouldn't be the same.
I love everything about this understated split-color look with side-swept bangs by manemisfit. The thick, side-swept bangs add volume and balance. The side part offers an exciting twist on split-color hair, which is often split right down the middle, sometimes with bangs and sometimes without. Because of where the bangs end, all the focus here is on her beautiful eyes. I have such hair envy right now. This is just stunning and works so well with her features.
If you love wearing smoky eye makeup, this photo from a.agatkaa will have you running to the salon. There's not a lot of layering along the sides of the face. Still, these thick, almost-blunt bangs create a frame effect, spotlighting her beauty and showcasing her gorgeous eyes. Paired with the smoky eye look, these are perfect. Plus, they're long enough to pull back and can also be styled to the side.
What to Know About Your New Bangs (FAQs)
Question: Are side bangs out of style for 2022?
Answer: Not at all! They're making a comeback.
Question: What do face-framing bangs do?
Answer: They play up your eyes and bone structure and show off all your best facial features.
Question: What are face-framing bangs called?
Answer: There are several types of face-framing bangs. Curtain bangs count, as do bottleneck bangs (similar) and side bangs.
Question: What's the difference between a fringe and bangs?
Answer: They mean the same thing.
Should You Go for It?
If the styling and upkeep of bangs (cuts and more frequent washes since they get oily faster than the rest of your hair) don't scare you, yes, you should. Even if it does, if you're tempted to try bangs anyway, maybe you should still do it. If you choose an option that features longer bangs (with or without additional layers through your hair), you can always pin them back if you don't want to deal with them. They also won't take as long to grow back out as something like cropped bangs.
Of all the face-framing bang ideas and styles, how do you choose the right one for you? Ultimately, I can't tell you, but your stylist can. It'll depend on your specific facial features and hair type. Not all hair will behave the same way when cut, and not everyone needs their bangs to hit the same spot on their face in a "face-framing" style.
Curtain bangs are the safest bet and a fun way to try face-framing bangs without a significant commitment. Give it a few months, and they can be blended back in with the length of your hair if you don't like them. This is my favorite because I want to keep my options open regarding my hair.
Looking for more interesting readings? Check out: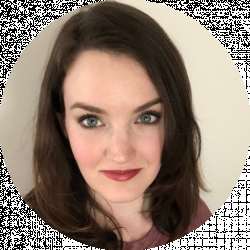 Latest posts by Crystal Schwanke
(see all)