When I told my husband I was going to write about the top dry shampoo alternatives and substitutes, his (no-effort-required, short-haired) reply was, "Just wash your hair." But y'all know (and in reality, he does, too) that washing and styling long hair is an event. It's not as simple as "just washing your hair." 
I've tried many different dry shampoos. While I have a few favorites now, some alternatives and substitutes worked better than some legit dry shampoos. Some dry shampoos make my hair look greasier. Some work so well that I can get several more days out of my style before I have to wash my hair. These dry shampoo alternatives and substitutes fall somewhere in between. 
The Best Greasy Hair Solutions
Bottom line: Baby powder or cornstarch make the best dry shampoo alternatives. There are other options like translucent powder and baking soda. Still, I've always had the best results from lavender-scented, talc-free baby powder.
Baby powder will only buy me a day compared to the few days I can get from my favorite dry shampoo. However, if you can control the oil at the moment and wash your hair later that day, that's all that matters.
My Favorite Ways to Deal with Greasy Hair
Baby powder (talc-free): I love its ability to soak up oil and leave a pleasant, light fragrance.
Cornstarch/arrowroot powder: These also soak up oil well but don't have the scent.
Baking soda: For especially greasy hair, but use it with caution.
Translucent powder: For on-the-go touch-ups
Perfume: Best for only lightly-greasy hair; adds fragrance
Blotting paper: Again, it will only really help with lightly-greasy hair
Drying sweaty hair upside-down post-workout: The salt and hairdryer combo can add volume
A wide headband: Covers it up and makes you look put-together, but it's more appropriate for work than a hat
Selection Criteria
I looked for dry shampoo substitutes that:
Are likely already in your kitchen, bag, or bathroom.

Don't cost a lot.

Are easy to get your hands on if you have to pop into the drugstore or grocery store to deal with a greasy-hair emergency.

Work for different hair types.
Tips and Advice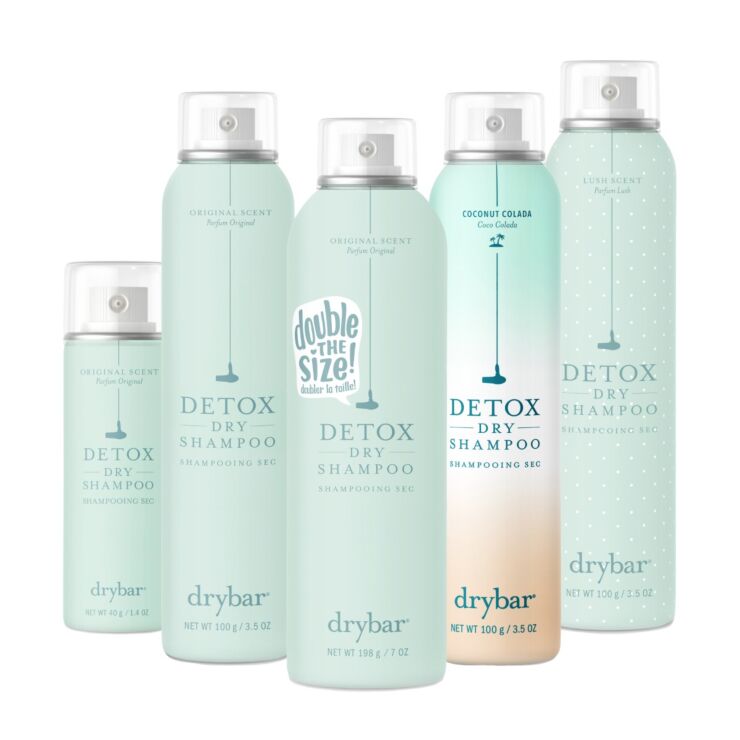 Since each dry shampoo will work well for some hair types and not others, here's information about my hair and the best dry shampoos I've found to work for me:
My hair is fine and wavy, and there's a lot of it. It holds hairstyles well and takes about three to four days to get oily (less if I'm doing intense workouts).
Many products make my head itch because I have dry, sensitive skin. That has made finding a dry shampoo that I like quite the quest.
Here are some dry shampoos I like, in order of preference, for reference. If you've tried any of these, it might give you a good starting point in choosing the best dry shampoo alternative or substitute for your hair type:
Experiment with a Few Dry Shampoo Alternatives
If you're not desperate for a dry shampoo substitute right now because you have somewhere you have to be, take time to experiment. Some options will work better than others, depending on your hair type.
Lazy weekend? Play around with the most appealing option on the list and see how it goes. You could even split your hair down the middle and try two at one time.
The Top Dry Shampoo Alternatives and Substitutes
#01 Baby Powder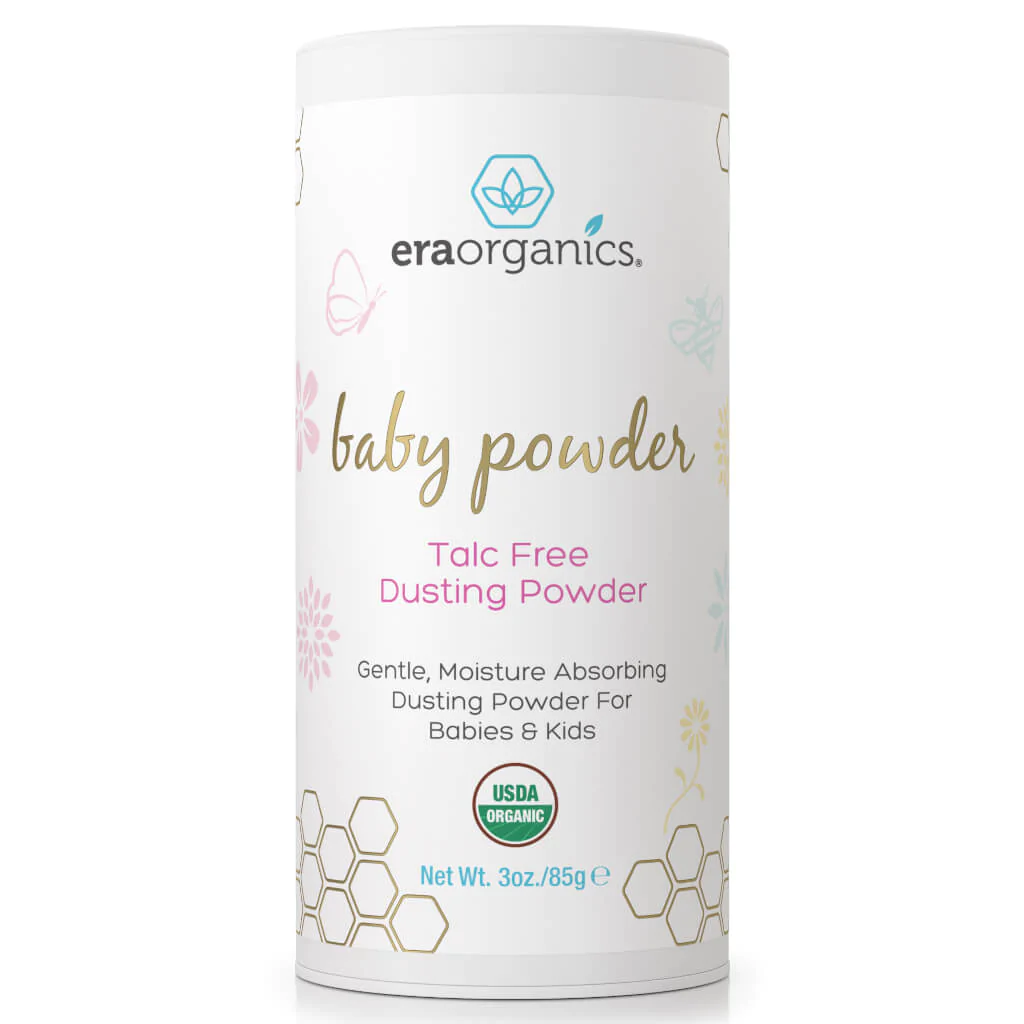 Baby powder has been my go-to dry shampoo substitute before I realized dry shampoo even existed. I prefer the lavender one. It works better than some of the dry shampoos I've tried. It doesn't make my hair look greasier, but it won't give me more than one more day before I need to wash it.
I usually pour some into my hands, flip my head over, and massage the powder into the roots. From there, I flip my hair back over and wait about a minute before brushing it through.
Pros
It's one of the most effective dry shampoo alternatives I've found.

It smells great and can add a soft fragrance to your hair.

It's inexpensive.
Cons
The effect doesn't last more than a day.

You're less likely to have this in your house than some of the other options on the list.

There are some 

concerns regarding talc

. However, most of the baby powders I checked are cornstarch-based and talc-free. 

If your hair is dark, it can leave a grayish cast if you miss spots when you brush it. This has happened to me more than once. Use a mirror to check the sides and back of your head.
#02 Baking Soda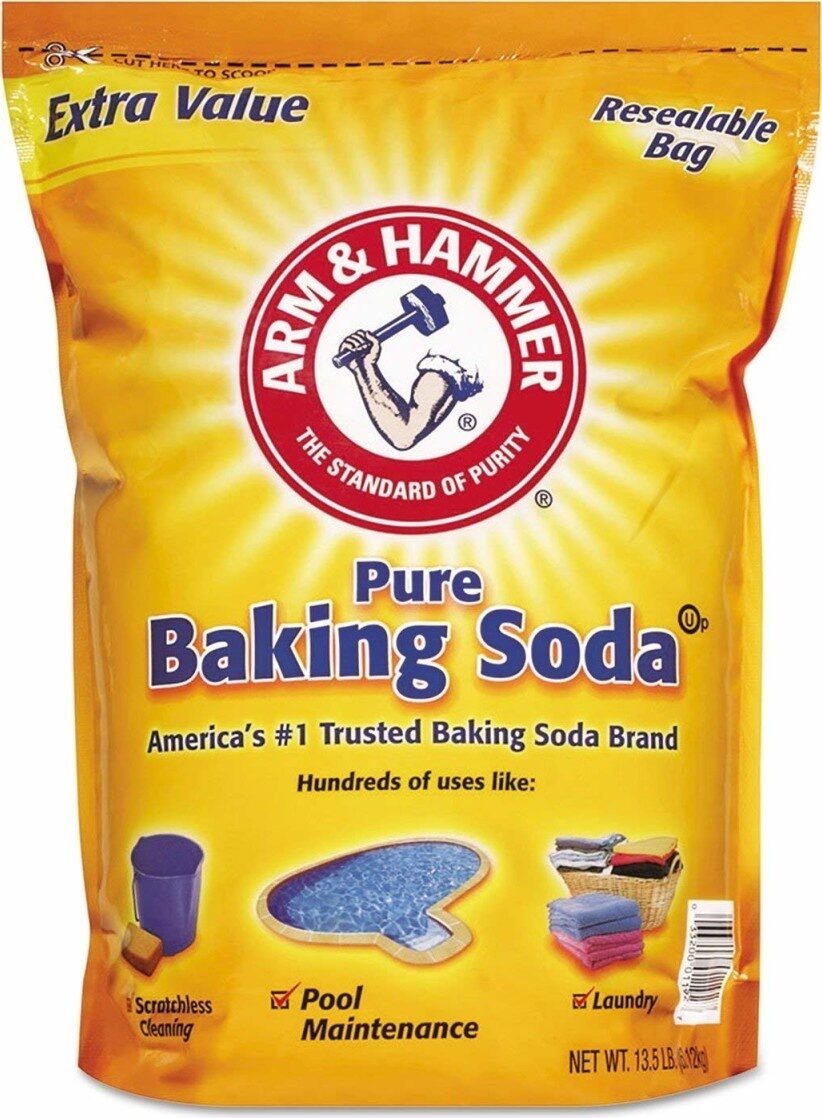 I've used baking soda to exfoliate my scalp and body and recommend this as a dry shampoo alternative with caution. This could be a good choice if your hair is thick, especially greasy, and not especially fine. However, I wouldn't use this very often–only in a hair emergency. There's a risk of dryness, breakage, and scalp irritation.
Pros
It's powerful and can do an excellent job at soaking up oil.

It's cheap.

You probably already have it in your kitchen cabinet or pantry.
Cons
It may irritate your skin.

It may dry your hair and scalp out too much.
#03 Cornstarch or Arrowroot Powder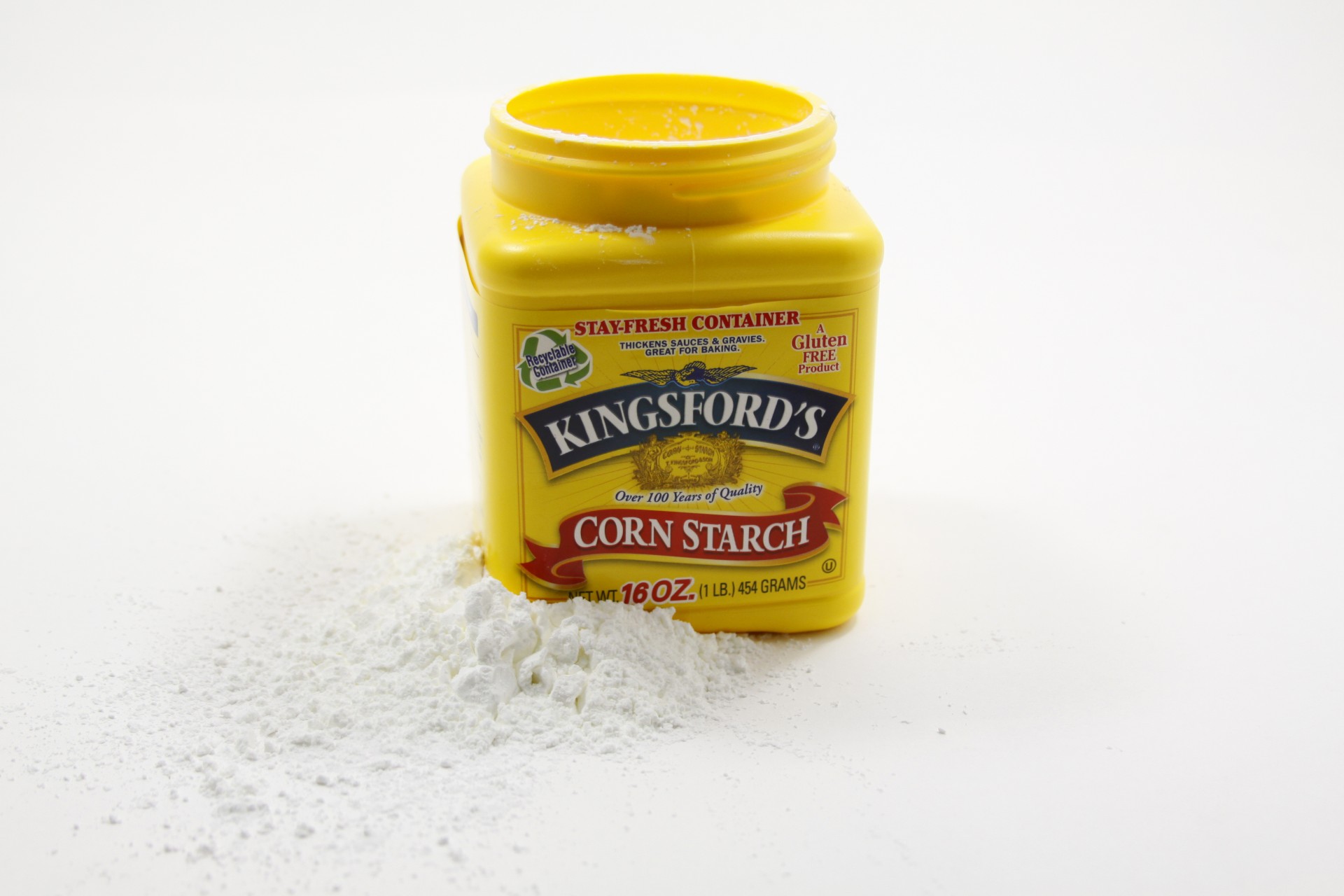 Cornstarch and arrowroot powder has a fine consistency that makes them easy to work with. Because they're so similar and often interchangeable, even in recipes, I'll just lump them together here.
You can put a little in your hands and rub it in at the roots, or you can sprinkle some on a brush and run it through the length of your hair, starting at the roots.
If your hair is dark, you can mix cocoa powder or cinnamon with it to help eliminate the gray cast the residue from a light powder on dark hair could cause.
Pros
You probably have one or both of these in your cabinet.

The fine texture makes them easy to work with and less visible in your hair.

They absorb oil and can even add volume.
Cons
If you have dark hair and nothing on hand to add to it (like cinnamon or cocoa powder), it could leave a gray cast at the roots. (This isn't unique to arrowroot powder and cornstarch, but something to be aware of.)
#04 Translucent Powder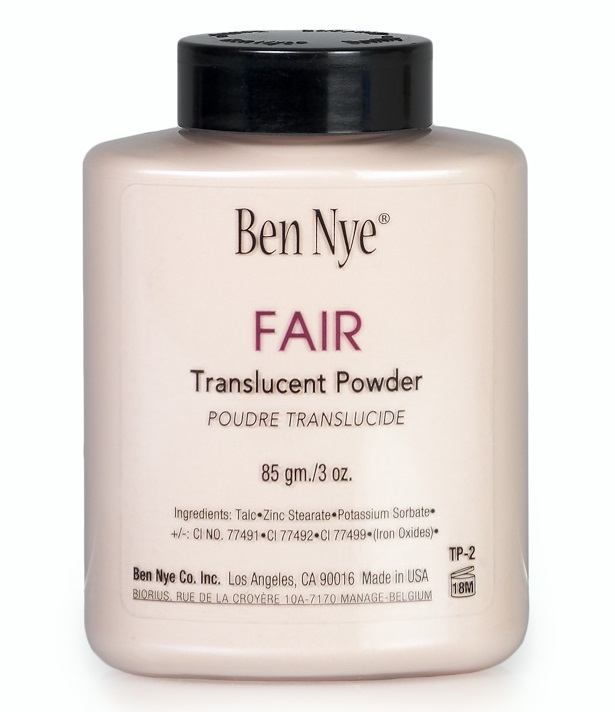 Translucent powder usually contains some of the ingredients above (talc, cornstarch, etc.), so it makes sense that you could use it in a pinch. 
You could technically sprinkle some of it into your hands or onto your brush. Still, a large, fluffy makeup brush is the best application method. You'll want to keep a separate brush on hand for your hair, or be sure to wash it before applying powder to your face.
If possible, sprinkle the powder on a paper towel or piece of paper before dipping the brush into it so you won't introduce oil from your hair to the product and then to your face. This is less of a concern if you keep translucent powder on hand specifically for your hair.
After you've given it a chance to soak up the oil, brush it through.
Pros
You might already have some.

It's not that expensive and can be purchased at the drugstore.

It's practically invisible.

It's a relatively easy on-the-go option. It's no big deal to stash it in your purse for emergency touch-ups, even if it's just for your hair.
Cons
If you don't set your makeup with translucent powder, it's not something you'll already have on hand. You'll need to buy it specifically for this (and you'll probably want a designated brush for it, too).

You'll need to go through a couple of extra steps to use it on your hair (like pouring some on a paper towel and keeping a designated "hair" brush in your purse).

Adding oil from your hair to your makeup and then your face could be a recipe for acne.
#05 Post-Workout? Dry Your Hair.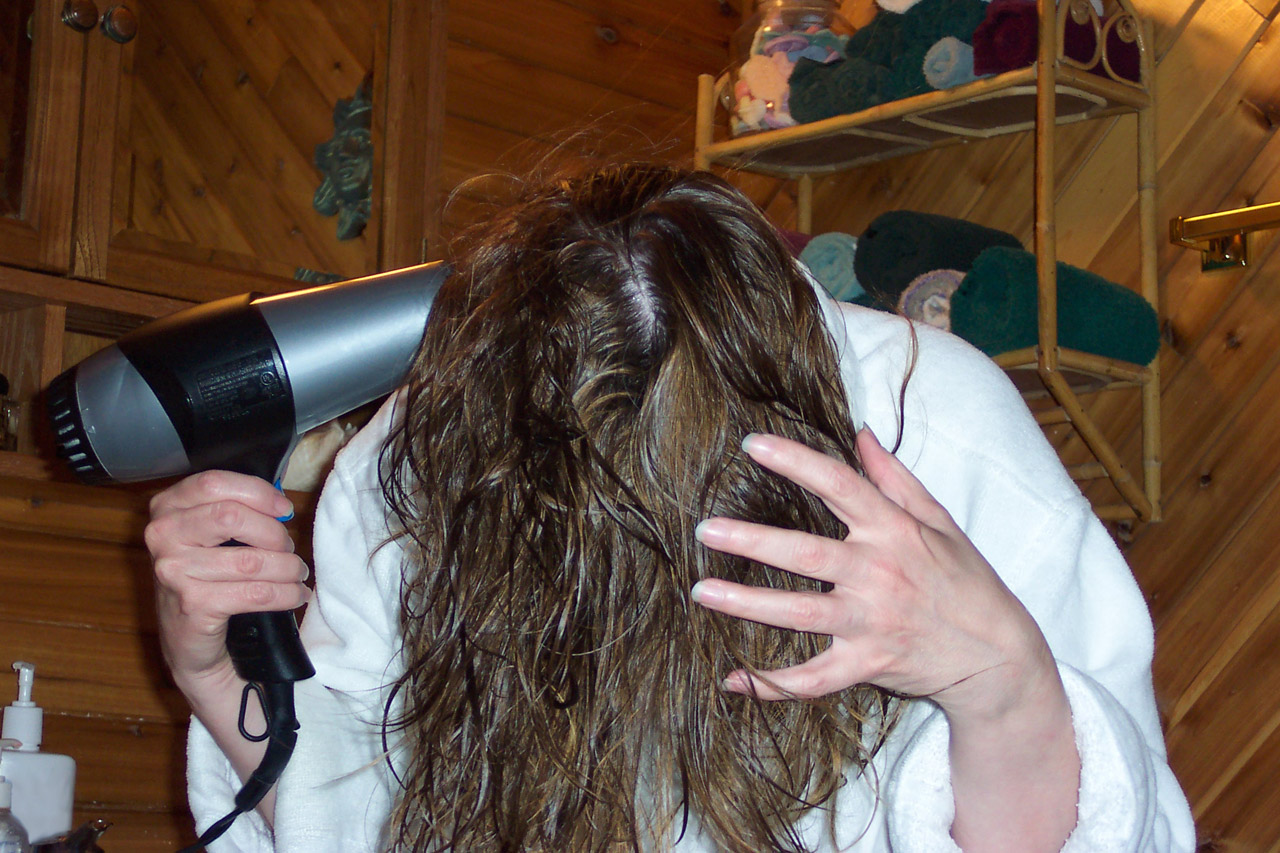 This sounds obvious and maybe even a little snarky at first glance, but the salt from your sweat can help volumize your hair if you're in a pinch after a workout. You'll need access to a hair dryer, though. Just flip your head over and dry the roots.
You can't just leave your post-workout hair hanging there, looking soggy, and expect the same effect. Try drying it, though, and see how it goes for you.
Pros
It's easy.

It can refresh your hairstyle and add volume to the roots.

Nothing extra is necessary as long as you have a hair dryer.
Cons
You'll need access to a hair dryer and a place to plug it in.

Hair needs to be damp from sweat for this to work, and if you just woke up late with no time to wash your hair, this won't work.

This doesn't add a lovely fragrance like baby powder, cinnamon, or cocoa powder can.
#06 A Wide Headband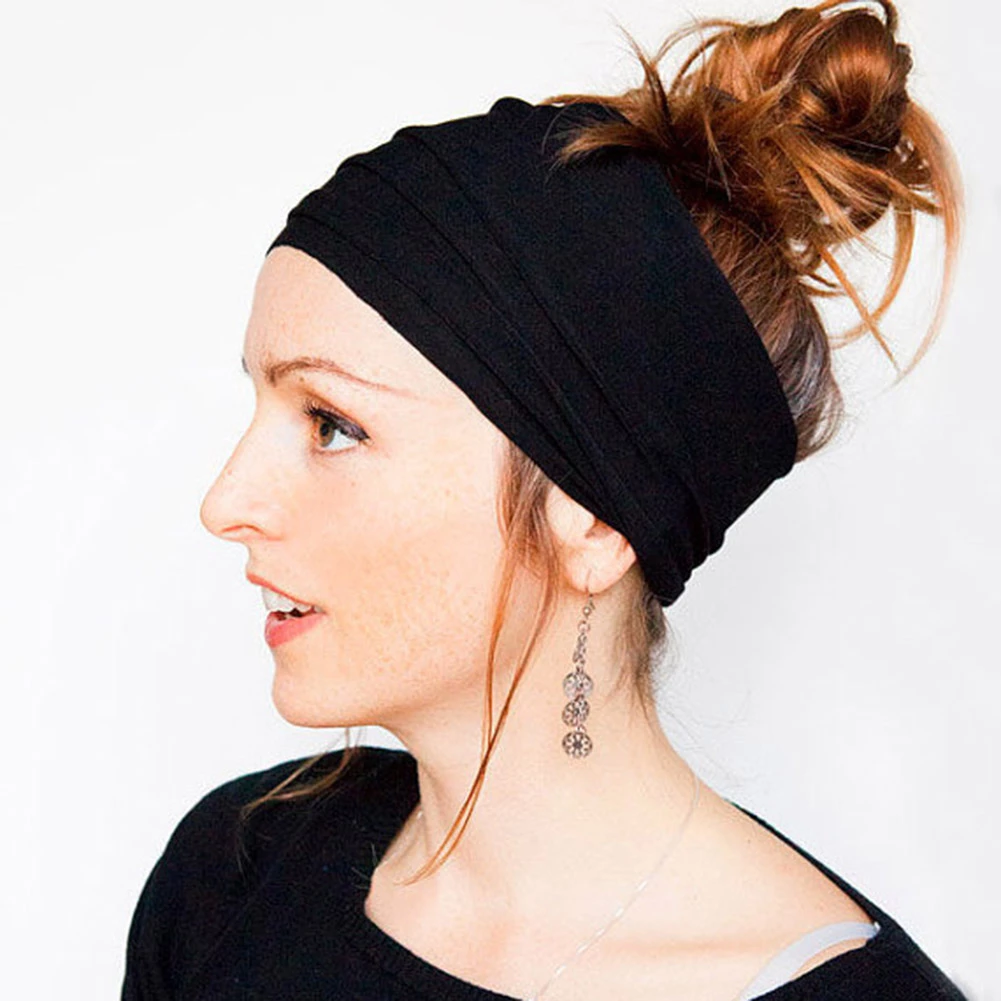 I know, I know. It's not doing anything for the oiliness, but it's still hiding it, right? Throw your hair up in a bun or a braid, and then hide the roots from sight with a thick headband that matches the vibe of your outfit.
Sometimes you can work around the problem rather than tackle it head-on. I don't usually recommend just covering up an issue and pretending it isn't there. Still, in the case of oily hair, I'm all about it.
That's especially true when you have a dry shampoo alternative you've never tried. It could backfire and make your hair look worse. At least have the headband as a backup if the dry shampoo substitute doesn't work.
Pros
There's no residue or fragrance to worry about.

You get to update your look–cute!

Some options can dry your hair out and make it harder to wash later, but a wide headband won't do that.

Depending on your style, it can keep your hair off your face and is less likely to cause a breakout.
Cons
If you don't already have a wide headband or the one(s) you have won't work with your outfit of the day, this won't be an ideal solution.

It can cover a lot of your hair, but it won't cover it all.
#07 If It's Just Your Bangs…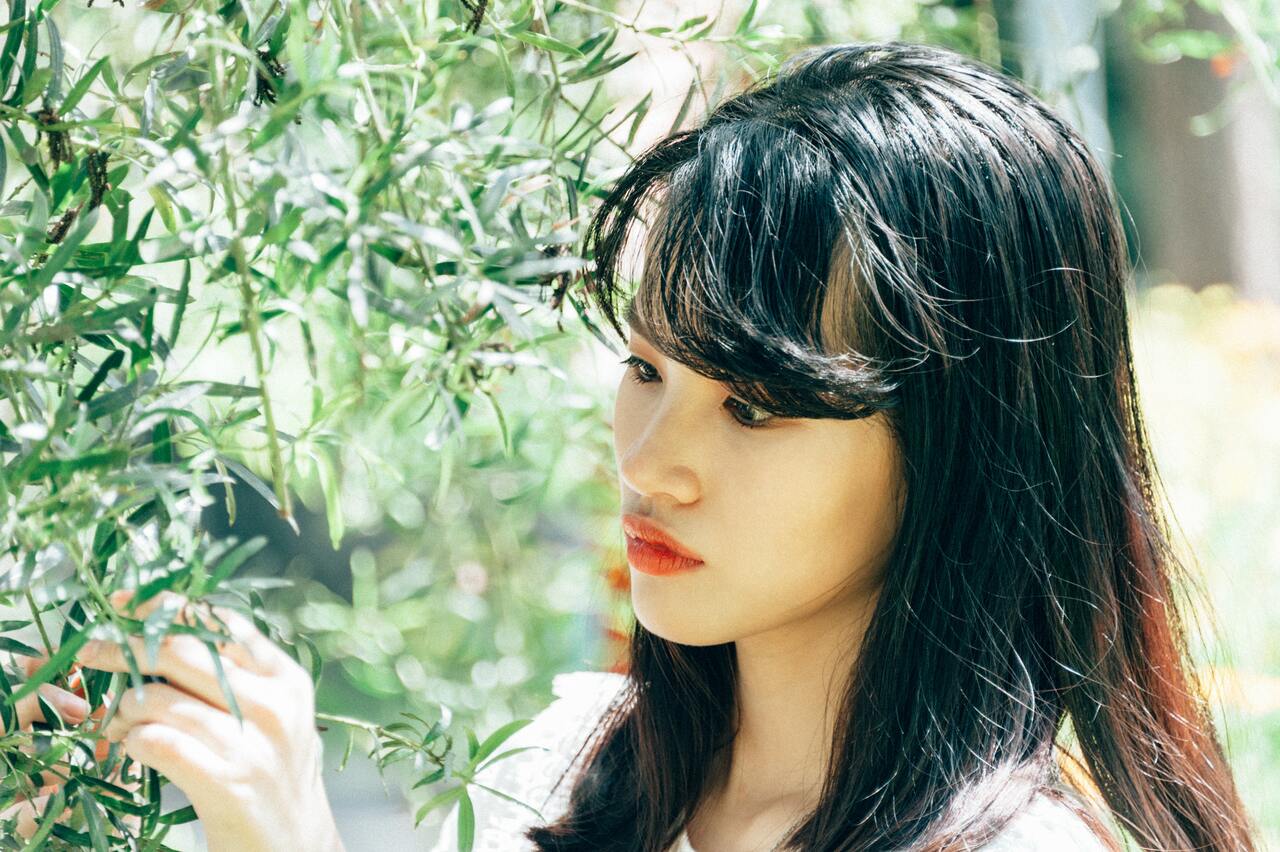 If it's just your bangs that you're worried about (since those can look greasy after a day while the rest of your hair looks fine), just wash those at the sink and then re-style them. It'll take about five minutes compared to the amount of time it takes to wash, dry, and style all of your hair. 
Pros
You're getting the hair (at least in the front) clean, not just freshening it up with powder and fragrance.

No leftover residue to worry about on your hair or scalp.

It's faster than washing and styling all of your hair.

You might get away with a few more wash-free days after doing this, which isn't the case when you're using something like baby powder, which might last a day.
Cons
You're still stuck washing some of your hair–ugh.

It can be more time-consuming than other methods.

If you color your hair, frequent washing can cause it to fade faster.

If you use a product on your hair, you'll need to have that on hand (so don't forget to pack those in your gym bag if you plan to do this post-workout).
#08 Blotting Paper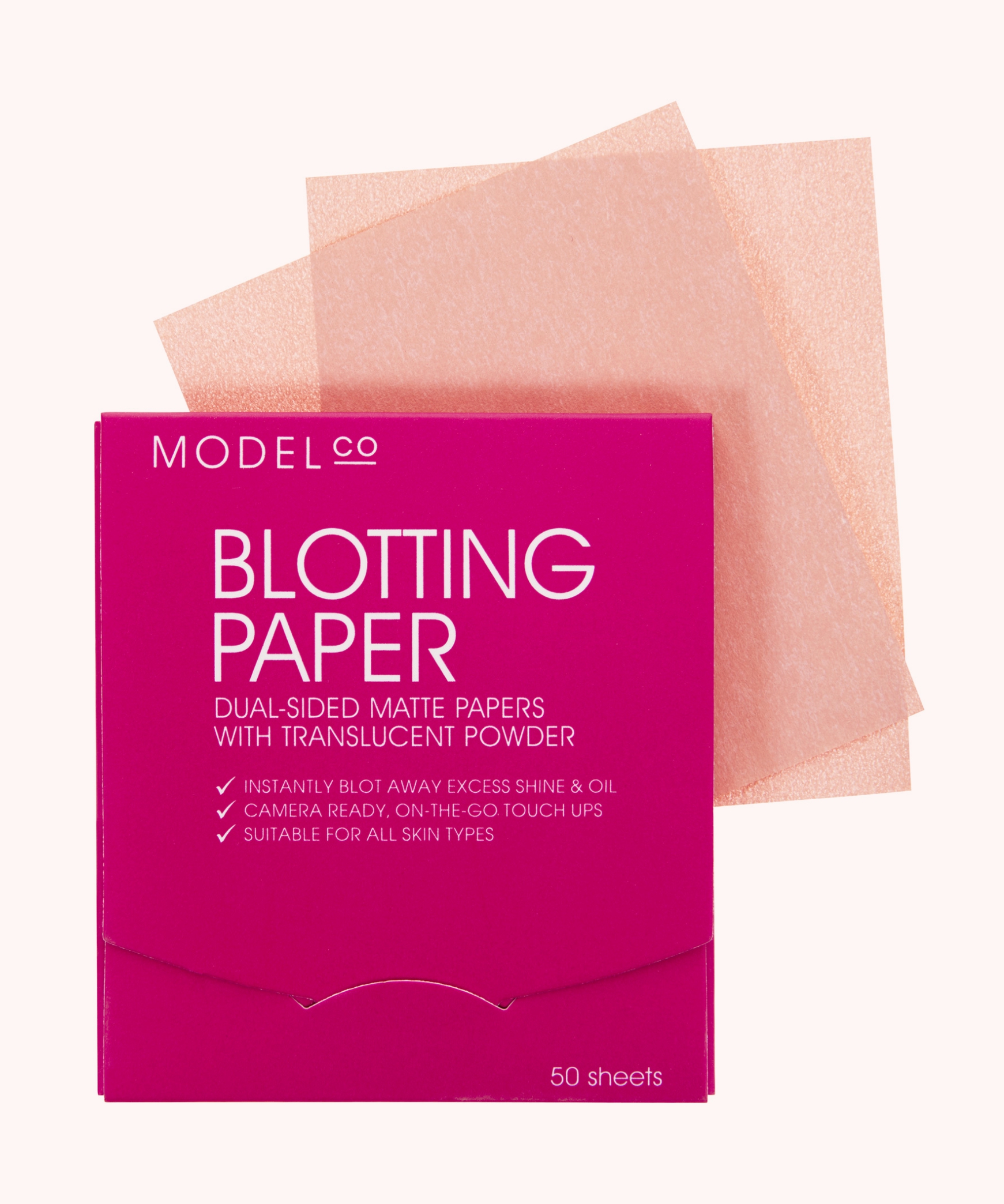 If it's good enough for your face, it's good enough for your hair, right? Press the sheet onto your hair and let it work its magic. This one seems like a "better than nothing" dry shampoo alternative. Still, I'd consider this one of my least favorite methods for dealing with oily hair.
Pros
There's no residue–it just soaks up some oil, and you throw it away.

They're easy to store in your purse or another bag because there's nothing to spill.
Cons
Unless you have oily skin, you're unlikely to have these stashed in your purse.

They make blotting sheets specifically for hair, but if you're buying those, you might as well just buy the regular dry shampoo. 

It might not be the most effective method.
#09
Perfume
on Your Hairbrush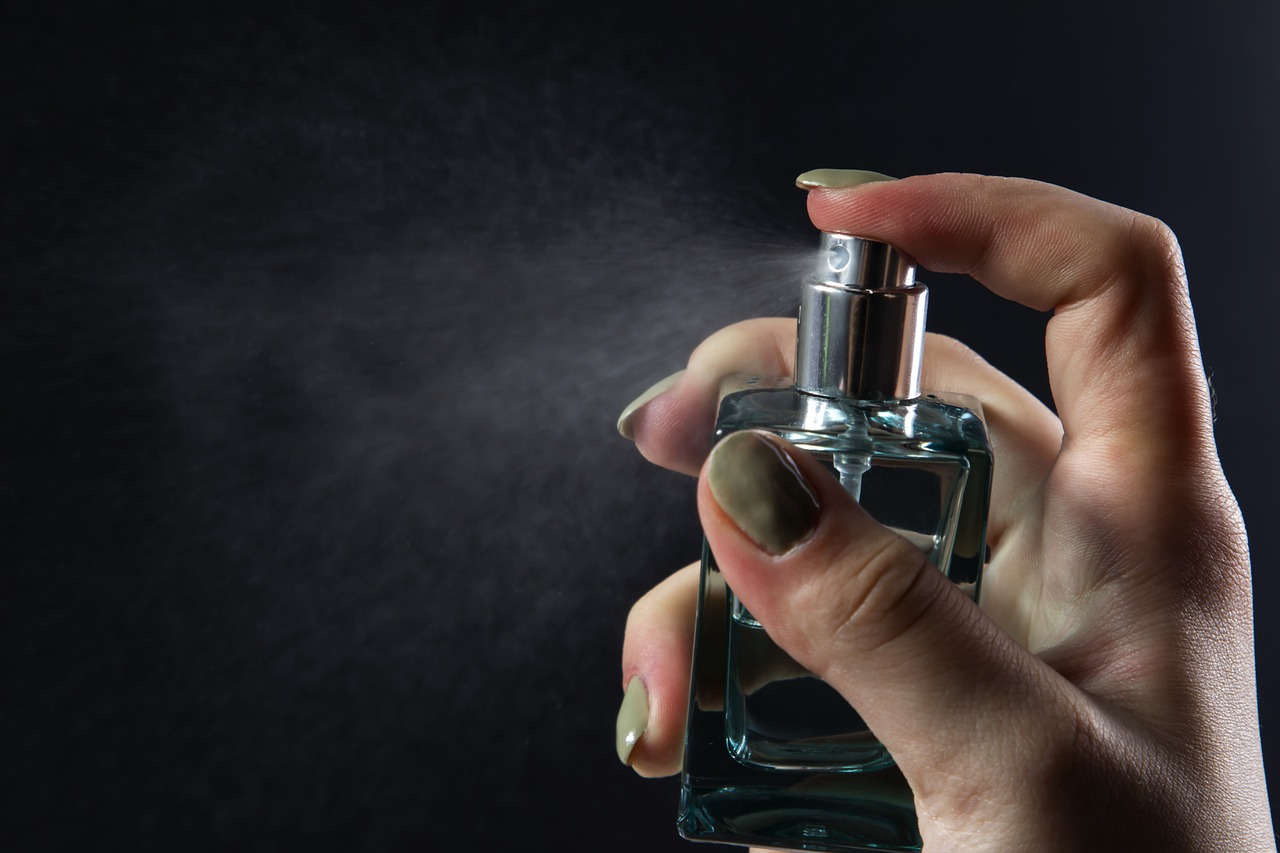 I've been doing this since before I even thought to use baby powder, but I did it for a long-lasting scent rather than grease-control.
You could spray the perfume straight on your roots, but it might be too intense that way (though the drying effect of the alcohol will be more substantial and do more to make your hair less oily).
This will depend on the scent you choose. If it's pretty light, try it out. You'll probably want to stick with the brush technique if it's a powerhouse perfume.
Spray it once or twice and quickly swipe it through your strands, starting at the roots.
Pros
You'll smell amazing.

There's no weird residue or gray cast to deal with. 

It can be the perfect boost to slightly greasy hair.
Cons
It's one of the least effective options on this list.

I worry that using this trick often will dry your hair (especially if spraying it directly), which may lead to breakage.

There's a good chance the fragrance will be so intense that everyone will steer clear of you and never get a good look at your hair anyway.

This one's best for slightly oily hair; leave the heavy lifting to the baby powder, baking soda, etc.
FAQs
Question: What else can I use instead of dry shampoo?
Answer: Baby powder, cornstarch, arrowroot powder, perfume, baking soda, blotting paper, strategic washing (just the bangs at the sink), drying sweaty hair with a blow-dryer, translucent powder, or even just covering it with a wide headband and an updo until you can address it later.
Question: What can I do with greasy hair if I don't have shampoo?
Answer: If you have translucent powder, baby powder, arrowroot powder, cornstarch, or baking soda (use that one with caution), you can use that to help with grease. Simply sprinkle a little into your hand or on a brush and massage it into the roots, let it sit for about a minute, then brush through your hair to get rid of any residue. 
 Question: Is it better to wash your hair or use dry shampoo?
Answer: Turns out, my husband's "just wash it" response wasn't as terrible as it sounded on the surface. You shouldn't depend on dry shampoo to keep your hair looking clean and fresh. Just use it in a pinch or to extend your style a few times per month. Dry shampoo (and most alternatives) won't moisturize your hair or scalp the way a full shampoo and conditioner routine will, and it will leave a residue that won't actually cleanse the bacteria, yeast, and other product residues.
The Answer to Greasy Hair Is in Your Kitchen
It could also be in your bathroom or purse. Truthfully, dry shampoo is nice and can make your hair look presentable, but it's not the only way to fix greasy hair fast. 
My favorite will always be baby powder, but I use one that's basically cornstarch with some fragrance.
That means my second-place recommendation is cornstarch or arrowroot powder, which I think the average person is slightly more likely to have on hand. You can always spritz your hairbrush with a bit of perfume before you brush out the residue from the powder for a similar effect. 
Looking for more interesting readings? Check out: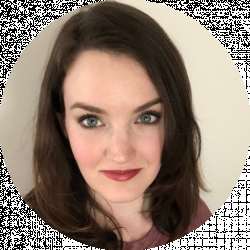 Latest posts by Crystal Schwanke
(see all)