If you've been thinking about rocking a new style, there are several ways you can change up your hair for a brand-new look. For instance, you can use hair dyes, toning shampoo, used coffee grounds… 
Well, maybe not that last one. Nevertheless, these elements have something in common. And in case you haven't figured it out yet, people all over the world use them to darken their hair. 
However, all of these methods have their disadvantages:
Hair dyes can damage your hair in the long term.

Toning shampoos (also known as purple shampoo), can only be used to maintain the color you already have. They won't dye your hair into a shade you never actually had.

Although using coffee on your hair is a natural way, not everyone is willing to do it. Furthermore, it's going to take a long time to see some results.
Here's when hair darkening shampoo comes into action. Curious to learn more? We've got you covered!
At a Glance: Best Darkening Shampoo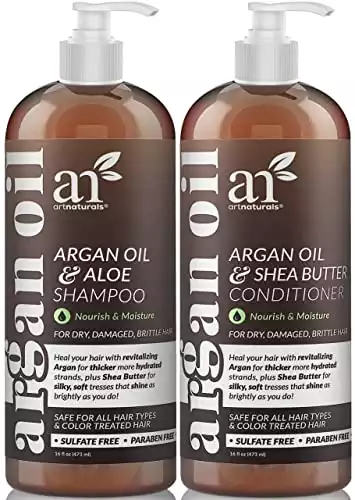 Artnaturals Organic Moroccan Argan Oil Shampoo | Amazon
Get the silky, smooth, shiny hair of your dreams with the magic of the Moroccan Argan Oil and the botanical blend of hair nutrients. Argan dynamic duo is your new go-to for daily hair nourishing, strengthening, deep hydrating and repair.
Buy at Amazon.com
We earn a commission if you make a purchase, at no additional cost to you.
08/02/2023 11:23 pm GMT

What is a Hair Darkening Shampoo?
Hair darkening shampoos are shampoos that you can use to gently dye your hair a darker shade. They accomplish the same function as a standard shampoo, plus the fact that they have certain pigments in them that can help make your hair darker.
Most of the time, these shampoos are based on natural ingredients and can be fairly gentle on your hair. Generally, they come with special dyes that darken your hair regardless of your original hair color.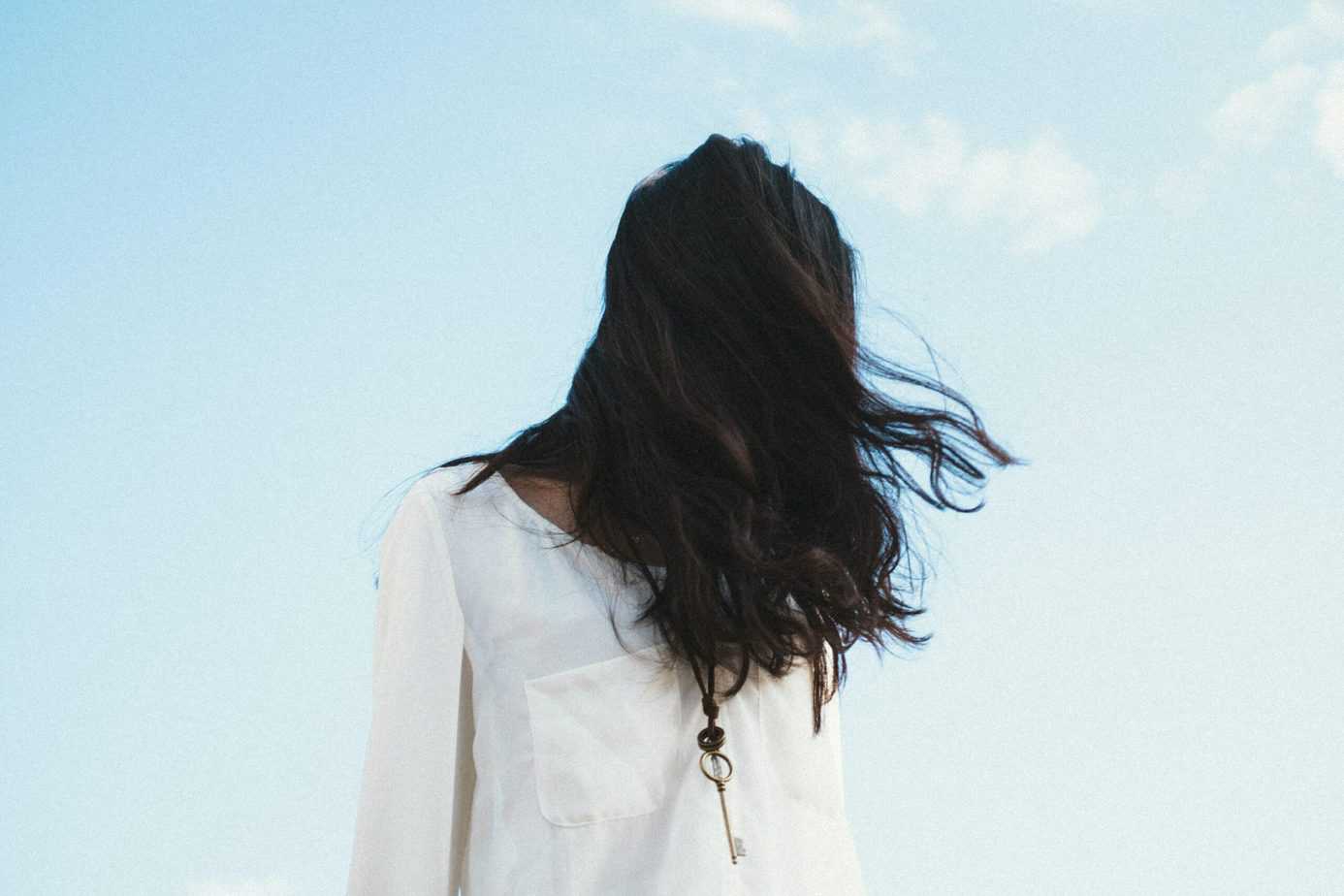 In addition to their principal effect — and depending on the type of darkening shampoo that you reach for — they have other distinct functions, as well. These include:
Hydrating the hair

Nourishing your hair.

Preventing hair loss. 
As you can see, they are quite versatile products, and by using them, you can start to notice subtle changes to your hair color over time.
Why Do You Need a Hair Darkening Shampoo?
Besides the obvious aesthetic purposes, there are quite a few practical reasons as to why you might want a hair-darkening shampoo. The most common of all is, of course, to darken your hair. Secondly is the desire to remove gray hair. For those of you with just a few grays, this can be a great way to reduce their appearance.
If you're using it to darken your hair, it can be a fantastic alternative to conventional hair dyes. This is especially true if you're trying to make your hair darker without damaging the cuticle, but you're not in any particular hurry to attain a darker shade
If you want to darken your hair without the fear of damaging it or exposing it to harsh dyes or chemicals, then darkening shampoo can be perfect for you. However, it all depends on you and your own unique hair goals.
How Do I Find The Best Hair Darkening Shampoo?
Before you start the journey of slowly darkening your hair, you first need to ask yourself a few questions. For instance, you may ask yourself, "What does my hair need?" and "What color do I want for my hair?" Once you address those questions, you can be on the path to getting those darker tresses!
As a general rule, you should consider using the same steps you usually do when choosing a standard shampoo. Hair darkening shampoos may be used every time you wash your hair, or at least every other wash with your regular shampoo. 
Due to this, you need to know what's your hair type, like if you have fine, 2A or 2B hair or thicker, more curly 4B or 4C locks. You also need to know if it's dry or greasy. With this information in mind, you will choose the best shampoo that suits your needs.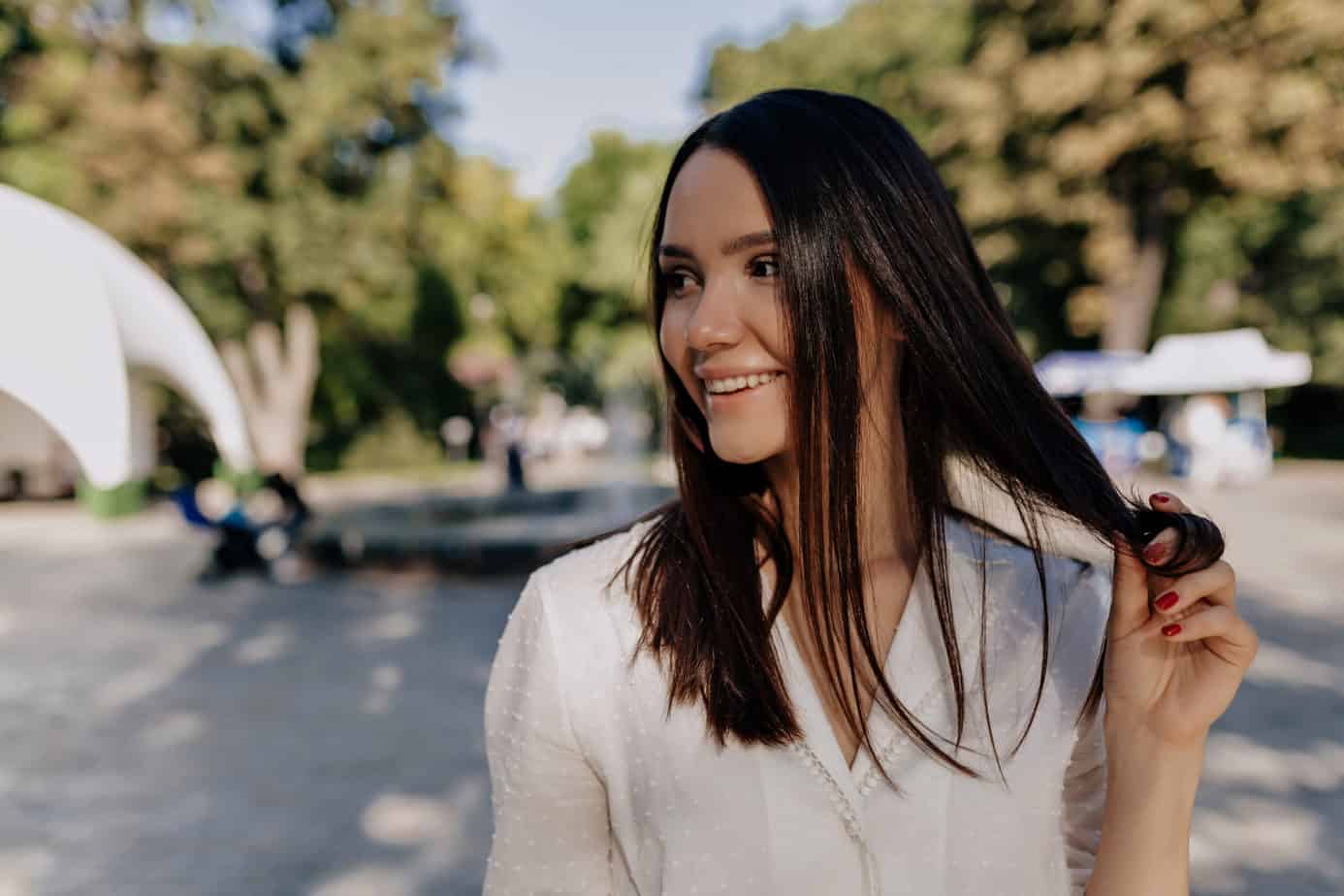 You also need to ask yourself: "What color do I want in my hair?" or "How do I want my hair to look?" This is important to help you decide what direction to go with your shampoo. It's not a bad idea to look at your undertones, either, to help you choose the right tone for your new hairdo.
It is essential to know the original color of your hair, as well. This information will be the pillar from with you can choose the best color for your shampoo. Some shampoos are better for people with lighter hair color, while others are best for people with dark brown hair.
The best recommendation when choosing the shampoo is to stick to your original hair color. However, if you're using it to darken your gray hair, you must select two shades lighter than the real color of your hair, so the result will have a more natural look — without the need to apply hair dyes or other products for the same purpose.
Finding a hair color chart is also a helpful idea. This way, you will know what results you want and when to stop using the shampoo more regularly when you have achieved your goal.
Find the Ingredients of the Shampoos You Have Used in the Past
This step takes a little more time, but it's absolutely worth it if you want to find the best darkening shampoo. For instance, have you been using a gentle shampoo, or perhaps a clarifying shampoo with strong surfactants (like sulfates)? Or maybe you use a shampoo with protein in it or one with moisturizing properties.
The thing is, you've probably been washing your hair for an entire lifetime, give or take a few years when you were a child. Thanks to that, you surely recognize what type of shampoo suits your hair, and which ones your hair completely hates.
Still not sure? It's not a bad idea to look for the ingredients on the label. Be on the lookout for ingredients like:
Harsh surfactants (like sulfates)

Mineral oil

Polyoxyethylene

Methylisothiazolinone
Not only can they damage your hair, but it's also possible to develop an allergy to these ingredients, leading to an itchy scalp and hair loss. It may be best to avoid them in a shampoo, regardless of whether it is to darken the hair or not.
Round-Up Your Options
This might sound like a lot of work, but trust us, it's worth it! Round up your options after talking to friends or family for their recommendations, or scour the internet to find brands and shampoos that have a great rep. 
Of the available options, weed out the shampoos that have ingredients that we've asked you to be wary of, or those that simply don't meet your hair goals. Once that's out of the way, you've got a custom and convenient list of shampoos that you can take your pick from.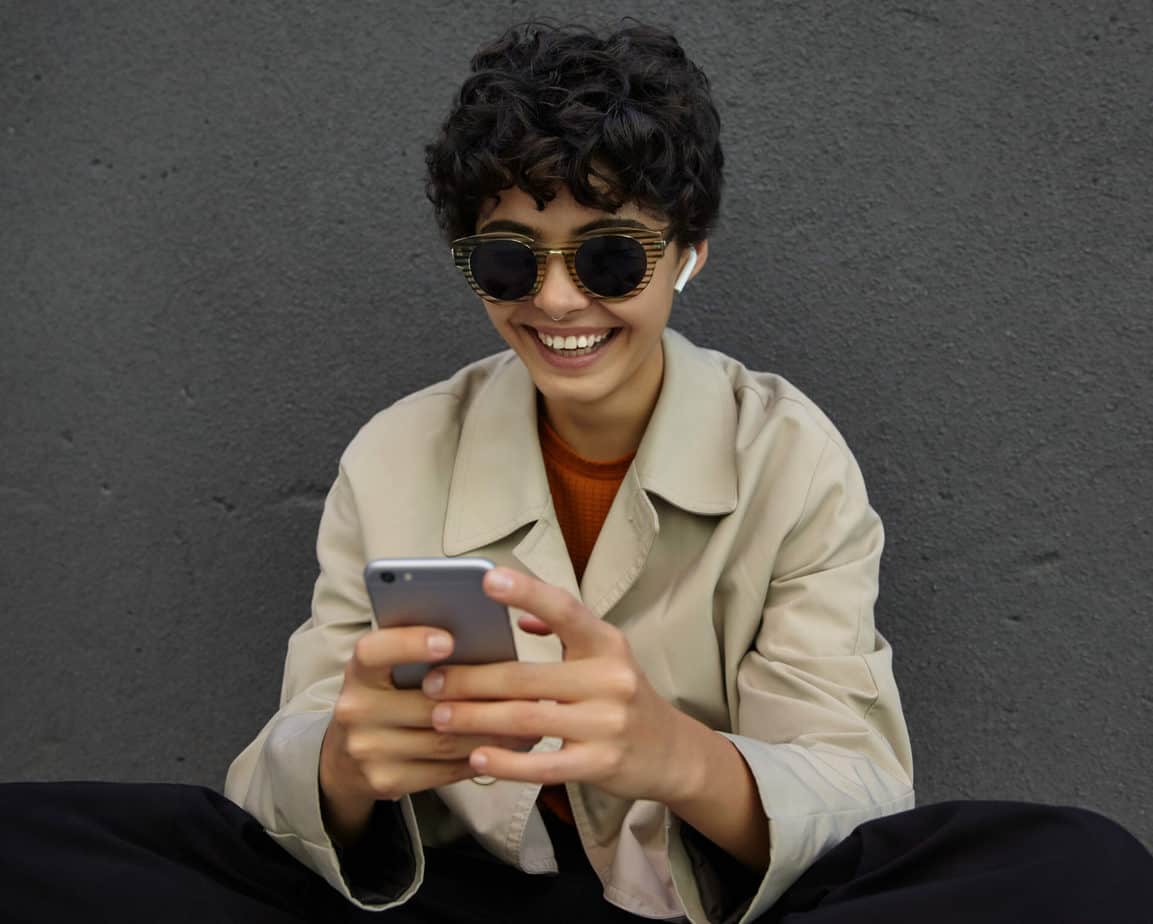 Lastly, Feel Free To Test the Waters!
Finding the right shampoo for your hair type can be a process of trial and error, so don't feel upset if your first pick doesn't work! We recommend trying a shampoo for at least a month or two before deciding if it's the one for you. 
However, keep in mind that if you spot any damage in your hair soon after using a new shampoo, you should stop using it immediately. This includes dandruff, dryness, itchiness or allergic reactions, and an abnormal amount of hair fall. 
Top 5 Hair Darkening Shampoos
Best Overall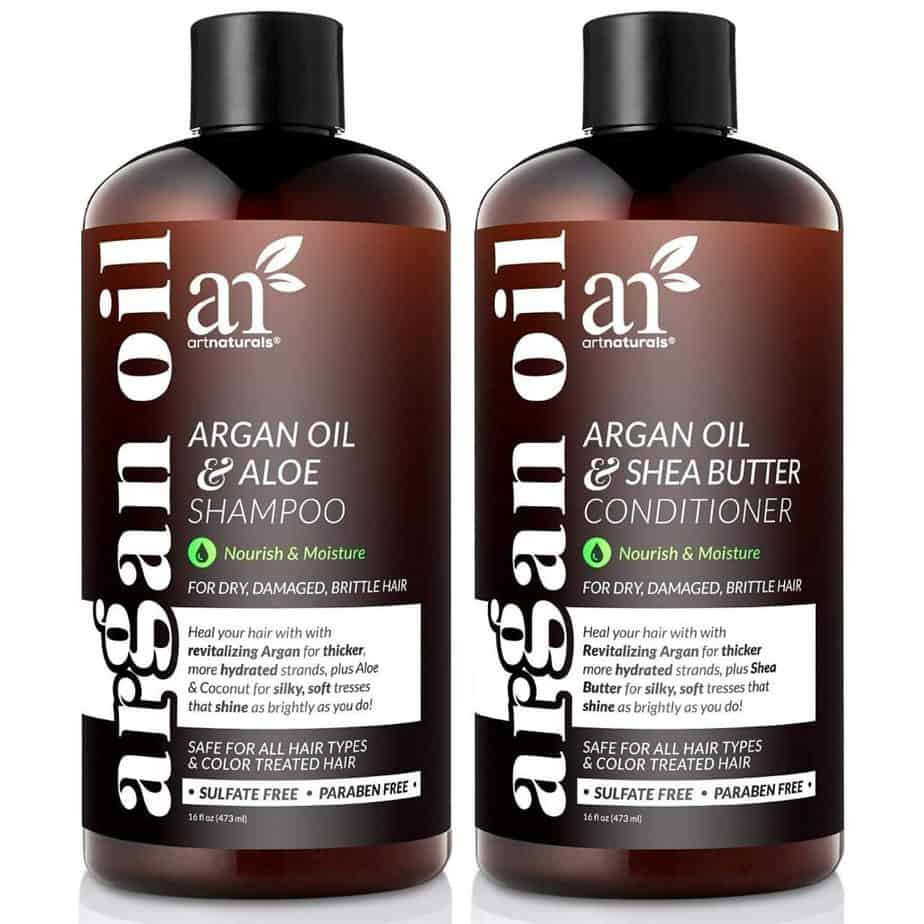 This is an amazing choice for anyone with damaged hair, be it natural or caused by chemical treatments. The healing properties of argan oil will help your hair regain its moisture and look silky smooth and shiny, and restore its natural vitality. 
We all know the tedious demands of curls, and this shampoo will help reduce frizz and moisturize and define your curls. And since it's all-natural, rest assured that all you're treating your hair with are the gentle hands of Mother Nature and not some harmful toxins from a factory. 
Pros
A great fit for all hair types, especially curly hair

All-natural ingredients to satisfy your organic needs

Very gentle, using no harsh sulfates
Cons
Unpleasant "perfumey" scent

Can leave roots oily

Doesn't lather very well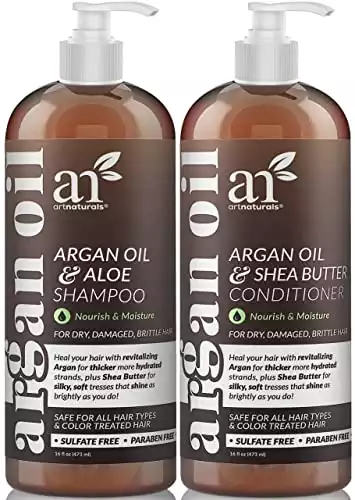 Artnaturals Organic Moroccan Argan Oil Shampoo | Amazon
Get the silky, smooth, shiny hair of your dreams with the magic of the Moroccan Argan Oil and the botanical blend of hair nutrients. Argan dynamic duo is your new go-to for daily hair nourishing, strengthening, deep hydrating and repair.
Buy at Amazon.com
We earn a commission if you make a purchase, at no additional cost to you.
08/02/2023 11:23 pm GMT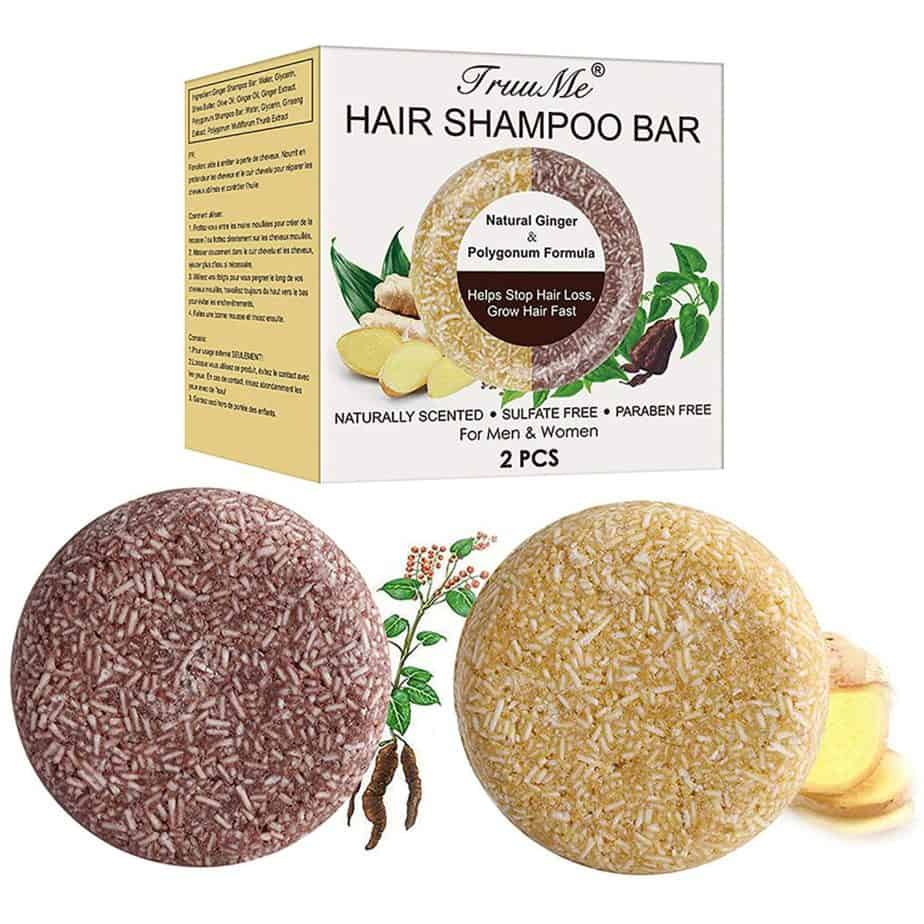 Although shampoo bars are considered an unconventional approach towards hair care, let alone hair darkening, this shampoo bar is going to leave you surprised. Its properties make it a substitute for literally every other damage-repairing shampoo, and it also darkens your hair naturally.
This shampoo is an eco-friendly, all-natural product packed with rare ingredients such as ginseng and polygonum multiflorum Thunb extracts, which promote hair growth and damage repair. Regardless of how dry and lifeless your hair currently is, regular usage of TruuMe will leave it looking healthy and hydrated and will restore your hair's natural sheen. The light and nourishing formula is gentle to your hair and is rid of all chemicals, so even kids are free to use it. 
Pros
Suitable for all hair types

Great for all ages

Eco-friendly and all-natural

Very gentle
Cons
May not darken white hair

Can be drying

Has a strong scent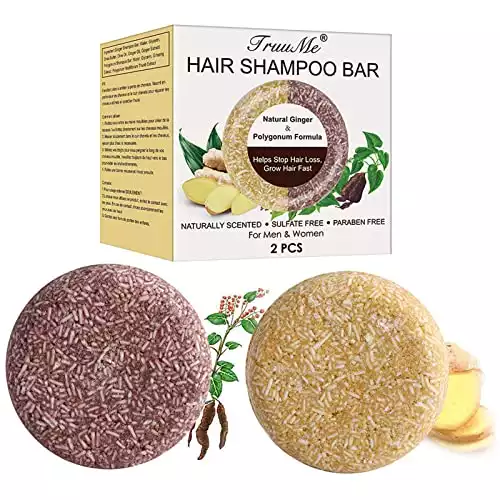 Hair Darkening Shampoo Bar | Amazon
The organic shampoo bar is completely natural and consists of high-quality organic ingredients, shea butter, olive oil, ginger oil, ginseng extract, etc, which care for your hair.
Buy at Amazon.com
We earn a commission if you make a purchase, at no additional cost to you.
08/03/2023 10:07 am GMT

Best Budget Options
While targeted for men, this shampoo is great for all genders. It comes in a wide variety of shades and can be used either on the scalp or, if you're interested, on your beard. Gentle enough to use every day, you can control how dark your hair becomes by adjusting the frequency with which you use it. Even better, it's 2-in-1, so it's incredibly moisturizing.
Pros
Can be used daily

Wide range of colors

Gives you control of how fast you darken it

Very moisturizing
Cons
Runny formula can be wasteful

Needs to be rinsed in cold water

Not much product for the price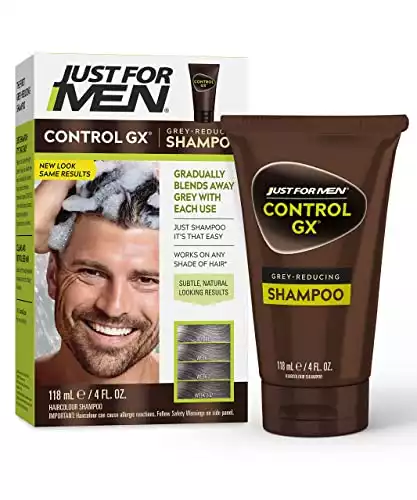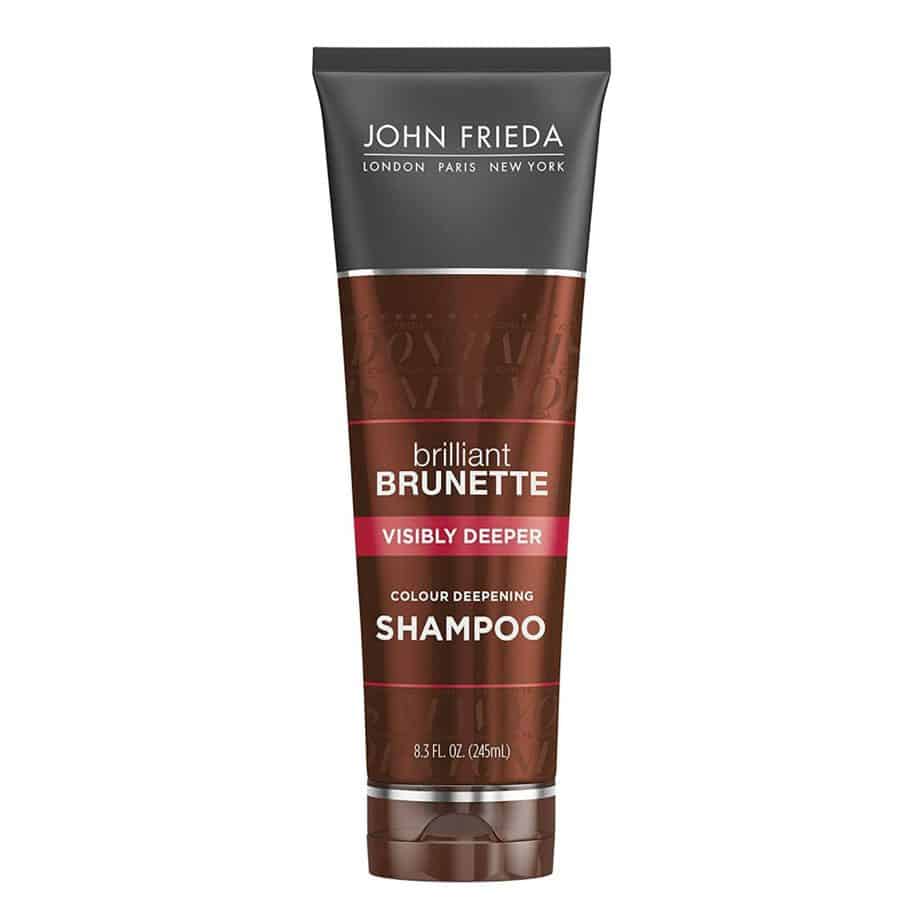 This shampoo, although made specifically for brunettes, has a whole lot to offer at an insanely affordable price. It uses natural colorants such as cocoa and primrose oil to moisturize the hair and deliver a rich and dark tone naturally. And in case you were worried, it's totally safe to be used on dyes and highlights! 
Pros
Works great and is very affordable

Can also tone out unwanted brass

Makes hair softer and more manageable
Cons
Can cause hair loss

Product can build up on the scalp

Has a strong, unpleasant scent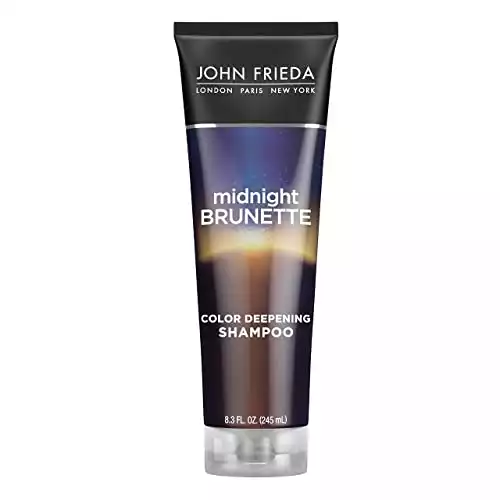 Best Hair Darkening Shampoo For Brown Hair of All Shades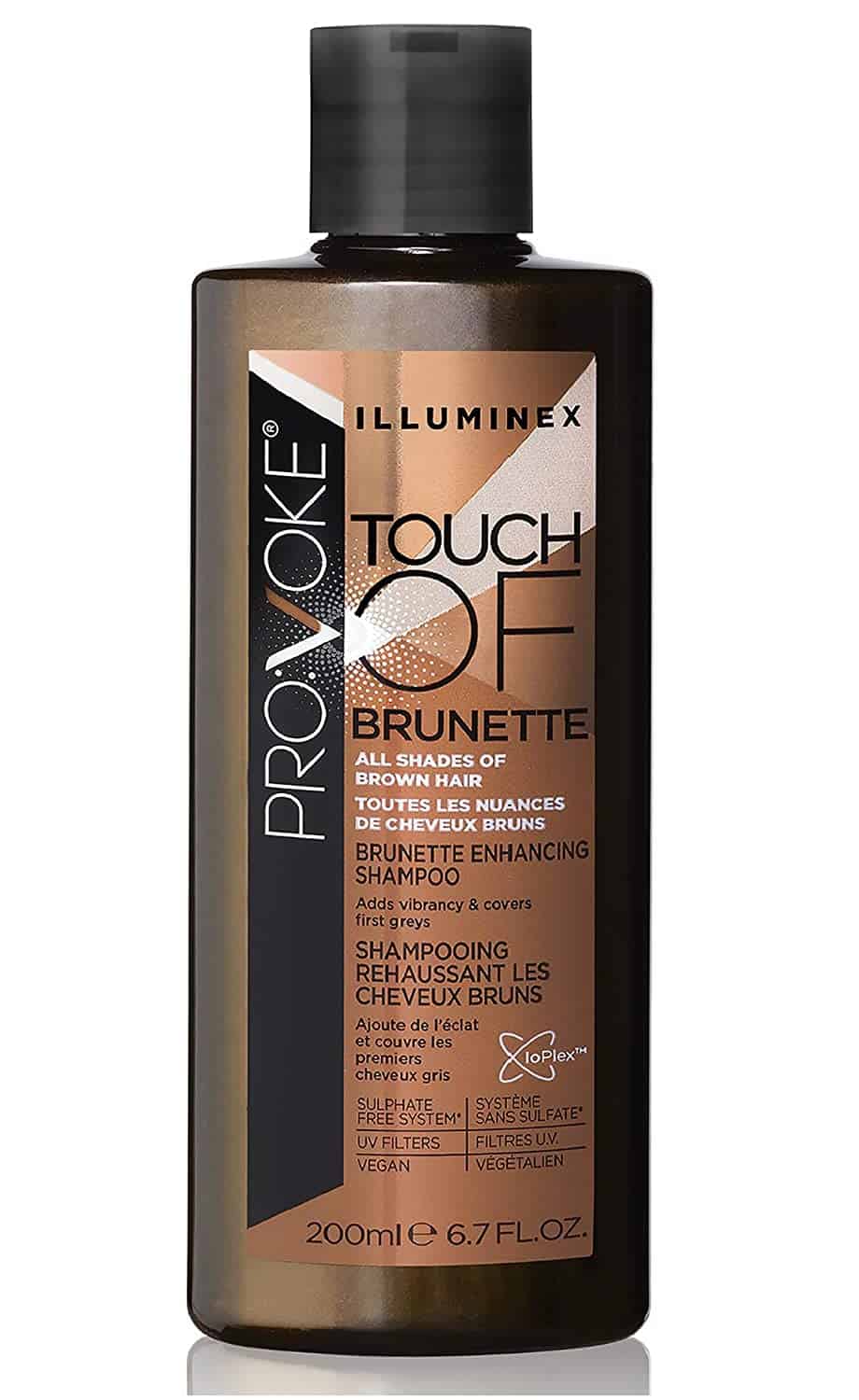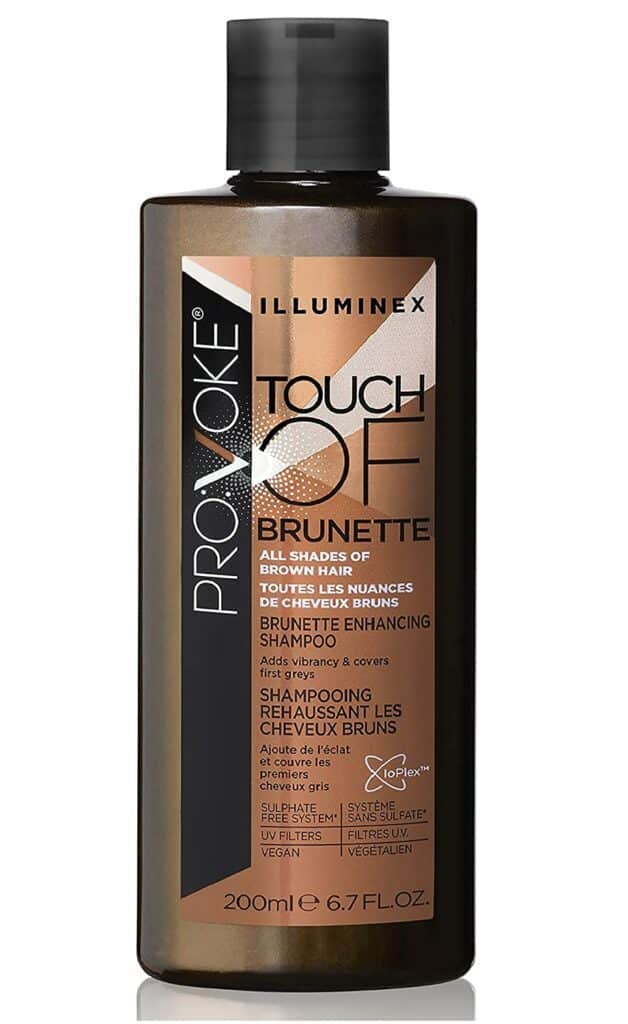 If you've been worrying if a particular shampoo that you've chosen is going to work on your hair's shade, ProVoke's here to solve that for you! The shampoo works wonders for all shades of brown hair, and its effects can be seen within a mere one month of using it.
This shampoo is perfect for all those first grays! Fortunately, ProVoke's loPlex technology camouflages your greys after a single wash, and their color will only darken with every subsequent wash. It also features ingredients like Inca Inchi oil to hydrate your hair and give it the classic silky, smooth look that's irresistible. 
Pros 
Free of harsh surfactants

Has moisturizing oils

Adds softness and shine

Pleasant scent, like grapes
Cons
Formula is watery

Doesn't have a good lather

May not cover white hairs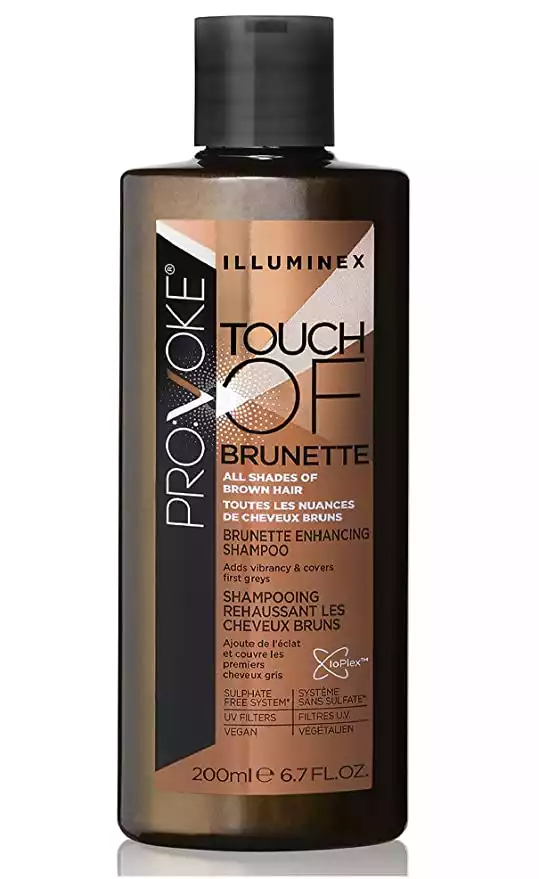 ProVoke Color Depositing Shampoo And Hair Toner | Amazon
Whatever your shade of brown, natural or dyed, this color depositing shampoo is an easy solution that makes great hair days effortless and possible from the comfort of your home. Always look and feel your best!
Buy at Amazon.com
We earn a commission if you make a purchase, at no additional cost to you.
08/02/2023 06:21 pm GMT

What are the Pros and Cons of Hair Darkening Shampoos?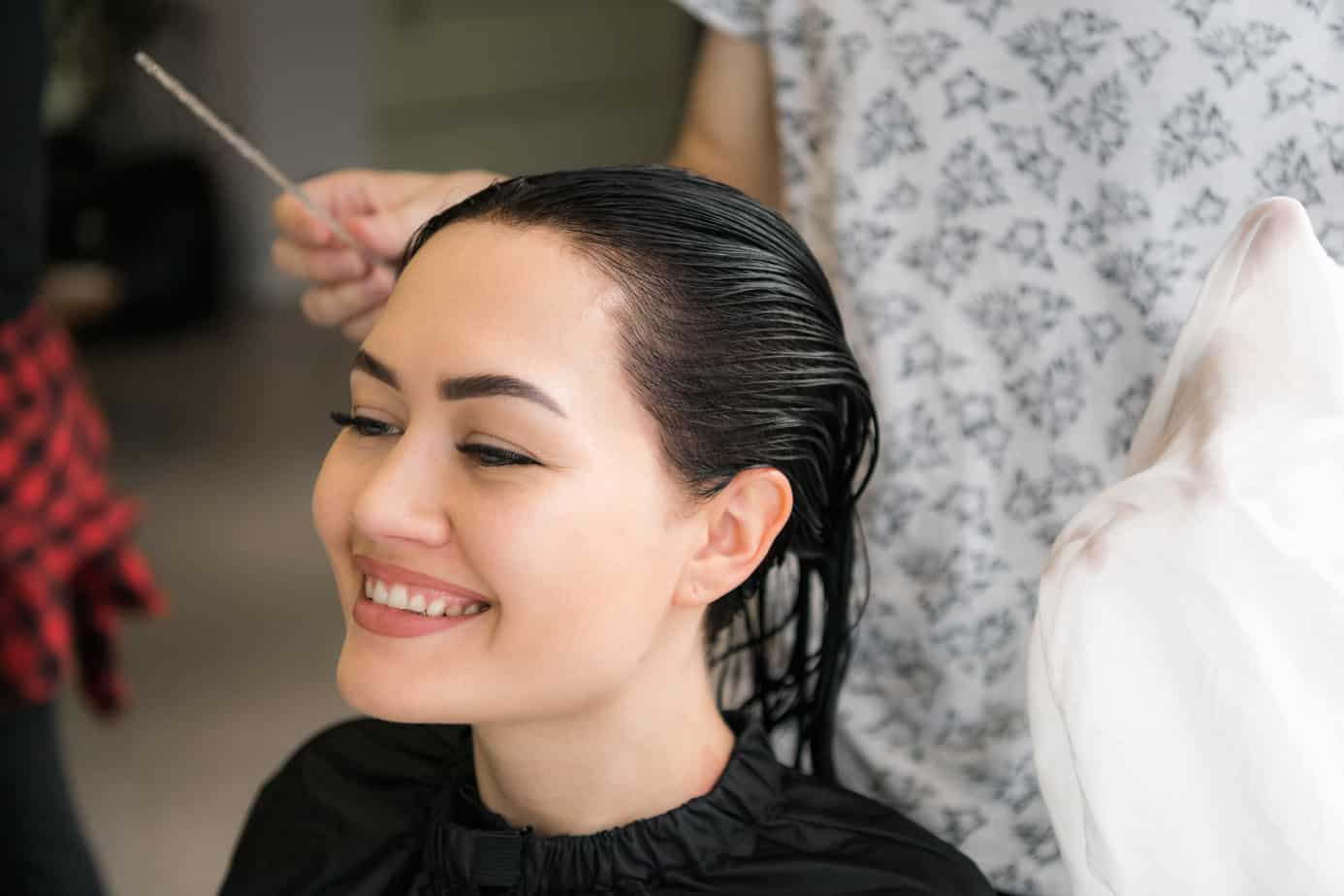 Pros
They're easy to use.

They make your hair soft while moisturizing it.

They can help with hair growth.
The ease of use is a huge bonus. You can use these shampoos as if you were using your everyday shampoo. Apply it directly to your scalp, making circular movements over the surface. Make sure the product reaches the ends and let it sit for 5 to 10 minutes.
This kind of shampoo is perfect for gray hairs since these shampoos help to prevent frizz as they hydrate and soften your hair, making it look natural. And since most of these shampoos contain natural ingredients, like aloe vera. Aloe vera is known to stop hair dryness, maintain the scalp's natural oil, and of course, accelerate and promote hair growth.
Cons
You need to use them frequently.

You may not always get the desired effect.
Once you start using a hair darkening shampoo, you may have to keep using it to maintain the results. When you stop using it after a while, your hair will lose color, and if you had gray hairs, they appear again. The main con is that to work, you will need to use this as your everyday shampoo.
However, you may not get the same results that you'd get with hair dye, especially if you have thick hair or if you have too many gray hairs. In these cases, it may be better to use a hair dye.
Frequently Asked Questions about Hair Darkening Shampoo
Question: Is there a shampoo I can use that will darken my hair?
Answer: Yes. These shampoos usually have a label that identifies them as hair darkening shampoo. The brand, how often you will use it, and how to choose the shampoo depending on the effect you want to achieve is your decision. Also, be careful not to confuse them with toning shampoo.
Question: Does hair darkening shampoo really work?
Answer: Yes, they do! Of course, you'll have to use these shampoos for a few weeks because the effect it's not immediate. You can start using this kind of shampoo, and if you have white or gray hair, it will gradually take on a darker tone after five or six washes.
Question: How can I make my hair darker?
Answer: Hair darkening shampoo is an option. Some people prefer to use natural ingredients like coffee, ginger, or black tea. Either way, most of these shampoos already have natural ingredients in them.
Question: Should I put hair dye in my shampoo or conditioner?
Answer: If you put dye in your shampoo bottle, it won't mix properly. If you wash your hair with this mixture, some hairs will be well dyed, and some will not. Mixing it with conditioner may be worse: you will dilute the dye and can deactivate it. That's the reason why hair-darkening shampoos exist! 
Final Thoughts: Don't Forget To Be Nice To Your Hair! 
Sure, grays can be frustrating at times, but that doesn't mean you'll completely ignore its needs and only focus on how you can darken it to hide all signs of aging! With products that don't compromise on aesthetics, all the while ensuring that your hair receives the moisture, vitamins, and nourishment that it deserves, you have little to worry about. 
Hair darkening shampoos are your best bet when it comes to naturally darken your hair without exposing it to harsh dyes and chemicals. Many hair darkening shampoos out there are packed with extra nutrients to boost hair growth, and all-in-one products like those are exactly what you need to ensure that your hair looks healthy, dark, and luscious 24/7.
So the next time you start looking for a hair darkening shampoo, don't forget to keep our tips and recommendations in mind! A few extra minutes spent looking through the ingredients will guarantee many years of healthy, vibrant, silky-smooth, and yes, you guessed — darker hair for you to enjoy.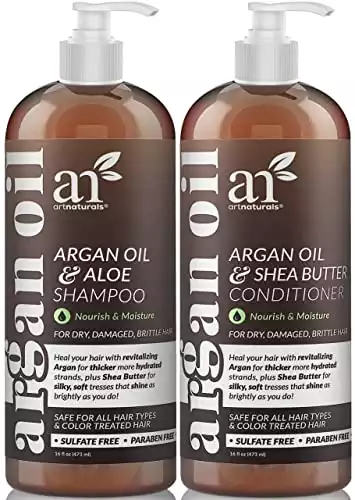 Artnaturals Organic Moroccan Argan Oil Shampoo | Amazon
Get the silky, smooth, shiny hair of your dreams with the magic of the Moroccan Argan Oil and the botanical blend of hair nutrients. Argan dynamic duo is your new go-to for daily hair nourishing, strengthening, deep hydrating and repair.
Buy at Amazon.com
We earn a commission if you make a purchase, at no additional cost to you.
08/02/2023 11:23 pm GMT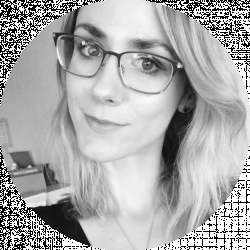 Latest posts by Karyl Trejo
(see all)