Are you anxious about how to maintain a 4B hair type? Truly, every hair type features different and unique characteristics that need proper care to make it healthy. Different hair types exist, some with high porosity and density. Others may differ in structure, such as wavy, curly or straight. 
Knowing how to take care of your hair type makes it remain attractive. If you are an expert, you should have a thorough knowledge of different hair types to serve different clients well. Here, we shall educate you on handling the 4B hair types without facing damages or breaks. Let's get started.
What is 4B hair type?
The 4B hair type has unique bends in sharp angles instead of curling or coiling. It resembles the letter Z. The coils are incredibly fragile, bent, tight, and wiry. This hair type can shrink up to 75% of your real hair. It requires a leave-in-conditioner for separating sections gently. You can take care of it by ensuring that moisture flows well in all hair. But one can keep coils intact by using a gel or a cream.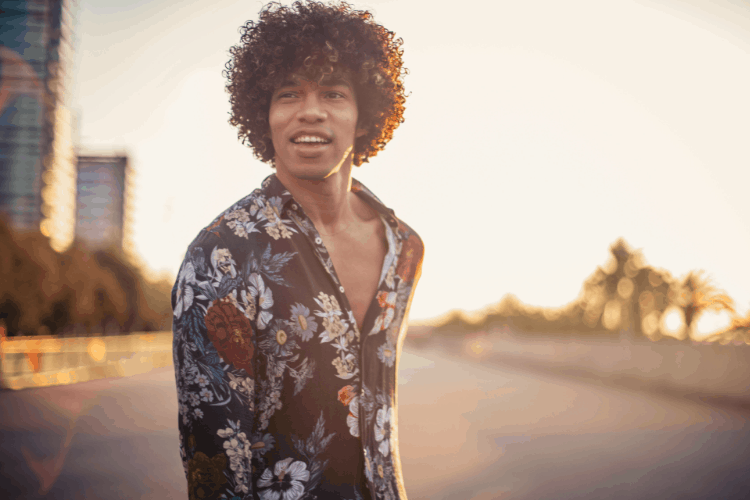 Many people experience difficulty in determining the hair type. In this section, we will shed light on how you can identify /types. Use the following parameters: 
Hair Density
Hair density talks about the number of individual hair strands found on the scalp. Hair density can differ in diameter. For instance, one may have thick hair with more density and vice versa. There are different levels of hair density. 
A thin density allows one to see the scalp because the hair is scanty. Next, a medium hair density allows one to see the scalp partially from underneath. And lastly, if you hardly see your scalp, then it implies that you have a thick hair density. 
Hair Diameter
You can measure the diameter of your hair by taking the width measurement of an individual hair strand. This method happens to be the most accurate in determining your hair type. Furthermore, you can perform a strand test to know if the hair is thick, medium, or thin. Begin by holding a single strand of your hair between your index fingers and your thumb. 
As for thin hair, you will barely feel the strand between your fingers. In an extreme case, the hair strand can be so thin that it may not be visible. In case you can feel the hair slightly, then it is medium type. If you can feel the strands distinctly, then you have a thick hair type. 
Another method of determining your hair diameter is by comparing the hair stand with a sewing thread. Begin by placing the hair strand against the thread's length. In case it is thicker than the thread or as thick as the thread, you have coarse or thick hair. You will be having thin hair if your hair strand is thinner than the thread. 
Hair Greasiness
The level of greasiness assists one in knowing how frequently one should wash it. Furthermore, it also helps one to know the type of shampoo or conditioner to use because oily hair builds residue faster. One should develop a routine of washing the hair before going to bed and allow it to dry.
After waking up, it is great to perform a patch test by placing a tissue against the scalp, behind the ears, and the head. The amount of oil will reflect on the tissue. 
For instance, oily hair brings a heavy grease patch on the tissue, prompting you to wash the scalp and hair about four to five times a week. You may have a normal scalp if there is light evidence of oil. In such cases, you should wash your hair at least once or twice a week. If there was no oil deposited on the tissue paper, it is dry. In such cases, use products that add and retain moisture to your hair. 
Lastly, if there is oil on the tissue from only particular regions of your scalp, it is an indicator that it is a combination of hair. Typically, parts of your head that secrete a high amount of oil are temples and ears. 
Hair Elasticity
Hair elasticity is the ability of a single hair strand to stretch before returning to its regular state. You can use elasticity to measure your hair's health. More importantly, you can find your hair's elasticity by plucking the hair strand and stretching it as much as you can. We can categorize it into three different results depending on your stretching results. 
Whenever the hair strand stretches for a longer distance without breaking, then it means high elasticity. A hair strand with high elasticity can stretch to more than 50% of its original length before breaking. Mostly, coarse hair features high elasticity. 
Medium elasticity is where your hair strand stretches before breaking, a common cause in most women. One can make it stronger by using hair oils and natural hair masks. Any hair with low elasticity snaps almost immediately after stretching. Such hair is brittle and requires special attention. You can use essential shampoo to strengthen it; otherwise, harsh chemicals will diminish hair elasticity. 
How to Determine Your Hair Type for Women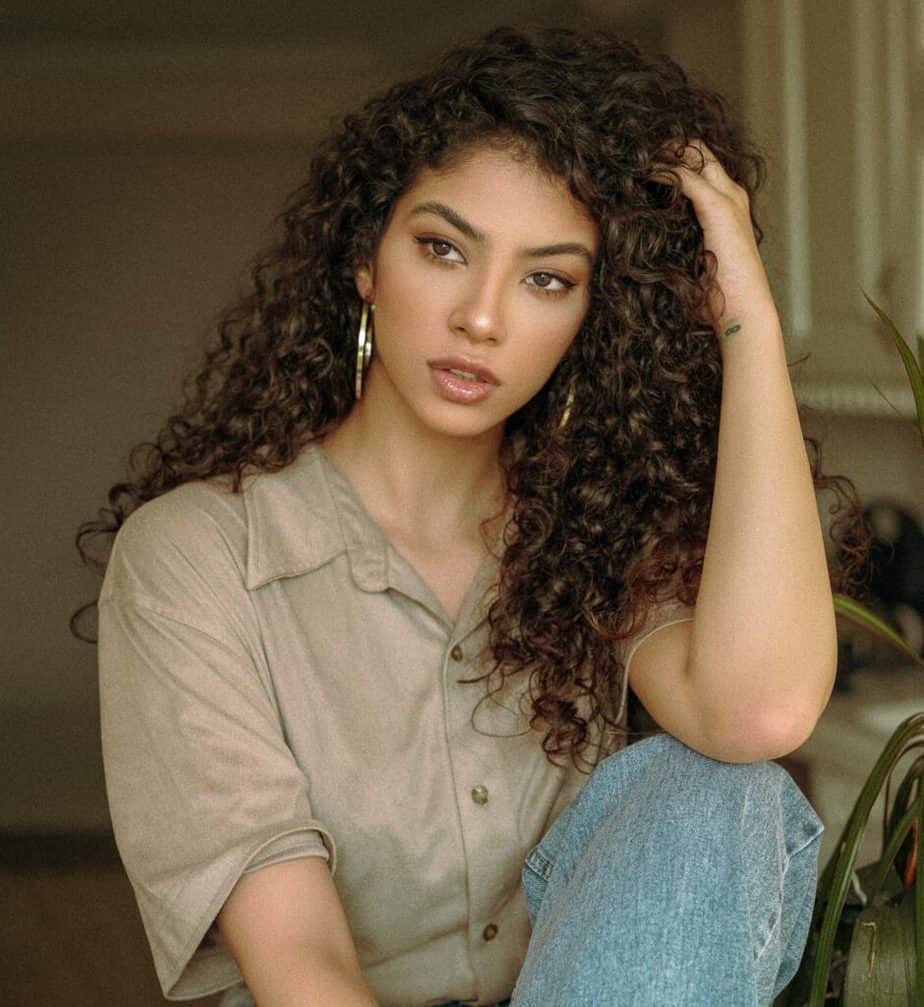 Women have unique hair types among various races.  We have specific parameters to check some of these hair types, as mentioned in the below points.
Curl Pattern
There are four types of curl patterns, namely wavy straight, kinky and curly.
Porosity
Porosity is the ability of your hair to absorb and retain moisture. The higher porosity implies higher moisture, although it may cause damage to your hair. You can use the following methods to determine your hair's porosity level. 
High Porosity:

Such hair is prone to several challenges, such as damage and the ability to absorb chemicals readily. Furthermore, such hair can dry quickly, get frizzy, and rough easily. What results in higher porosity is the number of pores in the hair cuticle. Such is due to frequent treatments and the application of chemical-filled products. 

Medium Porosity:

This hair type takes in the right amount of moisture. Additionally, it remains wet and not sticky after washing it. The good news is this hair does not require a lot of maintenance and can adapt to any hairstyle. Another good feature is it is less prone to damage. 

Low Porosity: This hair

has fewer pores to minimize its capacity to absorb water. As such, water particles remain on the surface of the cuticle. Water glides off of this hair type much easier but retains natural moisture.
Best Products for 4B Hair Type
Several products exist in the market to promote different hairstyles. For 4B hair types, you need the right product to keep it in the right form. Never overlook the fooling product.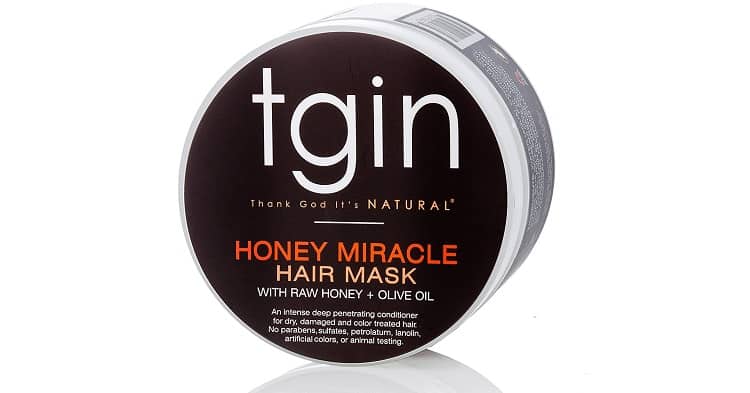 Tgin Honey deep conditioner is for you if you have damaged, curly, dull, and dry hair. One of its ingredients is raw honey to assist in moisturizing and making your hair softer and shiny. The same honey eliminates flakes and restores an itchy scalp. The presence of Jojoba and olive oils are useful in providing vitamin A, D, and E while healing strands that require repair.  
This product has a great formula for reducing frizz by smoothing the hair cuticle. Also, this formula works right to detangle and hydrate dull hair to an unimaginable level. Again, this conditioner reduces any damage caused by over-styling and processing. 
Pros
Maintains a soft and moisturized hair 

Holds and stiffens your hair curls

Conditions your hair to prevent damage 

Uses naturally driven components 

Lacks harmful elements 
Cons
Its scent can be overpowering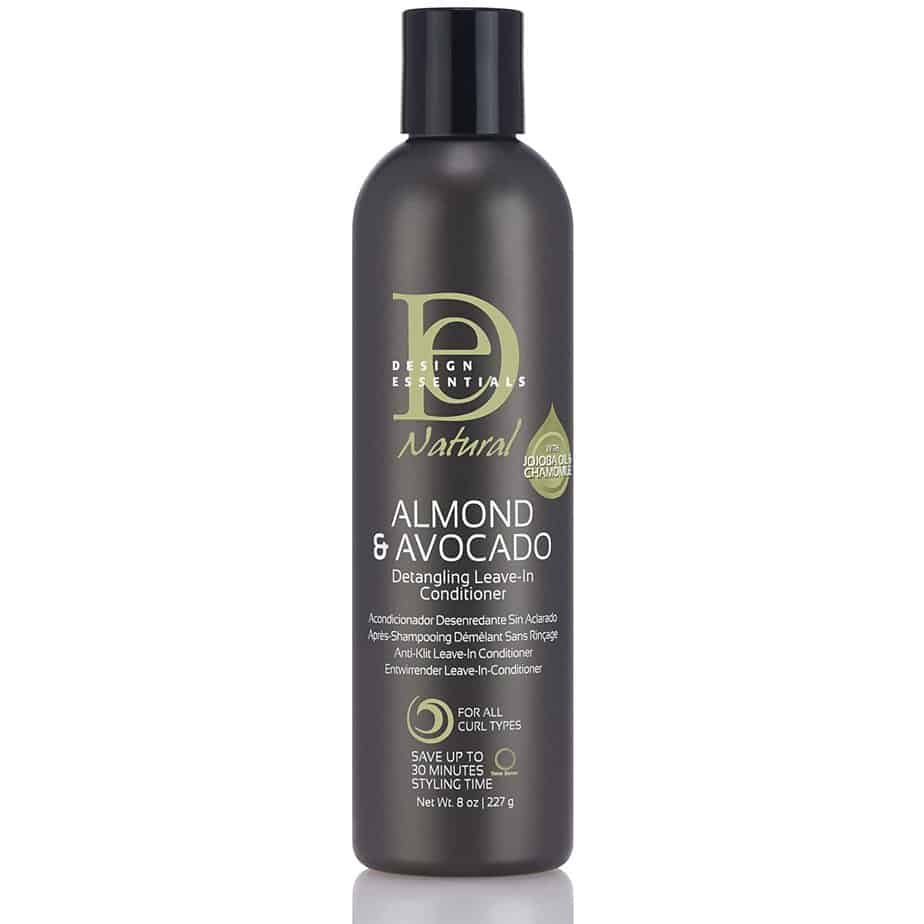 Design Essential is a Leave-in conditioner that is suitable for curly 4B hair types. These lightweight products replenish your strands almost immediately, prone to damage due to your daily routines and harsh weather. This product contains almond oil, coconut milk, and avocado oil for softening and nourishing 4B hair types to make it look beautiful. 
Pros
Helps in detangling your hair to make it strong and healthy

Consists of natural extracts and oil 

Provides deep conditioning for healthy hair strands 

It does not weigh down your hair 

Cruelty-free, sulfate and petroleum-free 
Cons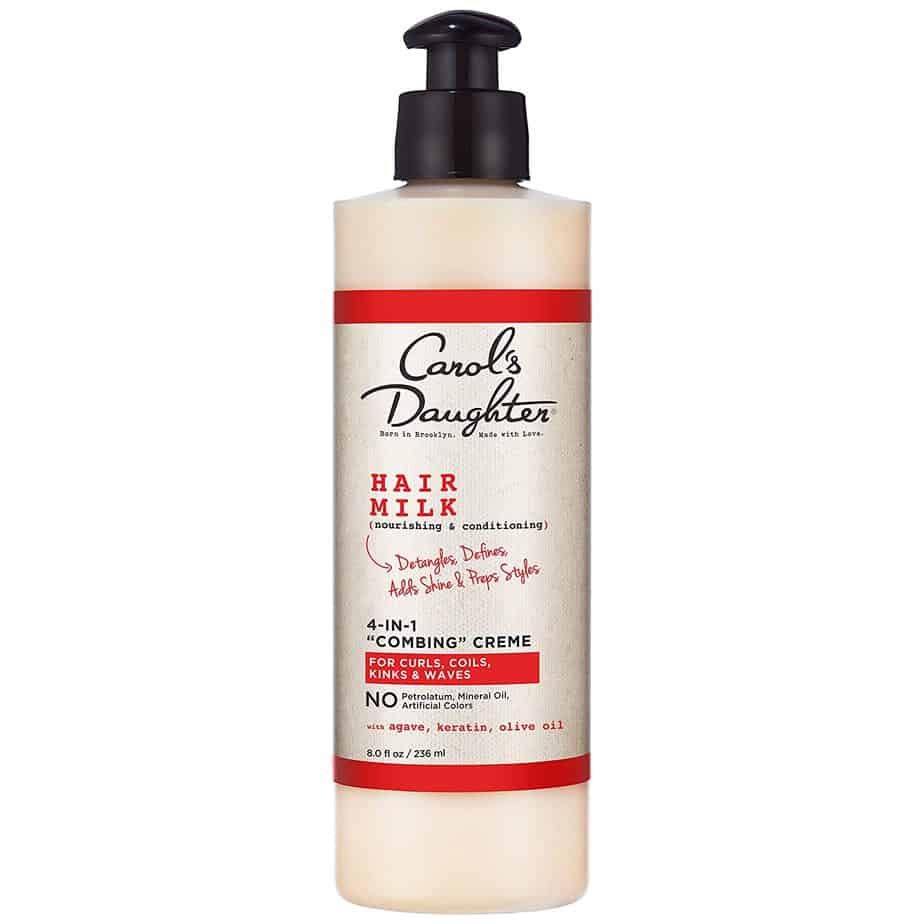 Carol's is a creamy solution that detangles, defines, controls, and moisturizes your 4B hair type. This cream contains keratin to promote healthy strands and prevents any frizz. Some of the natural ingredients that keep your hair the most are Shea butter and cocoa. This cream can condition your hair from the root to the tip.
Pros
Deeply conditions your hair to make it smooth and shiny

Uses natural ingredients to prevent irritation

Helps in reducing the frizz 

Detangles your hair easily

Prevent hair breakage
Cons
The cream can become thick and difficult to come out of the bottle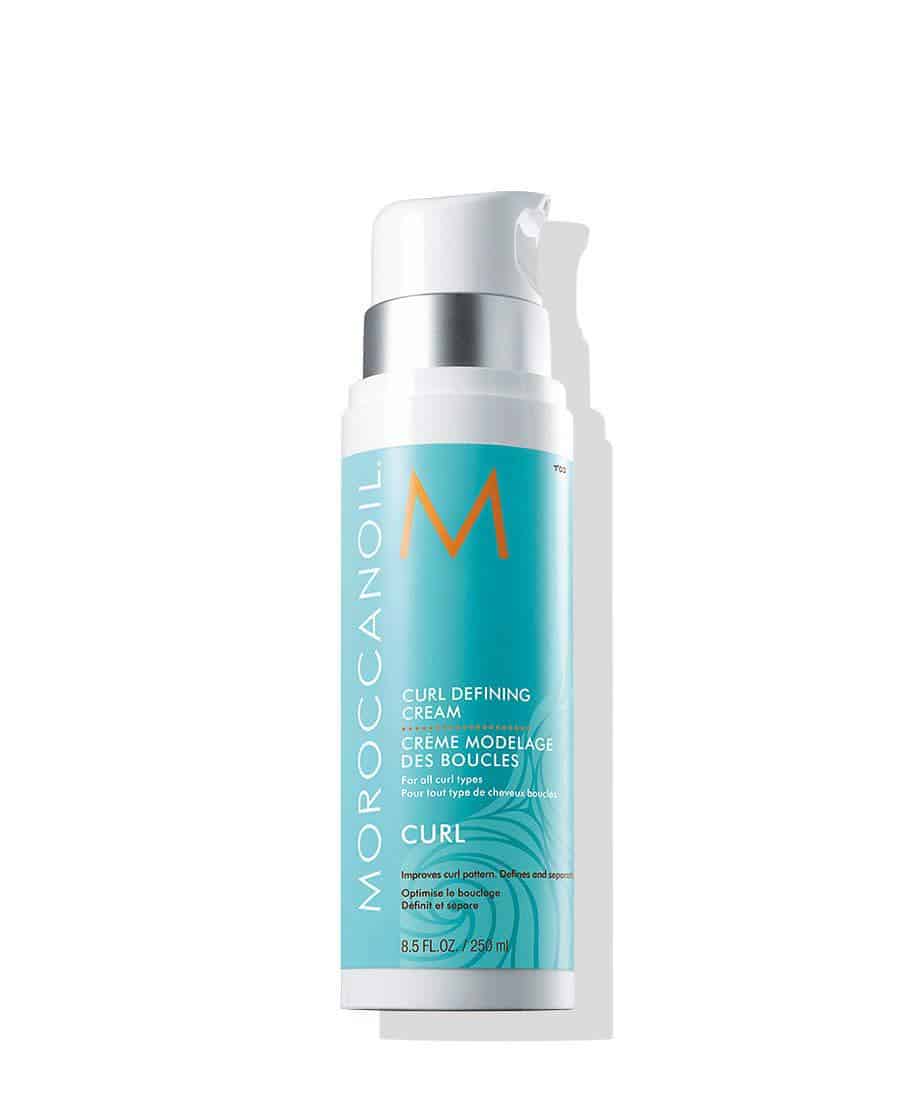 Moroccanoil is famous for its active ingredients like Argan oil, rich in vitamins and fatty acids for nourishing skin and hair. It works well to separate curls and prevent the development of frizz. Even better, this oil acts as a dependable conditioner to make your hair rightly conditioned and moisturized. 
The best practice is to apply this cream to damp hair and spread it with your fingers. For a more defined look, you can use a hairdryer with a diffuser attachment. 
Pros
Has reliable ingredients for nourishing hair deeply

It softens and enhances natural curl texture 

Replaces the requirement for multiple curl products 

Assist in conditioning and moisturizing your hair 

A powerful solution that promotes anti-frizz
Cons
It contains silicones which dehydrate and damage your hair after using it for a while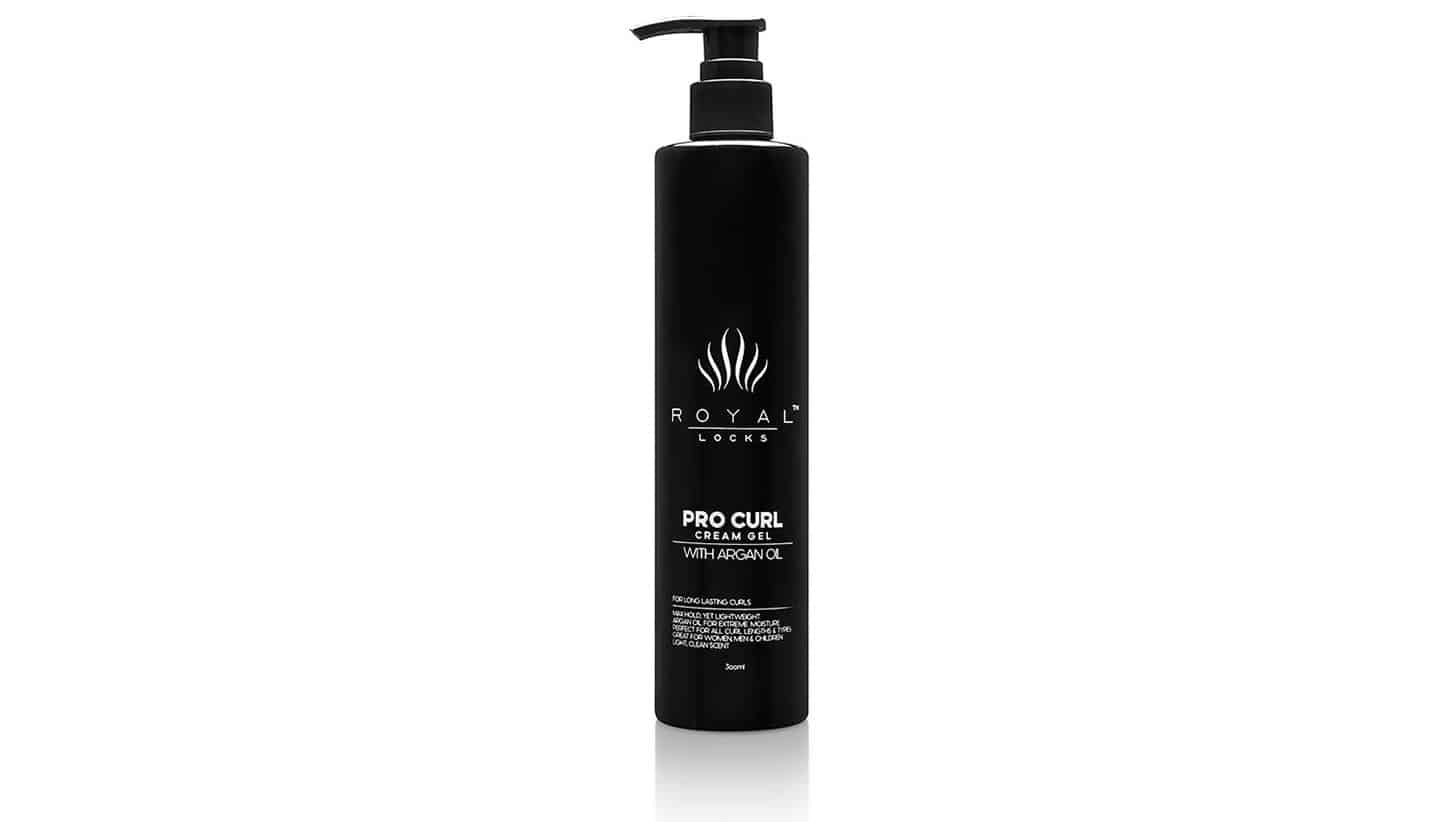 The Royal Cream gel is a super product built for curls as it holds them with moisturizing qualities and extraordinary softness. It also works for color-treated and permed hair. This cream is great at reducing frizz and activates all types of curls, such as kinky, wavy, or classic. The presence of Argan oil makes it ideal for providing moisturizing and hair repair services. 
This cream does not contain cruel ingredients such as Sulfate and Paraben. You should apply it to wet hair and use a towel to eliminate excess moisture. The package comes with a liquid volume of 10 ounces. 
Pros
Works best for different  hair types

Has suitable elements for reducing the frizz 

Contains Argan oil which helps in moisturizing your hair

Smoothens softens and repairs your hair 

Free of harmful elements such as sulfate
Cons
Does not provide suitable shine like other creams

SoCozy is a powerful spray that has a rich formula for repairing and restoring curls. This product can leave curls shiny, bouncy, and soft while preventing frizz. Specifically, it has vitamin B5 hydrates, nurtures, and repairs your hair. Another useful ingredient is Jojoba oil which strengthens, protects, and provides shine and good luster. The role of olive oil is to soften, detangle and replenish your hair.
This conditioner does not have nasty ingredients like Paraben or synthetic colors or dyes. It has a sweet-Pea scent that gives a refreshing experience. If you have sensitive hair, it's extra safe for you since it's also formulated as safe for kids. Its bottle has a liquid volume of 8 ounces. 
Pros
Suitable for moisturizing, repairing, and nurturing your hair 

Works optimally to overcome the frizz

It softens, replenishes, and detangles the hair

Safe for use as it is sulfate and Paraben-free

Affordable prices 
Cons
Contains alcohol which causes dryness in some hair 

If you have curly hair, you may need this cream to smoothen it. This cream has better elements for moisturizing, boosting volume, and taming frizz. More importantly, this super cream can add frizz and shape your hair for an impressive look.
The best way to use this cream is by applying it to wet hair. Since it has coconut oil, the user enjoys the coconut scent to provide a refreshing experience. It is vegan and cruelty-free hence safe always. 
Pros
The rich formula for smoothening and softening hair 

Great in moisturizing and boosting hair volume

Promotes bouncy and frizz-free locks

It is wheat, vegan and cruelty-free

Has slightly affordable prices 
Cons
The coconut scent may not favor all consumers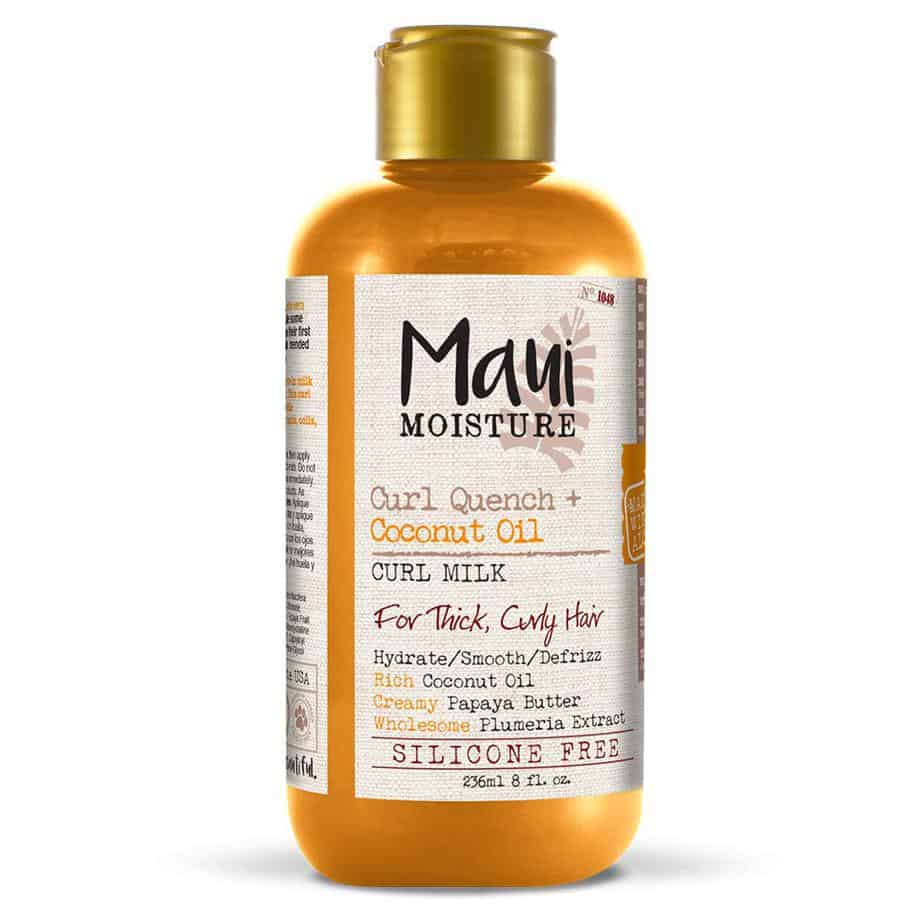 Maui has curl milk which helps in moisturizing, smoothening, and de-frizzing curls as it defines the natural curl pattern. This cream is ideal for thick and dry hair and is safe for color-treated hair. It is a reliable nourishing leave-in-treatment to help in detangling and enhancing hair curls. 
Maui has reliable ingredients for softening and smoothening thick curly hair. If you want to experience bouncy and shiny curls, then this option is the way to go. Typically, it is safe to use as it lacks synthetic dyes, Paraben, and silicones.
Pros
Has soy protein for locking moisture and locking in shine

Contains leave-in-milk necessary for curly and wavy hair

Helps de-frizz, detangle and define curls

Contains a fresh mango scent

Safe for your skin and lacks cruelty
Cons
Causes some irritation on some users
Bridgeo is a natural cream that assists your curly hair to restructure and restore a bounce. With a tropical mango scent, this styling product has conditions and moisturizes your hair to keep it healthy and attractive. It has a rich formula for preventing frizz. Other natural performance nutrients assist in curl formation. Shea butter hydrates, moisturize and softens curls. 
Pros
Great in defining and developing curls

Contains rich formula for moisturizing and hydrating locks

Has amino acid which makes your hair frizz-free

No sulfate and Paraben; hence cruelty-free

Versatile as it works best for other hair types
Cons
Its fragrance is not suitable for other users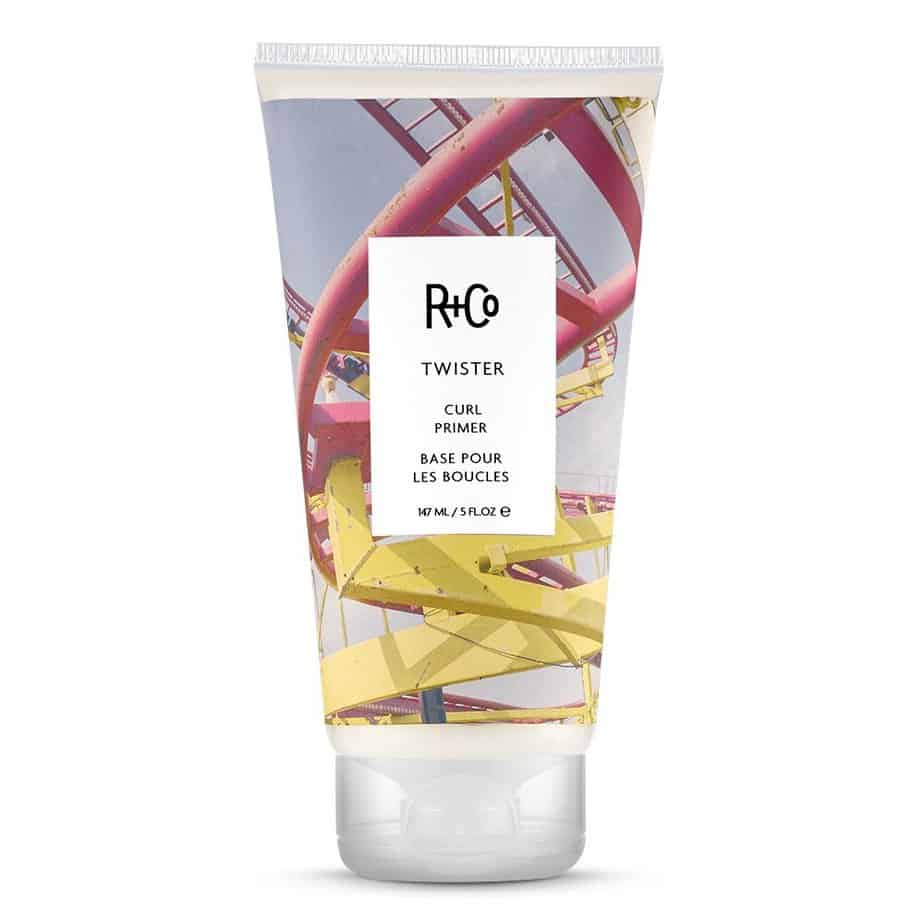 One can use this product to style the hair for healthy curls. First off, this product contains Aloe leaf products full of amino acids, minerals, and vitamins that help in moisturizing, conditioning, and providing a healthy shine. There is also Pique fruit oil which is useful in smoothening and reducing frizz. There is hydrolyzed protein for smoothening and making it silky as it nourishes the hair fiber. 
Pros
Contain Shea butter for moisturizing and helps in softening the seal

It is ideal for priming curly hair when styling

Lacks sulfate and petroleum, which are harmful 

Detangles unmanageable dry hair 

Has a good scent for a better user experience
Cons
The scent may not work for other users
Best Hairstyles for 4B Hair Type for Men
Curly Hair Undercut
It is a suitable style for men featuring the trip that does not taper. It has a short haircut that focuses on your curly hairstyle. You can still ask your barber for varying hair lengths on their undercut. 
Pros
Easy to style such hair with little skill

Promotes various styling designs

It is more durable with proper care

Promotes a natural outlook

Suitable for short hair
Cons
Slick Back Style
It is a popular style for men who have curly hair. It provides a unique style to promote a more classic look. You can ask your barber to leave at least 4 to 6 inches on top for a stylish look.
Pros
Last for a while under proper care

Easy to take care of and maintain

Promotes versatility and uniqueness 

Provides an impressive look

One cab sue hot tools for better styling
Cons
Requires skill to make it
Best Hairstyles for 4B Hair Type for Women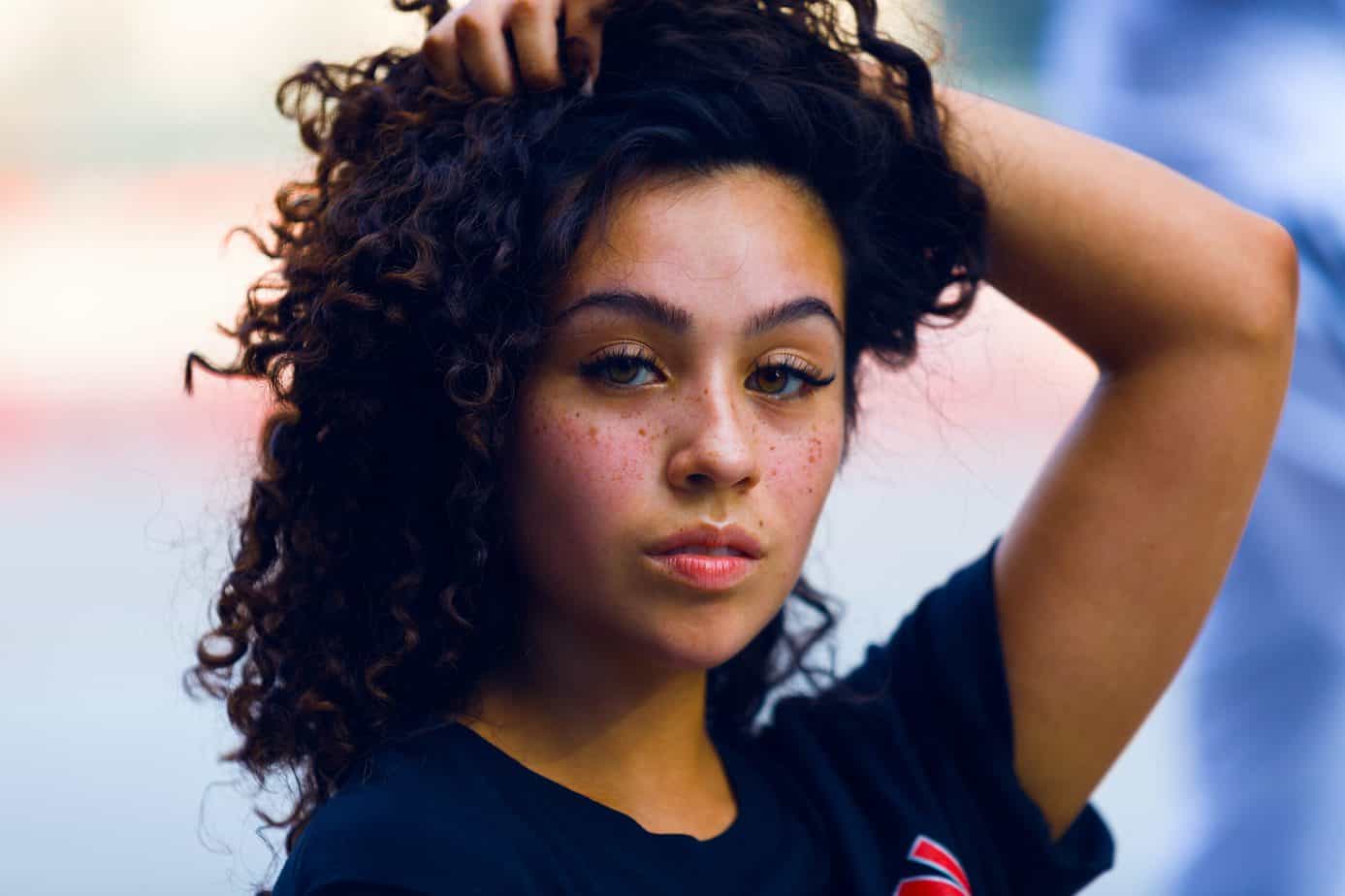 You need the right style as a man or a woman to promote your personality. Here are some of the styles to use.
Sky-High Pony
The goodness with this style is that one can dress it up or down depending on the occasion. You can gather it and secure it with an elastic band on your head for a casual look. This style is great for ladies who want to show off curly hairstyles. 
Pros
It keeps the curls bouncy and nice

Easy to develop and maintain.

Requires little steps 

Does not require much skill

Suitable for all occasions
Cons
Romantic Updo
Romantic Updo, as the name suggests, is suitable for one who wants to look romantic. The good news is that it does not require heat styling. You can create it by using three bony pins to secure it in place. 
Pros
Does not require heat elements to implement it

Necessary for a romantic occasion

Requires little maintenance costs

It is easy to make

Promotes hair growth
Cons
Requires special care to avoid tangling
How to Care for 4B Hair Type
Every hair type has its ways of maintaining and taking good care of it for better performance. Here are some of the most reliable steps to take and maintain healthy curly hair.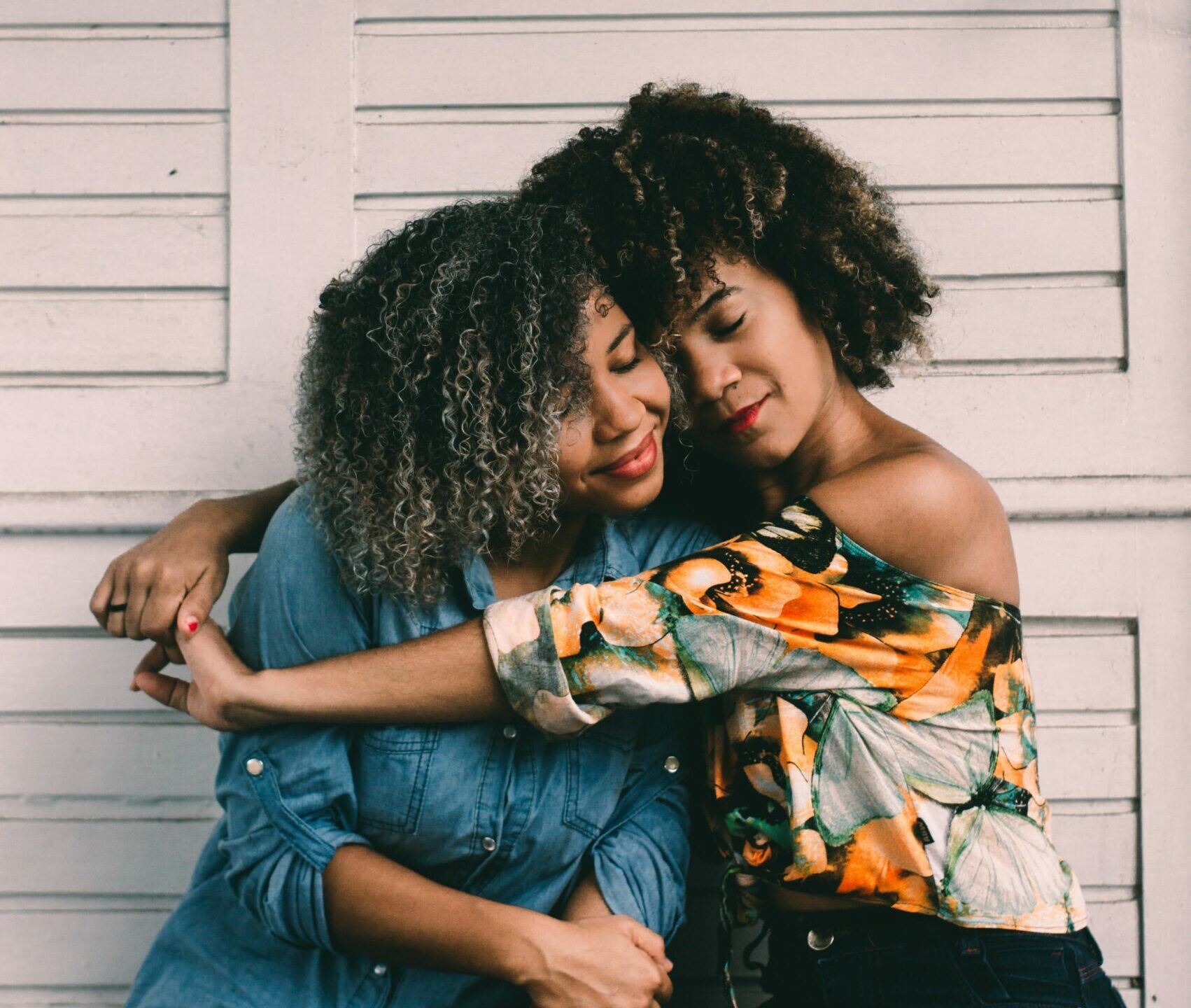 Do not over-shampoo
You should avoid over-washing the 4B hair type because it is prone to getting dry. Excessive shampooing can open up hair cuticles and eliminate natural oils leading to dry curls. For that matter, wash less to get a better outcome. You can use protective hairstyles if curls begin to frizz.
Avoid cruel elements
You should use those products meant for 4B hair types that lack alcohol and sulfates because they dry out your hair. Instead, your products have better ingredients to replenish the hair. The best practice is to use a conditioner or a shampoo that treats your hair by adding more protein for a healthy appeal. 
Cleanse the scalp
The purpose of shampooing your hair is to cleanse it and eliminate buildups from oils, dirt, and dust. As you shampoo, you should concentrate on rubbing and cleansing the scalp properly with your fingertips. 
Dry your hair with a cotton cloth
You should dry your wet hair with a cotton cloth to absorb excess water. Avoid rubbing it with a harsh towel as it causes cuticles to open and make it frizzy. If it is prone to getting frizzy, then you leave-in-conditioner. As a rule of thumb, avoid interrupting your curls with your finger when drying as it makes them frizz up.
Do not brush curly hair
The best way to comb your curly hair is by using a wide-toothed comb before showering. Also, you can finger-comb after showering since wet hair is vulnerable to breaking; therefore, be gentle if you are combing while wet. 
Go easy on the heat
Avoid using styling tools with excess heat cause curly hair to lose spiral-like shape and make it lifeless. Instead, use a heat protectant if you have to use styling tools at a moderate temperature.
Get the services of an expert
You should use the services of curly hair experts who understand the dynamics of curly hair. For instance, the hair-maker should use better styling tools and products to keep the hair healthy. 
Frequently Asked Questions
Question: How can I keep my 4 B hair type healthy?
Answer: First off, you should watch what you eat because healthy hair needs proper nutrients within your body. Also, you should get a favorite product to take care of your curly hair. Finally, trim your hair regularly to enhance growth and better appearance.
Question: How can I hydrate my curls?
Answer: You can choose to wet your curls with light water from your sink. The right method is to use a good conditioner that has moisturizing and hydrating properties. Hydrating is a good step in making it not dry up. 
Question: Which hair type is rare to get?
Answer: Type 1A is the rarest type to get. It is usually straight and fine, lacking any hint of curl or wave. As the natural oil travels to the end, it looks like oily hair. When cared for properly, it remains strong and resistant to frizz. 
Question: What could be the cause of rough curls?
Answer: Such a situation may be evident due to a combination of several factors. They include dryness, damage, and harsh products. You can avoid such a situation by using the right products to keep your curly hair smooth and soft. 
Conclusion: Best Hair Care Tip for 4B Hair Type
Our best tip for taking good care of the 4B hair type is using a deep hair conditioner that should be the last thing after shampooing. You should choose a formula that answers your hair needs. For instance, if it is dry, then settle for a moisturizing formula with good quality oils. In case it is weak, you will need a protein to restructure with keratin to restore strength. 
When using shampoo, you should apply it in parts to ensure it spreads thoroughly. Avoid the scalp and use a wide comb for better distribution of moisture. After the hair absorbs the nutrients, you can choose to rinse it or not. In case you require more moisture, tightening a leave-in conditioner would do.
Looking for more interesting readings? Check out: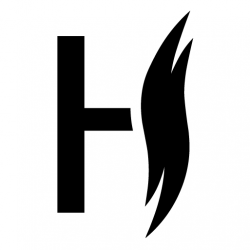 Latest posts by Hair Kempt Team
(see all)