Did you know that many people base their shampoo purchase on fragrance alone? And who doesn't want to use an incredible-smelling shampoo? Whether you love minty-fresh fragrances or irresistible floral essential oils, your shampoo should smell so good, you're always excited to hop in the shower and wash your hair.
So, how do you find the best-smelling shampoo? Go to the store and smell every shampoo? Well, not only will you look like a weirdo, but smelling shampoo is difficult since we all have to wear masks. Instead, read our recommendations for the best-smelling shampoo!
At a Glance: My Favorite Smelling Shampoo
Klorane Shampoo With Peony: Best Fresh Scent
Nexxus Clean And Pure Clarifying Shampoo: Best Overall
Herbal Essence Hello Hydration Shampoo: Best Amazing Scent
Ouai Thick Shampoo: Best Perfume Scent
Kerastase Bain Chronologiste: Best Masculine Scent
Different Shampoo Fragrances
Before we go into the recommendations, let's look at some of the most popular types of shampoo fragrances.
Clean
Clean scents are one of the most common fragrances you'll find in shampoos. It's a hard fragrance to describe, I guess you can call it fresh? I guess not too fruity but also not too floral. Clean scents are a blend of multiple fragrances that aren't overpowering but still smell nice. The smell of rain is the best example of a clean fragrance I can think of.
Floral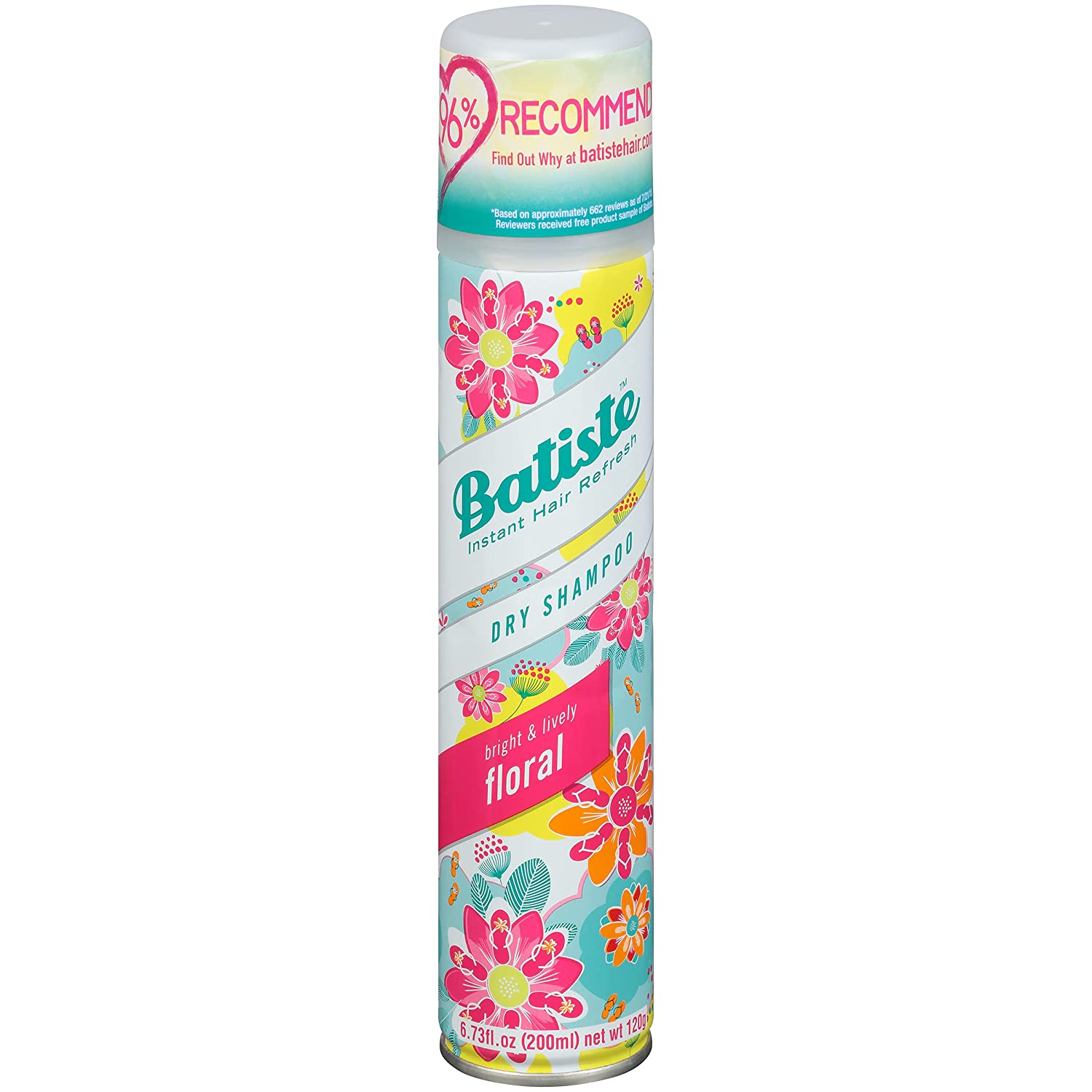 Floral scents are ultra-feminine and are a favorite for many people. There is an assortment of floral scents you can find in shampoo.
White flowers, such as gardenia, have a sweet scent. Lavender is another famous scent that has a light scent that's very relaxing. Other flowers, such as sunflowers, are unique because their scent is earthy and nutty. And then you have famous scents such as roses, which have a memorable musky yet sweet scent. Overall, there's a floral fragrance out there for just about everyone.
Island
I'm not sure what to call this fragrance type. You know the fragrances I'm talking about? The shampoos that smell like the ocean? Coconut is also a very popular one I see constantly. Either way, I'm calling them island fragrances. The beachy scents are unlike anything else in the world. Using these island shampoos will take anyone to an island paradise in their daily shower routine.
Fruity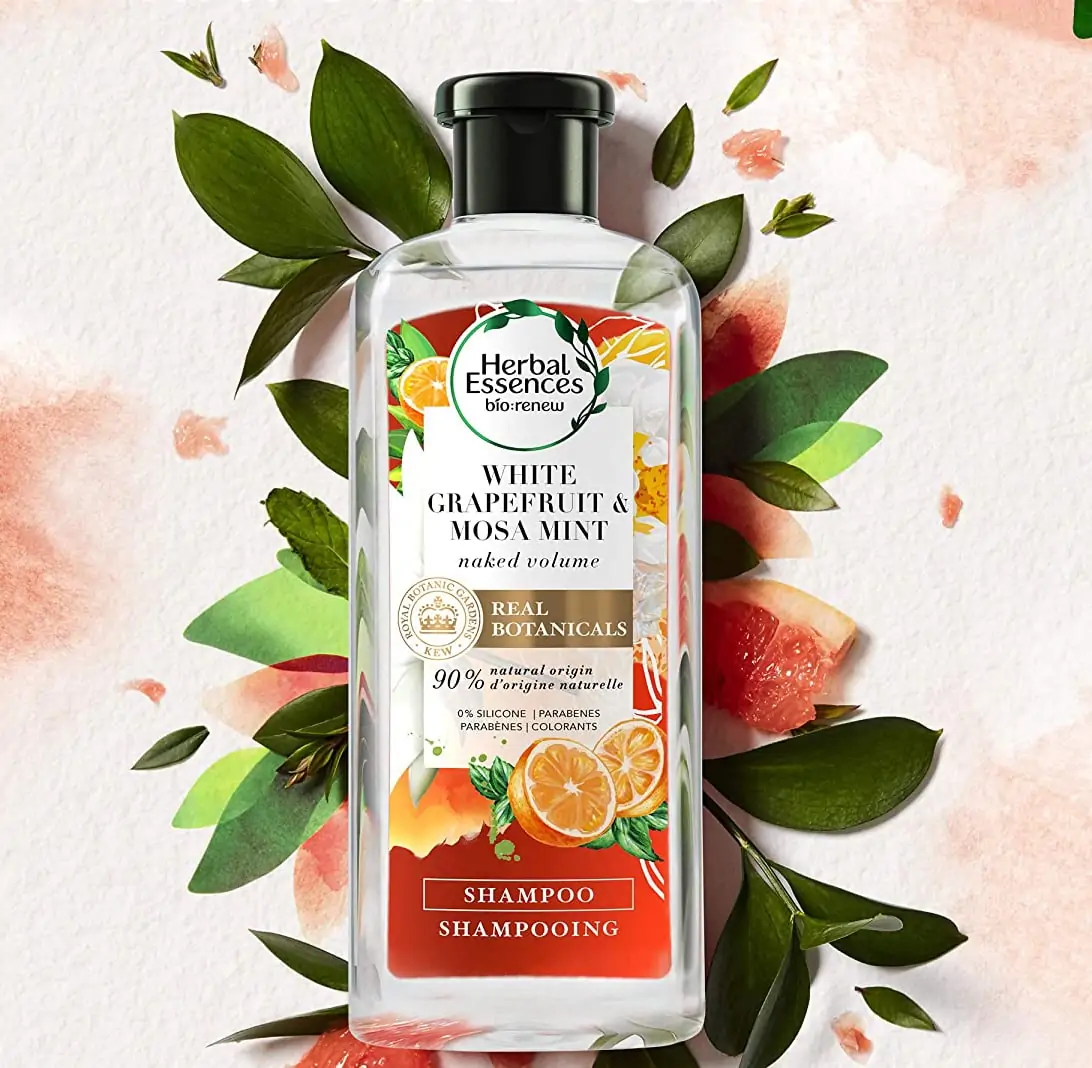 I also often find fruity fragrances in various shampoos. Many shampoos also mix different scents with fruit fragrances, such as floral. Fruity scents are very lovely and refreshing. Some fruity fragrances, such as citrus, can help you wake up in the morning. Citrus is very bright and energizing, making it the perfect addition to your shower.
Vanilla
Vanilla is an extremely popular scent. The right vanilla-scented shampoo isn't overpowering but still smells very pleasant. Vanilla naturally has a warm and creamy fragrance. When combined with different fragrances, vanilla can smell very exotic. Overall, vanilla is the classic feminine scent and is perfect when used in shampoo.
Milk

This is another fragrance I'm not sure what else to call it.
They're creamy but aren't sweet enough to be called vanilla. Milk is the only name that comes to mind. I guess you can call it a dessert scent since they're decadent, but they have that sophistication that other dessert scents don't have. A lot of these shampoos also have scents with names such as "almond oil" and "honey," if you want a specific example.
Mint
Mint shampoo is just so refreshing. Many shampoo companies add peppermint or spearmint extract to their shampoos. This not only makes shampoo smell amazing but peppermint is good for the scalp. Peppermint increases circulation, which could promote hair growth. That, and many people love the tingly sensation of mint and tea tree oil shampoos.
Do Drugstore or Professional Shampoos Smell Better?
There will always be the argument of drugstore versus professional shampoos, in regard to quality. But what about in regard to fragrance?
Well, both smell amazing. There are some seriously incredible-smelling drugstore shampoos out there. The nice aspect about drugstore shampoos is you can find ones with unique scents and fragrance combinations. I definitely notice that pro shampoos have more of a revitalizing and clean scent, though they do smell heavenly.
Does Dry Shampoo Smell Good?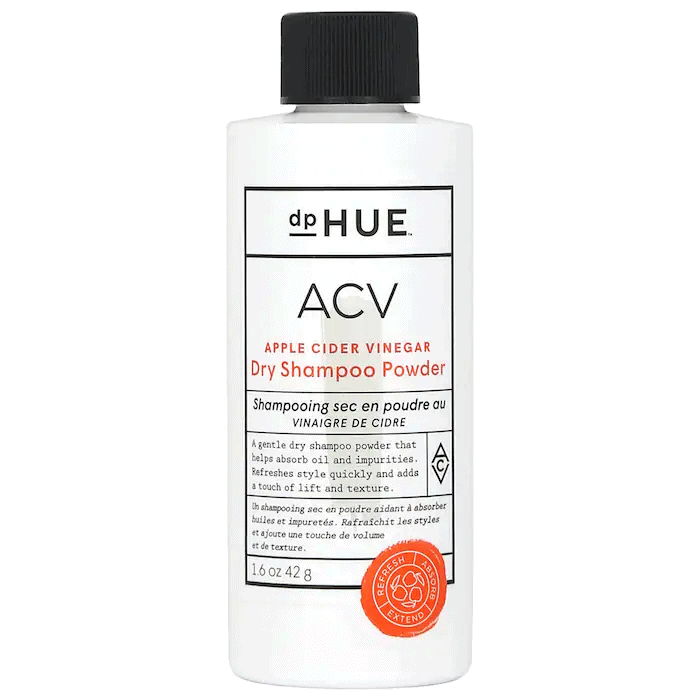 For the days in-between washes, you'll need something that will keep your tresses smelling amazing. Fortunately, most brands offer scented dry shampoo for this reason.
I'm currently using dpHUE Apple Cider Vinegar Dry Shampoo. Don't worry, it doesn't smell like apple cider vinegar. Instead, it has a very light floral scent. On top of that, I'm using Verb Ghost Dry Conditioner Oil. I love this scent the most. It has a refreshing and clean scent that lasts all day.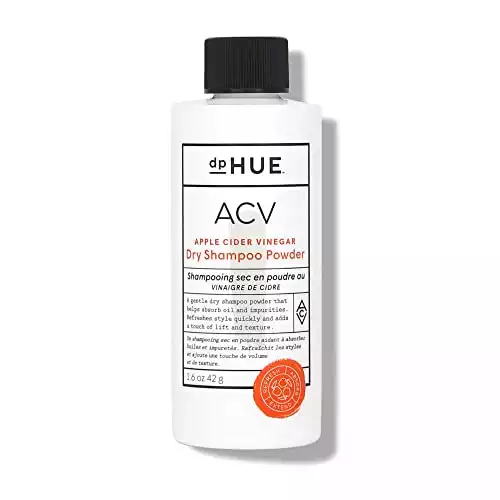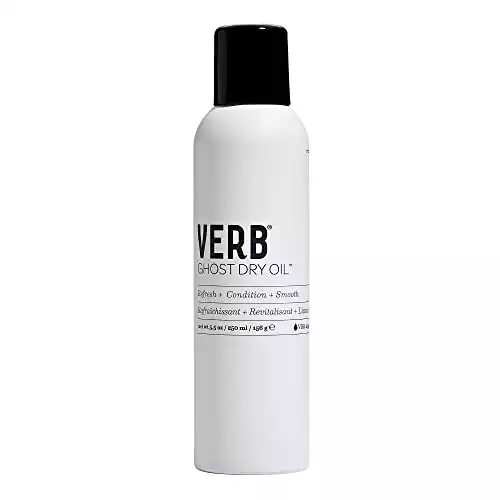 Verb Ghost Dry Conditioner Oil | Amazon
A lightweight vanishing oil that works to extend a blowout, condition ends, add shine and prevent damage from washing and styling.
Buy at Amazon.com
We earn a commission if you make a purchase, at no additional cost to you.
08/03/2023 01:38 am GMT

Another great smelling dry shampoo is OGX Extra Strength Refresh + Restore Dry Shampoo. It has a rejuvenating fragrance, something between coconut and vanilla.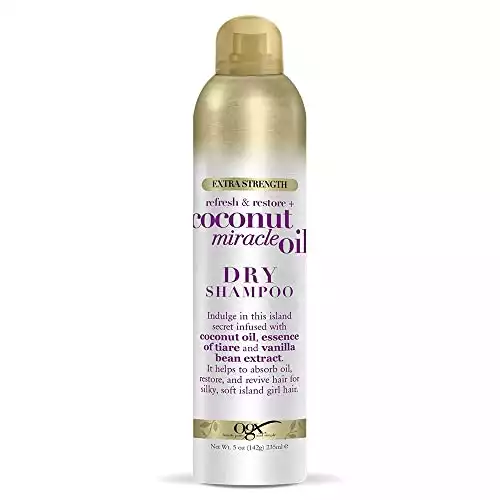 How We Chose The Best Smelling Shampoos
We understand that everyone prefers different fragrances. This is why we made sure to include a variety of different shampoos with a wide selection of fragrances so everyone can find something they like.
But when it comes to shampoo, the smell isn't everything. This is why we judged these shampoos on other factors, such as:
How often to use the shampoo. For example, can you use this shampoo daily?
Performance, i.e. does it clean your hair well?
Maintains hair health
It doesn't strip moisture
It offers other benefits, such as controlling frizz, improving hair texture, or color treated hair
Hair types best for the shampoo; i.e., is the shampoo good for all hair types or just fine/thick hair?
If the shampoo can work well on damaged hair or dry hair
If it lathers well
Ensuring the smell isn't too strong
Best Smelling Shampoos
Are you wanting an amazing smelling shampoo recommendation? Here are a few we have for you.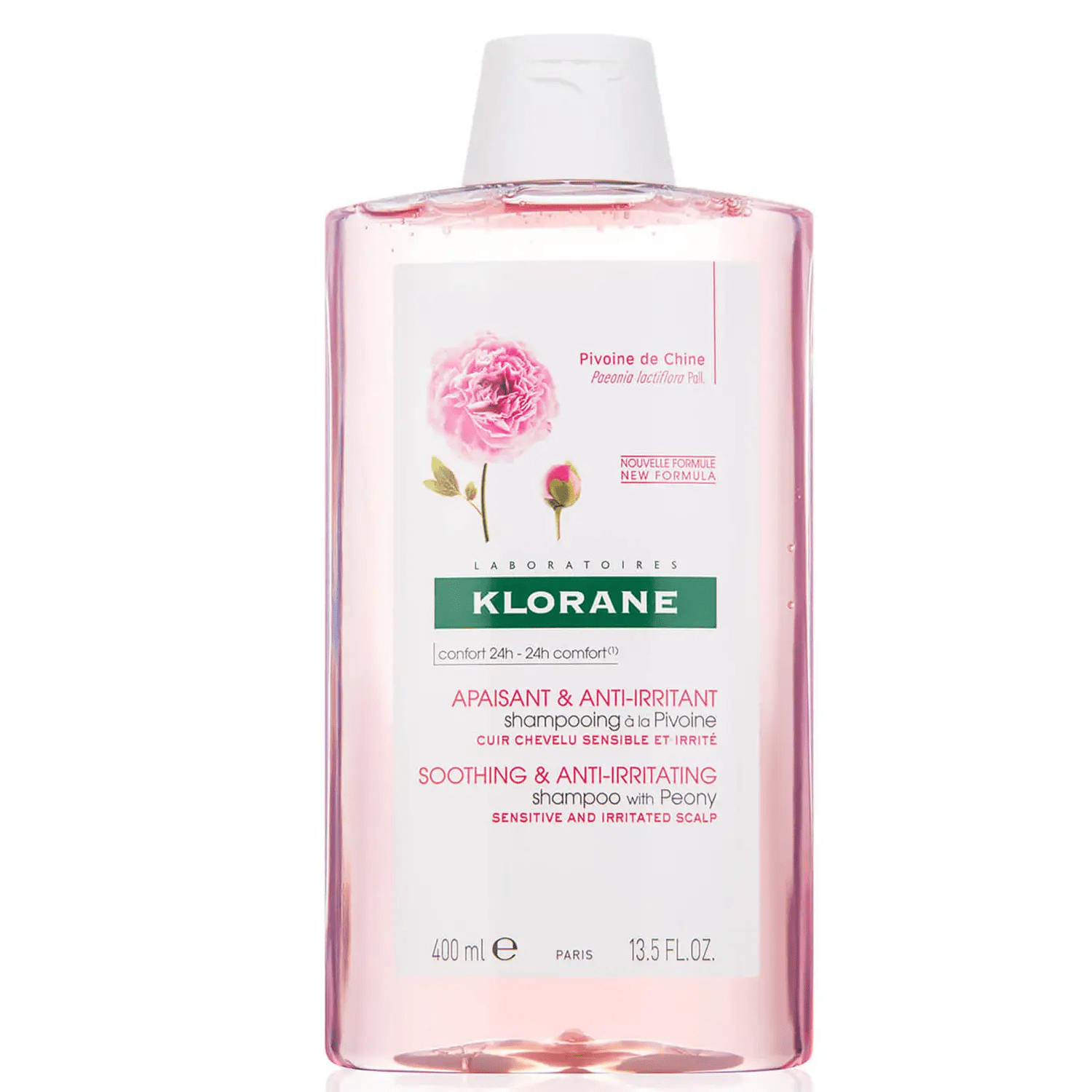 I'm a floral fragrance lover, and peony is one of my favorite scents of all time. In my opinion, peony has the freshest scent of all flowers and works amazingly in shampoo. It's bright and lovely, filling up your shower with this full-bodied fragrance. This Klorance shampoo has an incredible springtime scent that boosts a formula for those with itchy skin and a sensitive scalp.
Pros
Ideal daily shampoo
Great for those with itchy scalp and other skin disorders on the scalp
Light and floral scent
Natural shampoo
Cons
It isn't good if you have dandruff
It doesn't lather well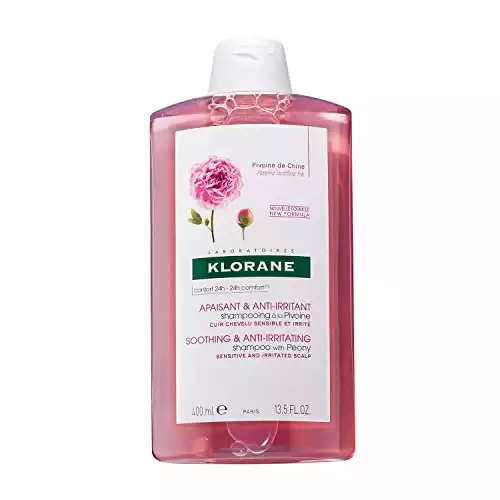 Klorane Shampoo with Peony | Amazon
Shampoo with peony provides relief from scalp itching and irritation, soothes and comforts the scalp with a gentle cleansing base which allows the scalp to regain its natural balance.
Buy at Amazon.com
We earn a commission if you make a purchase, at no additional cost to you.
08/03/2023 12:10 am GMT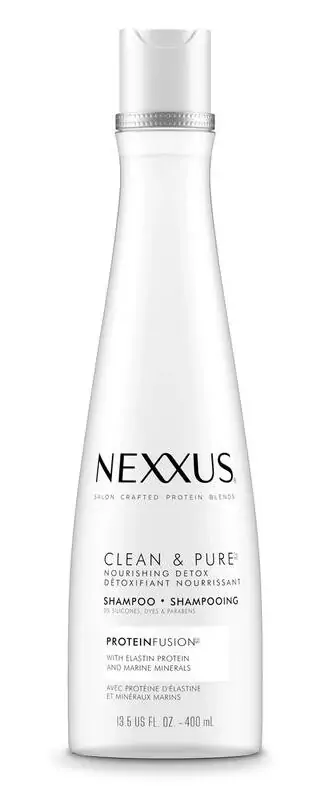 Clean fragrances are surprisingly not my favorite scent, but I absolutely love clean-smelling shampoos. This Nexxus shampoo has the best example of a clean fragrance. It has a very refreshing fragrance, like rain or nature. I also love this shampoo because it revives your hair, giving it bounce and body.
Pros
Leaves your hair feeling clean
Smells amazing
Free of harsh chemicals
Cons
Pricey
Don't have bottle size options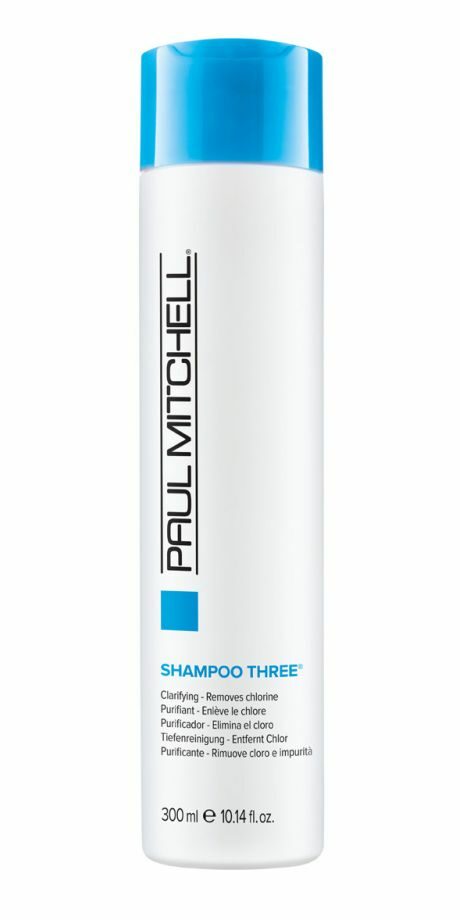 If a deep cleansing shampoo is what you're looking for, you can trust this classic Paul Mitchell clarifying shampoo. While it's promoted as a post-swim shampoo, you can use it to remove any buildup on your hair. The shampoo also has a delightful minty scent that never gets old.
Pros
Great for removing chlorine and product build-up

Does an excellent job of removing oils on

It can be used in a bleach bath
Cons
Some reviewers reported this shampoo is drying
Not good for colored hair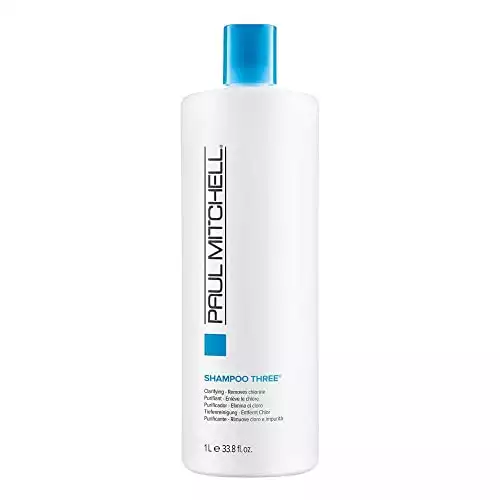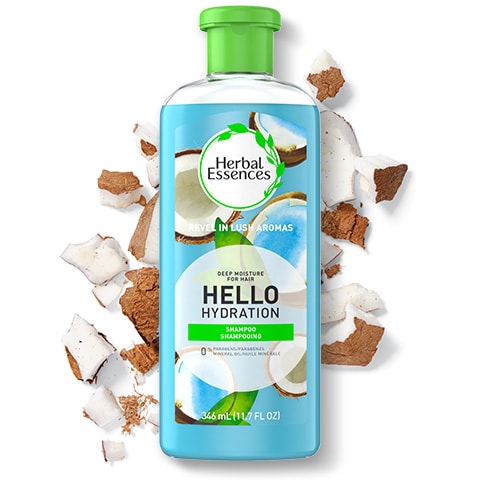 I'm actually using this conditioner now, but regardless I will mention the shampoo to keep up with the theme of the blog. Does it do anything in terms of conditioning? No, I'm just using something cheap because I don't want to use up my expensive color care conditioner until I dye my hair. But if there's one thing I can say about Herbal Essence, all of their products smell amazing.
The best way I can describe this fragrance is creamy coconut. The scent is absolutely amazing, and you can smell the coconut oil even when I walk out of the shower. So if you don't need anything fancy and only want to use shampoo for an amazing scent, then try this one.
Pros
Smells great
Not the best hydrate shampoo, though your hair does feel slightly softer
Budget friendly 
Cons
too heavy for fine hair
There are better moisturizing shampoos out there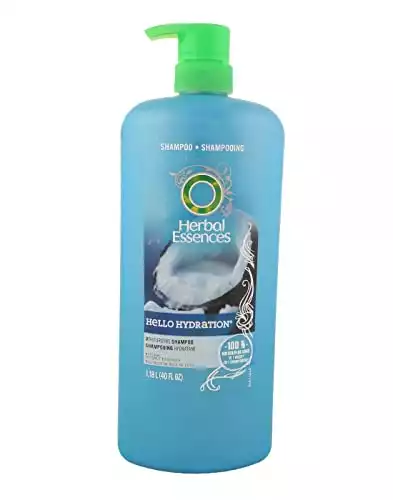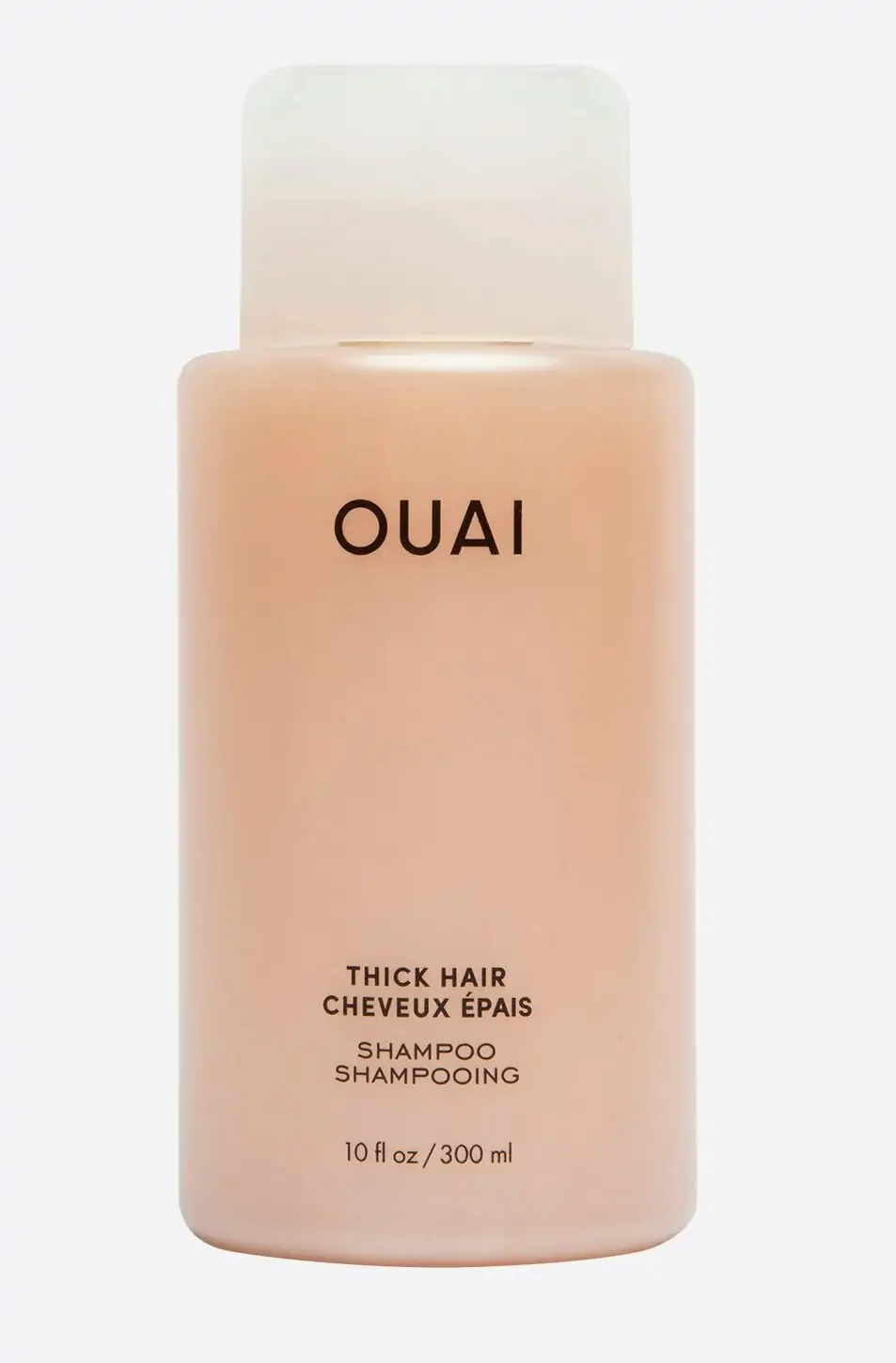 I absolutely love the smell of Ouai products. While I never used their shampoo, I do use another hair product by them, their texturizing spray, and their products all have that same musky yet feminine scent. It honestly smells more like a high-quality perfume than a shampoo. This shampoo is also popular because it can control frizzy hair and smooth hair.
Pros
Great to control frizzy hair but also cleanses your hair
Perfect if you have a thick hair type
Smells like an expensive perfume
Cons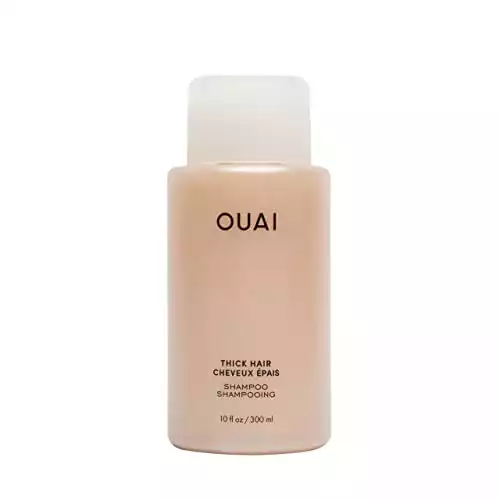 Ouai Thick Shampoo | Amazon
Been dreading this all week? This rich, moisturizing shampoo strengthens and calms thick, dry hair while fighting frizz and smoothing every strand. So cancel that blowout appointment, you won't need it.
Buy at Amazon.com
We earn a commission if you make a purchase, at no additional cost to you.
08/03/2023 01:21 am GMT


I'll be honest, Biolage is not my favorite shampoo brand, but their products all smell amazing. I love that clean herbal scent. The scent is not only elegant, but it makes you think the shampoo is really cleaning your scalp. However, the scent is delicate and won't overpower your shower.
Pros
Improves hair texture
Ideal for a variety of hair types, including processed hair
It makes hair smooth and easy to style
Improves hair health with aloe vera
Smells great
Cons
Biolage changed the formula, which left many people unhappy
It doesn't lather well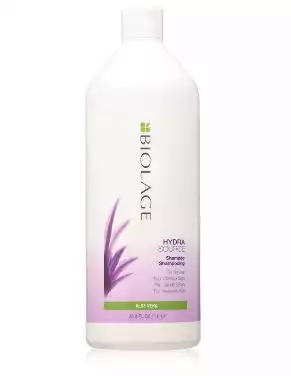 Biolage Hydrasource Shampoo | Amazon
Inspired by the ever-hydrated, never dry aloe plant, this paraben-free shampoo helps optimize moisture balance for healthy-looking hair, giving you up to 15x more moisturized hair after one application.
Buy at Amazon.com
We earn a commission if you make a purchase, at no additional cost to you.
08/03/2023 08:17 am GMT


Garnier is another shampoo brand I've used in the past.  I will say their products smell amazing. If you love fruity scents, you'll love this pomegranate shampoo. Pomegranate is great for colored hair and has a distinct fresh yet fruity scent that's very unique. The only downside is the smell is very strong, and it will overtake your shower.
Pros
Ideal for fine and oily hair
Cleanses hair while conditioning it
Lathers well
Leaves hair shiny
Cons
Some reviewers thought the scent was too sweet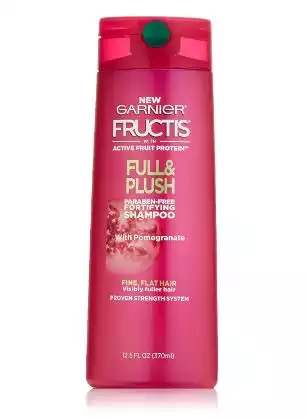 Garnier Full And Plush Shampoo | Amazon
Lightweight Fructis Full & Plush with Pomegranate volumizes strand by strand for healthy-looking thickness and plush softness with natural fluid movement.
Buy at Amazon.com
We earn a commission if you make a purchase, at no additional cost to you.
08/03/2023 12:20 am GMT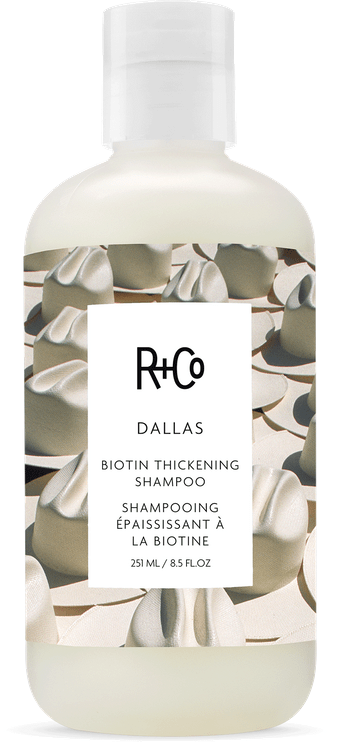 This shampoo has a unique scent combination that's best described as sexy. You can get whiffs of pineapple, cardamom, lavender, citrus, and bamboo. It has a romantic and warm fragrance that's very complex. The thickening formula is perfect for those who have thin hair.
Pros
Ideal for thin and damaged hair
Leaves hair shiny and feeling healthy
Biotin ingredients can help with hair loss
Cons
There are many fake products online, which is why I linked the product directly from the R+Co website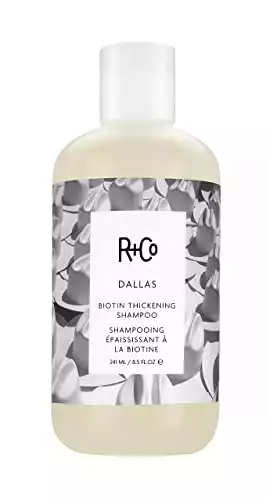 R+Co Dallas Biotin Thickening Shampoo | Amazon
For big, beautiful, bouncy hair, use DALLAS. This thickening shampoo adds vitality to fine, flat hair while nourishing and strengthening from root to tip.
Buy at Amazon.com
We earn a commission if you make a purchase, at no additional cost to you.
08/02/2023 04:40 pm GMT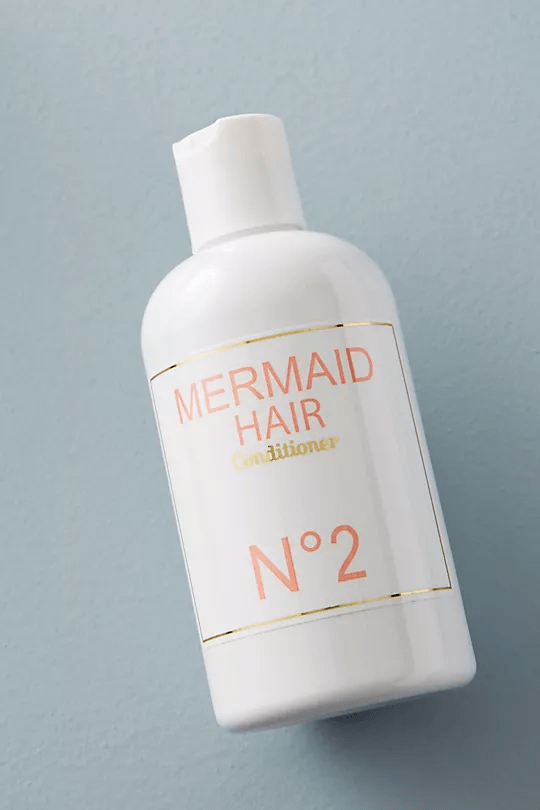 If you love those island fragrances but want something more perfumey, then you'll love this Mermaid Hair Shampoo. It smells like a combination of coconut oil and oranges, making it the perfect beach smell. This is a cleansing shampoo that's made with quinoa protein also to strengthen and hydrate your hair, giving you the ultimate mermaid hair.
Pros
Smells amazing
Hydrating
Can help with curly hair
Cons
It doesn't have a strong lather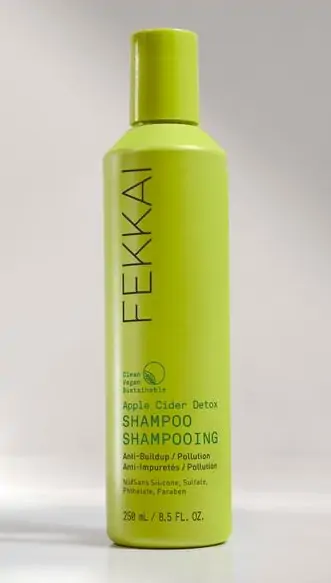 First look at the name and you'll think this shampoo smells like apple cider vinegar. In reality, it smells like green apples. This shampoo is a gentle detoxifying shampoo and is great for those who need a good daily shampoo that reduces buildup. Your hair will feel refreshed and the shampoo doesn't strip away any moisture.
Pros
Gentle cleansing shampoo, removes product build-up
Smells amazing
Hair feels healthy and soft
Cons
Some reviewers stated they don't like the way their hair feels after using the product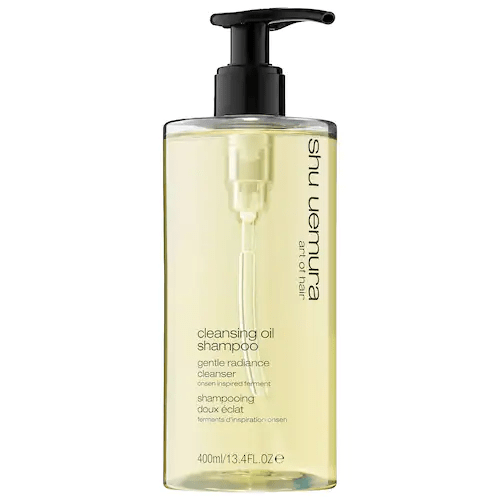 This shampoo offers more than serious moisture. It also boasts its own unique fragrance called Yuzu Calm. It's best described as a mix between citrus and floral scent and is overall very wonderful smelling. The shampoo is paraben and silicone-free and is ideal for dry and itchy hair.
Pros
Lathers up nicely
Leaves hair feeling clean
Light and pleasant scent
Free of parabens and silicone
Safe for color treated hair
Cons
Some reviewers complained this shampoo is drying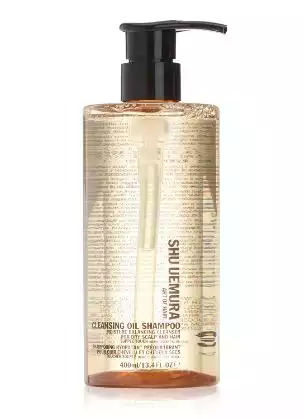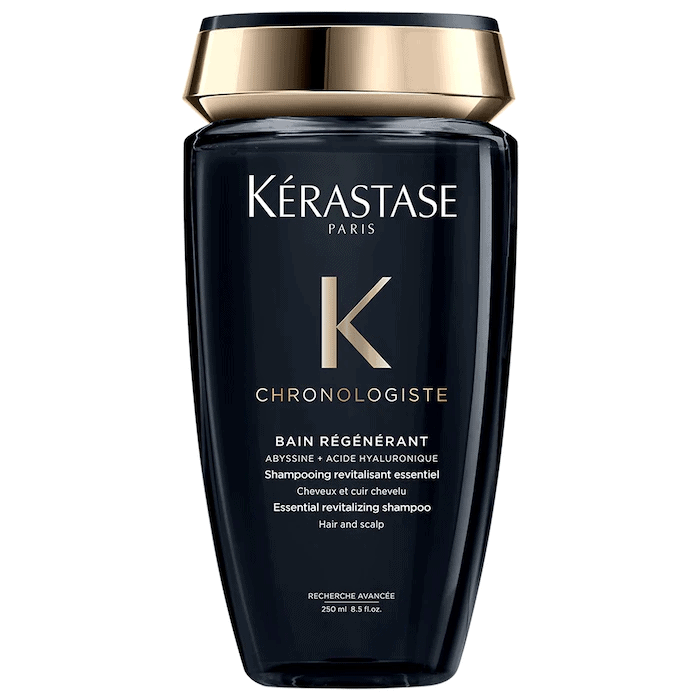 While this shampoo has more of a masculine scent, almost like men's cologne, it does have a sophisticated fragrance that reeks luxury. This shampoo is ideal if your hair is damaged and you need some serious repair. It's also ideal if your hair is very dry and you need a shampoo that will strengthen your hair without stripping it of moisture.
Pros
Cleans hair well
Leaves hair feeling amazing
Smells nice
Lathers well
It contains keratin ingredients that can help make you hair healthier
Cons
The shampoo contains sulfates, not safe for color-treated hair
It contains dimethicone, a moisturizing ingredient, but it leaves a film on your hair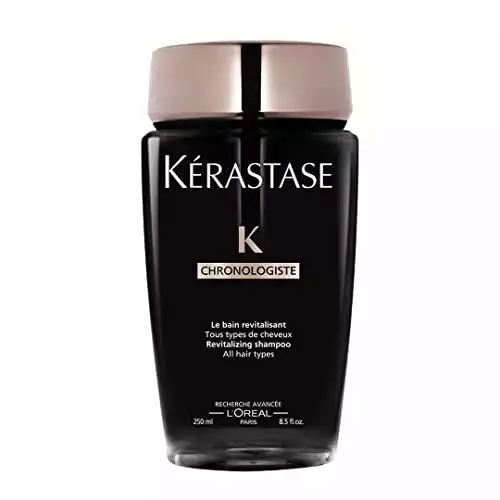 Kerastase Chronologiste Amazon
The most concentrated shampoo ever created by Kérastase cleanses scalp impurities while revitalizing the hair from scalp to ends.
Buy at Amazon.com
We earn a commission if you make a purchase, at no additional cost to you.
08/03/2023 04:58 pm GMT

FAQs
Question: Is There Another Way to Make My Hair Smell Good All Day?
Answer: I personally spray perfume in my hair and that does the trick. You can also add perfume to your pillowcase to surround your hair in fragrance all night. Try using other scented hair products, such as dry shampoo.
Question: Which Shampoo Has a Scent That Lasts?
Answer: Definitely the Herbal Essence one. I also notice my hair still smells very clean like the Nexxus one. I also heard reviews that the Fekkai one has a long-lasting fragrance.
Question: Which Hair Products Have the Best Scent?
Answer: Other than shampoo, try other products such as heat protectants and leave-in conditioners. You don't rinse your hair after using these products, so the scent is long-lasting.
Bottomline
The fragrance is one of many consumers' main buying factors when buying shampoo.
These are some of our favorite smelling shampoos. The Nexxus Clean + Pure is the best smelling shampoo, in my opinion, though I also love the smell of Ouai products. Hopefully, this list helped you find your new favorite shampoo!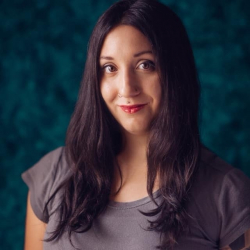 Latest posts by Stephanie Jensen, Hair Trend Spotter & Home Tester
(see all)