Wow, Lime Crime is a brand that has endured many changes. When I first discovered them in the mid-2010s, they were an upcoming brand for those who love alternative makeup and bright colors. Out of nowhere, Lime Crime had a security breach. So many of their devoted customers (such as me) started supporting other brands in the alternative makeup sphere, such as KVD Beauty.
It almost seemed like this brand would sink into extinction. But they defied all odds and introduced new products, such as their Unicorn Hair Dye.
Are you interested in trying Lime Crime's Unicorn Hair Dye? If so, you probably noticed there are a ton of products in their catalog. Here, I will explain how to find the best dye for you and some things to note about Lime Crime's reputation to determine if this company is right for you.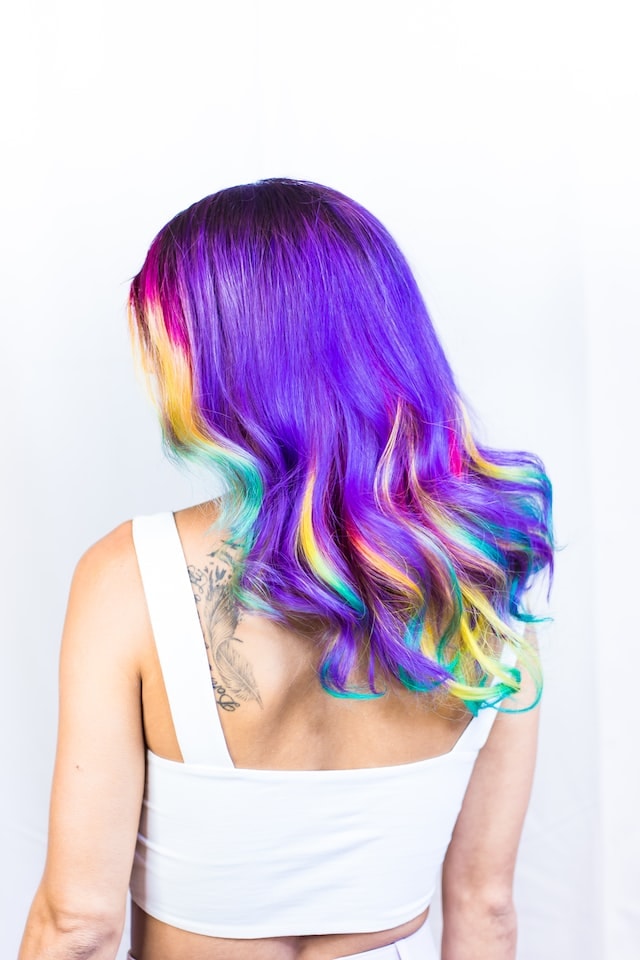 What Is Lime Crime's Unicorn Hair Dye?
Unicorn Hair Dye is a range of semi-permanent hair colors by the brand Lime Crime. These colors have bright pigments, perfect for unicorn and mermaid hair looks. In addition to Lime Crime's classic Unicorn Hair Dye, they released a whole line of products to get that coveted fantasy hair. Other products in the line include Temporary Color, Unicorn Hair Shampoo and Conditioner, and Tints.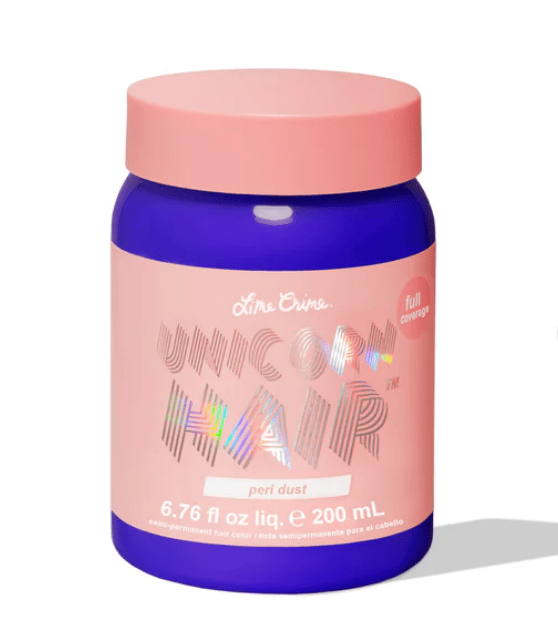 All Unicorn Hair Dye products and colors are vegan and cruelty-free (Leaping Bunny certified). These dyes aren't made with harsh chemicals, notably peroxide, PPD, or ammonia. They're also not made with sulfates, parabens, or phthalates. The dyes are gentle, so they won't cause any damage.
How to Find the Best Unicorn Hair Dye
Are you ready to try the unicorn dye but unsure which product to choose? The type of dye you use depends on the factors I will explain below.
Color
Color is the first and easiest way to decide which Unicorn Dye is right for you. The dye from the original Unicorn Hair Color is bright, perfect if you want cartoon unicorn hair. If you want saturated yet light color, I suggest choosing the Unicorn Hair Tints.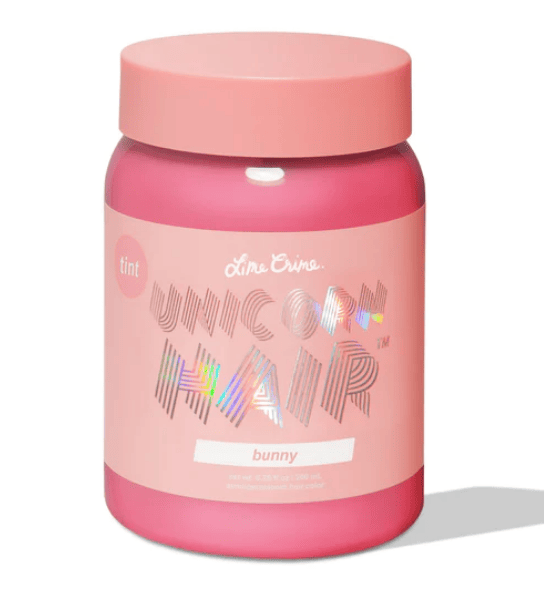 If you can't find your desired hair color in either of these products, you can mix the Lime Crime dyes for your customized look. You can also use the Hair Mixer, which is a diluter. I recommend using the Hair Mixer with any Unicorn Dye shade if you can't find the color you're looking for in the Tints.
Type of Dye Look
Later in the article, I will recommend some of the best looks you can achieve with Lime Crime Unicorn Dye. There are limitless looks you can achieve with these dyes. While all-over color is always a classic, there are different highlighting and lowlighting looks that would be perfect with the Unicorn Dye. These include:
Balayage
Ombre
Half and half color
Highlights
Streaks
Peekaboo color
For highlighted hair, I suggest using the Original Unicorn Dye to achieve the most vivid look unless you're interested in a pastel balayage or want a color to blend into your ombre. If you're doing all-over color, you can use vivid or light colors–it depends on what you want.
Longevity
Lime Crime's Original Unicorn Hair Dye lasts up to 12 washes on average. If you want your color to last longer, leave the color in your hair for longer. The Tint lasts slightly shorter, around 10 washes. If you want temporary hair dye, Lime Crime's Unicorn Hair Temporary Hair Color only lasts for one or two shampoos. These products are better if you change your color frequently.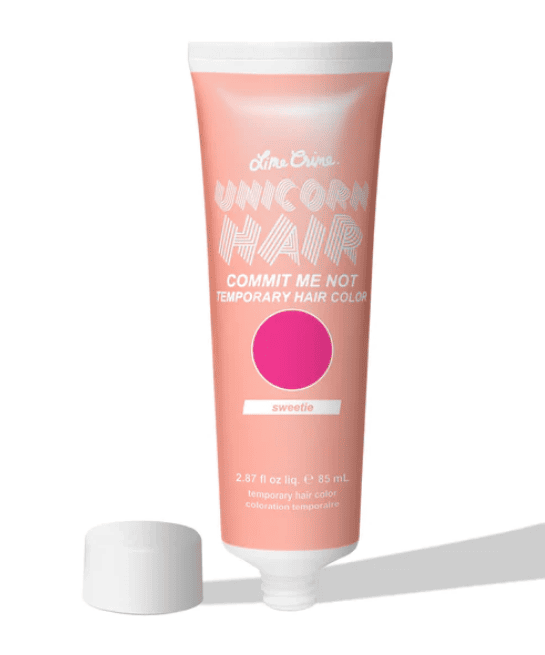 Hair Type
One of the best aspects of Lime Crime's Unicorn Dye is it's not made with harsh chemicals and won't damage your hair, meaning it's a great dye for all types of hair. You should still know your hair type before using these dyes.
First, know the porosity of your hair. If your hair is porous, your hair will absorb more color quickly, and you won't have to leave the dye on for a long time. If your hair is non-porous, you will have to leave the dye in for longer since your hair doesn't absorb color as effectively as high-porosity hair.
Semi-permanent and temporary dye also works with every hair type differently. This dye type works better on Type 3 and 4 hair because of the conditioning formula. But if you have to bleach your hair, use deep conditioning products before and after lightening your tresses. This way, you don't damage your hair.
Base Color
Lime Crime recommends your hair is at least a level 8 when you bleach your hair. If your hair is darker, the color will be visible, but it will look more like a tint. While you should also use the Unicorn Hair Dye Tint on level 8 hair, the tint will also appear on lower levels. I still recommend using this on level 6 hair and above. The Temporary colors appear more vibrant on level 5 and higher, but you can add them to dark hair for a tint.
Ease of Use
Honestly, all of these dyes are easy to use. Just section your hair, apply the dye, and leave it on anywhere between 30 minutes to overnight (1-2 hours is the sweet spot). Rinse out and rock your hair color! If you want to mix colors or use the diluters, add the colors to a mixing bowl first. You should also note if you'll be bleaching your hair first. If so, always bleach your hair before applying the dye.
Faux Hair
If you're like me and have naturally dark hair, it can be difficult to achieve these bright colors. On one hand, we want a cool hair look, but on the other, we don't want to bleach and damage our hair. Because of this, I've worn hair extensions in the past. I also have friends who wear weaves, extensions, braids, and wigs–preferring to dye their fake hair over their natural hair.
Colored hair extensions are also great because they're low-maintenance, and the dye will last longer since you don't constantly wash your extensions. This is also a better option for those who want a balayage or highlight look; instead of dyeing your natural hair, dye the extensions and place them in your hair.
Semi-permanent dye is the perfect option. You don't want to use permanent color on fake hair since the dye will penetrate the hair cuticle. Semi-permanent color doesn't deposit dye. If you want to change the color of your extensions, just wash the dye out.
Understand that every color may not work on extensions, so be sure to do a strand test to make sure it looks good. You can always start with temporary colors first to see if these funky colors will work for your extensions.
Hair Health
If you don't need to bleach your hair first, you can use Lime Crime Unicorn Dye on both healthy and damaged hair. The formula is very conditioning, so it will help your hair in the long run.
But if your hair is damaged and you need to bleach your hair, focus on reviving your hair back to good health first. Bleach takes a toll on your hair. I even noticed a change in my healthy hair when I bleached it, and my hair has never been the same. Lime Crime also sells a Hydrating Hair Mask. Use this every week until you get your hair back to normal. You can also use this hair mask before bleaching and dyeing your hair.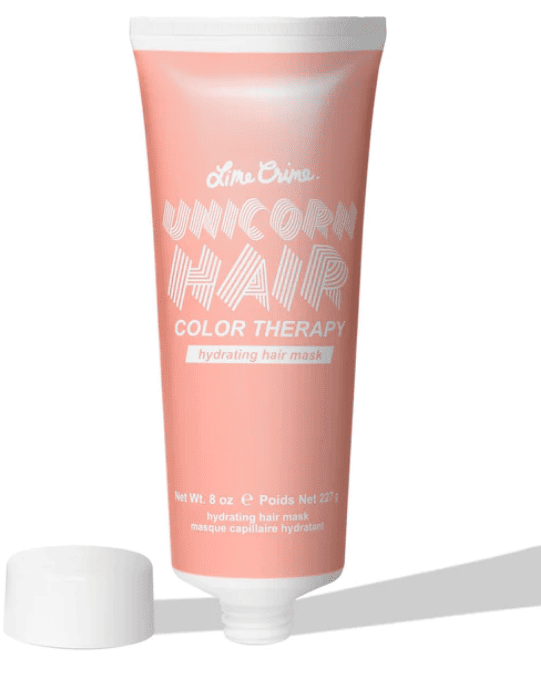 Maintenance
Coming from someone who has dyed their hair every color under the sun, vivid hair colors take a lot of maintenance. But all temporary dyes come with different levels of maintenance.
I have to say, the Original Unicorn Hair Dye comes with less maintenance compared to other hair dye brands. It lasts a long time and doesn't stain your skin or fabric. The Tint and Temporary dyes also don't stain. This is a big plus for me–I stained my desk and office chair at the old office I used to work at! I don't suggest washing your hair daily or using heat products so your hair lasts longer. This also applies to the Tint.
Lime Crime Unicorn Dye Ideas
There are many reasons why DIY alt-hair lovers are flocking to Lime Crime's unicorn hair dye. There are so many colors, and they're all pigmented, so your hair options are endless. I found some incredible Lime Crime Unicorn hair looks on Instagram that I want to share with you! I hope you gain inspiration from these fabulous looks.
Simple Fuchsia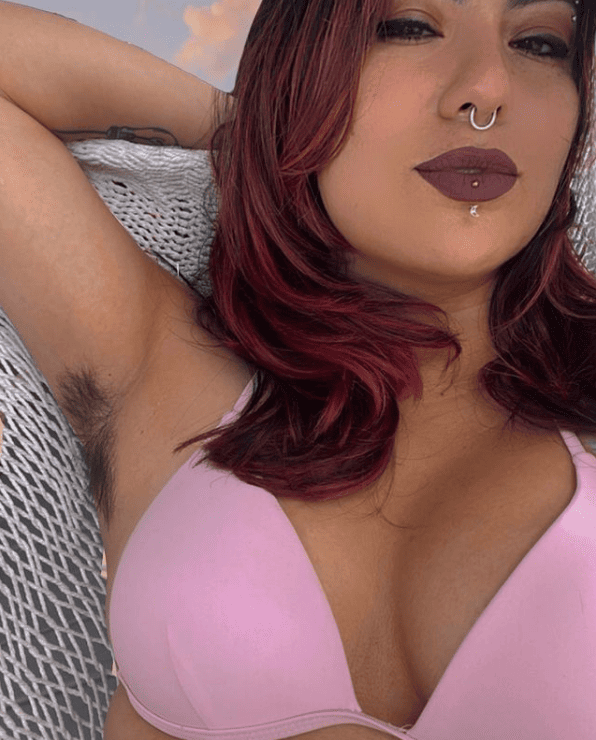 If this is your first time rocking unnatural hair colors, I suggest experimenting with a look like this. The model has fuchsia hair that blends in with her natural brown hair. If you don't want a full head of fuchsia hair, I suggest bleaching the bottom of your hair and blending the color into your natural hair color with a brush. You can also do highlights or a balayage with this color. The model doesn't say which Lime Crime dye she used, but I suggest the color Juicy if you want this shade. Credit: @laughnlatina.
Pale Purple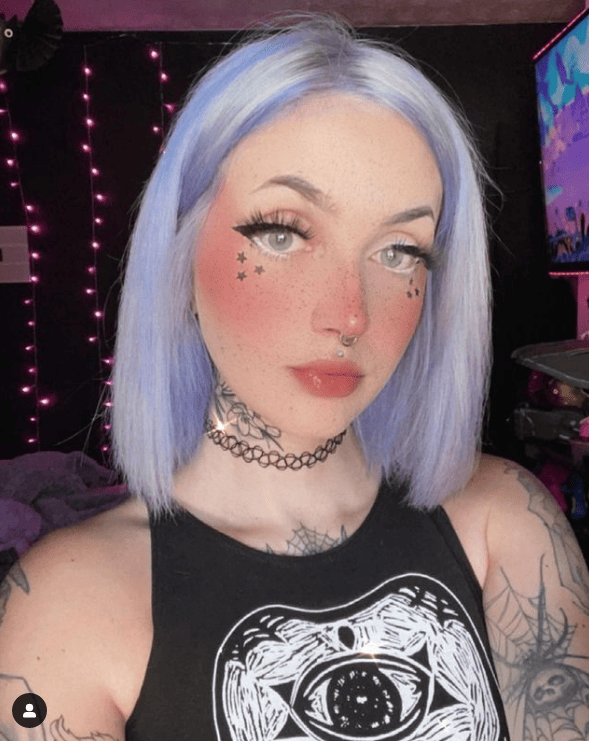 If you already have a light blonde base, I suggest using this pale purple color for an easy look. I love the way this color looks on cool skin tones. When I was blonde, my colorist mixed a pale purple like this with blonde to reduce the brassiness. The model has a subtle balayage, but you can always add the pale purple dye all over your head. If you decide to dye your whole head, know that you may need more than one bottle to cover long and/or thick hair.
The model said she used the Unicorn Hair Tint in shade Cloud, a periwinkle blue. Her hair looks more purple than blue, so I suggest combining this with Oyster for a more lavender color. If you prefer the classic Unicorn Hair Dye, I suggest using Mochi. Credit: @horrorhailey.
Rainbow Hair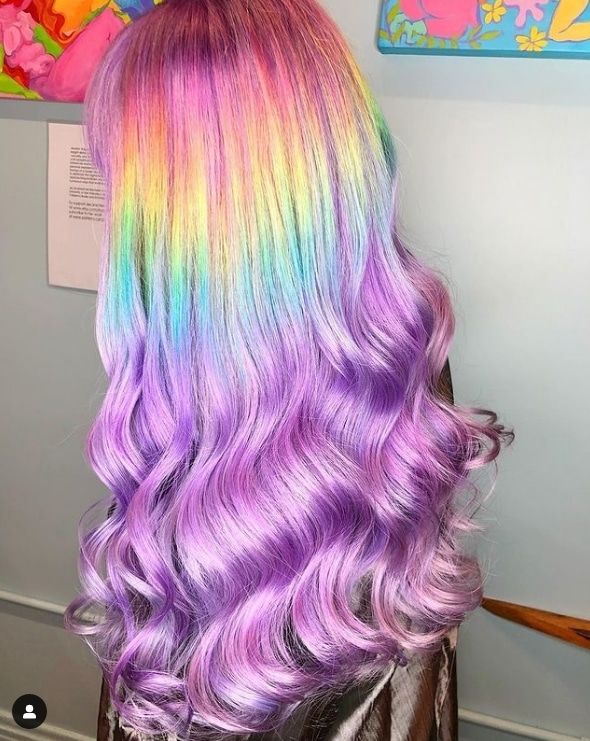 This look is everything! There's a pink and purple ombre, but the middle is an assortment of colors for a rainbow effect. While I suggest going to a colorist for a rainbow hair look like this, you can buy your own Lime Crime dyes and have your stylist use them. Or, you can use Lime Crime dyes to maintain the color (that's what my colorist recommends).
Here are the colors I suggest using in Lime Crime's classic Unicorn Dye line:
Sour Candy (bright pink)
Anesthetic (mauve)
Cutie (bright orange)
Lime Crime (lime green)
Anime (candy blue)
You can always experiment with different colors and techniques to get your desired look. But no matter which colors you use, I suggest using the full-coverage dyes instead of the tints since they won't look as intense. The classic Unicorn Dye will also last several weeks. If you want your hair to look like the model's, you'll need to apply bleach and color all over your hair. Credit: @hairpaintedwithlove.
Classic Purple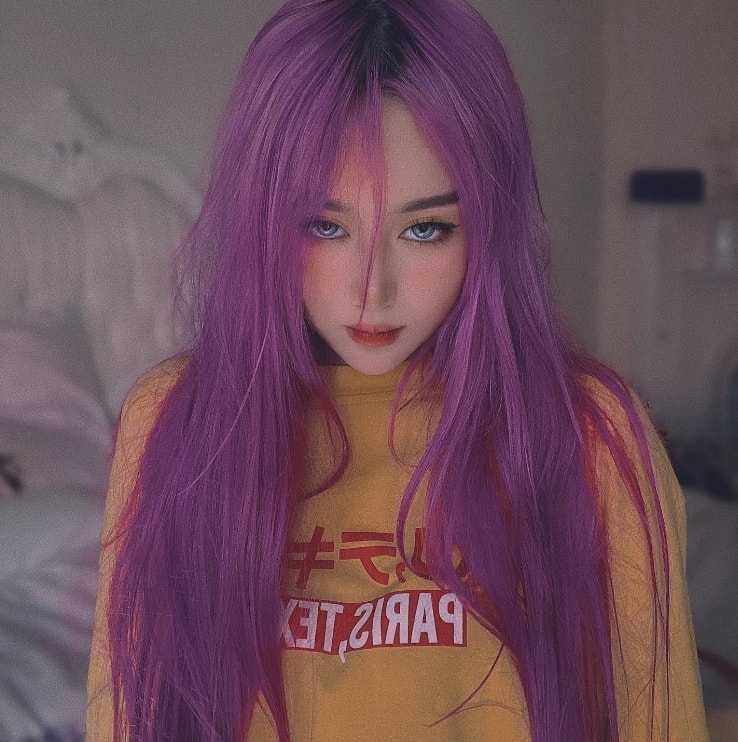 If you know which color you want but aren't sure about the shade, I suggest using the classic and most well-known color. This goes for a look like this, where the model has a classic shade of purple. This color will look good on everyone, and you may not need to bleach your hair to a level 9 or 10 to pull off this shade.
The model doesn't say which Lime Crime shade she used, but I suggest using Pony. Pony is an electric violet-purple color, but you can always mix the dyes or use the diluter if this isn't the shade you want. She dyed her full hair this color, but this shade will also look vivid as highlights. You can also mix this purple with other colors for a crazier look. Credit: @bibibellaaa.
Green Goddess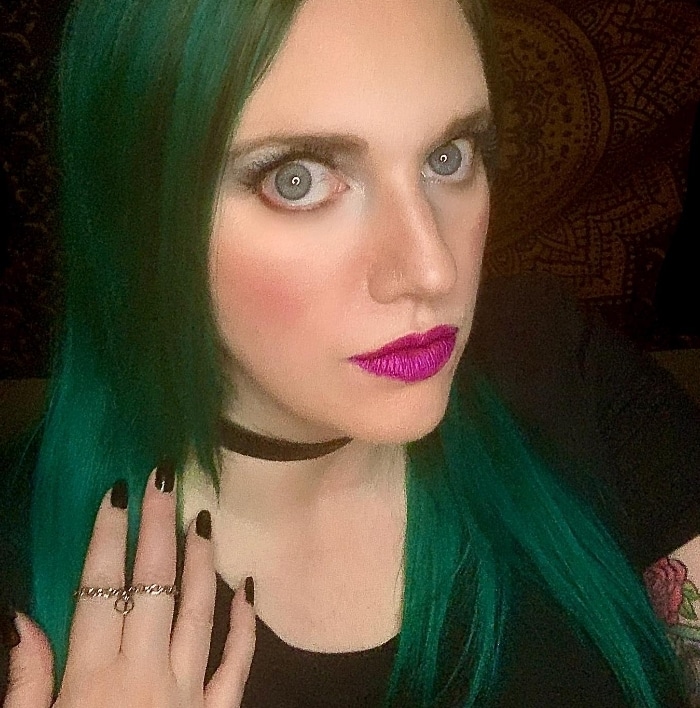 Green is one of my favorite unnatural hair colors of all time. I had green hair before and LOVED it! For the longest time, I didn't see many people with green hair. Now, this color is more trendy.
The model says she used Lime Crime for her hair, but not which shade. I suggest using Meadow, a deep green similar to her color. It's more on the cool side; if you have warm undertones, I suggest choosing Jello, a warm-toned green. Credit: @stacey_eclectically.
Unicorn Peekaboo Hair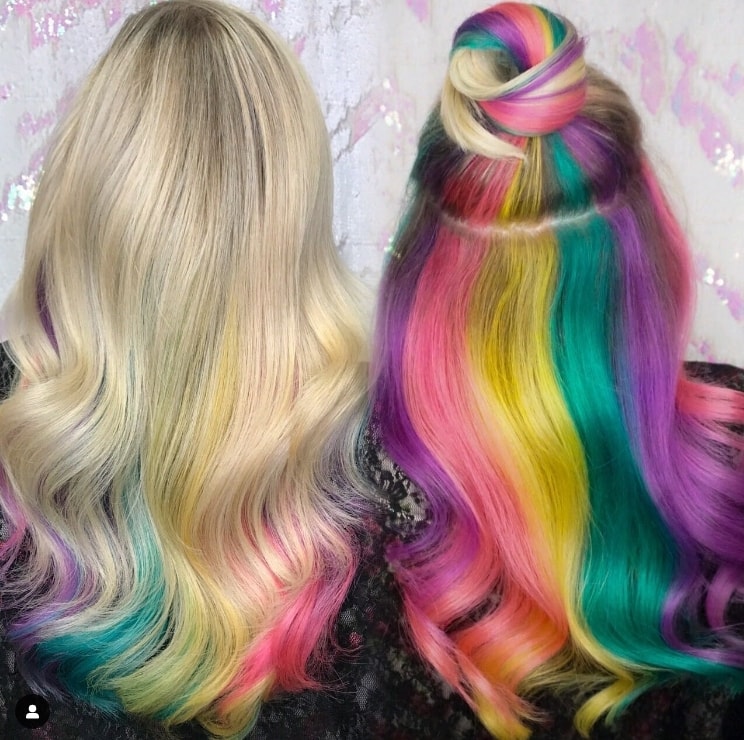 This is one of the best examples of peekaboo highlights I've seen! You can wear your hair down, and the colors are only visible at the ends, or you can wear your hair in an updo like the model, and your hair will look like a colorful candy cane! This is a really fun take on classic unicorn hair, and it looks so unique!
Because of the intricacies of the color and placement, I suggest going to a professional. As I said before, they can either work with the Lime Crime dyes, or you can use the Unicorn Dye to maintain your color.
The model didn't state which colors she used, so I suggest using these shades:
Genie (deep violet-purple)
Sour Candy
Lime Crime
Sea Witch (teal)
You can mix and match any of these colors or use different colors in this same style. Credit: @cryistalchaos.
Pale Peach-Pink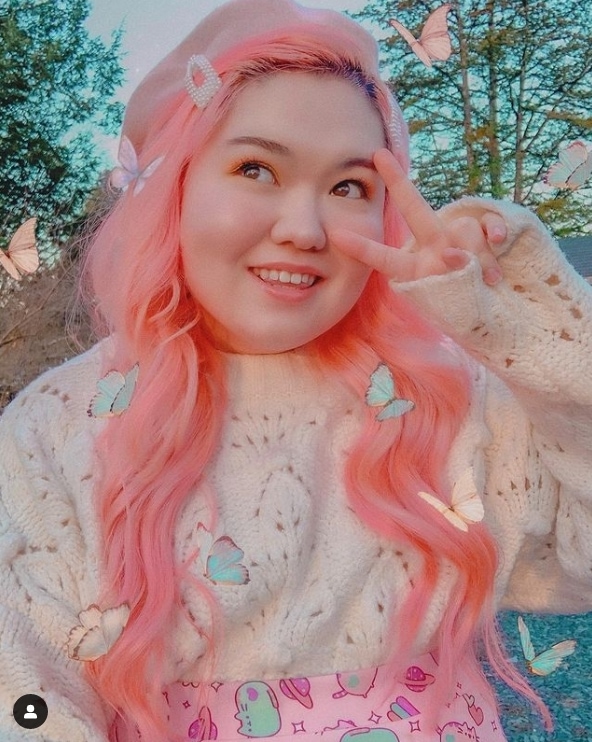 If you want a feminine look, I suggest this lovely pale peach-pink color. The model doesn't say which dye she used, so I suggest Neon Peach and using the diluter to get it down to this pretty pastel shade. You'll also need to bleach your hair very lightly–ideally, a level 10.
You can also add different colors to this look. An ombre with this color and one of the pale purple colors will look beautiful! Credit: @monicakim.jpg.
Bright Pink Bob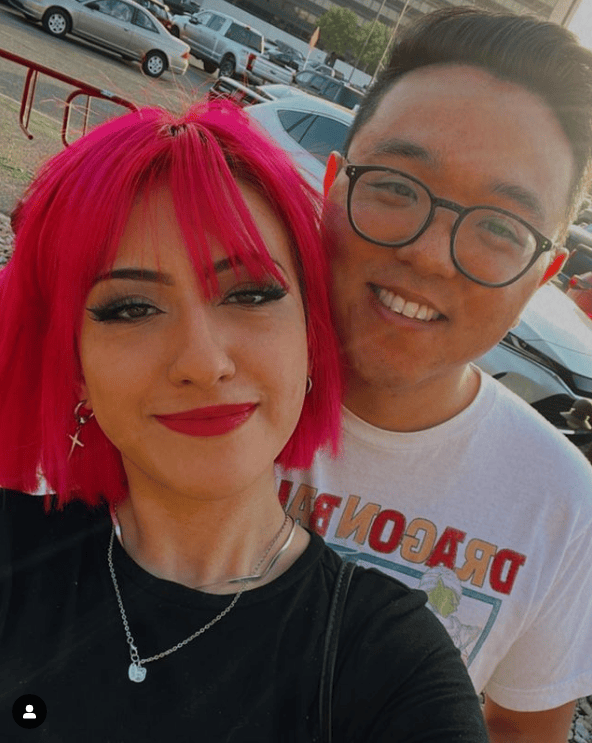 If you're unsure which color to choose in Lime Crime's vast selection, bright pink is popular. It's the first unnatural hair color that I've ever had. And this color looks incredible on the model's bob-and-bangs haircut, so you'll always stand out even if you have short hair.
I also recommend pink or red for naturally dark hair; brunettes have red undertones in their hair, and these colors never fail. You can get away with only lighting your hair to a level 6. She doesn't mention which color she chose, but I suggest using Sour Candy. If you have longer hair, do an ombre or another highlighting technique. I love the way pink and purple look together. Credit: @stagefourfearofdying.
Classic Red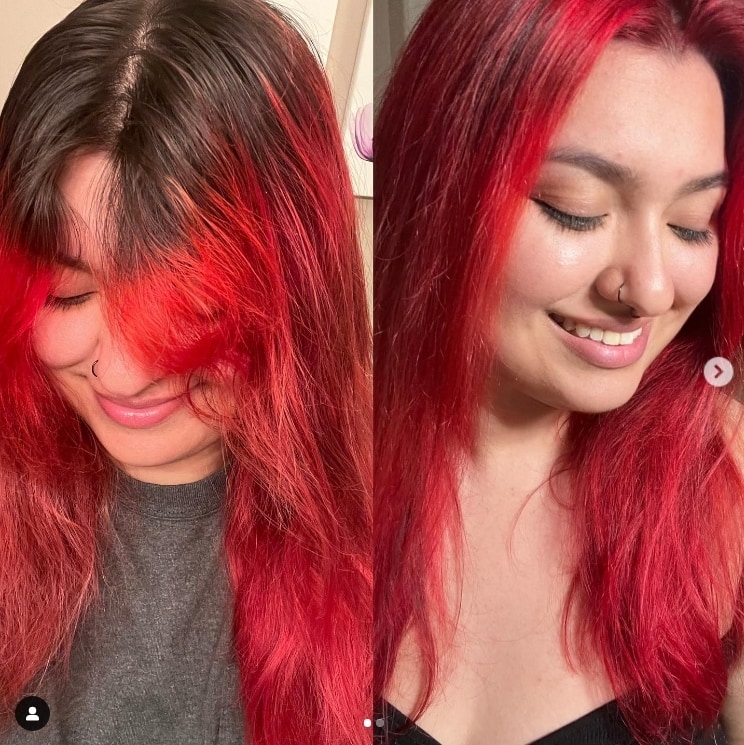 Bright red is another popular option for those new to unnatural hair colors. Even though red isn't an easy color to maintain, this color is eye-popping without it looking too crazy. Plus, there are so many shades of red hair dye out there, and they can fit all undertones–even those with cool undertones.
I also love how red hair dye looks with brown and black hair. If you're like the model and let your brown roots grow out, the red will still blend nicely with your natural hair color. The model stated she used the classic Lime Crime Unicorn Dye in Valentine, which is crimson red. Credit: @thefearlessredhead.
Half-Blue Half-Black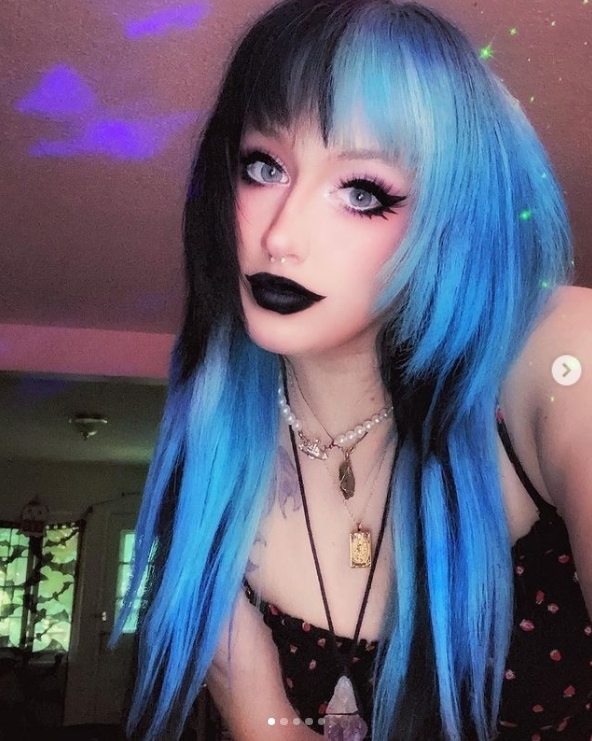 The half-color look is a major trend, but I tend to see the same styles (i.e., half-black and half-red). I love the look this model pulled off with half-black hair and half-icy blue. She doesn't say which dye she used, so I suggest using Anime and diluting the color if you want an extra-icy look.
I love the split-dye look because your options are endless. You can also achieve this same effect with cool colors, such as green or purple. This dyeing technique also works great on all hair types. If the half-and-half look is too complex for you, I suggest doing a highlight or lowlight look, mixing this pretty icy blue color with your existing base color. Credit: @lavendermelone.
Lime Crime Controversy
I used to buy Lime Crime products all the time but stopped after their website security breach. This company also suffered a lot of controversy over the years. Before buying Unicorn Hair Dye, read some of this controversy to decide if Lime Crime is a brand you want to support.
Website Security Breach
In 2014, Lime Crime suffered a security breach. The hackers stole sensitive information from customers, and I heard horror stories from former customers! Lime Crime stated the breach wasn't their fault since they had security on their website. It's still a company's responsibility to protect its customer's most sensitive data. They have since hired more online security professionals and even hired more customer support staff trained to work on matters regarding this security breach.
FDA Warning Letter
In 2015, Lime Crime received a warning letter from the FDA for unsafe ingredients found in a couple of their lipsticks. The warning letter was only in reference to Velvetines Liquid Matte Lipstick for containing ferric ferrocyanide and ultramarines.
Ferric ferrocyanide is an iron-based ingredient used as a synthetic pigment to produce Prussian Blue. The ingredient can be a chemical asphyxiant, and the effects are more severe when ingested. Ultramarines are also pigments that are safe for most cosmetic products but aren't supposed to be used in lip makeup. Keep in mind that ferric ferrocyanide and ultramarines have no limitations in Europe (though products must be free of cyanide ions).
Lime Crime listed these ingredients on the packaging, and the FDA asked for clarification. Lime Crime mentioned the ingredients were not used in their liquid lipsticks, and they mentioned it was a labeling error.
Even if it was only an error, why would Lime Crime have these ingredients on the product packaging anyway? Sounds irresponsible, even for an indie beauty company. I never used their liquid lipsticks, only their lip gloss, and I'm glad I never did. If they made this mistake in the past, I hope they improved their quality control and disclose all ingredients to consumers with full honesty.
Racism and Anti-Semitism
Lime Crime has had racist behaviors in the past. For example, they released a China Doll palette in 2012 and used a white model to promote it. The marketing was meant to fetishize Chinese and oriental women, giving way to cultural appropriation.
The model was also wearing clothing synonymous with Japanese women. Lime Crime did apologize for this marketing campaign and posted an apology blog; the blog is now deleted, but Lime Crime apologized for offending their customers rather than the cultural appropriation and fetishization of oriental women.
There were also photos of Lime Crime founder Doe Deere dressing up as Adolf Hitler for Halloween. The photo is now deleted. Deere denied affiliation with the Nazi regime and claimed she wore the costume as a "joke." Her followers and Lime Crime customers were still appalled by her costume and demanded to unveil any background or affiliation with the Nazi movement.
Alternative Brands
I used to be a Lime Crime customer but stopped supporting this brand a long time ago. While their dyes are high-quality and are available in numerous fun colors, I understand if any readers no longer want to support this brand. Here are some alternative brands that sell similar or better hair dye.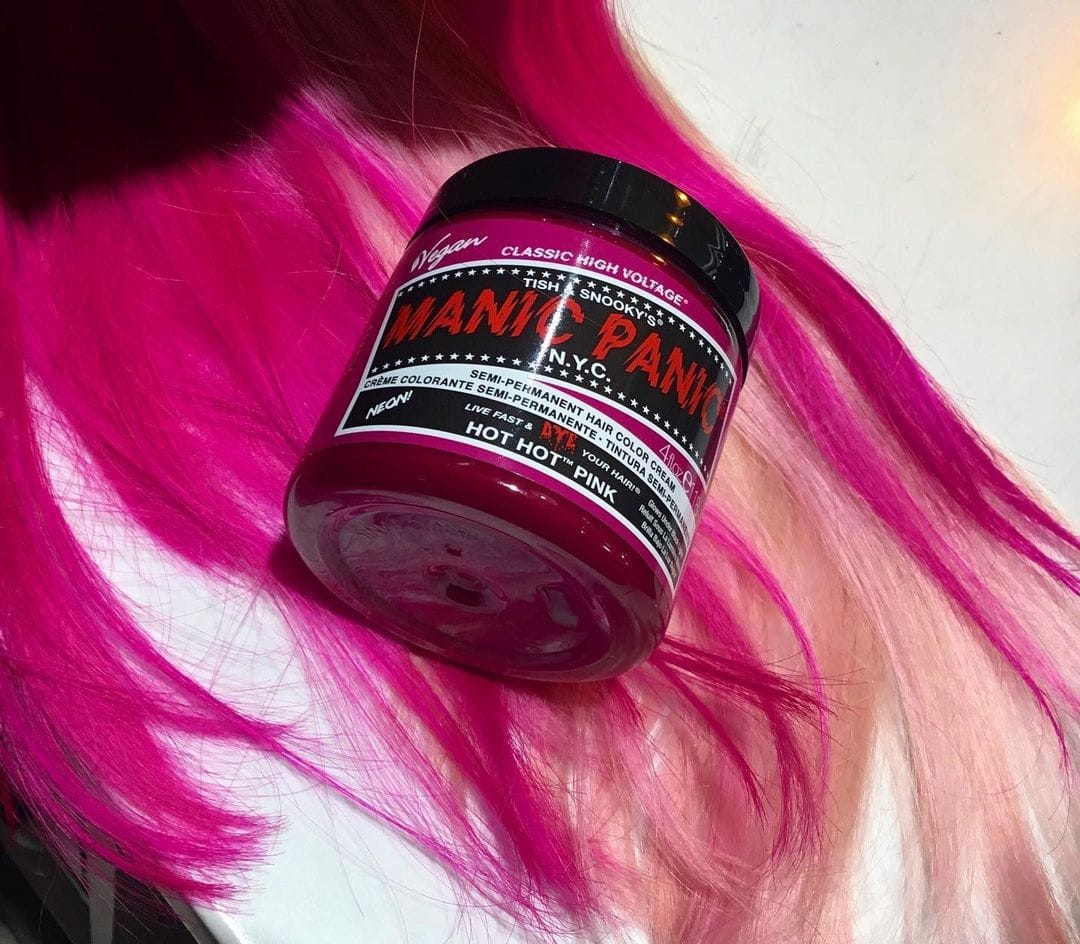 Manic Panic is the OG unnatural hair dye brand, so I recommend them first. When I dye my hair unnatural colors, I use Manic Panic dye as a deep conditioner. They not only refresh my color but are so moisturizing. Manic Panic dye is extremely pigmented, and they have always been true to color. I never had issues with the fade-out color, though I've mainly used their purple dyes–I know pink and orange dyes can be finicky. Like Lime Crime, Manic Panic is a cruelty-free and vegan brand.
I just have an issue with the tin packaging. It can be difficult to apply the dye, and I've had my dye turn out splotchy. The consistency of the dye is also strange, like slime. Some colors also last longer than others; I notice purple and green will last months, while other shades may wash out quicker. I still recommend this brand over the others on this list for the pigment and the quality you're getting.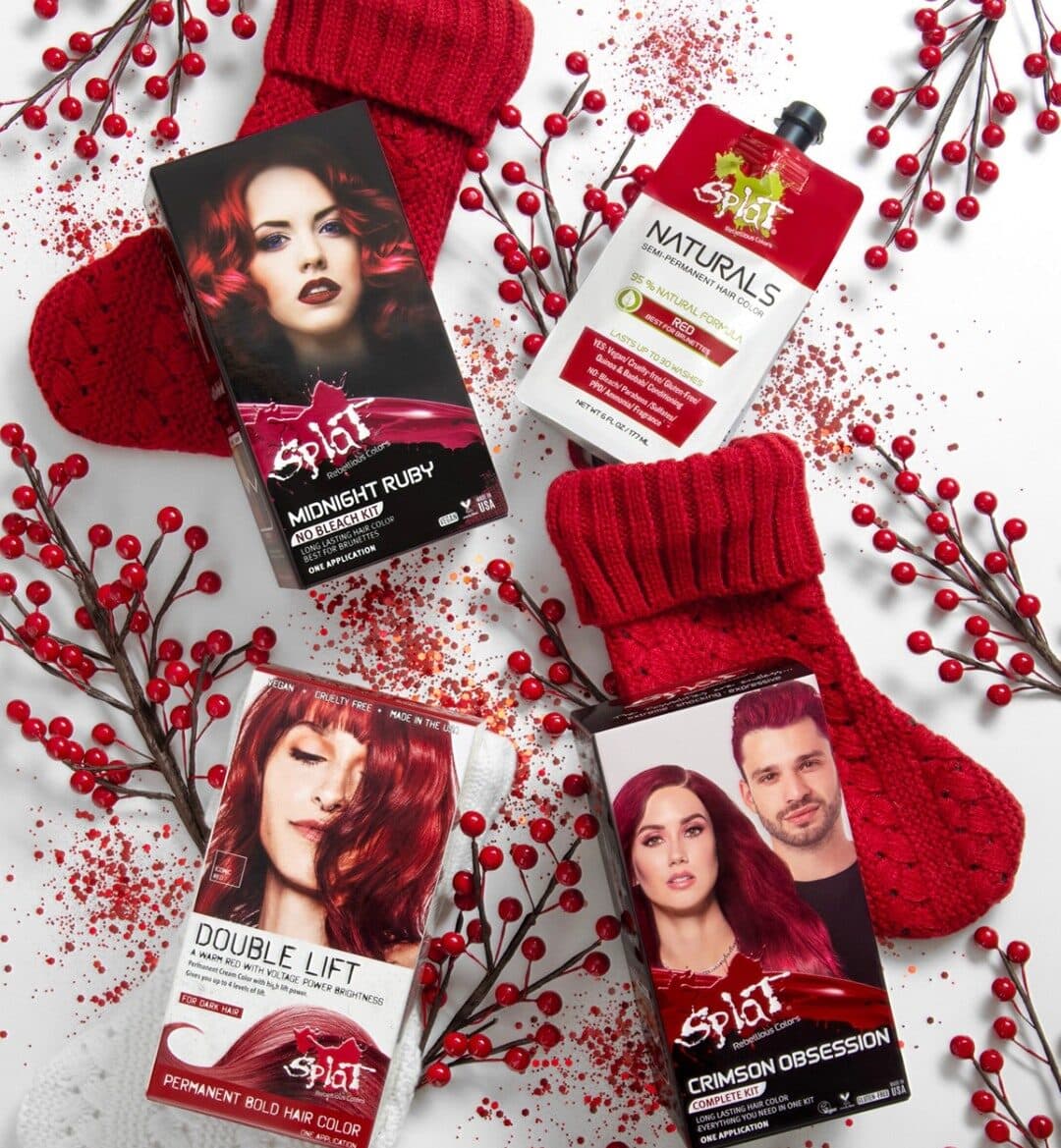 Splat is a brand you can find at your local drugstore that sells nearly every hair color under the sun. Even as semi-permanent dyes, they last a long time–especially the pink and red shades. However, their blue shades don't last long at all.
The dye is easy to use. Splat also sells its dye in a kit that includes bleach and gloves. You can also use Splat dyes to maintain your existing color. The dye doesn't smell bad, which is a plus for me; I suffer from migraines, and stinky dyes are a trigger. I also have a sensitive scalp and noticed that Splat dyes don't irritate my scalp or hair. Like Lime Crime, Splat is a cruelty-free and vegan brand.
There are some downsides to this brand. I think Splat is one of the worst staining hair dye brands out there–it not only stains your skin but your tub, the bathroom counter, fabric, and more.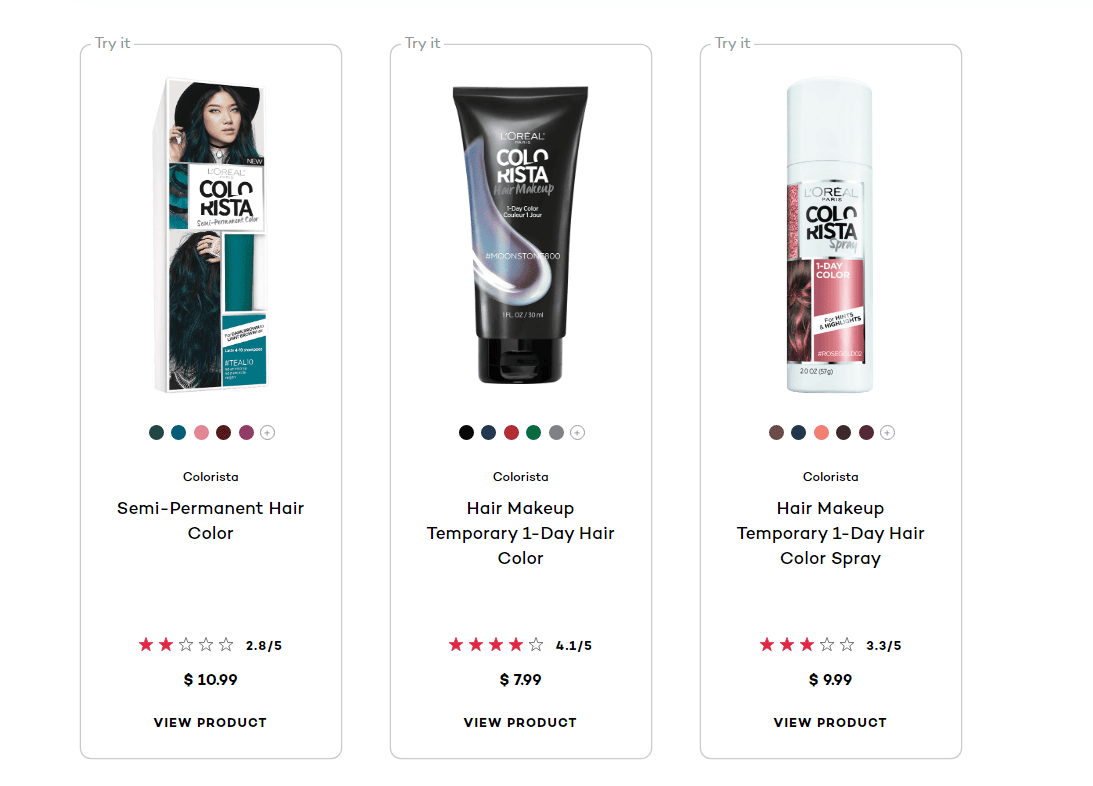 Powerhouse brand L'Oreal has numerous unnatural colors, especially in its Colorista line. Their colors are pigmented and don't damage the hair. While I recommend bleaching your hair first, L'Oreal's semi-permanent dyes are a good choice for those with dark hair who want a colored tint. They're also affordable–about $10 for one box. The downside to L'Oreal's semi-permanent hair color is they don't last that long. Manic Panic lasts a lot longer than these dyes.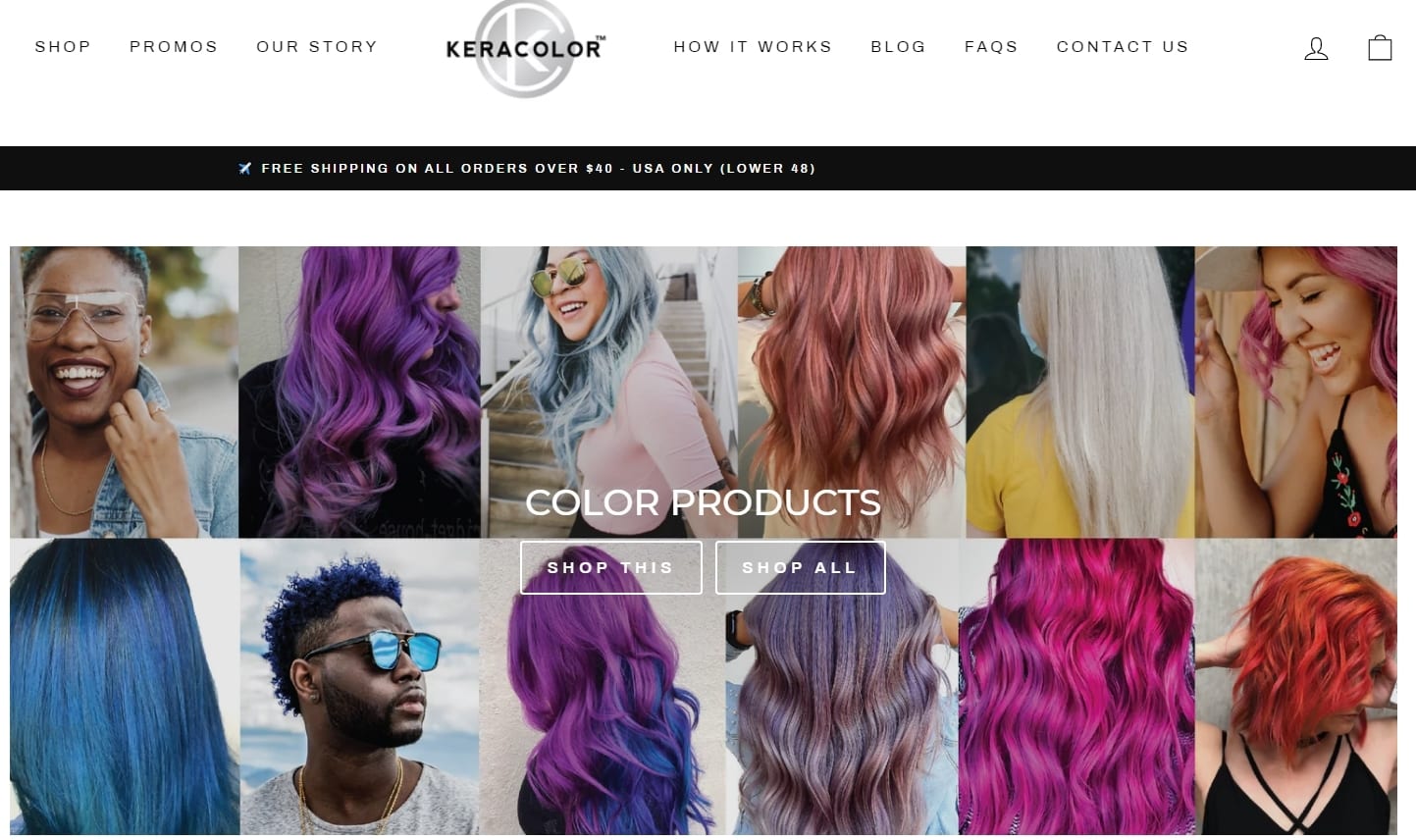 If you need a DIY product to maintain existing unnatural colors, I suggest trying Keracolor's Conditioner + Color product. This way, you can deliver much-needed pigment to your tresses while moisturizing your hair. The only problem is these conditioners stain the tub, so I only suggest using them when your color is fading.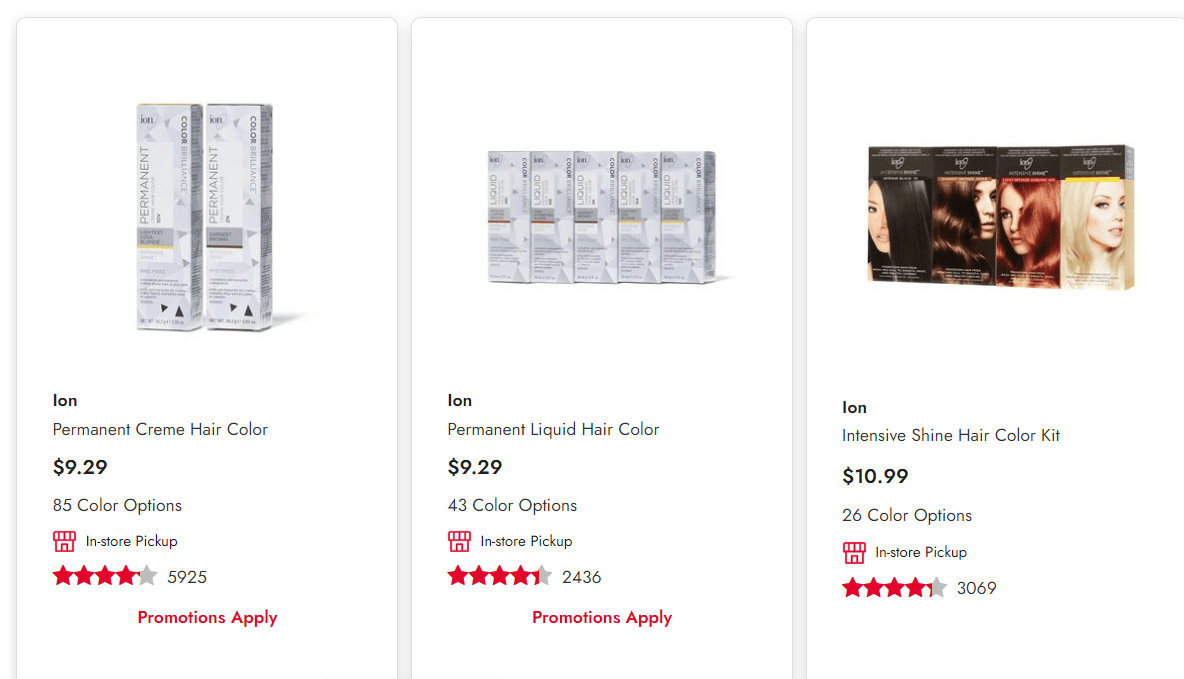 I've used Ion's hair dyes a couple of times. I found the product to be thick in consistency and difficult to work with, so I always had someone help me when I used these dyes. Otherwise, I recommend this dye. The dye is pretty affordable–about $9 for a tube. The colors I used always looked great, and my hair always felt healthy. Keep in mind that Ion's colors aren't always accurate to the packaging. Plus, if you overprocess the color, it comes out looking dark. Research reviews and pictures before using the dye.
FAQs
Question: Which Lime Crime hair dye will look best on me?
Answer: First, know your skin undertones. The best way to find this out is by looking at your veins. If your veins are green, you have warm undertones. If your veins are blue, you have cool undertones. If your veins are a combination of blue and green, you have neutral undertones. Look up the undertones of all these colors to find which shade will look best on you. Those with neutral undertones can technically pull off any hair color.
Question: How do I use Lime Crime dye to get unicorn hair?
Answer: First, let me explain unicorn hair. Unicorn hair blends various pastel shades. The look is very customizable; you can do a unicorn balayage, ombre, highlights, lowlights, and more. You can also pick and choose the colors you want. Since unicorn hair involves pastel shades, I suggest mixing any Lime Crime hair colors with the diluter to lighten the shades.
Question: What are some unnatural hair color trends for 2023?
Answer: Here are the biggest alternative hair colors you'll see in 2023:
• Pastel rose gold
• Radiant red
• Violet
• Barbie pink
The ombre highlighting technique will also knock out the balayage that was previously trending. For a trendy mix of colors, combine purple with brown or black hair.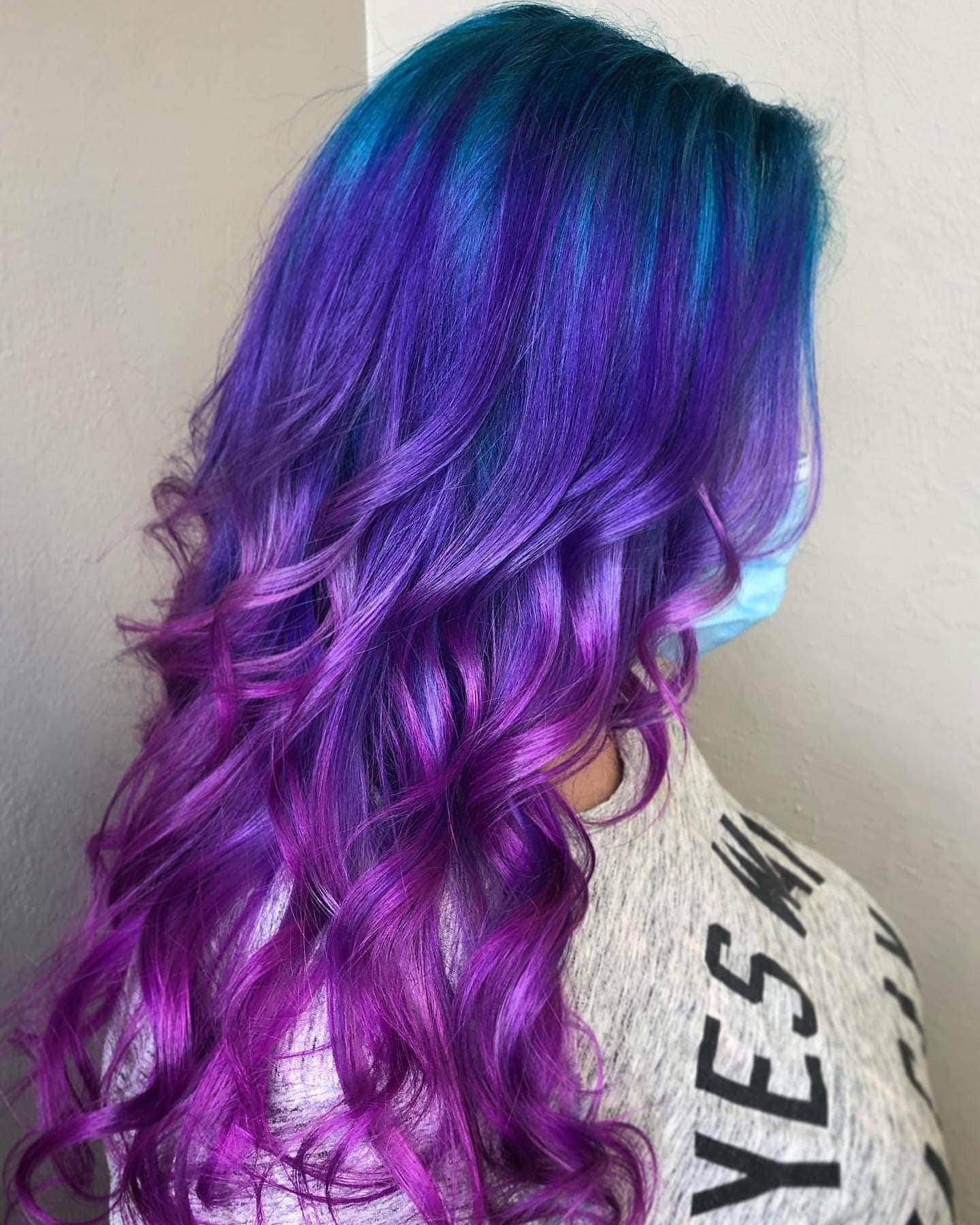 Bottom Line
Lime Crime is a controversial brand that emerged in the spotlight with its Unicorn Hair Dye. The Unicorn Hair Dye is a range of semi-permanent unnatural hair colors to achieve envy-worthy unicorn and mermaid hair. To choose the best color, know which type of look you want, how long you want the hair to last, your hair type, your base color, difficulty level, your hair health, and if you'll be using the dye on faux hair.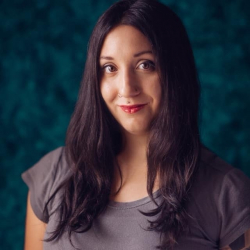 Latest posts by Stephanie Jensen, Hair Trend Spotter & Home Tester
(see all)