If your hair's been looking dry, lifeless, and frizzy, there's probably a good chance you haven't conditioned it well. Conditioner's basically the fairy godmother to your Cinderella, er, hair — it offers this magical touch to your hair that almost makes it look like it was styled straight after you've washed it. 
What's even better, is that conditioners are packed with ingredients that nourish your hair and scalp to repair past damage. They also make your hair look stronger, smoother and glossier, and feel soft to the touch. 
Today, we're talking about conditioners. Not just any conditioners, either. We're going to be discussing some household names out there, drugstore conditioners that you've probably heard of before but have never actually tried. 
Our goal? We just want to help you find a great conditioner that's easy on your wallet, one that will have your hair looking effortlessly pretty and you don't even have to break a sweat for it. 
So What Exactly Are Drugstore Conditioners?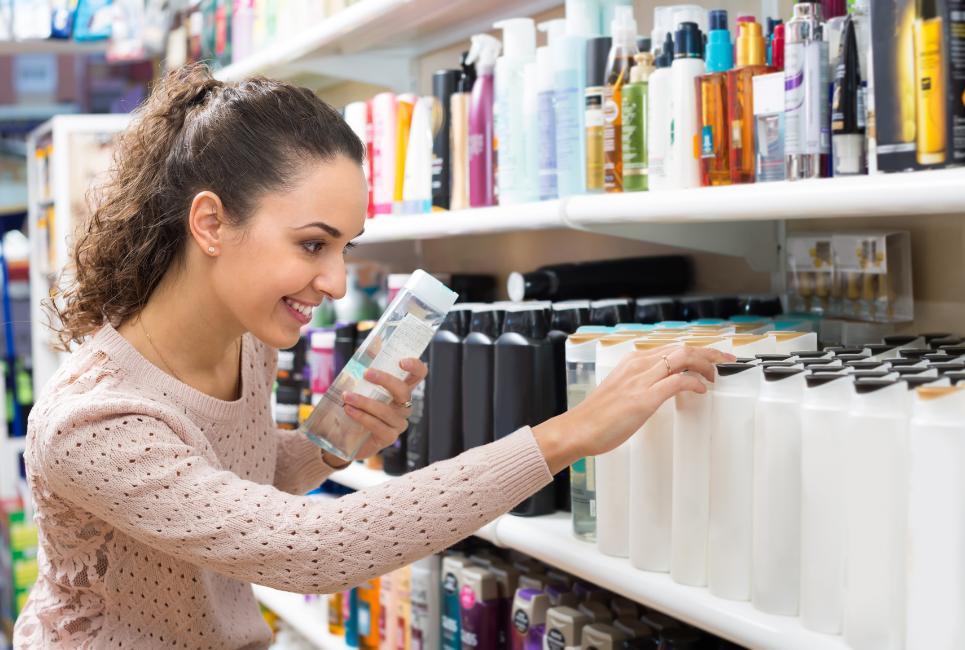 A conditioner is a product that essentially creates a protective layer around your hair that makes it appear glossy and prevents your strands from brushing against each other to create friction, thus preventing frizz and dryness. They're nourishment for your hair, with ingredients that are mostly composed of glossers, lubricants, and moisturizers.
Most conditioners are supercharged with other ingredients to add to this. They provide more moisture and make your hair look and feel better overall. There are other specialized conditioners out there that serve different purposes such as oil-control, darkening, smoothening, softening, and whatnot, as well as conditioners suited for different hair types. 
Our point is, there's something out there for everyone, so not only is this an accommodating marketplace, but it's one that's easy to get lost into too.
A drugstore conditioner is just like what the name implies, drugstore conditioners are cheap and readily available conditioners that you could pick up literally anywhere. 
While we're mostly told to stay wary of cosmetics and self-care essentials sold at drugstores just because cheap items are usually not very good and contain questionable ingredients, let's be real. 
If you don't have hundreds of dollars to spend on hair-care products without starving yourself, your best bet is a cheap and good product that helps keep your hair healthy.
And that's nothing to feel bad about! There's just so much that drugstores have to offer that some cheap conditioners could even compete with high-end products, and we're here to tell you exactly what those gems are. 
If you've been aching to give conditioners a try, you should probably get started with a bottle of drugstore conditioner. Not just because it's crazy cheap and readily available, but because most drugstore conditioners are actually reliable enough to become your regular conditioners as long as you choose the right bottle. 
The Different Types Of Conditioners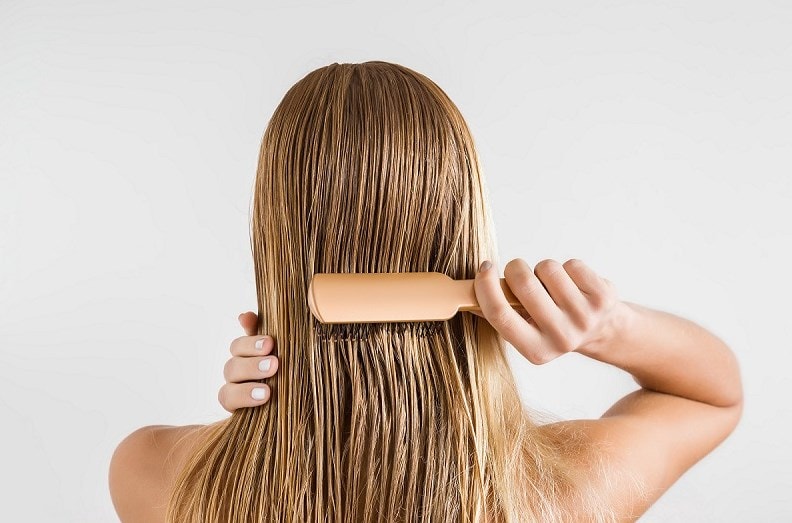 Yep, you heard that right! There's a variety of types of conditioners you could get for yourself too. Sounds a little too complicated? Let's help simplify things for you! Here's all you need to know about the different types of conditioners. 
Rinse-out Conditioner
When you think about conditioners, this one's the first thing that's probably in your mind. You just have to apply this to wet hair. Then after that, wait for a couple of minutes before rinsing it off. It's not really a special type, but it does the right job for most types of hair. This is also called a wash-out conditioner if you happen to find the name in other brands.
Compared to the other conditioner types, rinse-out conditioners would be enough for most hair types. They also tend to be cheaper. So if you have healthy hair and just want something to maintain its health, then rinse-out conditioners should do the trick.
Leave-in Conditioner
On the other hand, leave-in conditioners are left on your hair. You don't have to rinse them. Leave-in conditioners are meant to stay on your hair for a long time without damaging them. This makes your hair more moisturized, making them perfect for hairs that are constantly dried out.
Leave-in conditioners are best used for styling. When your hair has started turning dry and is hard to manage because of constant heat treatments, leave-in conditioners will help. It will protect and moisturize them throughout the treatment and even after that.
Deep Conditioner
Deep conditioners are thicker conditioners that you have to keep on your hair for a while. And unlike leave-in conditioners, you still have to rinse these out. Typically, you'll have to keep this on for up to 30 minutes. But there are other brands that can work under 10 minutes.
People with dry hair can benefit the most from deep conditioners. This type penetrates deep within the hair shaft so it can moisturize and soften better. When applied right, it makes the hair more manageable and you could easily detangle it even through a finger comb.
Hair Mask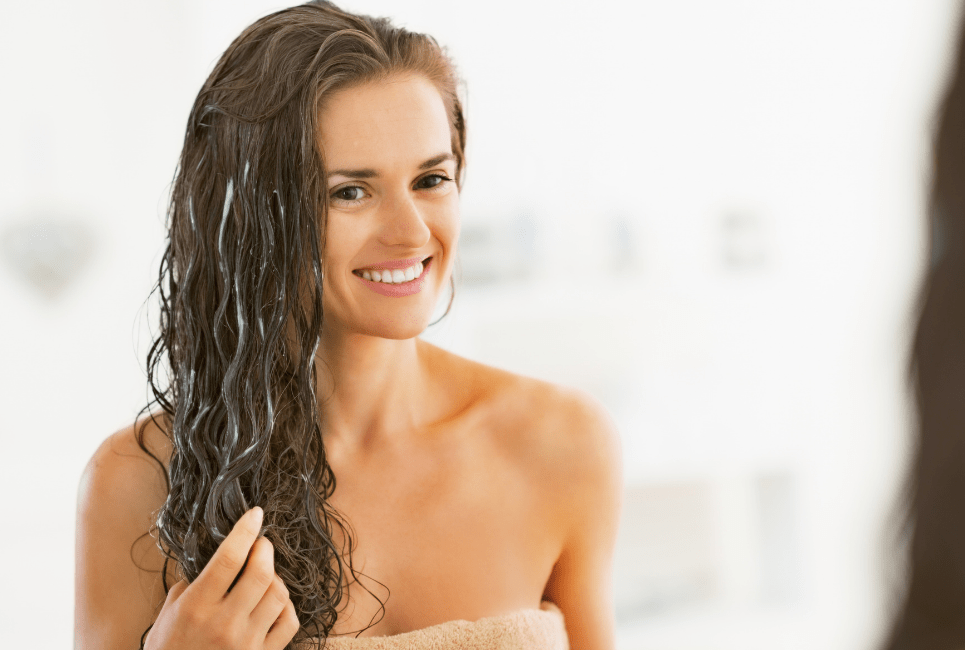 Hair masks are usually dumped under the same category as deep conditioners. Like the latter, they are also left on your hair for a long time. They also penetrate deep into the hair shaft.
However, there are two things that make hair masks significantly different from deep conditioners. The first one is that you generally have to keep them on your hair longer. And the other one is that they strengthen your hair more than they moisturize it. Hair masks make your hair tougher so you could style them more while breaking less.
How To Choose The Right Conditioner
From the sound of it, you're probably convinced that all you need to achieve hair model status is a bottle of conditioner, right? Well, not quite. 
Much like shampoos, conditioners come in lots of types and your first step into the realm of conditioners should start with picking a conditioner that's actually suitable for your hair type and meets your hair goals effectively. 
That might sound like a lot, but don't fret! We've organized a neat step-by-step process for you to follow to help you choose your next bottle of conditioner. 
1. Figure out what your hair type is. Choosing a conditioner that's suited for your hair type is a necessity because of the varied amount of hydrants and ingredients different conditioners contain. 
The right conditioner will help you get the right results, while the wrong one might not just make your hair look bad, but could also damage your hair and make it oily.
2. Decide on what you want your hair to look like in the long run. You might be a lover of defined matte curls and volume or long, glossy hair that has minimal and elegant waves. Whatever you want your hair to look like, choose the conditioner that can help you achieve exactly that. 
3. Make sure that you know about any ingredients you're allergic to. While most conditioners avoid common allergens, there are also a variety of other ingredients that a bottle might contain, some of which you should be worried about. 
Make sure to check the ingredient list thoroughly for any ingredients you may be allergic to. 
4. Check out the ingredient list. (It's your best friend while you're shopping for the right product!) Besides containing allergens, you should also try going for a shampoo that doesn't contain a bunch of complicated chemicals in the ingredient list. 
Go for a conditioner that has a brief ingredient list and more natural, plant-based ingredients if possible. 
5. Do some research online and check reviews on the products you've got your eyes on. If you're super serious about this, try looking up reviews online about the conditioner you plan to buy. 
A good indicator that this is the product you should be going for is if the product is highly rated and has a lot of reviews. 
Additionally, reviews will also let you know about other people's experiences with the product and warn you about potential side effects and allergies. 
6. Don't forget to do a patch test if you've never used the conditioner before! Apply the conditioner on a small section of your hair to test it out and avoid any major damage lest the conditioner turns out to be harmful to your hair. 
Our Top Drugstore Conditioner Recommendations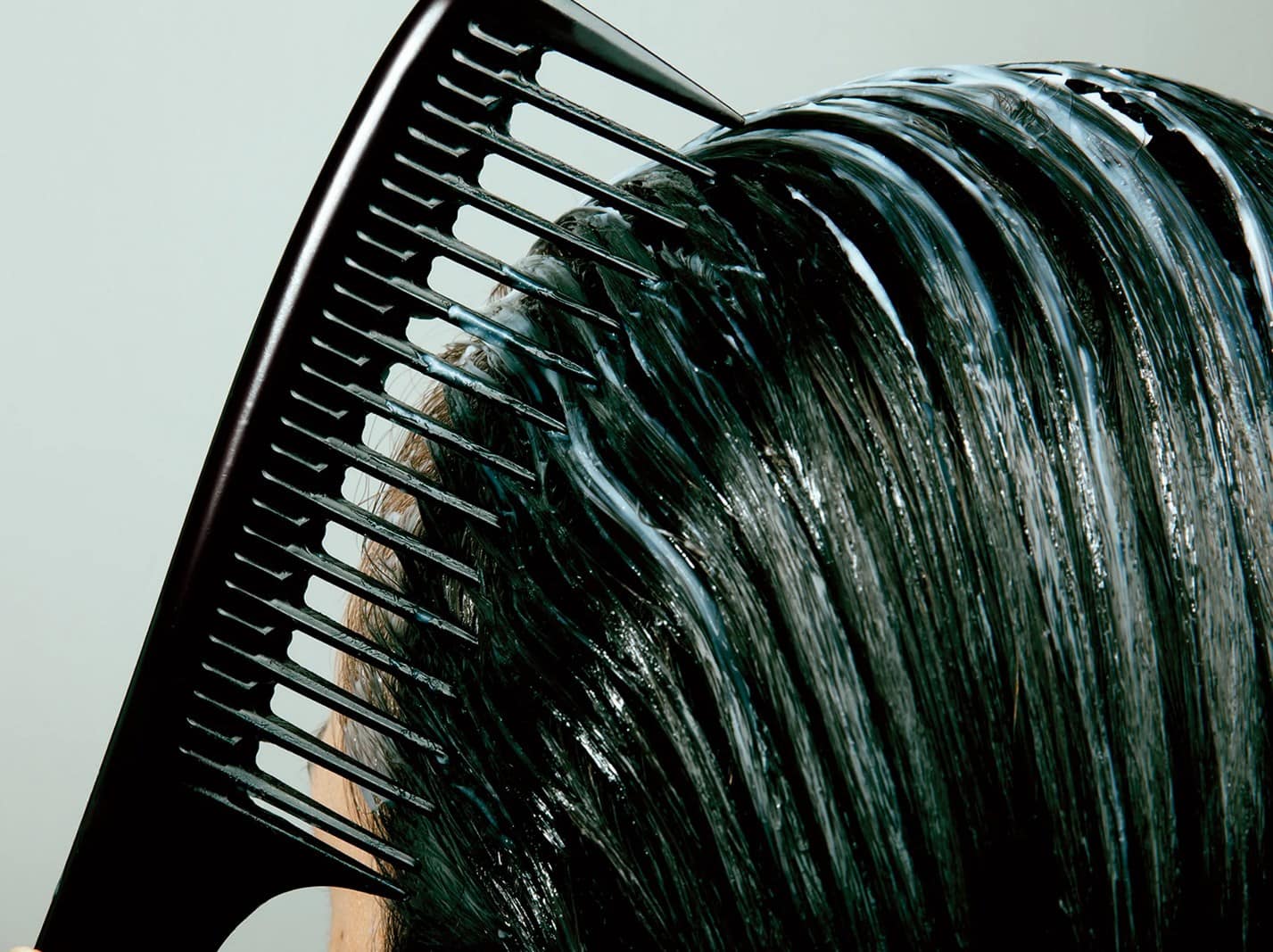 If you're new to the conditioner scene, you'd probably want to stick to some of the more tried and tested conditioners to not risk things right off the bat. To help you out, we've gathered the best drugstore conditioners out there to make the selection process a little easier on your brain cells. 
Our Selection Criteria 
Here's what we were looking for when selecting our top picks for this list! 
Quality:

You're going to be using these products on your hair on a regular basis, so we don't want a cheap concoction staining your hair.

We've based our picks on some of the most popular and well-liked and recommended conditioners out there that boast high-quality ingredients and gentle yet effective formulas.

Ingredients:

Although you can't expect a drugstore conditioner to not contain any strong ingredients, we've tried to avoid conditioners that contain sulfates, dyes, parabens, and artificial fragrances to the best of our abilities.

We've also given conditioners with more natural than artificial ingredients more weightage.

Price:

Your conditioner bottle's going to be empty pretty often because your hair needs to look great every day. Realistically though, you shouldn't have to spend hundreds of dollars every month on a single hair product.

Therefore, we've tried to scour the best products out there that don't make you stop dead on your tracks when you look at the price tag.

Availability:

We're talking drugstore conditioners here, so you'd probably want to be able to spot them at any nearby store. 
This is another reason why we've stuck to popular names today. There's no point recommending a product if it's only available in a little store in Narnia, or if it's going to be restocked on Amazon on the 30th of February. 
Jack-Of-All-Trades: Although we've tried to be as diverse as possible to include something for everyone, we've chosen our top pick from those containers that are suitable for all hair types and don't contain any allergens, so that anyone can give them a try. 
Please do keep in mind, though, that our personal judgment went into picking these products too, and we're probably missing out on other products that could be better than our picks. 
Hence, feel free to take our recommendations with a grain of salt! We've simply tried to round up some of the best products in the conditioner scene to give newbies a head start. You could always branch out and experiment! 
Anyway, without further ado, here are our top drugstore conditioner picks! 
The Hairdresser's Favorite: No.5 Bond Maintenance Conditioner By Olaplex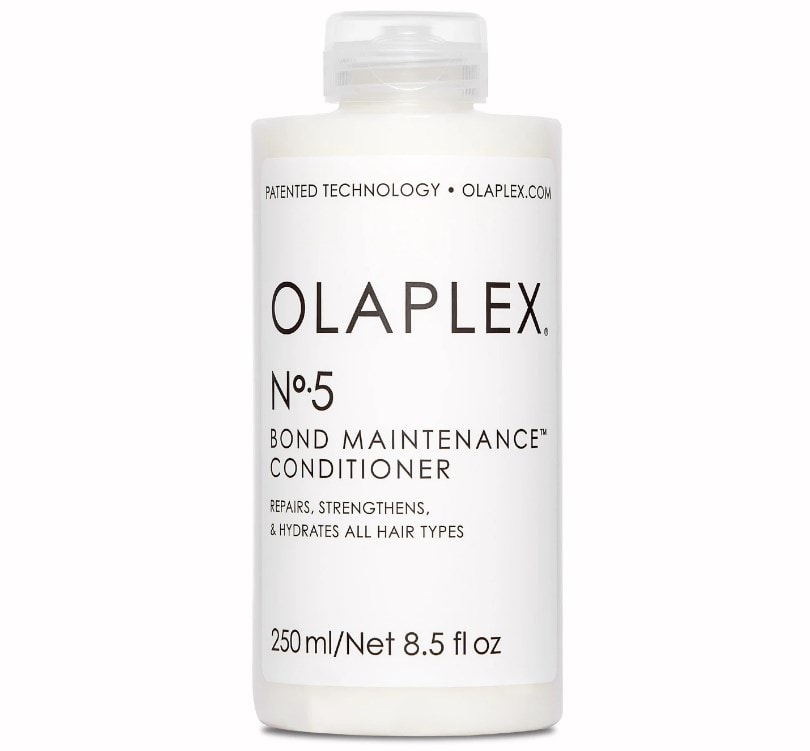 Let's start out with our top-most pick. The No.5 Bond Maintenance Conditioner by Olaplex is perhaps the best conditioner out there in terms of functionality. It repairs the strands so your hair will remain strong even if you style it a lot. Plus, it's scent-free. So feel free to choose your favorite scented shampoos. This won't ruin the fragrance.
However, this one's a premium product. Unless you've got a ton of cash for conditioners, you might want to use the other ones in this list. But if you've got the budget for it, then you better give it a go.
Pros:
Free from most harmful chemicals

Neutral scent

Repairs the strands
Cons:
Use As You Like: Red Palm Oil & Cocoa Butter Rinse Out or Leave-In Conditioner By SheaMoisture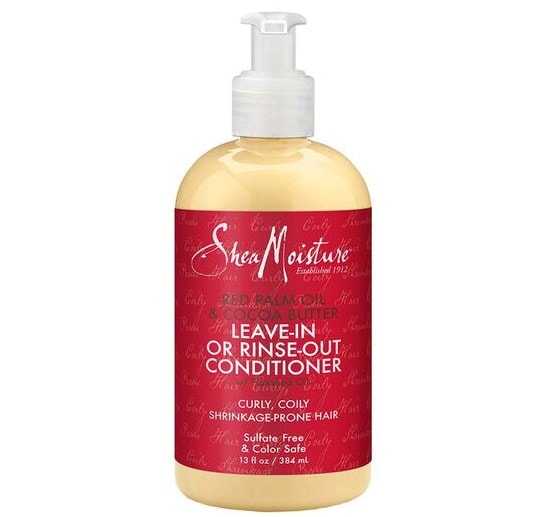 It doesn't have to be said, but we'll mention it anyway. Not all conditioners work the same way. And as for the Red Palm Oil & Cocoa Butter Rinse Out Or Leave-in Conditioner by Shea Moisture, it works in two ways. You could use it as a regular rinse-out shampoo. But if you think that's not enough, then you could also leave it in all day.
Both will work and won't ruin your hair over the long run. It's free from the most damaging ingredients. Too bad that it has the tendency to get bad quickly. So be sure to choose a good distributor or buy it straight from the manufacturer if you plan to buy these online.
Pros:
You can rinse it out or leave it in

Contains cocoa butter, flaxseed oil, and shea butter among others

Free from parabens, sulfates, phthalates, and most other harmful chemicals
Cons:
Contains alcohols

Expires faster than other brands
Shine Without The Frizz: Miracle Leave-In Conditioner Spray By It's A 10 Haircare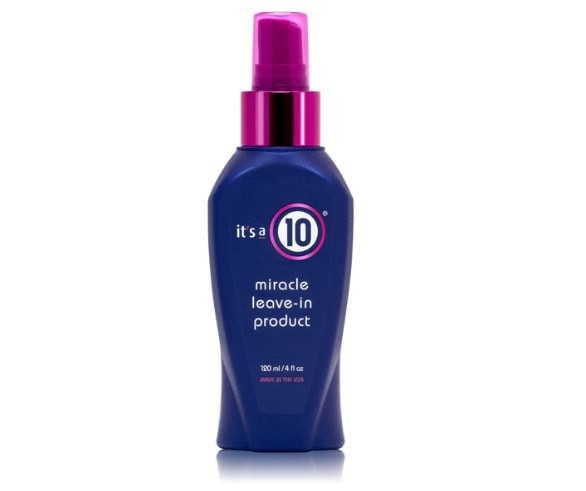 Normally, leave-in conditioners come in balms and pump bottles. With these, you waste some of the product by getting it stuck in your hands. But not for the Miracle Leave-In Conditioner Spray by It's a 10 Haircare. This one comes in a neat spray bottle that helps you take the frizz off without a fuss.
Additionally, this conditioner can give your hair a shiny glow without greasiness. But that all depends on practice, it takes some time to learn how to apply this evenly after all.
Pros:
Available in 4 oz bottles

Applied by spraying

Get shiny hair without the greasiness
Cons:
Needs some time to work

Takes some skill to apply it evenly all the time
Fast Miracles: 3 Minute Miracle Moist Deep Conditioner By Aussie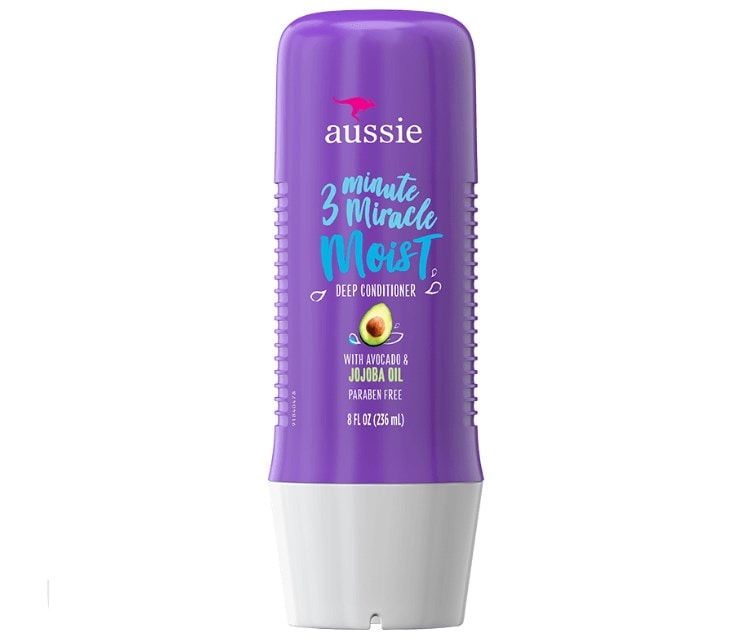 Normally, deep conditioners take a lot of time to work. So what if you're in a hurry? Now here comes the 3 Minute Miracle Moist Deep Conditioner by Aussie. It works exactly like it says in the name. Keep it on for three minutes before rinsing and it'll make your hair feel smooth.
Like all conditioners, it still does its job better if you keep it on for longer. If you have curly hair, you can expect this to be a little less effective if you keep this on for just three minutes. But compared to other deep conditioners, this one takes effect much faster.
Pros:
Fast-acting

Thick conditioner

Paraben-free
Cons:
Contains alcohols

Might not work well enough for folks with curly hair
The Natural Hair Mask: Guacamole Whip Deep Moisture Mask By Sauce Beauty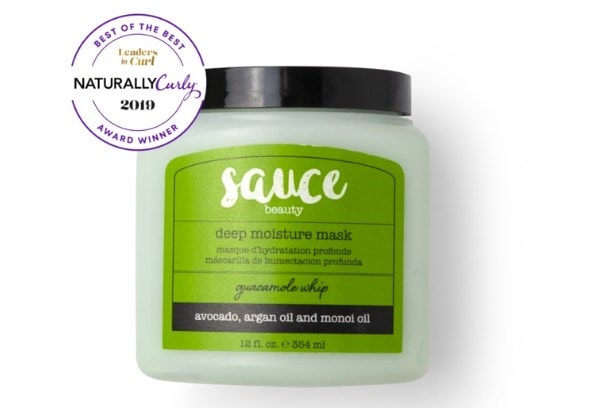 While hair masks work wonders for intensely dry hair in general, a lot of them can contain harmful chemicals. But not the Guacamole Whip Deep Moisture Mask by Sauce Beauty. This one doesn't contain parabens and sulfates. And as a bonus, it's got a lovely avocado scent that makes it different from other flowery fragrances.
It's a great product as long as you apply it properly. This hair mask can leave a good amount of buildup on the scalp. And despite what it says on the website, it's not really free from alcohol. Good thing that it's not one of those harmful alcohols.
Pros:
Free from parabens and sulfates

Pleasant avocado smell

Intense moisturizing ability
Cons:
Not really free from alcohols

Can leave a heavy buildup on the scalp
For The Love Of Tea, Trees, Nature, And Hair: Special Tea Tree Conditioner By Paul Mitchell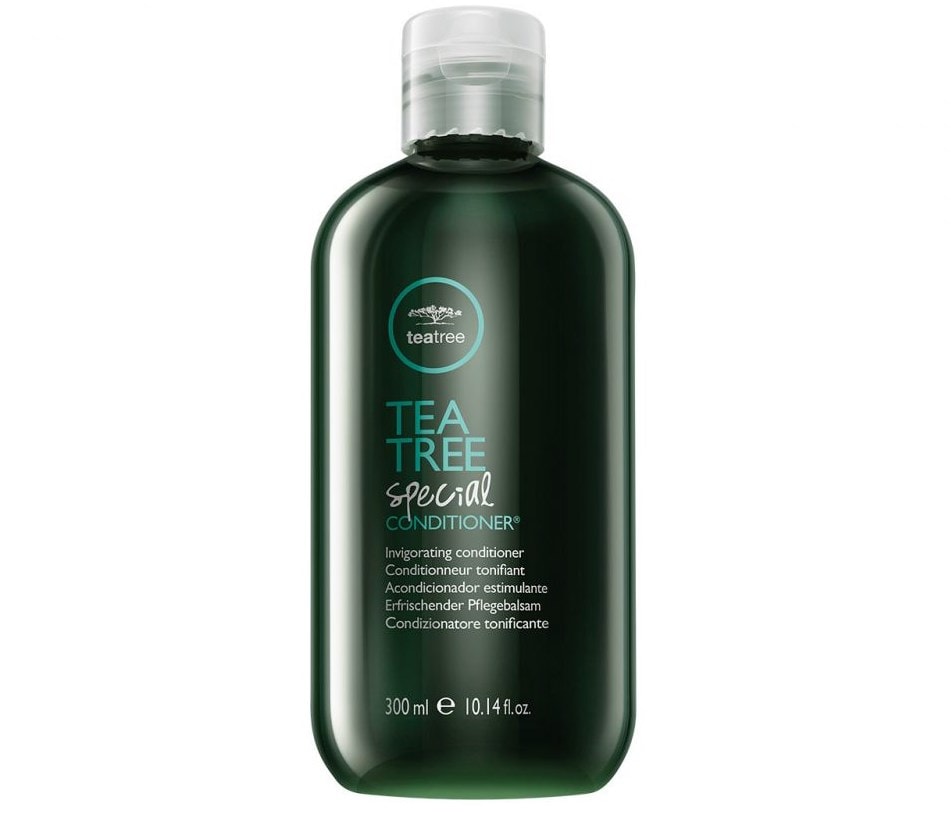 A heavy conditioner for the folks with oily hair, the Special Tea Tree Conditioner by Paul Mitchell works wonders. It softens the hair without weighing it down. This makes the hair more manageable without losing all the liveliness.
You might find this conditioner too weak, though. It's not meant for heavy moisturizing. It does, however, come in small bottles if you want to try it out.
Pros:
Ethically-sourced

Paraben-free

Best for people with oily hair

Contains tea tree oil and peppermint

Also available in a cheap, 2.5 fl. oz. bottle
Cons:
Doesn't work as well for people with dry hair

Smell can't last long enough

Stings the eyes
Super-powerful For The Super-dry: All Soft Conditioner By Redken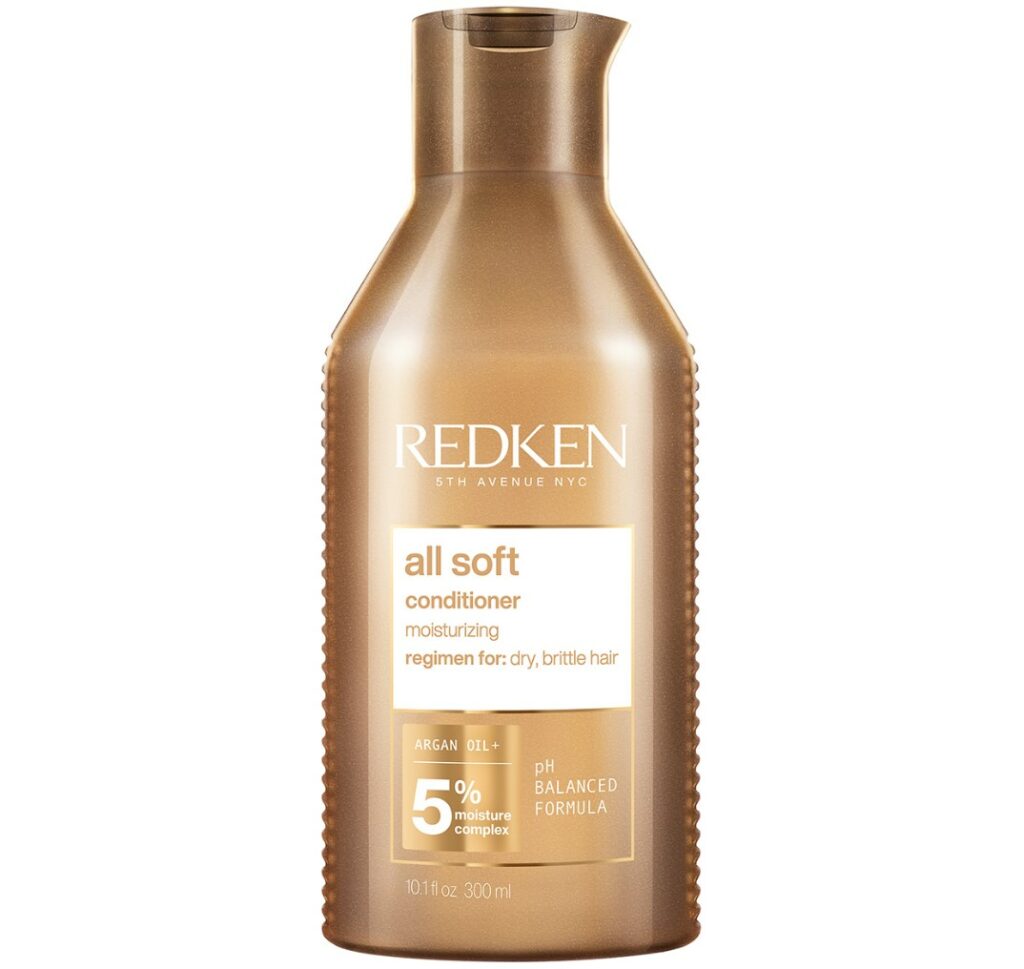 Desperately dry and damaged hair calls for a desperately strong conditioner. The All Soft Conditioner by Redken gives you the strongest moisturizing ability out there. It has everything you need in a conditioner plus the scent of argan oil to make you smell better.
Do take note, however, that the All Soft Conditioner contains parabens. So if you're getting an allergic reaction out of this, then you better stop. But it does get the job done. If you really need a tough conditioner for your broken hair, then this one should be at the top of your shopping list.
Pros:
Strong moisturizing ability

Repairs damaged hair

Contains argan oil
Cons:
Comes with a cap that might break or loosen

Contains parabens
Straight And Shiny: EverPure Sulfate-Free Volume Conditioner By L'oreal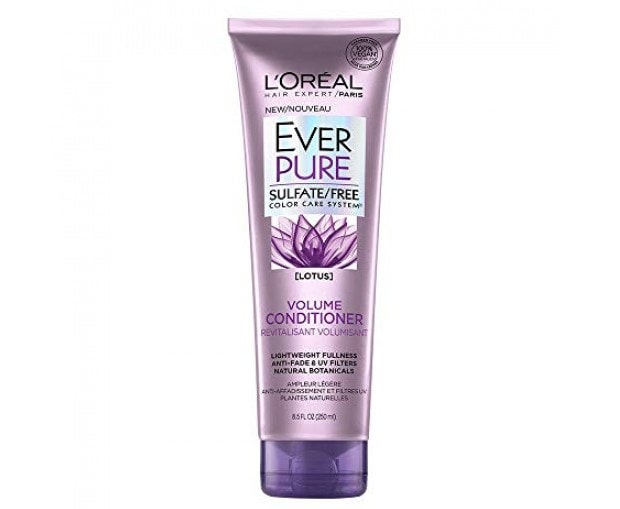 Having straight hair might sound like a blessing, but taking care of it and preventing it from looking flat and greasy is a struggle of its own. L'oreal's EverPure is a dedicated container to make straight hair look thick, shiny, and voluminous and prevent annoying frizz. 
And this one's especially up your alley if you've got color-treated hair. EverPure is gentle on color-treated hair and replenishes lost moisture and nutrients to make it look healthy. It also locks its color for up to 4 weeks, so you can enjoy your gorgeous locks for longer! 
Pros: 
Color-safe 

Replenishes dry and damaged hair 

Free of harsh salts, surfactants, and sulfates

Adds volume to your hair

Especially great for straight hair

A fresh and amazing fragrance that's going to turn some heads
Cons:
Not suitable for oily hair types 

The scent doesn't exactly match up to the scent of  Loreal EverPure Sulfate-Free Volume Shampoo, so be careful if you're using the two products together
Prettiest Curls in Town: Botanique Coconut Nourish Silicone-Free Conditioner By Tresemme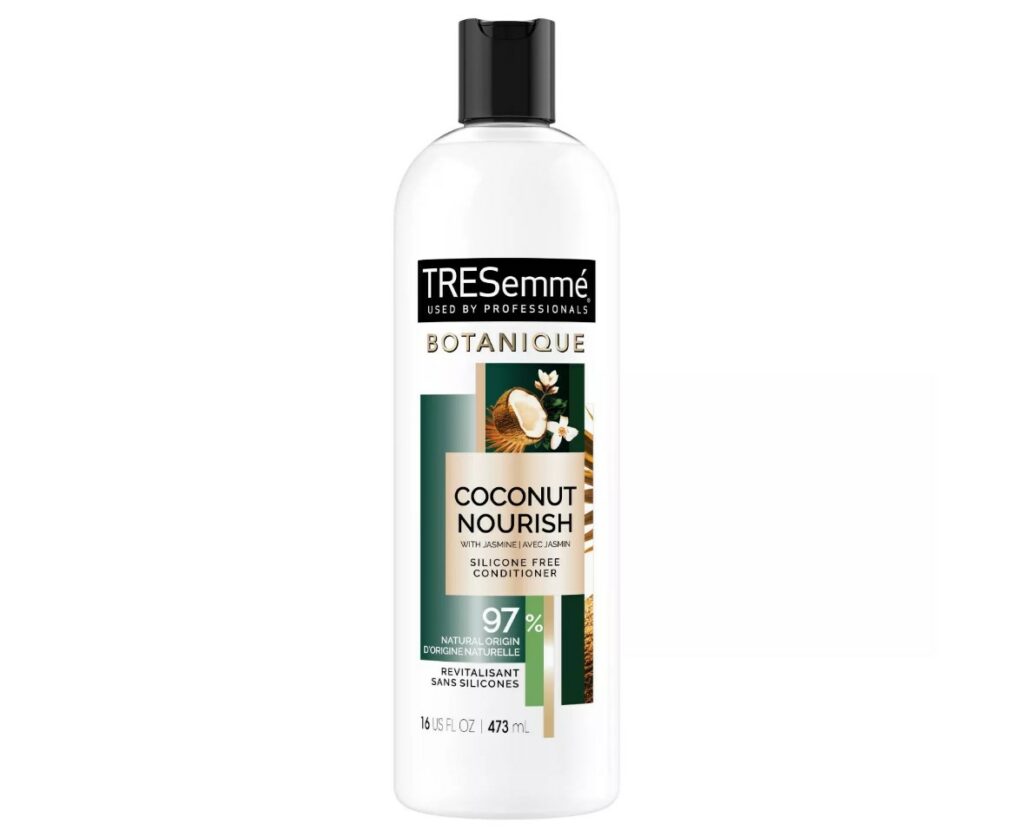 Styling and maintaining curls can feel like a chore, but Tresemme's Botanique literally does the work for you. Curly hair needs the right amount of hydration to add depth and texture to your curls and avoid frizz. 
The coconut oil-infused formula leaves your hair smelling amazing and makes it look super smooth and glossy. With its new formula, the conditioner's not only free of harmful ingredients too!
Pros:
Containing 97% natural ingredients, Botanique has a great plant: a chemical ratio that's light on your hair

The formula is extremely hydrating and great for people with curly hair with oily roots and dry tips

Does not contain any silicones, parabens, and dyes

The formula's designed with ingredients that give your hair a long-lasting sheen and make it easy to detangle and manage 
Cons:
Some people find the conditioner's scent too overpowering

A few people have complained about hair loss after using Botanique, so you're better off doing a patch test before using the product
Frequently Asked Questions
Question: Which conditioner is the best? 
Answer: There are more good conditioners out there than we could practically count, and what you may regard as the best conditioner could lead to a hair nightmare for someone else. 

If you're in need of an urgent recommendation though, Olaplex No.5 Bond Maintenance Conditioner has often been regarded as the absolute holy grail conditioner, so you could probably get started with that one. 

Be sure to check out the ingredients first, though, if it contains any potential allergens you should be wary of. 
Question: What is the conditioner used for?
Answer: A conditioner's primary job is to make your hair smooth and form a layer around each hair strand to prevent frizz and tangling. It also adds volume and moisture to your hair and nourishes it to make it look healthier, glossier, and more textured.

Without conditioner, your hair will feel rough. Partly, it's also because of the shampoo you use stripping away your hair's natural oils. Using conditioner counters this by replacing the oils and adding some moisture within the strands.
Question: Why are there different types of conditioners?
Answer: Different people have different hair types. And with hair, there's no one-size-fits-all solution to a bad hair day. If you have naturally oily hair and try using a product meant for those with dry hair, you might find your hair looking dull. Excessive moisturizing will make the strands feel so heavy that they'd fall flat from your head.

On the other hand, the reverse is true if you have dry hair. Some products just won't feel enough. That's not entirely your fault. It's just the product not matching up to you.
Question: What is the most hydrating conditioner?
Answer: If your hair's extremely dry and/or damaged by constant dyeing and treatments, you'd want an extra hydrating conditioner that can not only help your hair regain its long-lost shine and volume but also look healthy and hydrated as it's healing.

We've rounded up the two best drugstore hydrating conditioners you could try: 
Biotera Long and Healthy Deep Conditioner
All Soft Conditioner by Redken
Question: Do conditioners damage your hair?
Answer: While conditioners can make your hair stronger, they can also have the opposite effect. In fact, excessive moisture can cause hair breakage for folks with dry and damaged hair.

The good news is that this won't be a problem with your daily rinse-out conditioner. They just don't have that much moisturizing power. As for the other types, you'll have to consult the package instructions for that.
Question: Is conditioner really necessary? 
Answer: Not if you don't want to have shiny and healthy hair! Conditioners are somewhat of a final touch to ensure a salon-styled look even though all you've done is just washing your hair. It's a magical ingredient, to say the least. It also strengthens your hair and moisturizes it to avoid tangles, so you're getting more volume in the same deal. 

Not conditioning will make your hair brittle and coarse, but if your hair is ultra-oily, you could skip conditioning your roots. However, your ends still need conditioning for the best results.
Question: What happens if you leave the conditioner on your hair for too long? 
Answer: It won't make too much of a difference unless your hair is extremely oily. Leaving conditioner on for too long would lead to more of the product getting absorbed by your scalp, and that could weigh your hair down to lead to greasiness. 

If you're using a rinse-out conditioner, chances are that it has a product that could potentially irritate your skin if left on for too long. You're better off leaving the conditioner for 3-5 minutes or as instructed by the packaging in that case. 
Question: What happens if you don't rinse out the conditioner? 
Answer: Not rinsing a rinse-out conditioner could lead to scalp itchiness or even breakouts and rashes if the ingredients aren't suitable for your skin. It could also weigh your hair down and lead to additional buildup on your hair that will make your hair look greasy. 
Question: Can I put conditioner on dry hair and leave it in? 
Answer: Leave-in conditioners are best used on damp hair, allowing the product to get absorbed correctly. Using the conditioner on dry hair would lead to most of the product sitting on top of your hair, and as you go about your day, the conditioner will clump your strands together. That's probably not a good look for anyone. The bottom line? Don't do it.
Question: What's the difference between a rinse-out conditioner and a leave-in conditioner? 
Answer: Rinse-out conditioners, as their name suggests, are supposed to be left on your hair for around 3-5 minutes and then rinsed out. On the other hand, leave-in conditioners are applied to your hair after you're done washing it and can be allowed to stay on your hair for a long time. They don't damage your hair but instead provide long-lasting hydration and shine. 
Final Thoughts
Conditioners are a vital part of your hair care routine, so be sure to choose the one you use wisely! We definitely hope this post makes selecting your next conditioner a little easier for you. 
If we'd have to go with a single conditioner as our ultimate buying decision, we'd obviously go with our top pick: No.5 Bond Maintenance Conditioner by Olaplex. 
Not only is the conditioner recommended by professionals as an affordable replacement for salon-grade conditioners. But some even claim that it can compete with a lot of high-end products too. 
At the end of the day though, no conditioner is perfect for every single person out there. If one product doesn't work for you, feel free to give something else a try!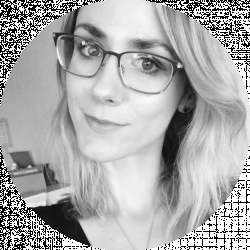 Latest posts by Karyl Trejo
(see all)