Out of all of the beauty industries, the haircare industry is one of the most innovative. A favorite product for most is dry shampoo. This product washes your hair without you jumping in the shower. It's an absolute miracle product for those, like me, who color their hair.
However, dry shampoo has one major downside: this product is extremely drying. In order to avoid the drying effects, I would either use baby powder or cornstarch (which leaves a white cast on my dark hair) or find any leave-in conditioner that works on dry hair.
However, the beauty industry listened to our cries — now, we have dry conditioner. This product tames frizz, dryness, adds shine, and some even treat split-ends. My hairstylist actually told me about dry conditioner and it blew my mind.
What Is Dry Conditioner?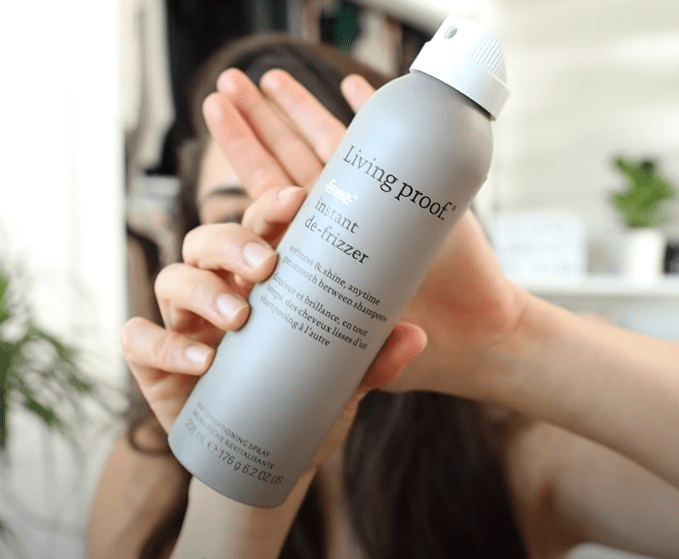 First, let's answer this important question. If you haven't figured it out, a dry conditioner is essentially a hair conditioner you can use on dry hair. Unlike other conditioning products, such as traditional hair conditioners and leave-in conditioners, a dry conditioner is an aerosolized dry product.
This innovative product can drench your tresses in hydration without weighing down your hair. That's because it dries on contact, so you don't feel a greasy residue.
All dry conditioners are different, but many contain oils and silicone that increase hydration and reduce frizz.
Dry Conditioner vs. Dry Shampoo
A dry conditioner contains nutrients and oils that hydrate your hair. It calms frizz, adds shine, tames, and detangles the hair. As with a typical conditioner, a dry conditioner nourishes the hair after using dry shampoo.
Dry shampoo cleanses any excess oils on the scalp. However, it can be very drying on your hair, so be sure to use a dry conditioner to renourish your hair. Check out our guide on the best silicone-free conditioner picks you should try!
Is Dry Conditioner Good for Your Hair?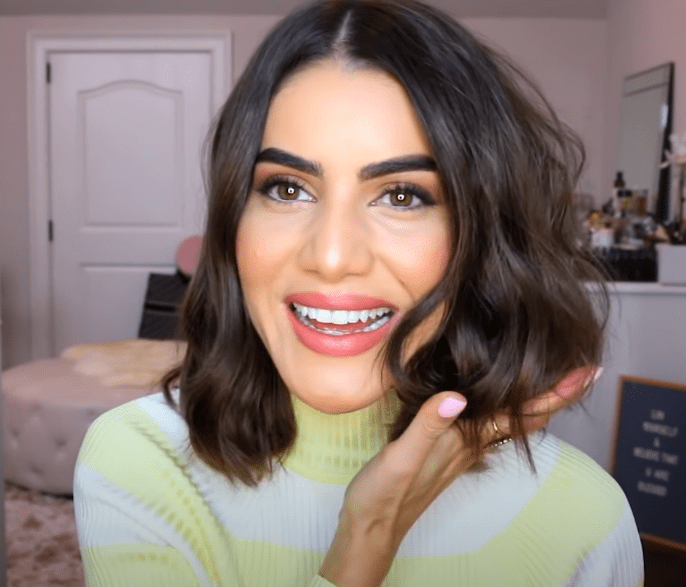 Yes! Dry conditioner adds extra moisture and reduces frizz. This is especially important after using heat styling tools; your hair could use that extra moisture. If you use dry shampoo frequently, a dry conditioner can give your hair the hydration that's lost when you use a dry shampoo.
While a dry conditioner offers many benefits, it doesn't replace a traditional conditioner. Make sure you condition your hair every time you shower and use a hair mask on a regular basis.
Who Should Use Dry Conditioner?
Just about anyone can use a dry conditioner. The only exception is if your hair is extremely coarse. In this case, I recommend a leave-in conditioner you can use on dry hair.
Otherwise, a dry conditioner will work especially well if you fit these categories:
Anyone who heat-styles their hair (dry conditioner is best after using heat tools)
Those with straight hair who have trouble finding a conditioner that doesn't weigh down their hair
Those with curly hair who struggle with frizz
Anyone who wants to avoid washing their hair
Those who get dry around the ends
How to Use Dry Conditioner
There are two ways to use a dry conditioner. But no matter which method you use, concentrate the conditioner on the ends, anywhere that's frizzy, or anywhere that needs extra moisture. While most sources I read say to not spray near your roots, certain dry conditioners won't weigh down your hair.
You'll also want to either brush your hair or run your fingers through your hair to evenly distribute the product. I always brush my hair after using a dry conditioner.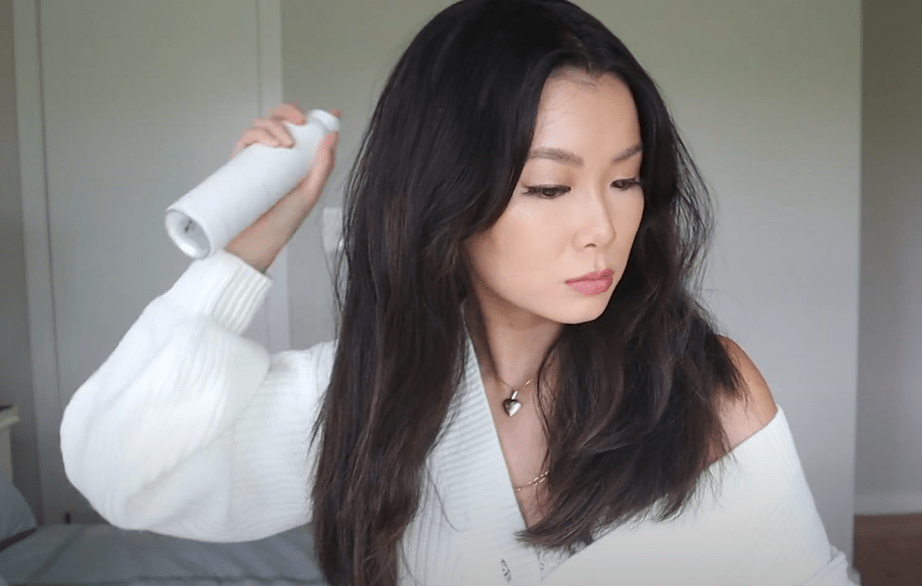 Method 1
Use it as a finishing spray to complete any look. Spray the product anywhere that's frizzy and if you simply want smooth hair. This step is recommended if you have naturally dry hair.
Method 2
Use it after using a dry shampoo. Like traditional shampoo, dry shampoo soaks up the oil in your hair. When you follow up with a dry conditioner, the product will hydrate, defrizz, and detangle your hair.
Pros and Cons to Using a Dry Conditioner
Pros
Can skip washing your hair entirely
Reduces dryness from heat tools and styling products
Saves time
Reduces frizz
Easy way to add extra moisture to your hair
Cons
May leave behind a white residue
Doesn't always replace traditional conditioner
More Things to Know About Dry Conditioner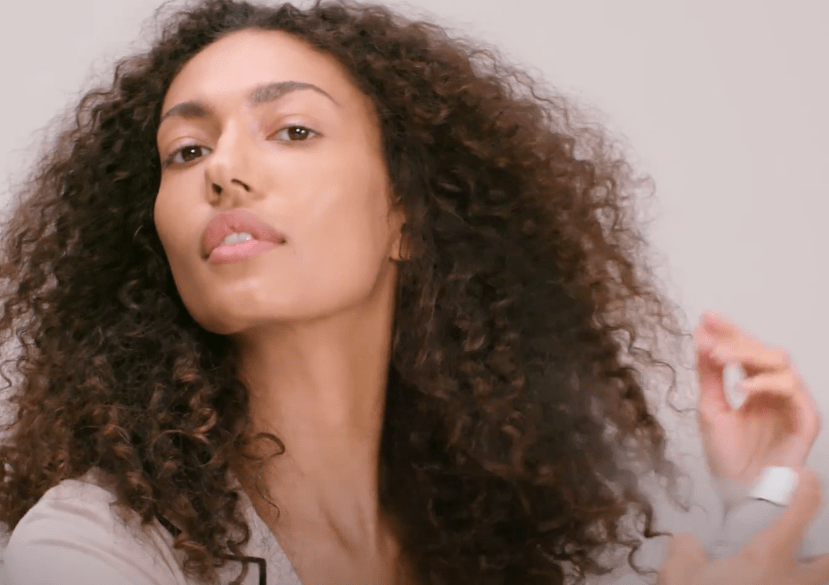 Certain dry conditioners work best on specific types of hair. This is especially important if you have curly and coily hair. If you have color-treated hair, always make sure the dry conditioner you use won't fade your color.
As stated previously, a dry conditioner doesn't replace a traditional conditioner nor does it replace a deep conditioning treatment. If you have very dry or damaged hair, you'll still want to use a stronger conditioning product on a regular basis.
With all of this being said, dry conditioners don't damage your hair. As I stated, my hairstylist recommended I use a dry conditioner alongside a dry shampoo. However, if you have a sensitive scalp or know you're allergic to certain ingredients in hair care products, keep this in mind and choose a hypoallergenic dry shampoo — at least one ideal for sensitive hair and skin.
How to Find the Best Dry Conditioner
Now that you know the basics of dry conditioner, it's time to find the best dry conditioner for you! Here are some buying factors to look for.
Price
As with all hair products, dry conditioner is available at various price points.
A cheaper dry conditioner doesn't necessarily mean the product is low-quality. In fact, I have some affordable dry conditioners on this list. But there are certain factors that affect price, some as the ingredients and type of hair designed for. While we all enjoy saving a buck, understand what's best for your hair and if it's worth it to spend a little extra.
Size
Dry conditioners also come in different sizes. If you don't wash your hair often and see yourself using dry conditioner on a daily basis, find a larger size in order to save money. But if you only plan on using dry conditioner occasionally, you may be able to get away with a smaller or sample-sized product.
As stated previously, there are dry conditioners made for specific types of hair. Doing a quick search online, I can see there are dry conditioners made for people with curly hair. On the contrary, if you have straight and fine hair that weighs down easily, make sure the dry conditioner you use is weightless. I dye my hair, so I always make sure the dry conditioner I use is color-safe.
Purpose
While most dry conditioners are used as an in-between product to tame frizz and increase moisture, some dry conditioners have specific purposes. For example, I found dry conditioners that state it's for a post-workout treatment. Think about why and when you'll use your dry conditioner before finding a product.
In addition, I'm finding many dry conditioners that double as heat protectants. That's definitely worth it if you blow-dry your hair often or use different heat styling tools. We'd 
Climate
Climate affects hair more than you think. I notice my hair is dryer during the winter, and I'm sure others will agree. That's why it's good to keep a dry conditioner on hand during the colder months.
But what if you live in a humid climate, such as myself? With the sweat and moisture, you may worry that a dry conditioner will weigh your hair down. Find a dry conditioner that can withstand humidity.
Ethics
More brands are standing by ethics to improve their reputation and satisfy their customers. The number one ethical factor I notice is cruelty-free and vegan. If you live a vegan lifestyle or simply want to support a brand that doesn't test on animals, make sure you use a dry conditioner that follows these ethics.
More people are also caring about the environment and many brands are standing up to the plate. These days, you can find recyclable packaging and brands that even make their products out of recycled materials. Make sure you support these brands if you care about the environment.
Best Dry Conditioners We Recommend
Even though you know what to look for in a dry conditioner, you may still want specific product recommendations. Here are a few dry conditioners we love.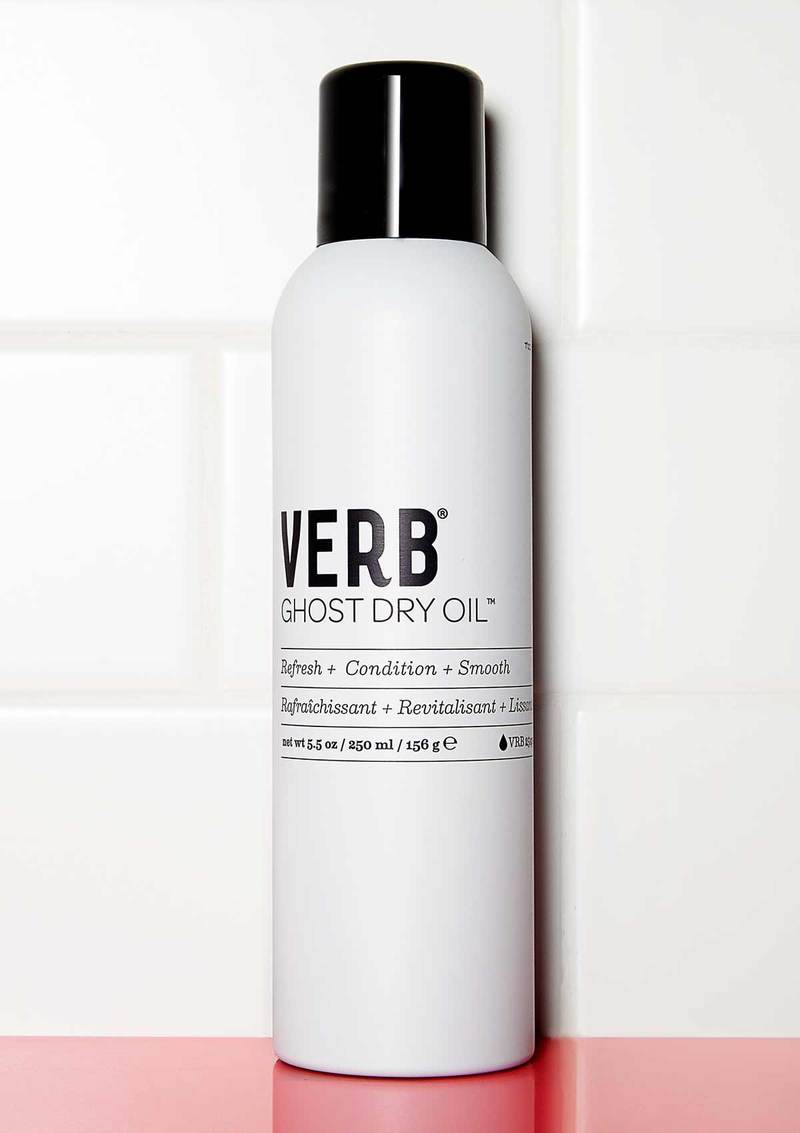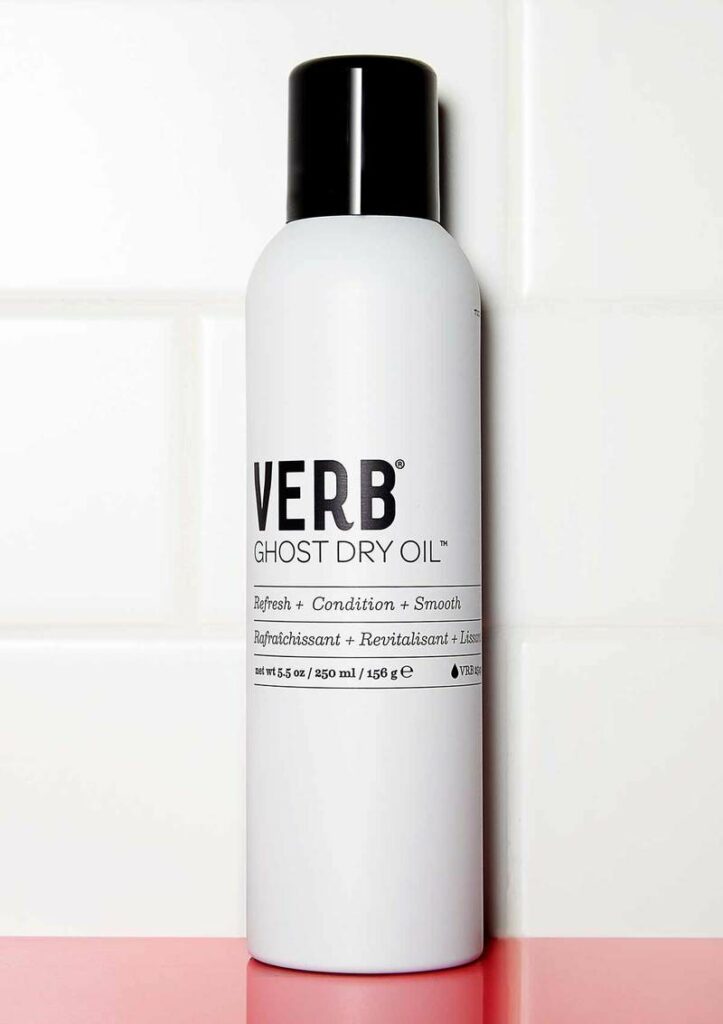 Funny story, I meant to buy the dry shampoo but I bought the dry conditioner on accident. It was honestly the best mistake I've ever made. This stuff is literally a miracle product.
It's completely weightless but so effective at hydrating my hair. It eliminates split ends, tangles, and frizz. It doesn't weigh down your hair or leave a white cast, which is important for me because I have dark hair. I can even use this stuff near the roots where I get frizz, and it still won't weigh down my hair. At $20, you get a good-size tube (5.5 oz) and it's overall totally worth it.
It does have a little bit of a scent, but it's subtle and fresh-smelling. Still, something to keep in mind if you're not a big fan of scented hair products (I'm not).
Pros
Weightless formula.
Gets rid of all my frizz and tangles.
It doesn't leave a white residue all over your hair. 
Cons
Drybar Detox
Dry Bar's leave-in conditioner does an excellent job of making it feel like you just came out of the shower after leaving a conditioning mask on for ten minutes. I suffer from horrible tangles on my second day of no washing and this spray does a great job of softening all of those tangles. It also makes my hair look shinier and softer than before. 
Even though Detox is great for those with normal or thicker hair, it can weigh down finer hair a bit. It doesn't leave any white residue, even on darker hair, but it does have some oils in it that may be too heavy for some. 
Pros
Free from parabens, sulfates, phthalates, and cruelty-free.
Does an excellent job of detangling your hair the second day.
Makes your hair feel soft and look like a fresh blowout.
Smells amazing.
Cons
Can make finer hair appear oily if you use too much.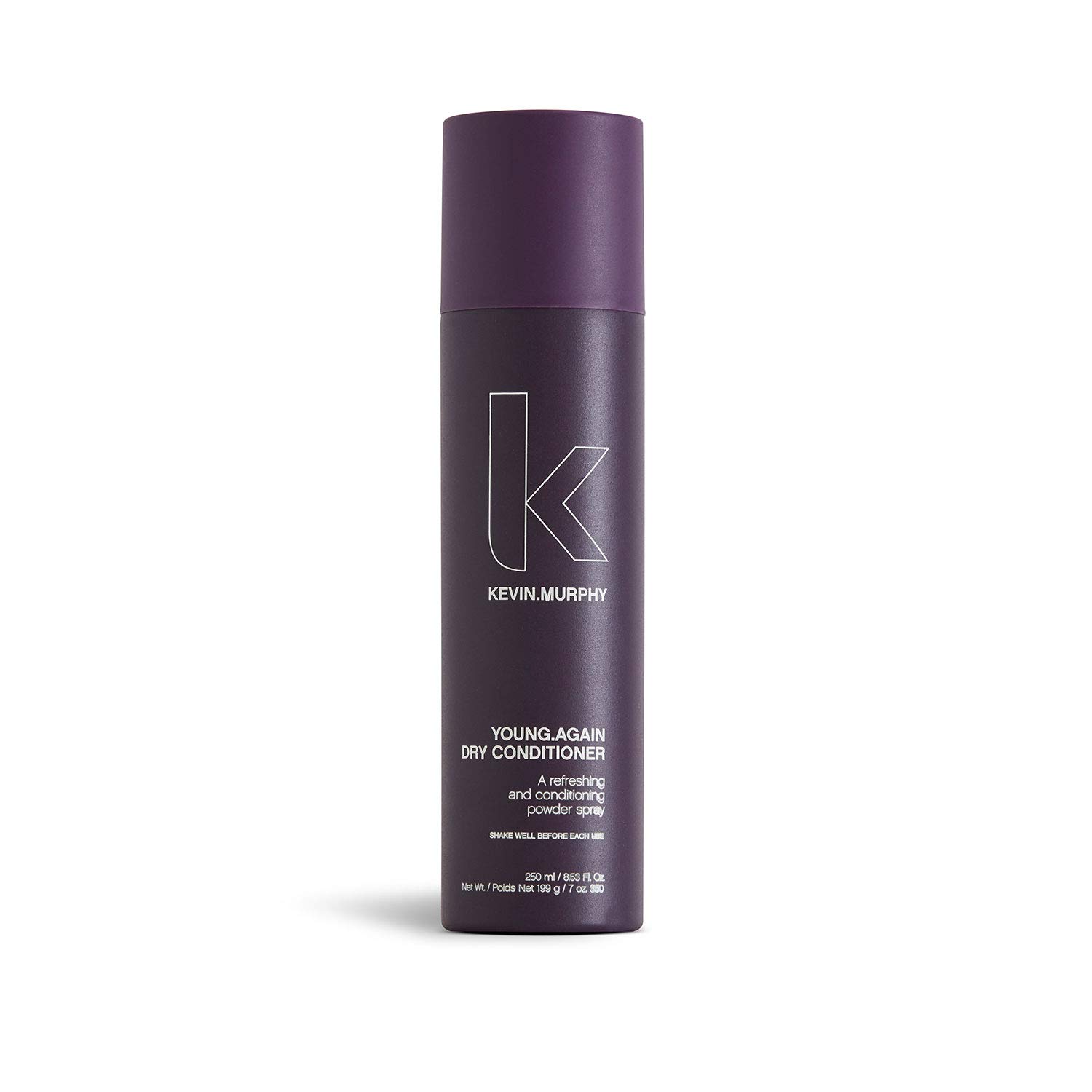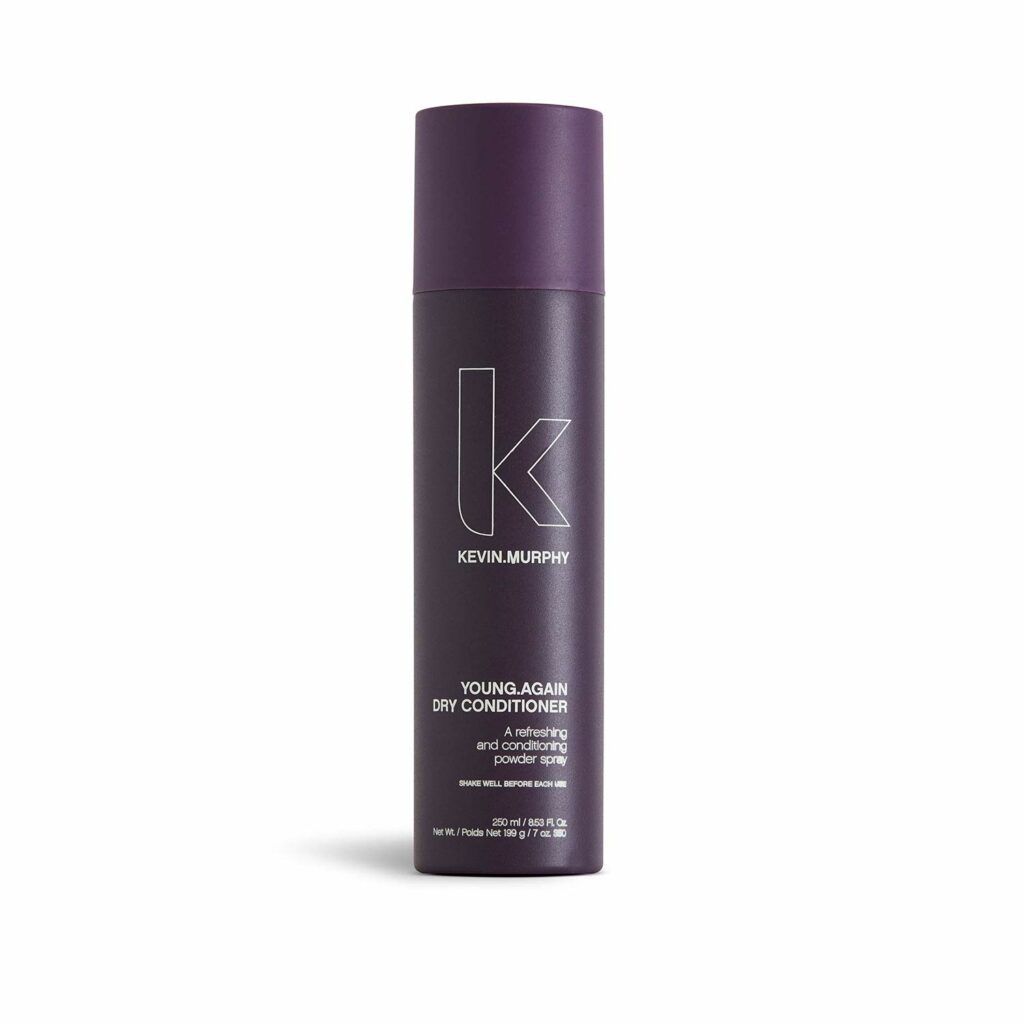 If you have aged hair, this is the dry conditioner for you. It will help make your hair feel refreshed and bouncy like it was when you were younger. The secret is the B5 formulation, which revives hair. Sunflower seed extract will also prevent hair from drying throughout the day. This is also a detangling spray, perfect if your hair is unruly.
I never used this product, but it got a 4.6/5 rating on Amazon. Many reviewers stated it left their hair soft and some even mentioned it smells great.
Pros
Smells really good
Adds volume to your second-day hair.
Can be used as a detangling spray right out of the shower as well. 
Natural ingredients
Cons
Batiste Hydrating Dry Shampoo
Batiste only makes products for those no-wash days, so you can probably say they're the experts. This is different than dry conditioners because it is actually a dry shampoo that gets rid of excess oil, but it's so hydrating that it can be used as both. It is made with avocado oil, which is a super fatty oil that locks in all of the moisture that your hair needs. 
Since it is a dry shampoo, you don't want to use it more than once between washes. Layering a dry shampoo onto your scalp can dry out your scalp and in turn dry out your hair. However, You can spray it through your ends day in and day out.
Pros
Is technically a dry shampoo but is extremely hydrating
Does a good job of removing tangles.
Has avocado oil, which can actually help repair hair
Cons
Can be drying to the scalp if too much is applied.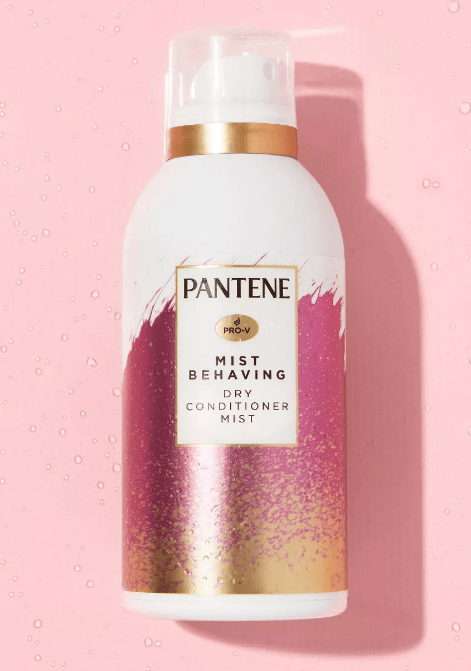 Pantene is one of the better drugstore hair brands, in my opinion. And at about $7, you can't go wrong with this product.
It also contains vitamin B5 but also jojoba oil that tames fly-awards, treats dry ends, and overall nourishes hair. Many reviewers also stated this product gives a nice sheen. It has a tropical and fruity scent, something between peach and coconut. I don't like fragrance in my hair products and that even sounds nice.
Pros
Contains vitamin B5 and jojoba oil.
The price of this one is unbeatable.
Gives you super shiny hair and revives dull hair.
Cons
Can build up on your hair with repeated use.
FAQs
Question: Is It Better to Use Dry Shampoo or Dry Conditioner?
Answer: Neither product is better than the other. Use both as often as you need. But for best results, use a dry conditioner after dry shampoo to moisturize hair and tame frizz.
Question: Is It Better to Use Dry Shampoo or Dry Conditioner?
Answer: Neither product is better than the other. Use both as often as you need. But for best results, use a dry conditioner after dry shampoo to moisturize hair and tame frizz.
Question: Can I Use Leave-In Conditioner Instead of Dry Conditioner?
Answer: It depends. Some leave-in conditioners, such as the Alterna Caviar Anti-Aging CC Cream Leave-In Conditioner (what I use now), can be used on dry hair. However, most leave-in conditioners are only suitable for wet hair and must be used right after you get out of the shower.
Question: I Have Extremely Dry Hair. Should I Use Dry Conditioner?
Answer: Yes, but don't replace a dry conditioner with a traditional conditioner. Use a dry conditioner to moisturize your ends and reduce frizz in-between washes. This is especially true since you shouldn't wash your hair every day.

You'll also want to use a great conditioner when you shower that's formulated for dry hair. Here are some examples:

– L'Oreal EverPure Sulfate-Free Moisture Conditioner
– OGX Moroccan Oil Conditioner
– Kirkland Signature Moisture Conditioner
Question: I Use a Dry Conditioner and My Hair Is Still Dry and Frizzy. Why?
Answer: This could be because of other factors, such as the products you're using and lifestyle decisions, and environmental factors that may be out of your control. Most people get frizz when they use heat products.

Heat products damage your hair cuticles, causing your hair to become brittle and dry. Avoid heat styling, if you can. In addition to a dry conditioner, use a high-quality conditioner and do regular conditioning treatments.

High humidity environments cause frizz because your hair is absorbing the excess moisture.
Bottomline
A dry conditioner is an innovative product that moisturizes dry hair without weighing down your tresses. It's important to keep your hair nourishes, and a dry conditioner is an essential styling tool that's used after heat products and in-between washes. Check out the best drugstore conditioner products we highly recommend for more ideas!
This article was updated on 08/08/2022 by the Hair Kempt editorial team. Our goal at Hair Kempt is to provide the most up-to-date relevant hair information, ideas, and inspiration. We updated some of our dry conditioners to give you better hair care information.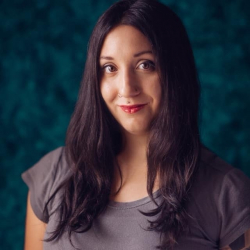 Latest posts by Stephanie Jensen, Hair Trend Spotter & Home Tester
(see all)