You should normally apply a leave-in conditioner after you already shampooed and conditioned your hair when you washed it. Leave-in conditioners offer some extra moisture to your strands and help you detangle your hair much easier. Hence, the styling process will become less difficult. But, as I believe you know by now, not all hair care products are created equal. So, based on your hair type, you will need specific products.
In today's post, I have chosen to discuss some of the best leave-in conditioners on the market that are suitable for the 4C hair type which is pretty hard to style because of its stubborn curls. Check out our complete hair care guide for 4C hair type here!
At a Glance: Best Leave-In Conditioners for 4C Hair
Softening Leave-in Conditioner by As I Am: Best Overall
Shea Moisture leave-in conditioner: Best in Moisturizing Hair
Aunt Jackie's leave-in conditioner: Best to Prevent Tangles
Blueberry Bliss Conditioner By Curls: Best Organic
Direct Leave-In Conditioner By Giovanni: Best to Keep Hair Healthy
Black Vanilla Leave-In Conditioner By Carol's Daughter: Best for Birttle, Dull and Dry Hair
Green Tea Leave-In Conditioner By Tgin: Runner Up to Prevent Tangles
Garnier Fructis Leave-In Conditioner: Best for Frizzy Hair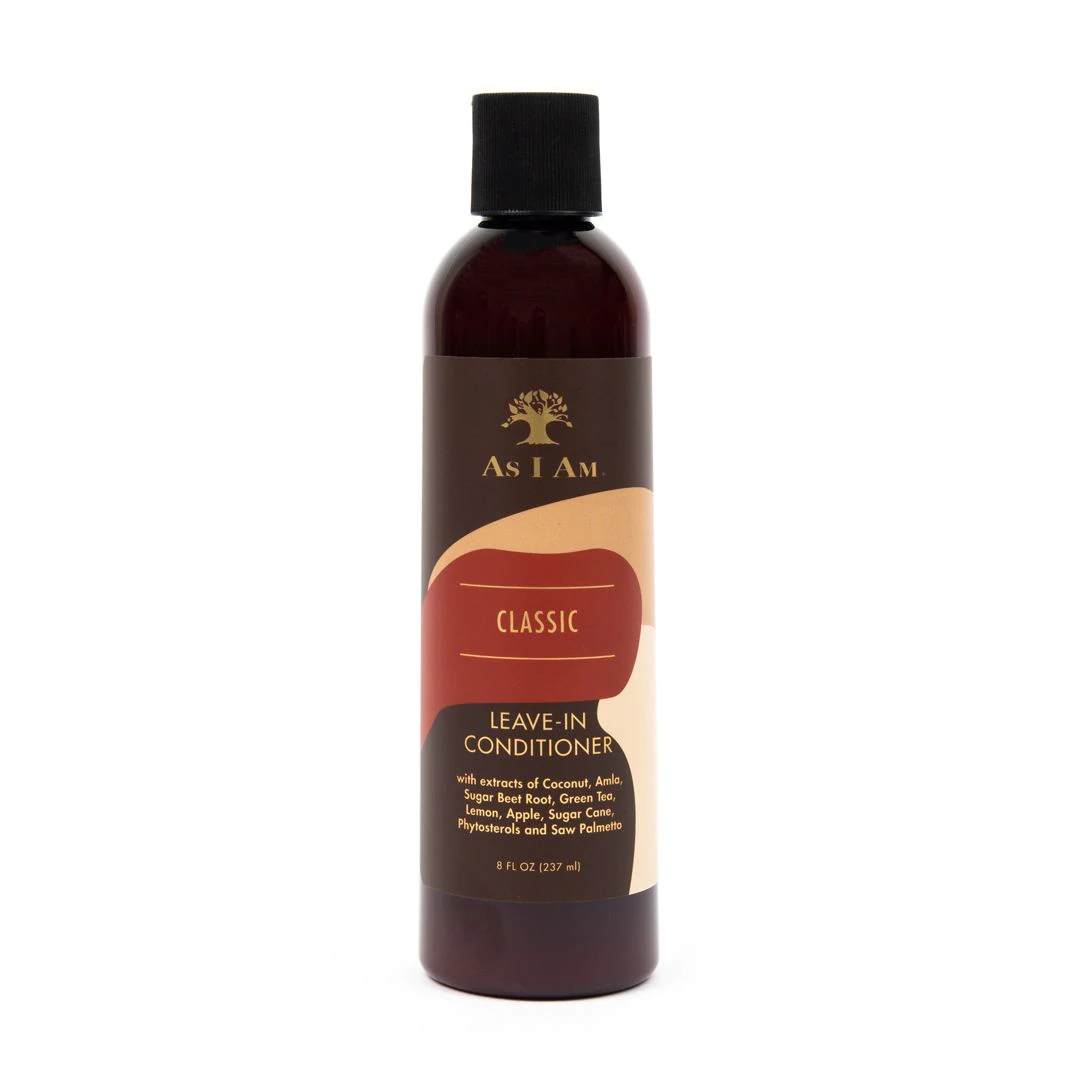 Top 8 Best Leave-in Conditioners for 4C Hair
*The following hair care items were chosen based on their popularity, effectiveness, and consumer reviews. I have listed them in no particular order.
This leave-in conditioner made by As I Am works well when it comes to moisturizing and softening your 4C stubborn curls. All you have to do is apply this product to your hair, after you have washed it, and try to gently comb your tresses to detangle them. Make sure that the conditioner is distributed evenly all over your hair, from the tips to its roots.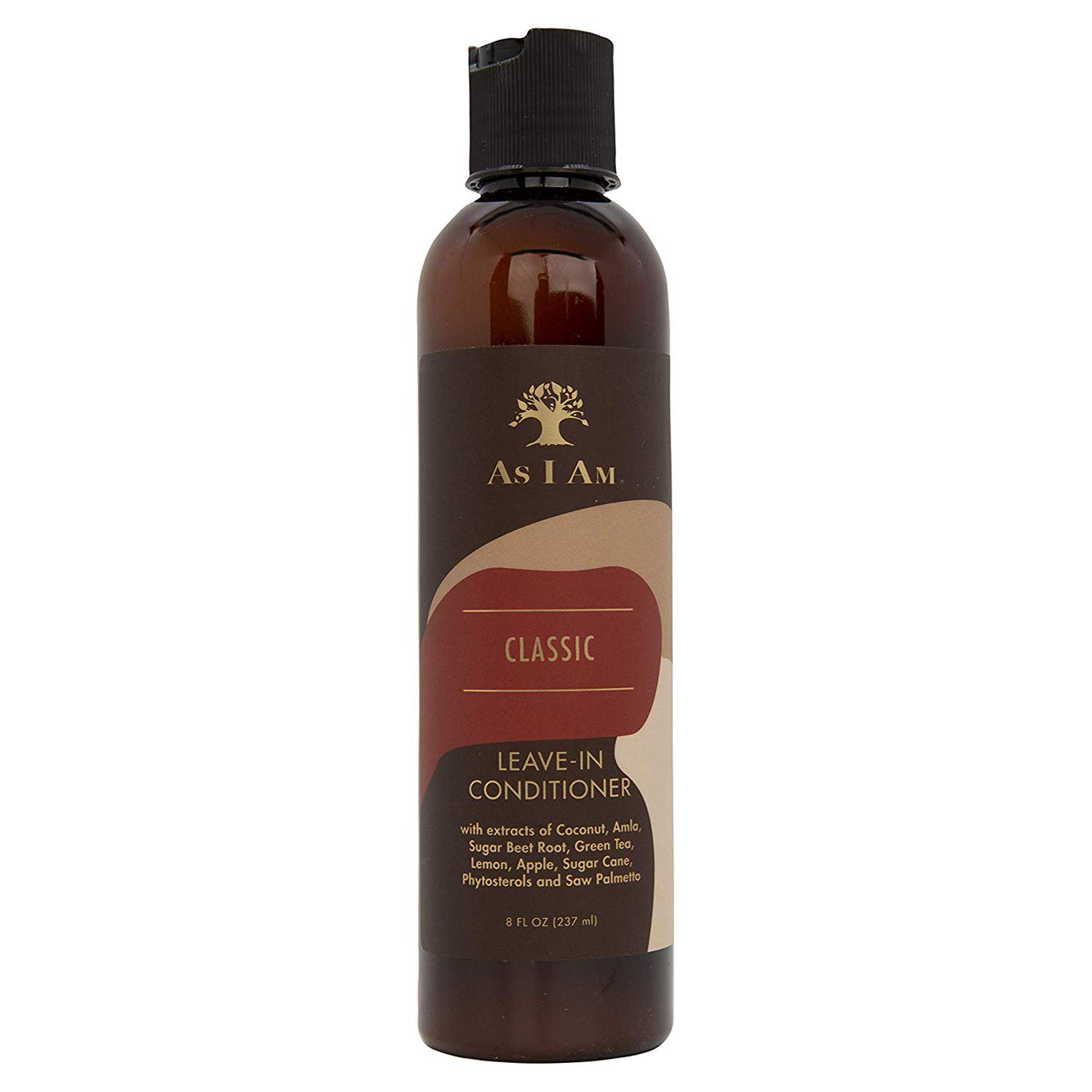 The As I Am conditioner is best suitable for naturally curly hair that also features low porosity. Its texture is thick without being greasy or sticky. It is pretty easy to apply and it goes smoothly into your scalp and hair. This leave-in conditioner has a subtle and pleasant scent that's not overpowering.
Pros
It's effective when it comes to sealing cuticles;
It will become a lot easier to comb your curly hair while it's still wet if you first apply this leave-in conditioner;
This product prevents tangles;
It does a great job at preparing your curls for styling;
Its natural and organic ingredients promote hair growth.
Cons
It might not represent the ideal choice for people who have high porosity hair;
Some users mentioned that they expected the moisture to last longer than it actually did.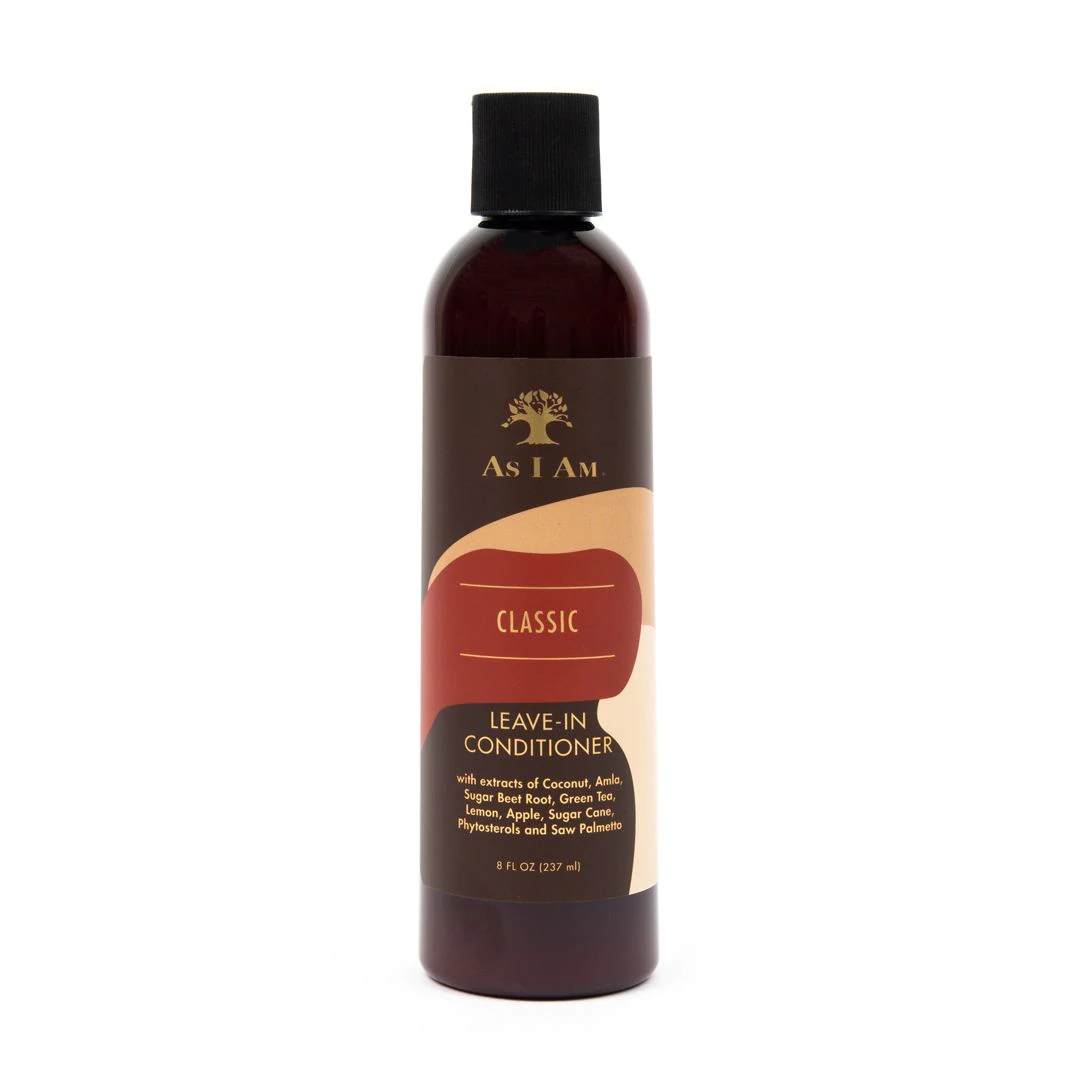 This Shea Moisture leave-in conditioner has a creamy texture without being greasy. It's formulated with amazing ingredients such as black castor oil and shea butter. These ingredients will do an excellent job at nourishing and moisturizing your hair locks. You can use this product on your naturally curly hair but people who have colored or perm hair can also use it.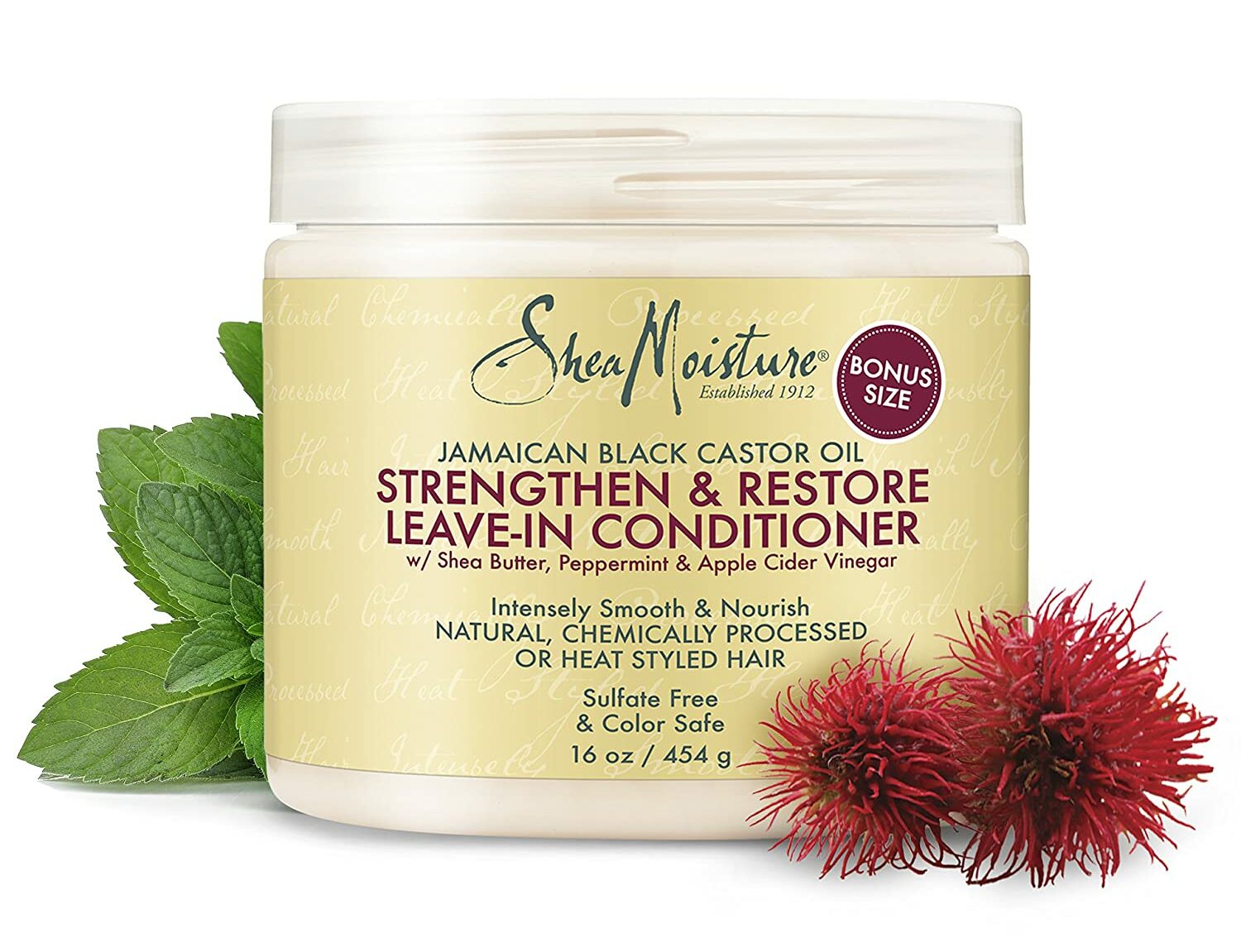 It contains vitamins that will heal your dry scalp and it fortifies your hair, from the roots all the way to the tips. It's even supposed to protect your tresses from environmental elements. This hair care product is formulated with both Omega-9 and Omega-6 fatty acids that treat sensitive scalps, boost blood flow in your head, and promote hair growth.
Pros
If you have split ends, this leave-in conditioner will improve the way your hair looks;
It's suitable for 4C hair type but it can be used by all people, regardless of their hair type;
This conditioner is said to strengthen your hair and fortify its cuticles;
It helps you get rid of frizzy hair.
Cons
A few users complained that this product has a funny smell;
Others have said that they've used this product for a long time and, it seems that the company has done something to change the original formula which is now less effective than before.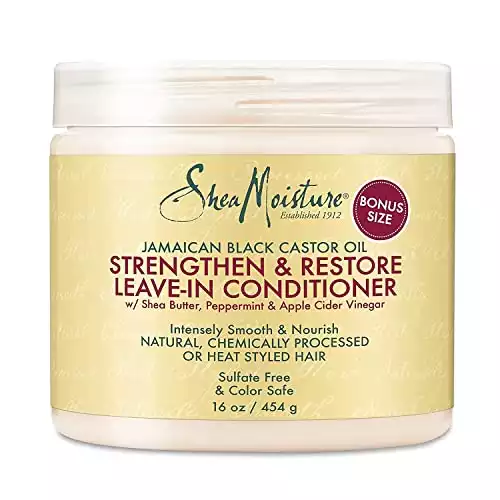 Shea Moisture Leave in Conditioner | Amazon
SheaMoisture Jamaican Black Castor Oil Strengthen, Grow and Restore Leave-in Conditioner is fortified with certified organic raw shea butter to ensure that your curls get all the care they deserve.
Buy at Amazon.com
We earn a commission if you make a purchase, at no additional cost to you.
08/03/2023 03:57 am GMT

This Aunt Jackie's leave-in conditioner is an amazing detangling solution that works well for many types and textures of hair, including the 4C curls. Aunt Jackie's conditioner will protect your hair and prevent tangles and knots. It features a silky formula that contains Shea butter which allows you to smoothly comb your locks even if they have stubborn tangles.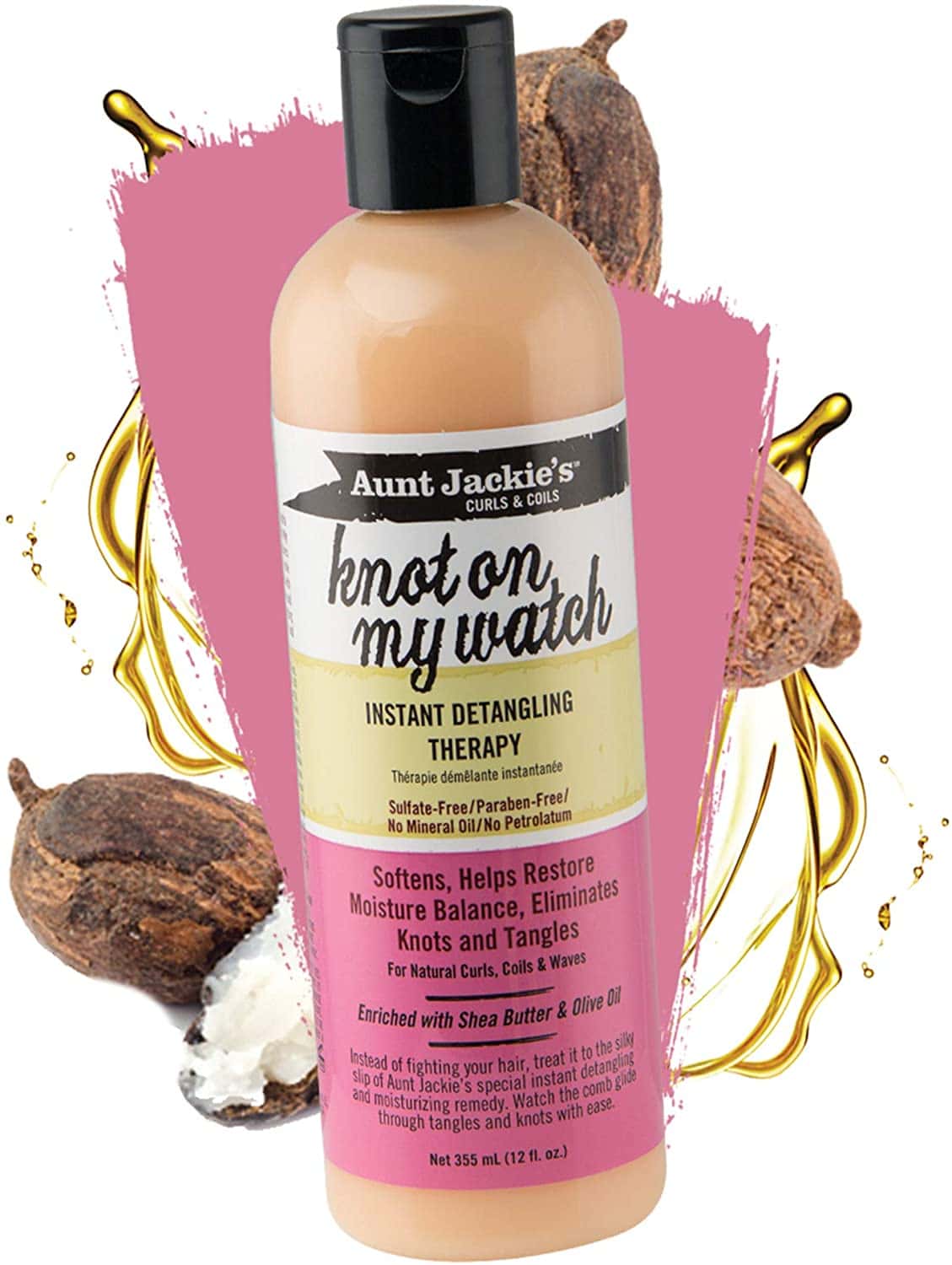 It is a great hair care product, especially for those of you who have beautiful 4C hair because it repairs and hydrates your tresses and promotes healthy hair growth. The texture is a lightweight one. This product doesn't contain any harsh chemicals like petroleum and sulfates.
Pros
It has a very pleasant smell;
It's a safe and mild product that's free of sulfates, paraben, and mineral oil;
You will love your silky smooth and detangled hair after using this leave-in conditioner.
Cons
If your scalp skin is highly sensitive, this product might lead to mild allergic reactions.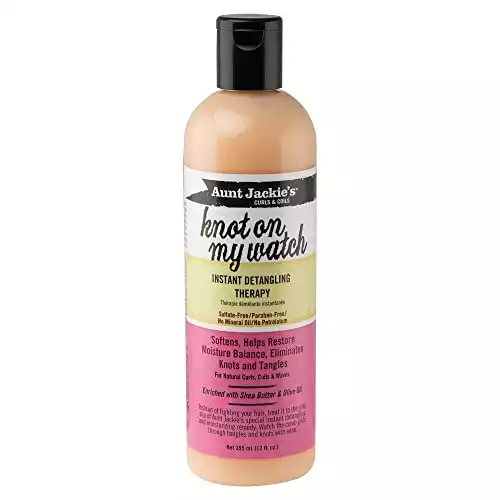 Aunt Jackie's Leave-in Conditioner | Amazon
With Aunt Jackie's Curls and Coils, you can easily manage & tame unruly and frizzy, natural hair. Ideal for all hair types and textures, especially curly, wavy, coiled, kinky or mixed textures.
Buy at Amazon.com
We earn a commission if you make a purchase, at no additional cost to you.
08/02/2023 02:43 pm GMT

The Curls leave-in conditioner for 4C hair will deeply condition your locks and its formula consists of an organic mix of mango butter, blueberry, coconut oil, and grapeseed oil. All these amazing ingredients will revitalize your curly hair. Moreover, your hair will gain more volume and will become softer. It will be easier for you to get rid of knots and tangles.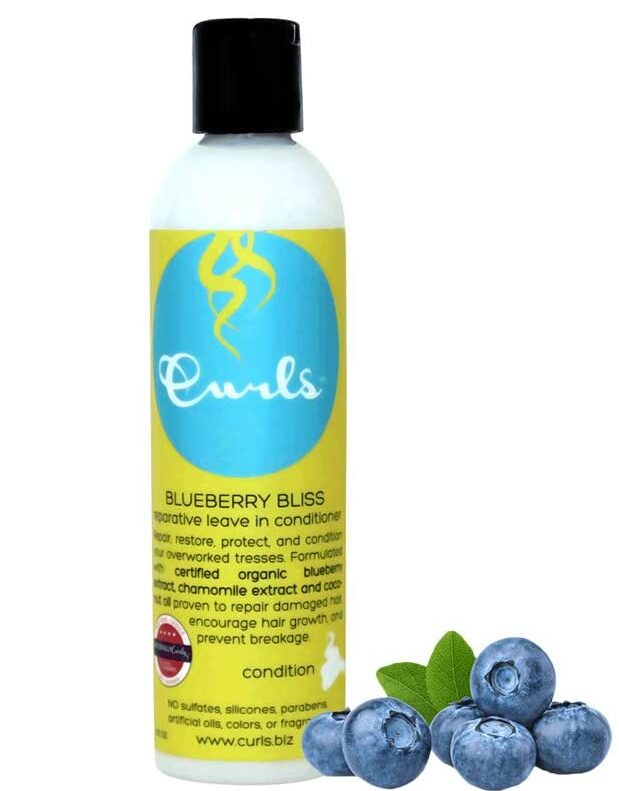 It's a great conditioner for those who have dry or frizzy hair because it restores and moisturizes your natural curls. The Blueberry Bliss conditioner has been clinically tested and it's known to boost hair growth, repair damaged hair, and prevent breakage. The formula is enriched with vitamins that improve your scalp's blood circulation.
Pros
It doesn't contain harmful chemicals such as paraben, silicone, and sulfates;
It is clinically tested;
Your curls will become smoother, softer, and stronger after using this product;
It smells great and the fragrance is a combination of mango and coconut.
Cons
A few users said that their hair felt heavier after using this leave-in conditioner;
It might cause buildups.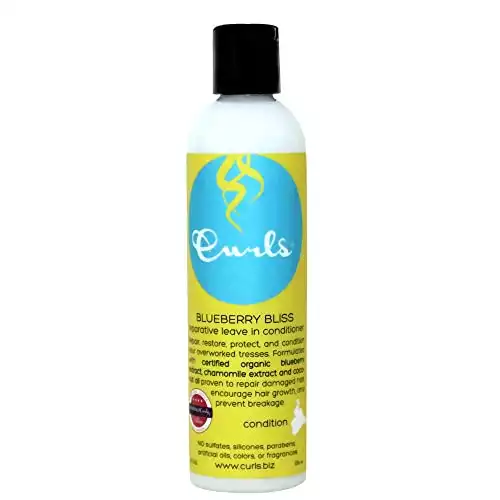 This leave-in conditioner by Giovanni will provide weightless moisture to your natural 4C curly hair. The company relies on its trademark, Eco Chic Technology for the effectiveness of its hair care products. This product is full of useful ingredients such as proteins. They will keep your hair healthy, repair damaged locks, and make your tresses soft, bouncy, and glossy.

With this product, your hair will become easier to comb, even when it's wet. You will also be able to style it a lot quicker and almost without effort. This conditioner makes your hair look plumper and fuller since it hydrates it. It's a paraben-free product.
Pros
It has a pleasant rosemary scent;
This conditioner protects the color of your hair;
It's a vegan-friendly product;
It doesn't contain paraben;
The Giovanni conditioner is a cruelty-free hair care product.
Cons
For some of you, this conditioner might cause frizzy hair.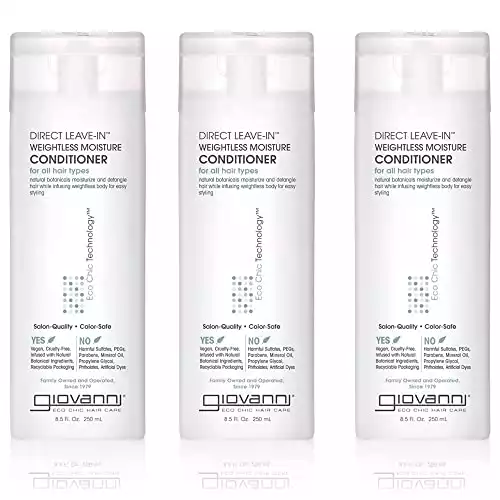 This deeply hydrating conditioner made by the Carol's Daughter brand will help you say goodbye to brittle, dull, and dry hair. It moisturizes your locks and makes them shiny and plump. You will have naturally gorgeous curls that are soft to the touch. This product contains many incredible ingredients like soy protein, vitamin B5, and Aloe Vera, all of which will make your hair healthier, frizz-free, and glossy. It's a hydrating and nourishing recipe that offers your tresses deep moisturizing.

Besides Aloe Vera, this conditioner is also formulated with Shea butter and clover, both of which can make your hair smoother and easier to manage. The texture of this product is lightweight so your hair will not be weighed down by it.
Pros
It has a very pleasant smell;
It is free of harmful chemicals and harsh ingredients such as synthetic colors, silicone, petrolatum, mineral oil, and others;
The product feels very lightweight on your hair;
It makes your locks more manageable and easier to comb or style.
Cons
Some users complained about the fact that this leave-in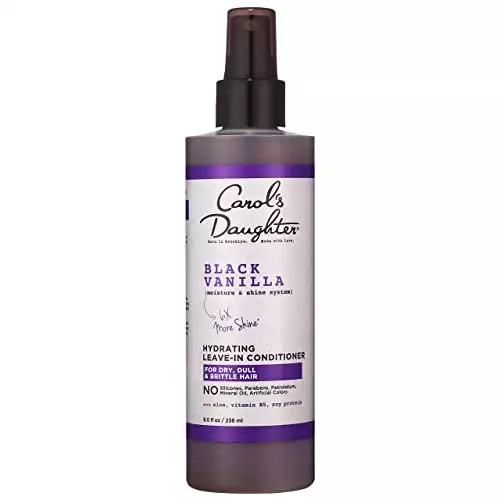 The Tgin leave-in conditioner eliminates tangles and makes your curly hair smoother, softer, and glossier. If your hair is normally dry, this product will definitely help by rehydrating your locks. It's a super-moisturizing formula that contains argan oil, green tea, and Shea butter. Despite its creamy texture, this leave-in conditioner will not feel heavy on your hair.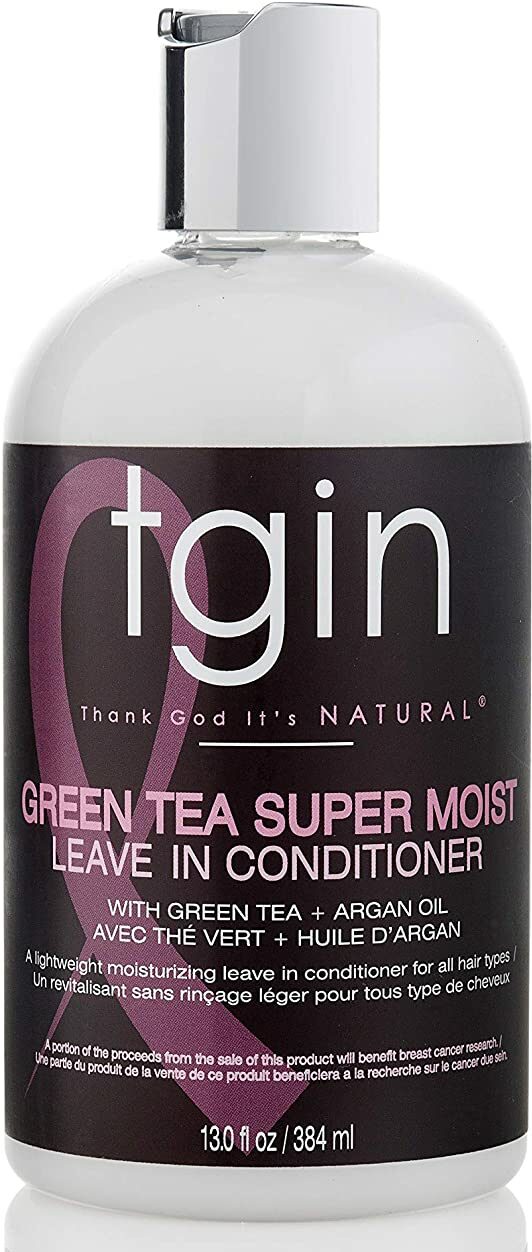 It contains an amazing blend of moisturizing agents and antioxidants that promote healthy, non-frizzy, and detangled hair. This product will nourish your hair roots and boost the growth of your natural curls. It even repairs damaged hair cuticles. Both the argan oil and green tea boost blood flow all through your scalp while also preventing hair loss.
Pros
This lightweight leave-in conditioner is safe to use by anyone, including kids;
It prevents hair damage and repairs breakage;
It is said to diminish split ends;
The product will restore the natural oils of your hair;
It helps you avoid flyaways and frizzy hair;
There's no residue buildup when using this conditioner.
Cons
Some say that it can sometimes make the hair feel a little stiff.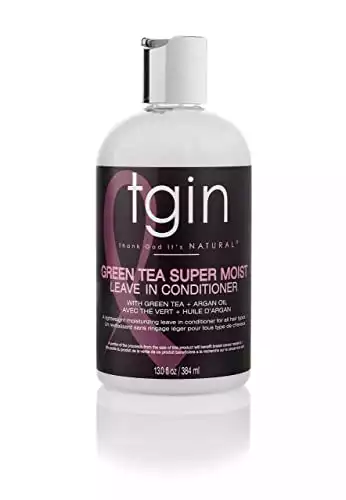 With this nourishing hair conditioner from Garnier Fructis, you will be able to moisturize your hair follicles, replenish their level of hydration, and control frizziness. Lack of moisture will lead to a number of hair issues such as dryness, split ends, and breakage. You could avoid all that by using this hair care product.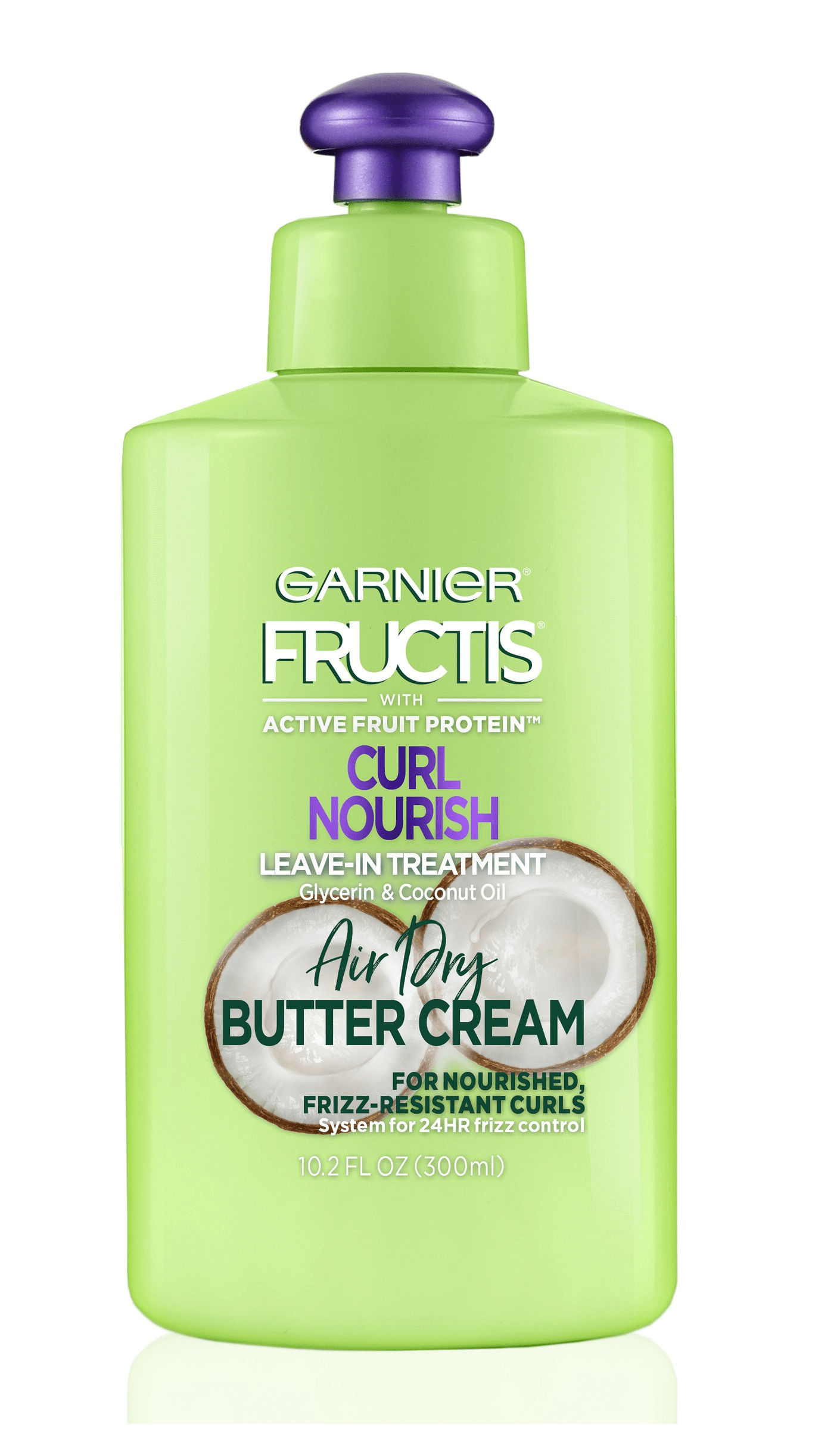 The formula contains coconut oil and buttercream and the company assures clients that this leave-in conditioner keeps frizz away from your curls for up to 24 hours.
Pros
The rich formula is nourishing and hydrating;
It is free of paraben and sulfates;
This product offers long-lasting moisture as well as deep nourishment;
It has a nice coconut fragrance.
Cons
It may not be the ideal choice for fine hair.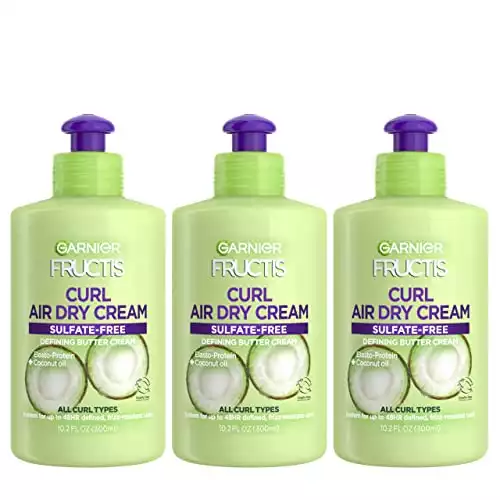 Best Leave-in Conditioner for 4C Hair – Frequently Asked Questions
Question: What Is the 4C Hair Type?
Answer: This hair type is very beautiful but, unfortunately, it's also prone to tangling and dryness. Therefore, if you have the 4C hair type, you should focus on using products that keep your locks moisturized since this hair usually features a low porosity level. If you have natural curls, you shouldn't think twice before purchasing the best leave-in conditioner you can afford.
Question: How Often Should You Use a Conditioner for Your 4C Hair?
Answer: It depends on the outcome you want to achieve. For instance, those who want to deep-condition their hair should nourish and rehydrate their locks every two weeks or so because the curly 4C hair is prone to dryness and loses moisture a lot quicker than other types of hair.
Question: Is It Good to Wet 4C Hair Every Single Day?
Answer: It's not a requirement but you can certainly wet your curly hair on a daily basis to make sure it stays well-hydrated and moisturized. However, try not to saturate it. What you could do instead is spraying it gently.
Question: Why Does Curly Hair Tangle So Easily?
Answer: The 4C hair type is prone to dryness. Curly hair gets dry a lot quicker than straight hair. And, when your hair becomes dry, your locks are more prone to tangles. That occurs especially if you blow-dry your hair after washing it. Heat applied to curly hair will eventually lead to breakage, tangling, and shrinkage.
Question: How Can You Make Your 4C Curly Hair Grow Stronger and Thicker?
Answer: You must consume wholesome foods and follow a healthy and well-balanced diet if you want your hair to grow healthier, thicker, and fuller. That diet should be rich in minerals, vitamins, and essential nutrients. Another thing you could do is apply a bit of olive oil or coconut oil all over your hair and gently massage it for about half an hour. Then, remove the oil by washing your hair with shampoo. Do this a couple of times per week.
Best Leave-in Conditioner for 4C Hair – Drawing to a Close
Unfortunately, despite being very beautiful and attractive, the 4C hair type is also the most fragile. This hair type can easily become dry or damaged and it's prone to breakage. That's why you should invest in a good leave-in conditioner that can moisturize your locks and provide the level of hydration that your hair needs.
Any of the products mentioned above are effective when it comes to detangling your locks and restore the health of your hair. They will help you brush and style your hair in an almost effortless manner. Which product has convinced you to try it? My favorite is the As I Am conditioner because it softens the hair well and it contains organic ingredients. Check out our complete guide on the best leave-in conditioner for oily hair here!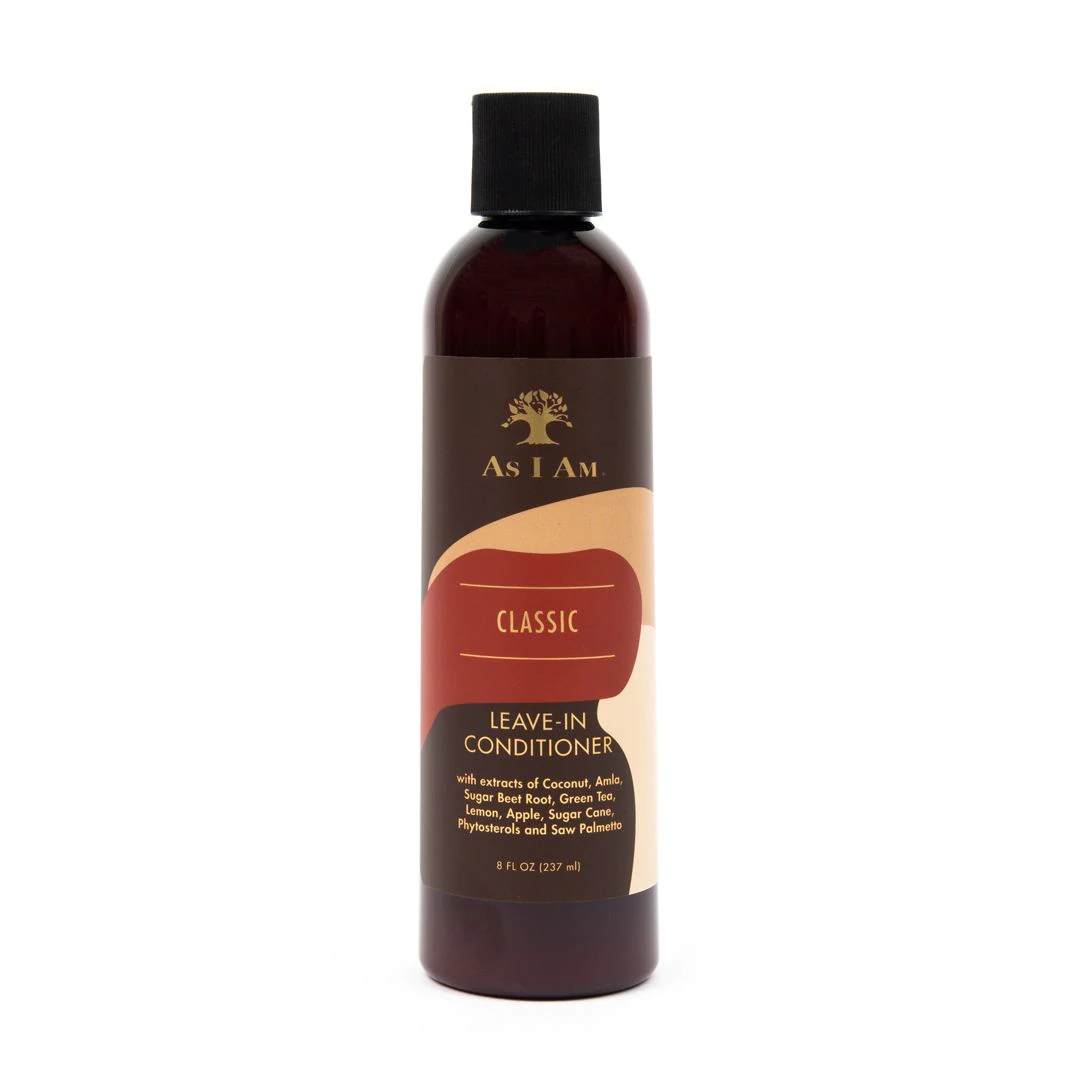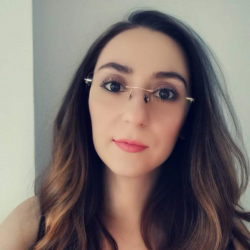 Latest posts by Alexandra Gavrilescu, Home Hair Product Tester
(see all)