Most people don't even know that numerous hair care products could contain gluten. Many manufacturers include grain-based ingredients in their formulas, harmful compounds to people who are sensitive to gluten or have the well-known Celiac disease. For these individuals, even the tiniest amount of gluten might lead to a serious reaction.
For many years, I haven't even thought about how the products and makeup I use could affect my skin, my hair, and my overall health. In certain cases, the flare-ups you've experienced might be caused by shampoos that contain gluten. The simplest solution to getting rid of those annoying symptoms is to use gluten-free shampoos.
Why Is There Gluten in Hair Care Products?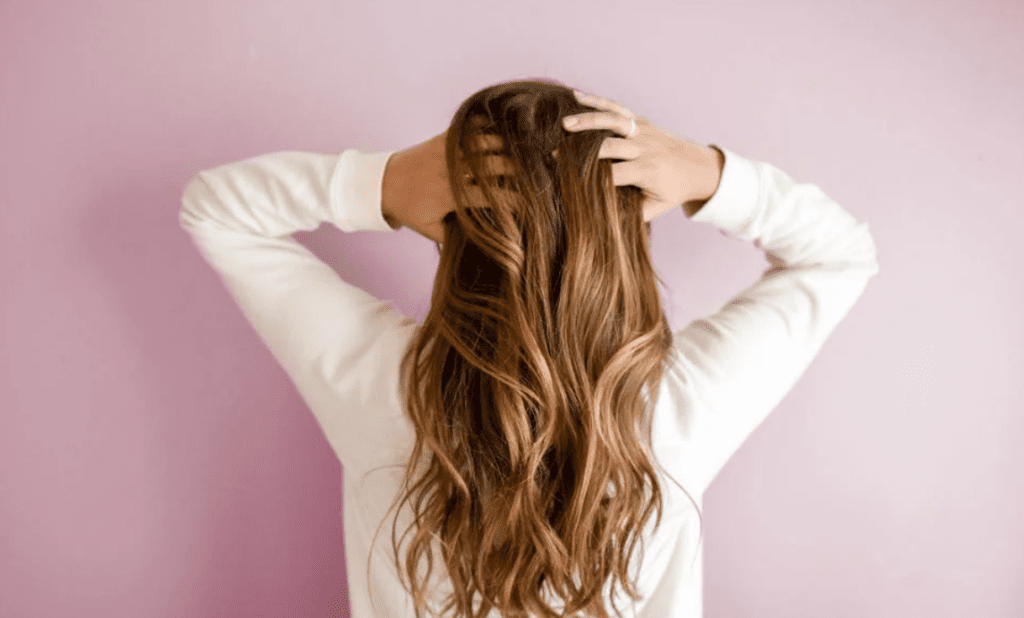 I didn't know that shampoos and other hair care products could contain gluten in the form of wheat, oats, and other ingredients. I am lucky to not deal with an autoimmune condition such as Celiac disease, but others were not as fortunate as I. And, they must be very careful about what they eat and what kind of body and hair products they use.
After all, gluten is present in numerous goods that we purchase on a daily basis, from bread and sweets to, as I've recently discovered, shampoo and body lotions. But, why do companies include this compound in their products' formulation? The answer is simple: gluten seems to have certain benefits for one's hair; it makes it stronger and thicker while boosting its volume, all at the same time.
Still, you should know that specific gluten substitutes that are rich in nutrients can have the same beneficial outcome. So, even if you use gluten-free shampoo, you can still enjoy healthy and fabulous hair.
How to Find the Best Gluten-Free Shampoo – Buying Guidelines
Let's find out the best tips and guidelines on how to find the best gluten-free shampoo on the market. There are certain things to consider.
Things to Take Into Consideration When Buying Gluten-Free Shampoo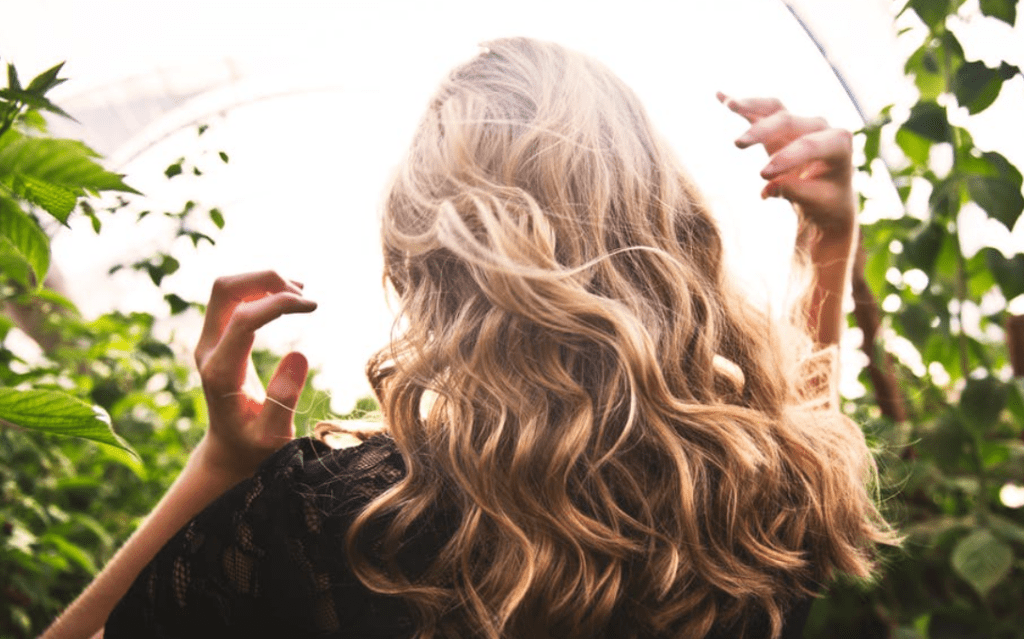 First and foremost, you must think about the following aspects, such as your hair's unique needs, and carefully read the ingredients list.
1. The Type of Your Hair
One of the most important things to consider when searching for shampoo or hair conditioner is to opt for those items that match your hair type. If you use inappropriate products, your hair locks might get damaged. Regardless of your hair type, I am sure you will find a gluten-free shampoo that's specially formulated for it.
So, how is your hair? Is it dry or oily? Is it straight or curly? Then, once you establish these important details, search and purchase a product that suits your beautiful locks.
2. The Needs of Your Hair
Your hair's needs are unique, and you must find what things and formulas will help it grow healthier, more luscious, bouncier, and stronger. Once you discover that, you will know what kind of gluten-free shampoo you must use. For instance, moisturizing shampoos are the ideal choice for dry hair.
If you deal with flakes and dandruff, you must use a specific formula that addresses that issue. Dyed hair must be washed with special shampoo formulas, and so on. If your hair already shows signs of damage, you should opt for hair-repairing shampoo.
3. The Label and Its Ingredients List
To avoid buying a shampoo that contains gluten-derived ingredients, you must always read the label before making the purchase. While reading the label, make sure you also avoid those hair care products that contain harsh chemicals such as sulfates, silicones, parabens, and other toxins.
Instead, choose those options that have nourishing and gentle ingredients like nut oils and Shea butter. Using shampoo and hair conditioners that are free from perfumes and fragrances is also a very clever idea. In fact, it's necessary if you suspect that the perfume might come from gluten-based compounds.
4. Users' Reviews
Before buying it, you should also take a look at some of the opinions people publish online about a certain product. That would be helpful because it's tricky and risky to test and try several products until you find the right one that suits your hair type and scalp needs. However, the ratings are relative and they are based a lot on the number of reviewers.
Let's say that product A has a rating of 5 stars, but only 100 reviews, and product B received a rating of 4.2 stars but has over 400 reviews. The smart thing to do is to opt for the second one, product B. But, you shouldn't fret about this since most gluten-free shampoos, including the ones I will detail later on, are some of the best choices on the market, with plenty of relevant reviews.
The Main Types of Ingredients that Contain Gluten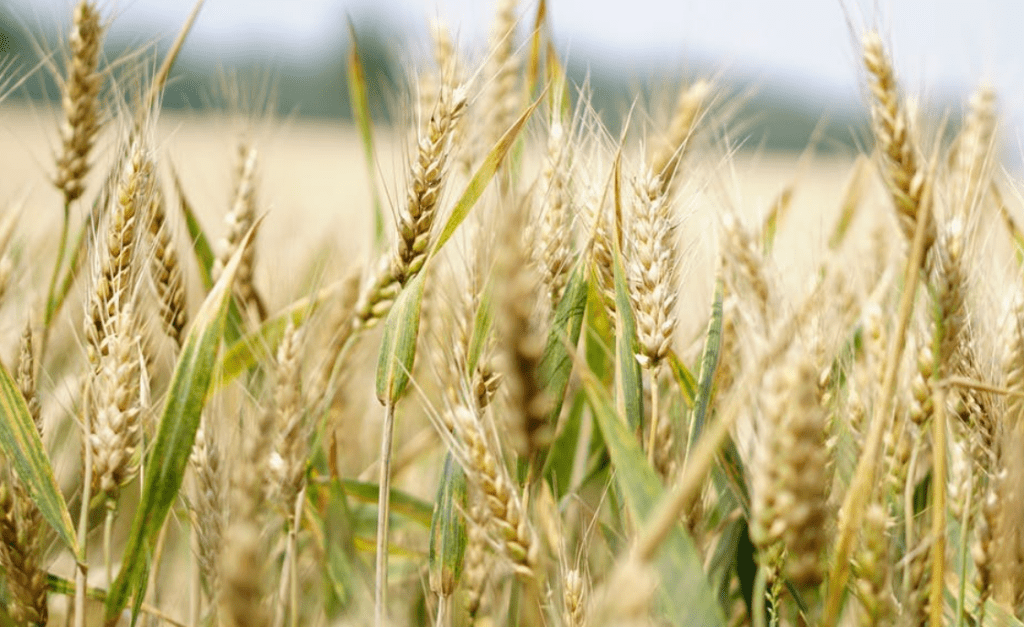 You won't find the word gluten written on a lot of hair care products' ingredient lists. Instead, they display the scientific names of certain compounds, and if you know those, you will be able to avoid those shampoos that contain gluten. Here's a short yet useful list:
Wheat – the scientific name of wheat is Triticum Carthlicum;
Rye – you will find this ingredient under the name of Secale Cereal (most of the time, in the form of seed flour);
Barley – many shampoos can contain barley, but the ingredients list will show it as Hordeum Vulgare extract;
Oats – this cereal is part of the Avena Sativa family, and numerous hair care products contain kernel oil sourced from oats;
Rye and wheat hybrids – these hybrid compounds could be listed under the name of Triticale, and the most common example is one of Triticale flakes.
Finding the Best Gluten-Free Shampoos – Top 5 Choices
The following gluten-free shampoos are listed aleatory. I've chosen them based on their consumer reviews, ingredients list, and benefits.
Gluten-Free Savonnerie Shampoo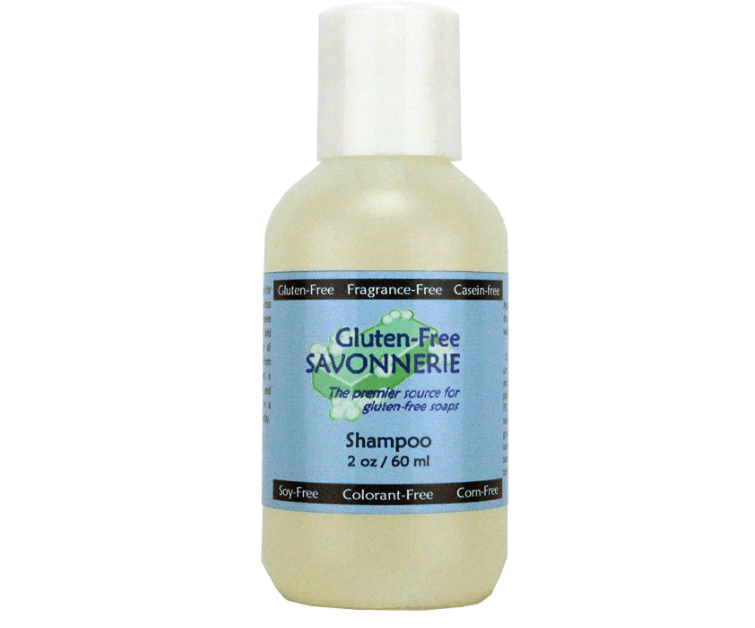 This gluten-free shampoo from Savonnerie is great for color-treated hair, and it's fragrance-free. It won't make a lot of foam, but your hair locks will become manageable and soft after using it. Children can also use it since it's a child-friendly product. Although the label says it's perfect for dyed hair, it is actually good for all hair types.
The Savonnerie gluten-free shampoo is free from parabens and sulfates. It's an excellent choice for those of you who suffer from Celiac disease or who deal with different scalp problems. It works well as a mild hair cleanser, and it hydrates your tresses while also nourishing your scalp.
Pros
This product is made in the USA, and it claims to be a hypoallergenic shampoo;
It doesn't contain any artificial ingredients;
This shampoo is free of perfume;
You will only have to apply a small amount of shampoo so, the bottle will last for a long time. 
Cons
At first, this shampoo might make your hair feel a tad dry. 
Lemongrass & Argan Shampoo by Acure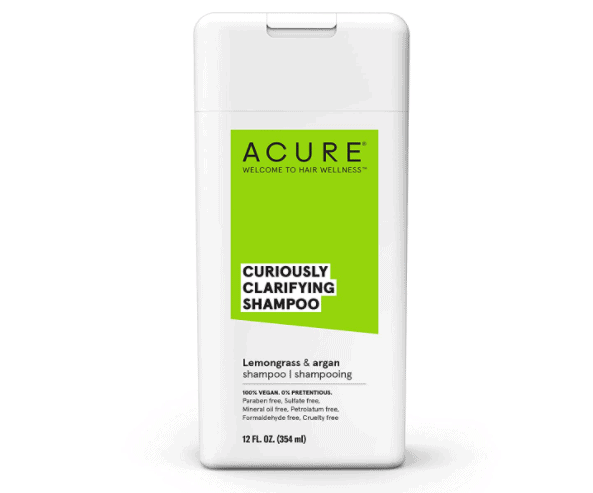 The name of this Acure gluten-free shampoo is Curiously Clarifying hair cleanser, and it features a gentle formula that's very effective at removing all the impurities and dirt that could build up on your scalp. Due to its gentle action, you can safely use this shampoo daily. The lemongrass infusion will have a refreshing effect on your scalp.
It's formulated with both argan oil and organic lemongrass extract. These two ingredients support healthy hair growth while also leaving your locks fresh and clean. If you have an itchy scalp, then this all-natural gluten-free shampoo will do the trick. It even prevents dandruff.
Pros
This is a cruelty-free shampoo that doesn't contain chemicals such as parabens and sulfates;
It's perfect for the Ioily scalp;
It nourishes and hydrates your locks;
Your hair will look shiny and fabulous after using this shampoo;
It reduces flakiness. 
Cons
The fragrance might be a tad overwhelming for some people. 
Organic Cucumber Shampoo by Avalon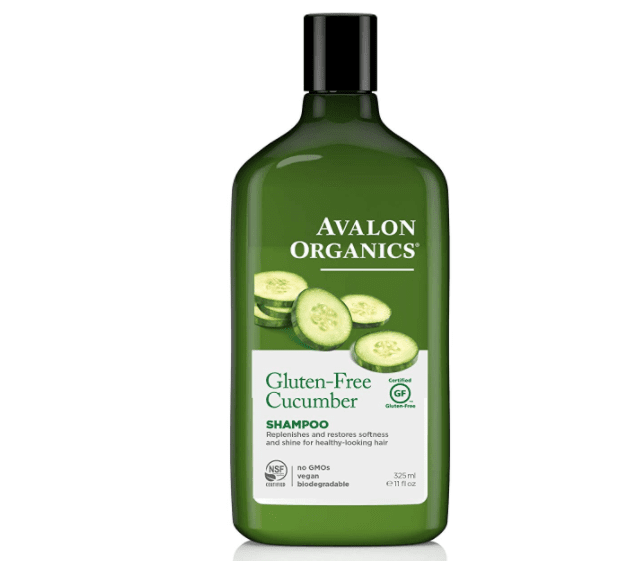 This Avalon gluten-free shampoo is also GFCO-certified and is formulated with organic essential oils and botanicals. It contains cucumber, vitamin E, and Aloe Vera. All these elements will make your locks soft, healthy, and shiny while also cleansing your scalp. The product is free from any harmful chemicals, and it doesn't contain perfume, artificial colorants, or added preservatives.
You will soon see your hair tresses replenished and full of volume and health after using this shampoo. I love the fact that it's made with non-GMO ingredients, and that's gentle on my hair and skin.
Pros
It prevents hair loss and hair damage;
All you need is a small amount of product to achieve a lot of foam;
This shampoo delivers excellent and quick results;
It's completely vegan and prevents hair breakage. 
Cons
Some say that they felt their scalp a little dry after using this shampoo. 
Hello Hydration Shampoo by Herbal Essences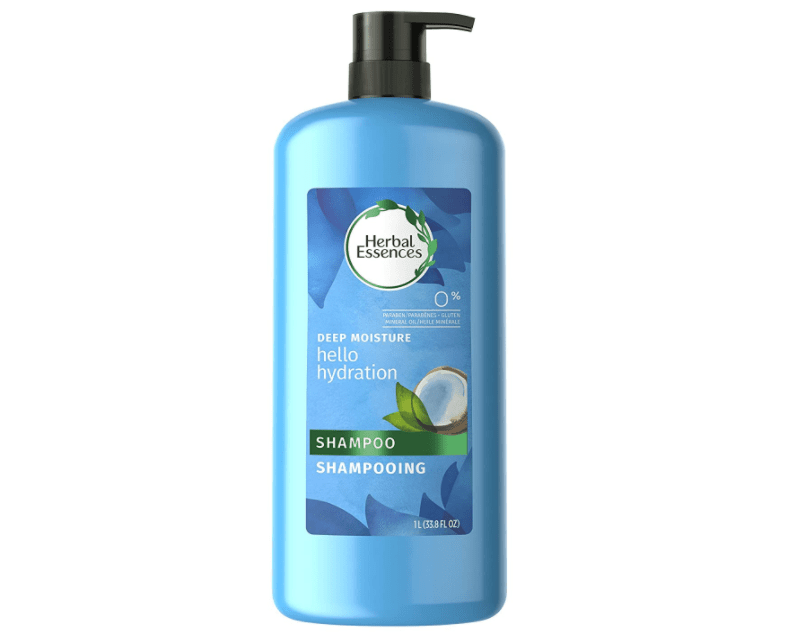 This Herbal Essences shampoo will hydrate and moisturize your hair due to its coconut infusion. After using it, your locks will become lush and silky. I love the creamy texture of this shampoo and the way it feels when I apply it on my hair. If you have dry or damaged locks, this shampoo could be the perfect choice for your needs.
According to its marketing claims, this product will make your hair a lot easier to handle and will detangle it. It's also supposed to prevent breakage and split ends while protecting your tresses from becoming frizzy.
Pros
It deeply moisturizes your strands;
It contains safe and mild ingredients, and it's free from mineral oil, parabens, and gluten;
You can use this product daily since it's gentle and mild;
The formula is pH-balanced;
This shampoo works well for all hair types. 
Cons
The first time I've used this shampoo, it felt a bit heavy on my tresses, and after using it, I felt that it might've weighed down my locks. 
Gluten-Free Daily Shampoo by Jason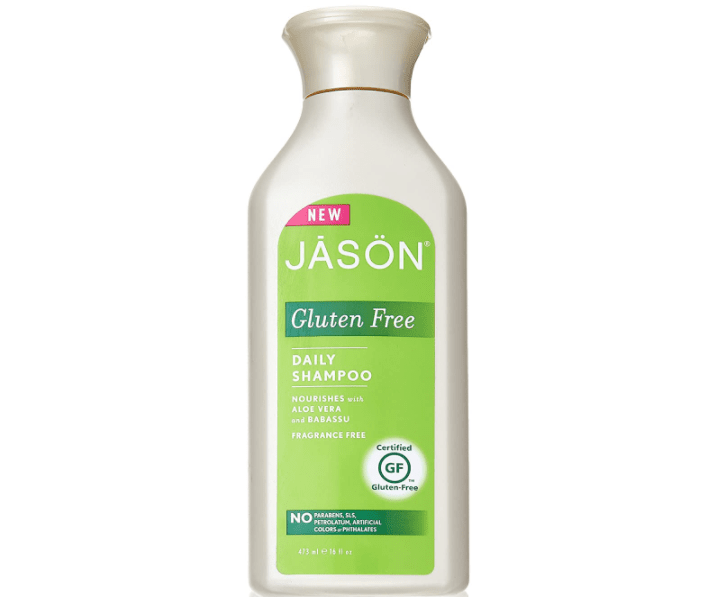 The Jason gluten-free shampoo is great at cleansing your hair in a gentle manner without removing all the natural oils of your scalp, some of which are necessary for healthy strands. The formula contains many beneficial ingredients such as chamomile, vitamin E, babassu oil, and rosemary. Moreover, it's a gluten-free and organic shampoo.
Your hair will become softer, healthier, and well-hydrated after the use of this gluten-free shampoo. If you're dealing with flaky scalp or itchiness, this product might be just the one you were looking for. It's also said to fight against dandruff, and it seems to be an excellent option for dull hair.
Pros
It calms the skin of your scalp and lowers inflammation;
It boosts the volume of your natural hair;
This shampoo will tame those flyaways;
It strengthens your hair cuticles;
It's a cruelty-free hair care product. 
Cons
Some say that the fragrance is a tad overwhelming. 
Frequently Asked Questions
Question: Is Gluten Absorbed by Our Skin?
Answer: No, your skin cannot absorb gluten from skincare or hair care products. It seems that our bodies can contain gluten only if we ingest it. It's too big to go through the skin. Still, if your skin has lesions or cuts, then applying gluten-based products on it might allow this compound to become absorbed by your body. However, you should avoid gluten-based products if you suffer from Celiac disease because it's best to avoid all risks and, after all, prevention is key.
Question: How Dangerous Can Wheat-Based Shampoos Be?
Answer: It can be safe or very bad, based on your personal sensitivity. Those who're intolerant to gluten or have the Celiac disease will probably experience symptoms that are similar to the ones that occur when they ingest gluten. Reactions such as skin rashes, hair loss, soreness, and itchiness might occur. Once you start using GF shampoos, these reactions will go away.
Question: When Will I See Results After Using Gluten-Free Shampoos?
Answer: Be patient because it will take around 3 to 4 months to see significant results. That's because it takes a while for your hair and scalp to get rid of all those harmful chemicals contained by regular shampoos and conditioners. On the bright side, your reactions and symptoms should disappear sooner than that; you should notice improvements in the first two months.
How to Find the Best Gluten-Free Shampoo – Bottom Line
So, to conclude with, you must consider certain important aspects before purchasing the best gluten-free shampoo you can afford; think about your hair type and its unique needs; consider the current state of your locks, if they're damaged or not; search for honest user reviews and ratings and carefully read everything that's published on the label.
I personally prefer a gluten-free shampoo that can offer volume to my tresses, one that makes a decent amount of foam and leaves my hair fresh, clean, yet hydrated and moisturized. Both Jason and Herbal Essences are great, in my opinion, due to the safe formulation and the fact that they boost hair volume. But, all the products I've mentioned above could be the ideal solution that will help you avoid any skin reactions to gluten.
Looking for more interesting readings? Check out: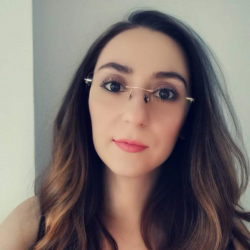 Latest posts by Alexandra Gavrilescu, Home Hair Product Tester
(see all)