Lavender is one of the most beneficial flowers out there. And it offers more than just a luxurious scent! Lavender is known to reduce stress and anxiety, making it a great scent for anyone. While you can use lavender essential oil, an easy way to get your daily whiff of lavender is by using lavender shampoo.
Lavender also offers many benefits for the hair. It's antimicrobial and can even prevent dandruff. And the best part is there are many types of lavender shampoo out there! So, which is the best one? Here, we will show you some of our favorites.
What to Look for in a Lavender Shampoo?
With so many lavender shampoo options out there, you'll want to know the different aspects that make a great lavender shampoo. Before we get to our recommendations, here are some factors to look for.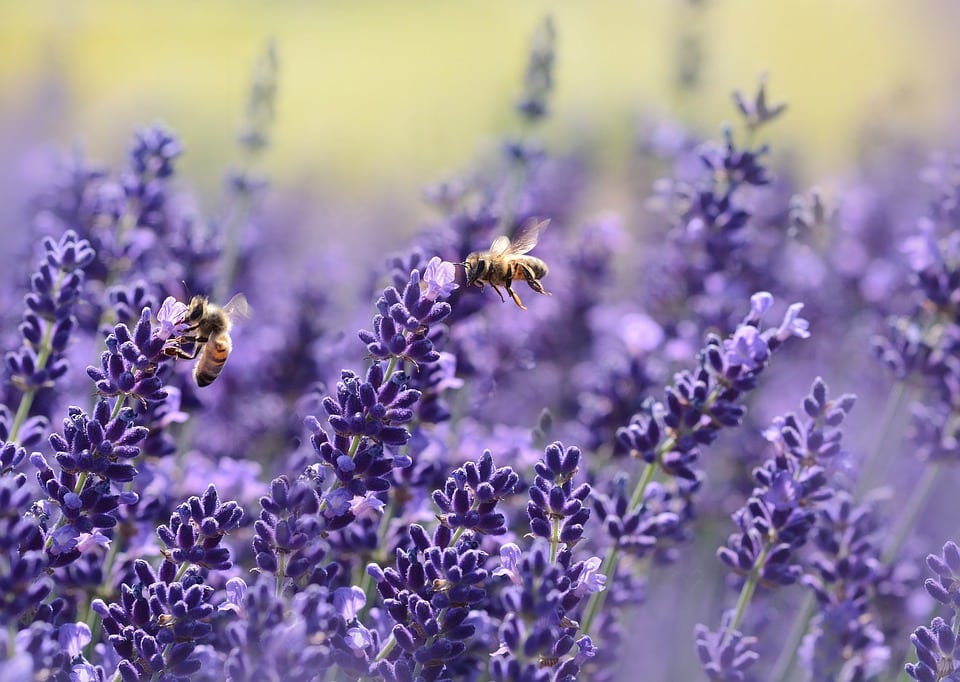 Hair and Scalp Type
First, consider your own hair. Is your hair thick or thin? Do you have straight or curly hair? You can find lavender shampoo for just about every hair type on the market. There are also additional formulations, such as volumizing and color-safe shampoo.
Next, you'll want to know your scalp. For example, is your scalp oily or dry? Do you struggle with specific problems, such as dandruff? Consider these aspects when choosing a shampoo.
Ingredients
You should always know what's in your shampoo before purchasing it. First, identify any possible allergies you have and ensure that the shampoo isn't made with those ingredients. Even if you don't have any allergies, you'll want to refrain from purchasing shampoo with sulfates and other dangerous ingredients.
We have many natural shampoos on this list if you don't like the idea of putting chemicals in your hair. Many of these shampoos are also vegan.
Additional Benefits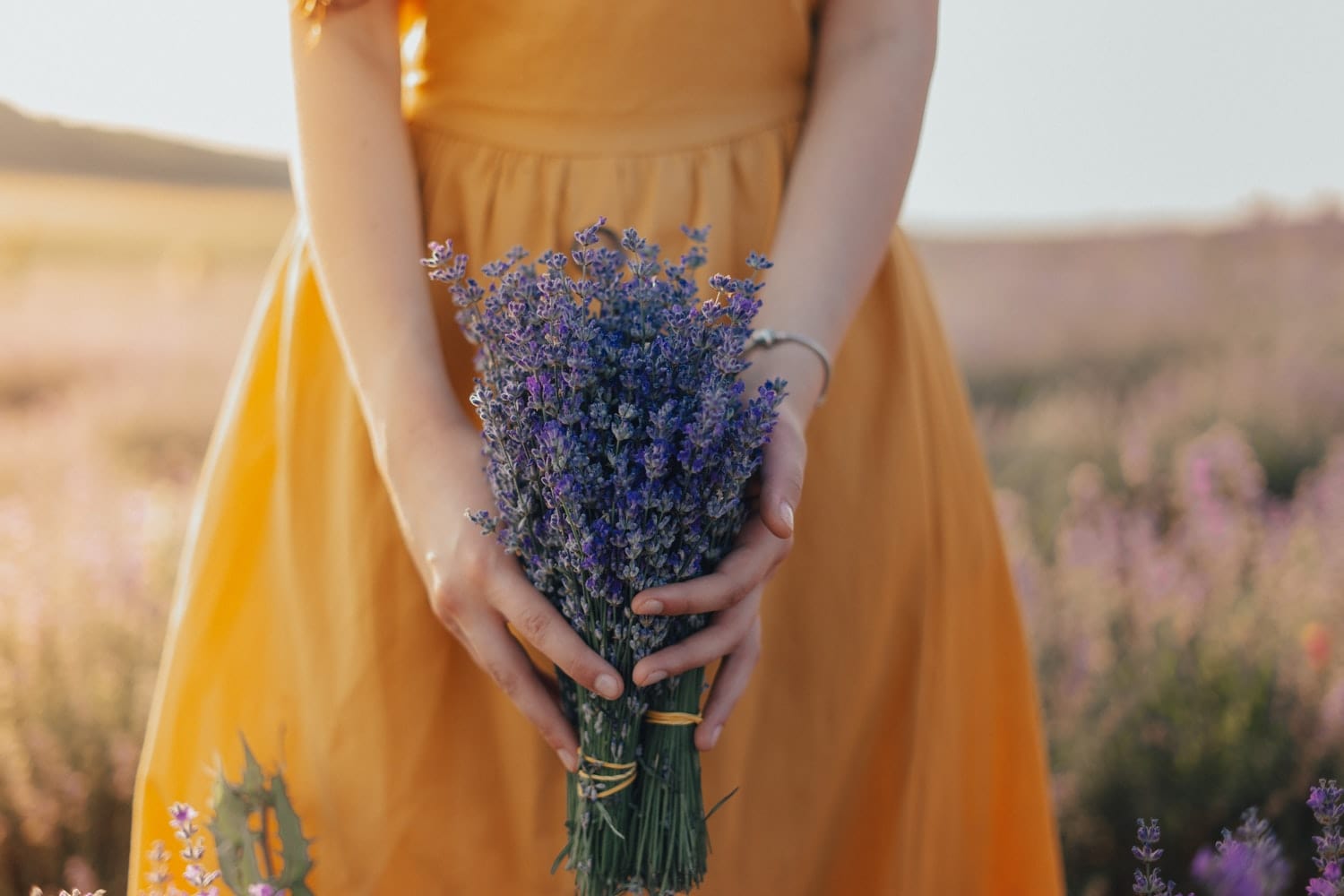 While lavender alone has so many benefits for the hair, you'll want to focus on other hair goals you have. For example, if you have dry hair, you'll want to find a nourishing shampoo. In addition, you may have color-treated hair or received another treatment where you need a specific type of shampoo.
Brand
All brands are different. Many people have their favorite brands and others would rather trust a brand by recognition than try a new brand. Different brands also have their specialties; for example, some brands make 100% natural products while others make hair products for specific individuals. Pay attention to these different qualities that make every brand unique.
Price
You can find lavender shampoos at different price points. And just because a shampoo is cheap doesn't mean it's low-quality. For example, many brands offer cheaper prices on larger shampoo sizes and sales when you buy the corresponding conditioner to your shampoo. Pay attention to these deals to save some money.
Quality
However, quality is the most important factor, and you should be willing to spend more money on a better quality shampoo. When researching shampoo, focus on the quality of ingredients to ensure the shampoo is crafted with excellence. You should also look at reviews before purchasing your shampoo.
With that being said…
Reviews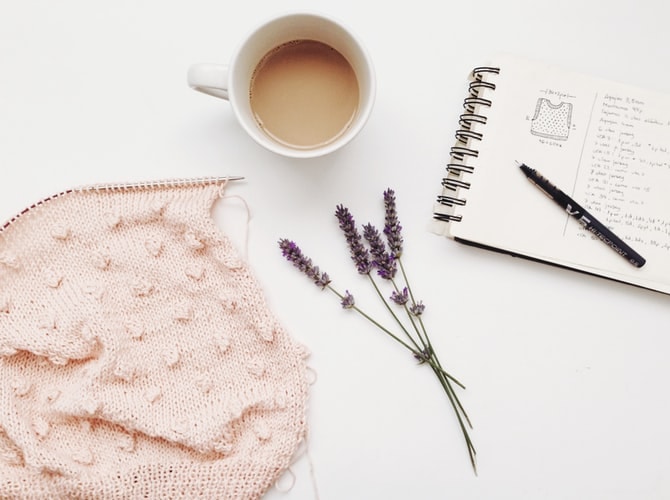 Customer reviews offer more insight than what the company provides. They will provide more detailed insight into the product, what it does, and if it really shows results. These reviewers have tried these products first-hand and will only give the most honest review.
However, you should read both positive and negative reviews. Some people can go overboard with criticisms, so read both good and bad reviews for a well-rounded view of the shampoo.
Packaging
This is a quality that so many people overlook. Especially with shampoo; you're using this product in the shower, so the product should be easy to open and dispense. It also shouldn't be made of dangerous materials such as glass.
Other aspects to look for are durability and sturdiness. Product concentration is another major component that affects quality — do you only need a little bit or a lot of the product to work up a good lather?
How Often Should You Use Lavender Shampoo?
This depends on the shampoo and your hair type. Most of the shampoos on our list are safe for daily use. If you have color-treated hair, you shouldn't shampoo your hair as frequently.
Lavender has a very calming scent and may not be ideal if you need to be awake first thing in the morning. Once a week, make it a point to take a nighttime bath and use lavender shampoo then. You can also alternate your lavender shampoo with another type of shampoo when showering during the daytime.
How Do You Choose the Right Lavender Shampoo?
While lavender shampoo has many benefits, different companies make their lavender shampoos for specific purposes. Some shampoos are ideal for all hair types while some are made for specific hair types, such as damaged hair, color-treated hair, and even for babies.
When choosing a lavender shampoo, think of your desired result. If you want a gentle shampoo, just about all shampoos on this list will work. But if you have a specific goal, such as to reverse hair damage, you'll have to be more selective of the shampoo you use.
This is why we mentioned lavender shampoos that fit a multitude of needs — whether you just need a refreshing shampoo or something to seriously fix your hair.
How We Chose These Shampoos?
As you can tell, there's more to picking a great lavender shampoo other than choosing the best-smelling one. Some of the other factors we looked for include:
Natural or organic ingredients (or at least safe ingredients)
Ethics, such as vegan and cruelty-free
Shampoo performance, such as whether or not it lathers well
Who the shampoo is ideal for; for example, is it good for color-treated hair?
If the shampoo cleanses while not stripping moisture
If the shampoo offers other benefits, such as shine
But you should always consider your individual needs when choosing a shampoo.
Our Favorite Lavender Shampoos
Now that you know what to look for in a lavender shampoo, here are our favorite lavender shampoo options!

If you love products that have multiple uses, you'll love this lavender shampoo + body wash. It's a very gentle wash that's also very moisturizing. It's mild enough to be used daily. It can also work as baby shampoo, so it's safe for children. It's free of parabens, phthalates, formaldehyde, synthetic fragrances, SLES, and sulfates and completely cruelty-free. Plus, it's dermatologist-tested.
As a brand, The Honest Company is very selective of the ingredients they use in their products. They avoid ingredients containing dangerous chemicals, ensuring you and your family use the best quality products. Plus, they're founded by actress Jessica Alba.
Pros
Amazing smell
Natural ingredients
Cons
Some reviewers say this product works better as a body wash
Those with allergies admitted to having bad reactions to this product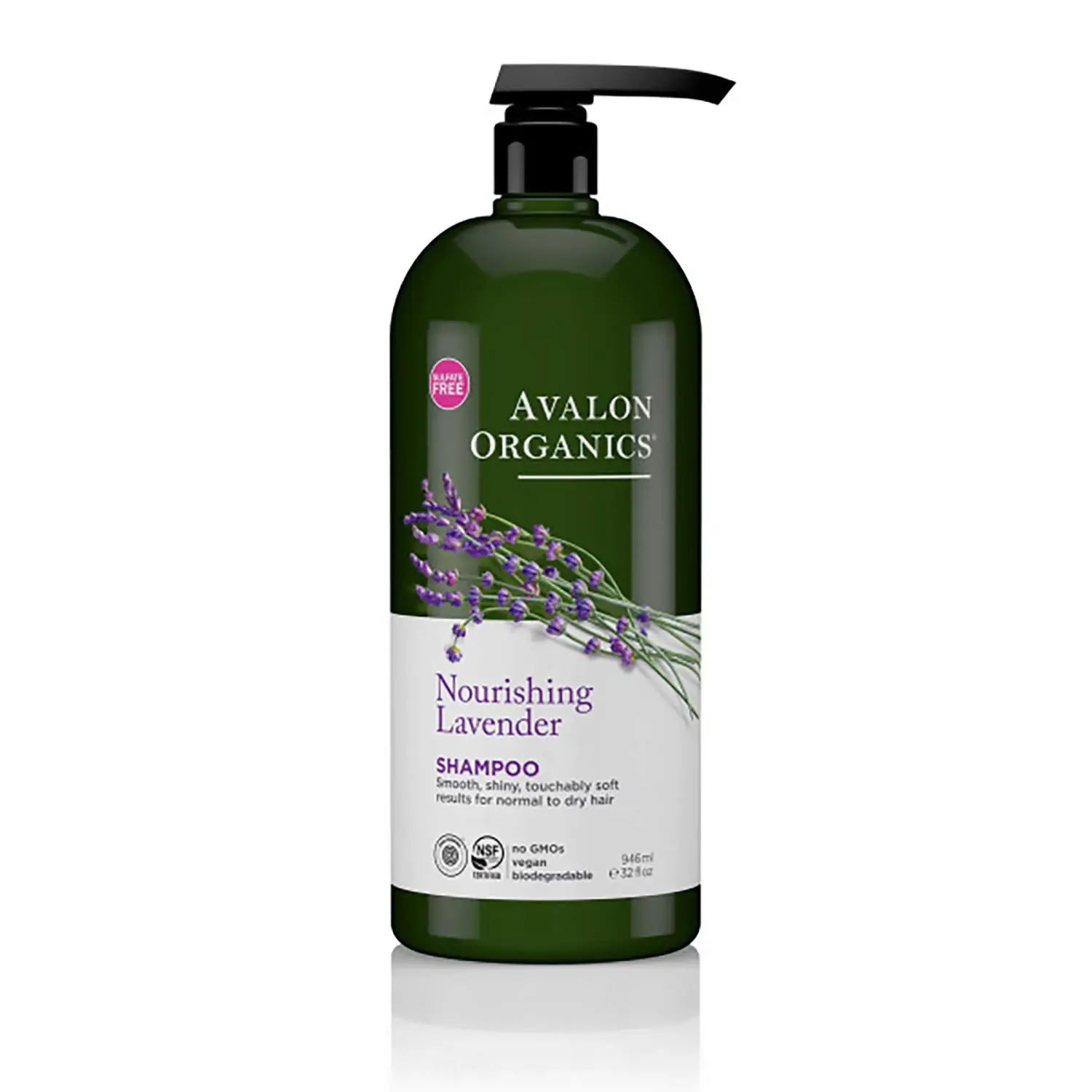 This shampoo by Avalon Organics gently cleans your hair while maintaining moisture. It's ideal for all hair types, especially dry hair. The shampoo is made with lavender essential oils and it smells amazing. I have this shampoo and I can attest to this. It also contains aloe, plant protein, and vitamins.
The formula is vegan and not tested on animals. Plus, it contains no parabens, GMOs, synthetic colors, preservatives, phthalates, synthetic fragrances, and sulfates.
This product is also affordable. A 32 oz bottle is only $11!
Pros
Vegan and cruelty-free
Lavender essential oil smells amazing
Cleanses your hair without drying it out
Lathers very well
Cons
Some customers complained about the packaging; for example, the shampoo leaks out of the bottle and the pump doesn't always work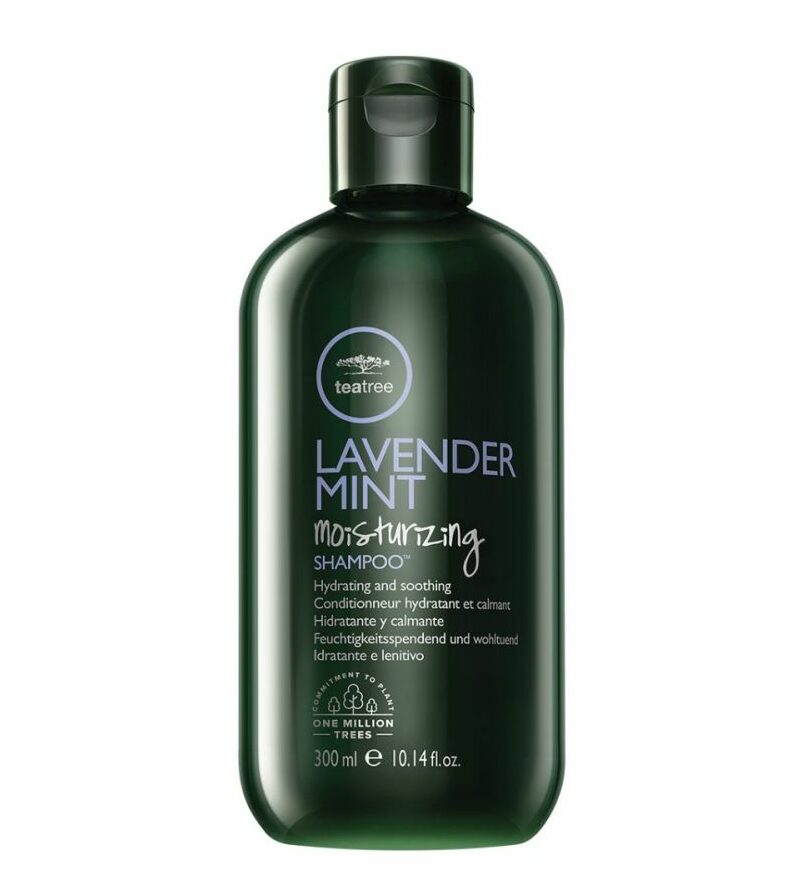 If your hair is unruly and coarse, this is one of the best shampoos you can use. While it is pricier than other shampoos on this list ($34 for a 33 fl oz bottle) it will help replenish your hair without drying out your tresses. It's ideal for daily use and the lavender mint fragrance is very calming.
Tea Tree is a line by Paul Mitchell, creating hair products with aromatherapeutic ingredients.
Pros
Lavender fragrance is real lavender, not synthetic
Lathers well
Doesn't dry out hair
Safe for color-treated hair
Ideal for dry and damaged hair
Cons
Some reviewers complained about finding fake products online. Instead of linking third-party sellers, we directly linked to the Paul Mitchell website. Please order your shampoo from there.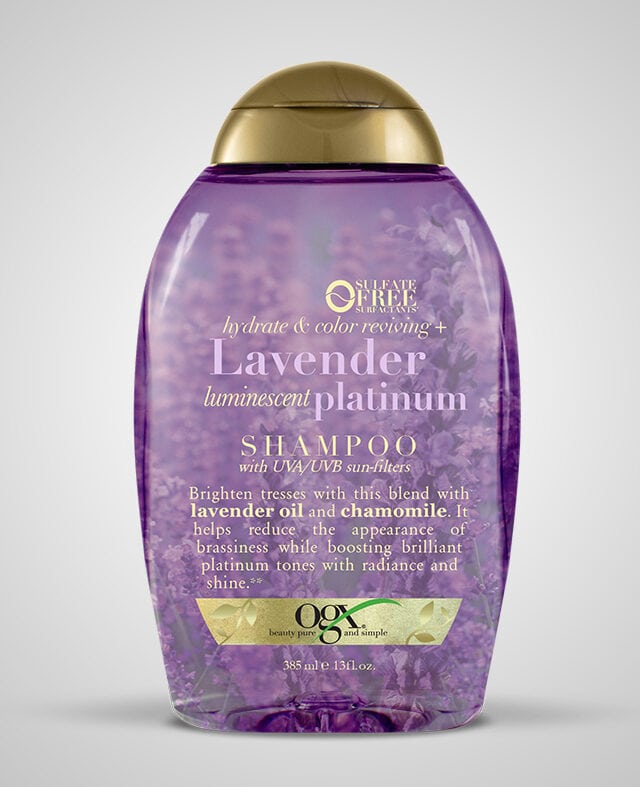 If you dyed your hair platinum blonde but still want lavender shampoo, this is the best option. This shampoo will reduce brassiness while maintaining shine. The shampoo is formulated with lavender oil plus chamomile. It's sulfate-free and will help extend the life of blonde hair.
Pros
Perfect for color-treated blonde hair
Made with lavender essential oil, smells amazing
Cons
The shampoo costs about $9 and the bottle is fairly small — about 13 fl oz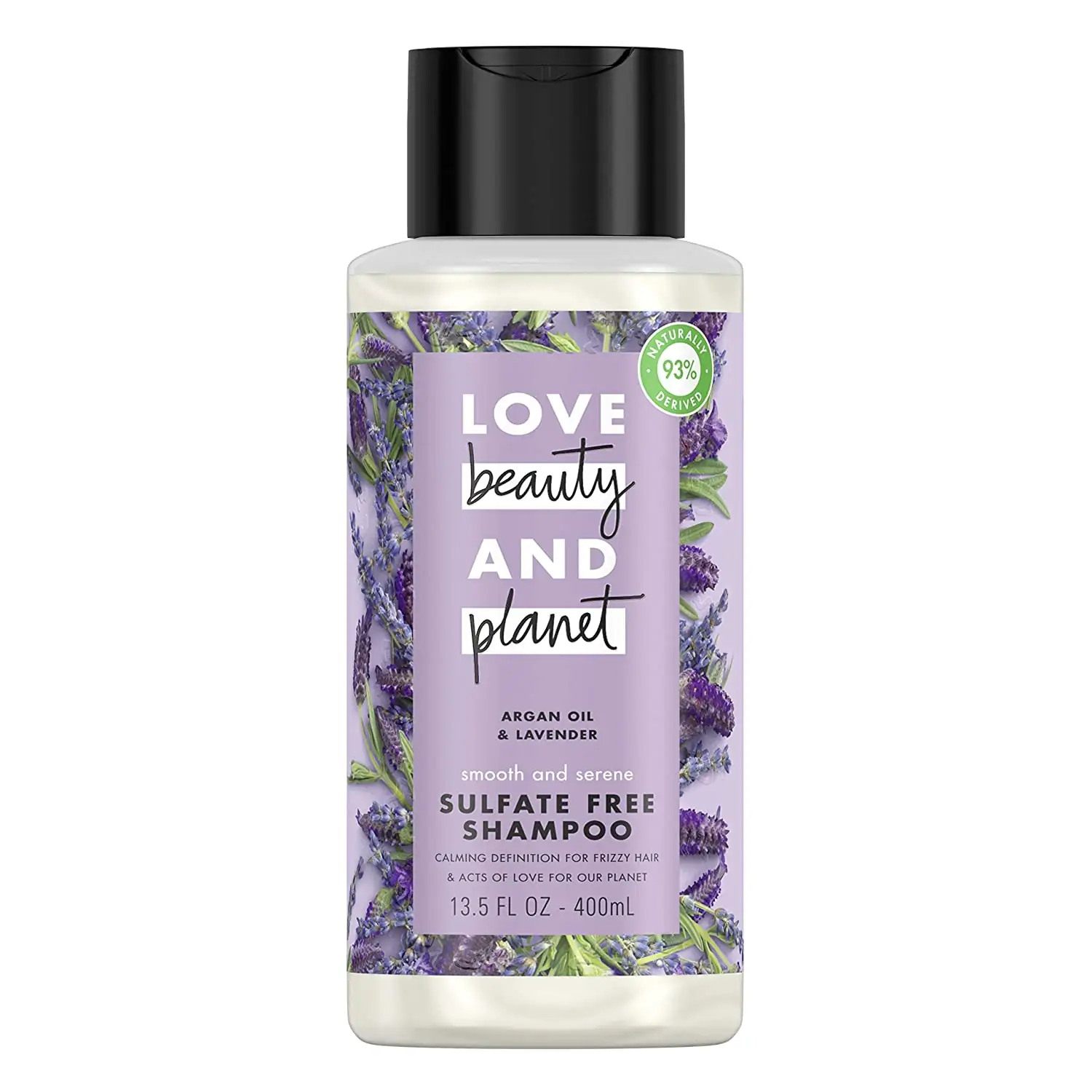 This shampoo is ultra-moisturizing, made from hand-harvested shea butter. Not only that, but the lavender smells absolutely amazing. Love Beauty and Planet is devoted to reducing their carbon footprint with their products; their bottles are made from 100% recycled materials and are fully recyclable.
Pros
Amazing scent
Ideal for all hair types
Moisturizing formula but won't weigh hair down
Smooths dry hair
Affordable price, about $7
Environmentally conscious
Cons
Though it is $7, it's only 13.5 ounces big, which isn't a lot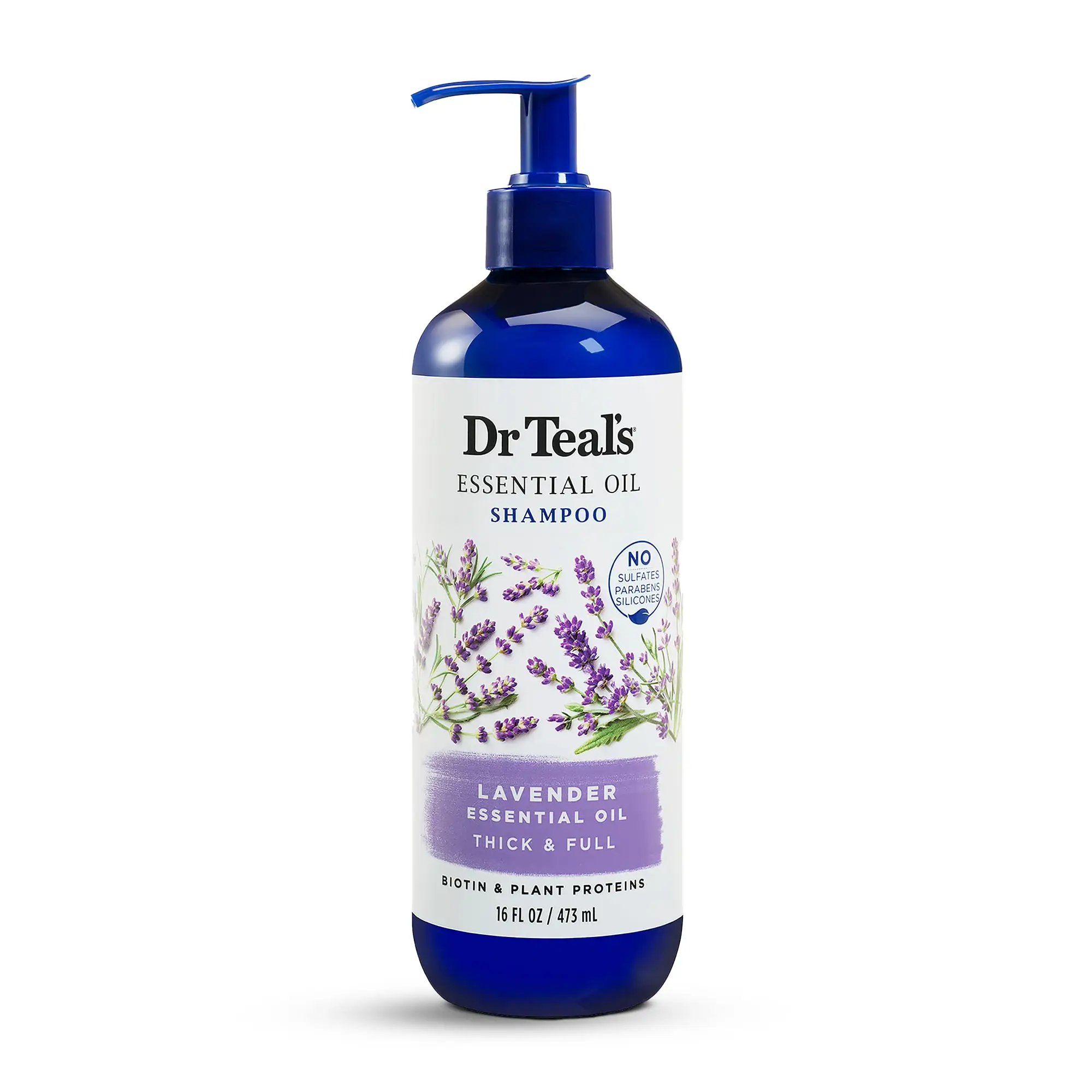 This shampoo contains lavender essential oil and it smells absolutely amazing. The lavender scent is overall very calming, perfect when shampooing your hair before bed.
Dr. Teal's shampoo is also formulated with Biotin, other essential oils, and rice and pea plant proteins. These help not only hydrate but also strengthen your hair, enhancing hair shine and natural volume.
This shampoo is safe for color-treated hair. It's free of parabens, sulfates, gluten, and silicones. This shampoo is vegan and is never tested on animals.
Pros
Relaxing lavender fragrance
Great lather
Makes hair softer and shinier
Nice packaging
Cons
Not the best shampoo if your hair is damaged
FAQs
Question: What Is the Healthiest Lavender Shampoo?
Answer: All of the shampoos on this list are ideal. But you'll want to choose a shampoo that has natural ingredients, real lavender essential oil, and is not formulated with toxic ingredients.
Question: Which Shampoo Smells the Best?
Answer: All of these shampoos smell amazing! But I like the shampoo by Avalon Organics the best. It has an earthy and authentic lavender fragrance and you can tell it's not fake.
Question: Should I Also Use a Lavender Conditioner?
Answer: It's entirely up to you! Either product contains hair-loving lavender essential oils that will offer your hair so many benefits. You can find most of these shampoos with a corresponding lavender conditioner.
Question: Can Lavender Damage Your Hair?
Answer: Overall, lavender is safe for the hair. It also offers a ton of benefits, such as promoting hair growth. You can even apply lavender oil directly to your hair!
Question: Can I Use Lavender Shampoo on Aging Hair?
Answer: Absolutely! The right lavender shampoo will leave your hair looking shiny. With all of the benefits that lavender can offer, it will help reinvigorate your hair and scalp. If you dye your grays, just make sure the lavender shampoo you use is suitable for color-treated hair.
Question: Do You Leave Lavender Shampoo on Your Hair?
Answer: You don't need to. As long as you rub in the shampoo well, you'll be able to see results. However, you should leave all conditioners in your hair, whether it's a lavender conditioner or another type. This source recommends you leave conditioner on your hair for three minutes. What I do is apply the conditioner, wash the rest of my body, and then rinse it off.
Question: What If I Want to Dye My Hair Lavender?
Answer:Lavender-colored hair is difficult to maintain, so only use products that are fit for color-treated hair. For best results, visit a stylist. Otherwise, find a good hair dye where the purple is lighter and icier — otherwise, you'll have vivid purple hair.
Bottomline
Lavender is a flower and herb that offers a myriad of benefits, especially to your hair. Because of this fact, there are many lavender shampoos out there.
Out of all of the shampoos I mentioned, the Avalon Organics one is my personal favorite. It not only smells amazing but is made of vegan ingredients, is cruelty-free, lathers and cleanses well, and won't dry your hair out.
However, all of these shampoos are great. Take a look at our recommendations as well as our buying advice when purchasing lavender shampoo. The brands we mentioned are all reputable and have generally positive reviews. We also made sure to choose affordable shampoos, though a couple of these are premium shampoos for specific hair types and thus are more expensive.
You'll also want to consider your personal hair goals, any allergies you have, and lifestyle preferences, such as vegan and cruelty-free.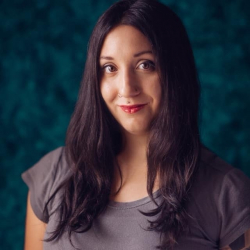 Latest posts by Stephanie Jensen, Hair Trend Spotter & Home Tester
(see all)