Icy blonde is one of many colors inspired by nature. Other colors that are inspired by nature include mushroom brown, caramel highlights, and strawberry blonde.  Icy blonde is one of the more striking colors that is bound to stand out. It can also look very natural for some, depending on how exactly you color it.
What is Icy Blonde?
Icy blonde is a color that is inspired by the cool, white tones of ice. This means that it can be completely white, have shades of blue in it, be an almost silver color, or have different shades of cool blonde throughout. It requires a bit of maintenance and can be difficult to achieve but looks stunning.
Things to Consider for Icy Blonde Hair
You Must Bleach Your Hair
There is absolutely no way to get icy blonde with color. You have to use bleach for this color. When lifting your hair color, there is always going to be warmth in the hair that pulls through. Haircolor is not able to completely break through this warmth. It simply masks it. Bleach is the only thing that will break through the warm level that can create a true icy blonde.
Don't let this scare you from coloring your hair icy blonde. There are healthy ways to color your hair with bleach. A few of these ways are to use a bond builder (Olaplex), using a low-level developer, and lightening your hair in steps over time. However, this does not mean your hair will be completely uncompromised. You will still need to use the right products to keep your hair healthy.
It May Not Be Possible for Everyone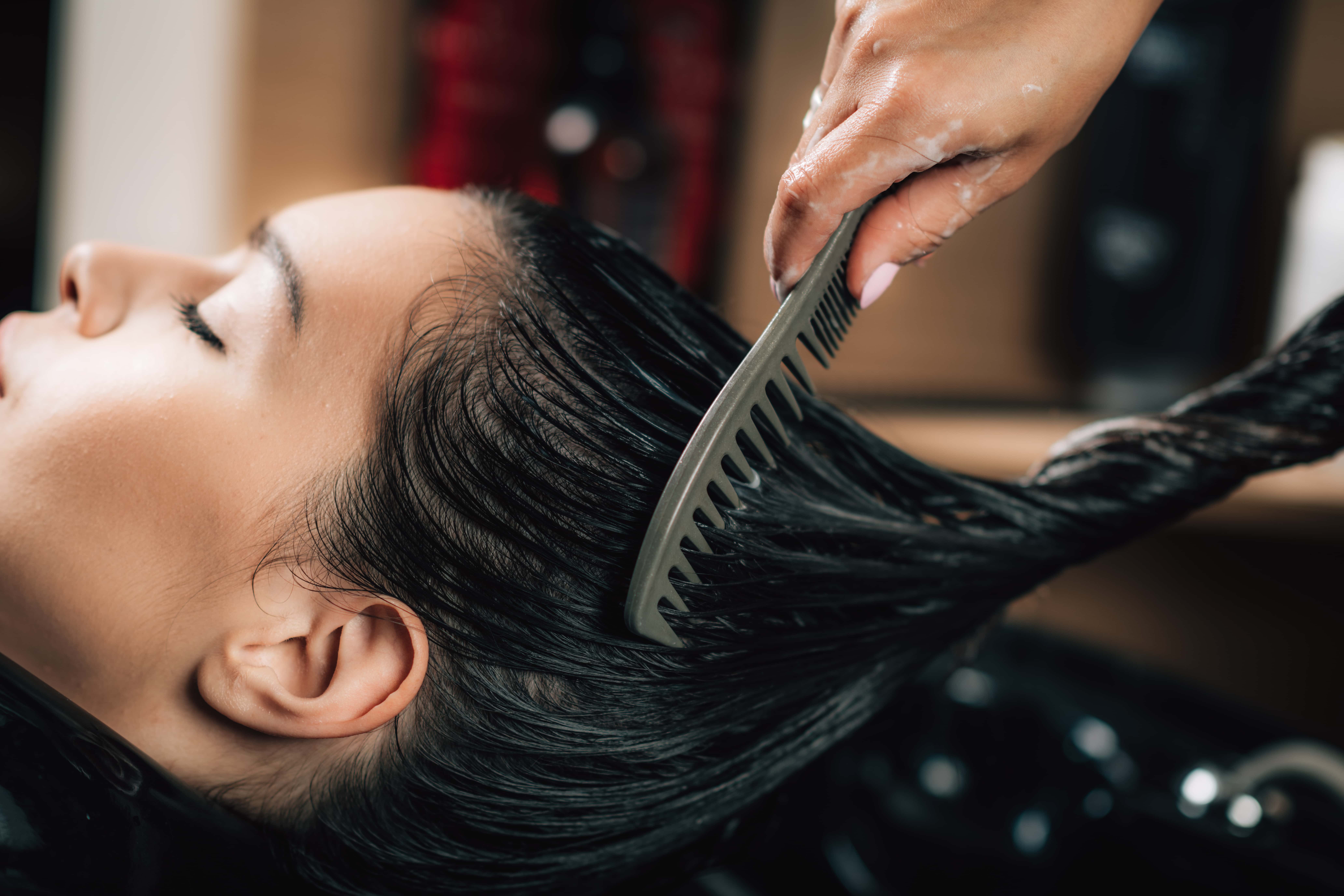 Icy blonde is, unfortunately, not possible for everybody. The people who should not attempt to color their hair icy blonde are those with dark box color on their hair, black hair, or already compromised hair. It is not possible for those with dark box color or black hair because there is too much melanin in the hair. Melanin is the thing responsible for your skin, eye, and hair color. You have to remove nearly all of it to create icy blonde, which is very damaging.
If you or your stylist feel your hair is too compromised to color it icy blonde, don't worry. There are ways to bring it back to health so that you can eventually have icy blonde. Firstly, you should start a regimen of good damage products, including shampoo, a mask, a leave-in conditioner, and a heat protectant. I also recommend trimming your hair regularly until your hair feels healthier.
The Steps to Get Icy Blonde
For those with blonde hair already, getting to an icy blonde can be done in one coloring session. For most others, this is not the case. To maintain the health of your hair, you will need to lighten your hair in sessions with 2-4 weeks in between each session. Most find that the in-between steps are not super pretty because they include warmth and darker shades of blonde.
Most people should be able to get to an icy blonde within 2 steps. However, for those with darker hair or previously colored hair, it can take up to 4 or 5 steps. I've included the steps you may go through on your icy blonde journey below.
Maintenance
The maintenance for icy blonde is very high compared to other colors. Cool blondes tend to go warm over time due to sun exposure, hard water, certain products, and anything else that touches your hair. Therefore you need to have it toned back to an icy shade every 4-6 weeks and you need to be using a toning shampoo and conditioner at home.
You also need to make sure you are getting touchups regularly. If you let your roots grow out more than a half-inch to an inch, you will have to repeat the same steps mentioned above. The average person's hair grows out a half-inch every month, so you should have it touched up every 4-6 weeks.
Price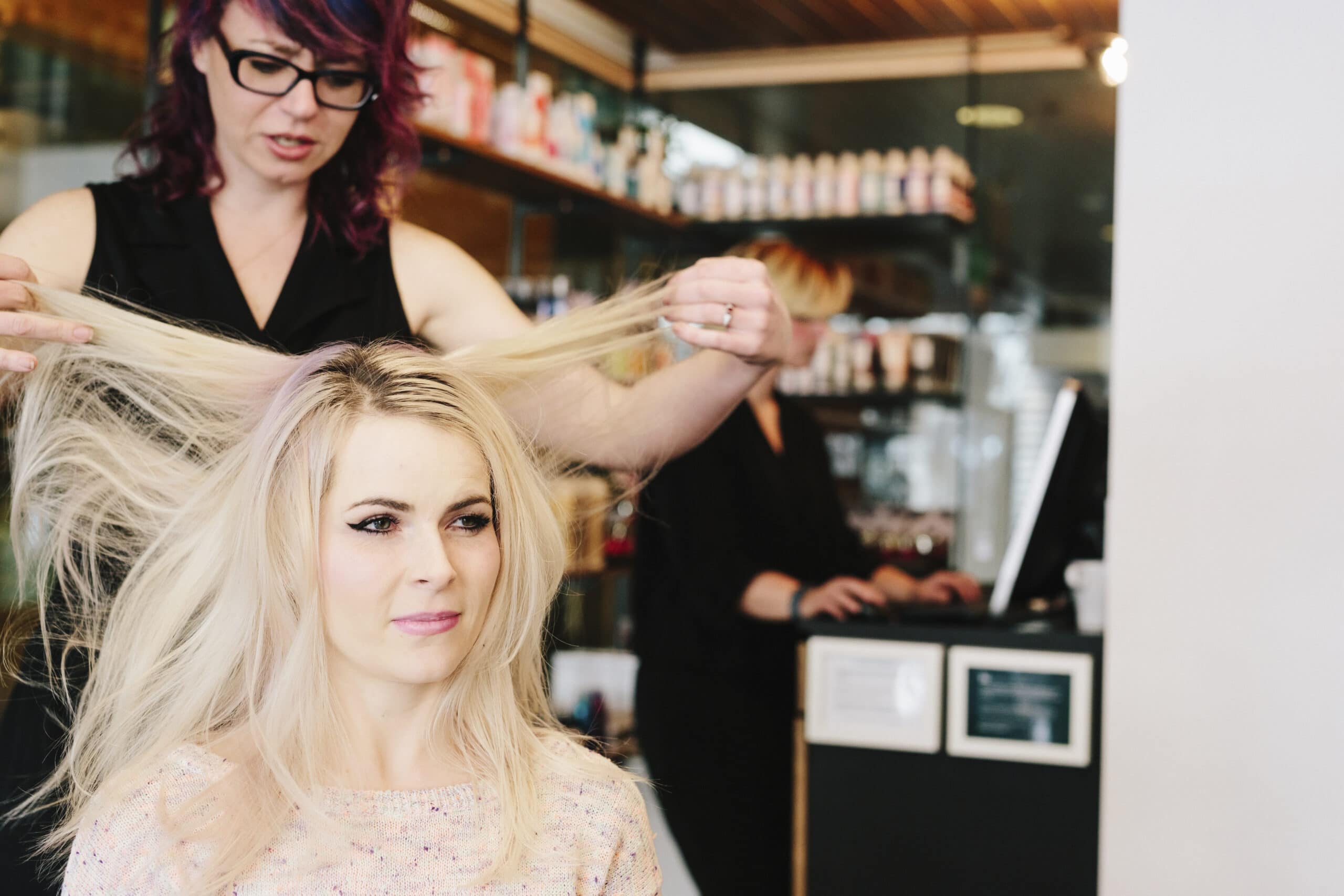 Many factors go into the price for coloring your hair icy blonde, such as if you add Olaplex, how much hair color you need, and how many steps it takes to get you there. Generally, you should expect to pay anywhere from $120 to $200 per session. Touchups will cost around $80 to $120.
The reason icy blonde costs so much more than a normal all-over color is that it is technically a two-step process. You can not achieve icy blonde by only applying bleach all over your head. After you bleach it, you then need to apply a toner or, in extreme cases, apply a second color all over.
Your Skin Tone
Icy blonde is not a suitable color for every skin tone. For those with a fair, pink skin tone, icy blonde can drown out your coloring. These skin tones can still look great in a white blonde. However, it should be more of a vanilla blonde, neutral blonde, or golden blonde.
The skin tones that are most suitable for icy blonde are olive, beige, and darker skin tones. The cool tones in this blonde accentuate these skin tones and compliment each other. For darker skin tones, it can give a striking look that is sure to stand out.
Best Icy Blonde Colors
Platinum Blonde
Platinum blonde is the original icy blonde color. It has been around since the '80s and methods to achieve this color have become better and better throughout the years. This color is characterized by cool tones of blonde with undertones of blue-violet.
You can achieve platinum blonde with different levels of blonde. You can do a darker platinum blonde or be almost completely white. This is a great choice for those with darker hair or those with more fragile hair due to its ability to be a darker blonde.
White Blonde
To resemble the look of ice or snow the most, white blonde is the color to go for. This is as light as you can get. It is also a tricky color to get and maintain because there is a very thin line between golden blonde and ashy blonde. You want to be right on that line with a white blonde.
White blonde may not be achievable for those with dark hair, box-colored hair, or very fragile hair. It is almost completely devoid of color. Therefore removing that much color from dark hair or box-colored hair can be damaging.
Silver Blonde
Similar to platinum blonde, silver-blonde has blue-violet undertones. The difference is that it is a much stronger mixture of those blue-violet tones. Putting this extremely ashy toner over lightened hair creates a fashionable grey hair look.
The thing about silver-blonde is your hair must first be lightened very light to make it that grey color. If there are too many warm tones left in the hair, you will not get silver blonde. Putting a silver toner over hair that has not been lifted to a pale yellow first will either turn a muddy color or a beige color.
Dirty Silver Blonde
Dirty silver-blonde is silver-blonde highlights mixed with an ashy, darker base color. This color is nice because it gives you the look of dimension and can go longer between touchups than an all-over icy blonde. It can also be much less damaging than other icy blondes since you are not lightening every strand.
To achieve this color, you must highlight your hair to a pale yellow. You can add as many or as few highlights as you would like. The more highlights you add, the lighter the silver color will be. If your starting hair color has some warmth in it, I recommend toning it with a gloss between the foils.
Pearl Blonde
Another dimensional color that is lighter than dirty silver-blonde is pearl blonde. This color is a mixture of violet-based, blue-based, and white blonde highlights. This mixture of different icy tones gives your hair an iridescent look like a pearl.
If your hair is dark, you may need to lighten your hair all over before adding in the different tonal highlights. This will make this a double process and can make it a longer and more expensive process. If your hair is blonde already, you can simply do a heavy highlight with different tones of icy blonde.
Balayage Icy Blonde
This color is very popular for those wanting low maintenance and a more natural look. Even though icy blonde is a very striking color, mixing it in with your natural by balayaging it gives you more of a sunkissed look. You can do any shade of icy blonde with balayage as long as your hair gets light enough for your desired color.
You will need to do more than one session of balayage to get your hair to an icy blonde. It is rare to get icy blonde with balayage in one session due to its painting technique. This can seem intimidating at first, but once it is the desired color, you will not need to bleach it again for 6 months or longer.
Rooty Icy Blonde
Rooty icy blonde is similar to balayage in the way that it doesn't need as much maintenance as other icy blondes. This color is when the majority of your hair is all over icy blonde and then faded up to your root color. You can do any shade of icy blonde with this color as long as your hair gets light enough for it.
This color technique is much different than balayage. It is basically an ombre that is brought up to the root area. The hair is first teased up to the root and then fully saturated in color from the teased area down. Therefore, you may be able to get icy blonde in one session if your hair is light enough at first.
What To Ask For in the Salon
Before going into the salon, save 4 to 6 photos of colors you do like and similar colors you do not like. Descriptive words don't always mean the same thing to everyone. Bringing in photos will ensure there are no mix-ups during the consultation and your stylist knows exactly what you are wanting.
I also recommend letting your stylist know the price range you wish to stay in, including maintenance care. Coloring your hair icy blonde can become a very expensive process, so you don't want to encounter any surprises when you reach the cashier. This also gives your stylist the chance to talk about cheaper alternatives.
During your consultation, there are a few other things you should mention. These are Olaplex (or other in color treatments), the toner, and what kind of products you should take home to maintain your hair health and color. These elements are essential for icy blonde.
How to Do It At Home
If you decide to color your own hair to an icy blonde, I recommend doing an all-over icy blonde. Dimensional icy blondes are very hard to achieve and will most likely not turn out well if you are coloring it yourself. It is also much easier to touch up by yourself later.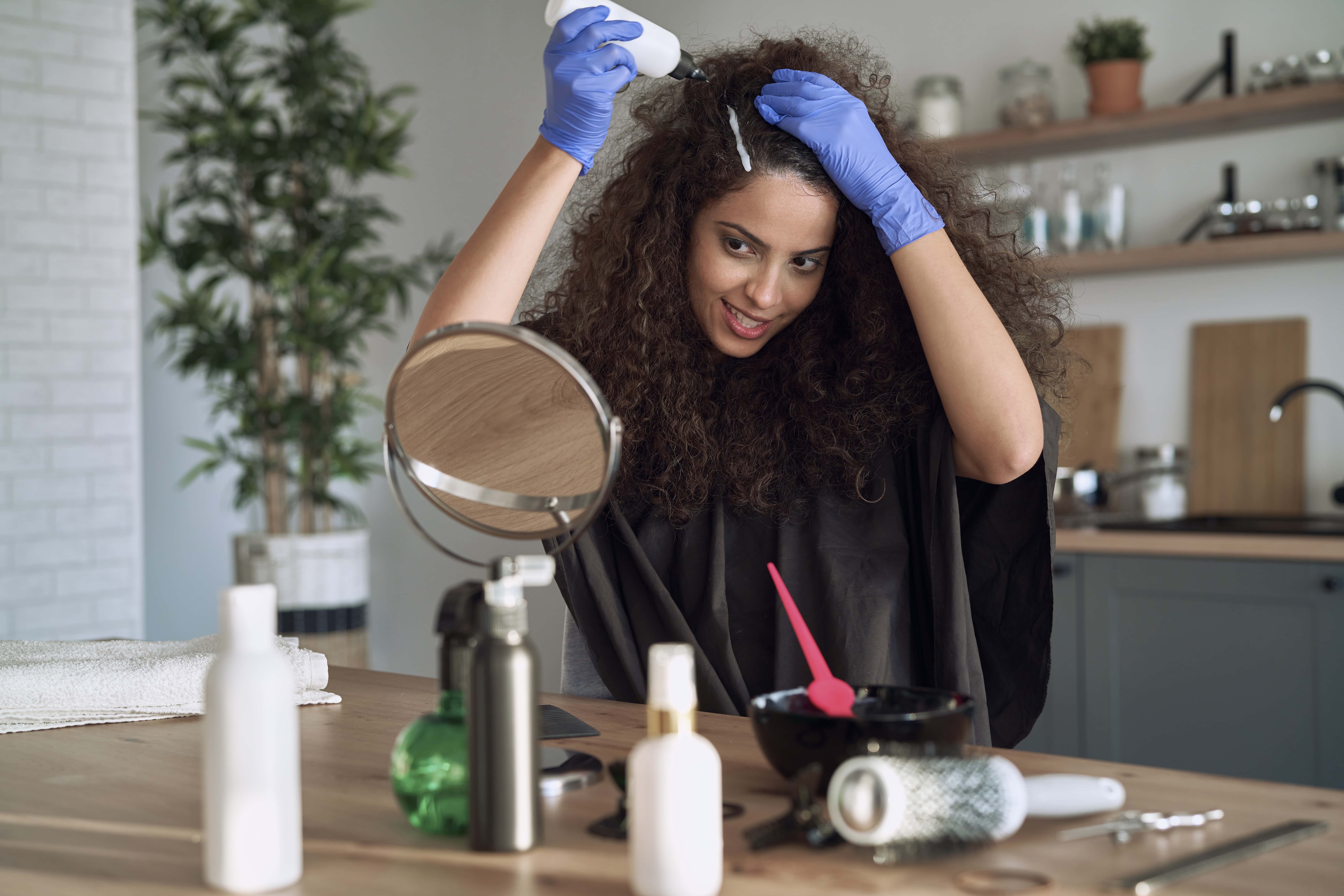 Determine Starting Color
Your starting color will help you know what shade of icy blonde you will be able to achieve and how many processes it will take to get there. If your hair is already a dark to light blonde, you can use a weaker formula and possibly have it icy blonde in one session. If your hair is darker or box-colored, you will need a stronger formula, and it may take 2 to 3 coloring sessions.
Determine Hair Health
Before coloring your hair icy blonde, you will need to see if your hair is healthy enough to go through the process. You can do this by clamping a clean strand between your fingers at the bottom. Slide your clamped fingers up to the root. If it feels rough, it has some damage, and if it feels smooth, it is healthy.
Choose The Right Color
You will need to start with bleach. Depending on your hair health and starting color, you will use a different developer. 10 volume is the weakest developer, and 40 volume is the strongest. You should not use 40 volume unless your hair is darker and feels extremely healthy. Below are some good bleach choices: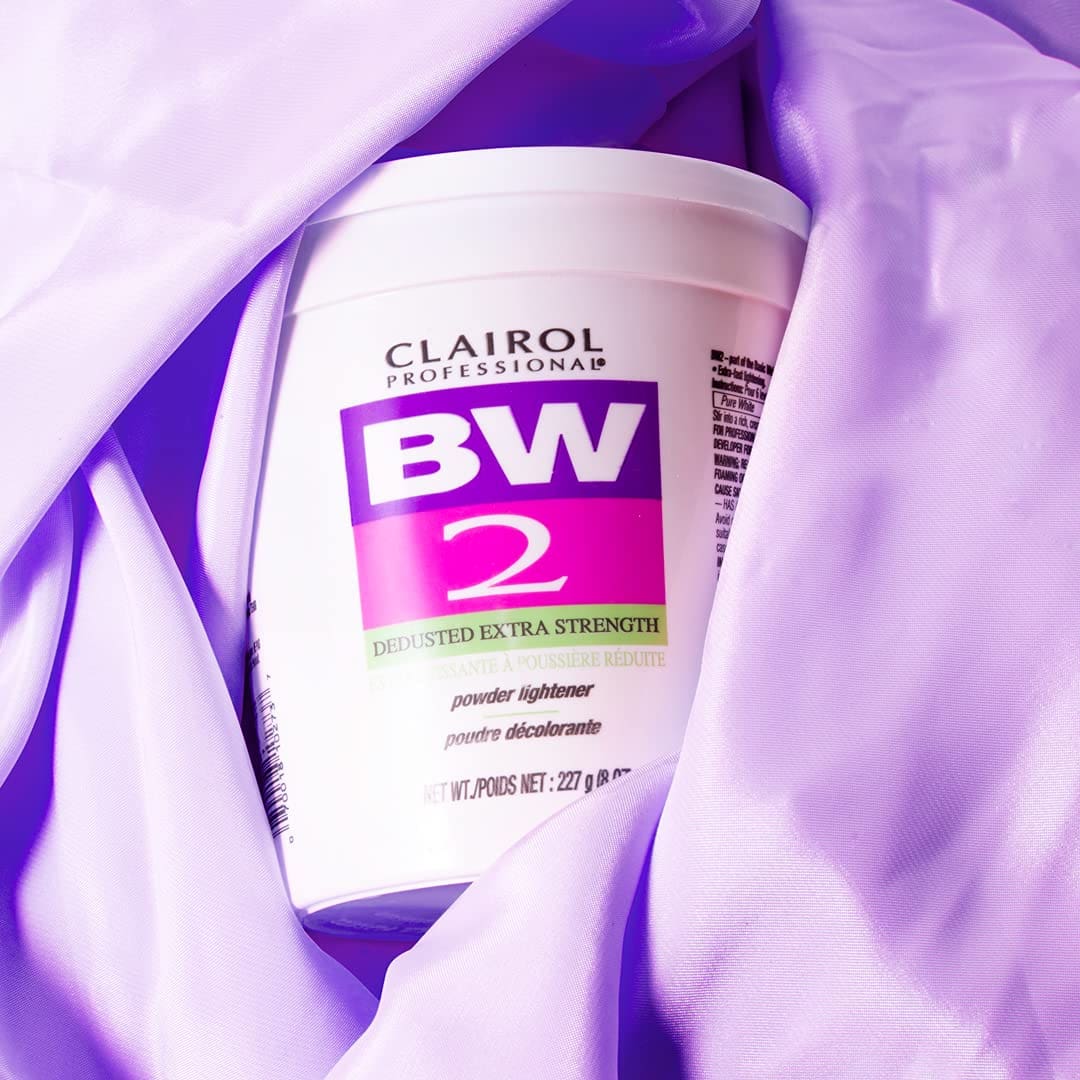 If you do decide to add an in-color treatment, which I highly recommend, you should know that it may make your hair not lift as fast. However, I think the sacrifice is worth the health of your hair. Below are a couple of good in color treatments:
Lastly, you will need a toner. The toner determines the shade of icy blonde you will get. A common misconception is that toner will make your blonde look lighter. It is the opposite, but it gets rid of that warm tone everyone's hair naturally goes to when bleaching. Therefore, you must make sure your hair is lifted light enough to take the toner.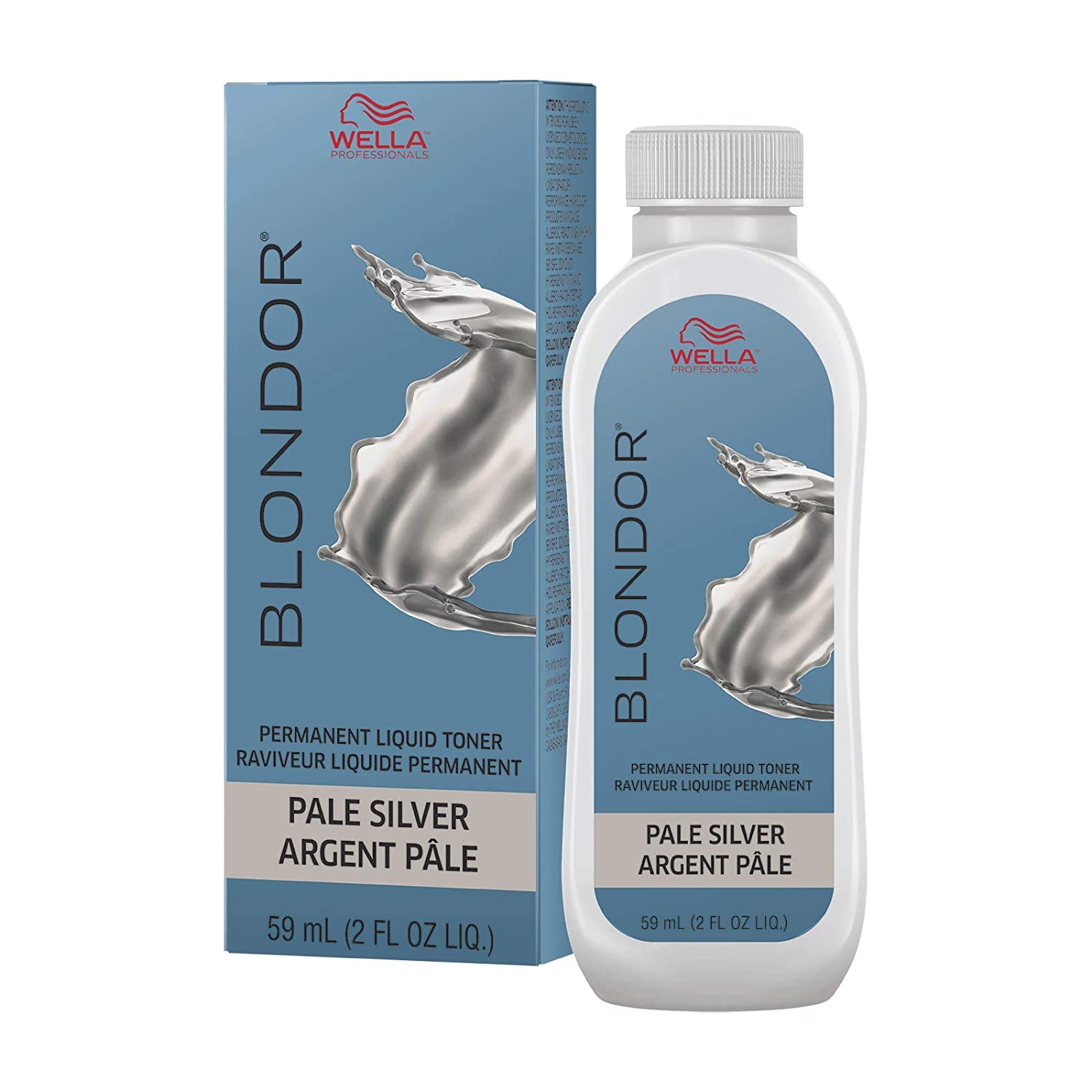 Here are some good icy blonde toners:
Apply The Color
You want to start your color process with clean hair. This will ensure that there is nothing on your hair that can block the color from doing its job. You can then apply the bleach starting at the midshaft to the ends. Once the midshaft and ends lighten for about 15 minutes, you can then apply the bleach to your roots.
Let this process for 45 minutes or until your hair becomes a pale yellow to white color. If your hair does not reach this level of lightness in 45 minutes, wash it and tone it with a darker color. You will have to redo the bleaching process in 2-4 weeks, repeating this cycle until it becomes light enough.
Once your hair is lightened, rinse and shampoo. Do not condition yet. Towel dry your hair and apply your toner quickly like you are shampooing your hair. Make sure everything is fully saturated in toner. Let this sit for 15 minutes until it looks way ashier than intended. Lastly, shampoo, condition or mask, and blow-dry.
How to Maintain Icy Blonde
Icy blonde is one of the hardest colors to maintain. You have to have it touched up frequently, it always fades back to a neutral or warm tone, and it can easily become damaged without proper care. Luckily we have a few ways to help prevent this from happening. Below are a few products that you can use to keep your hair healthy and icy between touchups.
FAQ's
Question: Is icy blonde hard to maintain?
Answer: Icy blonde is one of the hardest colors to maintain. It needs to be touched up frequently, becomes warm very easily, and needs products to prevent damage. Luckily, there are plenty of products out there to help make maintaining icy blonde easier.
Question: How long do you leave icy blonde toner on?
Answer: Generally, you should leave your toner on for about 15 minutes. However, if you feel the toner has not done its job yet, you can leave it on for up to 25 minutes. Alternatively, if you feel it is done in less time, you can rinse it as soon as 5 minutes.
Question: How long can you leave the bleach on your hair?
Answer: You can leave the bleach on for up to 45 minutes. If you don't feel your hair is light enough, you must wash your hair and wait 2-4 weeks before bleaching again. If you attempt to bleach again directly after, you risk your hair becoming severely damaged.
Question: What products should I use after bleaching my hair?
Answer: I recommend using toning products and damaged products. These include toning shampoos, toning masks, damage shampoos, damage masks, leave-in conditioners, and heat protectants. Using a mixture of all of these products will ensure your icy blonde stays ashy and healthy.
Conclusion
Although icy blonde can be difficult to accomplish and maintain, it is a color that everyone is sure to notice. No matter the shade of icy blonde you go with, it stands out. You can also do so many fun colors once you are icy blonde because it is a blank canvas. So have fun with it!
Looking for more inspirational readings? Check out: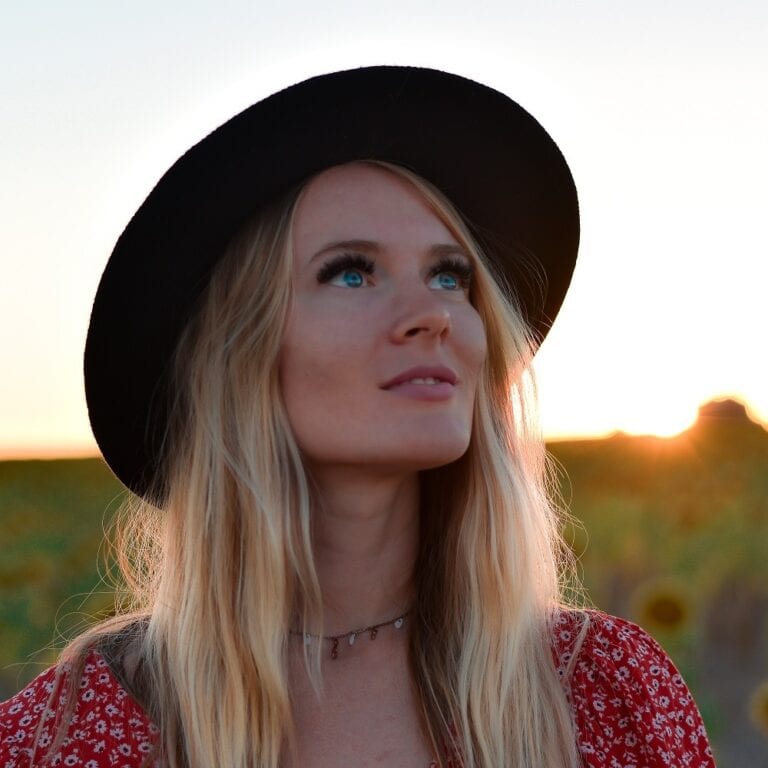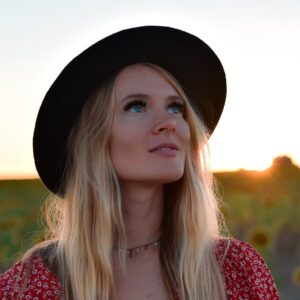 Latest posts by Haley Parker, Licensed Cosmetologist 10+ years
(see all)