Caramel is one of the most interesting hair colors. It can vary from highlights on brown hair and can add warmth to blonde hair . That's because caramel encompasses both blonde and brown hair in a lovely combination.
There are many ways to achieve the caramel hair color. This hair color has different shades and looks great with various hairstyles and cuts.
Do you need some caramel hair inspiration? Here's a guide to the different caramel hair color ideas available.
About Caramel Hair
What is the caramel hair color? At its core, caramel is a blend between blonde and brunette. But there are multiple variations of the caramel hair color. These include sunkissed highlights, warm blonde, chestnut brown, and some caramel shades can be very deep.
Caramel is a great color if you have deep brown hair and want to brighten up your complexion. If you have blonde hair and are debating about going darker, caramel is a good in-between shade to gauge how much you like darker hair.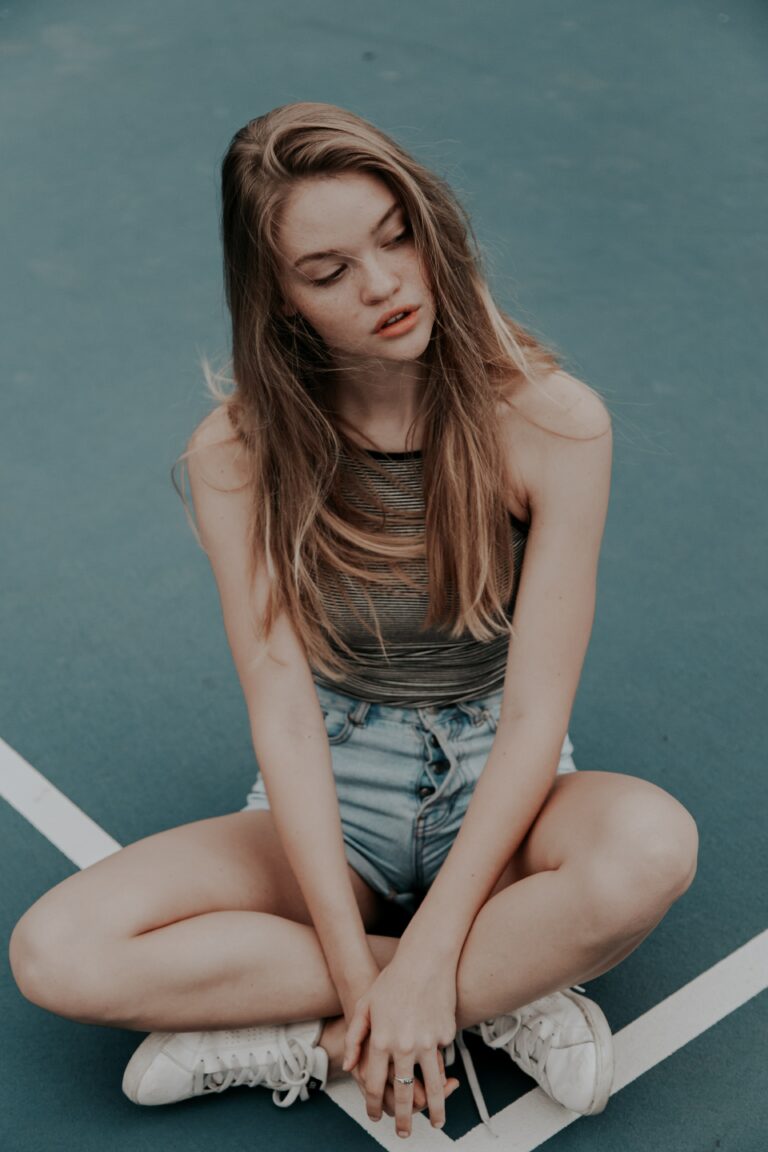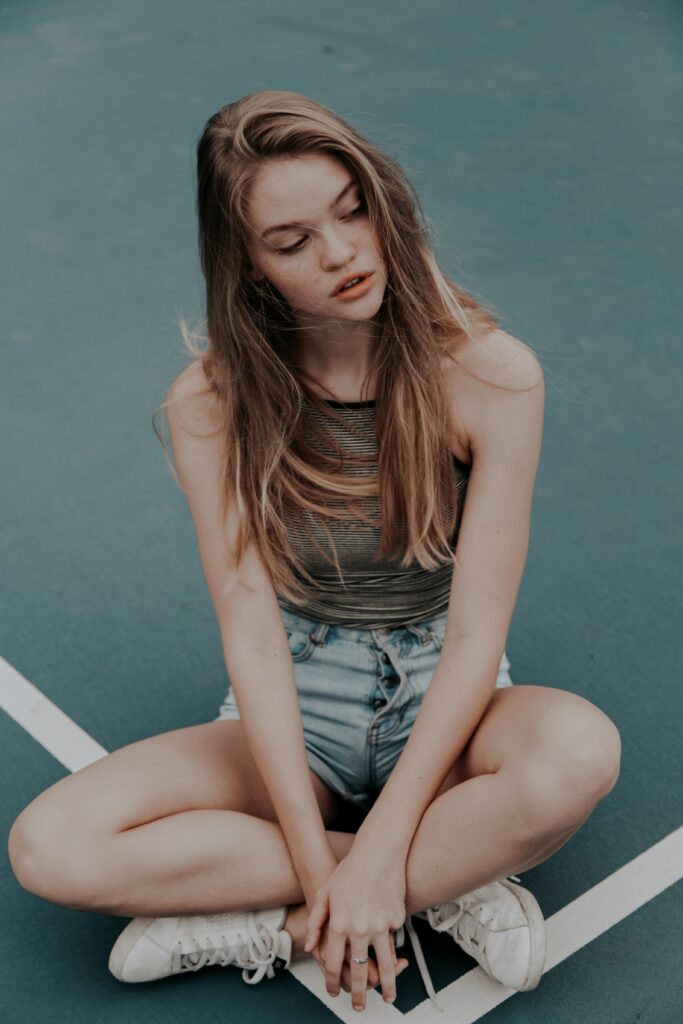 Who Looks Best With This Hair Color?
First, let's look at your skin undertones. Caramel is a warm shade, so it looks best on those with warm or neutral undertones. If you have cool undertones, it's best to choose an ash hair color .
While natural brunettes look best with caramel hair, natural blondes with warm undertones can also pull off this hair color.
As far as eye color is concerned, caramel hair will bring out hazel and brown eyes.
DIY or Professional?
Should you dye your own hair caramel or go to a professional? This depends on the look you want. Specific techniques, such as balayage, should be handled by a professional. And if you need to bleach your hair, that's also not something you should do yourself.
But if you're simply putting dye box on your hair, you can do this at home. However, I only recommend this if your hair is close to the natural caramel color.
Is Caramel Hair Low Maintenance?
For some people, caramel hair is very low-maintenance. If your hair is naturally light brown or dark blonde, you can expect barely any maintenance.
But if you hair is a very dark brown/black or light blonde, you'll have to keep up the color more. I suggest not washing your hair often and using a dry shampoo in-between washes.
In addition, you'll also have less maintenance if you choose highlights over all-over color.
How to Maintain Caramel Hair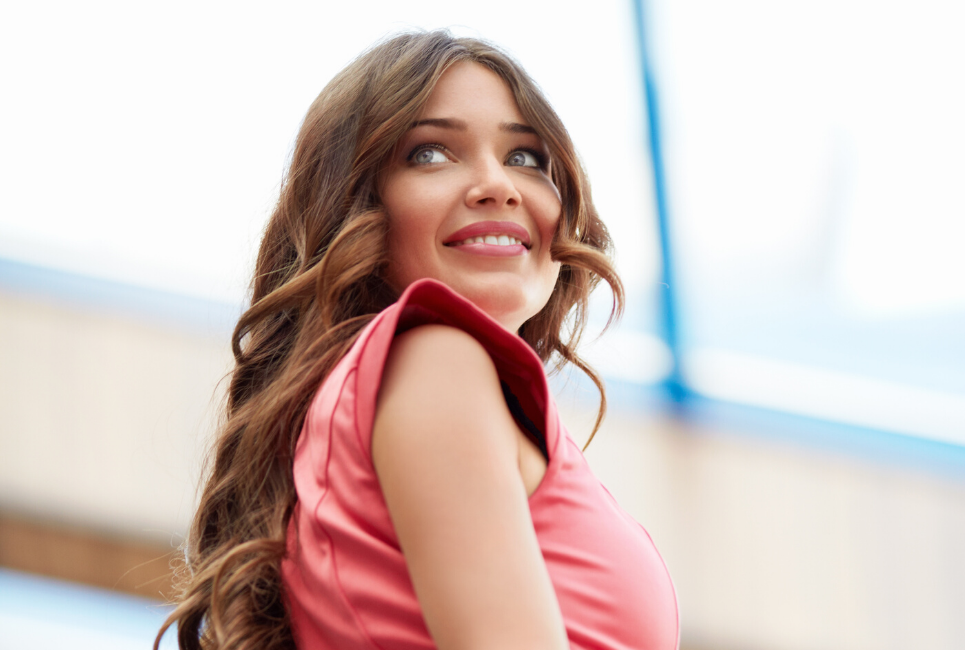 Use the Hair Mask Once a Week
This is especially important if you bleach your hair. The hair mask will moisturize your hair, ensuring your locks don't succumb to damage. Most hair masks require you to put it all over your hair after washing, leaving it on for a few minutes before rinsing it out.
Use Hair Products Formulated for Color-Treated Hair
Products that contain sulfates and other harsh ingredients strip your hair of the caramel color. Shampoo, conditioner, and other products made for color-treated hair will help preserve your hair color. I still suggest washing your hair as infrequently as you can.
Wash Your Hair in Cold Water
While it feels uncomfortable, washing your hair in cold water is the best way to wash your hair while increasing color staying power. That's because hot water opens up your hair cuticles and rinses out most of the color.
What I like to do is wash my hair under the faucet. That way, you don't have to worry about washing yourself in cold water.
Use Fewer Hair Styling Products
Caramel hair looks best on wavy and curly hairstyles, in my opinion, just put away the hair straightener for the time being. What I like to do is put hair texturizing spray in my hair, scrunching it, and letting my hair air dry.
How to Choose a Caramel Hair Color Shade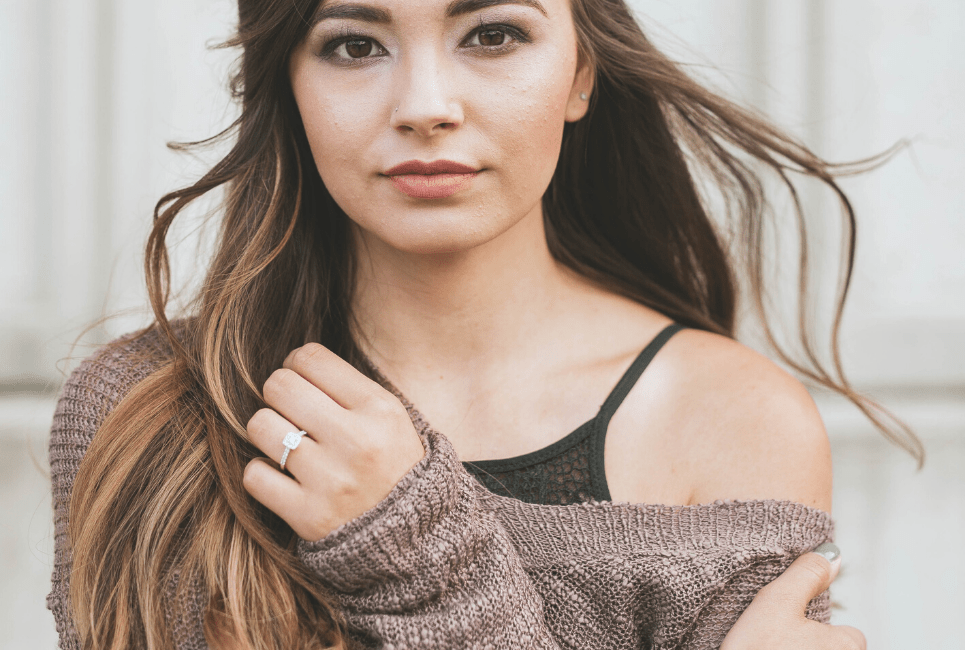 With so many caramel hair color options, it can be difficult to find the best shade for you.
First, ask yourself if you want to go lighter. If so, you may want to opt for caramel-blonde highlights. If you want rich color but don't necessary want to go lighter or darker, opt for a honey or spice shade if your hair is naturally light or a golden brown if your hair is naturally on the brown side.
If you're still not sure what you want, balance is key. Take your natural hair color, undertones, and eye color into consideration. You can always ask a hair stylist about their recommendation.
What If You Have Gray Hair?
Do you want to have caramel hair but are trying to cover up your grays? What if your whole head is gray? Caramel actually blends into gray perfectly. Since caramel is a blend between brown and blonde, this color looks amazing on anyone and gives your gray hair some dimension.
We also recommend trying caramel highlights because they add warmth to your complexion, helping you look younger. While you can use caramel to hide your grays, we actually recommend you accentuate your grays with caramel for a very unique look.
Alternatives to the Caramel Hair Color
Not sure if caramel is the right color for you? You can opt for a balayage or highlights if you're not sure what you want.
Be sure to go for opposites; for example, choose brown balayage/highlights if your hair is blonde and vice versa if your hair is brown. Light brown is also a safe look if you want to go darker but not too dark.
Tortoiseshell is also a trending hair color. This is a dark caramel balayage, but some tortoiseshell colors may look more like honey, golden, chestnut, or even blonde highlights. It's a way for people with black or very deep brown hair to brighten up their complexion without going overboard with the bleach.
Our Favorite Caramel Hair Color Looks
Are you ready to experiment with the caramel hair color? Before you do, take a look at some of these caramel hair color ideas for inspiration.
Caramel Frappe
Do you love nothing more than a caramel frappe first thing in the morning? If so, you'll love this look! Auburn hair mixes with caramel-blonde streaks for a smooth and warm look that will perk you up more than your morning cup of coffee. Credit: @touchedbyjama.
Dark Caramel
I have naturally dark hair, so if I did a caramel color I would do something like this. This is the perfect fall hair idea, as well. The caramel colors are added to the bottom as a balayage. As a result, the balayage creates simple dimensions but the color is absolutely beautiful. Hair done by @hairbysalah.
Here are a couple of options to consider if you're planning to color your hair at home:
Spicy Caramel
If you truly want a unique caramel balayage, this is a look you should try! The caramel balayage has a tint of red to it, so it especially looks spicy. @madcarsonhair hair painted this balayage, and the result is stunning.
Caramel Toffee
If you have cool undertones, you can still pull off caramel hair. Choose a toffee color to bring out the cool undertones in your skin. The toffee/caramel highlights brighten the model's complexion but is subtle enough to look natural. Credit: @razzohaircare.
Curly Caramel
Caramel hair looks beautiful with just about any hairstyle, but I especially love the way the caramel color highlights curls. This is a lovely curly hair look that will give your hair some life. The caramel highlights here also look golden, so this is a great hair idea for the summer. Credit: @hairby_arci_
Blonde Caramel
Do you want to go caramel but don't want to sacrifice your blonde locks? Have the best of both worlds with this look! The caramel highlights here look almost peachy, blending into the blonde hair perfectly. There are also ginger highlights here to add a more interesting dimension. Credit: @colourkristina.
Dark to Light
This is a lovely cross between an ombre and a balayage. The model's hair is dark at the roots, fades to auburn, fades to caramel, and then fades to blonde. This look is so complex yet blends so effortlessly. Finished with a natural wavy hair look, this is a lovely look for fall. Credit: @cryshairlab_.
Light Caramel Highlights
This is the look I think of when caramel highlights come to mind. These highlights will brighten up anyone, especially if your hair is naturally dark. And when styled with these long waves, you'll have a lovely look that's totally effortless.
FAQs
Question: What Tones Do Stylists Use to Get Caramel Highlights?
Answer: This depends on your natural hair color, which is known as the base color. There are light and dark caramel tones that your stylist may use. Always ask for their recommendation before choosing a specific shade of caramel.
Question: What Are Different Shades of Caramel?
Answer: We mentioned that caramel hair is very versatile and there are different shades of caramel. Here are some popular options:
Golden brown caramel: medium brown hair color that has a sunkissed glow
Chocolate caramel: a subtle caramel color that's only a couple shades lighter than black. The color is soft yet still very rich.
Salted caramel : a slightly lighter caramel shade where blonde adds some depth
Question: Will Caramel Highlights Damage My Hair?
Answer: Anytime you bleach your hair, you risk damaging your locks. The amount of damage done depends on how much the stylist processes your hair and how you maintain your hair after the salon visit.
Question: Can I Get Caramel Highlights Without Bleach?
Answer: If your hair is dark, you'll pretty much need bleach in order to get caramel highlights. It's the best way to lighten hair, so you get the best caramel highlights. If your hair is light, you likely don't need bleach, but this depends on the look you want.
Question: Are Caramel Highlights Trending?
Answer: Caramel highlights are still trending , and I always saw this look as a year-round color that's always in style. That's because caramel hair is a lovely color that warms up anyone and is very versatile. Just about anyone can pull off this color.
Question: Should I Get Caramel Highlights or Balayage?
Answer: First, let's cover the difference between highlights and a balayage.

Highlights are what they sound like — the stylist brightens the hair by lightening sections at the top of your hair. They follow a specific pattern to add depth. They usually use foils to create a bigger color shift.

Balayage doesn't follow a specific technique. The stylist paints on the color on the hair, resulting in a more natural look. Balayage also doesn't color big chunks the way highlights do; rather, the stylist colors your strands depending on what will flow naturally.

So, which look is best for you? If you want a more intense color shift and are looking to lighten dark hair, you'll prefer highlights. If you want something natural and non-uniform, opt for a balayage.
Question: I Have Fine Hair. Should I Get Caramel Highlights?
Answer: Caramel highlights look lovely on all hair types, but especially if your hair is fine.

The pops of caramel color can add texture, making your hair look more volumized. However, if your hair is fine and damaged, you may want to think twice about bleaching your hair. Always ask your stylist for their recommendation.
Question: I'm a Mature Woman. Should I Lighten My Hair With Caramel Highlights?
Answer: Hair that is too dark can accentuate grays and make you look overall older. In addition, dark hair can accentuate wrinkles and fine lines.
Nature is already lightening up your hair with grays, so you might as well follow suit by lightening your hair own. Caramel is a great color to choose because it's in between brown and blonde, perfect if you're not willing to give up those brunette tresses yet.

However, this is all based on preference. My whole family naturally has black hair and the women in my family still have their black hair, many of whom are in their 60s. I don't think the dark hair accentuates their wrinkles.

That and I tried dyeing my hair and it looked awful, so the whole "dye your hair a lighter color when you're older" advice doesn't work for everyone. I can still see myself dyeing my hair darker when my grays fully grow out.
Bottom line
Caramel is a unique hair color that is very versatile. Traditional caramel hair is a perfect blend of brown and blonde. It's a very warm color, which is why it looks best on those with warm skin undertones. And if your hair is naturally brown or dark blonde, caramel hair doesn't require a lot of maintenance.
Opt for any of these beautiful caramel color looks we mentioned here!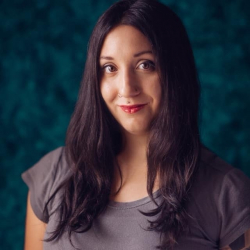 Latest posts by Stephanie Jensen, Hair Trend Spotter & Home Tester
(see all)