Why is blonde one of the most coveted hair colors? Natural blonde hair is actually rare. It's estimated that one in 20 American adults are natural blondes — and women aren't all in this category.
This is one of the many reasons why so many women dye their hair blonde. There are many blonde hair shades out there, and ash blonde is becoming one of the most popular shades. Ash-blonde has darker roots and a silvery undertone, which has a striking look.
Do you want to try dyeing your hair ash blonde? If so, here are some amazing ash blonde looks and how to get your hair this color.
Should You Dye Your Hair DIY or With a Professional?
Everyone has preferences on whether or not they like doing their own hair. I personally go to a stylist as much as I can. I have the certainty knowing my hair will look the way I want it to. That and I hate dying my own hair.
However, I know many people who dye their own hair. So this is all a matter of preference.
I say go to a salon if you're very particular about your hair, like me. With a professional, you're almost guaranteed to have amazing-looking hair and the color will come out perfectly. And there's a reason why.
They will assess the color and quality of your hair to mix a dye that will work for your unique hair type. This not only includes using the right amount of developers but also getting the time correct so the dye comes out perfectly without damaging your hair.
A stylist will also take extra steps, such as using specific treatments, so your hair is healthy and the color is vibrant.
This is especially true if you're bleaching your hair. Bleaching is a very tedious process and stylists use specific formulas and steps to ensure the bleach doesn't damage your hair. Bleaching your hair DIY can cause serious breakage, so it's best for professionals to handle bleaching.
But I understand many people prefer dyeing their own hair at home. This is why I'm including a buying guide and dye recommendations before getting to the ash blonde ideas.
How to Select the Best Ash Blonde Hair Dye
Even though ash blonde is the hottest new hair color, it takes a lot of effort to maintain that striking color. And the secret is using the best hair dye. Here are qualities to look for:
Ammonia-free dye doesn't contain the harsh chemicals that damage your hair
Your skin tone matters. Ash blonde looks best on those with cooler skin tones. If your skin tone is warmer, choose a specific color that matches your skin tone
Choose a moisturizing dye to ensure your hair doesn't dry out
Choose a dye that doesn't wash out easily. 6-7 weeks is a good timeline
In addition, know how to properly maintain your hair. For ash blonde hair, you'll want to use purple shampoo to take out any yellow tones in your hair.
Our Favorite Ash Blonde Hair Dyes
L'Oreal Paris Superior Preference Fade-Defying 7A Dark Ash Blonde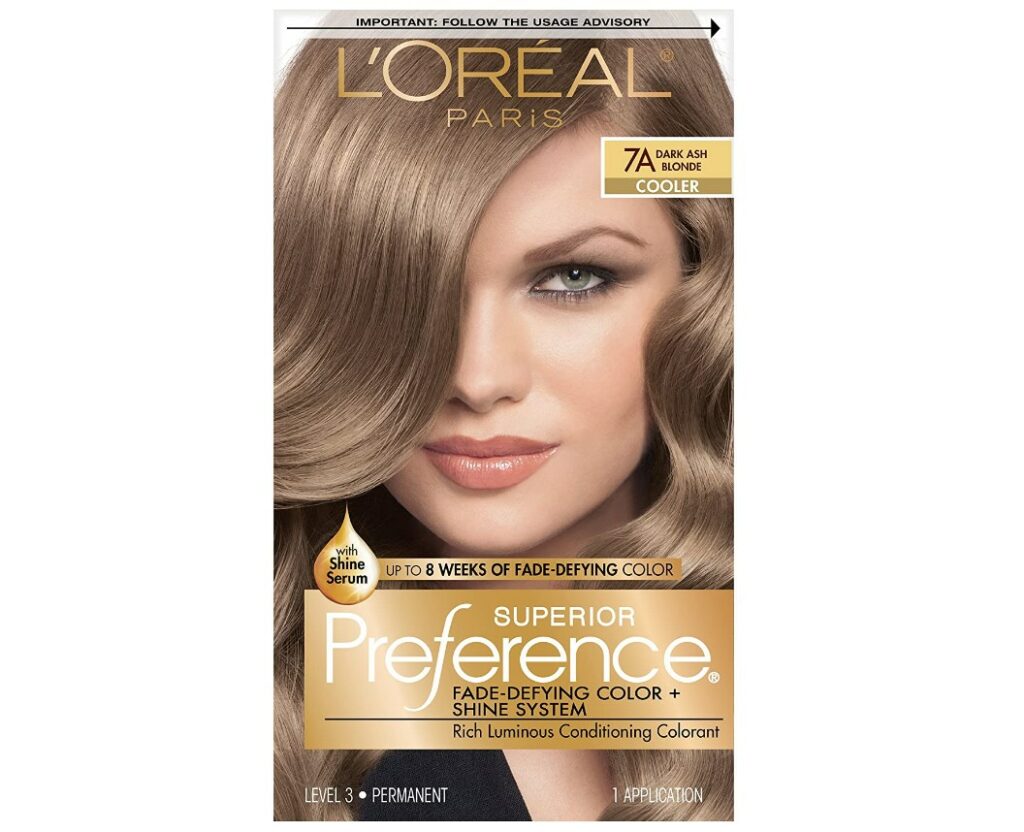 This is by far one of the most unique shades of ash blonde I've seen. If you have warm undertones and want to try the ash blonde look, I recommend this one. It's a darker and warmer shade of the classic ash blonde. The color is dark enough to cover grays but is still light enough to brighten you up.
The shade also doesn't fade and is extremely vibrant. It's also a beautiful color for the entire year.
Pros
Whole kit
Conditions your hair
Doesn't fade easily
Easy directions to follow
Won't turn your hair orange
Cons
Best if you already have light hair
Naturtint Permanent Hair Color 10A Light Ash Blonde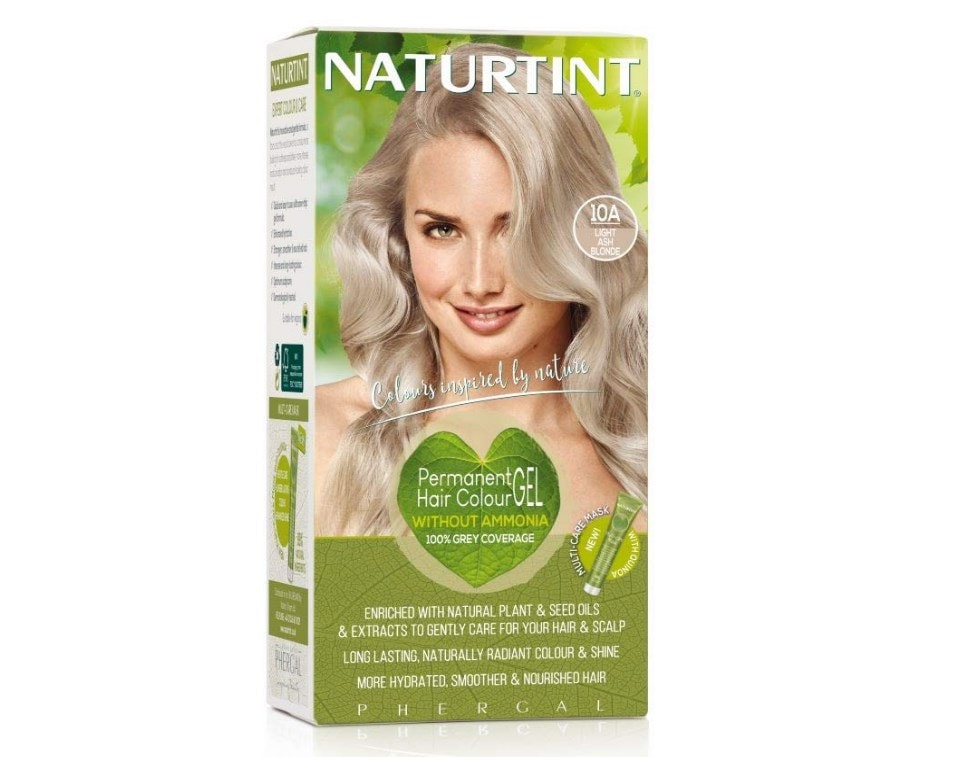 Naturtint formulates their dye with natural ingredients. It also contains no harmful ingredients and is completely vegan.
The color is not only striking but will leave your hair silky-smooth and shiny. It has incredible dimensions and the color looks exactly as it does in the picture. The color also lasts a long time.
Pros
Long-lasting
Natural oils hydrates hair
Free of parabens, ammonia, and sulfates
Cons
Even though it's natural, some people reported allergic reactions and even burns
Clairol Age Defy Permanent Hair Color, 8A Medium Ash Blonde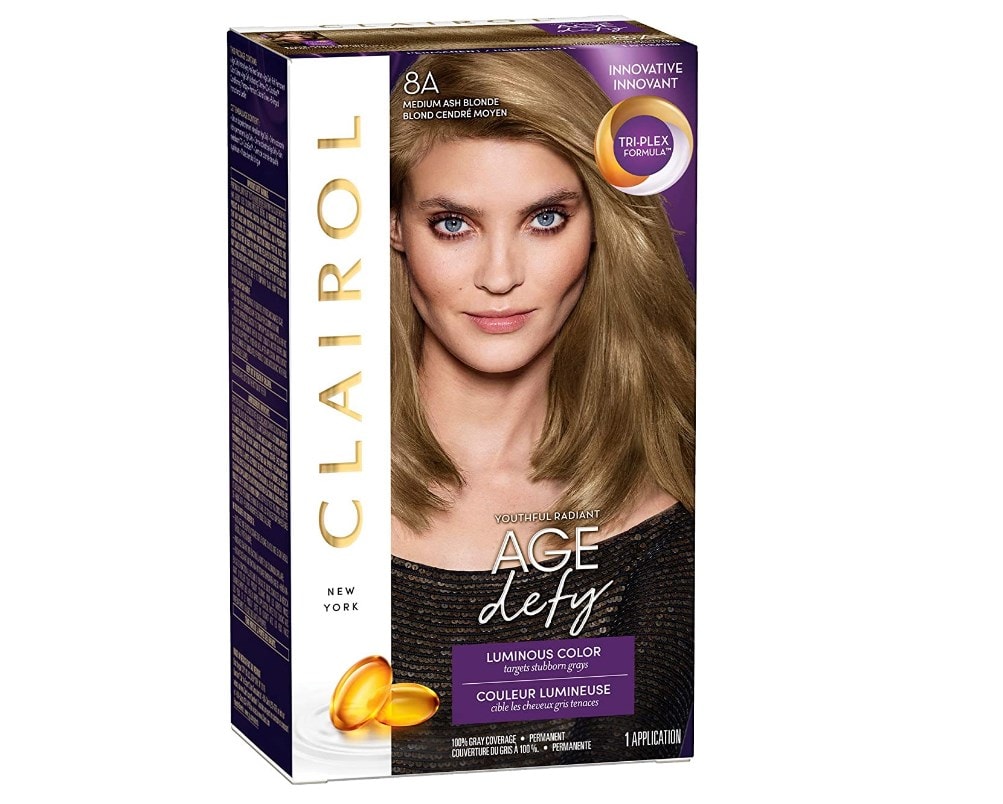 This color is not only lovely but the dye contains antioxidants to strengthen hair and flush out toxins. The dye also has a tri-plex formula that reduces breakage and protects the hair. This color has excellent gray coverage.
Pros
Long-lasting color
Kit contains serum and antioxidant conditioner
Leaves hair silky and shiny
Cons
Many reviewers said the color isn't permanent
Revlon Colorsilk Beautiful Color Permanent Hair Dye With Keratin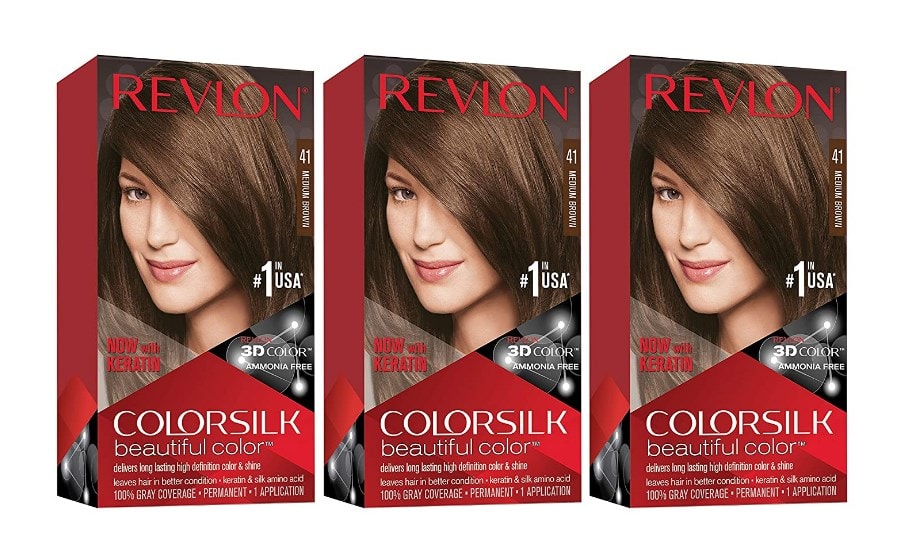 This hair dye has keratin and other hair-loving ingredients that make hair silky smooth and protects the hair. It's also free of ammonia to ensure your hair stays healthy. This color has beautiful dimensions and will fully cover grays.
Pros
Beautiful color with amazing dimension
Enriched with keratin
Permanent dye lasts a long time
Leaves hair shiny and silky
Cons
Many people have reported an allergic reaction
Wella Koleston Perfect Permanent Crème Hair Color in Dark Blonde Ash
Wella's blonde hair dyes have been called "the perfect blonde hair dye" by many. That's because the color fuses to hair perfectly. The dye is made of quality ingredients and this dye has an excellent finish.
Pros
Ideal for both men and women
Quality ingredients
Many ash-blonde shades (we just like the dark ash blonde)
Long-lasting color
Cons
Be careful when ordering online because there are many knock-off products
Tints of Nature 8C Ash Blonde Permanent Hair Dye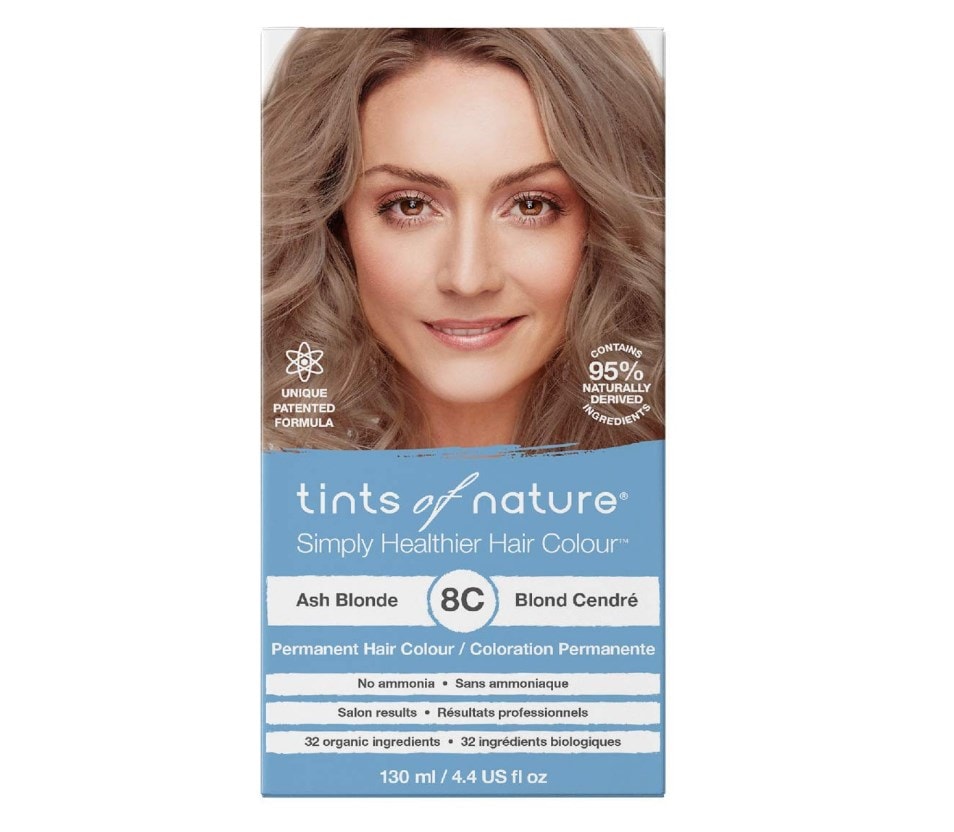 Tints of Nature hair dye is ideal if you're looking for a natural product. 75% of the ingredients are organic and naturally derived, so you'll have healthy hair. What I love about this color is the icy cool effect it has. Your hair will also be smooth and shiny.
Pros
Permanent hair dye will last a long time
Organic and natural ingredients
Gentle on scalp and hair
The nourishing formula will leave hair soft and shiny
Cons
Doesn't include bleach, best to use if your hair is already blonde
Ever Ego (Alter Ego) Permanent Hair Color Cream in Platinum Blonde Ash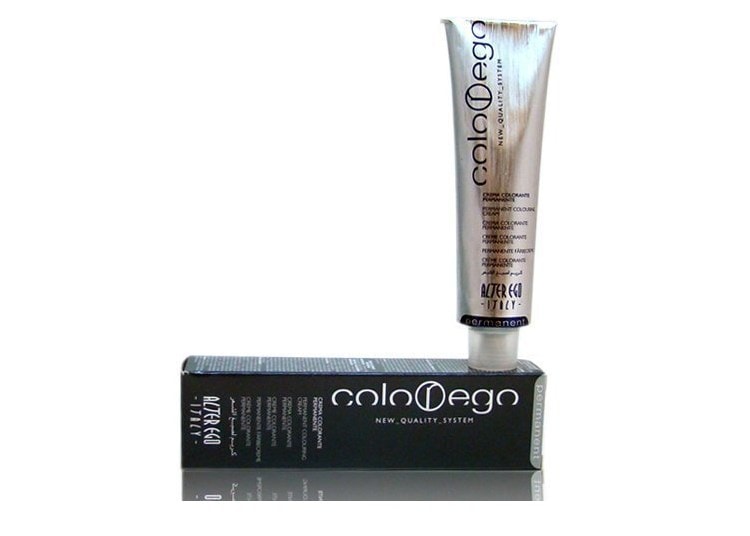 When thinking of ash blonde hair, this is the color most people think of. It has that silvery platinum finish, the look so many women want.
This dye also has many other benefits. It's formulated with shea butter, offering lots of moisture. Other ingredients such as sage, rosemary, and birch protect your hair from damage.
Pros
Contains many natural ingredients
Formulated with nourishing ingredients like shea butter
Long-lasting color
Cons
I think it's discontinued because I can't find it online anymore
Palette Intensive Color Cream C10 Frosty Silver Blonde Permanent Hair Color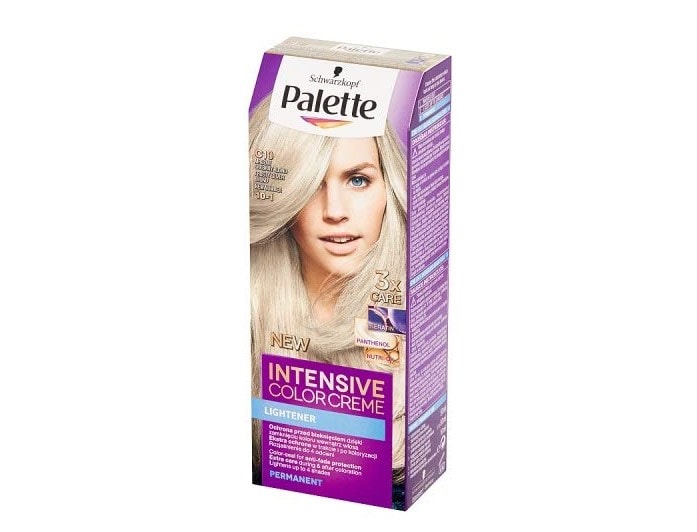 If you truly want that intense, silvery pigment, this is the hair color you should choose. The dye will also leave your hair silky smooth with incredible shine.
Pros
Long-lasting color
Keratin Complex strengthens hair
Kit with a mask for post-coloring
Complete gray coverage
Cons
If your hair is already a light blonde, you may not notice a dramatic difference
Herbatint Permanent Herbal Haircolor Gel in Light Ash Blonde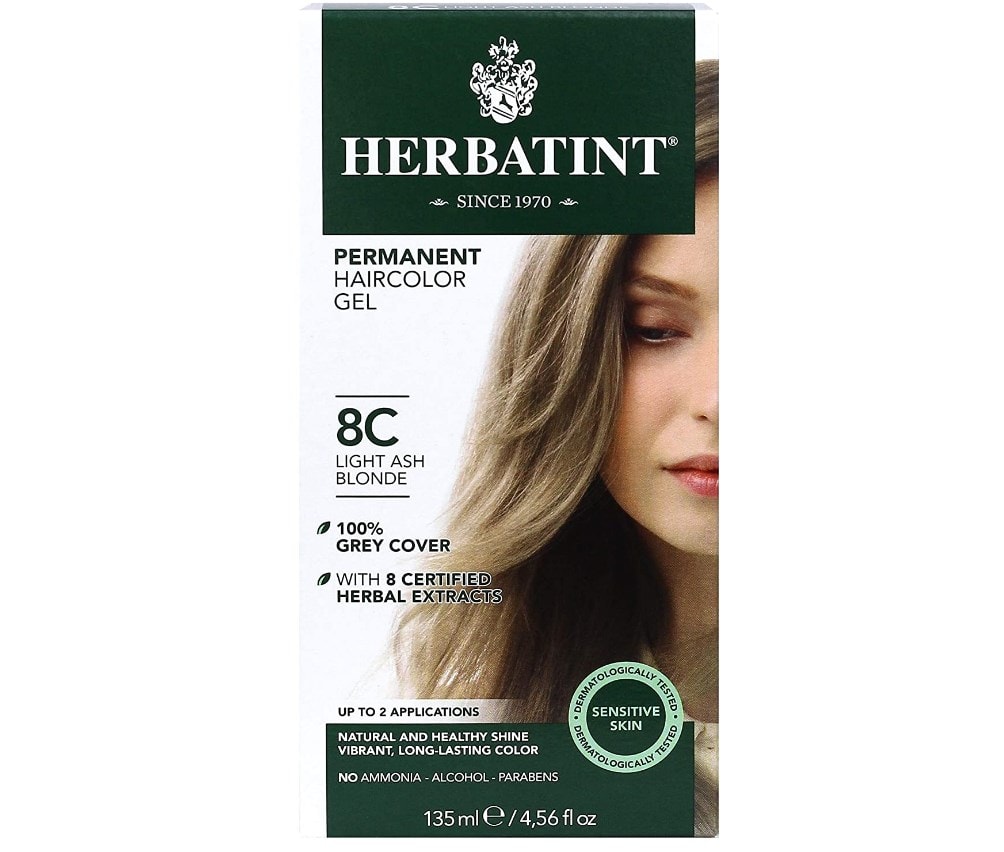 The Herbatint Permanent hair color is more of a gloss that adds an extra bit of color to blonde hair. The packaging is large enough for two applications. Like many of the products on this list, this one has natural ingredients and is safe, free of parabens and ammonia.
Pros
Will leave your hair shiny
Herbal dye that's full of safe and natural ingredients
Cons
Some reviewers did mention they were sensitive to this hair dye
Ash Blonde Hair Ideas You'll Love
Are you ready to dye your hair ash blonde? Here are some ideas for your inspiration!
Beige Ash

This is a signature color by @alphstudio in Malaysia. This color is ash at the roots and then fades to a beige near the bottom. You don't need to be in Malaysia for this beautiful hair color — request your local stylist to do a look like this.
Ash Blonde Streaks

Want ash blonde hair but don't want to sacrifice your darker locks? @carolinavtorres does this amazing look by keeping her natural dark hair and adding chunky ash blonde streaks. The streaks brighten up her face and the contrast is very lovely.
Classic Ash Blonde

Want just a classic ash blonde? You'll love this look by @zoerollerskates. She explains this is her natural hair color. The classic ash blonde is very natural but still striking. And with her bangs and colorful makeup, she still looks spunky.
Seriously Silver

If you truly want that silvery ash blonde, this is one of my favorite looks ever. I love the dark roots on top and the light silver at the bottom. I actually had an ombre look like this before and I loved it (though it's a lot of maintenance). Look done by @alex_worth_hairstylist.
Yellow and Ash

This look is mega chic, combining ash blonde streaks in long, yellow blonde hair. It's a very unique look, but the colors blend together so well and almost look creamy. I love the curls, but I'm sure this color will also look amazing with straight hair.
FAQs
Question: What Is an Ash Hair Color?
Answer: Ash refers to the pigment of the hair, not how light or dark it is. The ash hair color is cool, meaning it has blue and green undertones. That's what gives ash blonde hair its smoky and silvery hue.
Question: Why Is Ash Hair Dye So Popular?
Answer: Ash isn't a very vibrant color but it can transform your whole look so easily.
Many people also love it because it counteracts the less-than-attractive brassy blonde tones, such as orange. While ash is ideal for those who have cool undertones, this is also ideal for those with warm undertones since ash colors can cool down warmth in the hair.
Question: Should I Choose Permanent, Semi-Permanent, or Demi-Permanent Hair Dye?
Answer: When looking for hair dye, you'll see these three types. What do they all mean?
We pretty much covered permanent hair dye throughout this article. Permanent hair dye will last until your natural hair strands outgrow the dye. Be careful with permanent hair color because it's the most damaging, especially if you're lightening your hair.
Semi-permanent hair dye deposits the color on the outer layer of the hair. This means semi-permanent dye can only darken hair, it can't lighten your hair. It can last as many as 12 shampoos and will condition the hair.
If you want a non-permanent hair dye that can lighten, choose demi-permanent dye. This hair dye contains a little amount of peroxide to lighten the hair. It can also last longer, for as many as 26 washes.
Question: How Long Should I Wait Before Redoing My Color?
Answer: This depends on your hair and the color. I say use the previous section as a guide. If you're trying to cover greys, wait at least a month before re-dyeing your hair. You should avoid dyeing your hair if your hair is damaged. If you're still unsure, seek advice from a hairstylist.
Question: How Often Should I Shampoo My Hair?
Answer: Shampooing your hair will make the color fade faster. After the salon, wait 24-48 hours before washing your hair. From here, wash your hair three times a week. If your hair gets oily easily, wash your hair every other day.
Bottomline
Blondes have more fun, right? This is why so many women dye their hair blonde. And ash blonde is one of the most popular colors right now. It's a unique silverly and cool shade that adds a subtly striking look to any blonde hairstyle.
It's best to get your hair done by a professional. If you prefer dyeing your hair DIY, you have many hair dye options. Ash blonde also requires a lot of maintenance, so make sure you only wash your hair a few times a week and use a purple shampoo.
Looking for more interesting readings? Check out: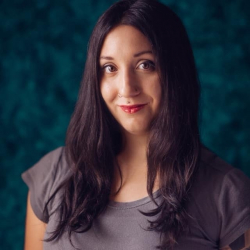 Latest posts by Stephanie Jensen, Hair Trend Spotter & Home Tester
(see all)