So you have coily hair, but you don't know how to take care of it? Don't worry, you've come to the right place. Knowing how to care for each type of hair is crucial to having a beautiful mane.
This is why we've put together a comprehensive guide on coily hair, covering everything from what it is to the finest products for making the most of your natural hair. So let's get started! 
Types of Coily Hair
The hair type with the highest volume is coily hair. It's known as type 4 hair, and it's broken down into three subgroups: 4A, 4B, and 4C. It features either very strict coils that start at the scalp or curves that are in the shape of a 'Z.' Curly hair features looser corkscrew-coil-formed curls than wavy hair. 
Hair Type 4A
4A hair has a curl pattern that is generally apparent and consists of tight coils around the size of a crochet needle. Because coily hair is delicate and easily damaged, it's critical to treat it with care and keep it moisturized at all times using leave-ins, butter, and rich treatments. 
Hair Type 4B
The first coily hair type with a 'Z' curl structure is 4B. Because the strands are so tiny and delicate, it's vital not to handle them too much. Reduce the number of times you wash your hair to avoid stripping the coils of their natural oils. 
Hair Type 4C
4C hair has a zigzag pattern that is very snug and delicate. Because this coily hair type shrinks the most, it may appear to remain steady when the length is simply hidden by the tight pattern. Because this hair type is also quite dry, we suggest washing it less frequently to keep the hairs hydrated.
How to Wash Coily Hair
Because coily hair is the drier curl type, it's important to maintain the scalp's natural oils. You don't want to wash your hair too often since it will lose its natural moisture. Coily hair is also prone to breakage, therefore frequent washing is suggested to avoid over-manipulation. 
Coily hair should only be washed 1-2 times each week. You can choose a mild shampoo or a moisturizing shampoo so it doesn't dry out your hair and cause breakage or dehydration.
If you wash your hair less often than 1-2 times a week, then you may want to look into purchasing a clarifying shampoo to clean your scalp from build-up. 
When you wash your hair, you're going to want to use a hydrating conditioner as well. This will help moisturize your hair while maintaining cleanliness. Once or twice a month you may want to consider using a deep conditioner. 
Protecting Your Hair in Between Washes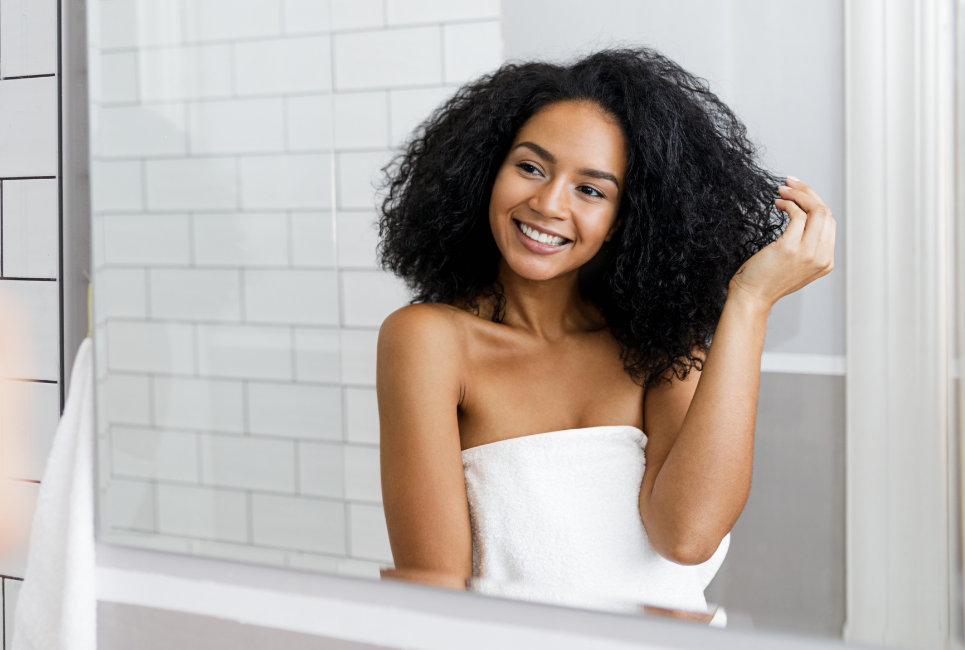 Coily hair is prone to shrinking, so keep an eye on it during the night to make sure you're not scrunching it anymore. We propose sleeping on a simple satin or silk pillowcase rather than a tight bonnet or scarf.
Frizz is avoided by keeping the hair from scraping against the rough cotton fibers. If your hair is lengthier, you can sleep with it tied in a beehive style with a soft silky scrunchie. 
Refreshing Your Hair
Since you shouldn't wash coily hair that often, you may want to consider refreshing your hair in between washes. Here are a few ways that you can refresh your hair without causing any damage: 
Spread some gel over your hair in parts if you think you could use a little extra hold. If you try to comb it in, you may end up with even more frizz. 

Use a soothing serum and massage it into your roots if your scalp is dry or itching.  

To lock all the moisture into your strands, apply an oil or a thick butter to the ends. 

To keep your coily hair moisturized, use a moisturizing spray. You can make a spray bottle with a dab of oil-in-cream and water and use that instead if you don't have any moisturizing spray. Don't be stingy with the spritzing; you want to make sure you get all of your hair parts covered!
The Best Products to Use for Coily Hair Maintenance
We've collected some of the greatest and latest organic hair products (many from Black-owned beauty businesses to support) that will keep beautiful curls looking shiny, vibrant, and strong.
Mimosa Hair Honey Shine Pomade by Carol's Daughter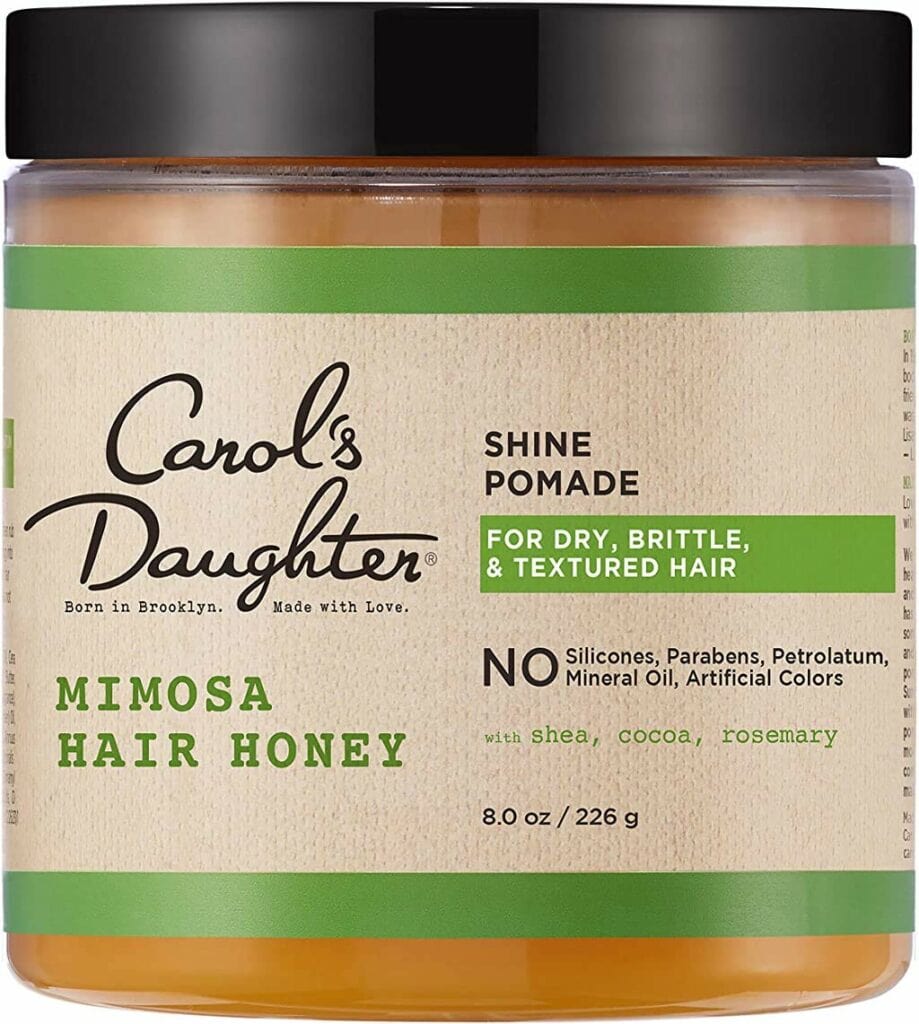 To nurture curls and tame edges, this all-in-one pomade provides ingredients including sage leaf extract and nettle. 
Where to buy: Target
Price: $12
Jamaican Black Castor Oil Treatment Mask by SheaMoisture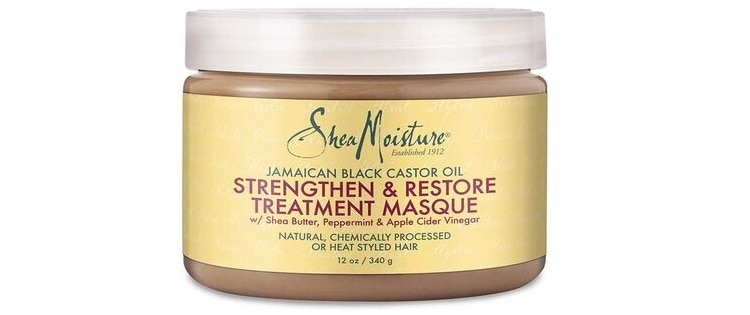 This conditioning mask repairs and strengthens damaged hair. This is especially important if you color, style, or use any heat tools on a daily basis. 
Where to buy: Target
Price: $10
Dominican Forbidden Oil by Bomba Curls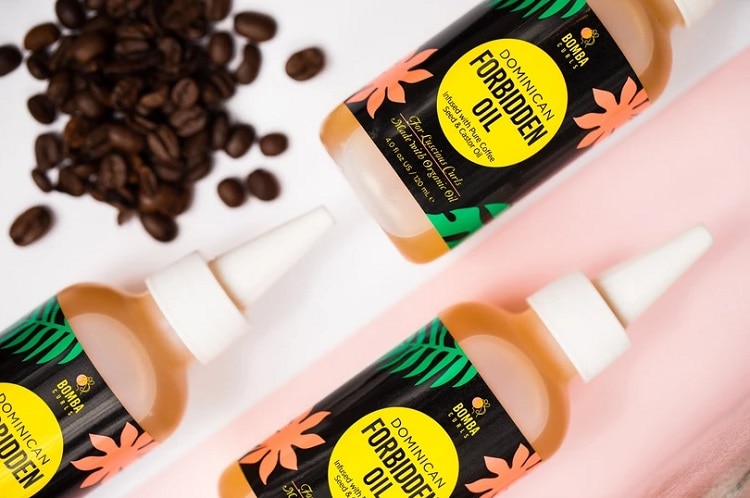 Grab this right away if you want to enhance your curls. To repair dry strands and encourage unbelievably glossy hair, the 100 percent natural recipe contains components including castor, black cumin seed oil, and coffee seed.
Where to buy: bombacurls.com 
Price: $22
Baomint Moisturizing Shampoo by Adwoa Beauty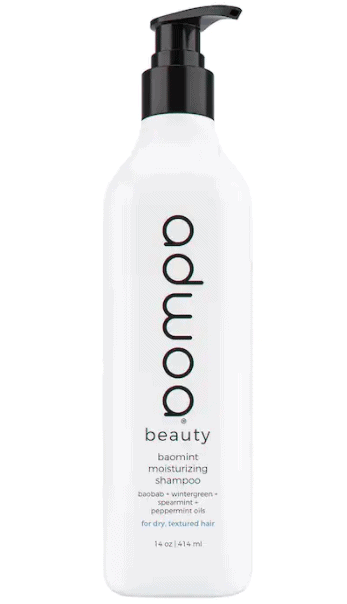 This shampoo is for you if you have an itchy and dry scalp. It includes aloe leaf juice, which eliminates dead skin cells from the scalp, as well as oils of wintergreen, spearmint, and peppermint, which help to reduce inflammation. 
Where to buy: Sephora
Price: $22
Honey Wash Hydrating Shampoo by Oyin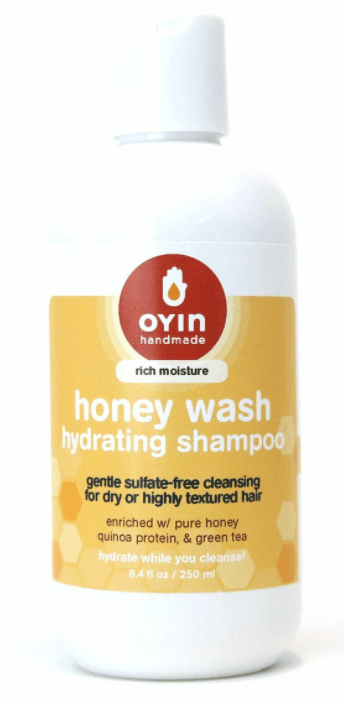 This shampoo, made with organic aloe vera juice, pure honey, and quinoa protein thoroughly cleanses hair while being gentle on all coils, kinks, and curls. After one good wash, your hair will be smoother, shinier, and healthier. 
Where to buy: oyinhandmade.com
Price: $13
Prickly Pear Paradise Conditioning Cleanse Foam by The Mane Choice


This delicate, creamy foam is gentle on the skin and readily rinses away. This shampoo won't rob your curls of moisture, and your hair will appreciate you for it. 
Where to buy: Target 
Price: $15
Babassu Oil and Mint Deep Conditioner by Mielle Organics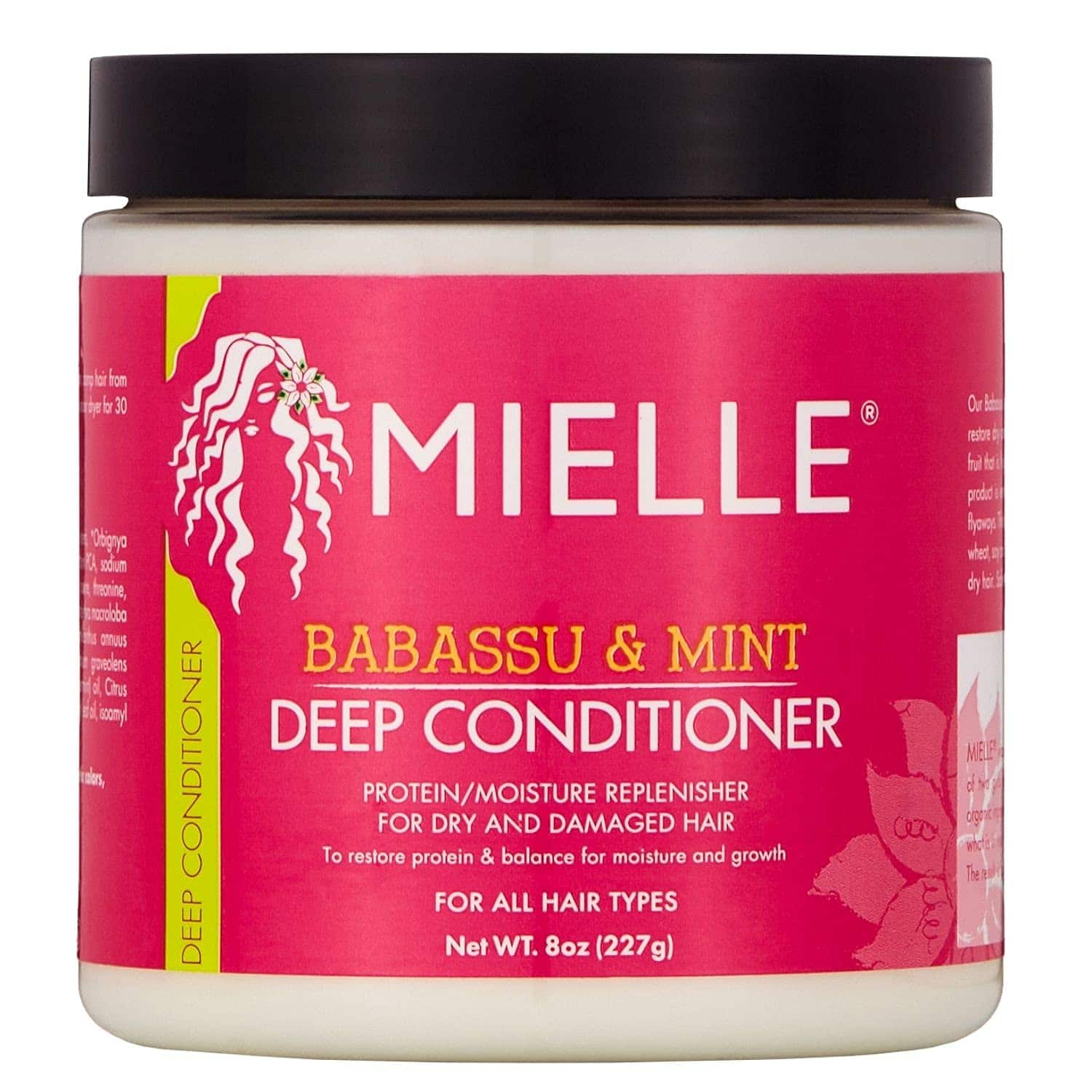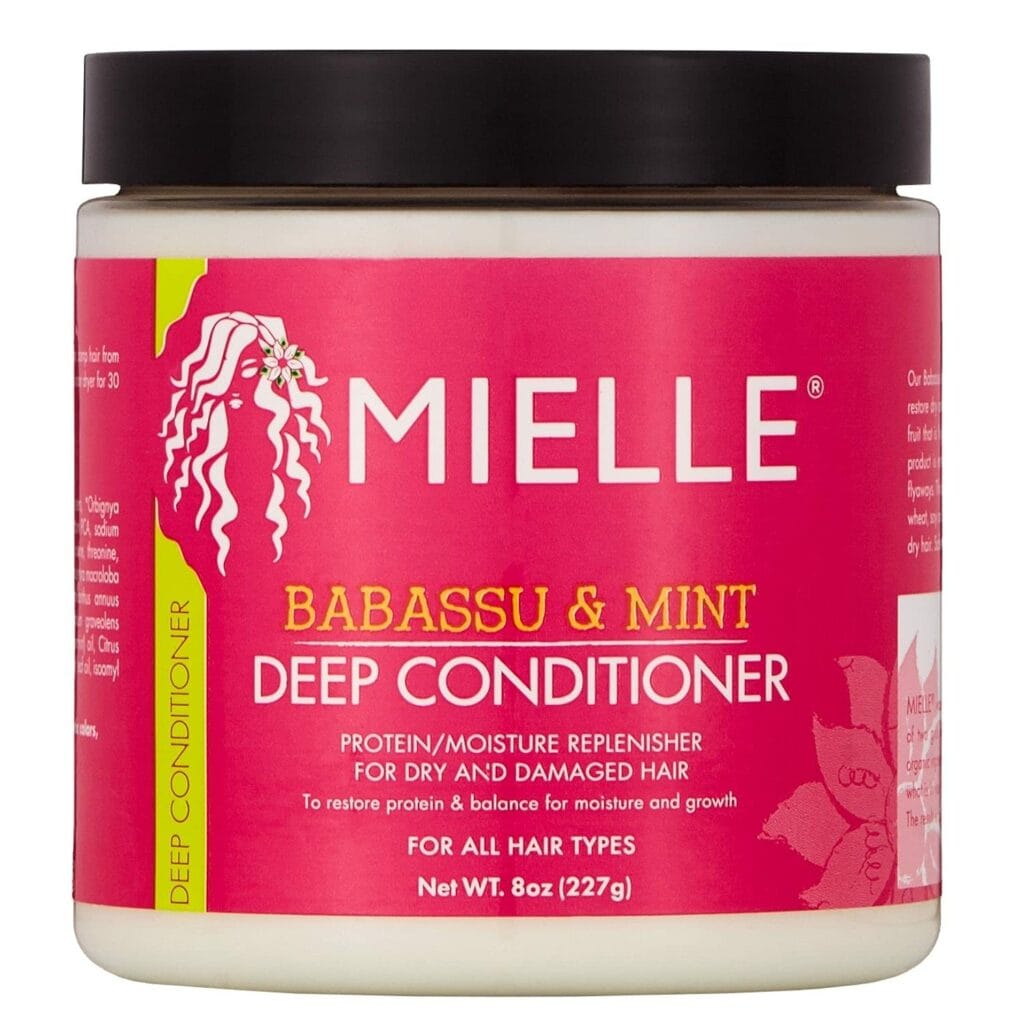 The main component in this deep conditioner is babassu oil, which comes from an Amazonian palm plant and is recognized for its moisturizing qualities. This mask, which contains wheat and soy, will hydrate curls and keep them extremely soft. 
Where to buy: Amazon
Price: $11
Edge Gel by Uhai

An edge gel that not only keeps edges in place but also prevents them from drying out? Yes, that is conceivable. This gel slicks down your edges while giving nutrition due to ingredients like baobab and castor oil. 
Where to buy: uhaihair.com
Price: $10 
Styling Butter Curl Enhancing Crème by Oribe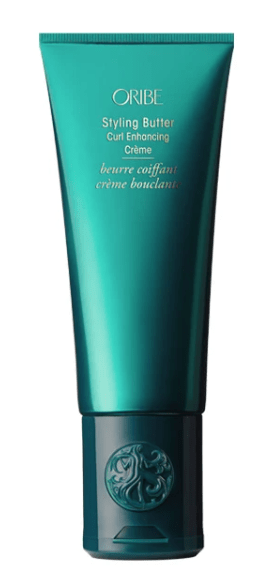 Natural curls aren't fond of hot temperatures and humidity. With this style butter cream, you can regain control over your hair while also nourishing it. To produce soft and silky strands, it's created using components like avocado and olive oil. 
Where to buy: Dermstore
Price: $46 
Always make sure to test out products on your skin to ensure no allergic reactions will occur. Be sure to test out the product on a small strand of hair to see whether or not the product works for you. Remember: some products will work best on your hair rather than on someone else! 
How to Style Your Coils
When your coily hair is in the best condition possible, styling is a breeze. Maintaining the proper amino moisture balance is critical to achieving the best possible results.
You can truly make your curls shine by styling your coily hair! Your crowning splendor will always look its finest if you use the correct procedures and supplies. 
On thoroughly wet hair, use leave-in conditioners and styling treatments. This will make it easier to untangle and fully comb the product through your coily hair. 

Don't totally break the cast on the first day if you want your style to last longer before refreshing. Keep a slight grip on the coils to ensure that they continue to thrive in the days ahead. 

Apply all products to your coily hair with your head erect, separating it into parts to ensure you cover every single coil. 

Coily hair necessitates extra moisture, so apply a cream before applying your stylers. 

Use a little extra gel to smooth back or make distinctive designs on the edges of your coily hair if you wish to style them. 

Brush your roots with a pick brush to add volume and fluff them out. 

Stronghold gels are ideal for defining coils and keeping the style in place until the following wash day. 
Hairstyles for Your Coily Hair
If you have natural coily hair, there isn't much that has to be done to achieve the desired look. Your curls will appear robust and lustrous with proper hair care and treatment on a daily basis. Here are a few go-to hairstyles when you want to change things up with a new 'do: 
Switch Up the Part
Changing the part of your hair is a simple way to modify your look. Make your portion deeper on one side or select the polar opposite of what you typically have. It's a non-committal appearance that can have a big impact. Follow the hairline to find a natural divide, then use a finishing spray to hold the part in place and a serum to smooth the ends.
Twists
Twists are a really attractive alternative for adding definition or dimension to your natural curl pattern. Start with wet hair to make the twists. If your hair is dry, use a spray bottle filled with water or a targeted moisture spray. 
To avoid damage or broken ends, make sure your hair is tangle-free before twisting and apply a curl cream to moisturize and define your curls before twisting. Remember to wait until your hair is totally dry before removing your twists; else, the curl pattern will be lost. 
Pineapple Updo
The pineapple is achieved by gathering all of your hair at the crown of your head and securing it with pins or a big headband. For a creative appearance, wrap a scarf around the circumference of your head. Silk scarves are great since they reduce friction and abrasion. It may also be used as a hair wrap at night. 
Pretty and Pinned
Add more style to your coily hair with hair accessories. The use of jeweled bobby pins can help you achieve a day-to-night appearance. When inserting or removing pins, choose coated pins that will not tug or harm your hair. For an easy look, pin three vertically on one side of your hair or criss-cross pins around the crown of your head. 
FAQs
Coily hair can be difficult to maintain, hard to understand, and frustrating when it comes to styling. If you still have more questions regarding coily hair, don't worry! 
Question: What's the Difference Between Curly and Coily Hair?
Answer: Curly and coily hair vary in that coily hair has more pronounced curls, greater volume, and generally a fuller body. Curly hair comes in a variety of styles, from tight curls to loose ringlets. Because they are so close on the spectrum, many hair care treatments are effective on both.
Question: Does Wetting Hair Damage Coily Hair?
Answer: Wet hair is incredibly fragile and more prone to breaking than dry hair, therefore detangling your locks with a brush or comb after a shower is one of the worst things you can do. To maintain the health of your hair, wash your hair every so often so it doesn't dry out or damage your hair further. 
Question: Can Coily Hair be Soft?
Answer: The first and most crucial step in making coily hair soft is to make sure it's well hydrated. Lock in the moisture after moisturizing, then apply a different curl-defining techniques to make the hair curly, such as twisting, finger-twisting, and braiding.
Coily Hair
Coily hair has its own character; it's large, bold, and gorgeous. There's an unparalleled volume with Coily hair, and a little haircare goes a long way.
To maintain your coily hair bouncy and looking its best, make sure you utilize the proper products and equipment. What do you think? 
Looking for more interesting readings? Check out: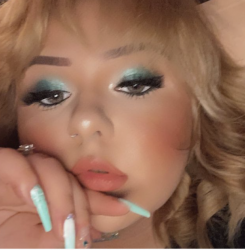 Latest posts by Annalise Swain, Hair Trend Spotter
(see all)