Are you blonde? If so, pat yourself on the back. Being a natural blonde is a rarity, so don't let anyone lump you into stereotypes, such as that you're dumb and that you have more fun (okay, maybe that's a good stereotype).
But natural blondes know that you don't wake up every day with golden locks. It's normal for your hair to turn darker, especially as you age. This results in many beautiful colors, such as dishwater blonde.
Dishwater blonde, also known as dirty blonde, combines light and dark shades into one gorgeous overall blonde hair color. And as long as you naturally have blonde-to-light-brown hair, this look requires little maintenance.
Here, I'm offering you some great dishwater blonde looks and ideas to inspire your next hair color!
Why Should You Dye Your Hair Dishwater Blonde?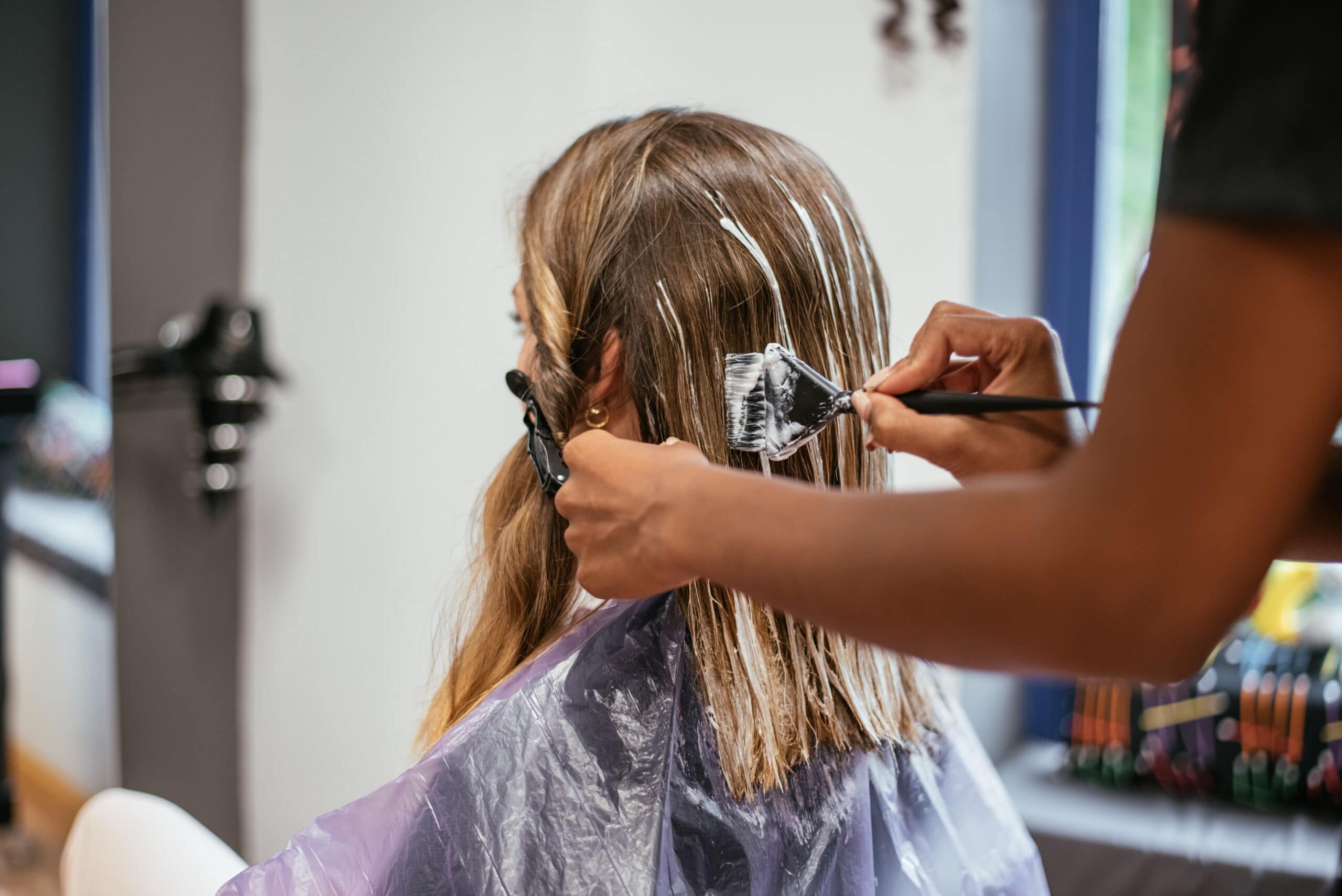 If I haven't convinced you already, there are many reasons why you should dye your hair dishwater blonde. Since this is a darker shade of blonde, it looks good on virtually anyone — even if your hair is naturally dark. Dishwater blonde is recommended if you want to go lighter. The stylist won't use as much bleach and this look will still brighten your complexion.
A good hairstylist will dye your hair to fit your natural hair color and skin tone, ensuring your dishwater blonde hair looks unique.
Plus, dishwater blonde is a very natural hair color. It's also a great option if you have gray hair you want to embrace but still want a little more dimension.
Does Dishwater Blonde Hair Require a Lot of Maintenance?
Dishwater blonde is a low-to-medium maintenance color. This color blonde is much easier to maintain than other blonde shades, specifically platinum and ash blonde. Dishwater blonde doesn't fade easily and usually lasts for months. Besides the occasional touch-up, you likely don't need to redo the dye regularly.
Who Looks Best With Dishwater Blonde Hair?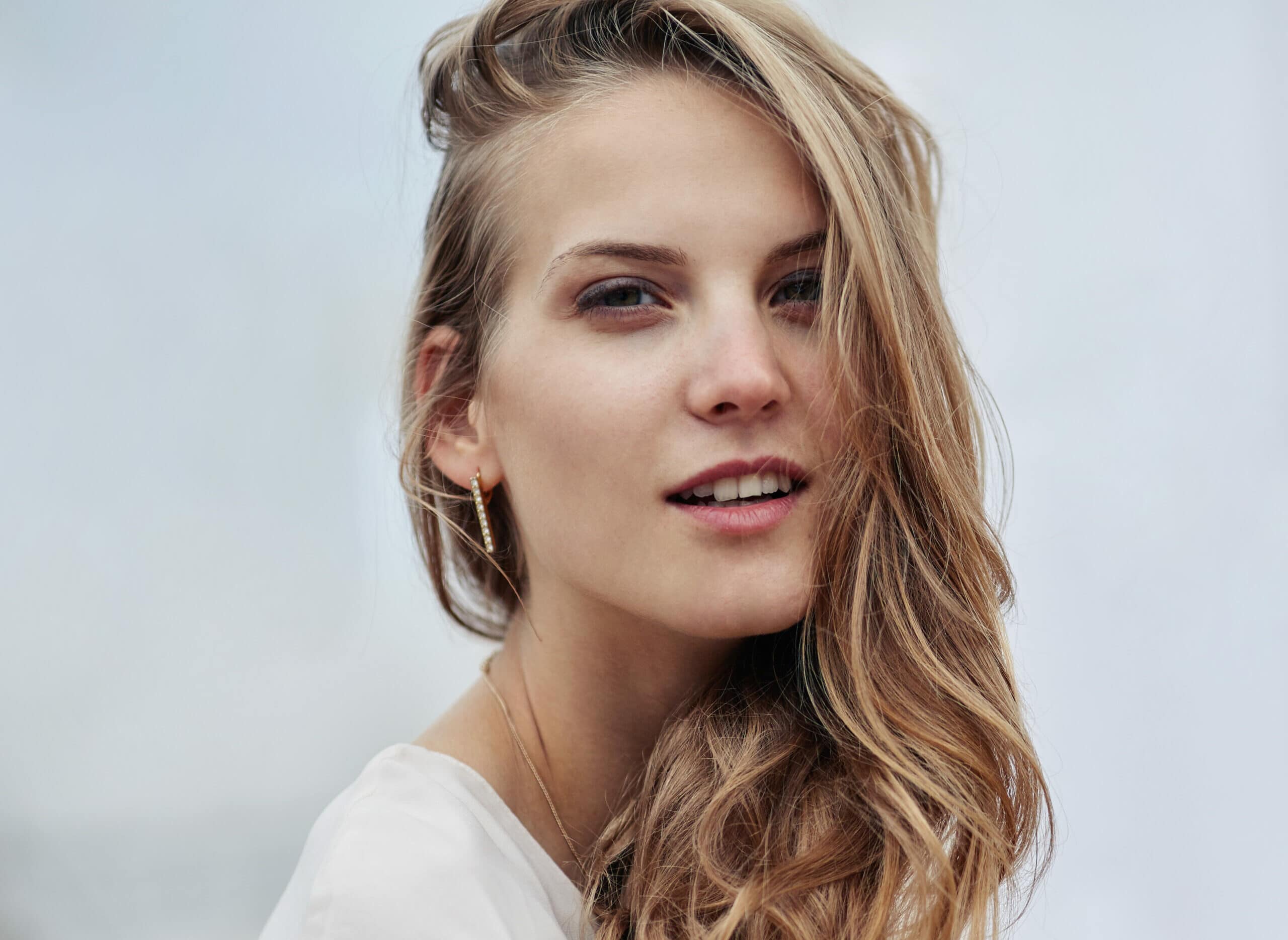 As stated previously, just about anyone will look good with dishwater blonde hair. However, it does look best on those with cool-toned skin. Since dishwater blonde is a combination of light and dark blonde shades, it has an ashy look to it. Those with yellow skin tones will look better with golden blonde.
Is It Expensive to Get Dishwater Blonde Hair?
It depends. The color isn't expensive if your hair is naturally light. If you have dark hair, you'll pay more. That's because the stylist will need to pre-lighten your hair first and then go forward with the highlighting process. Multiple techniques will give you dishwater blonde hair, and some methods are more expensive than others. For example, you'll pay significantly more money for a balayage than simple highlights.
Different Ways to do Dishwater Blonde
Golden and Icy Dishwater Blonde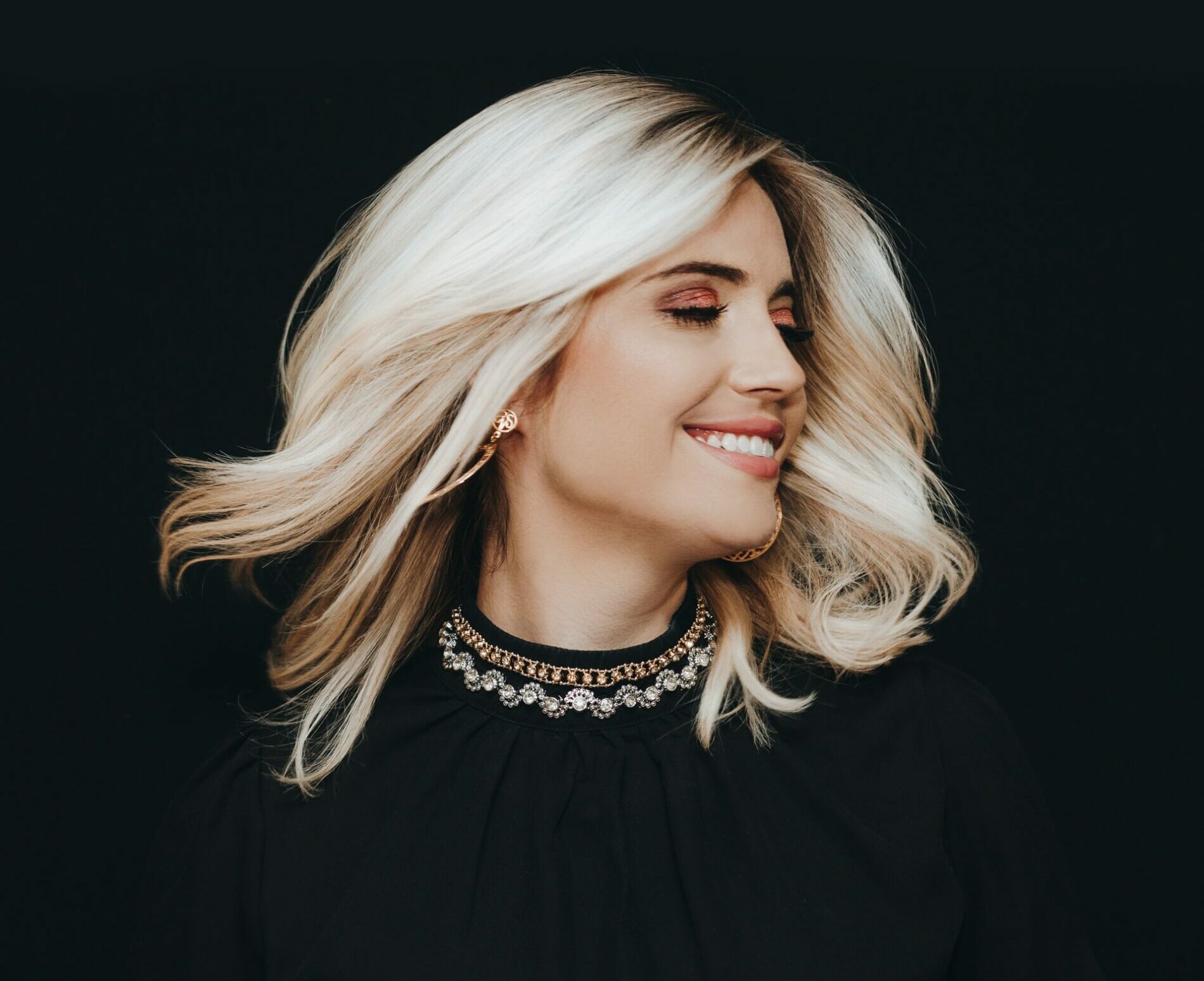 Even though we said dishwasher blonde has an ashy look, you can pull off this color if you want to go for a golden blonde. Combine different shades of light and dark gold blonde and classics such as honey blonde. You can also throw in golden brown colors, such as bronze and caramel.
On the opposite end of the spectrum, you can do an icy dishwater blonde with cool-toned silver. Add some dimension with darker shades of cool-toned blonde and platinum blonde.
Highlights vs. Lowlights vs. Babylights vs. Balayage
You can achieve the dishwater blonde look with various hair techniques. Here, we will break down what they are and what they look like.
Highlights focus on adding lighter colors at the top of your head, hence why they're called "highlights." This is the best option if you have dark hair but want lighter blonde chunks. This look will easily brighten up your complexion. The hairstylist will strategically place the blonde in sections to combine different shades of blonde to still give an interesting effect.
If you don't want as drastic results but still want to throw in a little more blonde, I suggest going for babylights. These are very delicate blonde highlights. They work well on practically everyone, regardless of hair color and type. I like babylights best if you want more gold tones, but this technique works for all dishwater blonde looks.
Lowlights are similar to highlights, except they're lower on your hair (again, hence the name). Lowlights are perfect if you want more dimension while still keeping the blonde tones as the feature. While I think cool-toned blonde looks best for lowlights, you can achieve any dishwater blonde look with lowlights.
A balayage is a term you have probably been hearing a lot. "Balayage" means "to paint," and the multiple blonde shades almost melt in your hair. The stylist will apply color from the mid-shaft to the tips for a more natural look. While a blonde balayage won't give you the brightening benefits as highlights do, this technique is universally flattering and looks amazing on all hair types.
Curly vs. Straight Dishwater Blonde Hair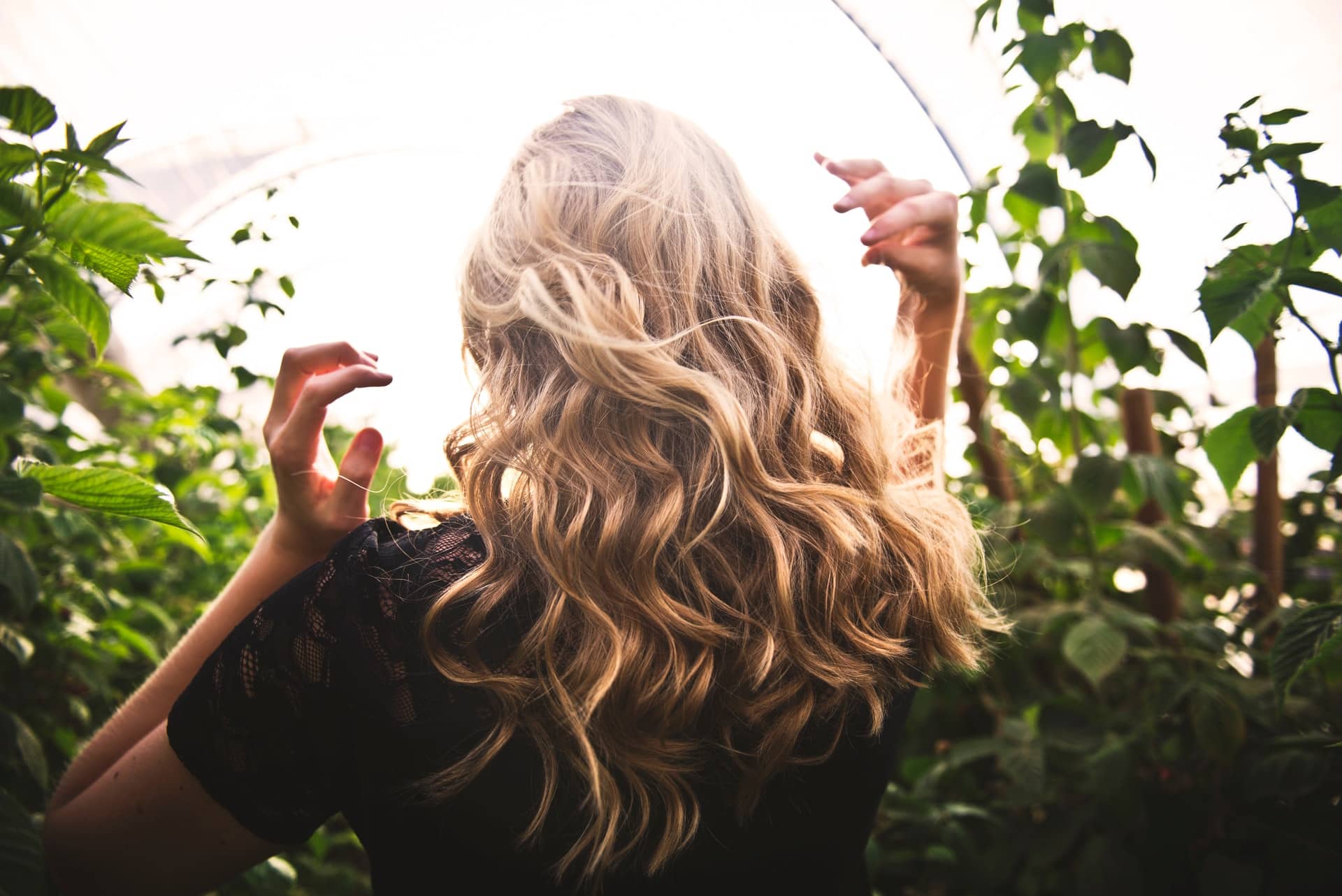 Both curly and straight hair types can pull off dishwater blonde hair. For curly hair, dishwater blonde will give you that effortlessly bohemian chic look. This natural and low-maintenance look will still look stylish, even on the curliest hair types. I especially love the way curly hair looks with the dishwater blonde color. Curls have natural dimension and movement, complementing the dishwater blonde color perfectly.
But that doesn't mean dishwater blonde doesn't look good on naturally straight hair. I especially love the way dishwater blonde highlights look on straight hair. The blonde will stand out more and will brighten up your complexion. You can wear your hair up or down with dishwater blonde — it doesn't matter because your hair will still look uh-mazing.
Short and Long Dishwater Blonde Hair
Are you even surprised that dishwater blonde looks amazing on both short and long hair?
Let's start with short hair. It can be difficult to find a cool color look that will spice up even the shortest hair. The right dishwater blonde look will even out your short bob for some serious dimension. Plus, this color looks extremely natural and you can combine a couple of blonde shades for the perfect look.
Of course, dishwater blonde looks amazing on long hair. If you're going for more of the gold look, a golden dishwater blonde will give your hair that sunkissed look all year round. Because your hair is long, you have many gorgeous options to choose from. Dye ribbons of lowlights or do a full-head balayage.
Additional Tips When Dyeing Your Hair Dishwater Blonde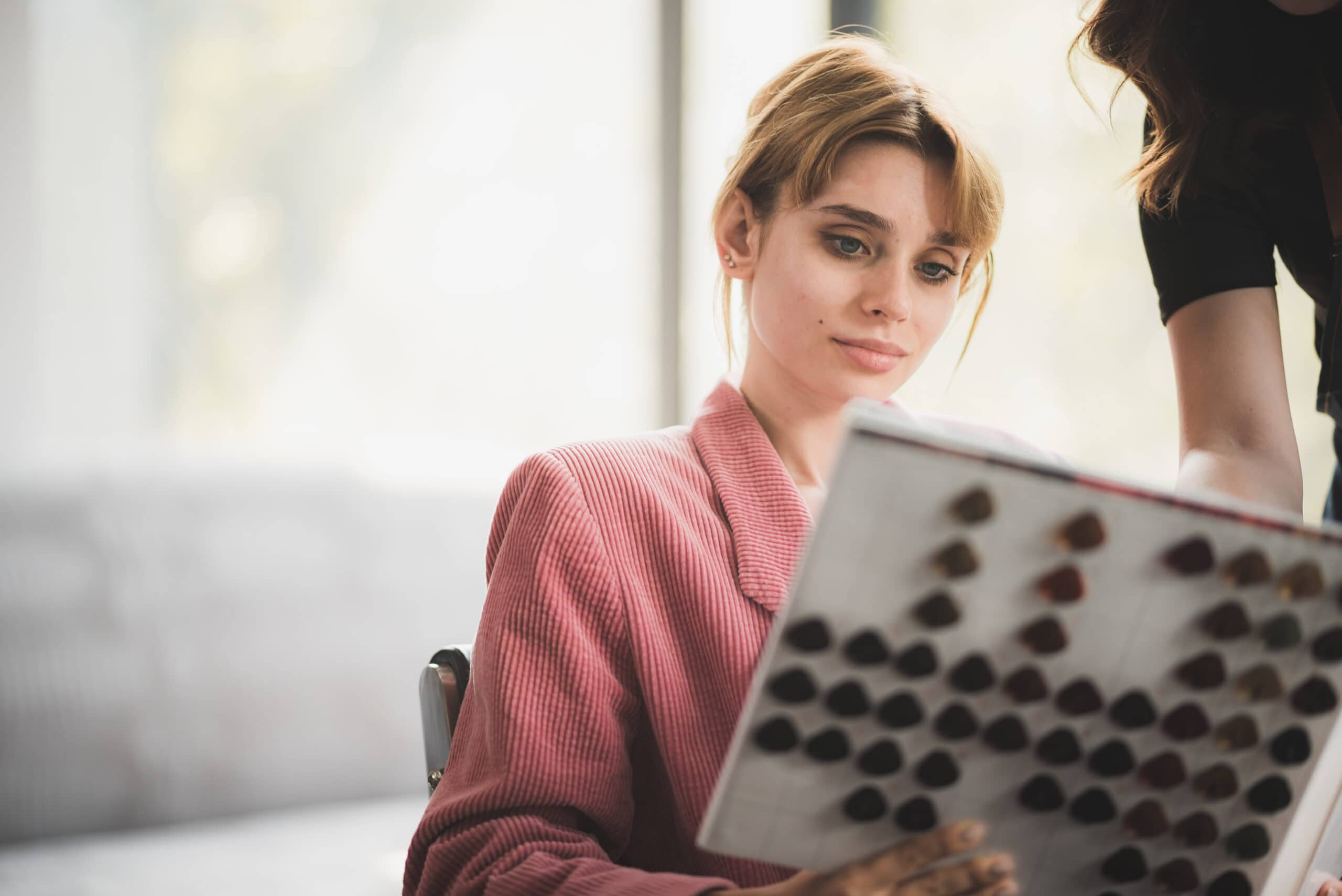 Before dyeing your hair dishwater blonde, read some of these tips!
Avoid Single-Process Color
Single process color is any dye job that's done in one day or as a single process. While many people do single-process dyes to cover up grays, this method is also done from root to tip. We don't recommend opting for single-process color, especially if your hair is naturally dark. This requires more maintenance and won't grow out well.
If you're going lighter, opt for chunky highlights instead. And if you do choose single process color, ask your stylist if you can do a semi or demi-permanent color instead of a permanent color.
Use Purple Shampoo and Conditioner
This advice is especially important if you're dyeing your hair a cool-toned dishwater blonde. As your color fades, it will turn brassy. Purple cancels out orange, so a purple-tinted shampoo and conditioner will keep your dye looking icy.
Some Great Dishwater Blonde Looks on Instagram
Are you still looking for dishwater blonde inspiration? Here are our favorite dishwater blonde looks on Instagram!
Red Carpet Ready
This hair look is so perfect; the model deserves to be on the red carpet. She went from the bleach blonde on the left to the ultimate dishwater blonde hair on the right. Her hair is toned down with light ash blonde tips. This ashy look is perfect for those who want to go darker but not too dark. Credit: @antoniathehairstylist
Dimensional Dishwater Blonde
Who said dishwater blonde has to look drab? This is probably one of the best dishwater blonde looks I've seen. The light blonde highlights give the dishwater blonde a whole new dimension. You still get the dishwater/bronde lowlights, which make her hair look more interesting. The best part about dishwater blonde is that you can easily freshen up your color with some highlights. Credit: @belladolchesalon
Brown Hair with Blonde Highlights
 

 

View this post on Instagram

 
When you add cool-toned highlights to brown hair, it gives it a dirty blonde look. You don't have to add many highlights to make it look dirty blonde and can be done with regular highlights or babylights. This is also very easy to maintain for those that have naturally brown hair. 
Dark Blonde Hair
 

 

View this post on Instagram

 
If you want a little darker than dishwater blonde, I suggest you choose dark blonde. As the name suggests, this is the darkest shade of blonde. What I love about dark blonde is the flexibility. There are cool, warm, and neutral dark blonde shades, so this color looks amazing on practically anyone. Plus, this color is super low-maintenance! Image credit: @rls_dk
Dishwater Blonde with Warm Tones
 

 

View this post on Instagram

 
An all-over dishwater blonde isn't for everyone, so if you still want the darker blonde look, add some honey blonde tones in there. This model's hair is probably her natural dishwater blonde color at the root and balayaged into a honey blonde hair color. I love the contrast in tone here and how the shade makes her hair look brighter.
Ash Dishwater Blonde
If you want more of a gray-blonde color, I suggest trying ash blonde. Along with dishwater blonde, this is one of the trendiest hair colors now.
Anything "ash" means the hair color is a cool shade, so I wouldn't recommend this to those with cool undertones. While this color looks amazing on those with dark hair, it takes A LOT of bleach to get that seriously light blonde color. I suggest only achieving this look if your hair is naturally blonde, light brown at the darkest. Image credit: byprado_
Mushroom Blonde
If you have dark hair and want to go lighter or darker, I suggest mushroom blonde. That's because it makes the perfect transitional shade. The funny part about this color is it's not necessarily blonde, even though it's called blonde. It's also too light to be called brown. It's just a nice in-between color. And trust us, this color is anything but boring. Image credit: @wella_shoshimizu
FAQs
Question: Why Is It Called Dishwater Blonde Hair?
Answer: This is a question I've been wondering about this whole time, so I had to include it first in my FAQs. Well, the answer is gross. You know when you're washing dishes in the sink and the water turns different colors? It's an odd and cloudy color. Well, that's where this hair color gets its name. Don't worry; your hair isn't the gross color of dishwater! It's just a combination of different colors mixed into one.
If the name "dishwater" is too gross for you, you can simply call your hair "dirty blonde." That's the most famous name for dishwater blonde.
Question: Is Dishwater Blonde Hair Pretty?
Answer: I think so, but this all depends on personal preference. Some don't like dishwater blonde hair because it's drab and lacks dimension.
But there are also many reasons why dishwater/dirty blonde is popular. This color looks great on everyone. It's versatile, so it's a great color for brunettes who want to go lighter and blonde who want to go darker. Since you're not using a lot of bleach, this color isn't as damaging and is very low-maintenance.
Question: What Eye Colors Look Best With Blonde?
Answer: If you're asking yourself this question, I understand where you're coming from. I'm a natural brunette with brown eyes. Because of my dark features, I don't think blonde hair looks good on me at all. Blonde hair and blue eyes are the ideal looks, but blonde hair also looks amazing with green eyes.
I am reading that brown eyes look good with blonde hair, but I would say dye your hair blonde if your eyes fall more on the hazel scale as opposed to brown.
Bottomline
Anyone who wants a lovely and natural-looking blonde color should consider dishwater blonde hair. It's not only natural-looking, but just about everyone looks amazing with this color and it's easy to maintain. There are both golden and ashy varieties, so nearly everyone can pull off this color.
Are you still unsure where to start with dishwater blonde hair? We hope these dishwater blonde hair ideas inspire your next look! And if you're not feeling the dishwater blonde look, we suggest trying one of these other blonde hair colors.
Looking for more interesting readings? Check out: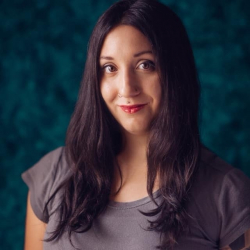 Latest posts by Stephanie Jensen, Hair Trend Spotter & Home Tester
(see all)