Are you interested in learning more about Keranique shampoo? Well, you're in luck. The guide below has all of the deets on this amazing product. You'll learn about its key features, as well as its pros and cons. Plus, if you're still curious about it, there is a frequently asked questions section at the bottom of the guide. Amazing hair is the result of a good hair routine and quality products. So, you'll probably be impressed with Keranique's Scalp Stimulating Shampoo. Take a look below to learn more about it.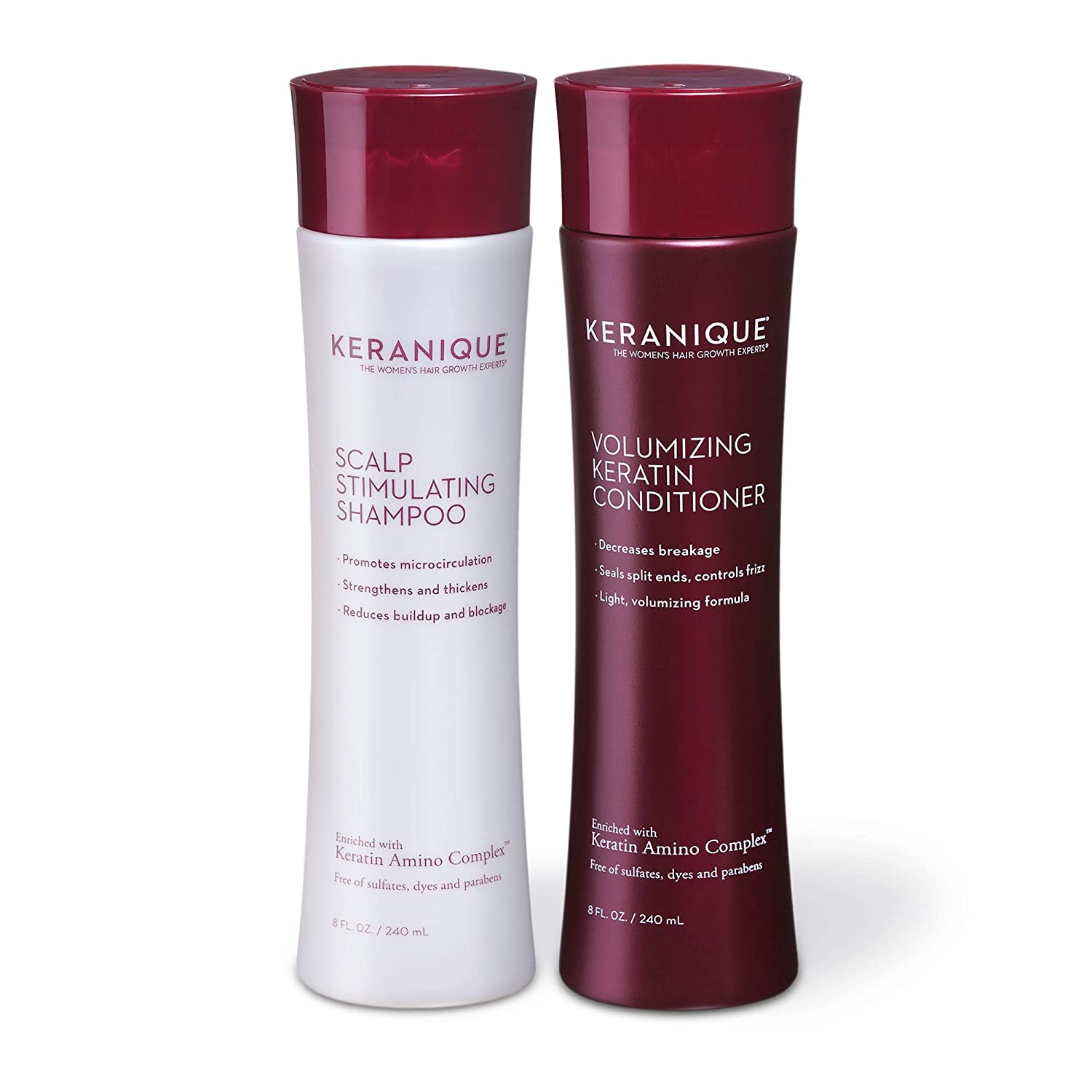 Selecting the proper Keranique shampoo is slightly challenging. Thankfully, we've discovered a few ways to make the process easier. Below are our suggestions:
Understand What Your Hair Needs
Keranique sells a variety of shampoos that are formulated to provide various results. Of course, they have the Scalp Stimulator Shampoo, which we've highlighted in this guide. But this brand also has shampoo for curly hair and thinning hair. Not to mention, Keranique also sells a deep hydration shampoo for individuals whose hair needs more moisture. So, start by determining what type of care your hair requires and go from there.
Read Reviews
Reading reviews is an excellent way to select the proper Keranique shampoo. Understanding what to expect from the product will help you make your decision. Most customers are pretty honest when they write reviews. Therefore, you can trust them when they complain about shampoo. Of course, you don't want to rely on the feedback of others completely, but reviews will definitely help you with the process of elimination.
Try More than One Karenique Shampoo
If you're like most people, sometimes you have to switch up your products. Instead of focusing on buying one Keranique shampoo, buy at least two. That way, you'll have multiple products at your disposal when your hair requires a change of pace. 
For instance, there may be times when your scalp requires a deep cleanse. For those moments, you can use a product that deep cleans. But on the other hand, when your hair is dry and brittle, a heavily moisturizing shampoo is the better option. Therefore, having a moisturizing shampoo on hand is a good idea.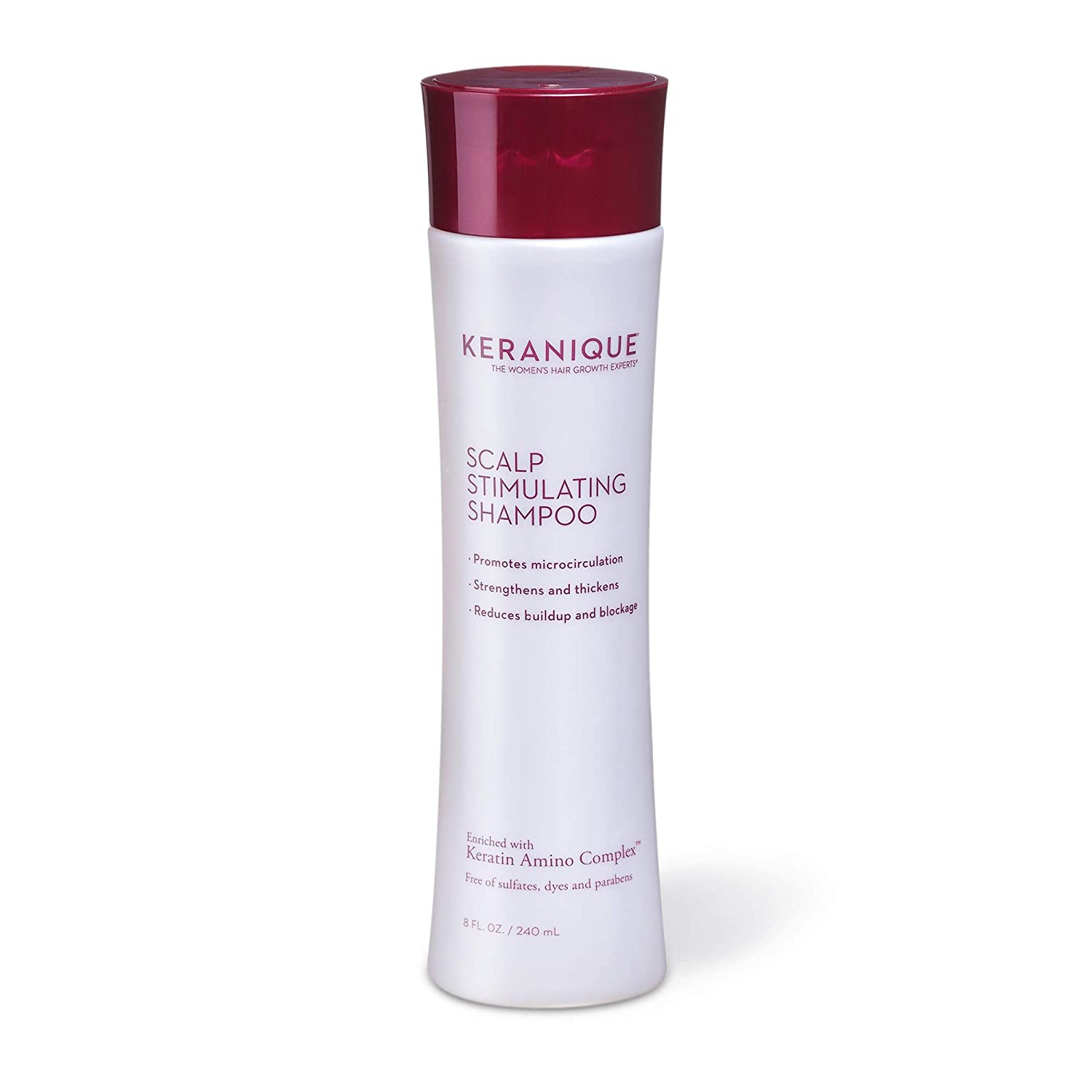 Keranique shampoo is formulated to work wonders, and it has some pretty good attributes. Here are the main highlights of this product:
Controls Frizz
Do you suffer from frizzy hair? If you do, this shampoo can help. It does not contain parabens or sulfates. Therefore your hair and scalp will remain healthy. This product minimizes the effects of humidity, so it's easier to manage frizz. 
Deep Cleans the Scalp
Sometimes your scalp needs a deep cleanse. By doing a deep cleanse on your scalp, it'll get rid of pollutants that trigger hair issues. This shampoo stimulates the hair follicles and provides additional nourishment to the hair strands. Keranique shampoo provides softness, volume, moisture, and shine to the hair.
Maintains the Vitality of Hair
Much like the skin, hair loses its youthfulness over time. This hydrating shampoo moisturizes the strands and nourishes dry hair. It's formulated with hydrolyzed keratin, which works to shield the hair cuticle and safeguard it against exterior damage. As a result, the product will preserve your hair's vitality.
Strengthens the Hair
If your hair is losing its luster, try this shampoo. It's formulated to strengthen the hair and give it more texture. It also enhances its elasticity, making it stronger overall.
The Pros of Keranique Scalp Stimulating Shampoo
Keranique shampoo has lots of incredible attributes that make it extra special. Here are the pros of this product:
Formulated Without Harsh Ingredients
As you may know, there are some ingredients that are damaging to the hair and scalp. Thankfully, Keranique has been diligent in creating its formula. Their shampoo does not contain sulfates, dyes, or parabens. If you are concerned about the quality of the shampoo that you're using, you'll feel good about trying this product. It won't cause additional damage to your hair and scalp.
Keranique shampoo is developed and manufactured within the USA. If you're concerned about the origins of your hair care products, you won't have that issue with Keranique. It's made and manufactured on American soil, which is a plus.
Formulated With Enriching Ingredients
Not only is this shampoo free of harsh ingredients, but it includes nourishing ingredients. It contains avocado oil, biotin, saw palmetto extract, and keratin. Your hair will get all of the nutrients it needs to thrive. Plus, it's enriched with Keratin Amino Complex, which aims to thicken the hair and protect it.
The Cons
While Keranique is a great product, it also has its downsides. Here are some of the cons that we noticed about it:
Perhaps one of the main downsides of this shampoo is that it's thick. While that's a good thing in regard to how it feels in your hands and in your hair, the dense formula makes it difficult to use the product. You may struggle with getting it out of the bottle—especially when the shampoo starts to dwindle to the bottom. But instead of giving up on this shampoo, consider taking off the top, so there's no restriction when using it.
Although this shampoo is advertised as an anti-thinning shampoo, it may not work for you. If your thinning hair is the result of a medical issue or another problem, a simple shampoo may not do the job. Unfortunately, that means that you may not be satisfied with the results that you get from it.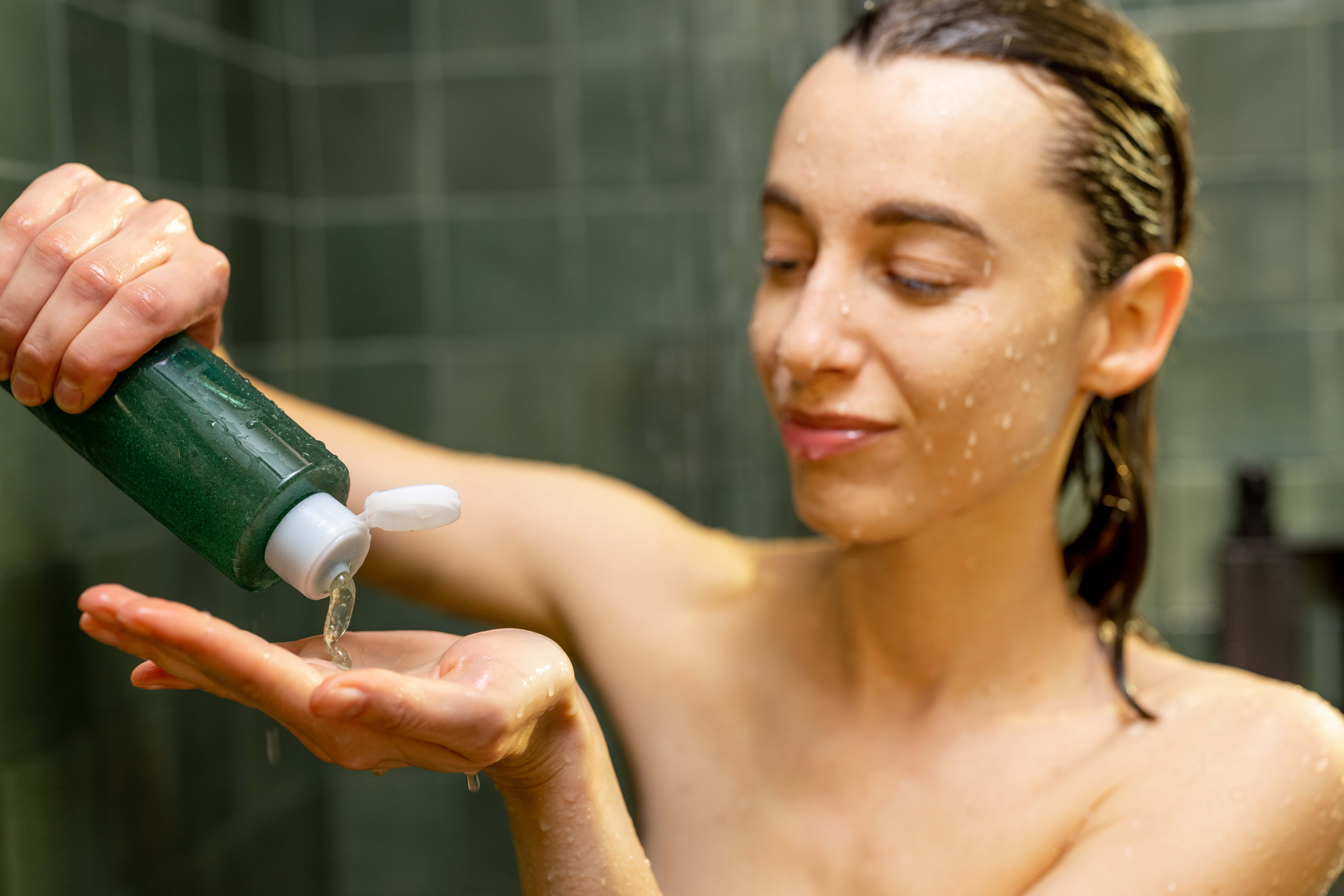 Recommended Alternatives
It's understandable if Keranique isn't the type of shampoo that you prefer. If that's the case, don't worry. Below is a list of alternative shampoos that you'll probably prefer instead: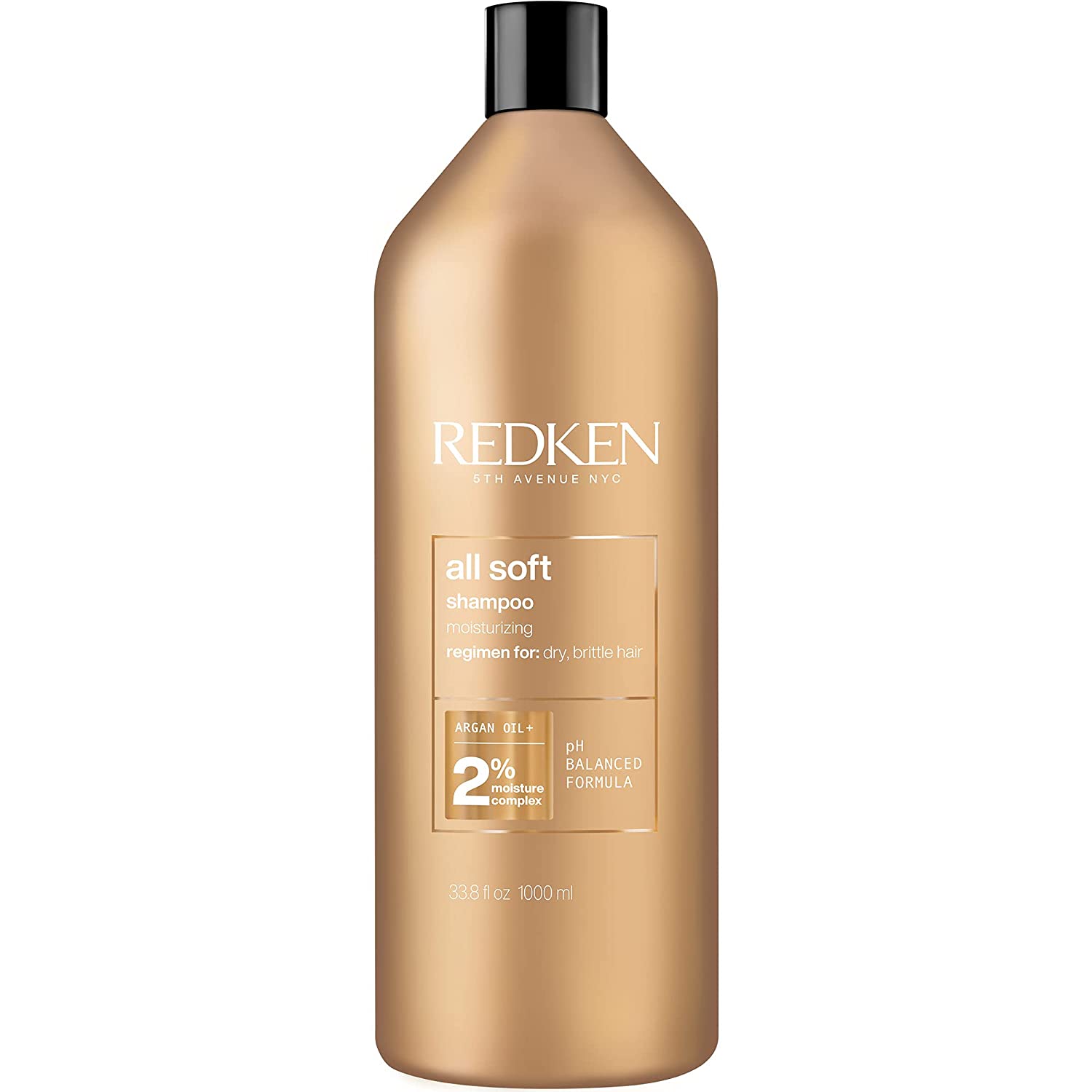 This product works wonders on dry, brittle hair. It provides intense softness and shine. It's enriched with argan oil to give your hair more luster. If your strands feel dry, this product will revitalize them. It works well on fine to medium hair types that require lots of nourishment.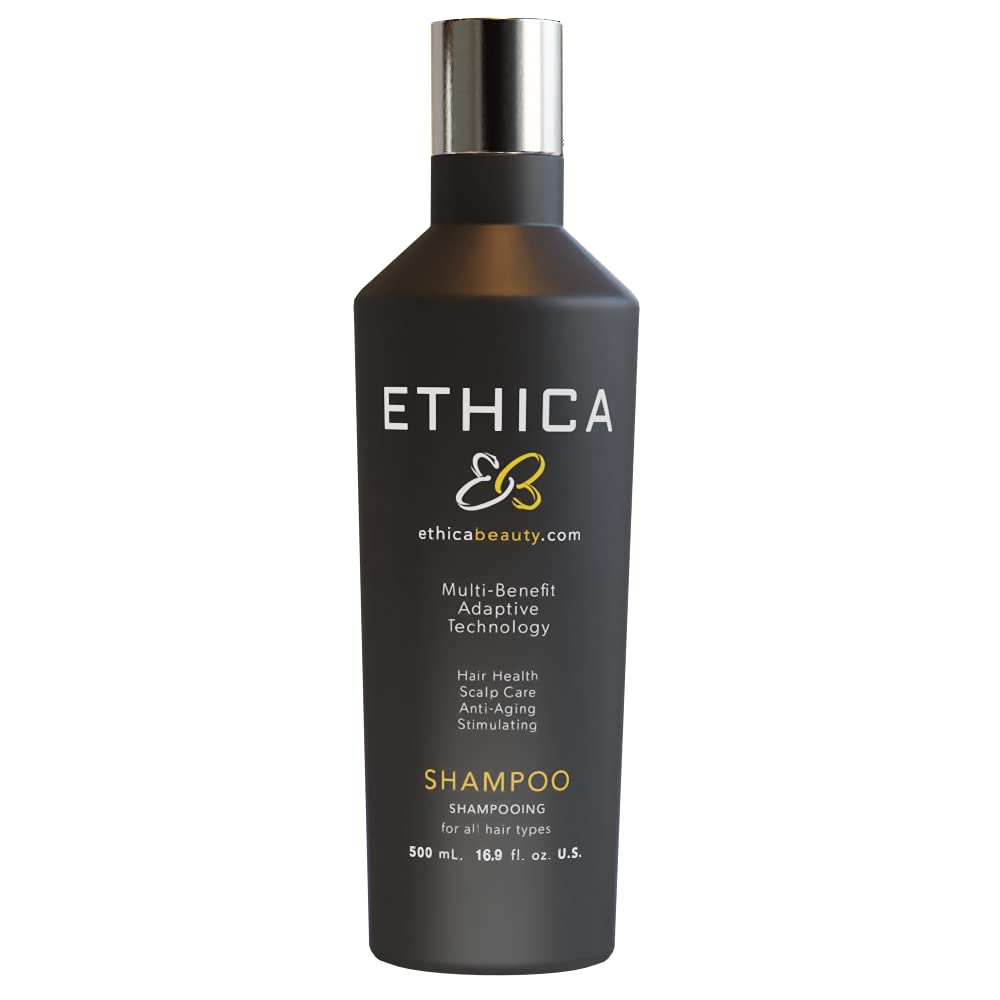 You'll notice results from this shampoo if you use it two to six times per week. It aims to revitalize the hair, scalp, and follicles. This product is made without harsh ingredients—like sulfates, parabens, or glutens. It'll give your strands a more youthful texture over time. This salon-quality shampoo works wonders by reducing frizz, maximizing hair length, and improving volume and shine.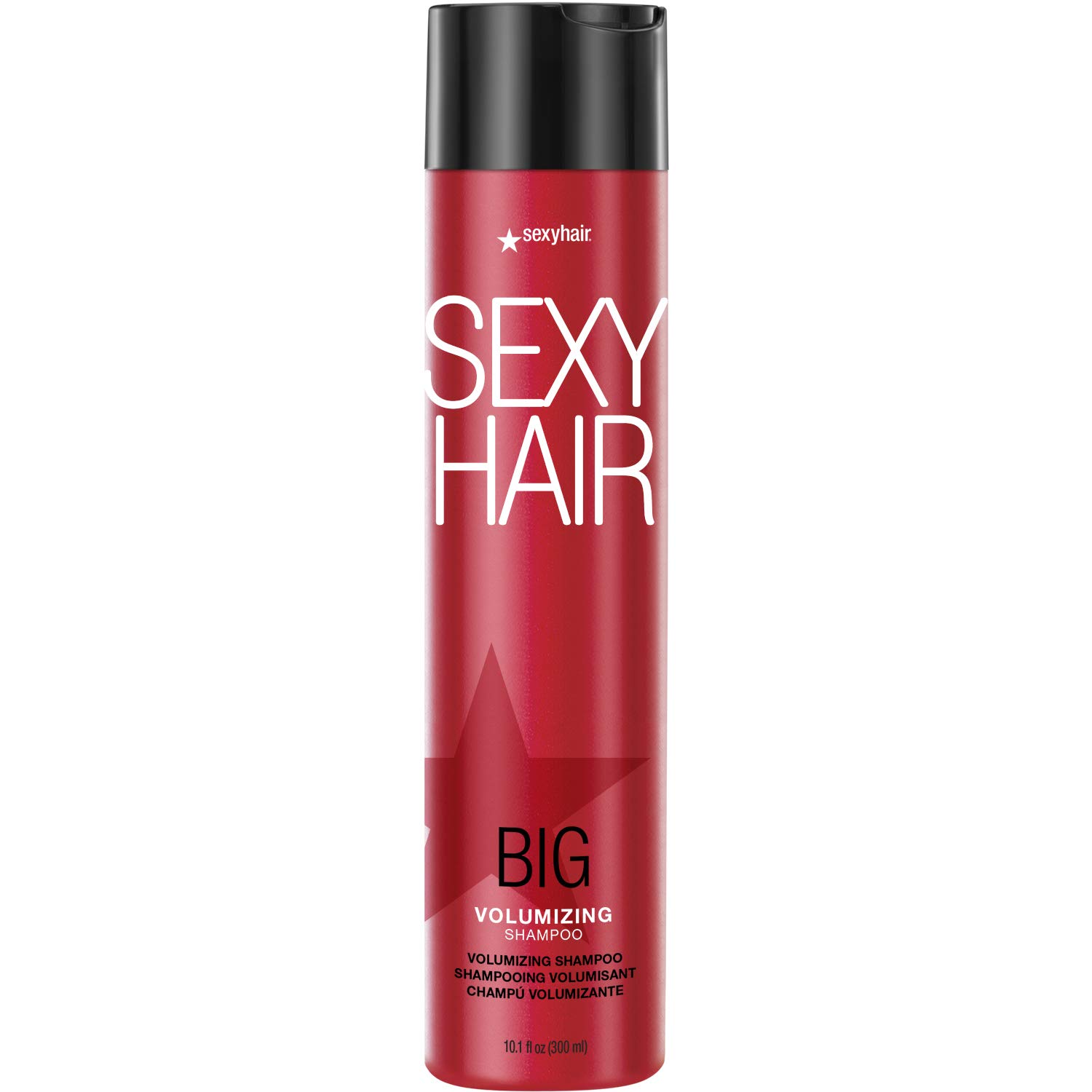 Does your hair need volume? Well, this product has lots of it. It improves hydration, which instantly plumps the hair strands. It makes the hair more manageable and smooth. Sexy Hair shampoo is formulated without sulfates, SLS, or SLES. Not only that, but it's suitable for all hair types. You'll enjoy the extra boost that your hair receives from this product.
Frequently Asked Questions about Keranique Products
Now that you've read the full rundown about Keranique shampoo, you may have a few questions about it. If that's the case, this frequently asked questions section is for you:
Question: Is Keranique a High-End Brand?
Answer: Keranique is a high-quality brand. It may not be a product that you can find in all drug stores, but it's not salon-quality either. While a stylist might choose to use Keranique on clients, this isn't a widespread salon product. Nonetheless, it's definitely a good brand. It's been featured in Vogue, Cosmo, BuzzFeed, and The Today Show.
Question: Is Keranique Shampoo Expensive?
Answer: Well, that depends on your definition of expensive. You'll spend more for Keranique shampoo than you would a drugstore product. On average, this shampoo costs about $20. That's not a bad price, but it's more expensive than some other brands. But given Keranique's high quality and impressive reviews, it's worth the price.
Question: Does Keranique Volumizing Shampoo Work for Thinning Hair?
Answer: Yes, it does work. It's designed to treat thinning hair, and it rejuvenates the hair follicles. Just keep in mind that if you are experiencing severe hair loss, you may have to incorporate other steps into your regimen. Washing your hair with volumizing shampoo may not be enough. It's wise to take vitamins and use hair stimulating oils on your scalp.
 Also, if you're experiencing serious hair loss, it's best to speak to your doctor. You may be losing hair due to an underlying issue. In that case, it's better to use a treatment that corrects your specific condition.
Question: How Do I Get the Best Results from Keranique Shampoo?
Answer: Well, to get the best results, it's wise to incorporate other Keranique products into your hair routine. When the products work together, they provide better results. So, not only should you wash your hair with Keranique shampoo, but with the conditioner as well. 
Also, try some of the other products that they sell, like the Keranique texturizing mousse.
Question: What Keranique Products Can I Use to Grow My Hair?
Answer: If you want to revitalize and grow your hair, Keranique has multiple products to choose from. In addition to using their volumizing shampoo, you can also try their hair regrowth treatment. It's a regrowth formula that helps to revitalize the hair follicles. It comes in a spray bottle that's equipped with an extended nozzle for precise application. It reactivates the hair follicles to trigger hair regrowth.
In addition to that, you should try Keranique's KeraViatin supplements. They are clinically tested for safe consumption. Plus, these vitamins are formulated to nourish the hair and promote hair strength. They support scalp health and treat the underlying issues that lead to hair loss.
Question: Is Keranique a Vegan Brand?
Answer: Keranique does not claim to be a vegan brand. However, they work hard to create high-quality products that are formulated without sulfates, parabens, and dyes.
But while their products aren't categorized as vegan, Keranique is cruelty-free. Their hair care products are not tested on animals. If that's something that's important to you, you'll be glad to know that Keranique does not participate in animal testing.
Question: Where Can I Buy Keranique?
Answer: You can find Keranique in a variety of stores. It's most prominent at retailers like Ulta and Sephora. However, you may be able to find it in a drug store, such as CVS. Plus, it's available online through Amazon and Walmart.
If you're interested in buying Keranique products, they're not hard to find. But if you're still reluctant about trying this brand, you may want to purchase it from a retailer like Sephora. The employees in the store might have first-hand experience with using the product, and you can speak to them in person about it.
Final Thoughts on Keranique Scalp Stimulating Shampoo
Overall, Keranique is a pretty good shampoo. It includes a full lineup of products that suit various needs. Not only that, but it has excellent reviews. It's formulated for all hair types, which means a variety of people can enjoy the benefits of this product. 
When your hair requires an extra boost, this is a great shampoo to use. It's highly recommended!
Looking for more interesting readings? Check out: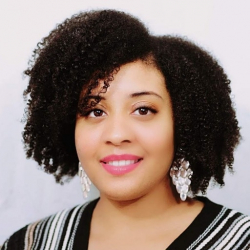 Latest posts by Candis Pope, Home Hair Product Tester
(see all)