When you hear Paul Mitchell's name, chances are your mind instantly thinks of hair products. Paul Mitchell has been around for so many years, and their products have continued to be a staple within the beauty industry. There are people everywhere who swear by their shampoo and conditioners.
 You're in for a treat because, in this review, you'll get a full breakdown of Paul Mitchell shampoos. There's a frequently asked question section below, as well as other in-depth information about this amazing brand. Are you interested in learning more? If you are, keep reading.
The History Behind Paul Mitchell Products
In 1980, hairstylist Paul Mitchell and his friend John Paul created the Paul Mitchell brand. The business started with just $700 and three hair products. But over the years, the brand has grown into John Paul Mitchell Systems and includes over 150 hair care products.
 For over 40 years, Paul Mitchell has been supplying salon-quality hair care products to beauty shops all over the country. Not only that but there is a wide range of Paul Mitchell schools where up-and-coming cosmetologists can learn the art of hair.
How to Select Paul Mitchell Shampoo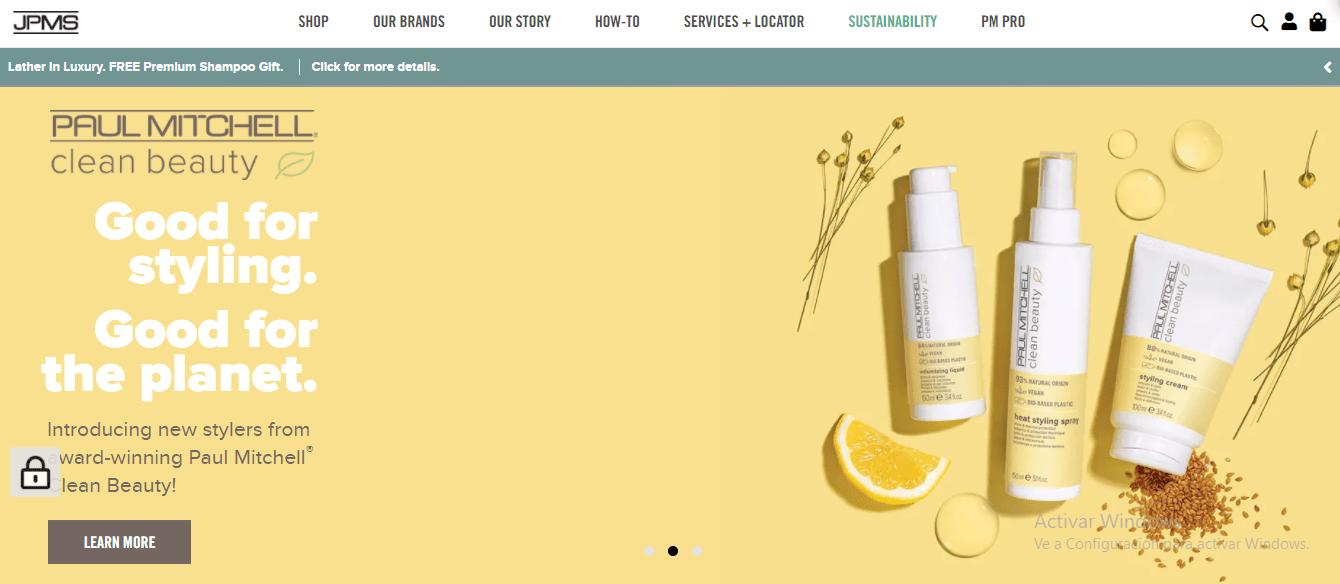 If you didn't know, there are numerous Paul Mitchell shampoos to choose from. The company has a wide variety of products, so selecting the right one can feel overwhelming. However, we figured out a way to simplify the process so that it's not as challenging. Below are some of our suggestions:
Select Shampoo Based on Your Needs
You should start by selecting the shampoo that suits your needs. Do you have an itchy scalp? Is your hair color-treated? Those are the types of questions that you want to answer as you're looking for the right product. Search for shampoos that cater to your hair's needs. Once you do that, you'll have a greater chance of narrowing down your decision. 
Read Reviews
Reviews will tell you almost everything you need to know about a product. While you can't base your buying decision on the opinions of others, customer feedback is essential for helping you with the purchasing process. If a particular shampoo doesn't work as well as advertised or the scent is off, the other customers will let you know. Reviews are really helpful.
Go With the Majority
On the Paul Mitchell website, the best-selling shampoos are highlighted. If you're unsure of which one to choose, start by selecting the products that are the most popular. Once you do that, then you can narrow things down based on your hair needs. In most cases, following the majority is the way to go—at least when it comes to buying products.
The Key Features of Paul Mitchell Shampoo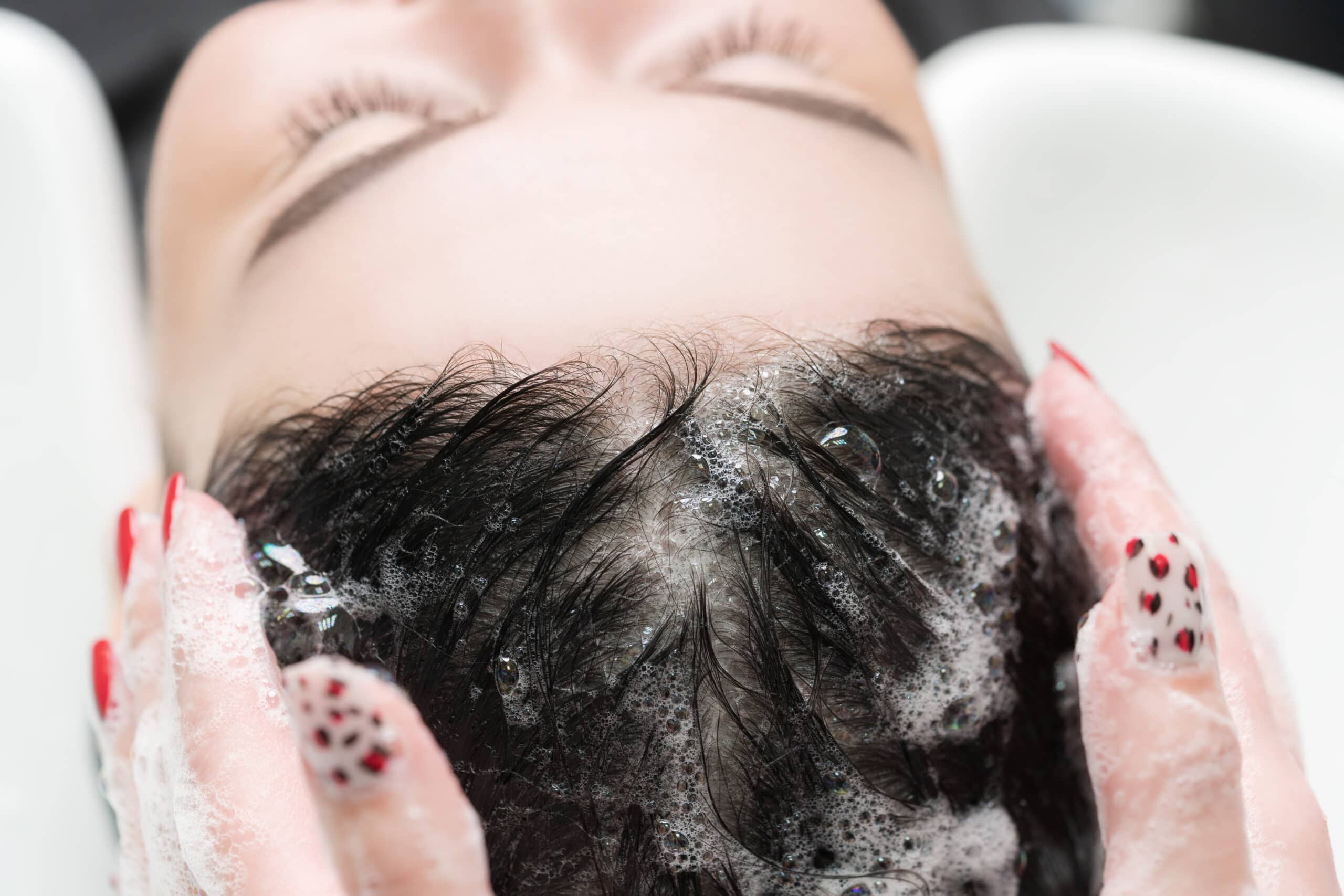 There's a reason why Paul Mitchell shampoo is well sought after. Although there are various lines within the Paul Mitchell brand, all of their products maintain the same quality across the board. Here are some of the key features of Paul Mitchell shampoo:
Quality Assurance
As you may know, there are many instances in which a popular brand becomes watered down due to counterfeit products or stolen recipes. However, Paul Mitchell goes above and beyond to make sure that doesn't happen. They ensure that diversion doesn't occur by monitoring their products and making sure they are not sold by unauthorized retailers. 
You can only buy Paul Mitchell shampoo from a Paul Mitchell school, a professional salon, or from an authorized online retailer such as Ulta or Amazon.
This is good news for you because it lessens your chances of receiving a fake version of the original.
Innovative Formulas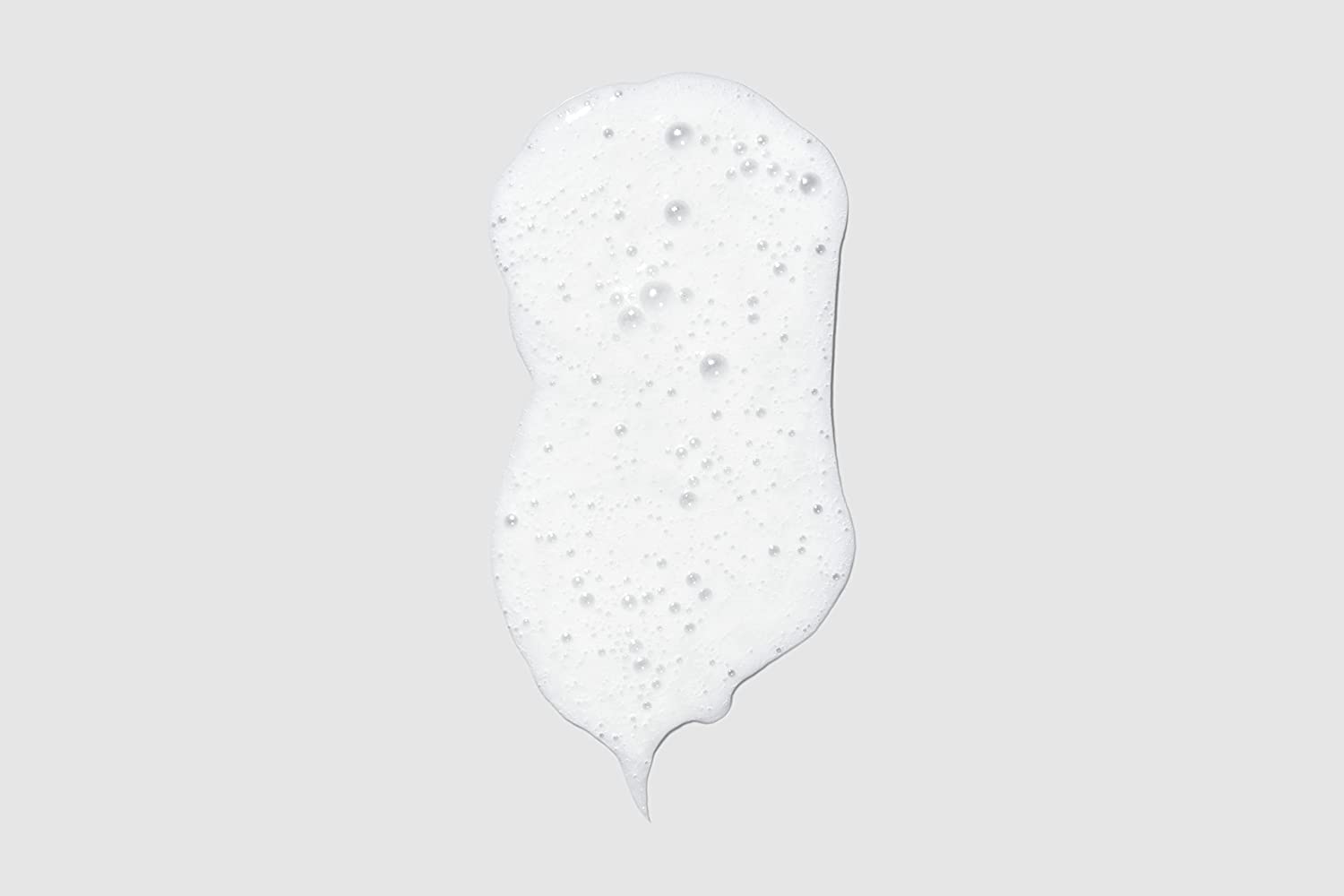 Paul Mitchell products are developed in Santa Clarita, California. In the labs, the products are researched, formulated, and tested. Paul Mitchell uses a personal in-house team of chemists to develop their hair care products. Those chemists also work closely with hairdressers to make sure that the shampoos and conditioners are perfect before going out to the public.
Made Without Harsh Chemicals
One of the incredible attributes of Paul Mitchell shampoo is that it does not contain harsh ingredients. It is sulfate-free, gluten-free, and paraben-free. Not only that, but this brand is very transparent about the ingredients in its products. If you are concerned at all about the quality of their shampoo, you can visit the Paul Mitchell website to get information on each product.
Cruelty-Free
Paul Mitchell Systems is dedicated to its core beliefs. The company has been a pioneer in the beauty industry since 1980 regarding animal testing. Since the beginning, they've been against it, and over 40 years later, they're still dedicated to staying true to their values. All of their products are researched, formulated, and tested on humans only. 
Not only that but Paul Mitchell is committed to making most of their products vegan. At the moment, they are transitioning 10 of their 12 product lines to 100% vegan. The transition should be complete by the year 2023. 
The Best Paul Mitchell Shampoos
Paul Mitchell has a variety of product lines under Paul Mitchell Systems. They have done so much to ensure that they create products to suit a variety of people. Below are some of their best shampoos:
Awapuhi Shampoo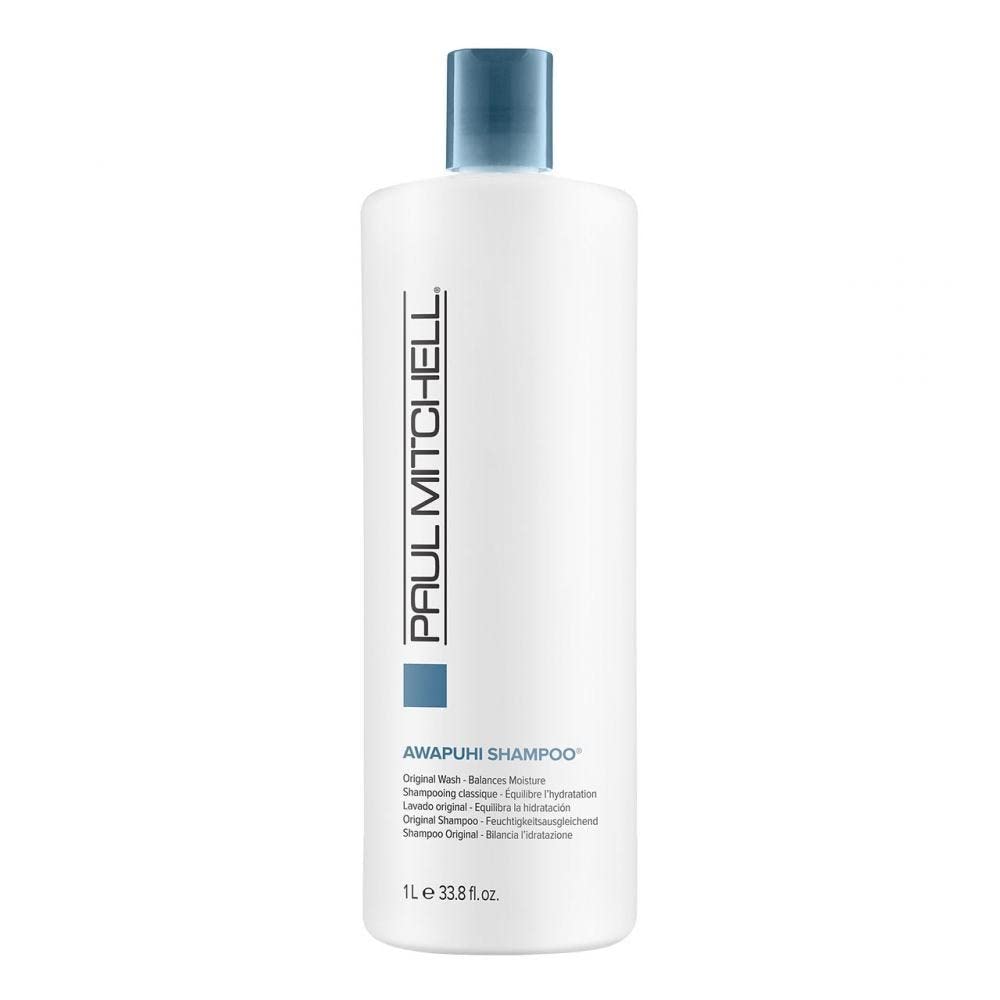 This particular shampoo is one of Paul Mitchell's best sellers. It's made with Hawaiian awapuhi, and it has an amazing smell. This shampoo works wonders for moisturizing the hair, as well as brightening the hair strands and removing buildup. Plus, it's color-safe. This product is suitable for all hair types, but it works best for fine, static-prone hair. The fragrance within this shampoo smells like cucumber melon with a hint of soft floral. Of course, it is made without harsh ingredients.
Awapuhi Moisturizing Lather Shampoo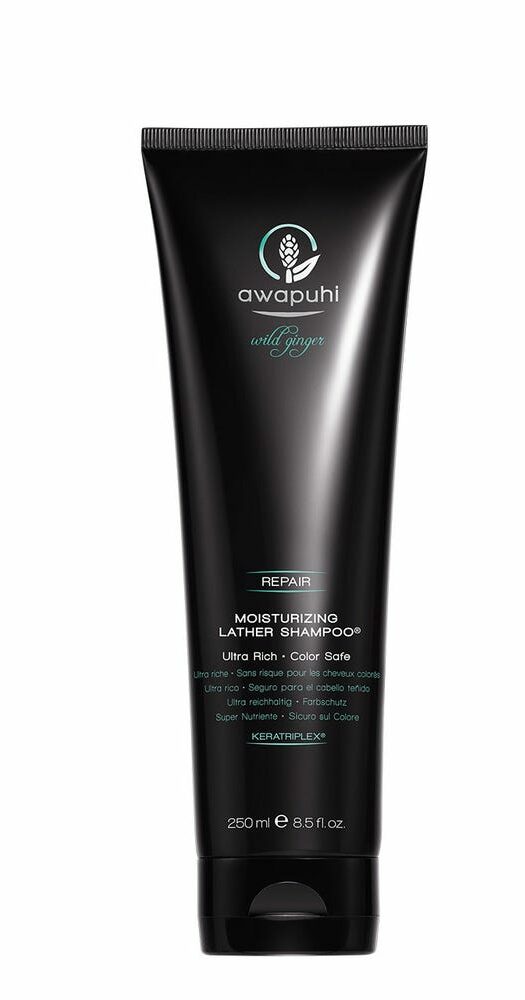 If you love a shampoo that lathers, you'll enjoy this one. It has a nice, ginger tea scent, and it's ideal for dry, damaged hair. Since it's color-safe, it's made without SLS, ALS, or SLES. This product gently cleanses color-treated hair and provides it with additional moisture. Awapuhi moisturizing shampoo adds shine and replenishes the hair strands through Paul Mitchell's KeraTriplex keratin protein technology. 
Baby Don't Cry Shampoo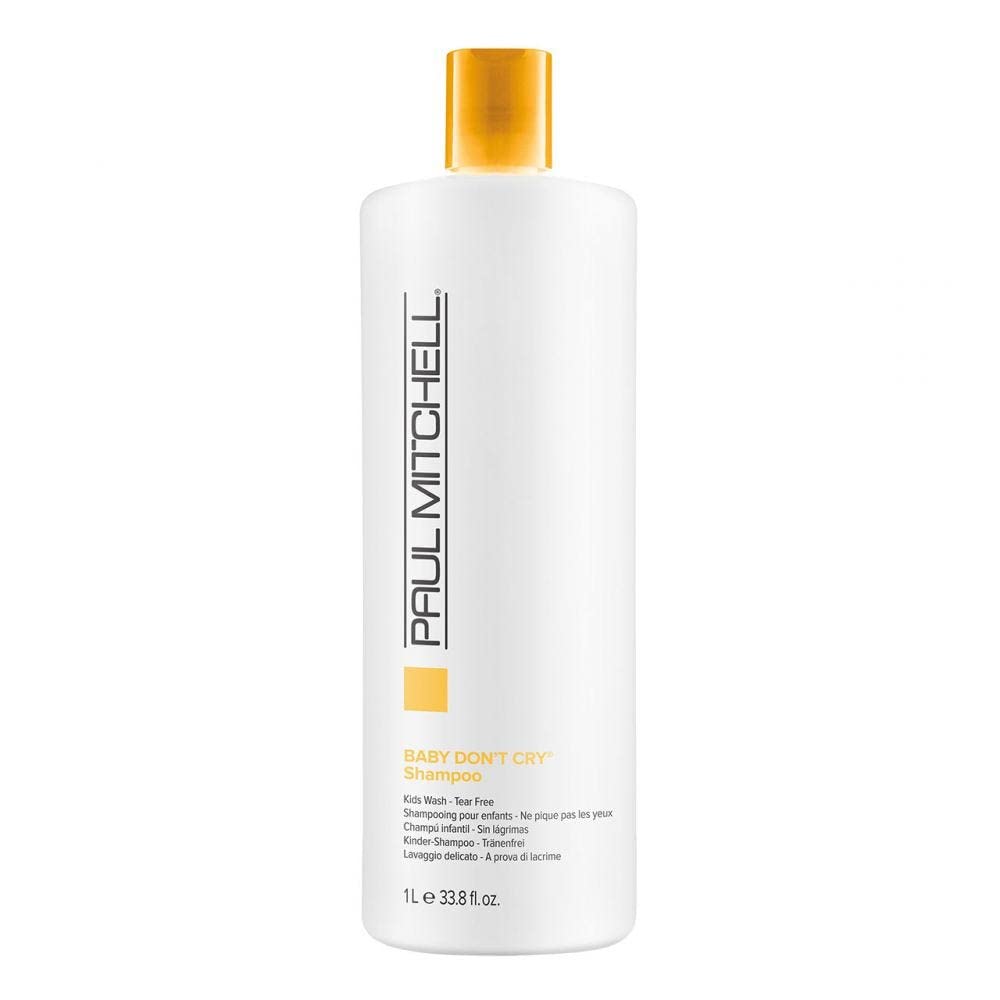 When it's time to wash your baby's hair, you need a gentle product. This shampoo is fantastic for children of all ages, and it gently cleanses the hair without causing tears. It includes a neutral pH and a blend of extracts that are designed to hydrate the hair and prevent moisture loss. Baby Don't Cry shampoo includes chamomile and coneflower to help calm and soothe your little one. This product is ideal for all hair types. Also, this shampoo has a soft, powdery scent that includes a hint of vanilla and floral.
Tea Tree Special Shampoo

This is Paul Mitchell's number one best-selling shampoo. It consists of special ingredients like tea tree oil to wash away impurities, which gives your hair and scalp a clean, fresh feeling. The peppermint, tea tree oil, and lavender work together to invigorate the scalp and leave your hair smelling great. Tea Tree Special is the perfect shampoo to use when your scalp needs a pick-me-up. 
This product is ideal for all hair types, but it works especially well for oily hair. The tingling sensation of this shampoo is like no other, and it'll put you in an awesome aromatherapy experience.
Scalp Care Anti-Thinning Shampoo

If you desire stronger, thicker hair, this is the product to use. 85% of users reported increased volume and strength in their hair after using this product. It's color-safe and ideaL for thin hair. 
It has a wonderful fragrance of lemon, basil, amber, vanilla, and patchouli. The ingredients in this shampoo feature the Regeniplex concoction of peptides, Kakadu plum, turmeric, clover flower, and ginseng. All of the ingredients combined help to stimulate the scalp and create fuller, thicker hair.
Forever Blonde Shampoo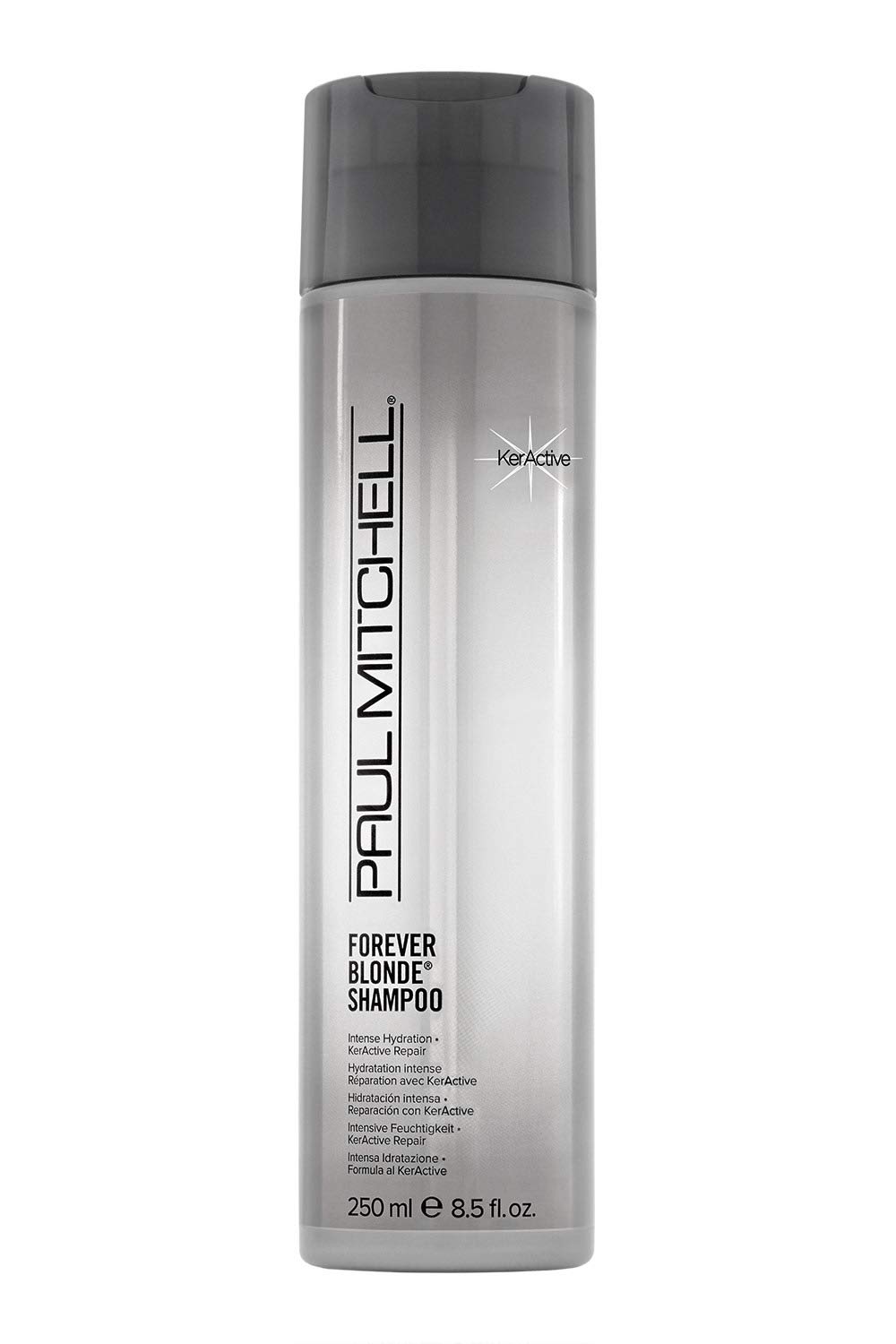 This product helps to keep you looking like a stunning blonde bombshell. It's sulfate-free and ideal for color-treated hair. It's enhanced with KerActive protein and a powerful blend of botanicals to maintain your blonde strands. This product works hard to ensure that your hair stays bright and healthy. The smell of this shampoo is an aroma of cucumber and fruity notes.
Frequently Asked Questions About Paul Mitchell Shampoo
Do you have a lot of questions about Paul Mitchell shampoo? Well, after reading this review, you probably do. Take a look at the questions below to see if you find the answers to your inquiries:
Question: Is Paul Mitchell Shampoo Expensive?
Answer: Paul Mitchell shampoo is not expensive. Although it's a high-end product, it won't break the bank. In most cases, you can spend anywhere from $12 to $40 on it. However, the price you pay depends on the size of the bottle.
While the bulk of their shampoos cost more than the standard drugstore brand, it's not unreasonable. Not to mention, Paul Mitchell sells high-quality shampoos. Therefore, you'll get the best of the best for an affordable price.
Question: Where Can I Buy Paul Mitchell Shampoo?
Answer: You can purchase Paul Mitchell shampoo from a variety of sources. They sell it in professional salons and Paul Mitchell schools. You can also buy it from their website, as well as online retailers like Ulta and Amazon.
Even if there aren't any salons near you that sell Paul Mitchell products or any Paul Mitchell schools, there are a variety of online sources available for you to make a purchase. The increased popularity of online shopping has made this brand of shampoos much more accessible.
Question: Is Paul Mitchell Shampoo Good for Coarse Hair?
Answer: Yes, it is. For the most part, Paul Mitchell shampoo is catered to a variety of hair types. So, even if your favorite shampoo doesn't specifically say that it's for coarse or curly hair, it's okay. The majority of Paul Mitchell products are suitable for all hair types.
Question: Is Paul Mitchell Shampoo Better Than Drugstore Shampoo?
Answer: Well, yes and no. Just because Paul Mitchell is a high-end salon brand doesn't make it better. Everyone has different hair, and you may find that a drugstore brand works better for you. However, Paul Mitchell makes quality hair care products. They are a salon brand, so their products are widely used by professionals. 
Furthermore, they take great care in formulating their shampoo. While a drugstore brand might be more affordable or work well on your hair, it may include ingredients that aren't good. The best thing to do is to test out a couple of Paul Mitchell shampoos to see if you like them
Final Thoughts on Paul Mitchell Shampoo
The truth is, Paul Mitchell is a well-established company. If there is any shampoo brand that you want to trust, it is this one. Understandably, every product doesn't work well for every person. However, you shouldn't feel apprehensive about trying Paul Mitchell products because there's something for everyone. 
As you can see from the list above, there are a variety of options to suit different preferences and hair types. Hopefully, this information helps you out and sets you on the journey to maintaining beautiful locks of hair. 
Looking for more interesting readings? Check out: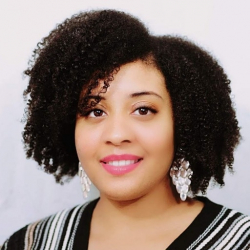 Latest posts by Candis Pope, Home Hair Product Tester
(see all)