The search for a good natural shampoo can become tedious. Between reading ingredient labels and the number of natural shampoos available, you can get stuck in a spiraling rabbit hole of natural shampoos. To make your search a little easier, we are reviewing Nature's Gate shampoo. A natural shampoo that has made quite a name for itself throughout the years.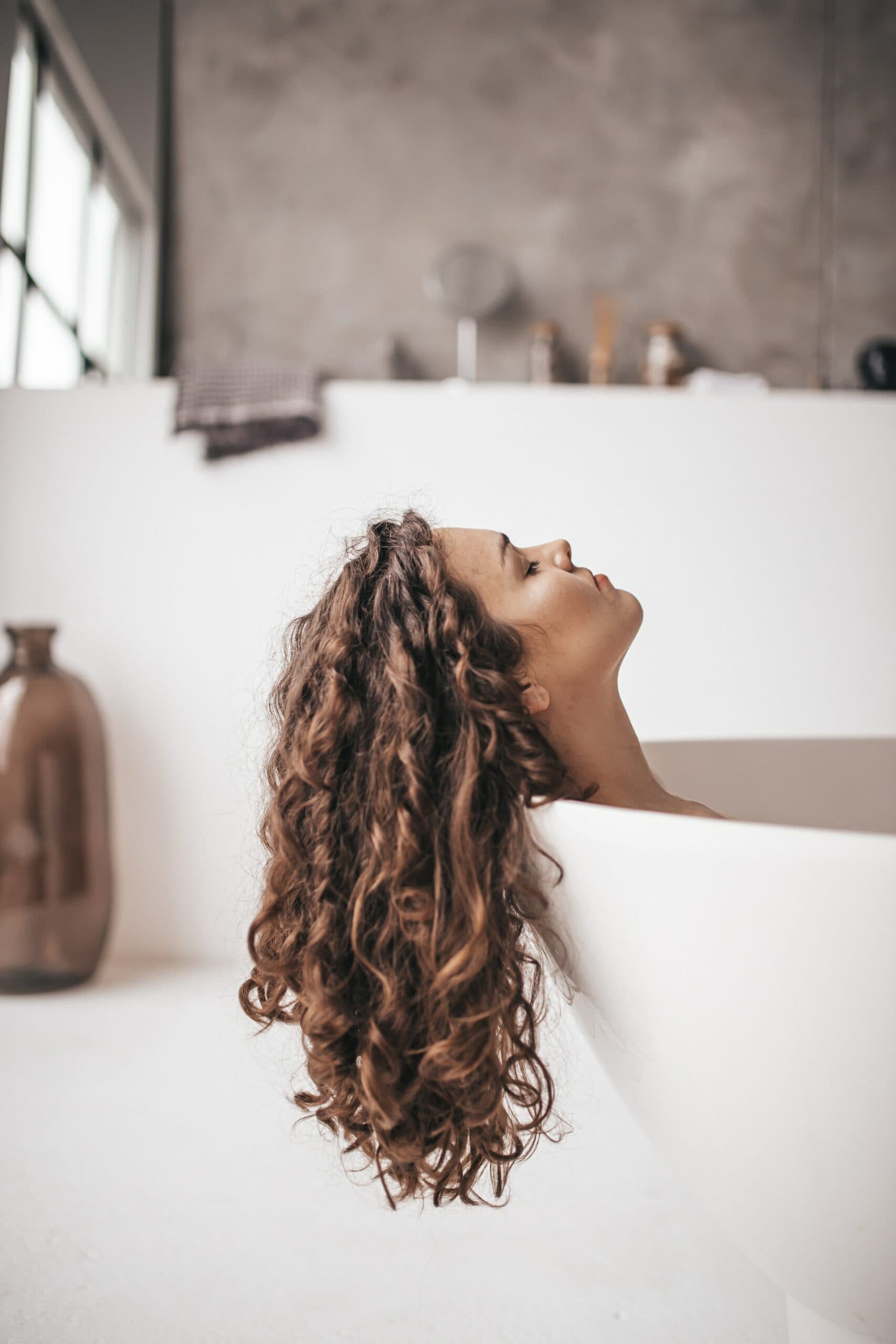 What Makes a Good Natural Shampoo?
Nearly any brand can say they are a natural shampoo by simply replacing one ingredient with a natural ingredient. Therefore differing the actual natural shampoos and the phonies can be somewhat of a chore. Here are a few tips to help you identify a good natural shampoo.
A Short Ingredient List
Natural shampoos tend not to need as many ingredients as those with chemicals in them. This is due to them only putting in what is necessary and leaving out all of the cheap chemical ingredients that make them seem like good shampoo. These include artificial fragrances, lathering agents, and preservatives.
On average, shampoos contain anywhere from 10 to 30 ingredients. Natural shampoos should be on the lower end of that number, and some are even less. Any more than 15 ingredients in shampoo are most likely using preservatives and other unnatural resources.
Ingredients Are Derived from Nature
Any good shampoo that characterizes itself as "natural" will have an actual plant or mineral named along with the scientific ingredient name on the label. You will see the long fancy name first and then in parenthesis "derived from…" or simply the actual plant. This is how you will know what is not natural and what is natural in the shampoo.
The reason that you don't simply see the plant name in the ingredient list instead of the scientific term is because of a regulation the FDA put into place years ago. They made it, so everything needs to have the scientific term in the ingredient list. The good natural shampoos then decided to put the actual plant name in parenthesis.
Vegan and Cruelty-Free
Not only does it feel good to say that your shampoo did not contribute to harming an animal, but it also means that good ingredients were used. All chemicals have to be tested before they are used on humans to make sure it doesn't cause any adverse side effects. That means animal testing, also known as not vegan or cruelty-free.
If a company is using natural ingredients that are knowingly good for people, you don't need to test it on animals first. Who has ever heard of a person having an adverse reaction to jojoba oil or wintergreen? Nobody. On the other hand, people can have very bad reactions to formaldehyde and other chemicals commonly used in shampoos.
No Parabens, Phthalates, or Sulfates
These three types of ingredients are commonly used in shampoo. They are cheap preservatives, gelling agents, and emulsifiers. None are necessary for shampoo, but make it last longer and feel like it's cleaning better. Therefore, companies use it to make it seem like a luxury product without the high cost to them.
There are several different names that these ingredients go by. Some of these include sodium xylenesulfonate, alkyl parahydroxybenzoates, and dibutyl phthalates. The list goes on with different types of these ingredients. The best way to identify them is to look for paraben, phthalate, sulfate, or sulfonate inside the name of the ingredient.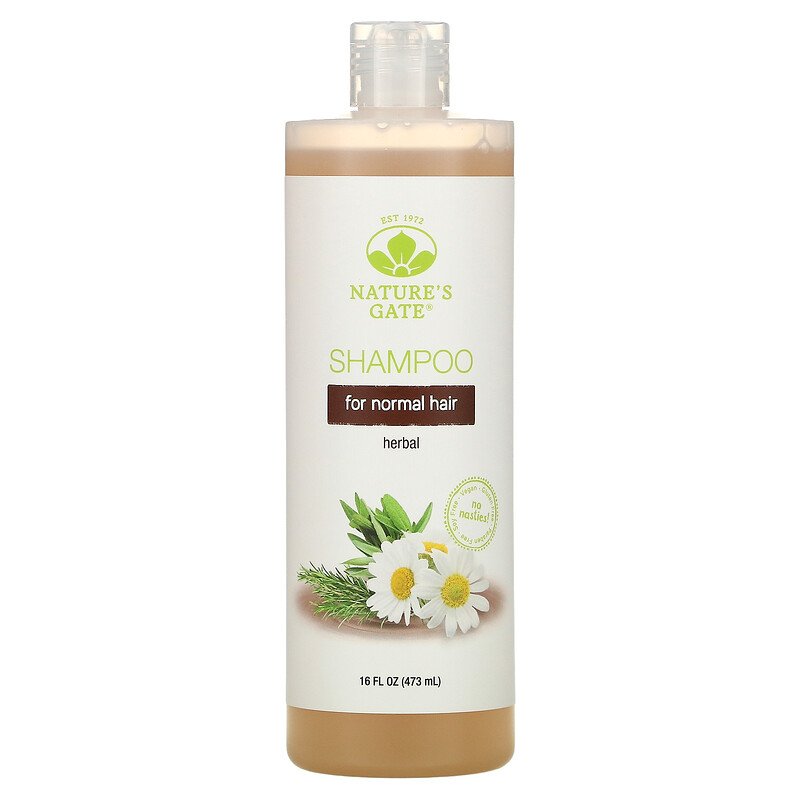 Pros
Has been around for nearly 50 years
Vegan and cruelty-free
5 different shampoos for different hair types
Great for oily to normal hair types
Lathers like a normal shampoo
Cheap for a natural shampoo
No parabens, phthalates, sodium lauryl/laureth sulfates, soy, gluten, or artificial colors
Cons
Not a good shampoo for dry hair
Has been known to cause allergic reactions in sensitive people
If you have oily to normal hair, this shampoo is definitely worth a try. It's very affordable for a natural shampoo and cleans more like a normal shampoo with a rich lather. However, this shampoo is not for those with dry or curly hair.
Nature's Gate Shampoo's Key Features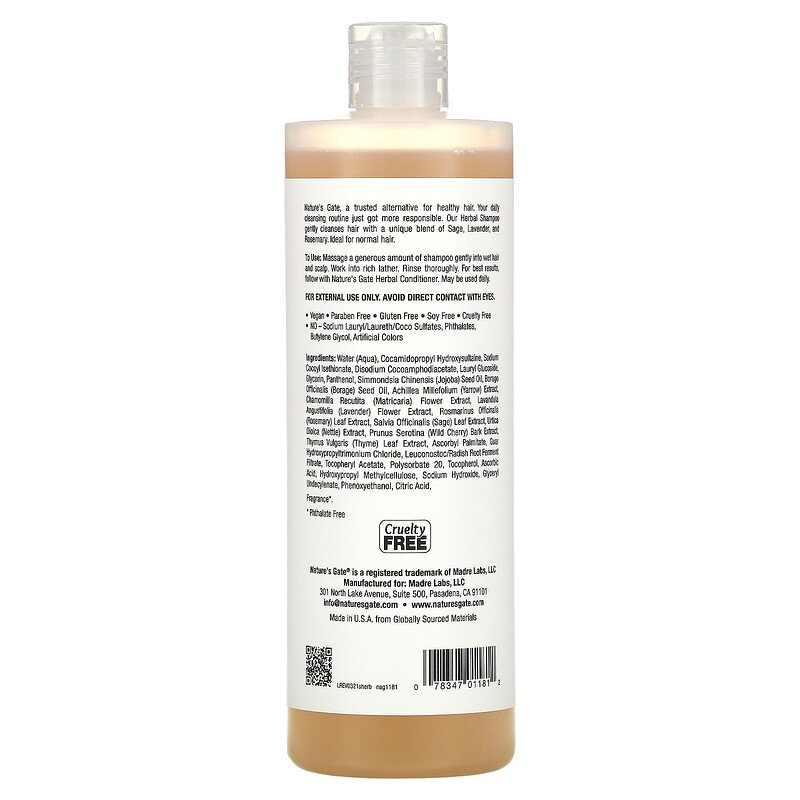 Started in 1972
Nature's Gate has been around for nearly 50 years, and for good reason. People love it and are loyal to it. The brand has actually jumped around from owner to owner, now being part of the iHerb family. This is because every time it stops getting made, people demand it come back.
Even though it has jumped around to a few different owners, the formulation has only been changed slightly over the years. This is due to improved technology and hasn't noticeably changed the product like most other shampoos that get bought out and changed. If anything has changed about this shampoo over the years it's that it has become even more natural and effective.
Natural Ingredients
All of the ingredients in Nature's Gate shampoos are either naturally derived or made from nature. Nearly all of the ingredients shown are plants. The ones that aren't easily identified as plants in the ingredient list come from some sort of plant.
If you look at the ingredient list, not all of the ingredients have an actual plant in parenthesis next to it. This is due to some of the ingredients being "derived" from nature. This means that the natural ingredient was broken down or had some compound taken from it to make a completely different ingredient.
While an ingredient being derived from nature is characterized as natural by most companies, some "derived" ingredients can become something else completely. For example, salicylic acid can be easily derived from wintergreen but I think most would say it is a not natural ingredient. However, all of the derived ingredients in Nature's Gate are pretty close to their parent plant.
Any product with more natural ingredients is prone to create more allergic reactions in those that are allergic to a lot of things. This is not due to bad ingredients. It's simply the fact that people are generally allergic to things in nature. I recommend doing a patch test with Nature's Gate shampoos before using if you are prone to allergic reactions.
Vegan and Cruelty-Free
Nature's Gate is certified by PETA's Global Beauty without Bunnies program. No animal products or byproducts are used in Nature's Gate products, making them 100% vegan. They also do not test their products or ingredients on animals. They even go as far as finding suppliers that commit to being cruelty-free.
Besides this making you feel better about your purchase, it is also a good indicator that the shampoo has good, natural ingredients. If they don't need to test their shampoos on animals before using them on humans, they must know that the ingredients are not harmful. Most chemicals need testing before they are known to not be harmful to humans.
5 Types of Shampoo
Nature's Gate includes 5 different types of shampoos to cater to different hair types and people. These include normal hair, oily hair, thin hair, color-treated hair, and baby. Each type has ingredients that cater to each specific hair type.
While all of the shampoos are color-safe, the shampoo for color-treated hair is specifically made to prolong hair color with sunflower seed to protect against UV rays and pomegranate oil to restore color. The thin hair variation contains bamboo and biotin to strengthen and nourish the hair. For oily hair, tea tree and sea buckthorn balance the scalp without stripping it of oils.
The only type of shampoo that Nature's Gate is lacking is one for moisture. They don't have a type that will work for curly, frizzy, or dry hair. This could be due to the era they started the brand when the style was super full, matte hair. A moisturizing shampoo does not give you volume.
Has a Great Lather
Nature's Gate shampoos contain ingredients from coconut that help it lather like a shampoo with sulfates. This in turn helps it clean better, rinse better, and use less. In fact, it lathers so well that you shouldn't need any more than a nickel size amount for your whole head.
Most natural shampoos lack this feature. This is due to these lathering ingredients being so closely similar to sulfates that some people would say that they are not natural. However, these ingredients are derived from coconut by changing only a couple of chemical compounds. You can take from that information what you will.
Due to these lathering ingredients, the shampoos can be drying for some. The more a shampoo lathers, whether it be natural or not, the more oils it strips from the hair. It is very important to use Nature's Gate conditioner with the shampoo to not dry out your hair.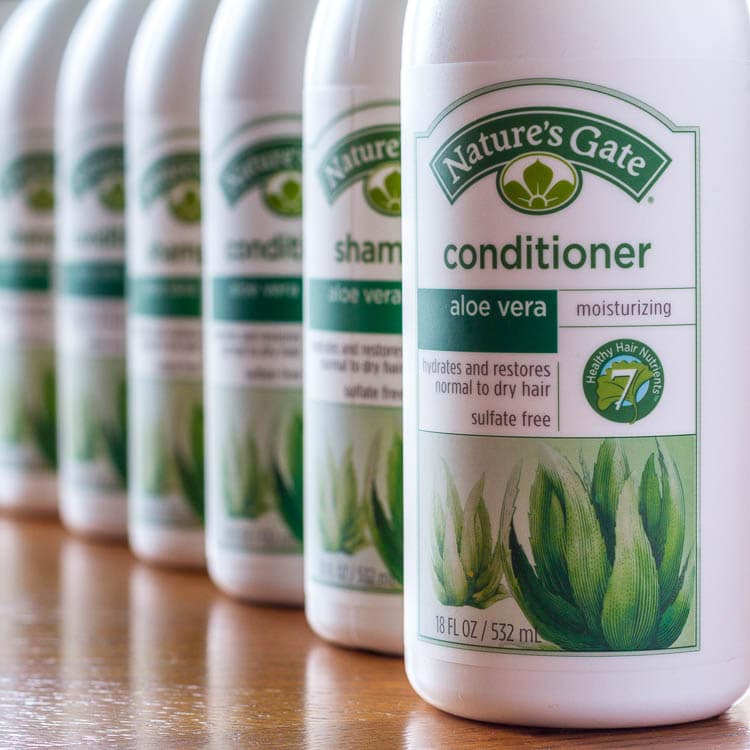 Alternatives to Nature's Gate Shampoo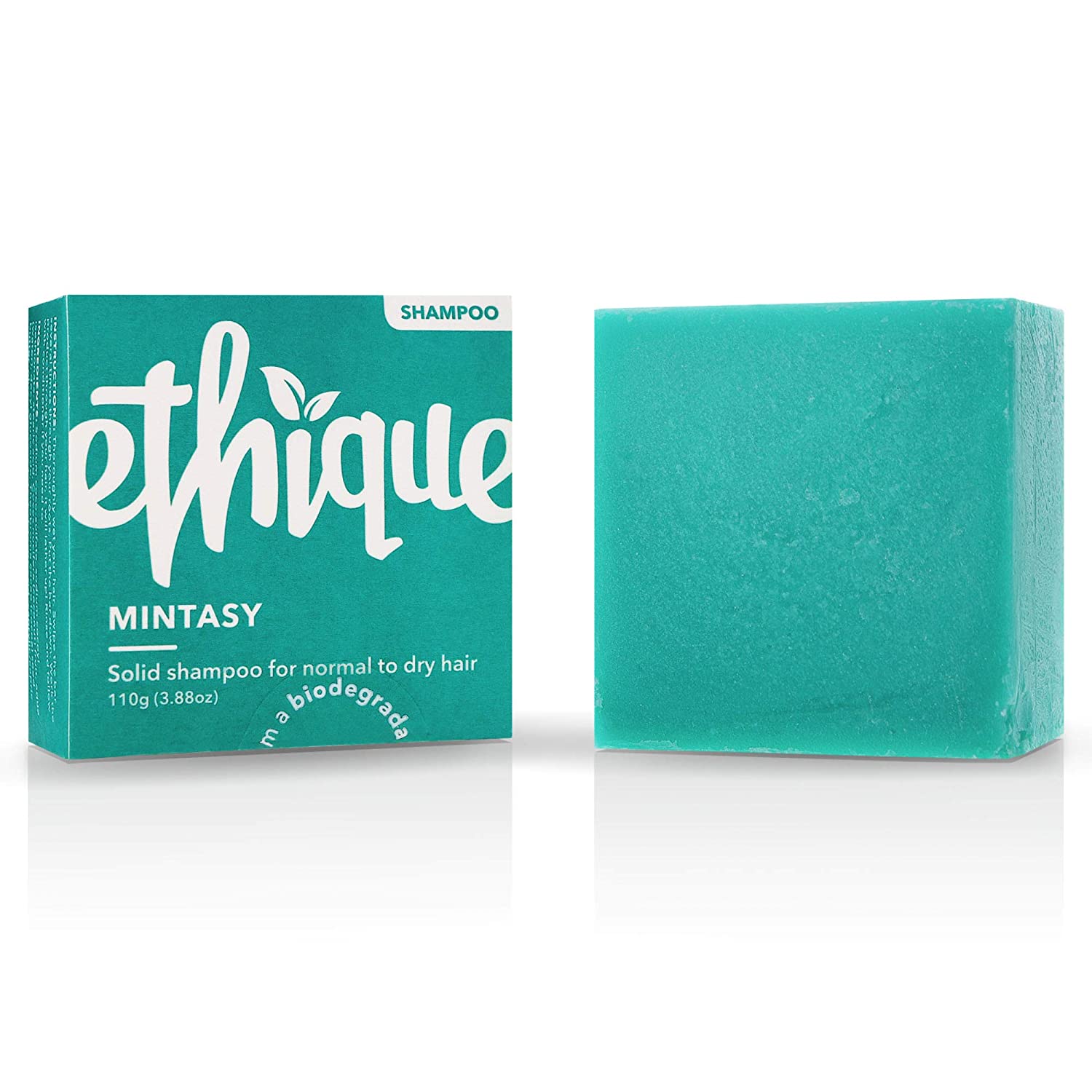 Pros
Environmentally friendly
Cruelty-free natural ingredients
Lathers well for a shampoo bar
Cons
If you are looking for a natural shampoo that is also good for the environment, Ethique shampoo bars are some of the best. They use sustainable packaging and use cruelty-free, natural ingredients. However, they do use a couple of alcohols in their product. While these alcohols are derived from nature, they can be drying to your hair and scalp.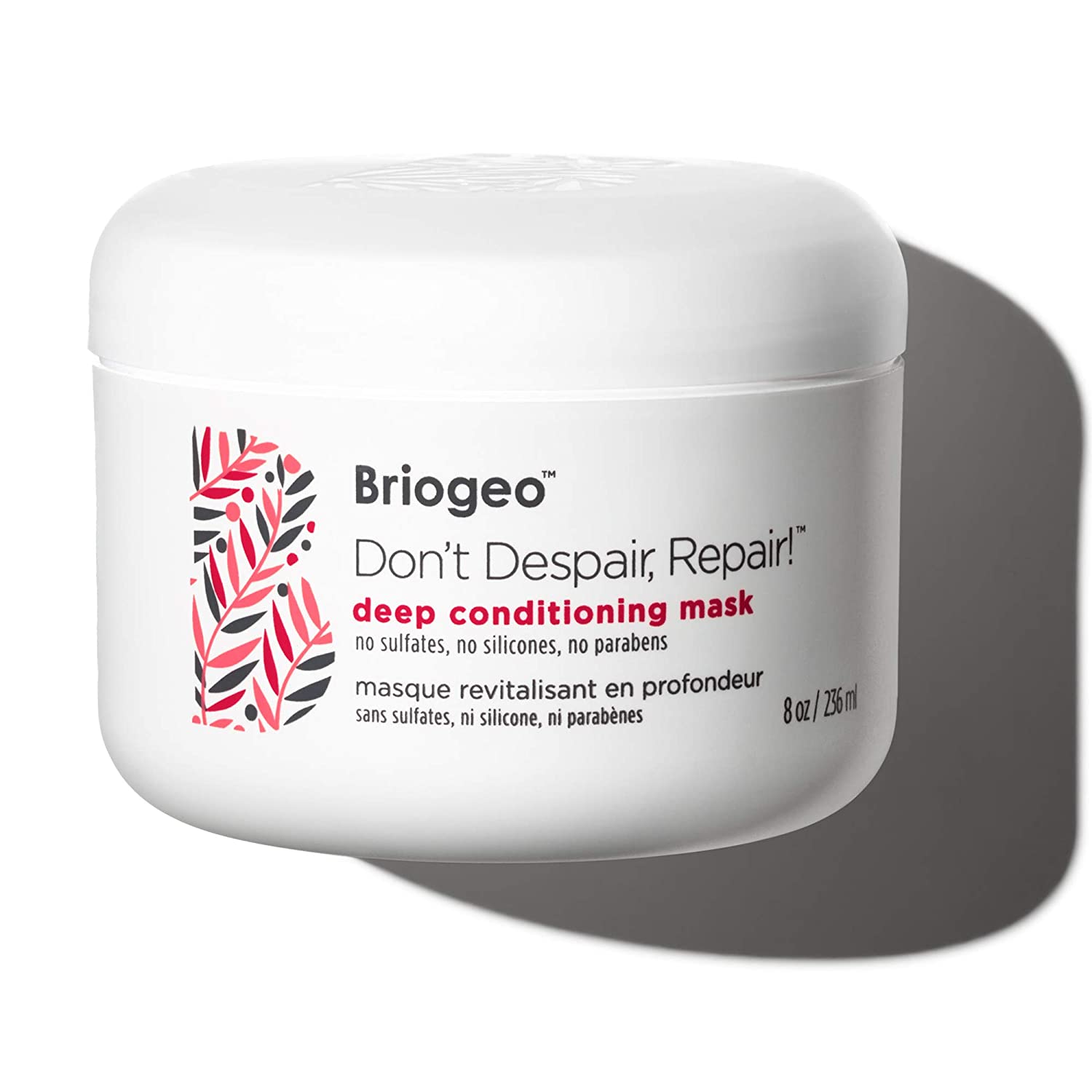 Pros
Great for damaged, dry hair
Naturally derived and cruelty-free
Doesn't contain silicones are other harsh ingredients
Cons
If you are looking for a shampoo better for dry or damaged hair, this is for you. It has naturally derived repairing ingredients, such as algae extract, vitamin B, and panthenol to help with elasticity, add sheen, and strengthen hair. It is about double the price of Nature's Gate, but that's how it usually is with repairing shampoos.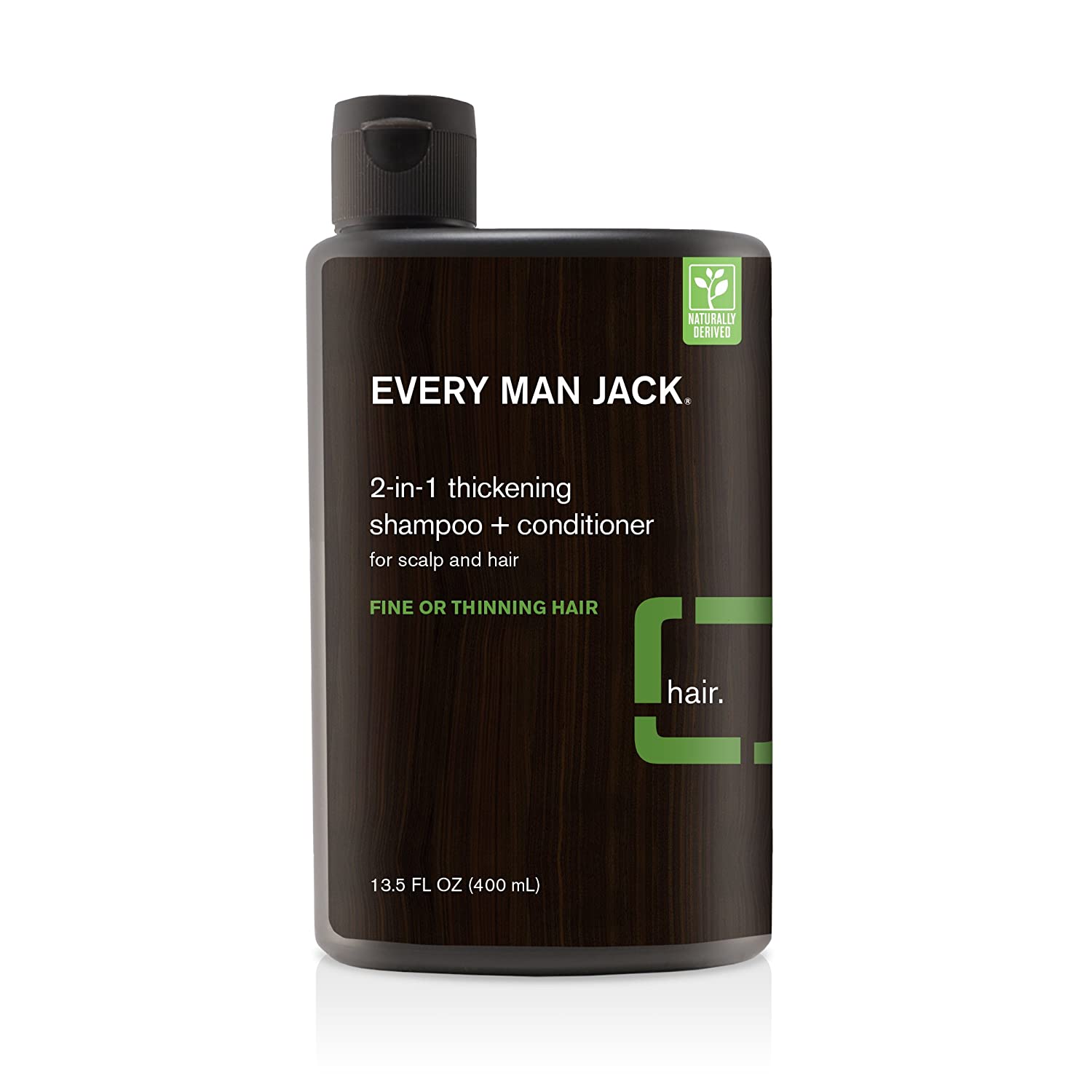 Pros
Made for men
Shampoo and conditioner in one
Cruelty-free and natural ingredients
Cons
This shampoo is made for men with an earthy, citrus smell.  It contains coconut to create a nice lather and shea butter to leave your hair feeling moisturized. The only downside to this product is the new packaging with a pump. The pump dispenses the product slowly and leaks over time.
FAQ's
Question: Is Nature's Gate shampoo sulfate-free?
Answer: Nature's Gate shampoos are free from all harmful sulfates, such as SLS. It does contain some natural ingredients that mimic sulfates in terms of lather. These ingredients, such as sodium cocoyl isethionate, are derived from coconuts and are less drying than chemical sulfates.
Question: Is Nature's Gate all-natural?
Answer: All of the ingredients in Nature's Gate are either derived from nature or 100% natural. This means that all the ingredients are either made from plants or are the plants themselves.
Question: Does Nature's Gate test on animals?
Answer: No. Nature's gate does not test their finished products nor their ingredients on animals. They also go above and beyond by only getting ingredients from suppliers who also commit to not testing on animals.
Question: Is Nature's Gate safe for color-treated hair?
Answer: Nature's Gate has a shampoo made for color-treated hair.  Its main ingredients are sunflower seed oil and pomegranate oil. These two ingredients provide sun protection and restore hair color.
Question: Who owns Nature's Gate now?
Answer: iHerb bought Nature's Gate a little over a year ago and is now only available at iHerb.com or authorized sites. They committed to keeping the same ingredients as before and even kept the same manufacturing facilities. It is still the same shampoo you love with a different owner.
The Verdict on Nature's Gate Shampoo
Nature's Gate has been around long enough to prove that they are a great, natural brand. With nearly 50 years under them, they have gone and come back by popular demand. This is due to it being a natural shampoo that feels and cleans more like a normal shampoo.
It also has most of the benefits of other natural shampoos, like an earthy scent, no prolonged build-up, and is cruelty-free. They also have 5 different shampoos to cater to different hair types and babies. With this natural shampoo being so affordable, I would definitely say it is worth a try.
The only thing that this shampoo is lacking is an option for those with dry or curly hair. It is made more for those with oily to normal hair. If you are looking for a natural shampoo that is moisturizing, you may need to look elsewhere.
Looking for more interesting readings? Check out: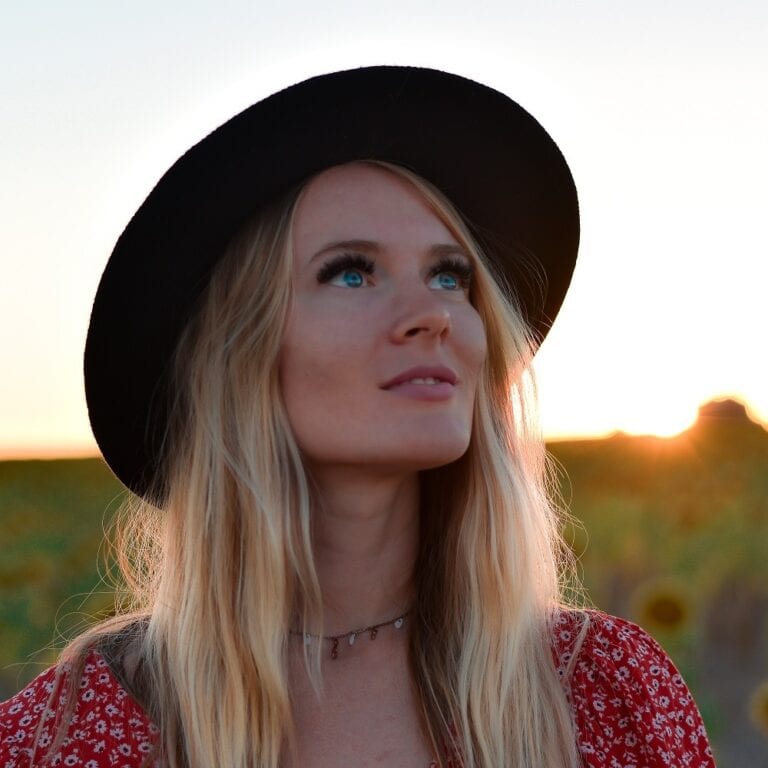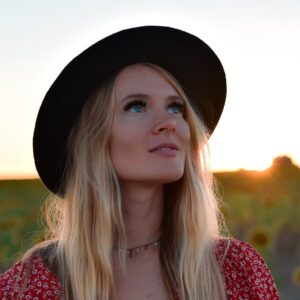 Latest posts by Haley Parker, Licensed Cosmetologist 10+ years
(see all)